Tokyo, the center of Japan, was chosen to host next Olympics.
So, more tourists will visit Japan from other countries than before.
Tokyo is full of Japanese food, culture and entertainment. You can't miss it when you come to Japan.
SO, we'll introduce 13 activities in Tokyo.
What foreign tourists need for in Japan?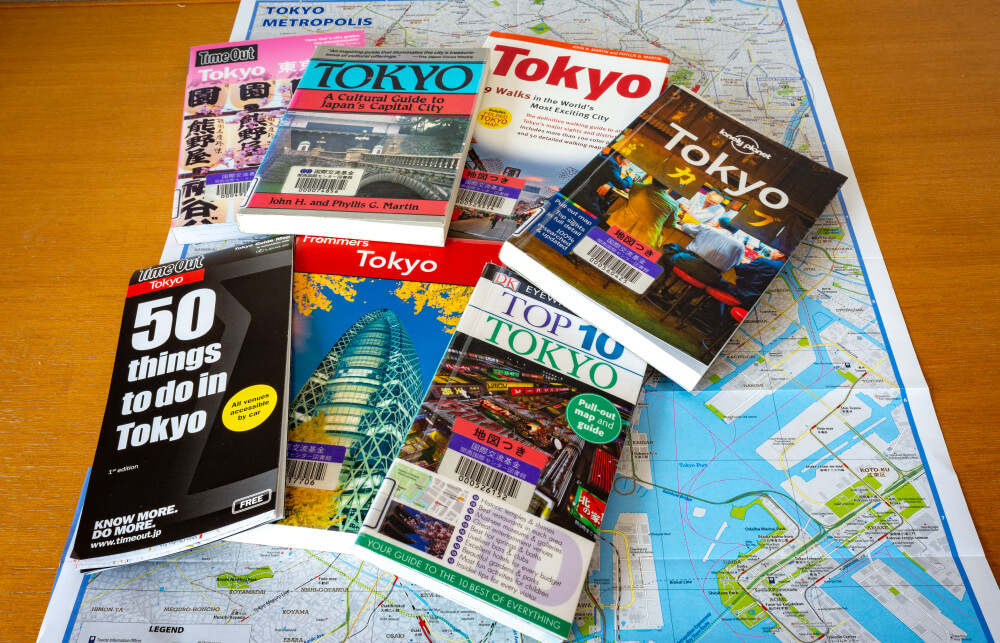 Now, popular sightseeing style is not only seeing famous spots but also experiencing activities which tourist make something or play in activities.
The experience is the best way to get attention to and understand Japanese culture.
Recently, the number of activities with VR and latest technology is increasing.
To make special memories in Tokyo, let's take part in these activities.
Activities in Tokyo
teamLab (Odaiba / Toyosu)
You can be a part of digital art collection here.
"teamLab" is a collective, interdisciplinary creative group consisted of artists, programmers, engineers, CG animators, architects and so on.
They created a huge digital art exhibition that your entire body can be a part of massive digital artworks.
There are 2 kinds of exhibition in Odaiba (teamLab Borderless) and Toyosu (teamLab Planets) of Tokyo.
You'll see totally different digital artworks at each exhibition.
teamLab Borderless at Odaiba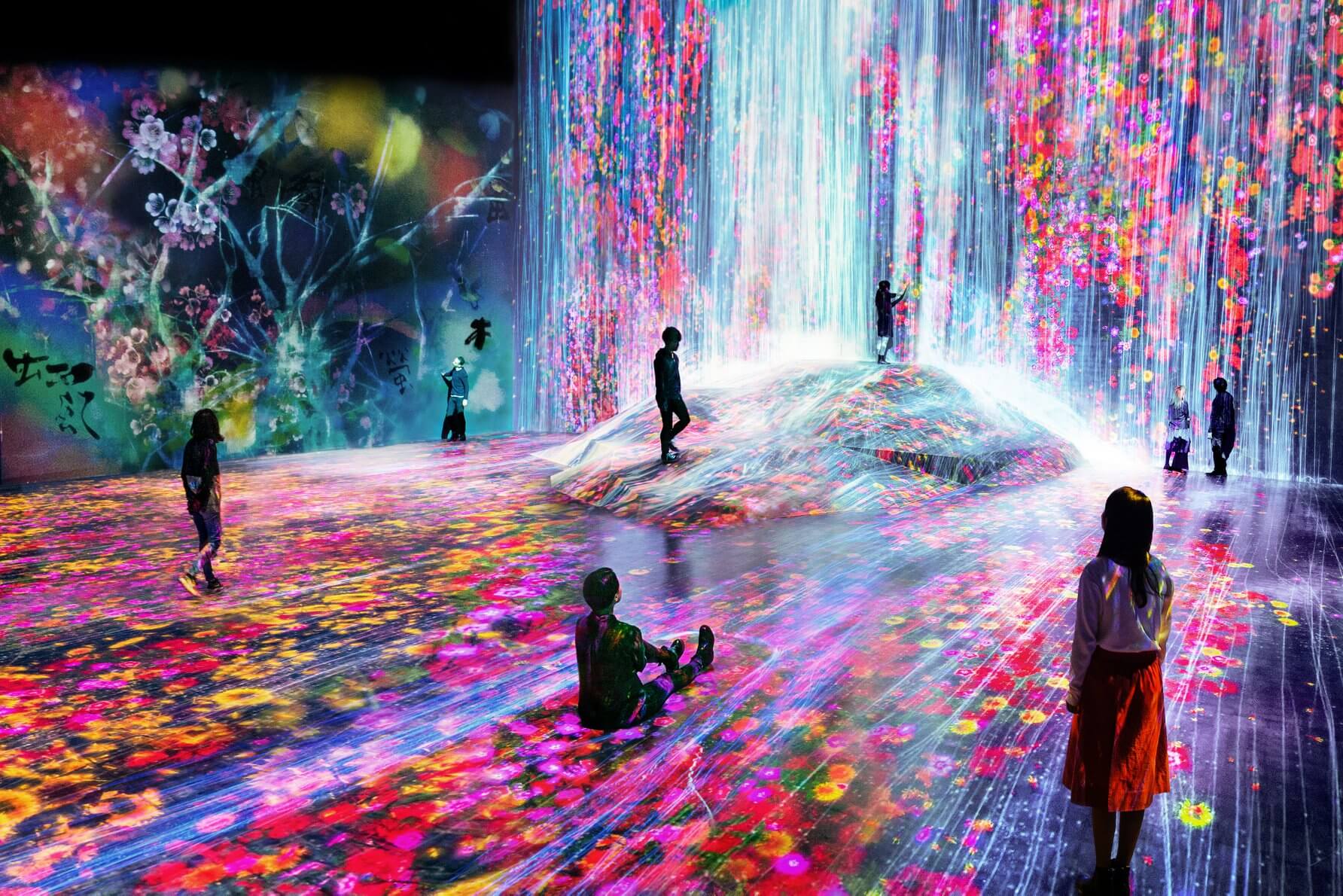 As the name suggests, this museum exhibits 'borderless' world with digital artworks. It is located on the 2nd floor of Odaiba Palette Town.
You walk around anywhere and see 'borderless' artworks in the large space. You can be a part of artwork.
Moreover, you'll see the moment to born a new artwork by mixing each of them.
The ticket is valid for a day. So, you can come back to the museum if you go out there.
You will have a fun time as long as you want.
teamLab Planets TOKYO at Toyosu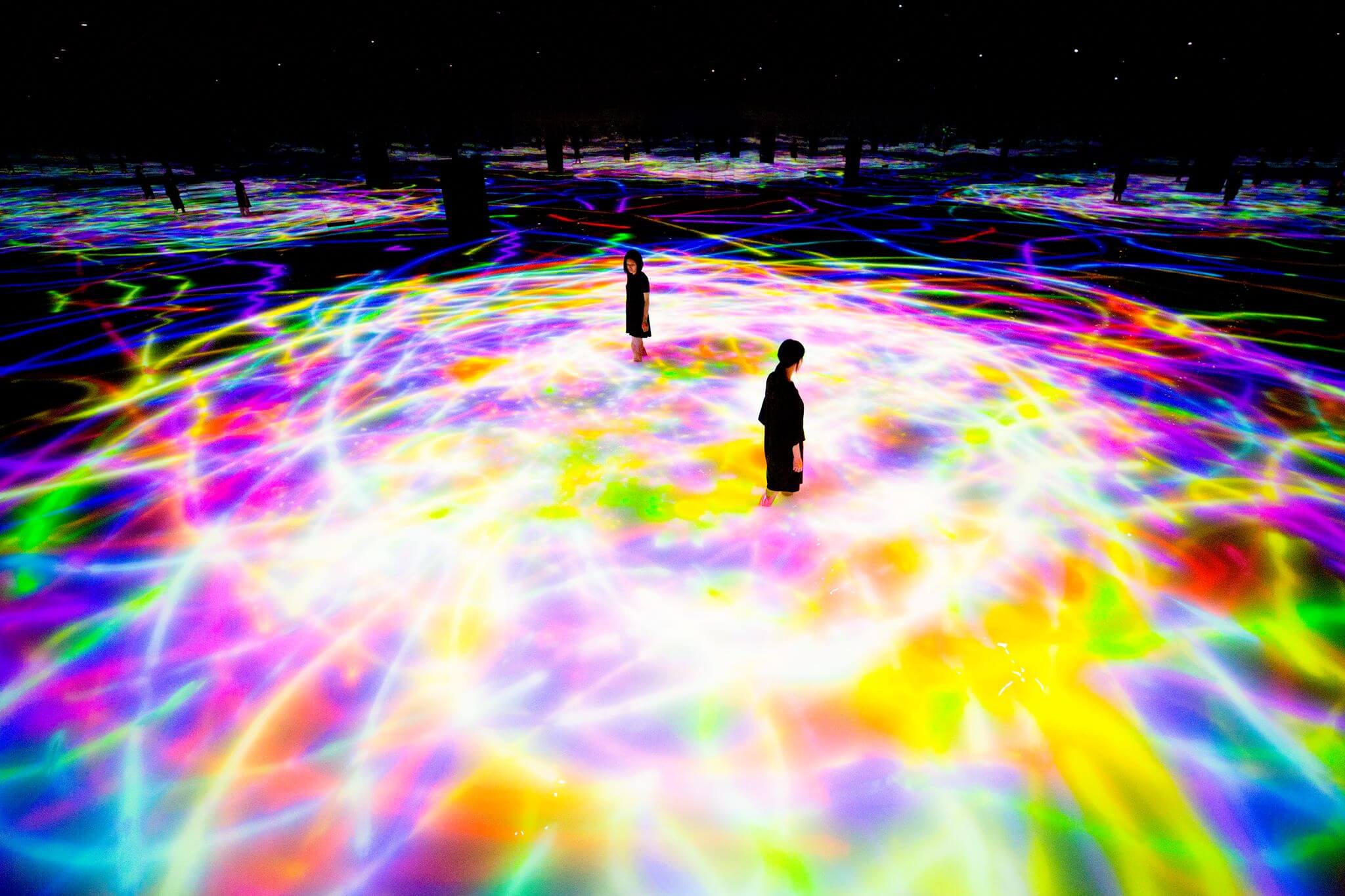 This is an experiential museum consisted of 4 vast exhibition space with 7 distinct digital artworks.
The theme of all artworks is water. So, there is a unique space where you can walk through the water.
Be careful when you move to a next space, because you can't go back. It might take about one or two hours to walk through all spaces.
Caution: this is a limited exhibition by fall of 2020.
MAZARIA (Ikebukuro)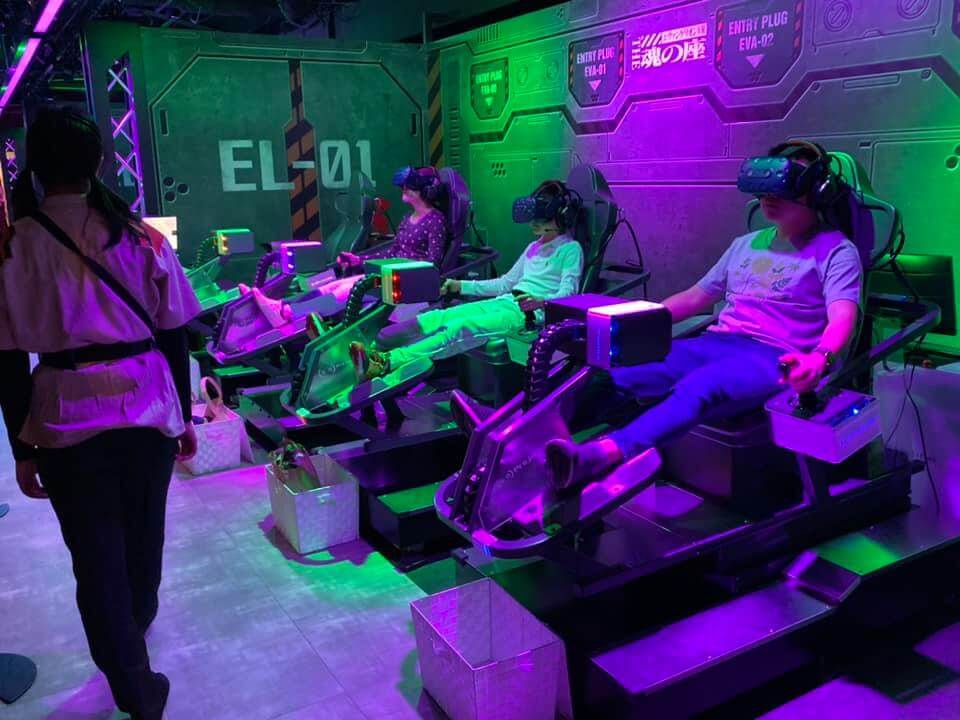 Here is where you experience the worlds of imagination and reality together.
"MAZARIA" is an amusement facility produced by BANDAI NAMCO, located in Sunshine City building in Ikebukuro of Tokyo.
There are 20 activities with virtual reality (VR) technology.
So, you feel as if you were in the world of animations or games.
"MAZARIA" is consisted of 4 zones. "Festival Zone" is to play with multiple people.
"Adventure Zone" is to play the game in the virtual nature. "Panic Zone" is to play horror games.
"SF Zone" is to play as a character of famous movies and animations.
There are a variety of games, such as familiar "Pac-man," world-famous "Mario kart," zombie and survival games and so on.
You would be here for a day.
If you go there after 5:00 p.m, you should buy reasonable "MAZARIA night passport."
Tokyo Kart (Shinagawa)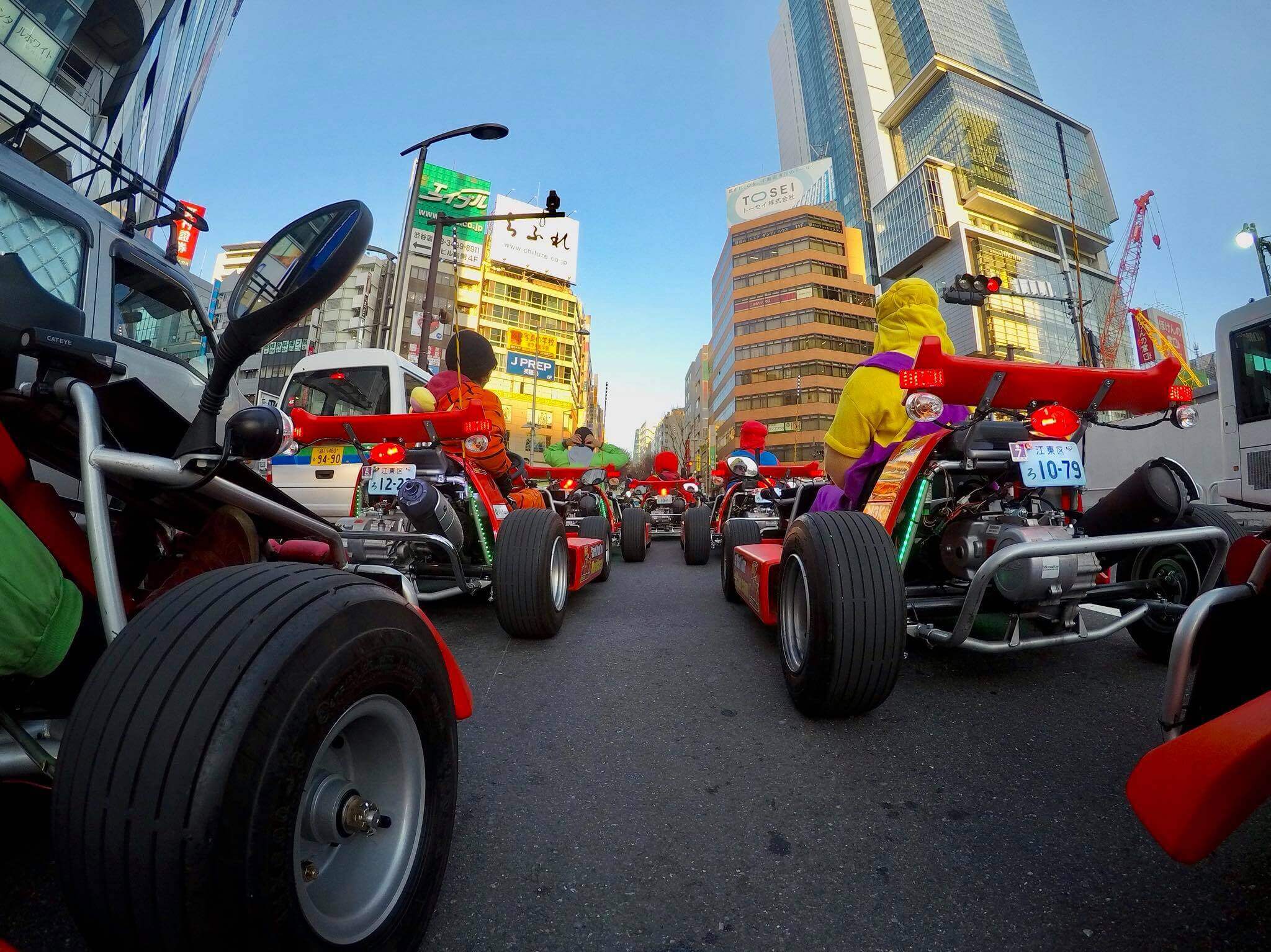 You drive the kart in Tokyo, wearing your favorite special costume.
This is public road karting activity to go sightseeing spots of Tokyo by single-seated kart with special costumes.
Foreign tourists also apply for the activity if you have valid driver's license in Japan.
There are some rental options to enjoy driving. You can rent an action camera, bluetooth speaker and costumes.
You will experience a kind of game world and get huge attention.
ROBOT RESTAURANT (Shinjuku)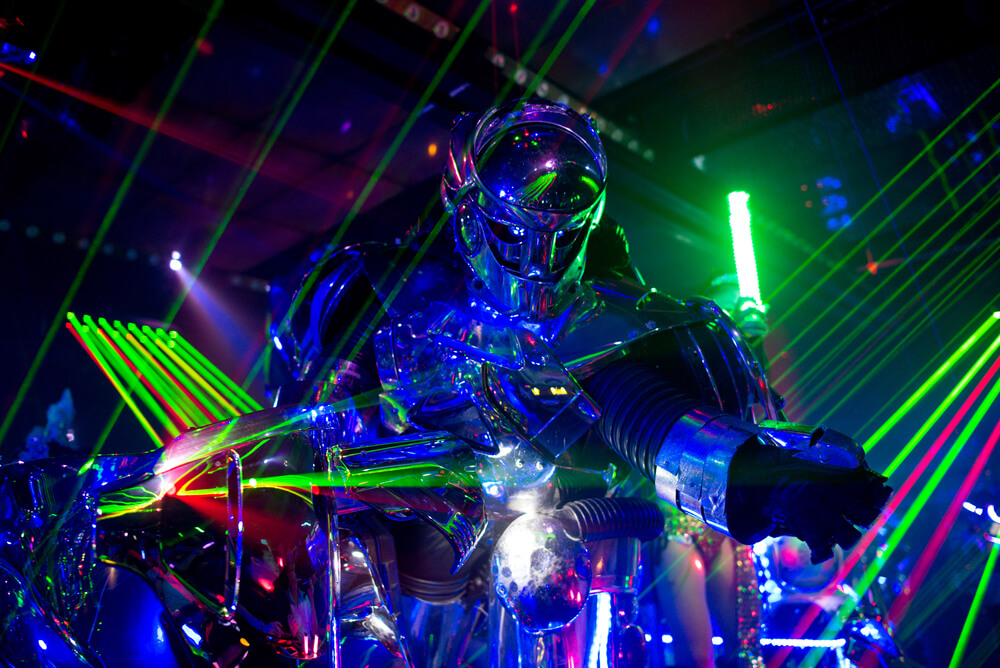 You will be close encounter of the dancing robots under neon lights.
"ROBOT RESTAURANT" is Tokyo's famous sightseeing spot to especially foreigners.
The restaurant is a kind of night spot to watch show, located at Kabuki-cho in Shinjuku known as the best entertainment district in Tokyo.
This is so expensive restaurant that the total cost is 10 billion yen.
After you walk through the entrance with garish neon lights, you reach another world.
You will meet a special show with a mix of robots and human.
At the show focused Japanese culture, you will see performers playing electric guitar and Shamisen (Japanese traditional guitar) and robot fights. You can't keep your eyes off.
You will want to talk about what you watch at the restaurant when you go home.
KAWAII MONSTER CAFE HARAJUKU (Harajuku)
This is a cafe visualized "kawaii(cute)" culture of Harajuku.
Sebastian Masuda who is deeply related to Kyary Pamyu Pamyu produced this cafe.
When you step into the showy and kawaii world, you'll see cake shaped merry-go-round, big sized mushrooms and rabbits, unicorn stature, staff called "monster girl."
The cafe is consisted of 4 zones. "MUSHROOM DISCO" is where huge mushrooms and space plants grow.
"MILK STAND" is where large rabbits, sheep and unicorn's head and milk bottles is hanged on the ceiling.
"Mel-Tea ROOM" where melting ice creams and chocolates cover on the wall and ceiling.
"Bar Experiment" is where you drink alcohol in the body of big jellyfish. You can choose where you want to go.
Alternative Theatre (Ginza)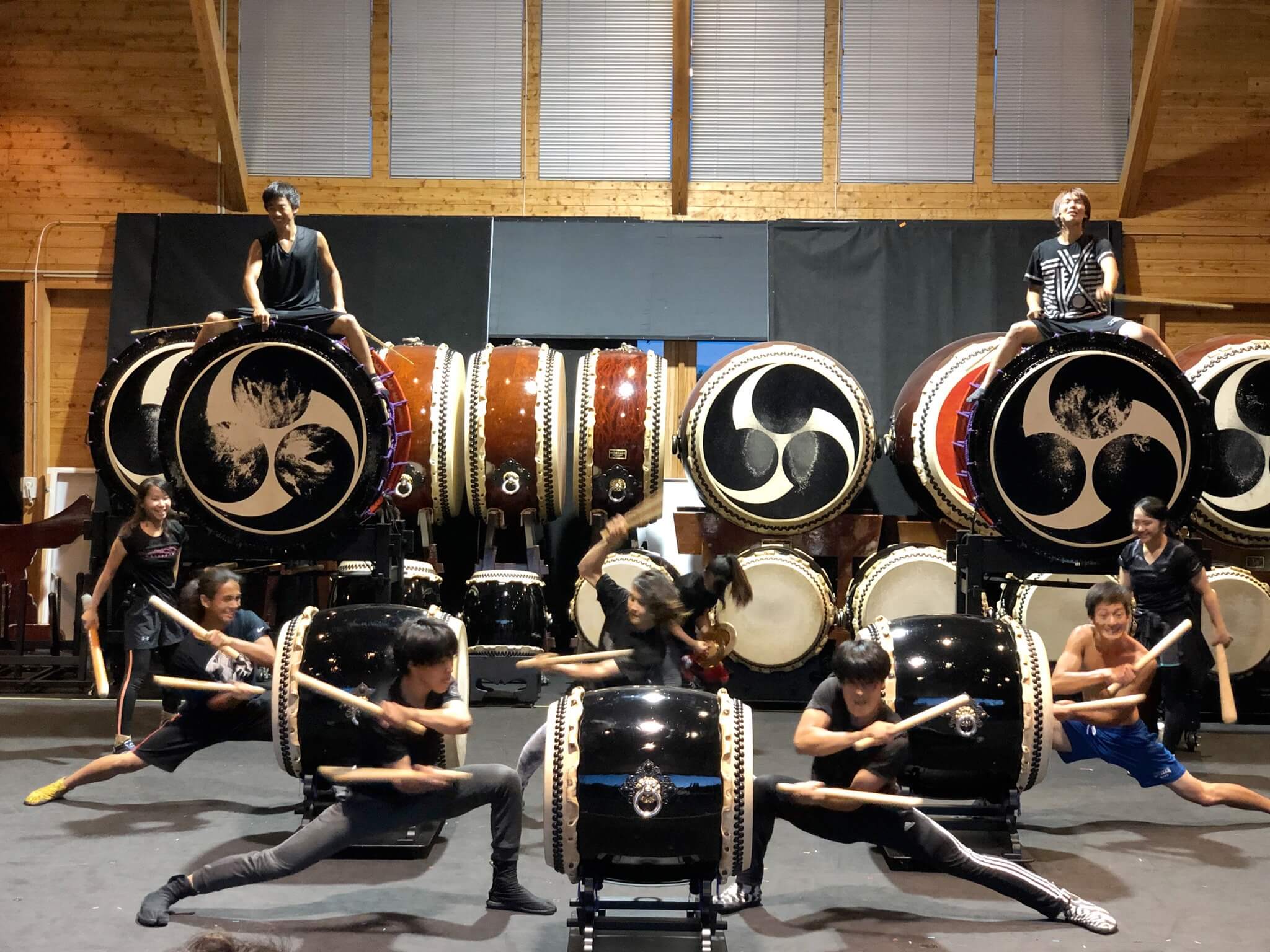 This is a small theatre with the latest technology.
The theater can accommodates 400 people, which is located on 7th floor of Yurakucho Mullion. It used to be a movie theater.
There is unique equipments that show you unseen stages. For example, the equipment of flying over the audience and LED light system for stage lightning.
Recently, revolutionary drumming entertainment, "Mangekyo," is performed here, which is produced by wadaiko (Japanese drum) group "Drum
Tao." It is non-verbal entertainment. So, you just feel the beauty of the sound and scene.
The best feature of small theatre is that the audience can see the performers closely.
If you want to enjoy unique stage, this theatre is good for you.
Samurai Museum (Shinjuku)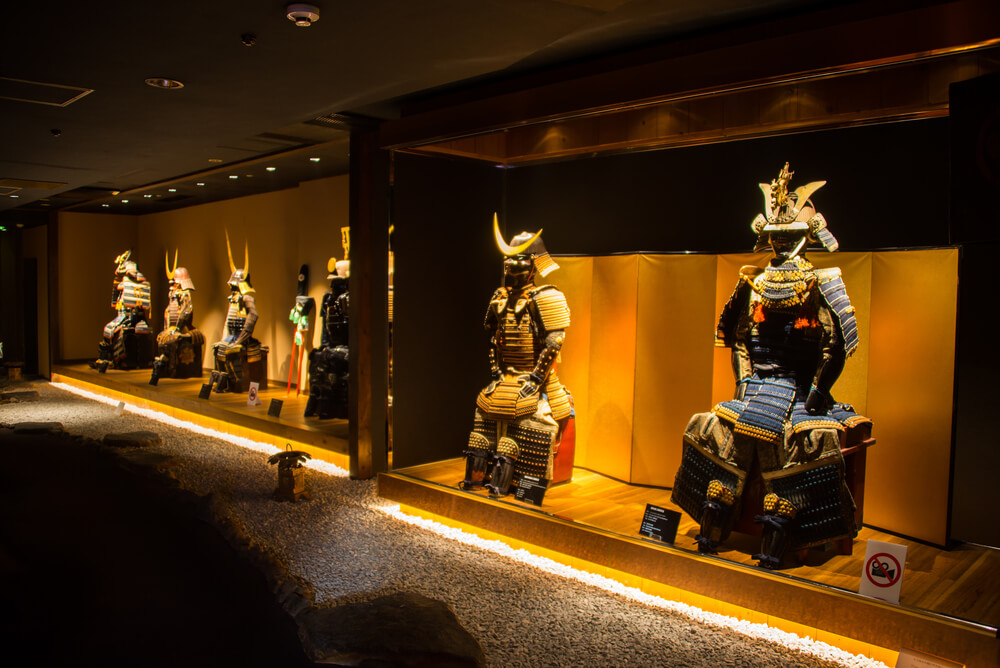 Japan has 700 years of samurai age in our history.
So, samurai is essential existence to Japan. The museum helps foreign to tourists understand samurai spirit more deeply.
There are guides who speak English.
On the 1st floor, there are information Desk, Samurai Gallery(Armor Exhibition), Gift Shop. 2nd floor is Katana(Japanese Sword), Samurai
Gallery, Exhibitions Displayed in Chronological Order, Samurai Costume Photo Studio.
You can wear samurai helmet (kabuto) and battle coat (jinbaori) and take photos. And you can see a sword show performed by professional actors.
This museum is good for samurai lover.
TREE by NAKED yoyogi park(Yoyogi-koenmae)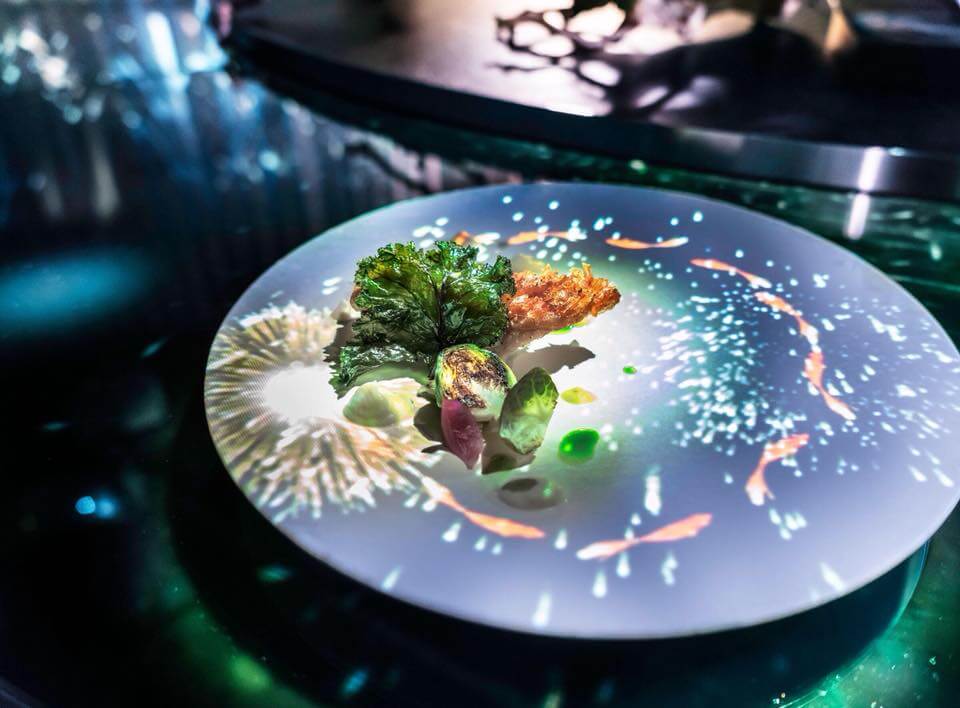 This is an experience-based restaurant equipped with VR technology and projection mapping, produced by "TREE by NAKED yoyogi park."
Moreover, stage lightening, music and artworks create original world of the restaurant.
When you enter the restaurant, you'll be a part of its original story.
You go back and forth among 3 floors over alcohol and food, following the story.
During meal time, you enjoy watching virtual reality with VR goggles.
For example, you can see virtual fishes on your plate. You will have a fun time with not only food but also performance.
You will be satisfied with food too. The food is produced by famous restaurant in Shibuta, "HOFF."
KABUKI Dinner Show (Hamamatsucho)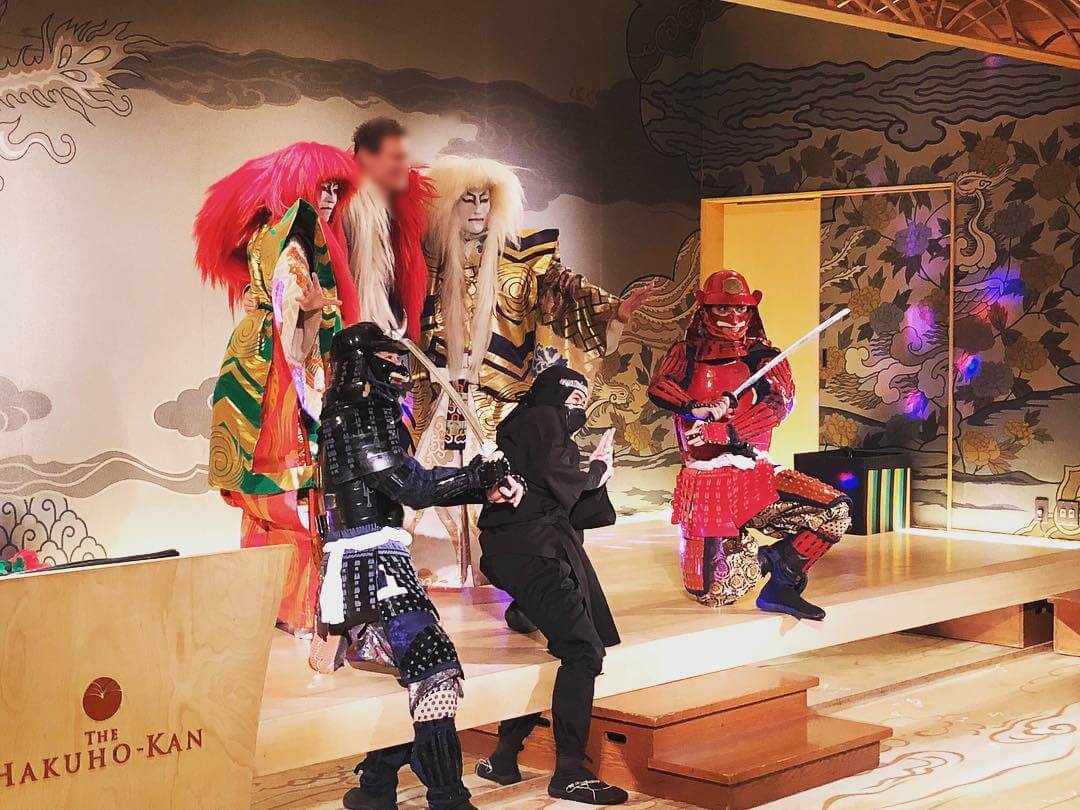 This is a dinner show that you can enjoy Kabuki (Japanese traditional arts) and Japanese cuisine.
After you have Japanese cuisine, you can enjoy watching Kabuki which samurai, ninja and oiran appear in.
On the stage, there are acrobatic feats by ninja, sword show by armored Samurai and fascinating dance by oiran dancers.
Pottery YU KOBO (Aoyama)
YU KOBO offers you pottery workshop. On 1-day workshop, you can make a plate or a chopstick rest.
The staff helps you to make your pottery, so it is less difficult than you have expected.
Especially, a chopstick rest is popular for foreigners because it is rarely sold except Japan.
KIMONO Rental Daikichi (Asakusa)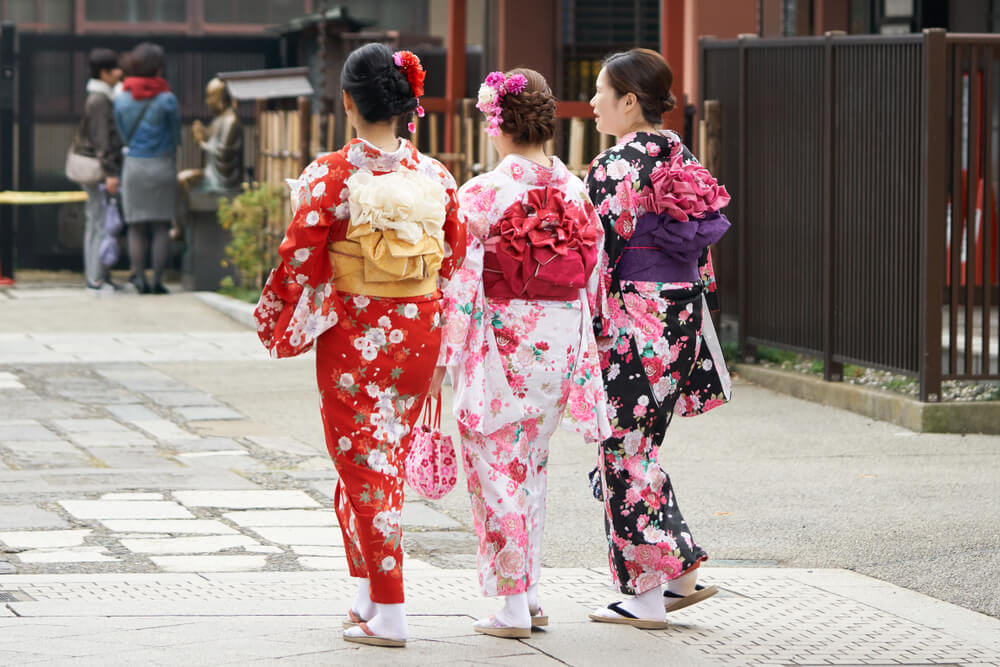 This is reasonable kimono

rental shop at 1-minute-walk from Asakusa Station. So you go sightseeing in kimono

.
The rental price is just 1880 yen.
This price includes not only kimono

but also accessaries, dressing up by staff and taking photo in the studio by your camera.
They offer "couple plan" suggests that couple wear kimono

for dating. You will make good memories in Asakusa.
Don't forget to make a reservation in advance.
Special matcha sweets Kaminari Issa (Asakusa)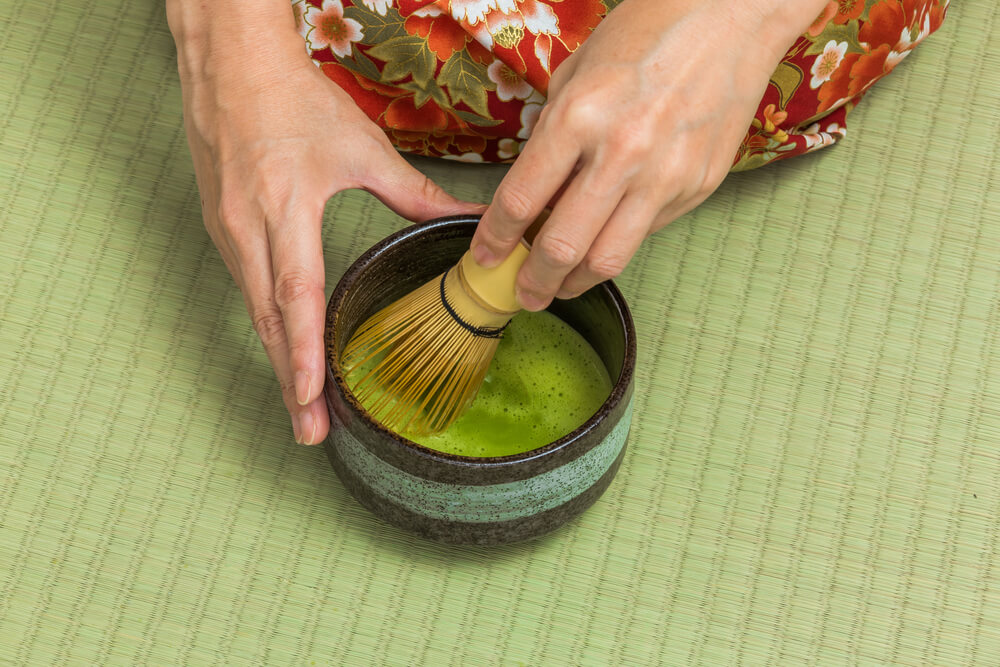 You can experience Japanese traditional culture, tea ceremony.
Tea ceremony lesson is for 40 minutes. It starts with a movie introduced how to make matcha.
Then, you ground by millstones to make matcha powder.
After that, you move to Japanese-style room, you make and drink matcha. You can enjoy matcha with beautiful Japanese sweets.
The staff tells you about matcha and tea ceremony, so you just enjoy that time.
Asakusa Culture Tourist Information Center (Asakusa)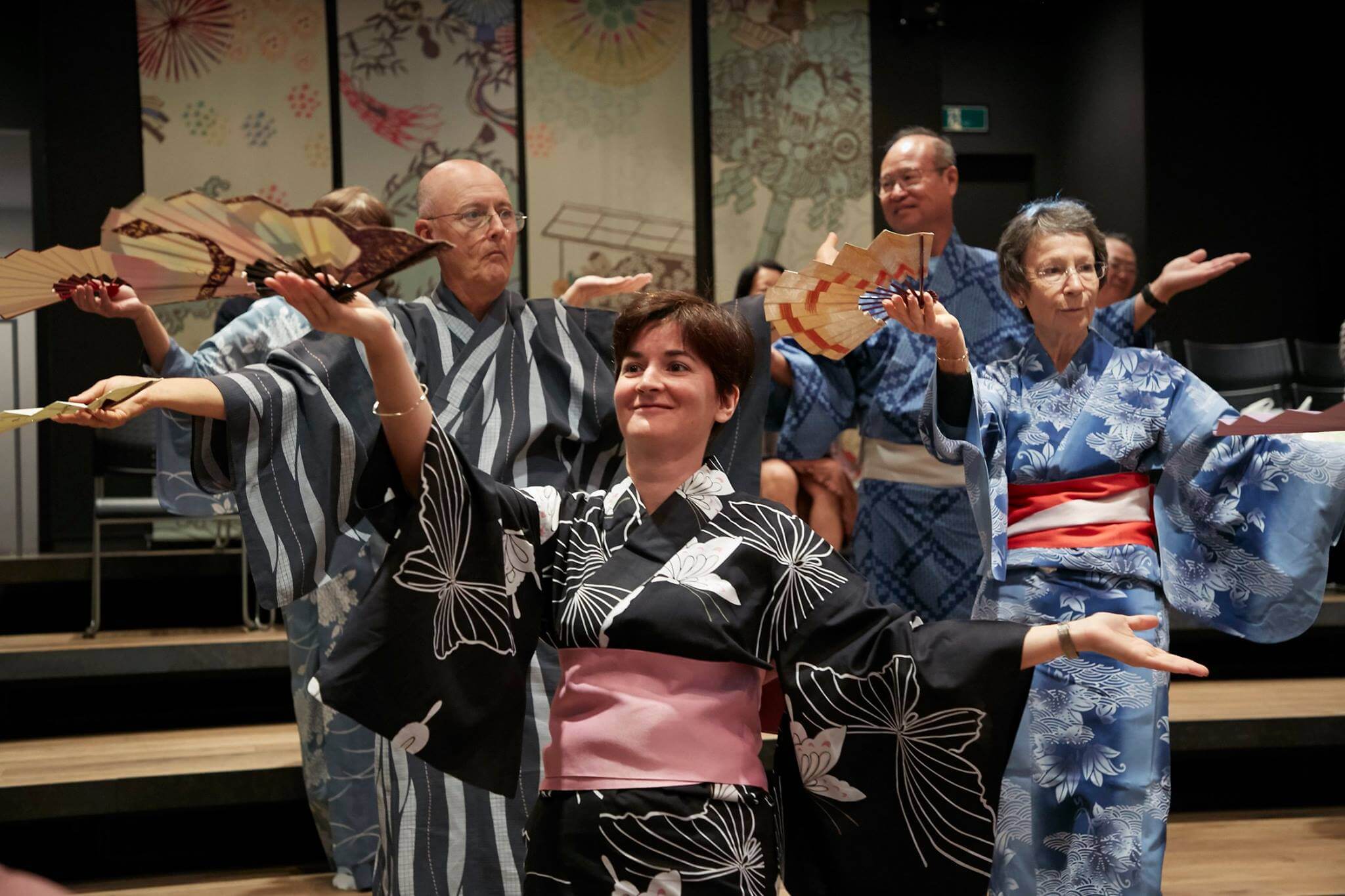 This center, run by Daito-ku ward office, is located in Asakusa which is known for Kaminarimon.
This is good place to stop by during sightseeing.
Information desk is available in 4 languages.
And you can use free Wifi and power supply here. So, there are good services to tourists.
On the 6th floor, there is a space to introduce local sightseeing spots, history and culture with video.
Sometimes, you can watch video about traditional Japanese dance.
If you tired with walking around, you will take a rest to study Japanese culture.
Summary
In Tokyo, there are a lot of exciting activities that even Japanese haven't known yet.
Recently, experience-based activities are popular because everybody can enjoy them with all your senses regardless of ages.
Try these activities during your trip.
▶【Top 5】Tokyo Sightseeing Spots and the Tips for walking around the city