Kabuki, a traditional performing art with a history of more than 400 years in Japan still attracts many people.
Even if you are interested in Kabuki, there may be an image of a high threshold because it seems difficult.
Kabuki is a fun art originally developed for the general public and even beginners can enjoy its charm.
Kabukiza in Tokyo is famous as a theater where you can see Kabuki but there are many other theaters in Japan.
This article introduces the basics of Kabuki, including history, origins, performances and memos.
So why don't you enjoy the gorgeous world of Kabuki, which is getting attention all over the world?
What is KABUKI?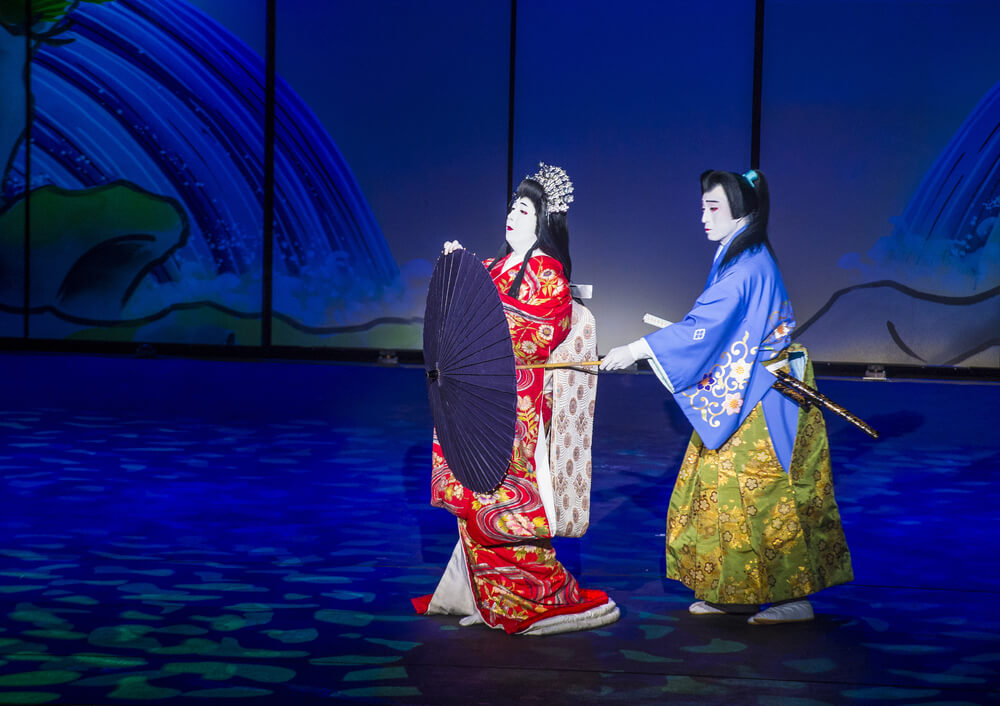 As the words "kabuki", "song", "dance" and "acting" are combined, kabuki is composed of three elements: song and music, and the actors' theatrics.
Kabuki was developed as an entertainment for the common people.
If you understand the unique production and composition of Kabuki, you can easily enjoy it as a modern person.
The centerpiece of Kabuki is onna-gata which is the presence of a female in which a male plays a female.
It features a flashy makeup with a bear pattern, a hexagonal rounded appearance and unique movement.
The parent-child relationship of Kabuki actors is inherited by parents and children.
About the History of KABUKI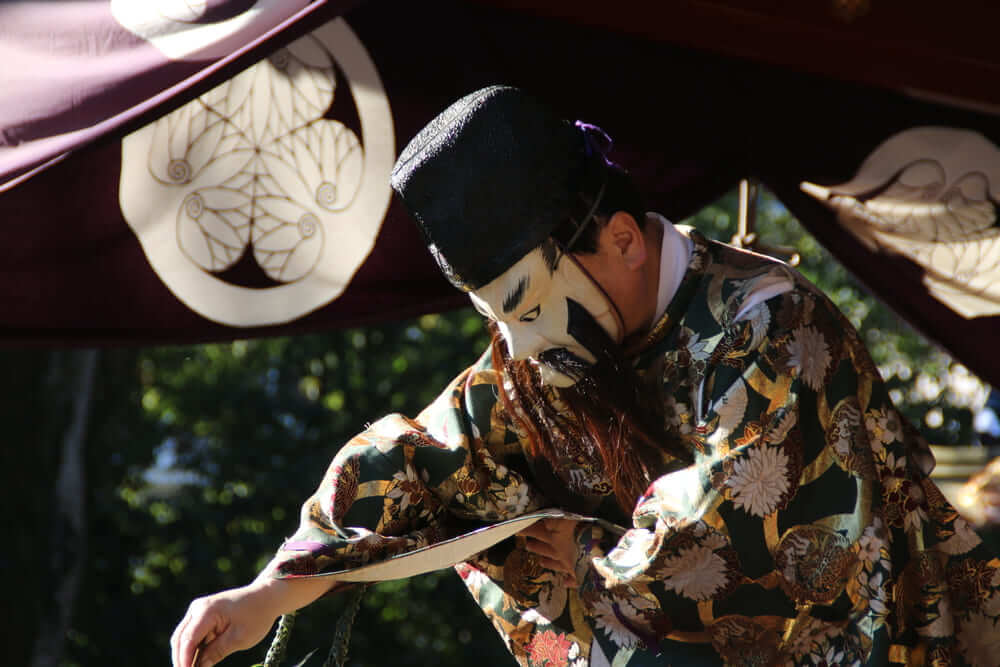 We will introduce when and where the roots of Kabuki started.
The origin of Kabuki is said to be that in the early Edo period, a woman called "Izumo no Okuni" performed a dance called "yayako dance."
In 1603, it became known as "Kabuki dance"The foundation of the current "Kabuki" was born.
The word "Kabuki" comes from "Kabuki-mono" which wears extravagant clothes and behaves strangely toward the world.
It was cool to dance in a manly and weird style and was a favorite of the common people.
In the middle of the Edo period, Kabuki became popular with the general public for entertainment and the theater huts were crowded every day.
At that time, high-ranking people such as samurai and officers were prohibited from entering the theater.
But many samurai inevitably wanted to see Kabuki and many tried to hide their identity.
In the Meiji era, Kabuki was recognized as one of Japan's leading performing arts and can be enjoyed regardless of status.
A common people series that imitates Aku's Kabuki The "Prostitute Kabuki" where prostitutes dance is popular.
Although it was crowded with many customers, the number of popular prostitutes increased and the shogunate banned female dance.
Eventually, "Wakashu kabuki," a type of kabuki performed by boys, became popular.
But just as in the case of kabuki performed by prostitutes, beautiful boys were targeted and again trouble abounded.
It was repeatedly banned by the shogunate, and this time it was the "bastard kabuki" performed only by adult males.
Onigata, in which an adult male plays a female, became popular and the prototype for modern kabuki was created.
Female impersonation in which an adult male plays a female became popular and the prototype of contemporary Kabuki was completed.
In keeping with the times, Kabuki has changed into "Onna Kabuki", "Wakashu Kabuki" and "Yaro Kabuki", which has developed into the current Kabuki.
In 1962, Kabuki was registered as an important intangible cultural asset of Japan.
And in 2009 it was registered as an intangible cultural heritage of UNESCO.
Kabuki is highly regarded worldwide as an important traditional Japanese performing art.
Performances of KABUKI
Kabuki has more than 400 plays,but only 100 titles are played frequently.
There are three main performances.
① Ephemera
・ The subject is a historical event of the Edo period・ Works related to the public and samurai society
・ Many difficult dialogues.
② Plaything
・ Theme is the common society of Edo
・ People's life in the Edo period and modern theater at the time
・The lines are close to modern language and easy to understand.
③ Dance drama
・ Mainly in Butoh
・ Dancing to gorgeous songs and music
・ There's very little dialogue.
It's is easy for beginners to understand is the contemporary drama "Plaything".
it is recommended because the story of horror, dance, comedy, etc. is easy to understand and the lines can be heard.
 
Ticket prices of KABUKI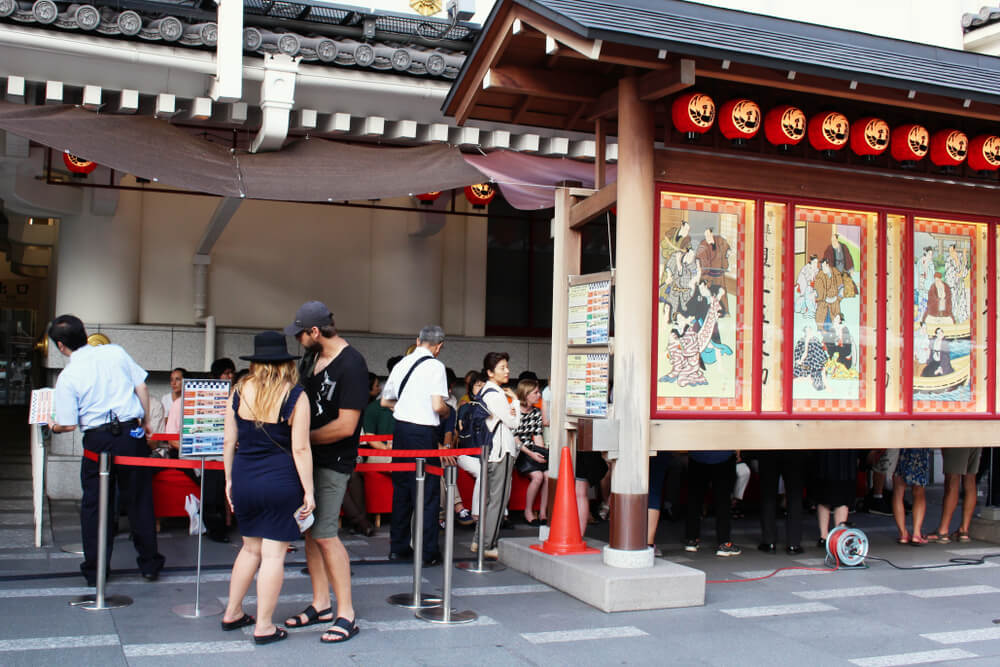 Kabuki tickets are expensive but they vary greatly depending on your seat and performance.
In the case of Kabukiza
・1st floor pier seat (top row, excavation table type seat) 20,000 yen
・First-class seats (front seats 1st and 2nd floor) 18,000 yen
・Second-class seats (1st and 2nd floor seats) 14,000 yen
・3rd floor A seat (3rd floor front seat) 6,000 yen
・3rd floor B seat (3rd floor rear seat) 4,000 yen
   
"Saziki seat" is the highest seat and it is expensive at 20,000 yen.
If you are new to Kabuki, we recommend "One Act Theater" (about 1,000 yen) on the 4th floor of Kabukiza. (No advance sale, same-day tickets only)
There are about 90 single seats and about 60 standing seats for a total of 150 people.
Theater where you can see KABUKI
Tokyo has a strong image as a theater that plays Kabuki, but do you know that there are theaters nationwide ?
From here, we will introduce representative theaters where you can see Kabuki all over the country.
Attention:
Some facilities are closed to prevent the spread of the coronavirus. Please note the business hours.
Kabuki-za / Tokyo East Ginza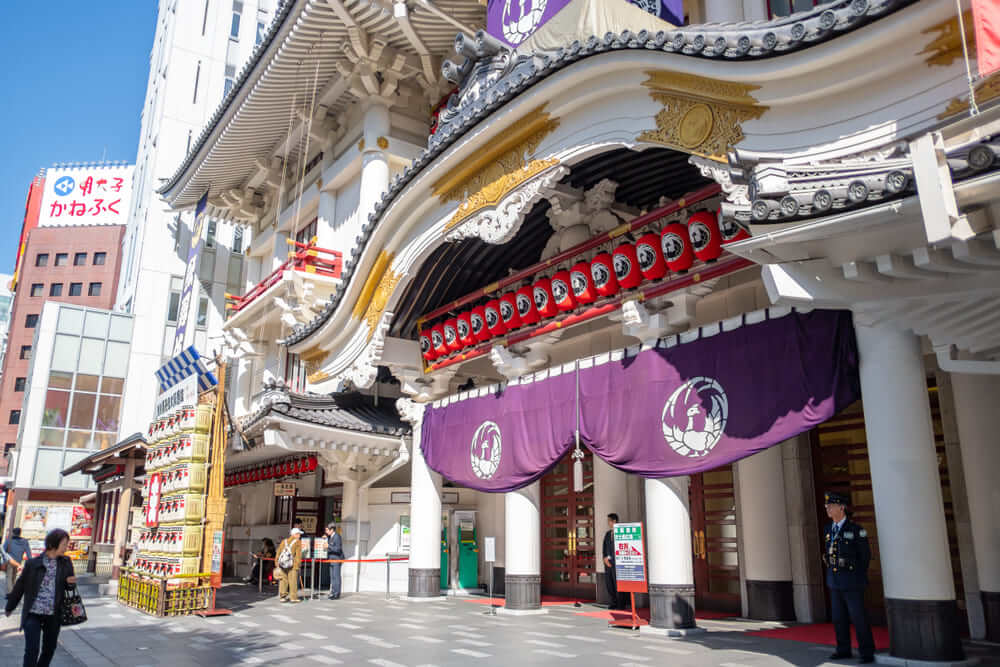 "Kabukiza" in Ginza Tokyo is the only theater in the world dedicated to Kabuki.
It is known as a representative theater of modern Kabuki where Kabuki is performed throughout the year.
Opened in 1889, it has survived many wars and natural disasters and has been rebuilt five times so far.
Since its renewal in April 2013, it has been reborn as the skyscraper "Kabukiza".
It is good that the seats are clean and barrier-free and the stage is easy to see from any seat.
It is a theater where both beginners and foreigners can easily watch while listening to the earphone guide.
Shimbashi Enbujo / Tokyo Higashi Ginza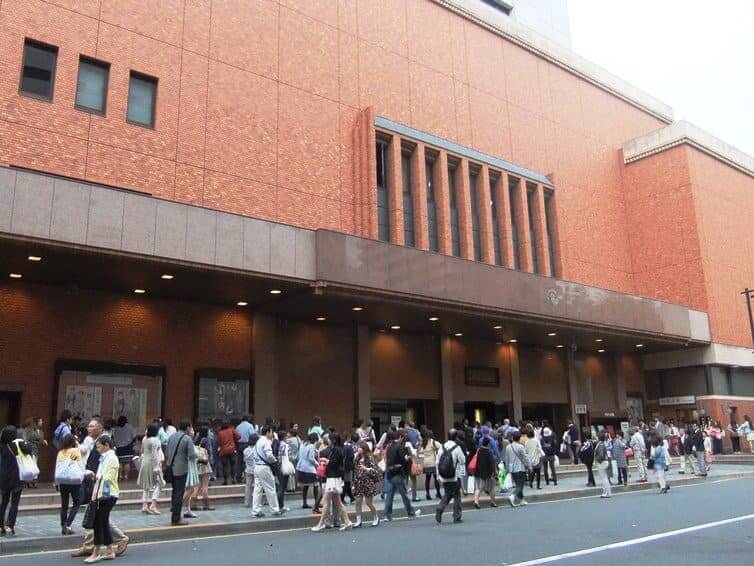 "Shimbashi Enka" is a 5-minute walk from Kabukiza.
The present building was opened in 1925 and renovated in 1982.
It's a little smaller than Kabukiza and it has a calm atmosphere.
At the Shinbashi Ensemble, in addition to traditional Kabuki, new Kabuki and Super Kabuki will be performed.
In addition to Kabuki,there are performances in a wide range of genres, including the new semester, comedy, new plays and musicals.
National Theatre of JapanTokyo Hanzomon)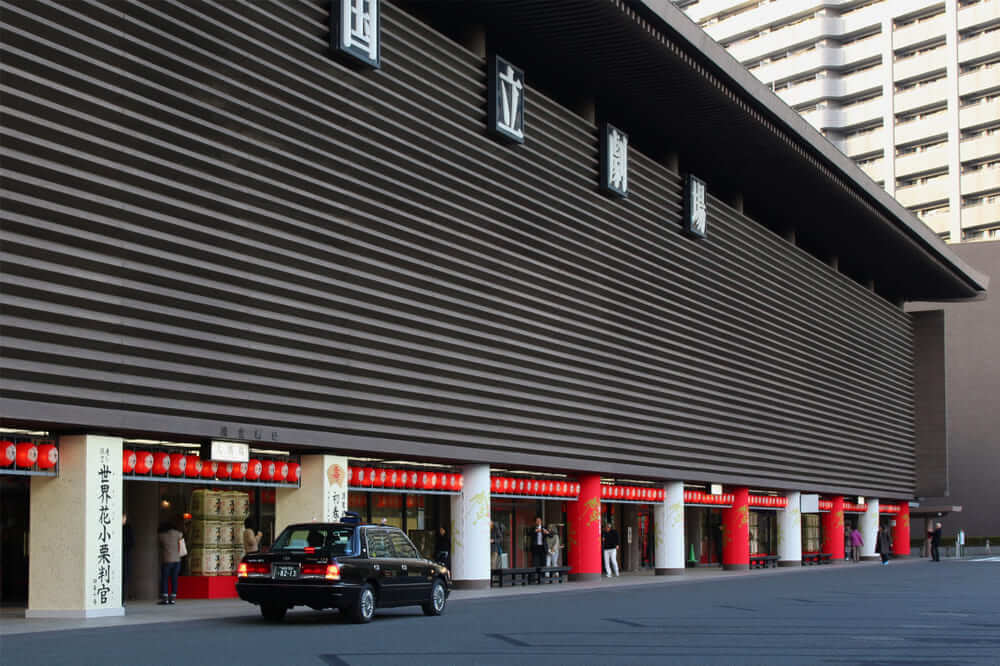 The "National Theater" is a large theater where a wide range of theaters such as Kabuki.
Japanese dance, gagaku, bunraku, Japanese traditional music and Ryukyu dance are performed.
In addition to performances of traditional performing arts, we are focusing on appreciation classes and human resource development for students.
Tickets are cheap because the National Theater is run by the government.
Asakusa Public Hall /Tokyo Asakusa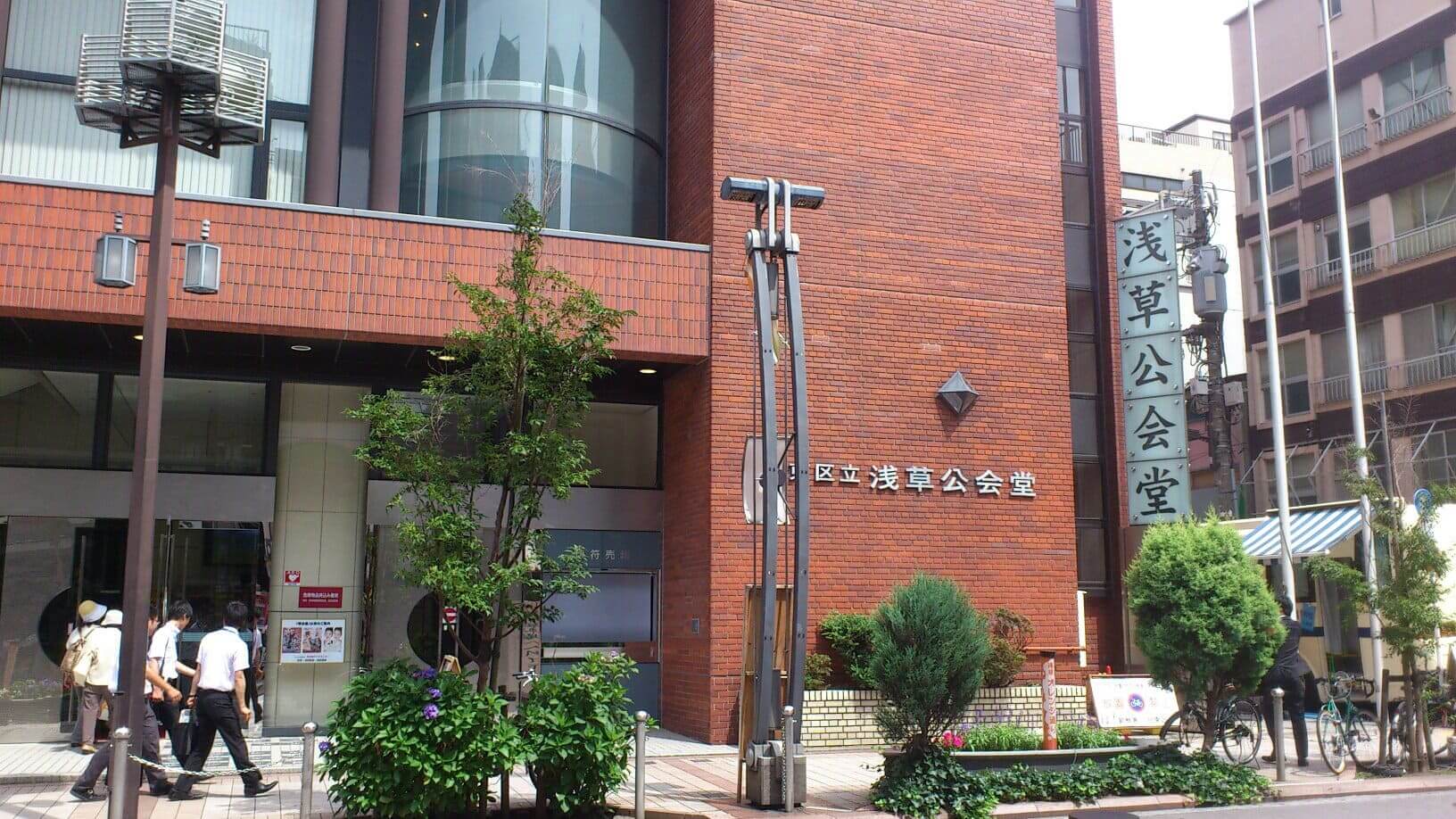 "Asakusa Public Hall" is a public hall where young actors in the shape of flowers are active during the New Year.
There is no flower path or winding stage like Kabukiza, but the charm of the bustling downtown area and the atmosphere full of smiles are attractive.
Sensoji Temple is also nearby making it easy for foreign tourists to stop by.
Shochukuza /Osaka Namba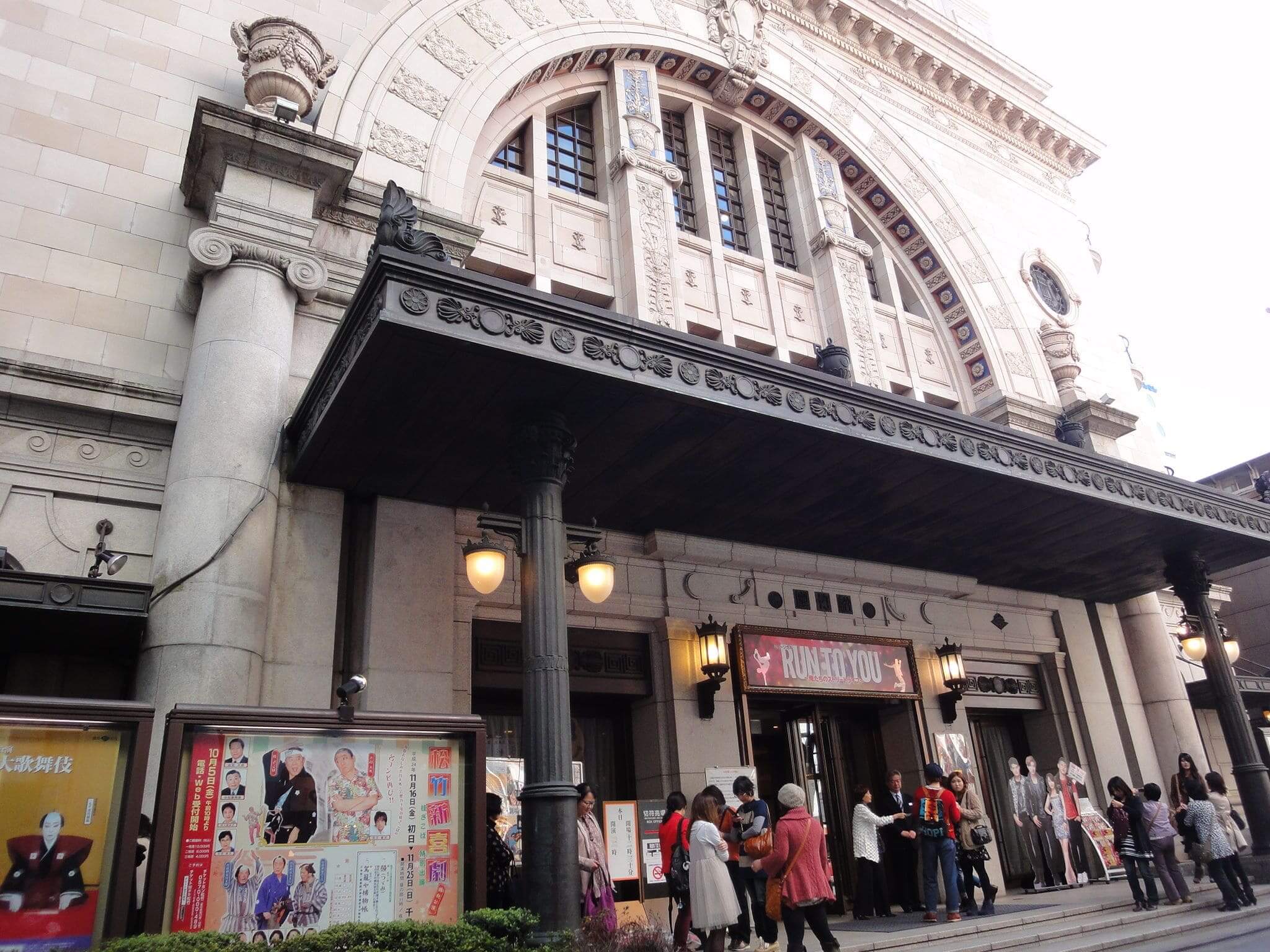 Shochikuza, which opened in 1923, is located in Dotonbori, Osaka and is known as the first Western-style theater in the Kansai region.
For a long time, it was the cinema that showed Western movies but it was renewed in 1997.
Currently Kabuki, new drama, new comedy, opera produced by Shochiku, wide range of musicals are performed.
With fewer seats than Kabukiza, you can get closer to the actors.
Minami-za / Kyoto Shijo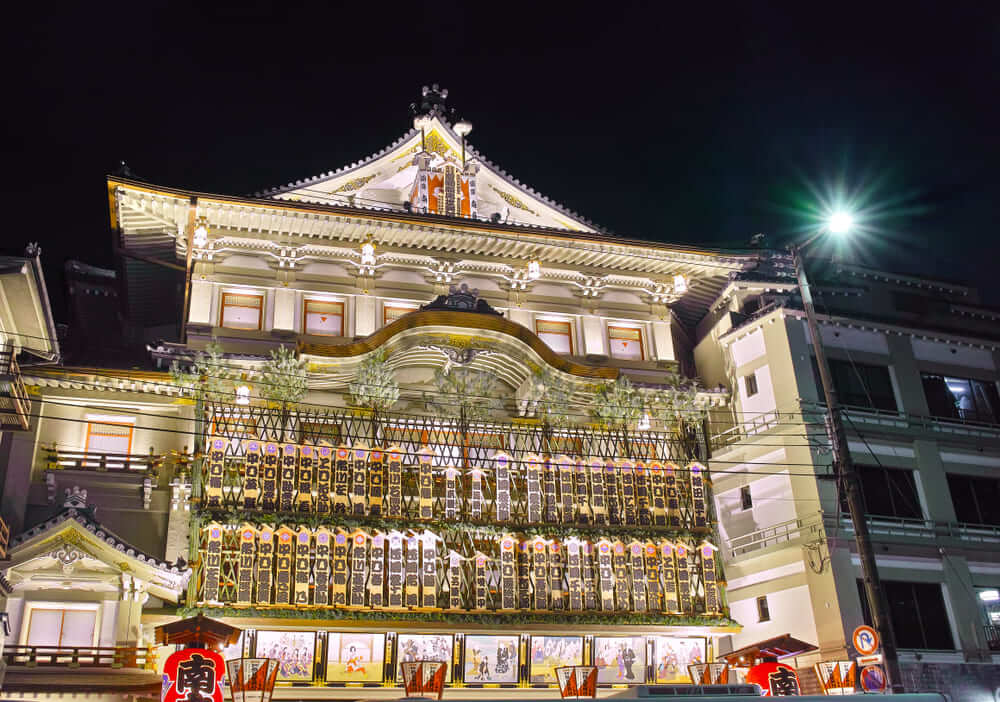 "Minamiza" is located along the Kamogawa River in Shijo, Kyoto, the birthplace of Kabuki called "Kabuki dance" from Izumo no okuni.
It is Japan's oldest historical and traditional theater that performed Kabuki from the Edo period to the present.
Every December, "kaomise-kogyo" is a feature of Kyoto and is visited by many people from rural areas.
Hakata za / Fukuoka-Hakata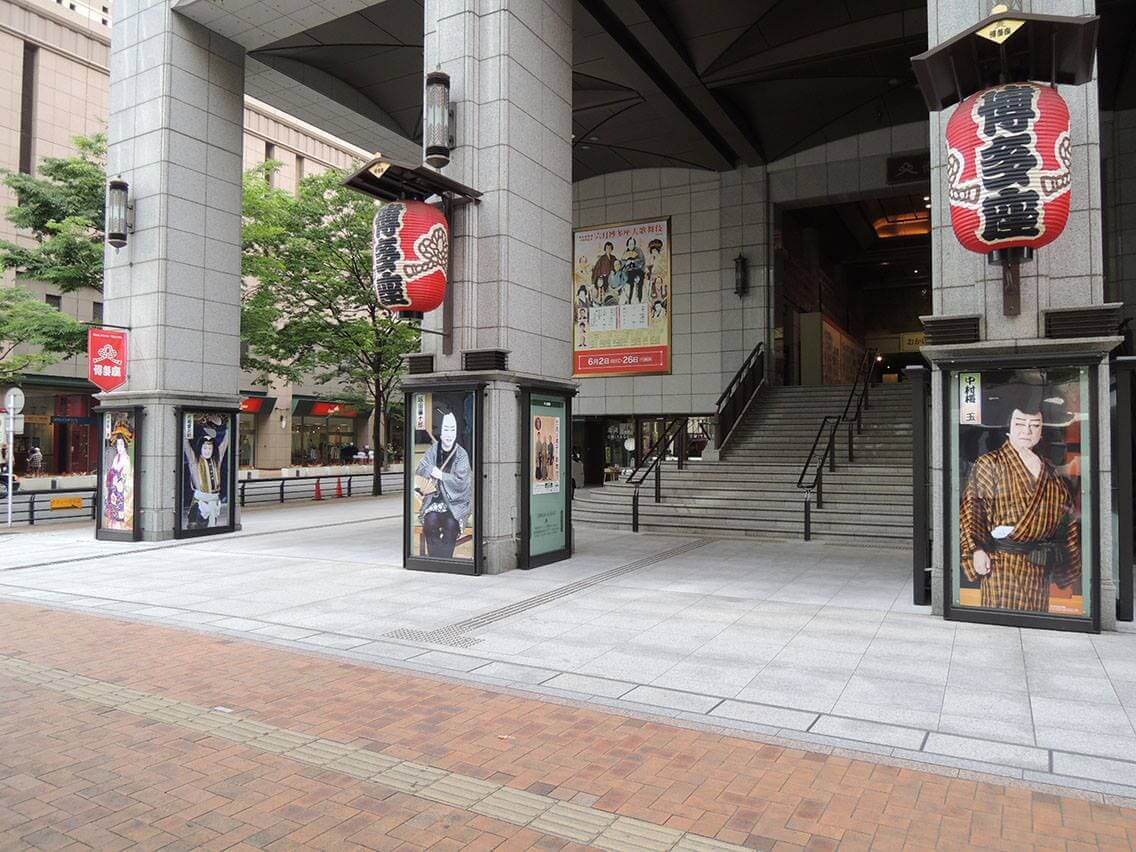 "Hakataza" is a theater for theaters in Fukuoka that opened in 1999.
Only 15 minutes from Fukuoka Airport, it is directly connected to Nakasu Kawabata Subway Station and has good access.
Kabuki has a rotating stage and a flower path and there is also "One Act Spectator" where you can watch your favorite single performance.
Kanemaruza /Kagawa-Kenpei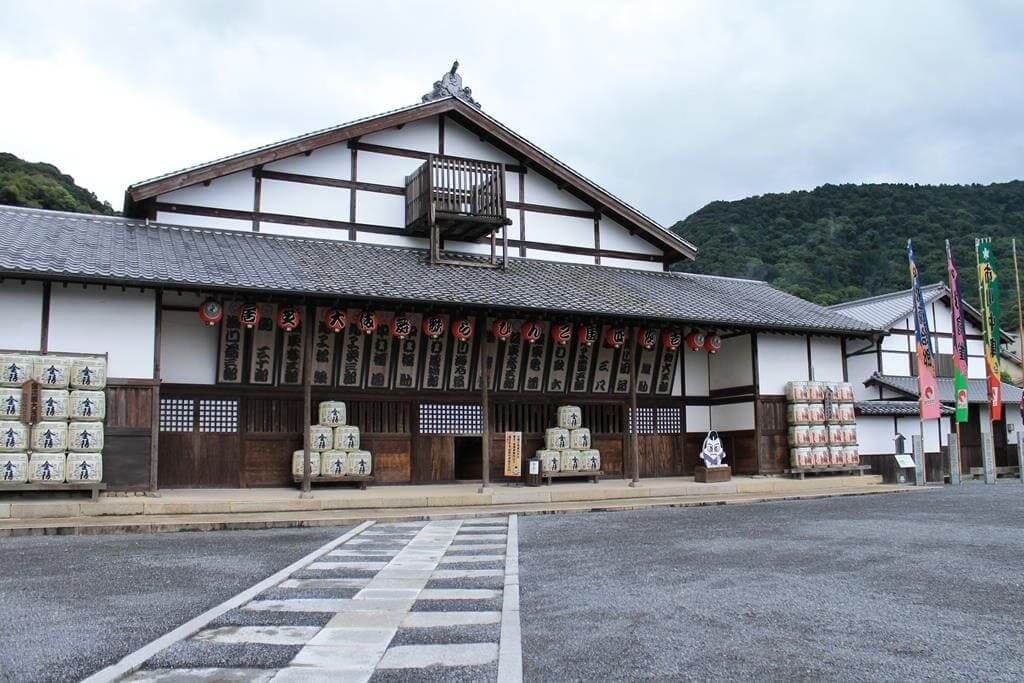 "Kanamaruza" in Kotohira, Kagawa, Shikoku is a playhouse with a long history since the Meiji era.
Kabuki performances are held in April every year and the unique presence that makes you feel the breath of the actors is attractive
Pay attention when viewing KABUKI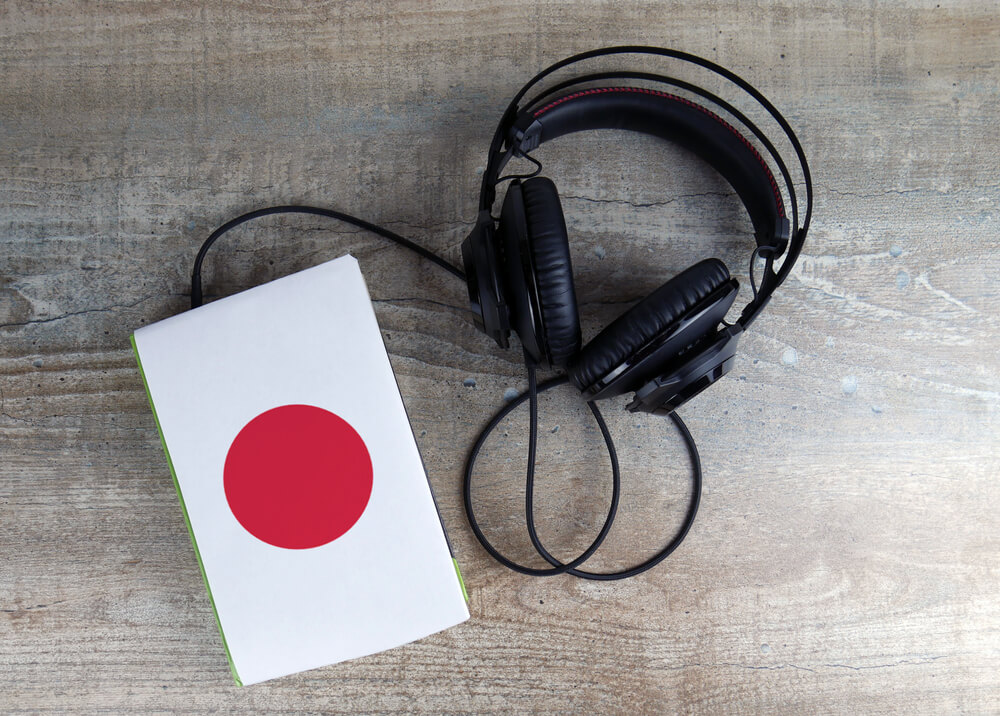 "suzigaki" containing most of the stories and highlights is available for free in the ticket box.
It is convenient to rent an "earphone guide" that provides audio explanations as the stage progresses. Rental fee is about 700 yen.
You can wear your favorite clothes when going to Kabuki, but we recommend that you put on a shawl or cardigan to suit the air conditioning.
At Kabukiza, drinks are OK during the performance but foods are not allowed.
Between performances /rest time 10-30 minutes,you can enjoy food, souvenirs and shopping.
KABUKI is also popular overseas.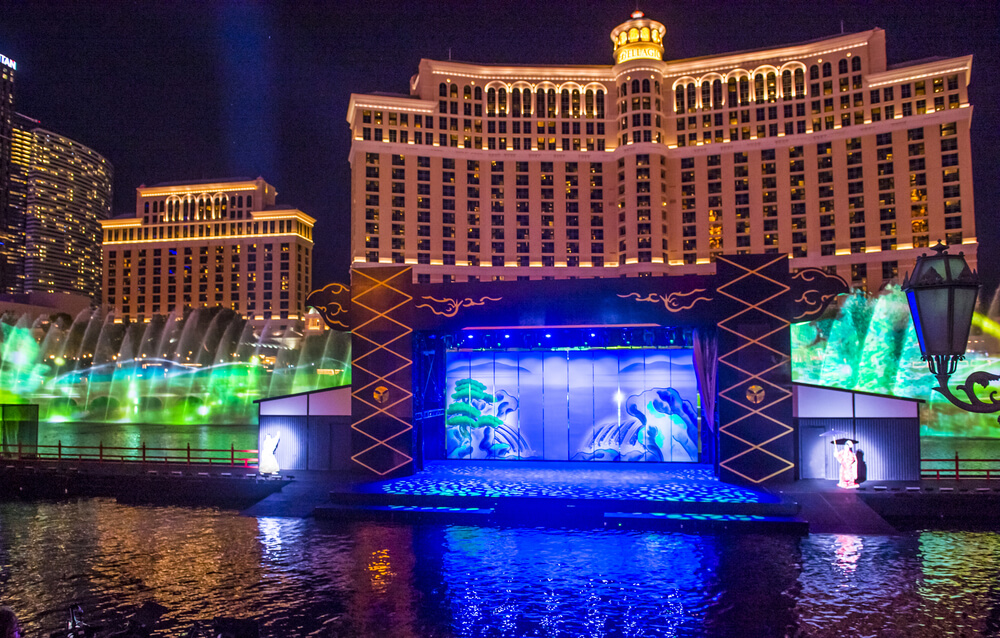 Kabuki has become popular overseas in recent years, and many performances in Europe and the United States have been announced.
You can enjoy Japanese culture, such as luxurious production of Kabuki actors, powerful acting of actors and sometimes comical conversation.
Summary
Watching Kabuki is a luxurious time where you can immerse yourself in a wonderful space.
Why don't you rediscover Japanese traditions and customs while watching Kabuki?