As a child, Many of you may remember playing Origami when you were hooked in it.
Not only in Japan but also in the United States and Europe more and more people are trying out such Origami.
We would like to introduce the history and charm of "Origami" and 10 recommended books for beginners.
What is Origami?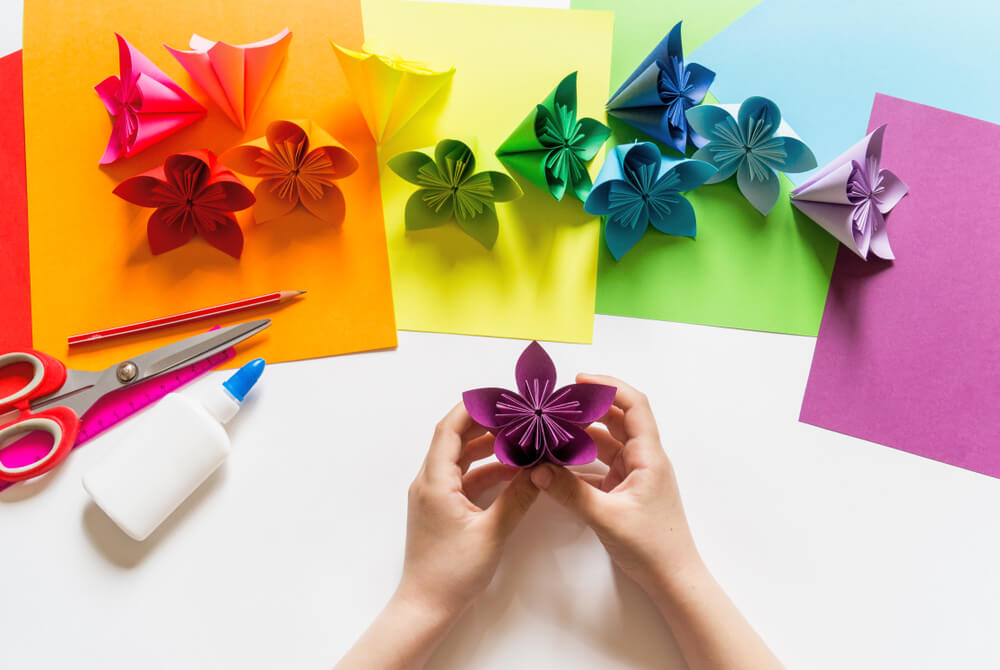 "Origami" is a traditional Japanese play that folds paper to create various shapes such as animals and seasonal decorations.
There are many opportunities for parents and children to talk and play at the nursery school, kindergarten teachers and at home.
Before going to the disaster area or before going to the disaster area, you can fold "Senbazuru" with the prayers of the other party.
Origami requires detailed work at your fingertips has the effect of stimulating the brain and enhancing concentration, imagination,color perception and spatial perception.
In recent years, it has been adopted in medical and nursing care facilities where the hands and fingers are easy to use.
Origami can be played with a single sheet of paper, it does not cost money, there are many types, and it is attractive that you will not get tired.
About the History of Origami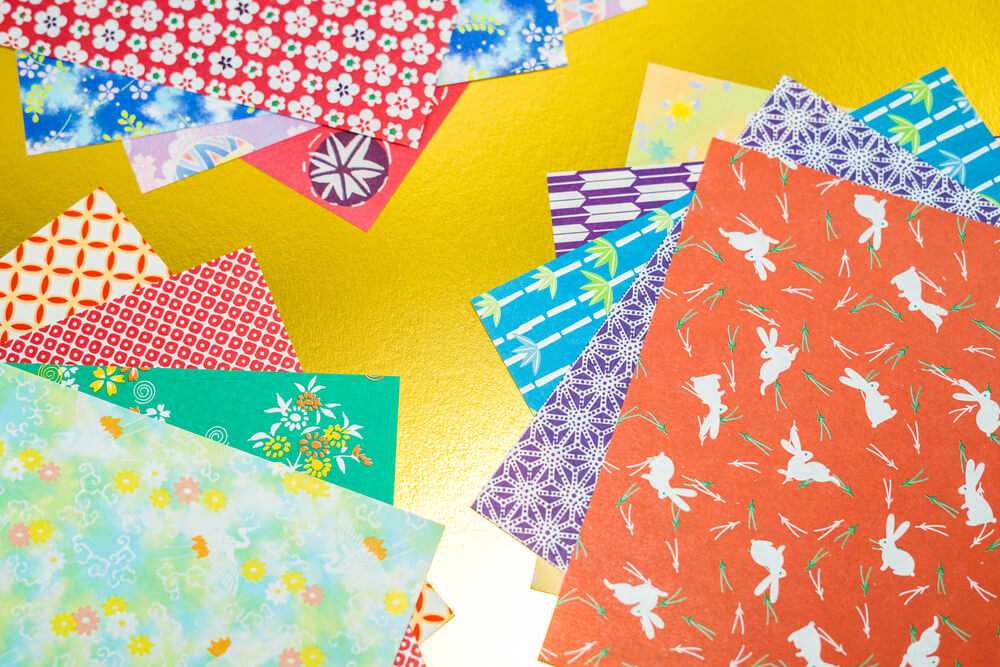 The history of origami began in 700 BC in Europe and in china but modern origami was created in 16th century in Japan.
And developed early 1900s by Akira Yoshizawa of Japan all origamis was similar but in separate traditions.
A thin and durable paper called "Washi", which is used for Shinto rituals was born and the custom of wrapping offerings to God in paper was born.
Paper production increased during the Edo period and origami became popular among the common people and in the Meiji era students began studying at school.
Ritual folding, which beautifully folds and wraps paper has been handed down to modern Japanese origami
And now "Origami" has spread from Japan to the world and a group of fans is playing an active role.
10 Recommend Book for practicing Origami
There are beautiful origami papers for advanced artistic kids who can easily move their fingertips from beginners.
To challenge origami, why not proceed while looking at the origami book that suits your next level ?
Mind-Blowing Modular Origami
Spherical origami is the latest trend in folding paper. Those 3D models are created from small pieces of paper that easily fold and made to fit to form of a beautiful shape of ball.
Each form is held by the tension of the other form.
At the same time, it exhibits the excellent hidden properties of flexible but strong paper.
Author Byriah Loper has been creating modular origami sculptures for just five years.
He created the largest and most complex paper structures and exhibited such sculptures every year in origami through the conventions in the U.S.
Origami Tomoko Kasahara
Are you looking for an entertainment to treat stress, anxiety ,loose of self confidence and speed up your mind ?
it is not known exactly when origami was created but it probably started around 100 AD.
One may wonder why people are folding paper into small animal characters but today the origami art is been spreading everywhere due to its creative and effective influence.
Origami is helping to develop attention, eye coordination, math, memory and mental concentration.
It also helps human mind to have harmony, treating anxiety, ADHD and Autism low self esteem and depression.
Origami Made Simple
Restore your creativity with few sheets of paper and discover the art of paper folding to make origami ,it is the fastest way to create 40 original origami models.
if you are a beginner in origami this book would help you to gain your skills and enjoy the making of origami.
So you can start by 10 simple steps to create your art. in this 90 page book you can learn the folding process step by step.
Japanese Origami for Beginners Kit Ebook
A 100 minute online streaming or downloadable video of origami is a great activity for childrens.
Origami is a craft based on some 3D folding techniques ,japanese origami for beginner kit is a great way to start for people of all ages and abilities
ORIGAMI FOR KIDS
Origami for kids offers new projects more that 20 easy steps and 6 exciting games for animals, flowers, planes and more.
How to make those are printed on the illustration so even childrens as young as 6 and over can easily create an origami.
With easy to understand instructions childrens are more interested than adults,you can enter origami for kids and 30 plus fun projects and create simple origami game.
Written by origami gurus Joel Kit and John Dover this comprehensive origami how-to book for kids makes this craft easy, but also fun!
Akira Yoshizawa, Japan's Greatest Origami Master
Akira Yoshizawa who is a famous origami writer was a great innovator and influenced the ancient and traditional hand crafts.
And helped to the creation of modern origami by building a bridge between classic and modern origami.
This book is a beautiful origami book and more comprehensive survey of Akira Yoshizawa and his excellent works.
His book contains 60 models and more than 1000 original drawings by him and a complete english translation of his origami art.
Tomoko Fuse's Origami Boxes
You can learn how to fold and make unique gift boxes using this origami How-to-Book !
The most famous living origami master Tomoko Fuse is well known for his expertise in a style of box folding and other origami.
A very simple flat box or tato can be a great introduction to the art of origami for beginners and allows them to start simple and assemble those into more complex pieces .
Those handmade paper boxes are great expression of origami art for beginners and step by step instructions will guide you from start to finish and create your origami art.
Advanced Origami
You can fold your paper to a higher level with a user friendly origami book and create from hummingbirds to bats and panther masks or elegan sea turtles La fosses's beautiful and complex origami makings are known in the world.
They focus on nature as their model and advanced origami provides new steps to create masterclass level of 3D origami foldings.
This origami book contains 128 page , full color book with 15 original projects and step by step instructions
in recent years, origami has switched from simple folding art to similar sculpture, This advanced origami and its techniques where you can fold and create your own origami.
Kawaii Origami:Super Cute
A Cute origami is pack of everything you may need to make your own cute origami.
50 Kawaii origami projects and 25 kawaii style origami projects includes step by step instructions to create your own.
You can jump and start Kawaii style of origami projects from multi flavored ice cream cones to super cute kittens
Author Chrissy pushkin is the creator of the popular website combining the book and paper pack with two japanese art called Kawaii arts style origami.
Planes for Brains
You can make the best paper airplane with this easy to read origami book.
World famous origami and paper make Michael Lafosse used his skills to design paper planes for decades.
He created 28 original paper origami models with innovative, functional and aesthetic details and the sense of balance and ingeniou nose and fuselage locking system define these signature models.
People who are used to folding simple darts and wings would enjoy to challenge to fold these pages and not only paper plan lovers but also origami loving parents and childrens would enjoy it.
Origami is very popular abroad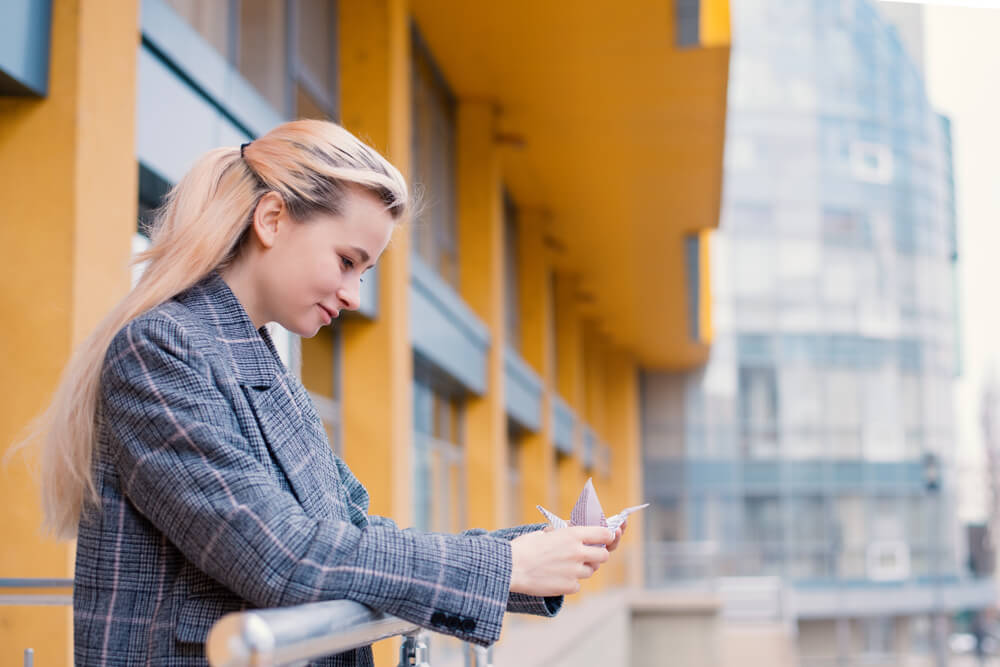 The traditional Japanese play "Origami" is called "ORIGAMI" and has become so popular that it has enthusiasts all over the world.
With more than 1600 members in 19 countries worldwide, Origami USA forms a community through paper.
Origami USA
https://origamiusa.org/
The American Museum of Natural History owns many origami books and hosts origami exhibitions, workshops and annual conventions.
In the United States, Origami is also used in educational settings as a teaching material to analyze complex three-dimensional folds and develop thinking.
American Museum of Natural History
https://www.amnh.org/
Various types of Origami Paper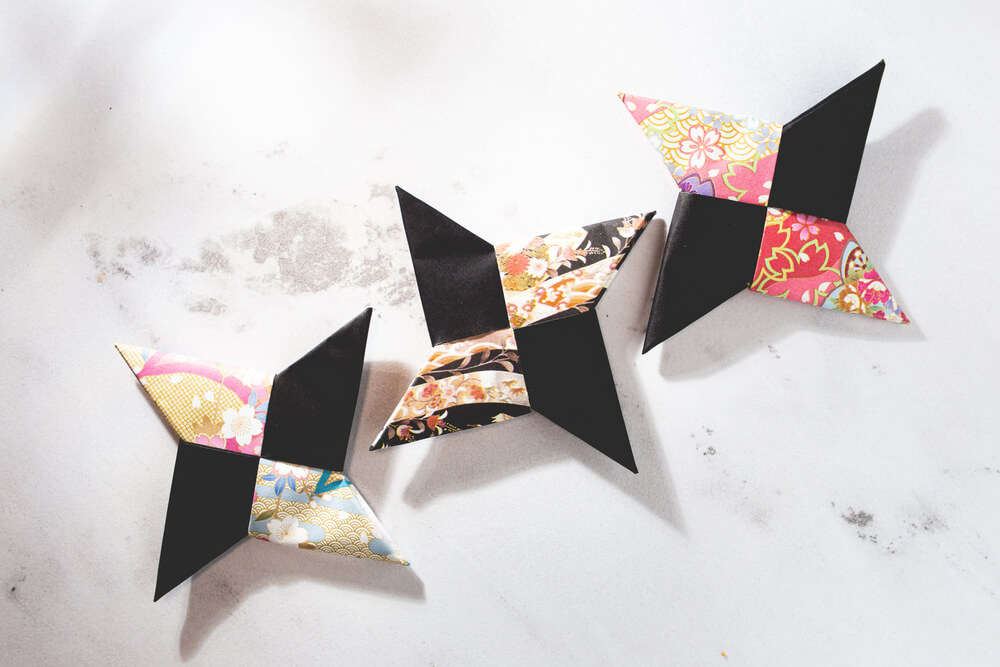 Origami is one of the traditional games, but in recent years various works have diversified.
Flowers and plants according to the season, such as animals, birds, insects, and food, are classic items.
Also, works that are perfect for decoration events, New Year, Halloween, etc. are popular.
Origami was originally made of precious Japanese paper and was dedicated to God.
Origami that can be played by ordinary people became square paper, and now it can be easily purchased at 100-yen shops, stationery stores, general stores, etc.
The size of the origami paper is 150mm x 150mm square, and the thickness is slightly thinner than that of notepad or memo paper.
The thickness of origami is an important point because it is easy to tear if it is too thin and it will not fold correctly if it is too thick.
Summary
Origami, a traditional Japanese culture is a game that children and adults can easily enjoy
Collaborate deeply with your family and friends.
It also means folding and prayer.
It's great that origami has spread all over the world and is loved by many.
The "Origami Experience Bus Tour" for tourists visiting Japan is a popular tour to visit origami museums and specialty stores.
If you come to Japan, why not try the charm of origami?