Japan is an anime paradise full of fascinating characters and famous in Asian countries, Europe and in the United States.
The attraction of cosplay is that you can become your favorite anime character and transform yourself.
There are many events where you can enjoy cosplay at home and abroad.
This time, we introduce the characteristics of Japanese cosplay culture, how to enjoy it, popular characters and information on experience events.
What is Japanese Cosplay?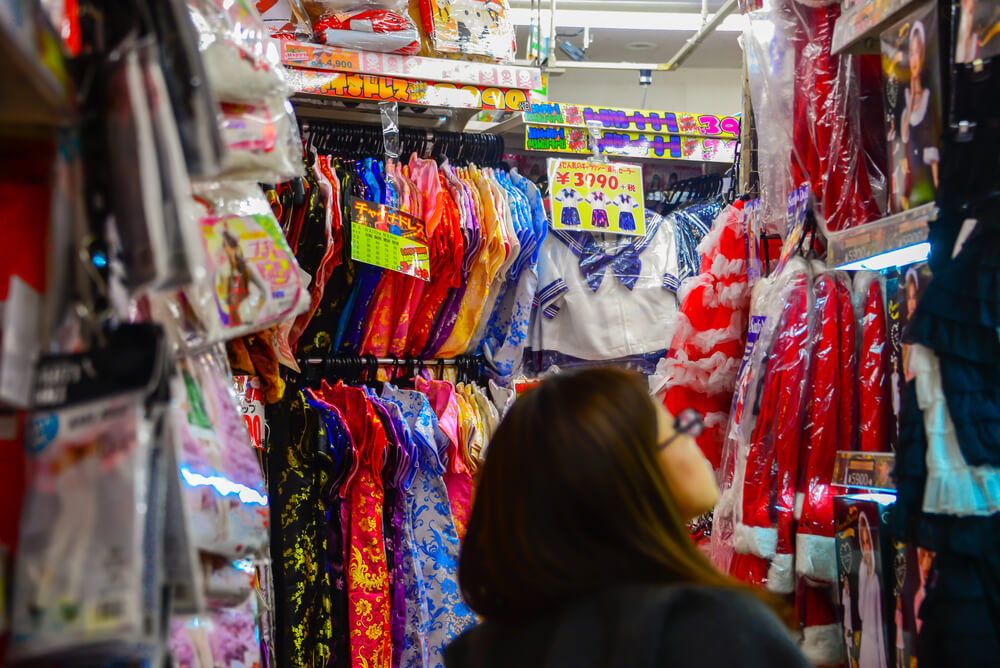 "Cosplay" is an abbreviation for "costume play" in English and means "disguise".
"Cosplay" is a fun way to take pictures of your favorite cartoon characters, such as popular anime and characters, wearing clothes, wigs, hairstyles and makeup.
"Cosplay", which has evolved into a culture that represents Japanese subculture was born in Japan but it seems that the number of people who have a hobby of "cosplay" is increasing overseas.
People who cosplay are called "cosplayers " and many cosplayers gather all over the world.
In recent years, the number of cosplay events has increased and the scale of the Japanese cosplay market has reached 600 billion yen and there is a large demand for anime as a whole, exceeding 12 trillion yen and 70 trillion yen.
About the history of Japanese Cosplay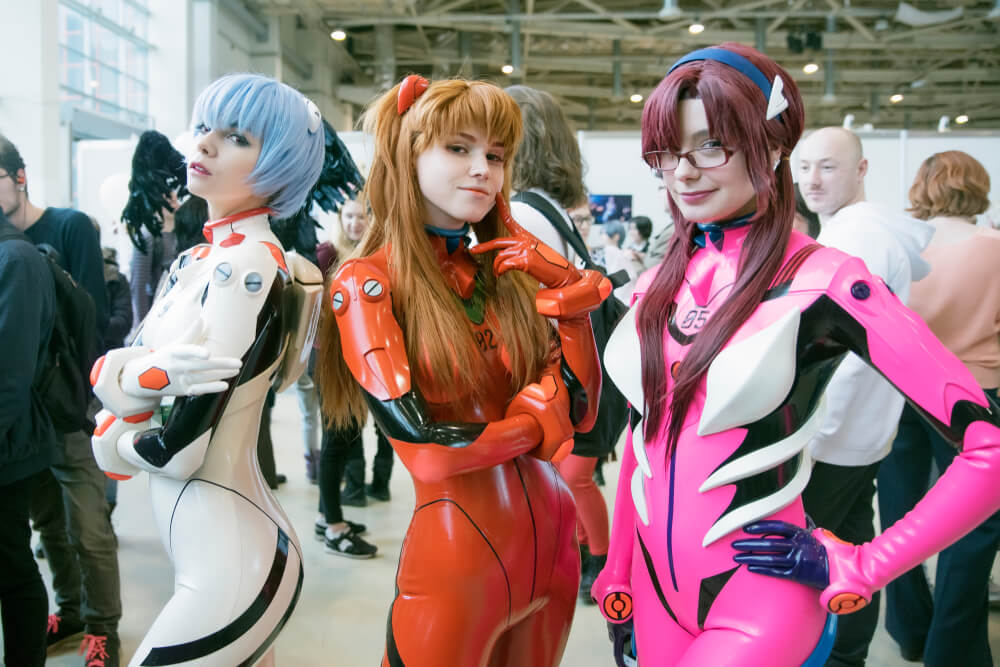 When did the culture of "cosplay" begin wearing anime character costumes, taking pictures and videos , attending events and enjoying virtual space ?
The style of wearing costumes for current anime and manga characters was born with the advent of "Neon Genesis Evangelion," which caused a huge boom in the 1990s.
Evangelion is a popular anime for a wide range of generations from children to adults, and it seems that not only theme songs and DVDs but also cosplay costumes were sold like crazy.
Due to the big hit of "Neon Genesis Evangelion", the number of people who are interested in cosplay has increased and many costume stores and general stores sell cosplay costumes.
The idea of ​​wearing an anime character costume was strongly influenced by the science fiction festival that began in the United States in the 1960s.
At the Science Fiction Festival, a large number of science fiction fans dressed as "Star Wars" and "Superman" gathered.
It is the beginning of a culture in which event participants wear character costumes.
Japan is proud of new culture that Cosplay
Otaku culture is rooted in Akihabara, Tokyo and has many fans of anime and idols.
Maid cafes dressed in medieval European costumes are popular in Akihabara.
Cosplayers can play the exact opposite of you, so it's fresh and stress-free.
There is also a way to enjoy photos with a cosplayer dressed as your favorite character without having to cosplay.
You can check images and videos of people who like cosplay by searching the hashtags "Cosplay" and "Cosplayer" on Instagram and Facebook.
Here are some popular spots where you can experience cosplay in Japan.
Shibuya Halloween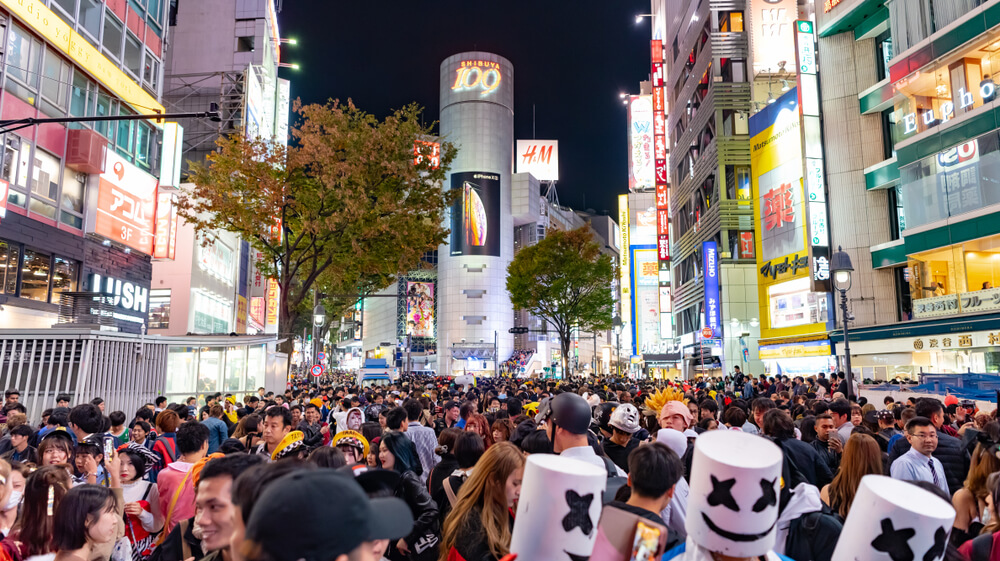 You can experience Japan's largest cosplay event at Halloween in Shibuya Tokyo in every October 31st.
The Shibuya Scramble crossing is crowded with cosplayers.
Shibuya Halloween is becoming more international year by year and the youth district of Shibuya is characterized by the large number of young cosplayers in their teens and 20s.
There are various costumes from anime to horror.
The classic characters are "Eva", "NARUTO", and "ONE PIECE", and sexy and cute characters such as "Bishoujo Senshi Sailor Moon" and "IdolMaster" are popular with women.
Shibuya Halloween is a hot topic on TV and magazines every year, so if you want to cosplay enthusiastically why not go to Shibuya Halloween ?
In October 2020, Shibuya Halloween had the slogan "Let's enjoy at home!" From Shibuya Ward to prevent the spread of coronavirus infection.
So Shibuya Halloween in 2020 wasn't as flashy as usual, but 2022 is very exciting.
Tokyo Disney Resort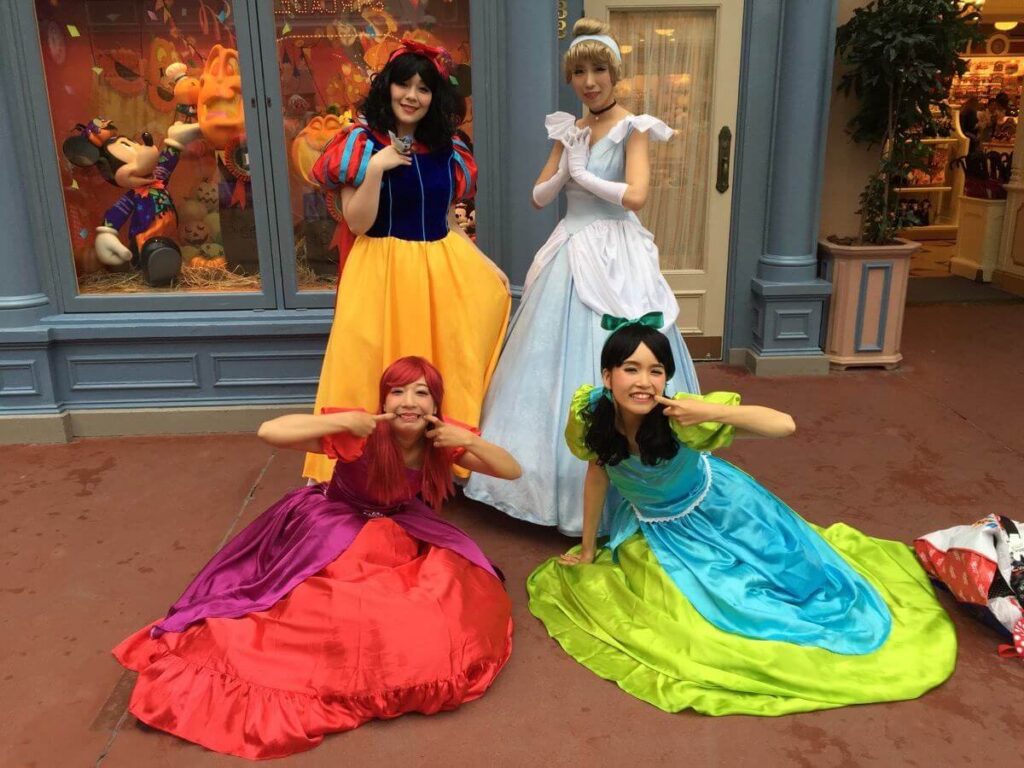 "Tokyo Disney Resort" in Urayasu City, Chiba Prefecture holds "Disney Halloween" around September every year.
If you want to cosplay Disney characters such as Mickey, Minnie, Jasmine, Ariel and Princess, don't hesitate to go to "Disney Halloween".
Halloween events at theme parks have a unique sense of unity.
"Tokyo Disney Resort" is an irresistible space for Disney lovers, as all photos and videos will be Disney.
At "Vividy Baby Boutique", the corner where you can transform into a Disney princess with hair and makeup is popular with girls.
At "Disney Halloween," both adults and children can disguise themselves as Disney characters and enjoy the park.
Please note that you can disguise yourself as "elementary school students only" outside the Halloween period.
The whole family can enjoy cosplay only during "Disney Halloween", so don't miss it!
Universal Studios Japan(USJ)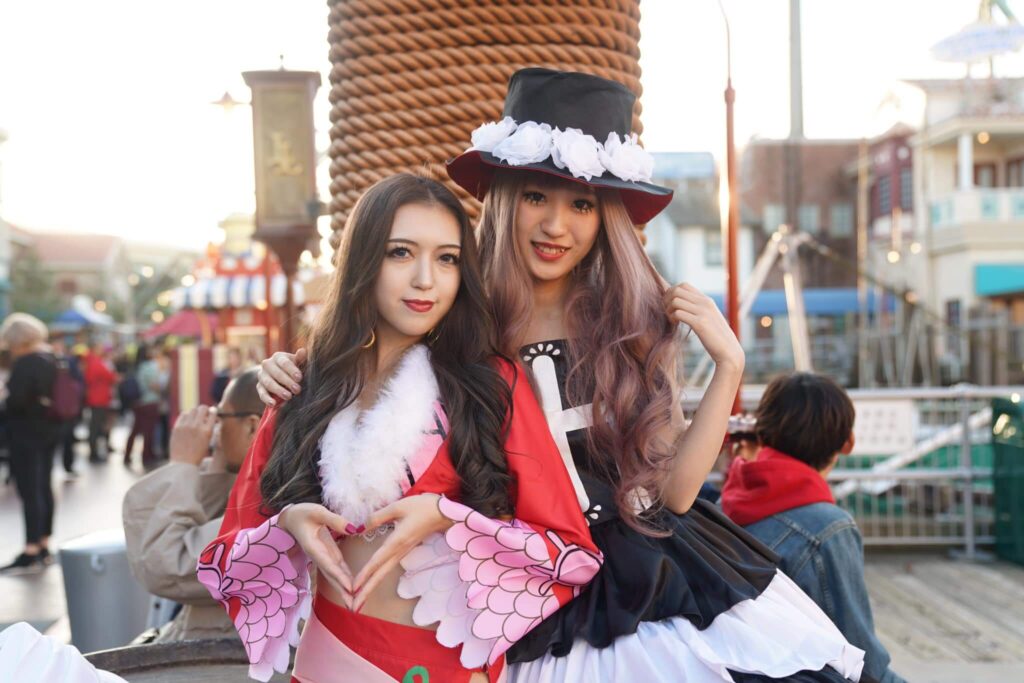 "Universal Studios Japan (USJ) at Osaka City University is a popular theme park featuring Hollywood movies and shows with popular characters as motifs.
USJ is popular with children and adults and holds Halloween events every year from September to November.
Unlike "Tokyo Disney Resort", disguise is OK even outside the Halloween period.
Popular Halloween characters at USJ are Sesame Street's Elmo, Cookie Monster, Minions and Harry Potter where you can enjoy the colorful American colors.
If you're confused by flashy clothes so why not try Monotone Snoopy?
It will be a good memory to decide the costume with your family or group.
The rules of disguise are basically any character, but it is forbidden to carry mask headgear or weapons that hide your face.
Popular character costumes for cosplay
It's fun to make friends with strangers at the Halloween event just saying "Let's take pictures together "
If you want to cosplay, you want to play a popular character, take pictures with lots of people, and have a memorable Halloween.
Let's take a look at popular characters in cosplay.
Demon Slayer | Kimetsu no yaiba
The boy's manga "Kimetsu no Yaiba" which is still causing a big boom in Japan as of 2022 is Koyoharu Gotouge's first serialized novel.
Set in the Taisho era, a young swordsman who fights against demons is popular with foreign cosplayers in kimono.
Characters such as the main character Shiromon, his sister Shiro and his companion Kurihana Kana are popular.
In order to impersonate the character of "Kimetsu no Yaiba" in cosplay not only costumes but also wigs and makeup with the same hairstyle and hair color are coordinated in Japanese style to create an atmosphere.
Love Live!
"Love Live!", Which aired in 2013 and became a popular anime, is a story of an idol group in which nine high school girls from Otonokizaka Gakuin struggle to win the national tournament.
Until a few years ago, "Sailor Moon" was the standard for uniform cosplay, but in the future, "Love Live!", Which is gaining momentum, may become the new standard.
"Love Live!" Costume Basically, it's a navy blue blazer and tartan check skirt, so you can arrange ready-made clothes and make your own.
Uniforms come in a variety of sizes.
By combining "Love Live!", You can experience a sense of unity with cosplay as a group rather than alone.
Each character has a different color, so if you decide on a person in charge and cosplay as a group, it will be more realistic.
Cardcaptor Sakura
The magical girl anime "Cardcaptor Sakura" is a shojo manga like the fairy tale of cherry blossoms serialized in Kodansha "Nakayoshi".
"Cardcaptor Sakura" has been popular since the NHK broadcast, and the movie version has also been aired, attracting the attention of many cosplayers.
Sakura Kinomoto, a fourth grader at Tomoeda Elementary School, wears a fluffy skirt, lace and cloak and sews her back.
"Cardcaptor Sakura" is cute and popular with children and there are many size variations for children in the online shop.
It is also recommended when you want to cosplay as a parent and child.
Puella Magi Madoka Magica
"Puella Magi Madoka Magica" is a cruel story about a cute magical girl like a baby being pulled out of her soul.
The story awaits the amazing growth of a girl who fights a witch and becomes a witch when her wishes come true.
Contrary to such a turbulent story, the looks of "Puella Magi Madoka Magica" are cute and attractive female cosplayers.
Doll-type clothing such as pink hair, pigtails and lace miniskirts will surely satisfy your makeover desires.
» Puella Magi Madoka Magica Cosplay
Neon Genesis EVANGELION | EVA
It is said that 90% of Japanese cosplayers are women, but the rise of Halloween in recent years has increased the number of male cosplayers.
Popular anime characters for men are "Neon Genesis Evangelion" and the main character "Shinji Ikari".
Rei Ayanami, Asuka Langley Soryu and Misato Katsuragi are popular female characters.
Costumes and wigs are relatively easy to get.
There are many fans of "Neon Genesis Evangelion" in China and South Korea and realistic cosplayer images and videos are uploaded on Instagram.
» Neon Genesis EVANGELION | EVA Cosplay
Cosplay is explosively popular overseas
In recent years, with the spread of streaming services such as Netflix, Japanese animation has become easier to watch overseas and manga games and idols are also attracting attention.
Introducing events where you can experience cosplay overseas.
Anime Expo (USA)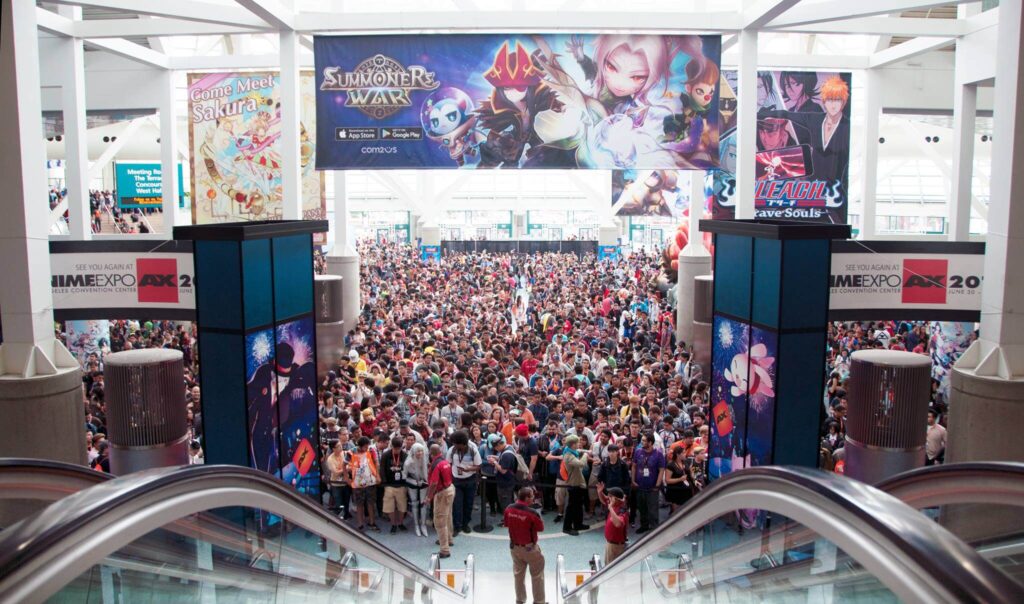 "Anime Expo" sponsored by the Society for the Promotion of Japanese Animation (SPJA) is the largest anime exhibition in North America.
Held at the Los Angeles Convention Center in Los Angeles, California, the event is a major event with over 100,000 attendees each year.
We will exhibit booths of animation production companies and game companies and sell works and goods.
There is also an animation screening and it is crowded with cosplayers.
Anime Expo | Los Angeles Anime Convention
https://www.anime-expo.org/
Japan Expo (France)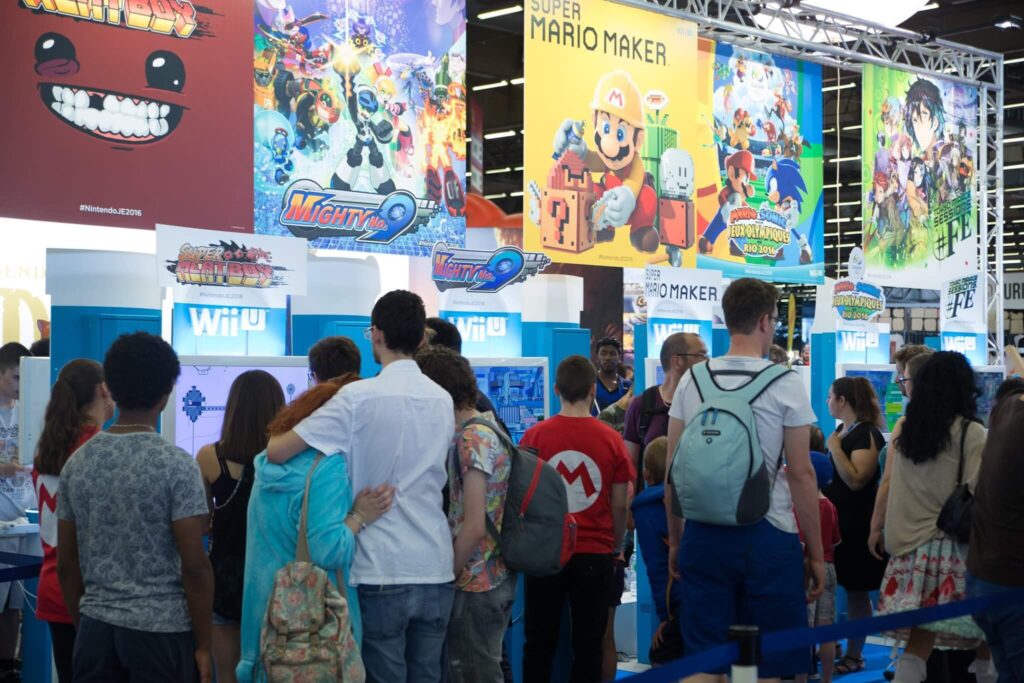 "JAPAN EXPO" is Europe's largest Japanese cultural event held in France.
There are many cosplayers dressed as Japanese anime and manga characters.
In addition to manga and anime, there are booths for Japanese food, traditional culture, tourist information, Japanese manufacturers etc and it is an event to get to know Japan.
Welcome – Japan Expo Paris
https://www.japan-expo-paris.com/en/
ELFIA (Europe)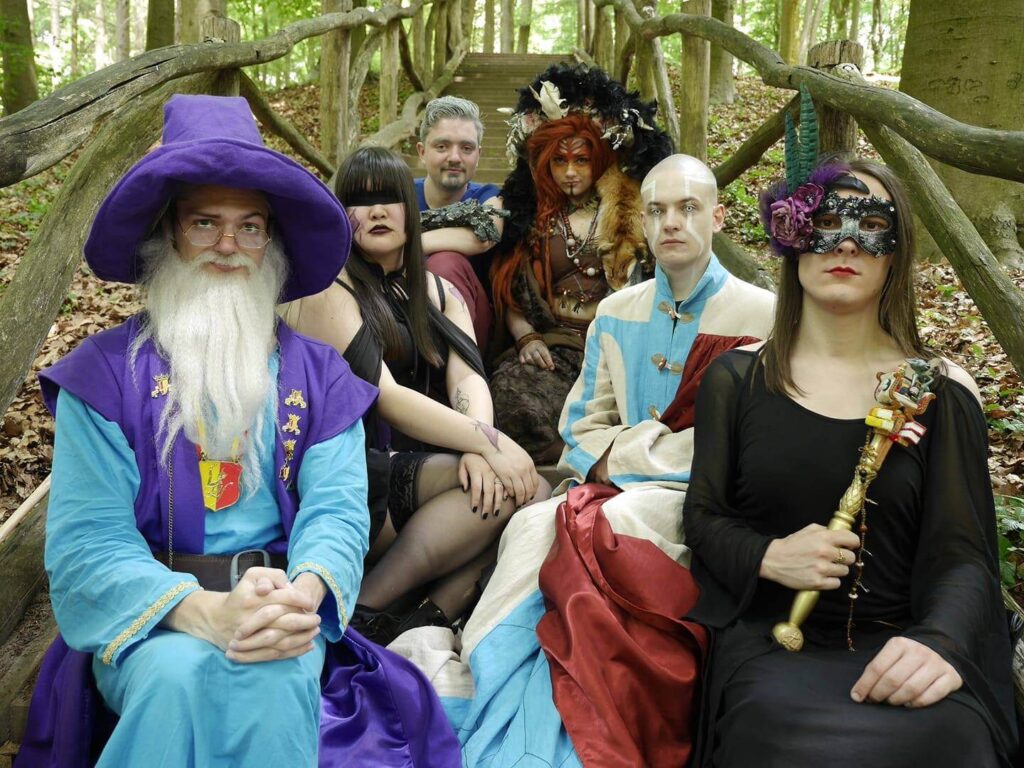 Elfia (Elf Fantasy Fair), which has been visited by more than 20,000 people every year since 2001, is an outdoor cosplay event held twice a year in the Netherlands.
Join the costume of your favorite character and roam the venue with light meals such as pizza, waffles and gelato.
Volunteers are a hobby of cosplay and can stay in tents set up at the event venue.
If you want to try cosplay, Check it!
If you want to feel free to experience cosplay in Japan, we recommend Akihabara's "Studio Crown" You can experience cosplay such as makeup and photo shooting in English.
Studio Crown
"Studio Crown" is an all-in-one cosplay studio that is a 6-minute walk from the Electric Town Exit of JR "Akihabara" Station.
If you make a reservation in advance from the English reservation form on the homepage, you can enjoy cosplay experiences such as "Evangelion" and "NARUTO".
There are three types of courses.
A Course 3,000 yen (tax included)
Japanese costumes such as ninja, shrine maiden and yukata
Contains 1 digital data and 1 polaroid
B course 6800 yen (tax included)
Course + Anime Character Costume and Wig Rental
C course 12,000 yen (tax included)
A, B course + makeup
There is a Japanese style booth and an idol booth
Multiple digital data
Studio Crown / Coscon
https://cos-compass.com
Summary
Cosplay culture transcends national borders, and Japanese anime characters are popular in the United States and distant Europe.
Ninja, samurai and pirate characters are especially popular.
If you are cosplaying for the first time, it is easy to wear a commercially available cosplay costume!
Would you like to transform into your favorite anime character?
▶Check the Best Japanese Animation of All Time【2022 Ranking】