Japanese anime and manga are high quality with stories that can be enjoyed by both children and adults.
Many costume play and events and previews of Japanese anime characters are held all over the world.
It seems that many people are learning and inspired by Japanese anime and manga.
Let's introduce the rankings of popular Japanese anime and manga in overseas.
What is Japanese anime/manga culture?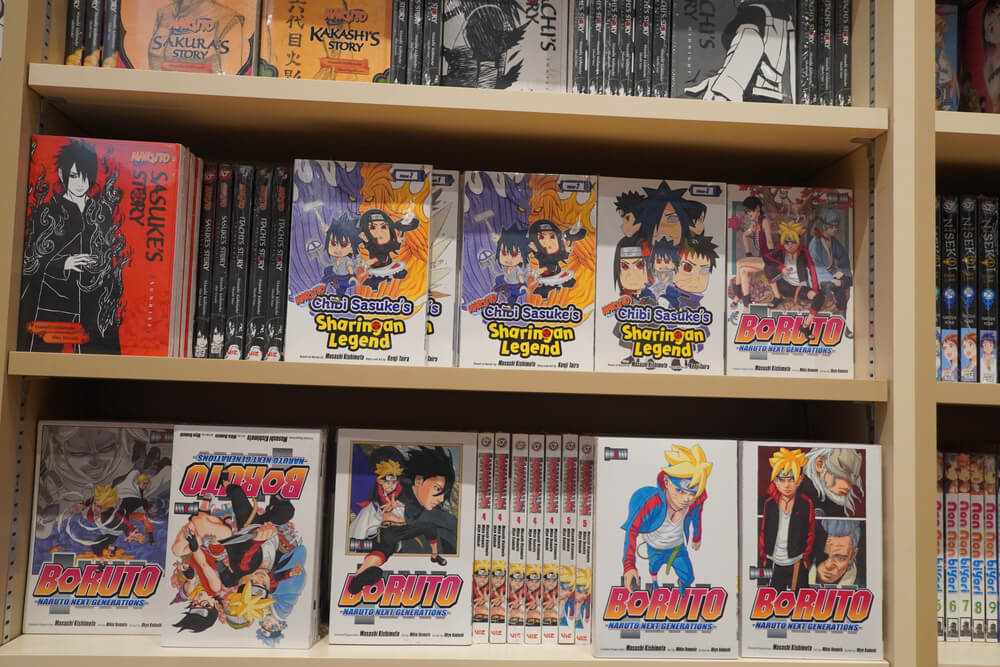 The feature of Japanese anime and manga is that there are many genres.
While many foreign manga stories are about a righteous hero and a bad guy fighting each other.
But Japanese comics feature is characterized by a wide range.
For example, science fiction, romance, friendship, adventure, suspense, fantasy, history, psychics, horror, etc.
Japanese anime and manga have evolved by establishing their own status and not by movies and novels.
The delicate photographs of the background and the place are beautiful and the personality of the characters are unique.
About the history of Japanese anime/manga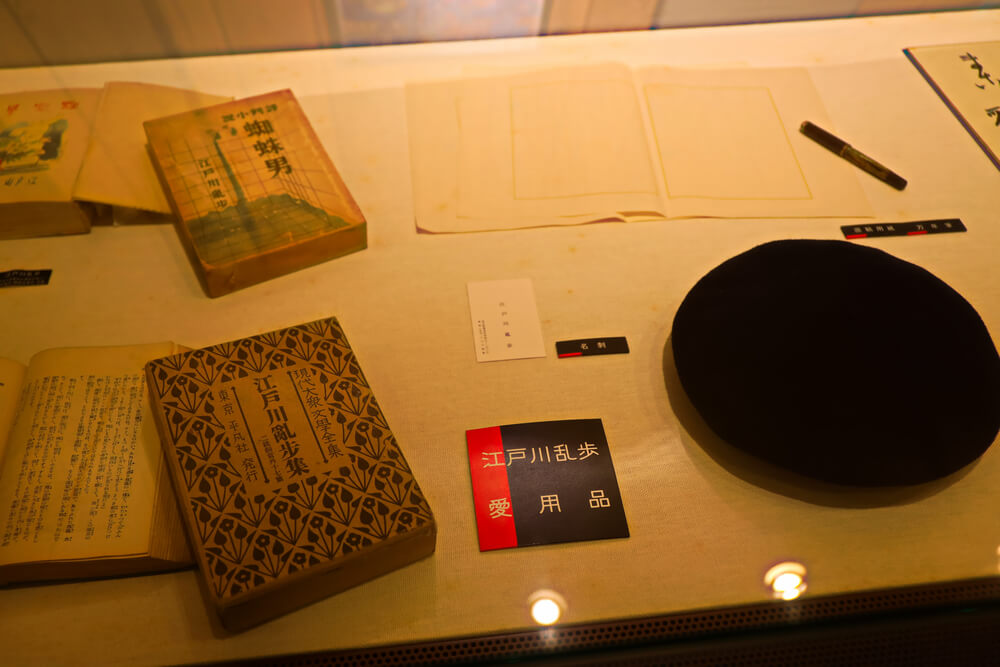 The history of Japanese manga dates back to the Heian period of 800 years.
The oldest cartoon in Japan is said to be a caricature of anthropomorphic animal life around 1100s (from the end of the Heian period to the Kamakura period).
With the development of printing technology in the Edo period in the 1800s, comics became a popular culture.
Japan became rich during the postwar period of high growth and hit works such as "Sazae-san", "Space Battleship Yamato" and "Galaxy Express 999" appeared.
Today's manga pictures have evolved from flat to three-dimensional deep 3D and have many genres.
Japanese Anime and manga are explosively popular overseas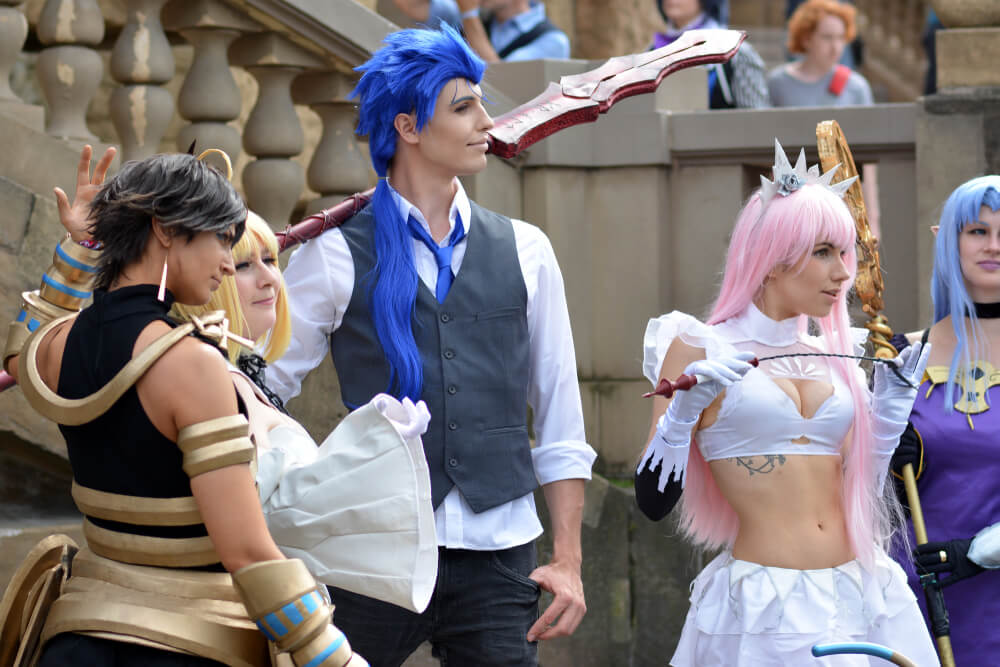 Japanese anime and manga have been translated into many languages and sold worldwide
Streaming services have increased in recent years and there are many opportunities to experience Japanese anime and manga.
Studio Ghibli films "Spirited Away" won the Academy Award and increased fans.
The cost of producing an animated Japanese film is about 10% that of a Hollywood animated film, but its quality is well established.
Introduction of popular overseas Japanese anime/manga
We will now briefly introduce popular Japanese anime works and manga.
ONE PIECE
"ONE PIECE" serialized in 1997 is a boy manga written by Eiichiro Oda.
Broadcasting of TV anime began in 1999 and has a long history.
in Overseas,it is popular in Asian countries such as China, Taiwan and Malaysia, European countries such as Germany and France.
The original is serialized in Weekly Shonen Jump and offers various works such as movies and games.
» One Piece Box Set: East Blue and Baroque Works
NARUTO
"NARUTO" is a manga based on Masashii Kishimoto whose main character is a ninja.
It was announced in "Shonen Jump" in 1999 and a blockbuster work that completed 700 episodes in about 15 years.
TV animation has been broadcasting since 2002 and has grown into a popular work that is broadcasted in over 80 countries around the world.
Naruto is an adventure story in which a fallen ninja battles enemies and grows with their friends.
» Naruto Box Set 1: Volumes 1-27 with Premium
Neon Genesis EVANGELION
"Neon Genesis Evangelion" is a science fiction anime called "EVA".
The main character Shinji becomes a pilot of a huge general-purpose humanoid decision weapon called "Evangelion" and fights against the mysterious enemy "Apostle".
The theme song "Cruel Angel's Thesis" is a classic song exciting for karaoke.
» Neon Genesis Evangelion 3-in-1 Edition
Dragon Ball
"Dragon Ball Series" is a representative battle animation drawn by Akira Toriyama.
The main character, Son Goku, fights enemies with a special move and collects 7 dragon balls to satisfy his desire.
Son Goku, the main character, meets various friends and deepens the story.
The first theme song "CHA-LA HEAD-CHA-LA", which was broadcast in over 40 countries around the world and was popular.
» Dragon Ball Z Complete Box Set: Vols. 1-26 with premium
Demon Slayer: Kimetsu no Yaiba
"Demon Slayer Kimitsu no Yakiha" is a popular anime drawn by Gotouge Koyoharu.
The series began with the Weekly Shonen Jump in 2016 and was overlooked and completed in 2020.
In the Taisho era, Hero Jiro was slaughtered by the devil,A story that protects people from the threat of friends and demons.
Japanese-style dark fantasy is fascinating for Gothic horror photos that you won't find in the West.
The surreal sense of gags scattered in places and good old Japanese values are also a highlight.
» Demon Slayer: Kimetsu no Yaiba, Vol. 1
Pretty Guardian Sailor Moon
"Pretty Guardian Sailor Moon" is a popular anime broadcast in 40 countries around the world.
An ordinary junior high school student met Luna, a black cat and transformed into a sailor suit !
It is a story that protects the princess while fighting evil in search of a fantastic silver crystal.
MOBILE SUIT GUNDAM
"Mobile Suit Gundam" announced in 1979 is a classic work from many fans with a history of over 40 years.
Besides the TV series, there are many works such as movie versions and OVA (original video animation) and the plastic model called "Gunpla" is gaining popularity.
» Mobile Suit Gundam: Part 1 Collection
POKÉMON
Pokemon series (POKÉMON), where anime and games have become very popular all over the world.
Pokemon are unique and Koko is raised by Pokemon in the jungle far from the village.
The Pokemon TV series will also be broadcast in Asian countries such as South Korea, Hong Kong,Taiwan and the United States.
» Pokemon Classic Chapter Book Collection
Attack on Titan
"Attack on Titan" is a blockbuster comic drawn by Isayama Hajime.
In a world where giants rule everything, humanity must fight to survive in a tense battle scene.
The "Attack on Titan", which has more than 50 million copies worldwide is also a hot topic in the live-action version.
» Attack on Titan Season Manga Box Set
STAND ALONE COMPLEX
 
"STAND ALONE COMPLEX"A SF comic drawn by Masamune Shiro.
In 2029, in order to combat the high incidence of cyber-terrorism in the AI-evolved networked society.
An animation work directed by Mamoru Oshii that influenced the Matrix (1999).
» Ghost in the Shell: Stand Alone Complex Season
Anime / Manga is the pride of Japan's new culture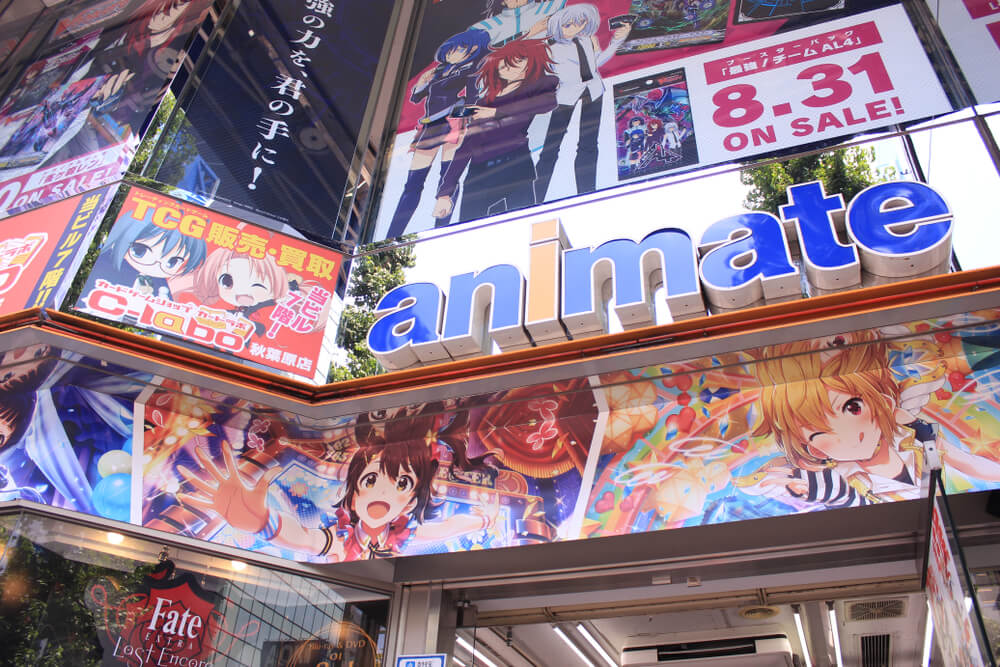 The popularity of Japanese anime and manga has led to the emergence of a new form of anime tourism called the "Holy Land Pilgrimage".
Travel agents are focusing on "Holy Land Pilgrimage Tours" that take you around the places where the anime and manga created.
One million foreign visitors have visited Tokyo, Nagano and Gifu, where the hit movie "Your Name".
▶Welcome to the animate Online Shop Japan!

Summary
The high quality of Japan, anime and manga is also popular overseas and the quality of the work is highly evaluated.
There are various genres, so why not check out the works that interest you?
In Japan, pilgrimage to sacred places is popular centered on manga, so if you are an anime fan, please check it out.
▶Welcome to the animate Online Shop Japan!