Nihon-buyou is a kind of dance by performers in Japanese traditional clothing.
Nihon-buyou is popular to Japanese women because they can learn beautiful behavior and Japanese culture, which is deeply related to kabuki.
Now, there are online lessons about nihon-buyo. So, you can take a lesson if you are overseas.
What is Nihon-buyou?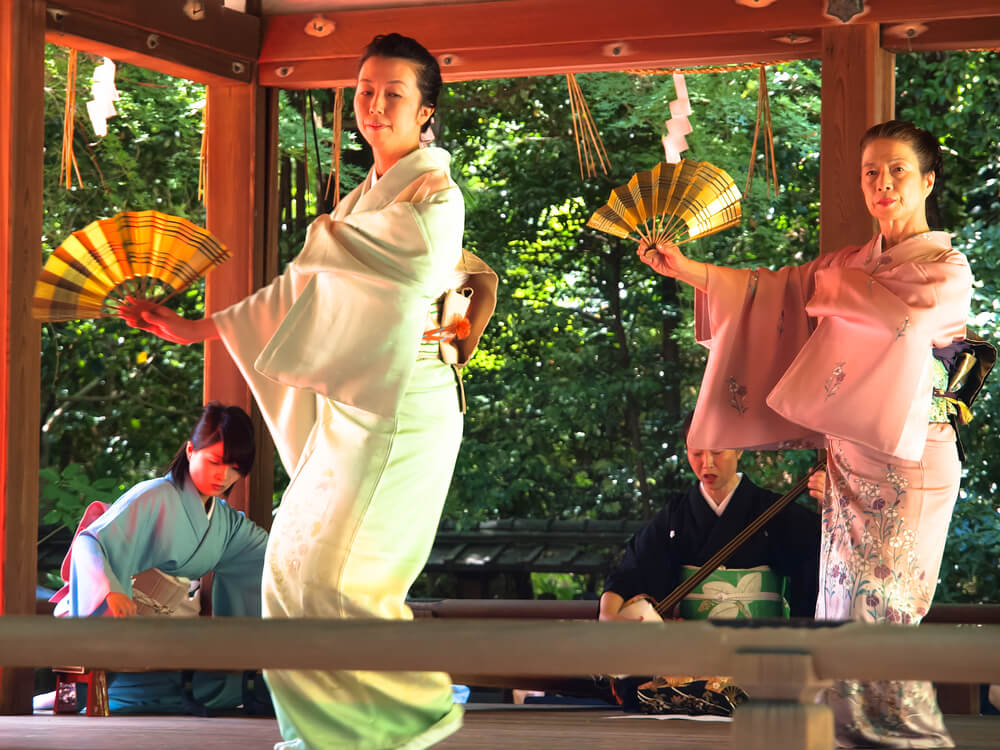 Nihon-buyou is Japanese traditional performing art, which is to dance to the Japanese classical music.
Especially, Japanese women prefer to take a lesson about Nihon-buyou. That's why they can wear attractive kimono

and acquire sophisticated behavior.
Japanese women before married used to practice cooking and cleaning, and take a lesson about Japanese traditional arts like nihon-buyou and tea ceremony to be cultured people.
This custom was called 'hanayome-shugyo,' meaning marriage preparation.
Nihon-buyou is the most popular lesson in Japanese traditional arts, because women can learn how to wear kimono

skillfully, acquire correct manners and learn Japanese culture.
About the history of Nihon-buyou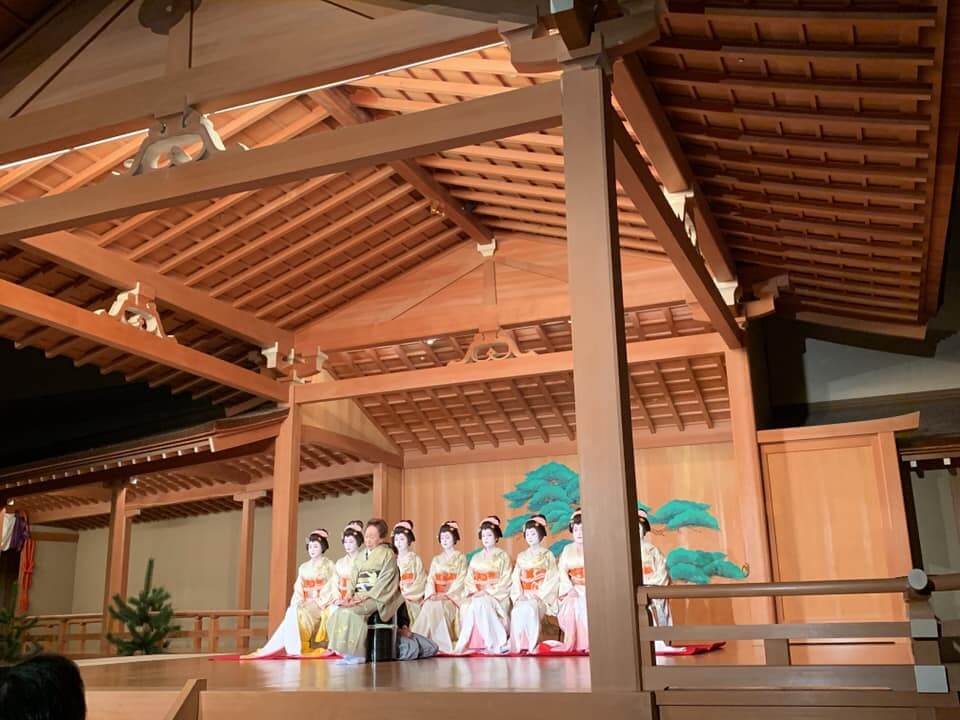 The history of Nihon-buyou is deeply connected with "kabuki," which is also one of famous Japanese performing arts.
Kabuki that began 400 years ago, called Edo period, has still been the important entertainment.
The origin of nihon-buyou is that choreographers of kabuki gave dance lessons to not only kabuki actors but also ordinary people.
Nihon-buyou is to dance alone for 5 to10 minutes.
And it is also performed at the stage and use large-scale stage equipments and beautiful clothes like kabuki.
How do I dance a Nihon-buyou?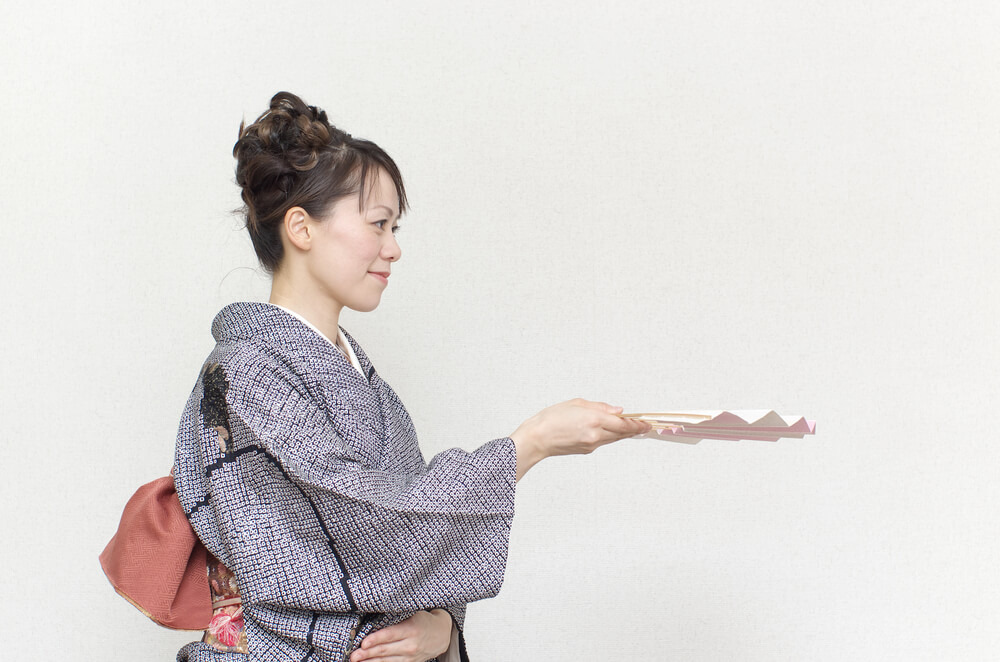 Basically, People dance to the music in Japanese traditional clothes. Sometimes, performers use some props like sensu (Japanese hand fan).
Nihon-buyou uses slow tempo music, but it also has powerful ones that performers stamp the floor or jump.
The theme of dance is famous people's work, historical incident, Japanese nature, and love story.
Most of dance form is nihon-buyou original, but some is originated from other Japanese traditional performing arts like kabuki, noh (actors with mask dancing and singing), kyogen (short forces played during noh) and ningyou-joruri (doll performance).
About Modern Nihon-buyou
Now, many people all over Japan are learning nihon-buyou. Because everybody such as small kids and old people can enjoy taking a lesson.
There are over 100 schools of nihon-buyou. Each school has different dance form.
For example, one school is originated from famous kabuki actor. Another uses not only classical but also modern music.
Nihon-buyou is popular abroad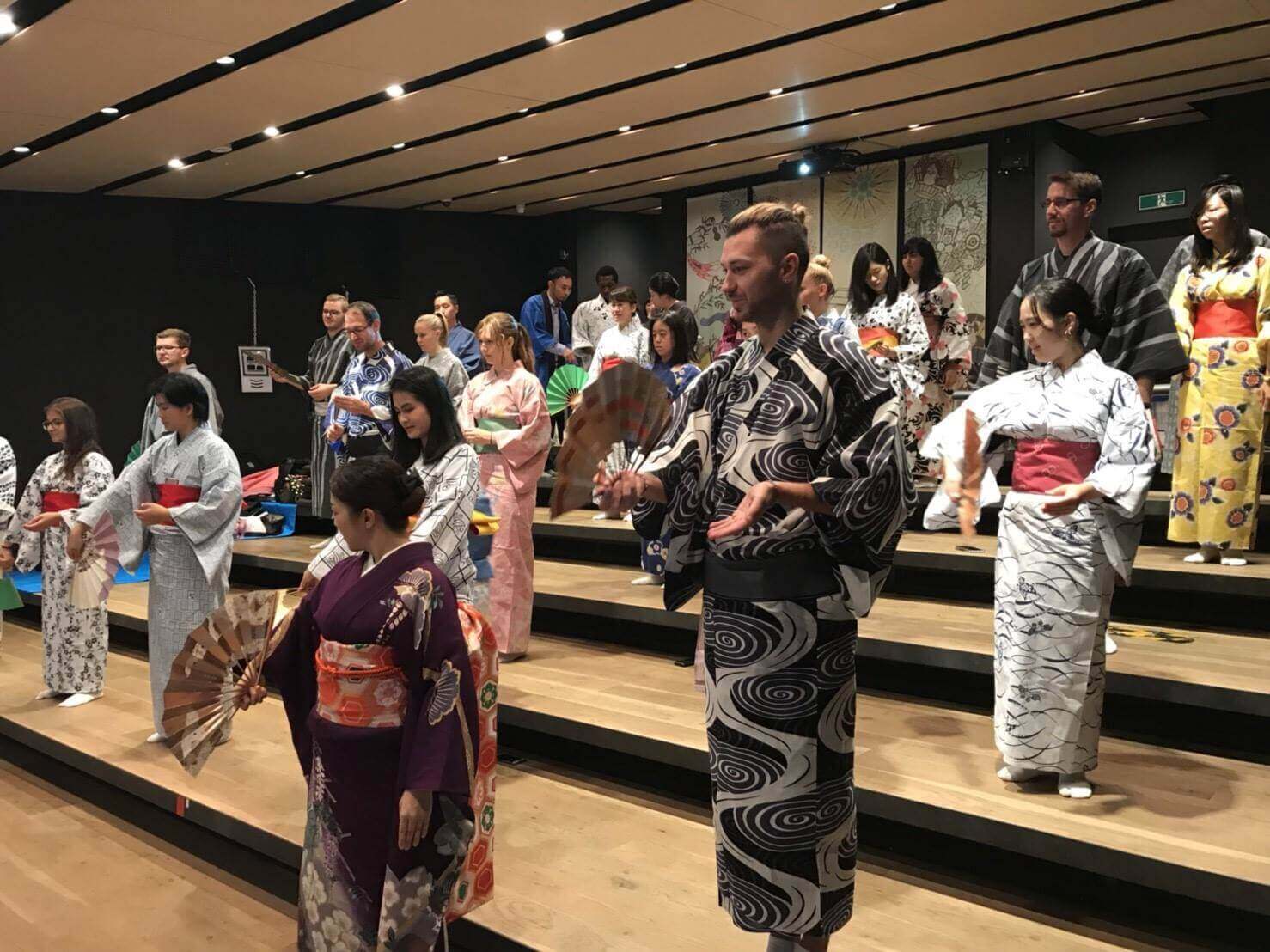 Kabuki is famous traditional art in foreign countries, but it is hard to perform by oneself.
Nihon-buyou is regarded as a relative of kabuki, but this can performed by oneself and without large-scale equipments unlike kabuki.
So, it is easy to start a lesson for foreigners who are interested in Japanese performing arts.
Nihon-buyou schools
Sho Shinnosuke Nihon-buyou School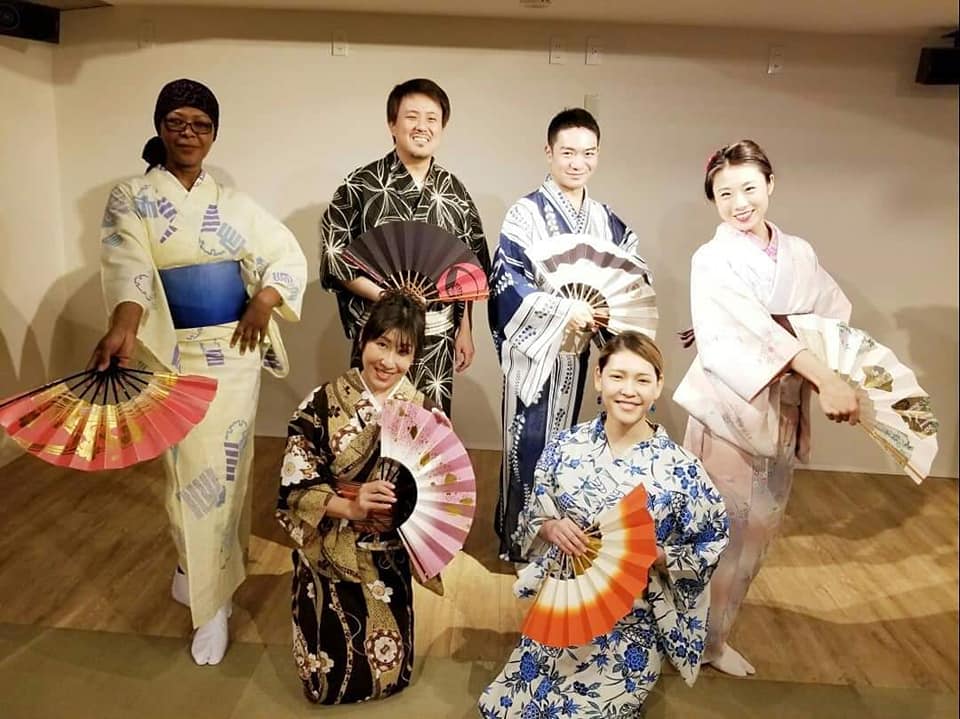 "I am Sho Shinnosuke, Nihon-buyou dancer.
As foreign tourists are increasing, Japanese culture and traditional art has been drew attention than before.
So, you would ask about Japan more and more in the future.
If you know a little about them, you will have a good time with foreigners.
Nihon-buyou will help you. Please feel free to contact me. Thanks."
Business hour
: 18:00-21:00 (Weekday) 10:00-12:00, 18:00-21:00(Weekend)
Address
: 5 minutes walk from Meguro Station (I'll let you know after contact me)
Holiday
: Irregular holidays
Website
:
Official Website(Facebook)
Matsumoto Yukimari Nihon-buyou School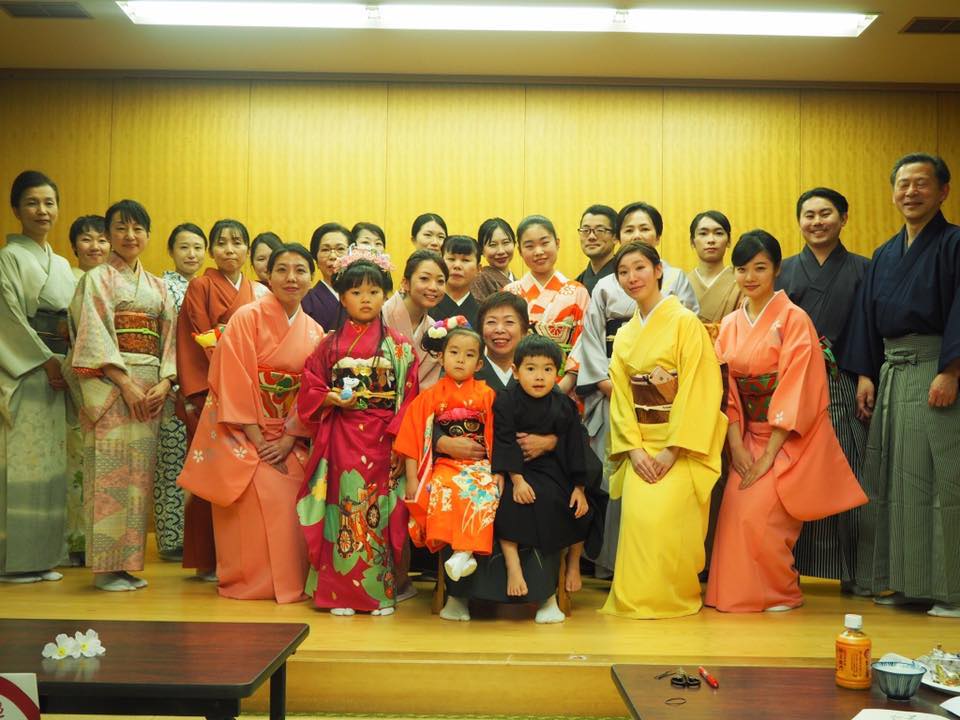 "Matsumoto Yukimari Nihon-buyou school has been opened at Kyogoku of Tokyo for over 20 years.
If you are a beginner or want to give a lesson to your child, don't hesitate to contact me.
Our well-experienced teachers who used to be a school and language teacher offer you easy lessons."
Business hour
: 10:00-19:00
Address
: Shu building 5F, 1-22-5, Midori, Sumida-ku, Tokyo
Holiday
: Nothing
Website
:
Official Website
We can take online lessons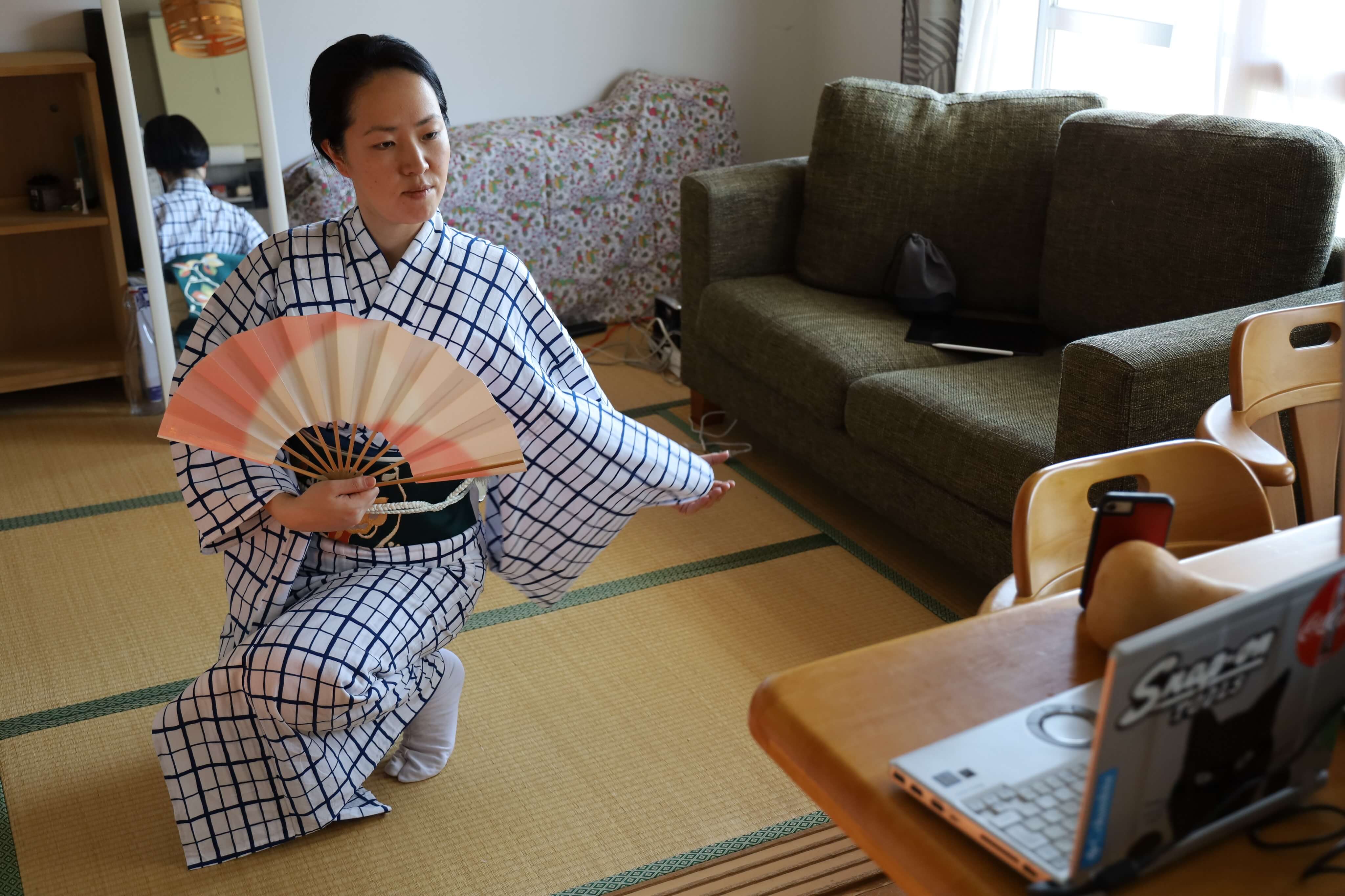 Recently, some schools have introduced online lessons. So, let's look for a school which offers a lesson to foreigners.
Summary
Nihon-buyou is originated from Japanese famous traditional art, kabuki.
So, all Japanese, especially Japanese women, like it.
Thanks to the development of IT technology, we can learn it even overseas.
Please look out about nihon-buyou if you want to know about it more.