In recent years,There are so many classes in Japan where you can experience the Japanese culture.
One of them is the tea ceremony classes where you can learn traditional hospitality and wabi-sabi are becoming increasingly popular.
Experiencing a tea ceremony is a great way to relieve the stress of travel and it will help to heal your mind.
We will introduce the history and characteristics of the tea ceremony as well as some recommended classes in Japan.
What is the traditional culture Tea Ceremony?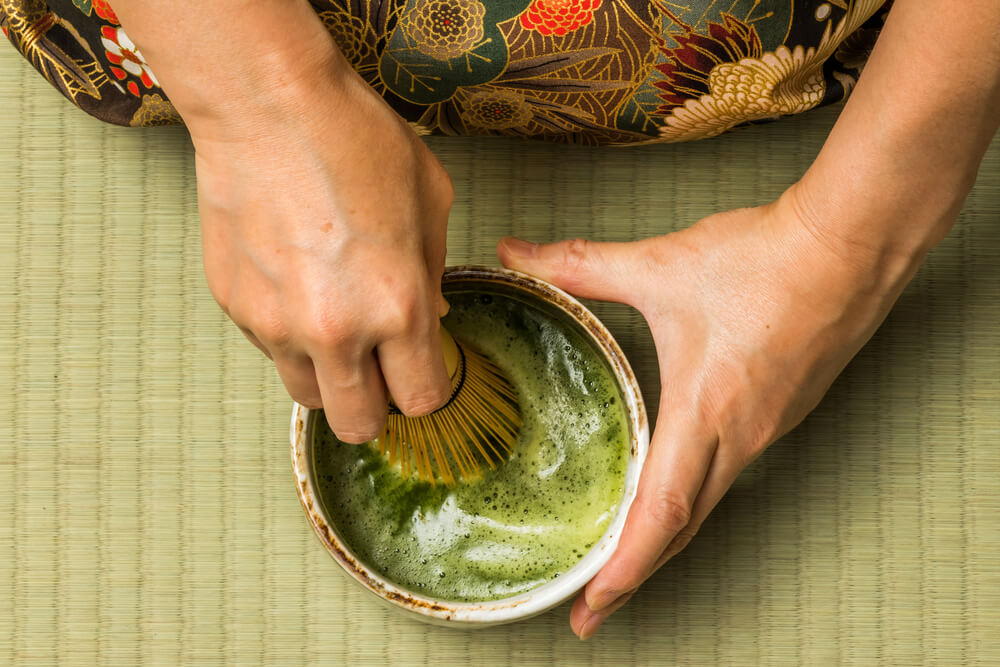 "Tea ceremony" is a traditional Japanese culture where you can enjoy the hospitality of the owner in a room called a tea room and enjoy the four seasons.
The host provides tea to the guest and the guest receives tea while receiving the "hospitality" of the host.
"Tea ceremony" has a rule called "Saho" and there are rules of how to make tea,how to drink, how to sit, how to stand and how to walk.
There are rules called "Saho" in "tea ceremony" and It may seem difficult, but the manners are important that exists to entertain guests and serve a good tea
The whole process is not about drinking tea but preparation of a bowl of tea from one's heart.
So the feature of "Tea Ceremony" is to provide tea to guest and to cherish the heart exchange between the owner and the guest.
Therefore, guests are particular about tearooms, gardens, tea utensils, served meals and the aesthetics of the Frontier Manor.
In addition,enjoying Japanese sweets while drinking tea, it has a calming effect on calms the spirit.
The spirit of the tea ceremony to entertain guests has been passed down to the spirit of hospitality and wabi-sabi of modern Japanese people.
About the history of Tea Ceremony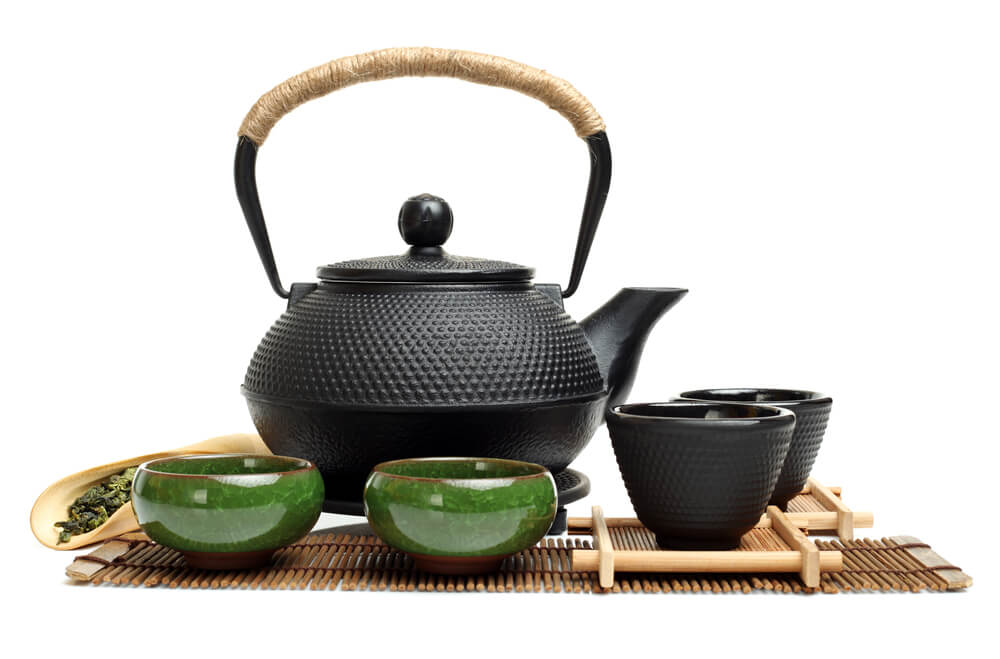 The history of the tea ceremony goes back to the Kamakura period (1185-1333).
When Eisai traveled to China he returned to Japan and mixed tea to Zen Buddhism.
During the Muromachi period (1392-1491) Chinese cuisine was introduced from China.
And tea ceremony using tea utensils spread throughout the country.
Zeiou Takeno has inherited the spirit of respecting the spiritual interaction between the host and guest.
During the Azuchi-Momoyama period (1573-1603), Sen no Rikyu completed the world of philosophy and beauty, "Wabicha".
"Wabicha" founded by Sen no Rikyu is the cornerstone of today's "chanoyu" and has been inherited.
What do you do in the Tea Ceremony experience?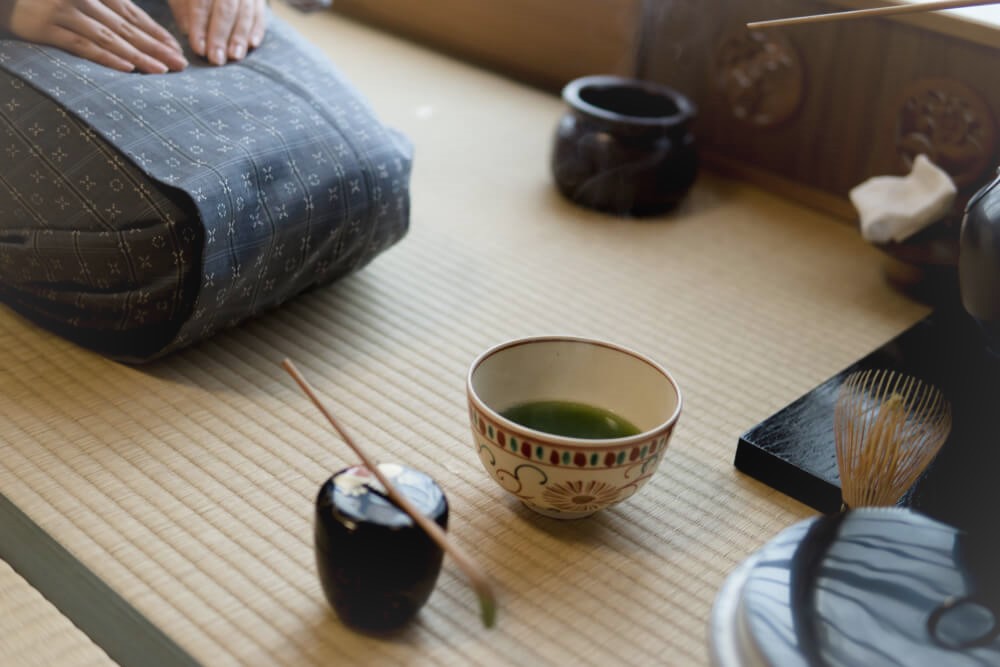 Because of the intricate manners and etiquette of the tea ceremony, some Japanese people may think it is difficult or intimidating.
In recent years, the number of classrooms that even beginners can easily learn has increased and you can feel free to participate in a tea party.
Generally, in the tea ceremony classroom, you can learn how to make tea using special tea utensils and experience a sequence of flow.
For the tea utensils, we use "teacups" and "chasen," which make matcha and "teacups," which scoop matcha.
Depending on the classroom, you can get a full-scale certificate, so please choose according to your purpose.
In recent years, casual lessons have been increasing for foreigners visiting Japan to feel the world of tea ceremony.
It features a modern arrangement while maintaining the tradition and style of the tea ceremony.
The tea ceremony lesson at a table is popular among foreigners who are not used to sit on a tatami floor so their legs would not get cramped.
Characteristics of the School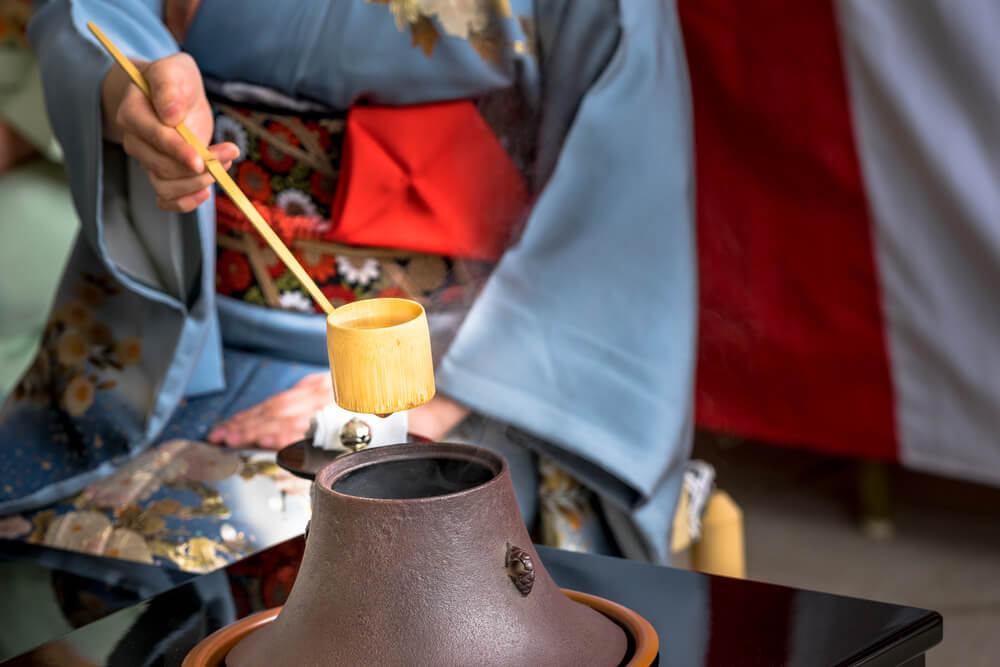 By inheriting a culture and style that is different from school, it exists in every scene, such as tea ceremony, calligraphy, ikebana and martial arts.
The tea ceremony was originally one style that originated from Sen no Rikyu.
But since the fourth generation it has spreaded and there are many styles in the current tea ceremony.
There are about 500 types of tea ceremony tradition.
"Omotesenke," "Urasenke," and "Mushakoji Senke," descendants of Sen no Rikyu are three representative schools called "Sansenke".
Even in the same way, the manners and tools used in the tea ceremony are slightly different.
Urasenke
Sen no Rikyu's grandson Sen no Sotan had four sons and his fourth son, Sen sousa took over.
Urasenke is a school that started from Sen no Sotan School.
It is said that the urasenke began when they built a hermitage at the back of Sen no Sotan's house.
The Urasenke has more than 2,800 classrooms nationwide and spreads to over 37 countries in overseas.
Urasenke is the largest of the 3.5 million people who learn tea ceremony, accounting for more than half.
It's said to be an open school compared to the Omotesenke and Mushakoji Senke.
Therefore, you can find culture school in a wide range of fields such as classes, club activities, etc.
Urasenke has a unique way of working and the how to thank and the color of the fabric are different from other schools.
Omotesenke
Omotesenke is a school founded by Koushin Sousa, the third son of the Sen no Sotan.
The origin of "Omotesenke" and "Urasenke" was the same, but "Omotesenke" is said to be more conservative.
Omotesenke is a simple school that is not flashy and you can feel the traditional wabi-sabi heart.
Mushakoji Senke
"Mushakoji Senke" is a school established by the second son and it's smaller than the Omotesenke and Urasenke.
"Mushakoji Senke" comes from the fact that there was a street called "Mushakoji" which is far from the Omotesenke and Urasenke.
"Mushakoji Senke" is known as a conservative like Omotesenke.
It emphasizes the wasabi of the tea ceremony that started from Sen no Rikyu and features.
Tea Ceremony is a hot topic overseas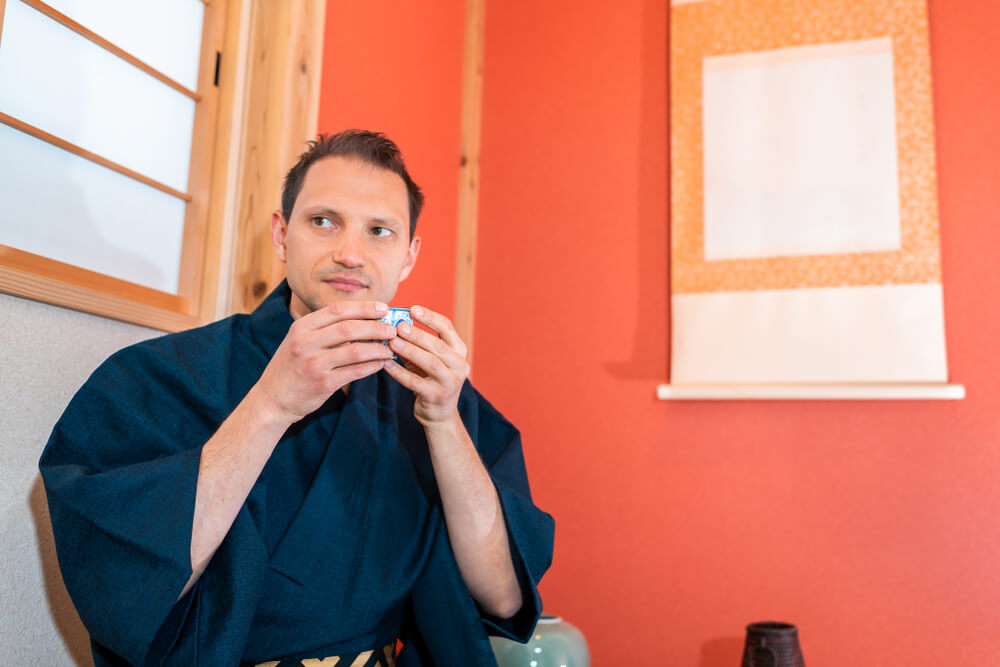 Tea ceremony recommended for foreigners who want to experience but are worrisome about sitting on the floor for a long time.
Reirei is a ceremony to entertain foreigners who have trouble sitting on their knees.
This is a form of sitting on a chair designed by the Urasenke.
Since it is not a sitting on a floor position and a chair is used it does not hurt the elderly or the knees and it is easy to practice.
Ceremony and tea ceremony are popular overseas even in private rooms without Japanese-style rooms.
Classroom where you can learn Tea Ceremony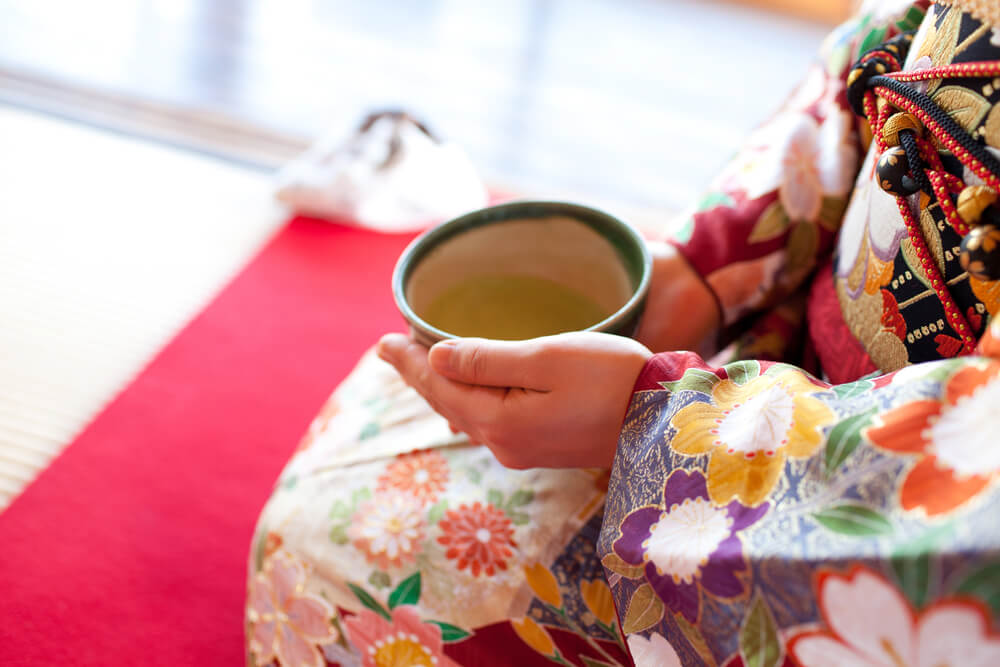 There are a wide range of tea ceremony classes available, for beginners to full-fledged classes where you can earn a diploma.
Consider the style of training, atmosphere, and ease of access to the school and choose the one that suits you.
Urasenke Wood Tea Ceremony Class
This is a tea ceremony classroom in Shinjuku founded by honorary late Master of Urasenke Mune Tomita in 1976.
You can enjoy the atmosphere of the tea ceremony by holding a "tea ceremony free trial lesson" for beginners.
And also you can enjoy delicious tea and experience traditional Japanese culture such as beautiful works and standing figures.
The "free time course" is popular because it happens three times a month.
Hagiyama Chanoyu Salon Urasenke Tea Ceremony Class
They offer a wide range of lessons from beginners to serious students and classes for children.
There is One-on-one private instruction every hour for polite manners and tea parties.
There are also tea parties (year-end and New Year holidays,hearths and festive tea parties).
It's great that the price arrange is around 5,000 to 10,000 yen per month at a reasonable price.
Tea ceremony classroom
A classroom where you can learn about tea ceremony, ikebana and dressing in Shinjuku-ku, Tokyo.
With a 25-year history, you can freely learn about tea ceremony, ikebana and kimono.
The lesson fee is JPY 3,000 (including sweets, flowers and kimono rental fee) it is popular with foreigners visiting Japan.
Chanoyu Training Center Setsugokai

Many tea ceremony classes in Tokyo are located in buildings and condominiums.
"Setsugokai" is a quiet and quiet house in Shinjuku Ward,Tokyo.
The appearance is suitable for enjoying a tea ceremony and the charm of the four seasons of Japan and the gorgeous gates and stone pavements are attractive.
They hold difficult tea parties on a regular basis and hold seasonal events.
You can learn the basics of the Omotesenke such as the basic points and lessons learned from the work.
Kaminari Issa
This is a tea ceremony lesson where you can easily experience Matcha once in Asakusa, Tokyo.
Let's enjoy delicious matcha and matcha desserts with the concept that "quality matcha is not bitter".
The tea ceremony experience where you learn how to practice so you can enjoy it like tea time.
Summary
You can enjoy tea while feeling the seasonal feeling of ikebana and the hanging of the tea room.
You can immerse yourself in a rich and loving heart,enjoy and spend a relaxing time.
Why don't you take this opportunity and try to enjoy the tea ceremony ?