Tokyo Kart(Mario Kart) is an activity of driving a go-kart on public roads in Japan.
Tokyo Kart(Mario Kart) is a rental tour provider company with a "Safety and Comfort "as their main goal and policy.
They provide professional guides speaking in multiple languages and guide you throughout the tour.
Go-kart with the Design of Nintendo's popular game "Mario Kart" looks unique and is very popular with domestic and foreign tourists.
So why don't you try and go around Tokyo sightseeing spots while cutting through the wind on a Tokyo Kart(Mario Kart)?
Come and enjoy a fun ride while having your holiday in Japan!
What is Tokyo Kart(Mario Kart)?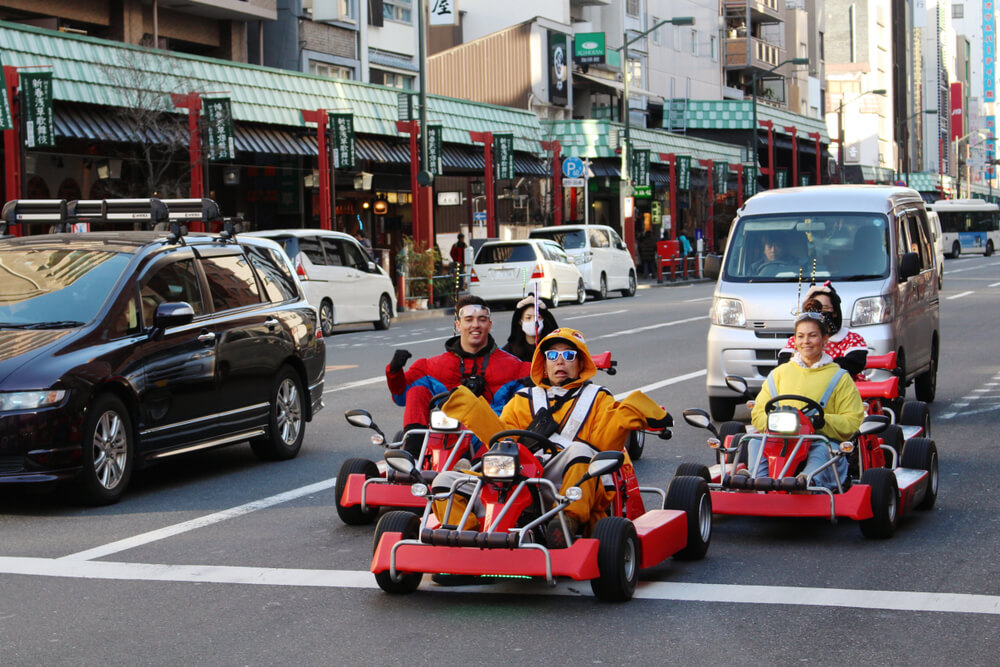 "Tokyo Kart(Mario Kart) is an exciting and fun sightseeing activity that travels throughout Tokyo on a go-kart, a micro car running on public roads.
You can enjoy a great sightseeing of magical Tokyo while feeling the vibration of the engine with a go-kart.
If you get on "Tokyo Kart(Mario Kart) wearing popular character costume it will also attract attention on Social Media.
What kind of tour Tokyo Kart(Mario Kart) is ?
Tokyo Kart(Mario Kart) is operated for tourists domestic or international visiting Japan.
Foreign nationals must provide their passports and a regular driver license and their international permit to complete their registration process.
So you will be able to rent and join and drive a Tokyo Kart(Mario Kart) for Tokyo sightseeing tour.
Tokyo Kart(Mario Kart) is a one-seater public road cart but multiple carts can also participate as a group and drive around together.
Please check out the rental cosplay options for riding with your favorite character costumes.
Their professional guide staff will lead you so you can enjoy driving a street cart even on an unfamiliar roads without having a risk of being lost.
The size of the Tokyo Kart(Mario Kart) is small with the top speed of 85 km an hour and the engine is the output of a motorcycle.
Under the Road Traffic Act, Tokyo karts are treated like ordinary cars and are not mopeds.
Therefore,Tokyo karts must follow the same rules and regulations as ordinary cars.
How much does Tokyo Kart(Mario Kart)cost?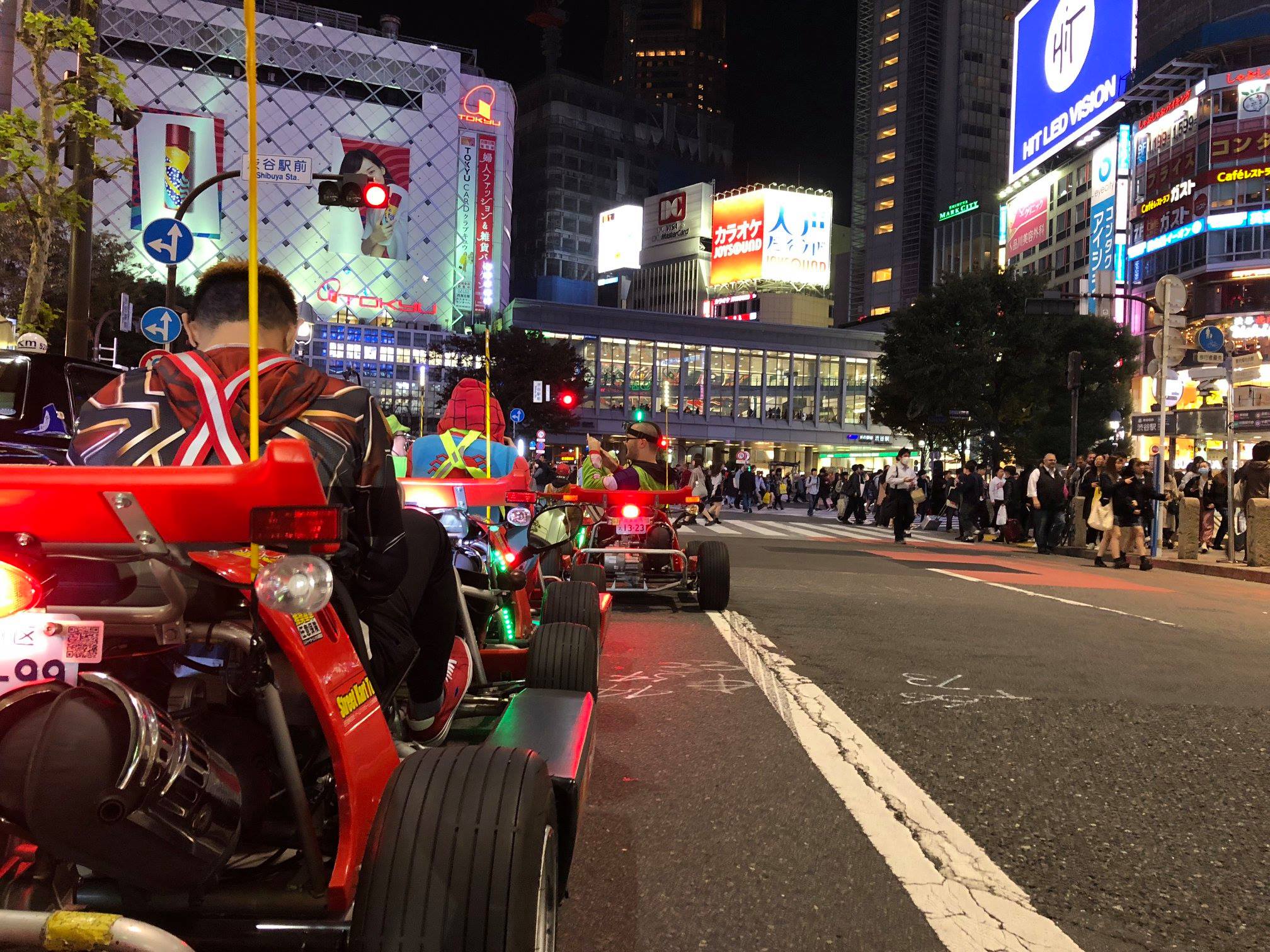 The rental fee of "Tokyo Kart(Mario Kart)"is as follows.
Japanese yen : 12,000 yen
Time required : 2 hours
All courses include the following fees:
Cart and costume rental
Fuel
Operation guide
Insurance
Consumption tax
Photo costs
Tokyo Kart(Mario Kart)courses and price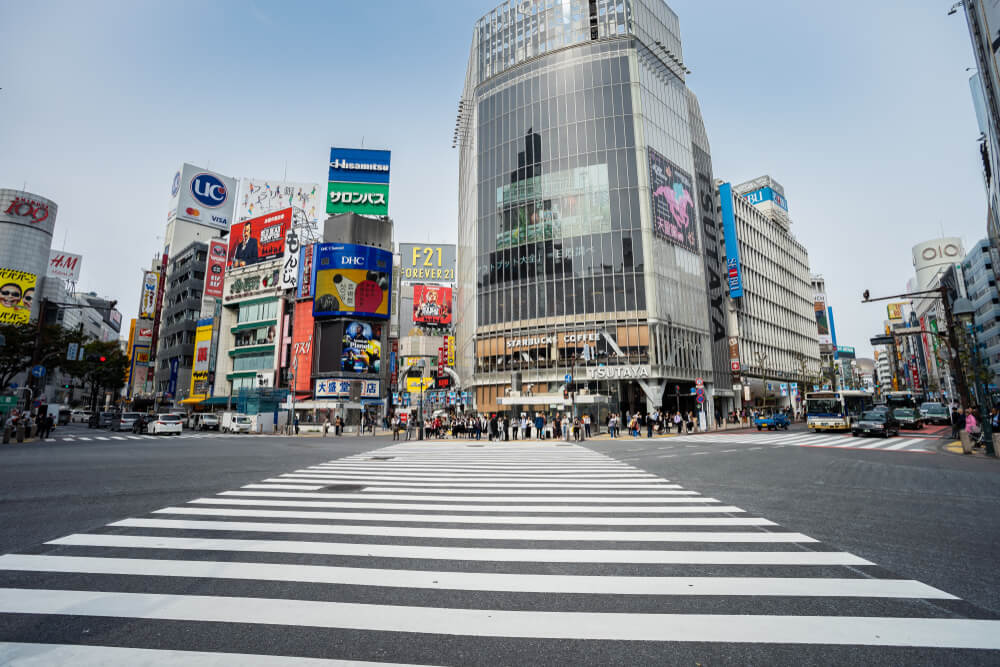 Course introduction
Highlights of famous spots in Tokyo.
Asakusa, Sky Tree
Tokyo Tower
Rainbow Bridge
Ginza
Imperial Palace
Akihabara
Ueno Park,etc.
The First Course of Tokyo kart(Mario Kart)Akihabara branch.
① Tokyo tour "A1-M course"
List price 9,000 yen per person
(1)Tokyo Station
↓
(2)Ginza
↓
(3)Ueno
↓
(4)Asakusa
↓
(5)Tokyo Sky Tree
↓
(6)Return to Akihabara first shop
② Tokyo tour "A1-L course"
List price 12,000 yen per person
(1)Tokyo Tower
↓
(2)Rainbow Bridge
↓
(3)Ginza
↓
(4)Return to Akihabara first shop
③ Tokyo tour "AB-L course"
List price 15,000 yen per person
(1)Akihabara first shop
↓
(2)Tokyo Tower
↓
(3)Boat cruise in Tokyo Bay
↓
(4)Rainbow Bridge
↓
(5)Ginza
↓
(6)Akihabara first shop
You must have one of these types valid drivers licence and permits shown below :
1- A valid Japanese driver's licence (for Japan residents issued by the public safety commision )
2- A foreign drivers licence along with an International Driving Permit.
The International Permit often incorrectly referred to an International Licence is the translation of your domestic drivers licence in different languages.
3- SOFA drivers licence for U.S forces stationed in Japan
How to use a Tokyo Kart(Mario Kart)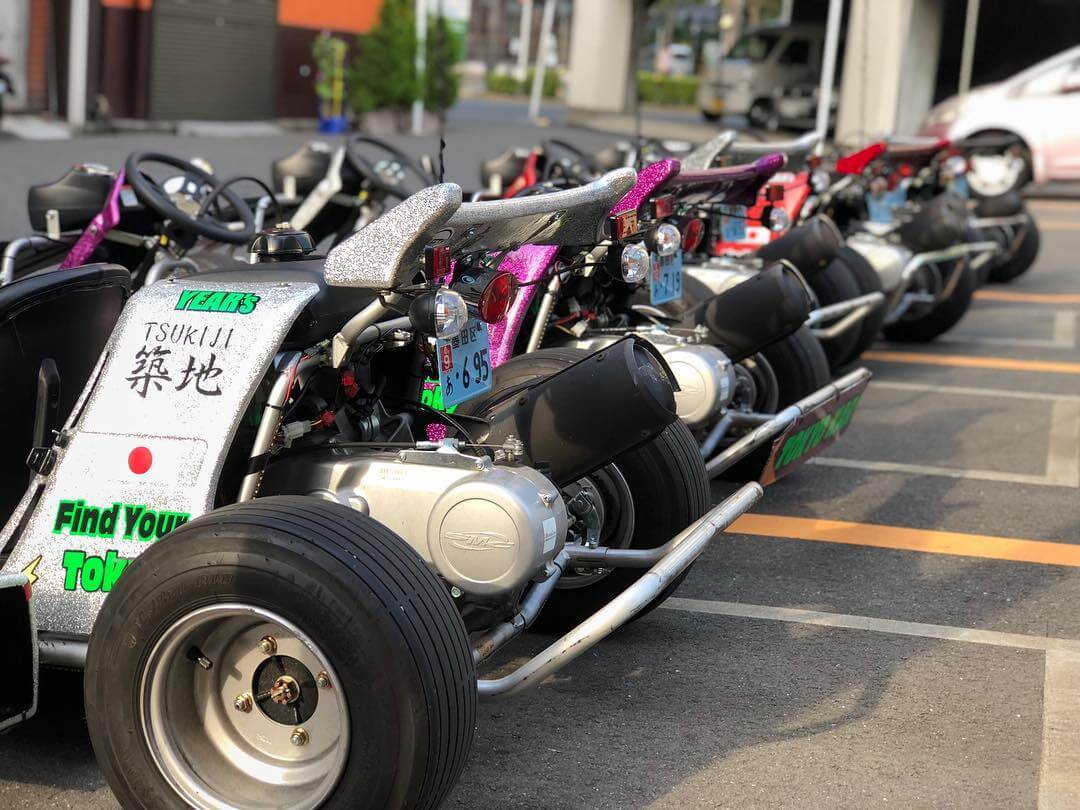 "Tokyo Kart(Mario Kart)is a popular tour that makes Tokyo sightseeing much more enjoyable but there are also other important points to know.
While driving a cart on public road it is important to follow Japanese traffic rules and safety first.
It's also important to acknowledge that carts are very difficult for the ordinary car drivers to see on public roads especially for low profile SUVs and large vehicles.
On the day of the tour, the guides will explain you about Japanese traffic rules in English Chinese or other languages.
How to reserve Tokyo kart(Mario Kart)and its process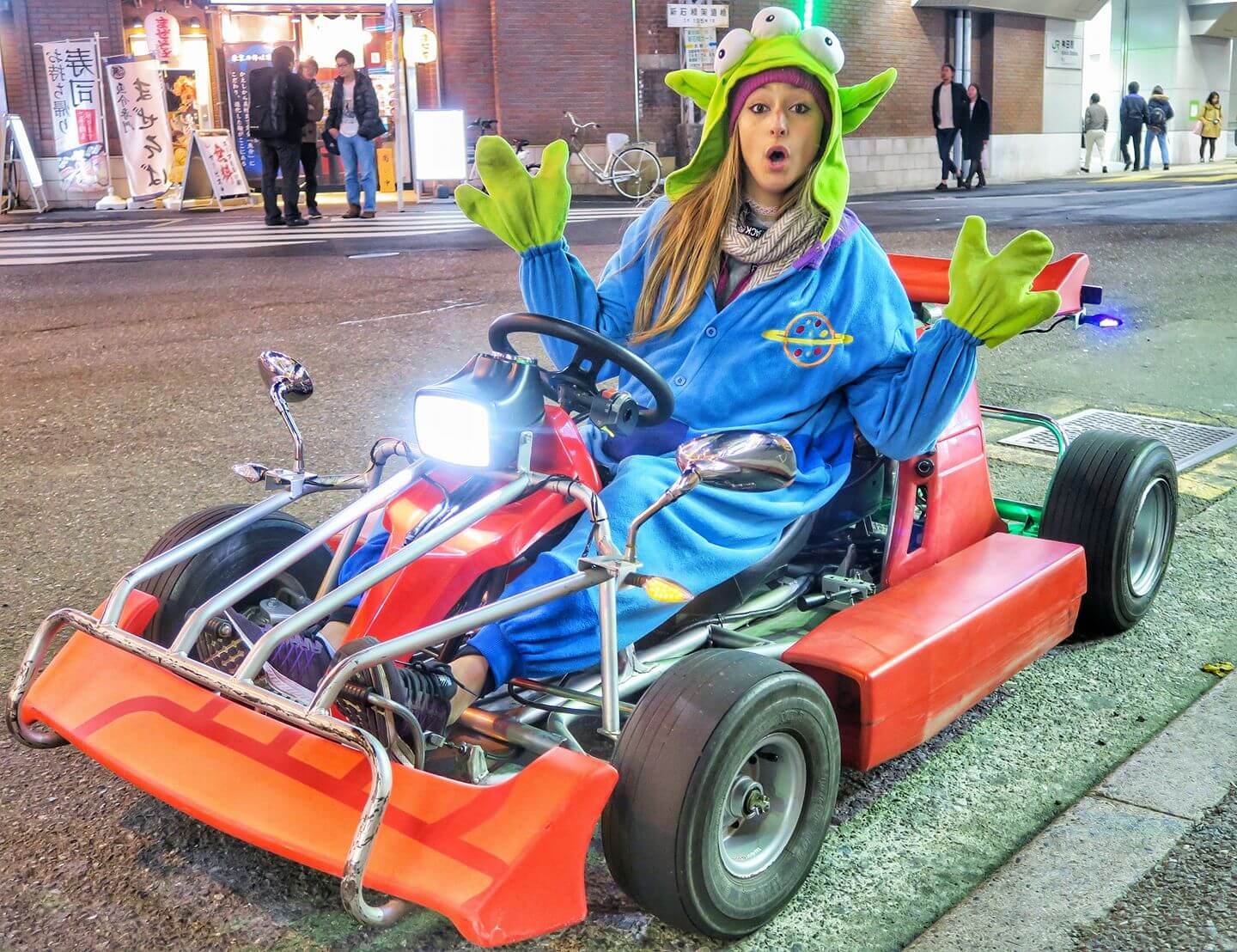 "Tokyo kart(Mario Kart)" reservations can be made by phone, SNS account, Facebook, LINE or email.
How to make a reservations
(1)Confirm vehicle availability
↓
(2)Agree to the terms and conditions
↓
(3)Prepare a valid drivers license in Japan
↓
(4)Check the email and message of the reservation ticket
Participants must be at least 18 years of age and must have an regular car first-class license (AT limited) or international license.
Driving license valid in Japan
Japanese drivers license ( For residents of japan issued by the Public Safety Commission)
JU.S.A. Forces Private Vehicle Operation License
JPassport and a valid foreign drivers license
JInternational driver's permit
Activity flow
(1)Visit store and receive explanation
↓
(2)Change clothes
↓
(3)Tour departure!
↓
(4)Arriva
↓
(5)Change clothes
↓
(6)Closed
The reception 10 minutes before the reserved tour.
Please inform the receptionist of your name and booking time and present your passport,valid foreign driver's license, International permit and pay the tour fee.
After wearing the wristband, place your luggage in the locker assigned to you.
Please don't forget have your driver's license and international permit and carry with you while driving.
Listen carefully the instructions on how to drive your cart and safety precautions from your guide.
When you are ready to change into your favorite cosplay costume,you're finally ready for your tour.
The cosplay costume is made up of popular anime characters so it is colorful and will be noticed by the public.
After gliding through Tokyo on a street cart you will enjoy taking pictures or videos with a cosplay figure.
It will definitely be an unforgettable memory of your sightseeing in Tokyo.
"Tokyo Kart(Mario Kart)"cancellation policy
If you cancel Tokyo kart(Mario Kart)reservation 6 day prior to the reservation date, the penalty is 100 percent charge with No refund.
Cancellations immediately after booking will result in a 10% penalty.
If it is a rainy day please contact the store you booked your tour for more details.
Notes on the tour day
As a precautionary note, on the day of the tour do not wear clothing that will interfere with driving.
For example, high heels, sandals, mules, long skirts, mini skirts are not acceptable.
We recommend that you participate in easy-to-drive pants and sneakers.
On the day of the tour to drive a street cart on public roads you need a Japanese drivers license or your foreign driver licence issued in your country along with an international permit.
Please note that If you forget your passport, your valid driver's license and your international permit you will not be able to drive and participate in the tour.
So please make sure to have all your documents with you and ready.
Summary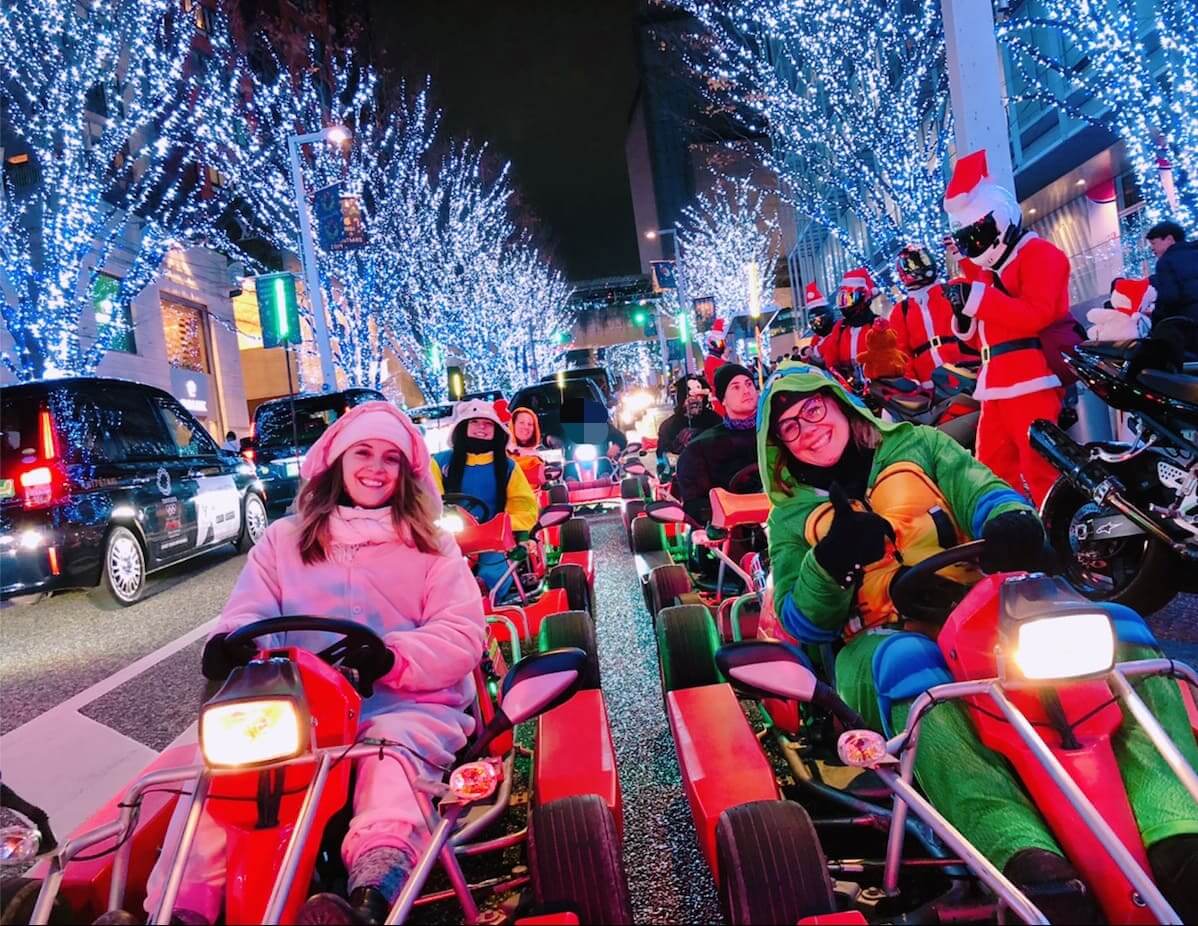 "Tokyo Kart(Mario Kart)" Is an activity for sightseeing in Tokyo on a go-kart vehicle designed to run on public roads in Japan.
Luxurious go-kart is like jumping out of the computer game seems to be a topic on Facebook and Twitter.
If you are planning a sightseeing in Tokyo, how would you like try and enjoy an exciting Tokyo kart(Mario Kart)ride of an unforgettable memory ?
▶【Top 5】Tokyo Sightseeing Spots and the Tips for walking around the city