Japanese customs and habits that are natural and traditional but still shocking and may confuse others.
They have unique customs and historically accepted but still shocking even to other asian neighboring countries.
Let's take a look at all the Japanese customs that are weird or shocking to foreigners.
What are the shocking things?
Let's see Japanese food, work customs and unusual situations.
About food
In Japan, where courtesy is important so students learn the attitude and manners of eating at home and at school.
However, the manners may be shunned from the world perspective.
Slurpin Noodles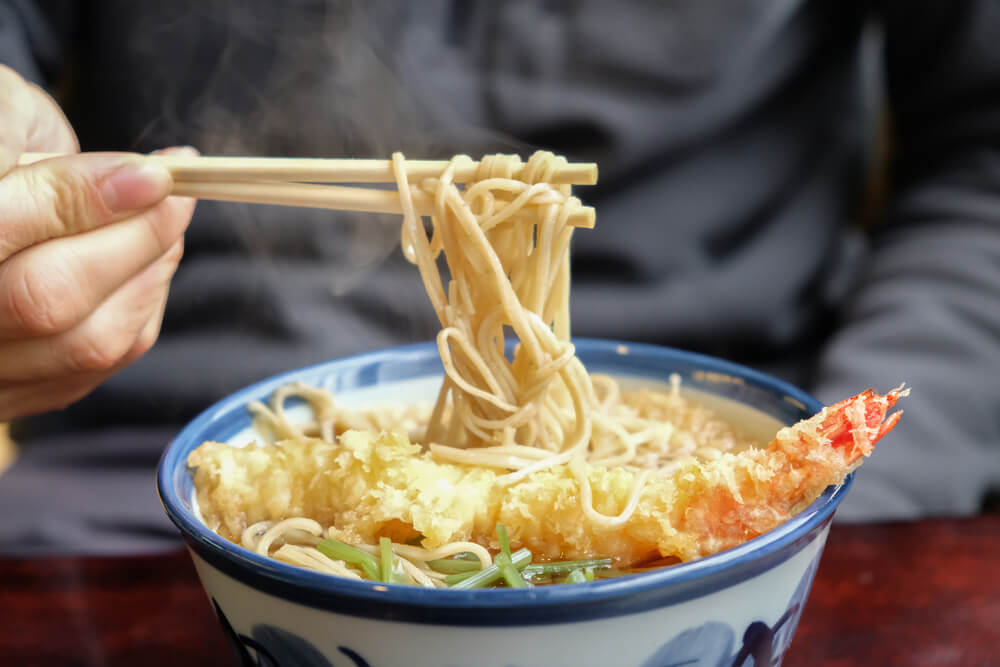 In Japan,it is common to eat noodles such as soba udon and ramen while making a slurping sound.
During the Edo Period this became a custom while eating sobs with a slurping .
When you eat it that way you can feel the taste and smell which makes you enjoy it more.
However, making such sound while eating noodles can be considered as rude and impolite in different countries.
By the way, even in China, the birthplace of ramen people don't eat ramen with a slurping sound.
But slurping noodles is actually considered to be a flattering action for the chef who prepared the food.
Izakaya provide Otoshi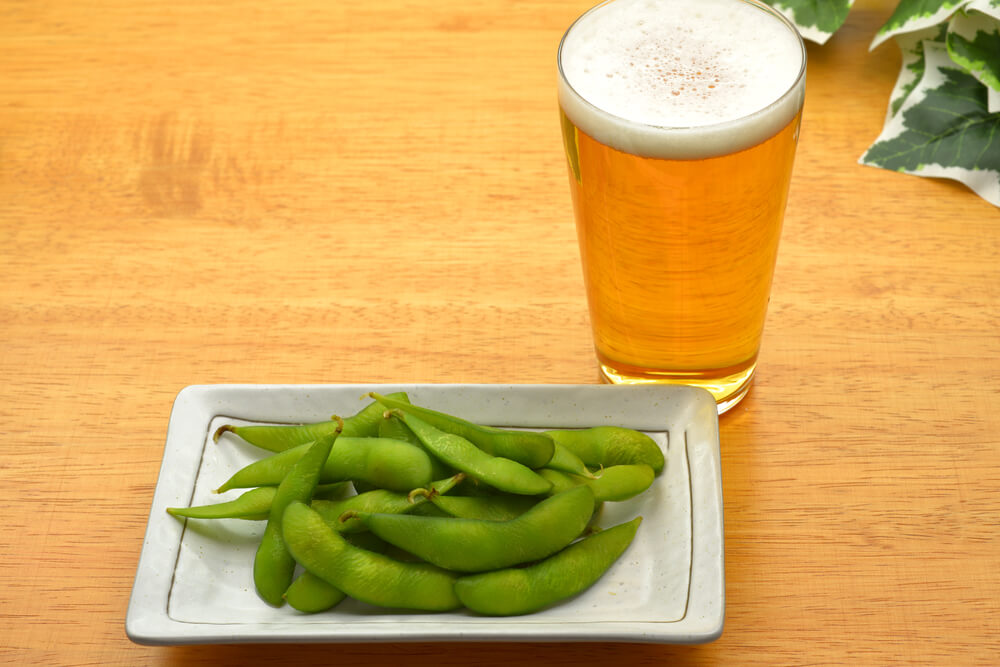 Japanese izakaya restaurants do not have a tipping system but there is a service charge that included in the bill.
Izakaya restaurant have that served "otoshi "first, but foreigners seem to surprised and say that they did not ask for it ".
Otoshi is available for each person and generally costs around 500 yen per person but can be as high as 1,000 yen.
If you don't need you can simply say "I don't want it but in some Izakaya restaurants it is a must.
Eating Raw food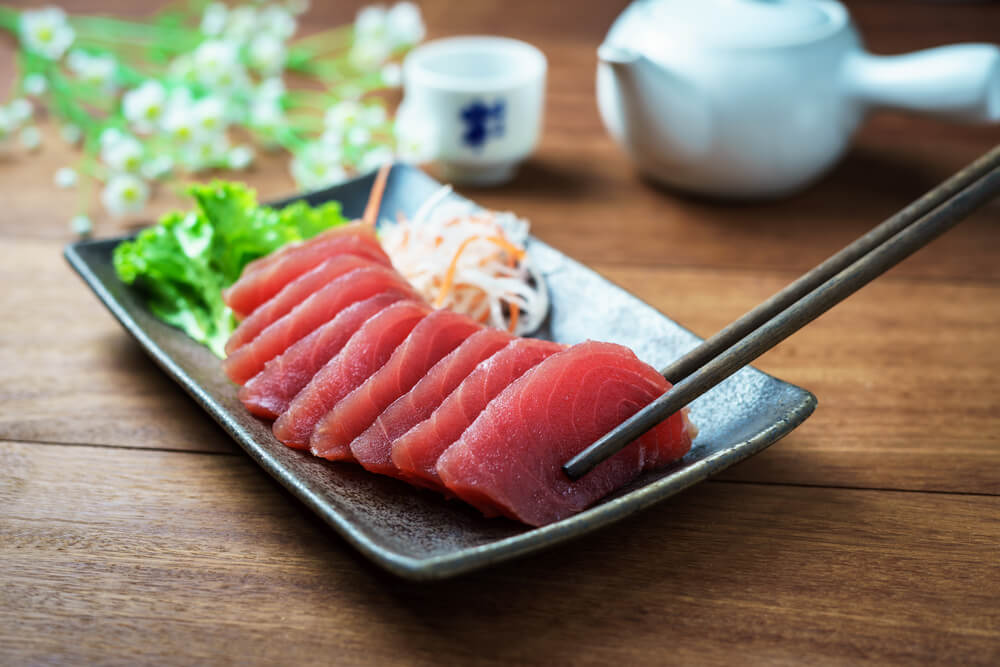 In Japan, it is customary to eat raw ingredients such as sashimi, sushi and raw eggs.
In Japan, the hygiene of the ingredients is thorough so there is no problem eating raw items.
However, many countries are common to cook the food and ingredients because they are not accustomed to eat raw foods
Mochi is taste like gum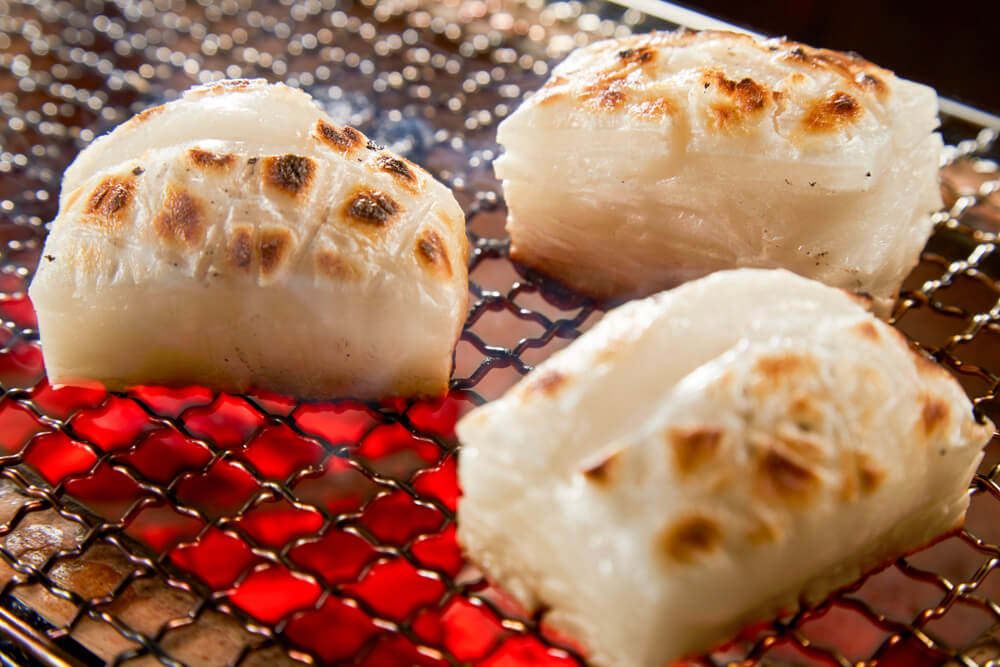 In Japan, Rice cakes are often roasted or boiled and made into Kushi-dango for snacks.
But it seems that many foreigners do not feel that mochi with such a chewy texture is not delicious.
In the New Year, there are always some fatal accidents that an older people who eats rice cakes having them clogged in their throat and die so people think that it is meaningless to eat and risk their lives.
Holding the bowl on their hands while eating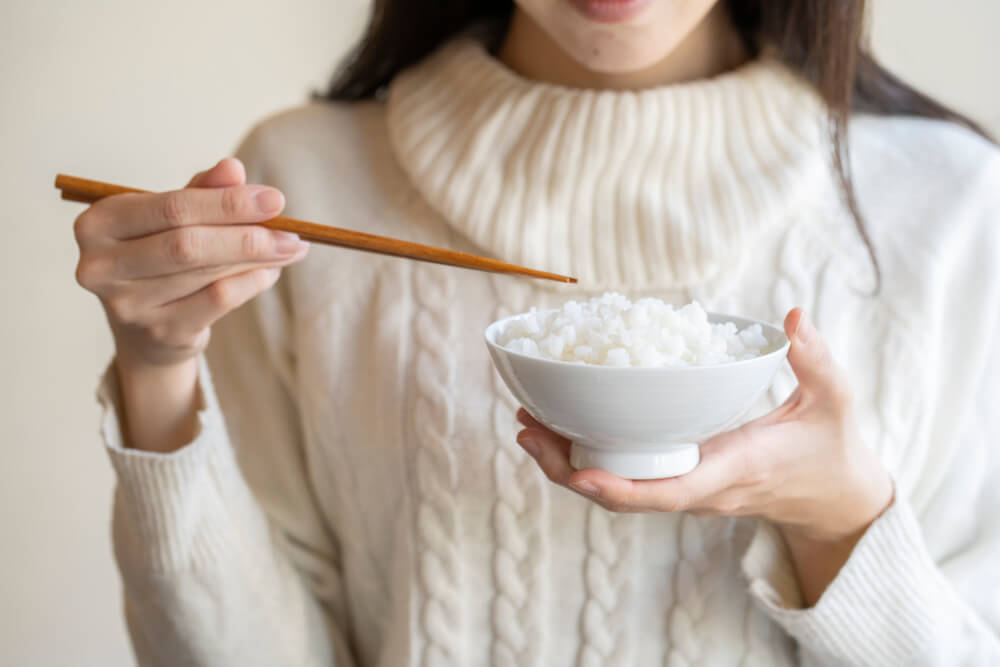 In Japanese cuisine, it is good manners to hold chopsticks with your right hand and hold a bowl on your left hand unless you are left handed than it goes the other way around .
Eating in a bowl over a table is bad manners because you must look down and your posture will be bad.
But in Korea, people use chopsticks,but having tableware is a bad manners.
Work customs
It is often said that Japanese people are diligent, what do you think?
Overworking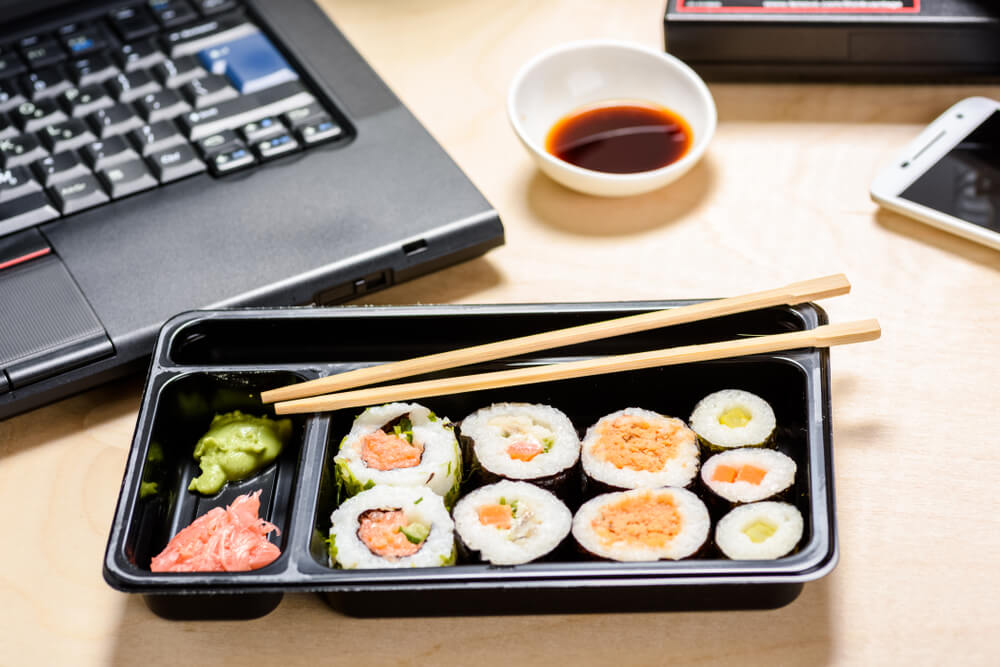 Japanese employees often work overtime,going to work even on holidays and long working hours.
They are working until late hours and leave work with the last train every day and the next day still get up early in the morning and go to work.
"Why do Japanese people work so long? and why do they spend less time with the family and relatives ?
A mixture of work and private life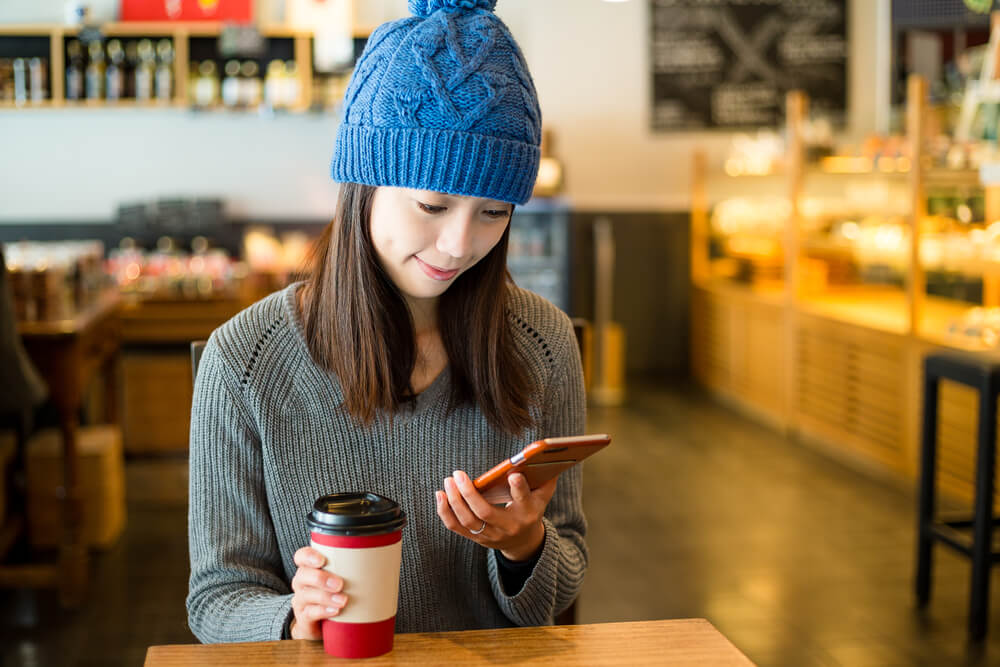 Japanese companies also have many events such as drinking parties,year-end parties, new year parties and farewell parties.
Drinking with your colleagues and business partners or going to travel with company employees which are some of the customs.
Japanese people got an affairs and romance with the same company employees at their workplace.
And most foreigners think that Japanese are mixing their work with their private lives which are not proper.
Recruitment interview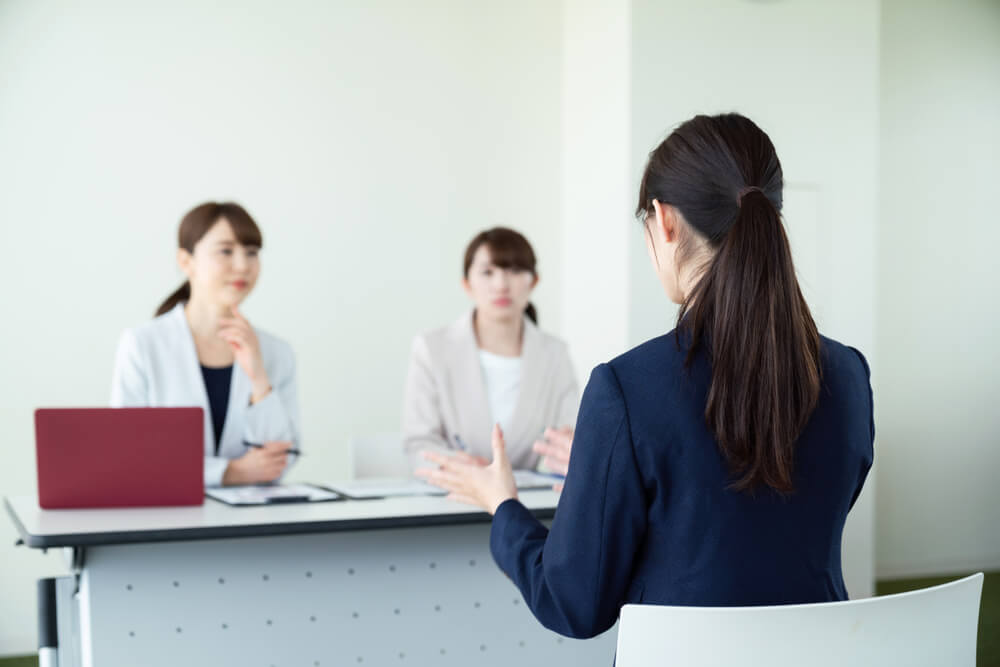 In Japan, it is taboo to discuss salaries and working conditions during a job interview.
However, salaries and working conditions are the most important points for foreign workers, so the salary negotiation is obvious.
Send off in front of elevator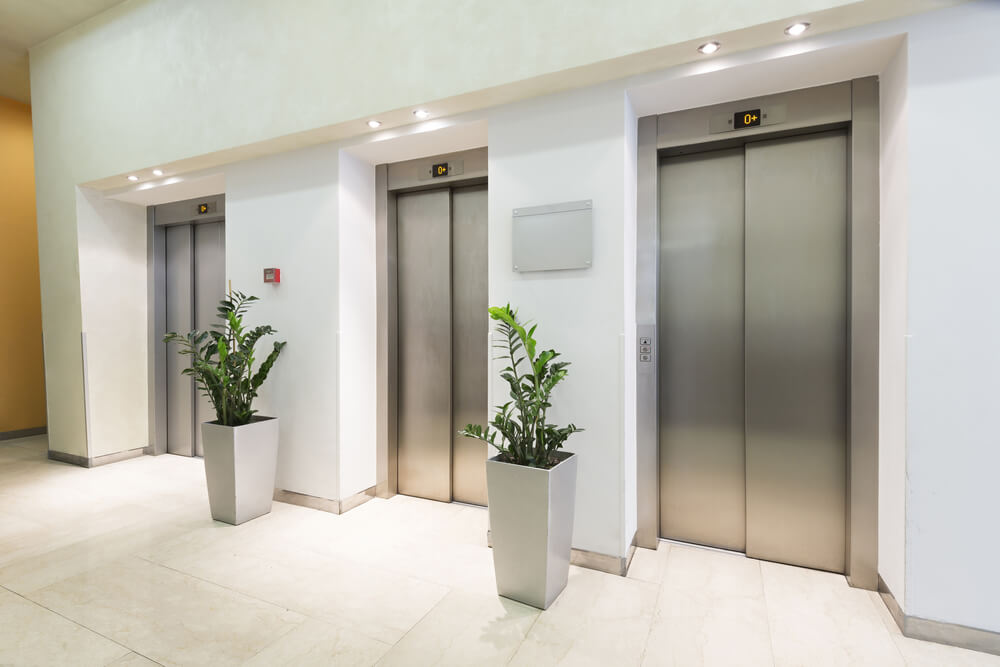 When Japanese company sends off a visitor,there is a custom of bowing deeply until the elevator closes.
It is common to wait and see until they are out of sight.
Some foreigners feels that it is polite but others feels that it is over reaction.
Still using Fax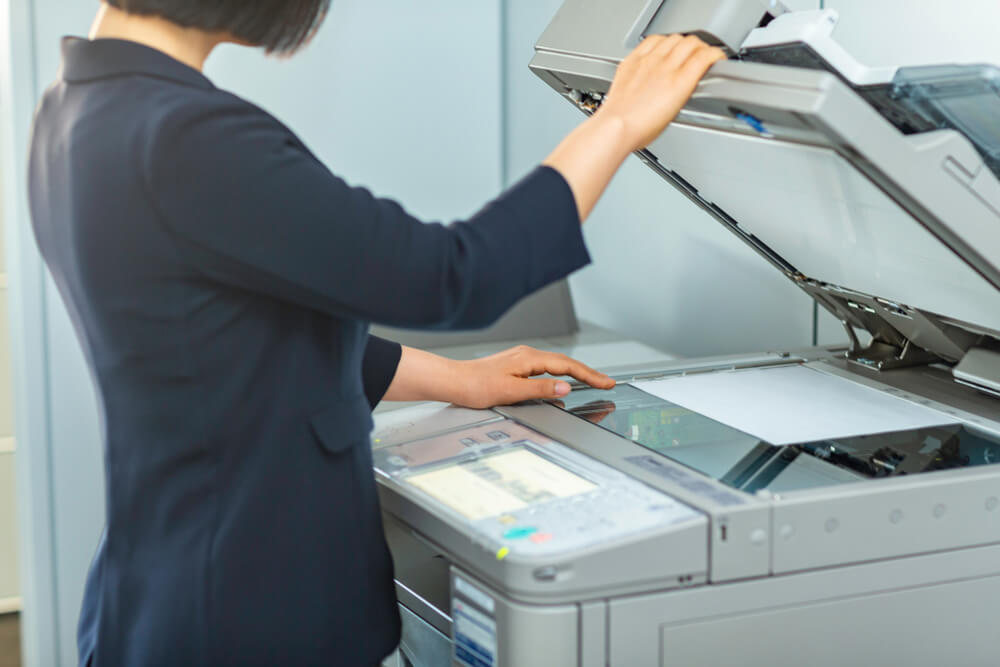 Many foreigners are surprised at the fact that faxes are still used in homes and businesses.
So many foreigner think that using a fax machine is outdated and useless.
Using a Seals / Inkan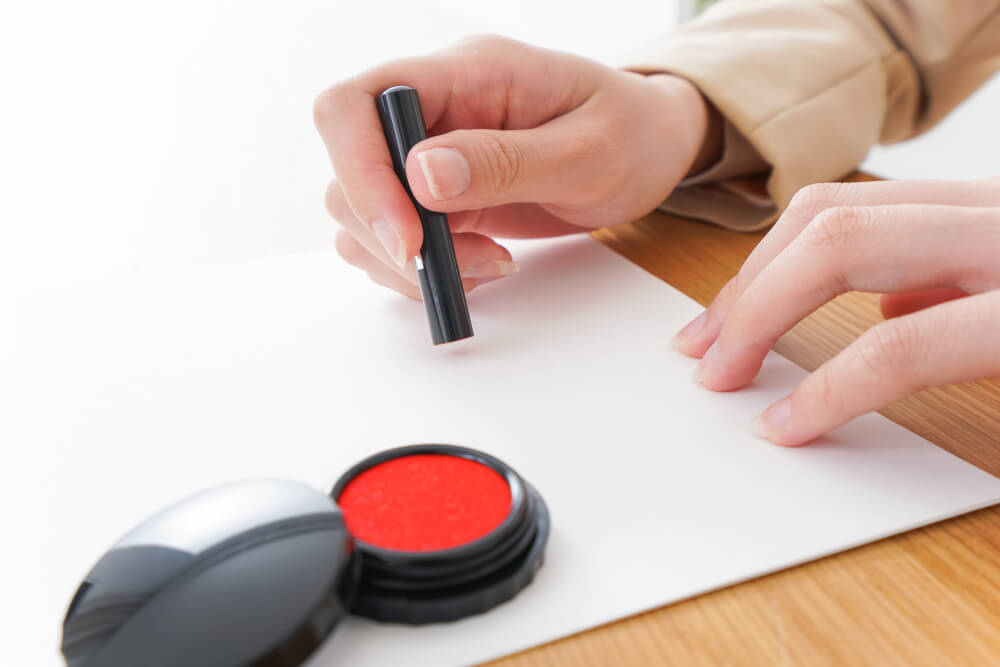 In Japan, it is common to use seals for business contracts, but foreigners wonders if it is credible".
You can buy seals at the 100 yen shop and handwritten signatures are preferred.
Foreigners can not understand because of safety
The reason foreigners feel that Japan is wonderful because its a safe and secure country.
However, its seems that Japan is very safe but there are still some other safety issues.
Kids going to school alone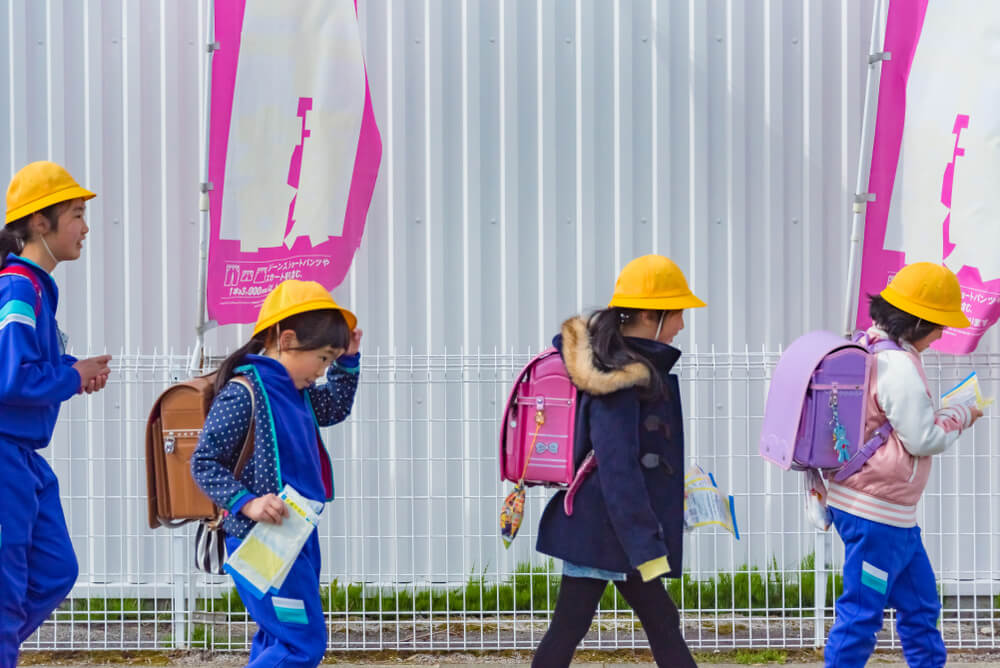 In Japan, it is common for minors to go to school by bicycle or alone using a public transportation.
In the United States ,a child is not permitted to walk alone, because there is a risk of being lost or abducted so they would always be picked up by a school bus or families would pick them up.
Put long wallet in a back pocket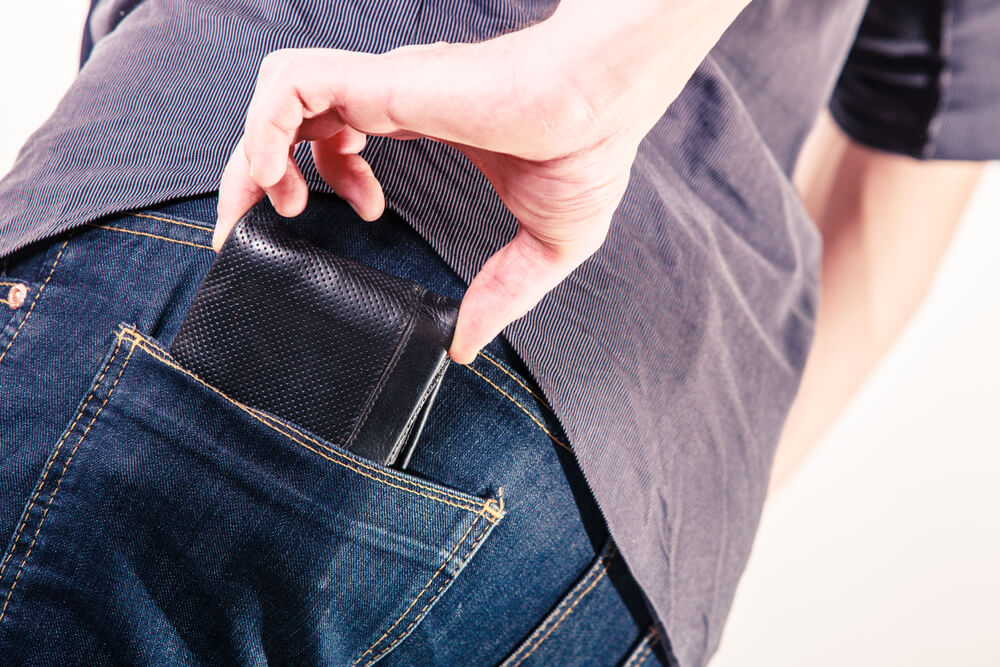 In Japan, we often see people putting their wallets in the back pockets of their pants, but in overseas this is not a common act.
In overseas,if you are walking with your wallet in your back pocket you can be a target of a pickpocket also there is a risk of getting robbed or killed.
Sleeping in a train or a bus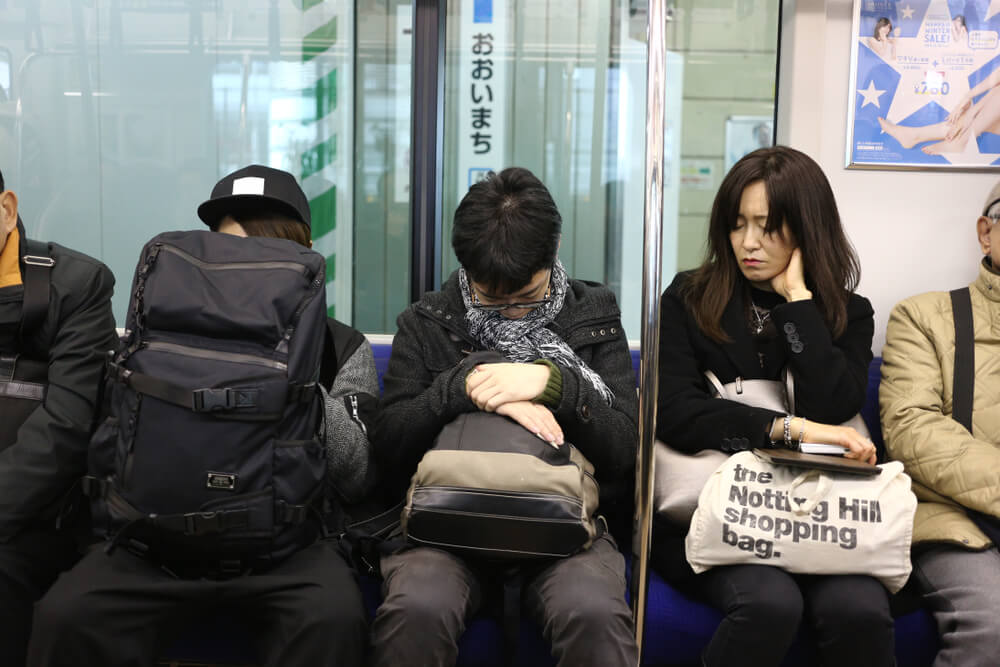 Japanese people often fall asleep in public vehicles such as trains and buses.
Foreigners feels that they are vulnerable because if they fall asleep in public their belongings can be stolen.
Unusual behavior
Let's look at the unusual behavior that the Japanese are unconscious about.
Everyone wearing a mask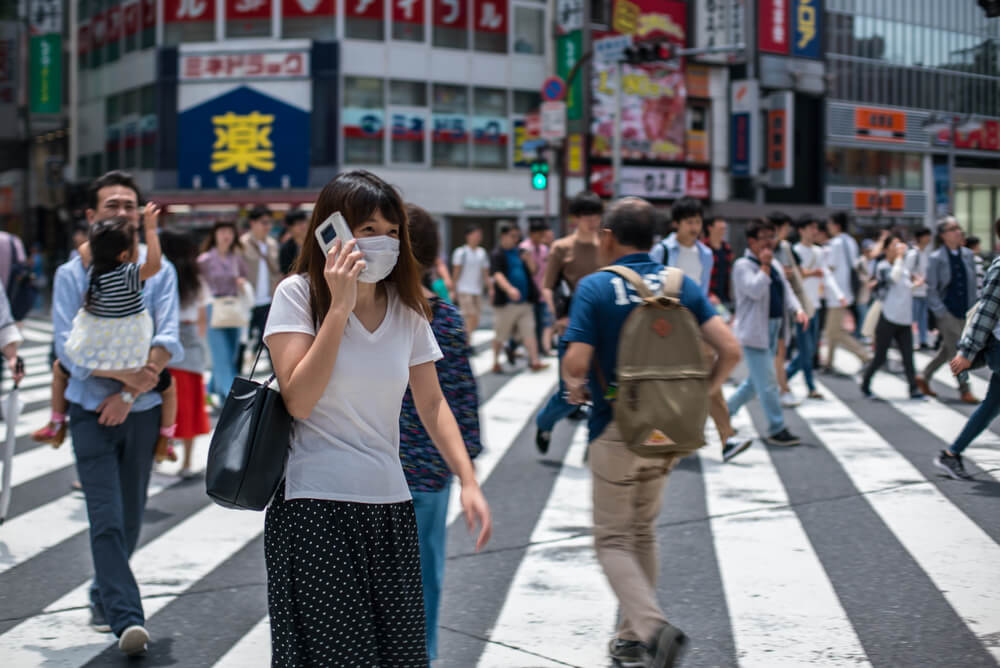 Japanese people wear masks to prevent getting cold and infection as well as spreading it when they have a cold and infected.
There is no such culture to wear a mask overseas and maybe there is an image to attach that where the virus is spreading.
Apologizing immediately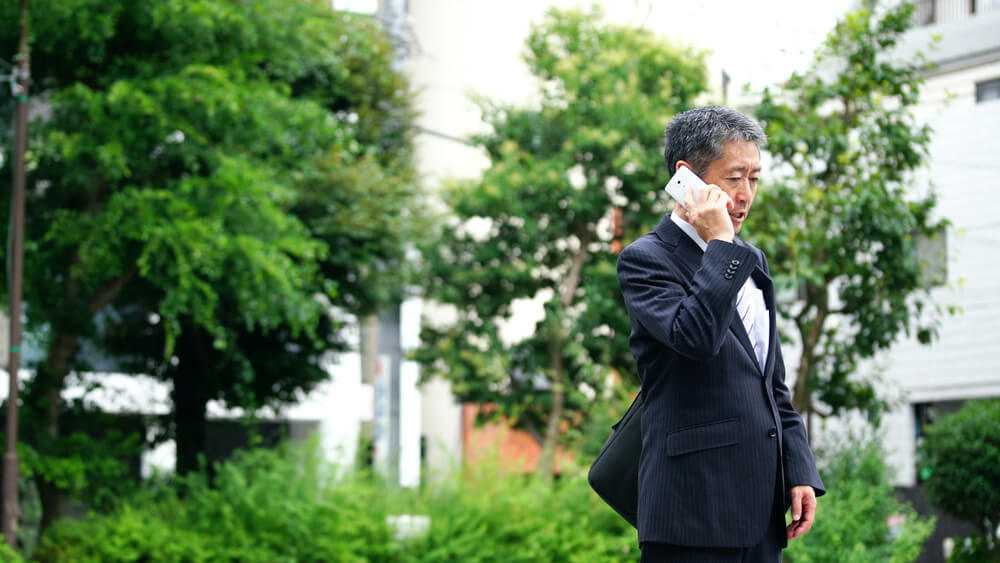 In Japan, to be humble is a virtue so they often say the words "sorry" and "excuse me ".
Saying I'm sorry is one of the courtesy, it seems that foreigners often see "too apologetic".
The Shinkansen or bus time announcements for being delayed sounds like necessary but an excessive apology.
Since apologizing abroad means admitting your mistake some people rarely apologize.
Calling the clerk out loud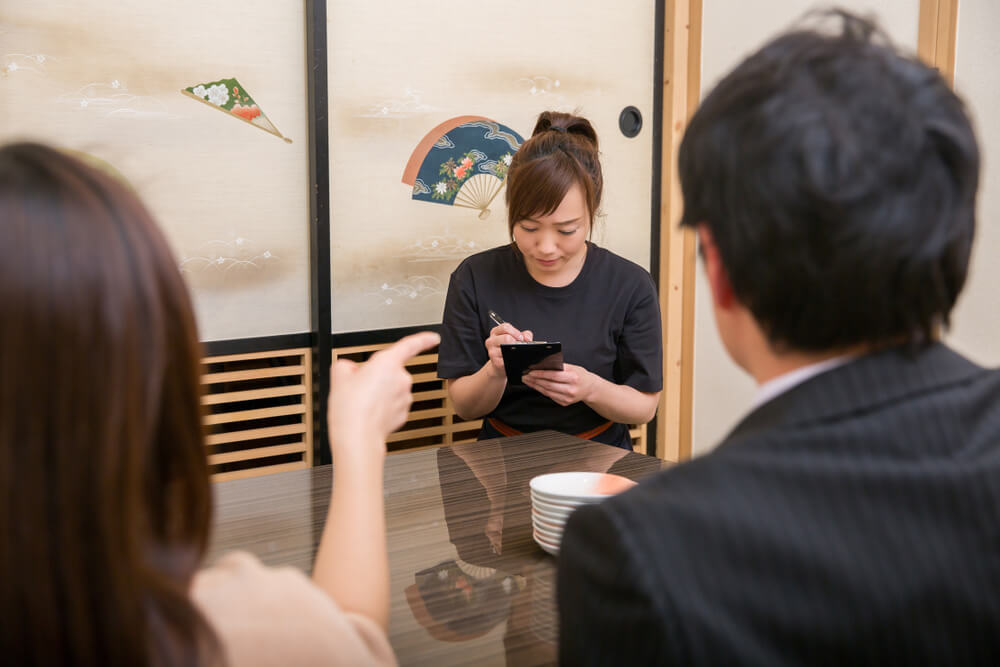 In Japan, when ordering a menu it is common to call a waiter/waitress saying "Sumimasen" or press the call button.
In overseas, waiters /waitresses comes to the table to take orders therefore many foreigners do not understand the Japanese system.
Other unusual customs
There are more of such customs so let's take a look at unusual customs in Japan.
Being naked in public baths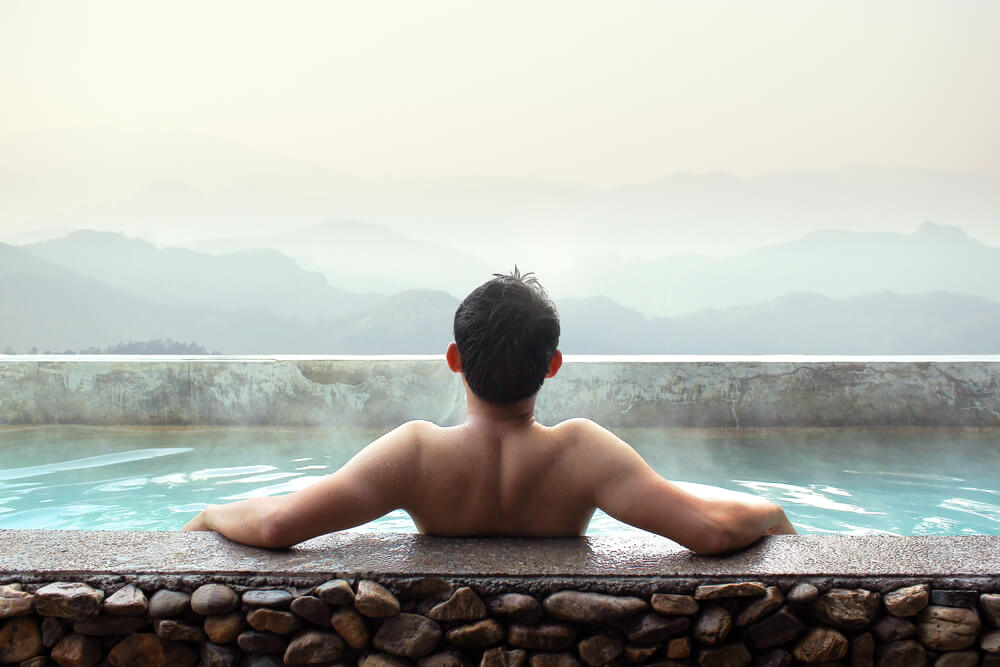 In Japan, people get naked in public baths and hot springs and there is also the term called "naked relationship".
However, there is no such act or culture that people take a bath naked in front of other people.
It is quite surprising for foreigners to see a mixed bathing in a hot spring with both men and women being naked.
Parking backwards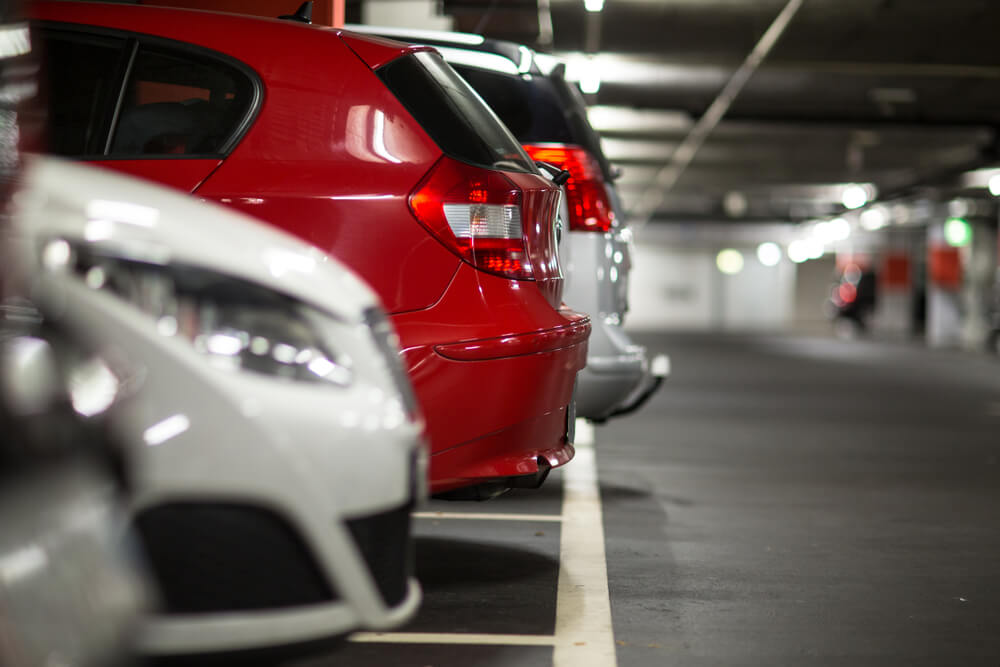 Backing up for parking is most common in Japan, but in overseas its usually head on parking.
However, it seems that foreigners who are used to the fact feels that parking backwards is surprisingly safe and good.
A lots of wiring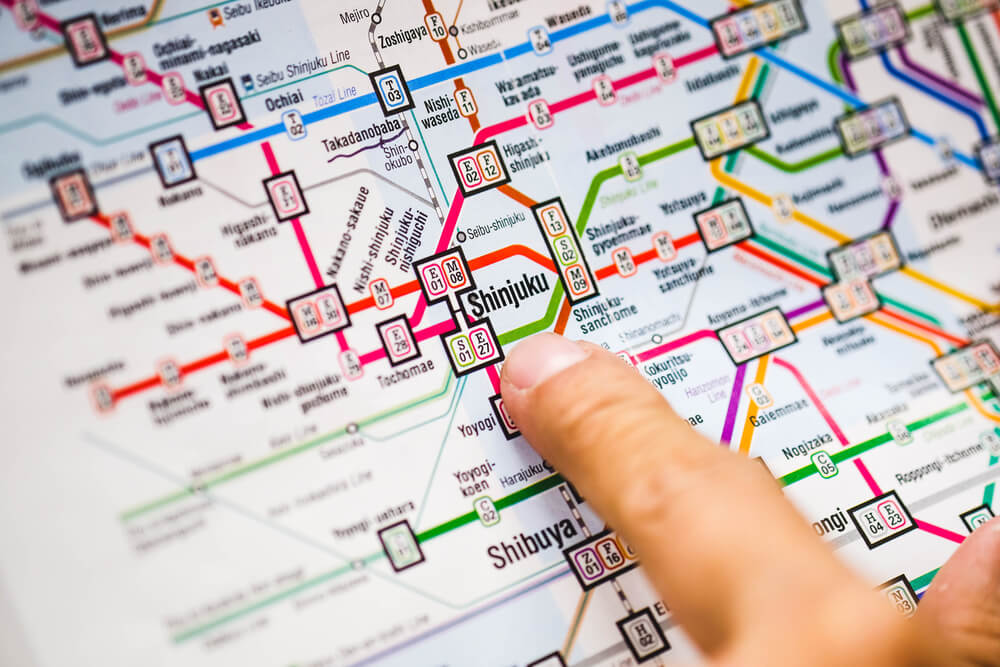 There are many electric wires visible over the poles along the streets in Japan.
But In recent years the underground of electric wires has been increasing.
In many developed countries, wires are built underground but in Japan its over the poles so It seems to be dangerous at the time of disaster like an earthquake or typhoon.
Early Morning rush hour trains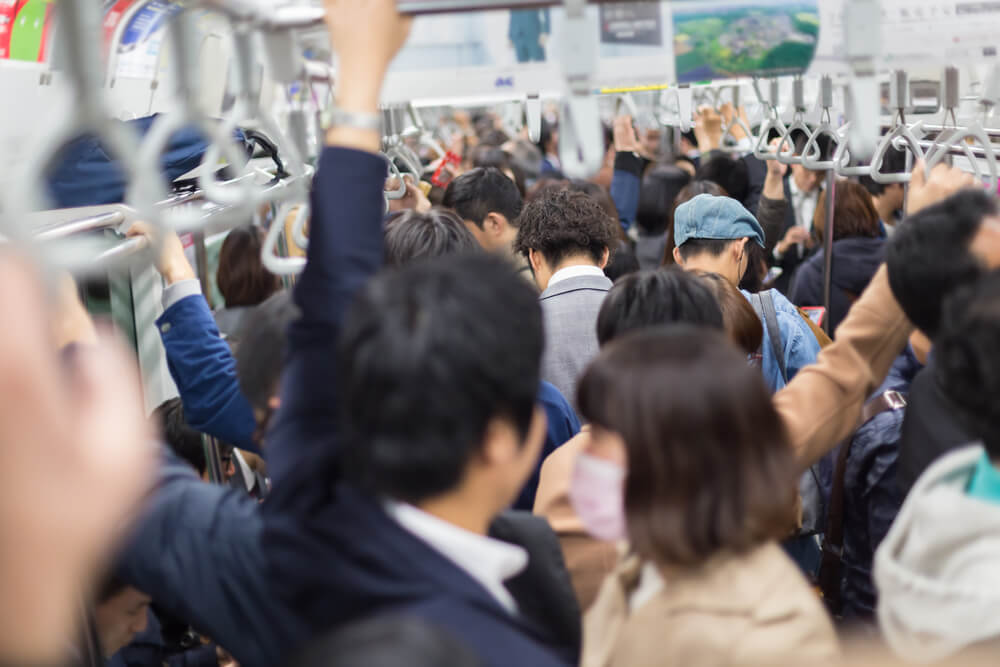 The morning commuting rush hours trains are very crowded and foreigners who can ride during such hours or even just see its videos are very surprised.
Some foreign tourists say they want to experience a crowded train at least once.
Love hotels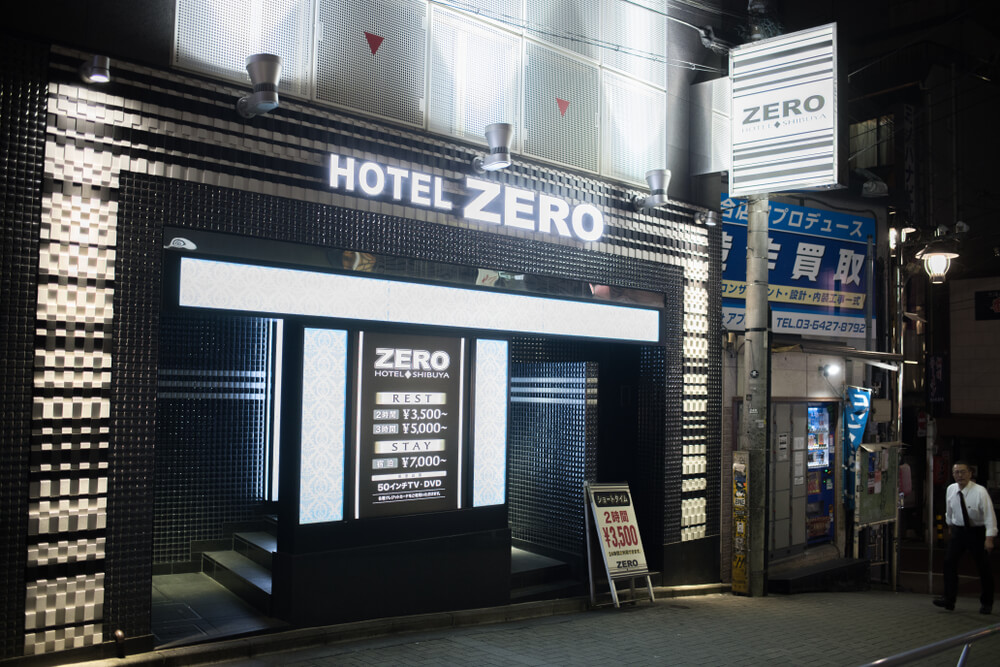 There are many love hotels in urban areas and regional cities in Japan.
Because it is cheaper than regular hotels also popular with foreigners.
Facilities includes a unique decor, large bathroom, large bed and karaoke.
Many foreigners don't understand why there is a thing called as rest system which is only for 2 hours.
Take a bath at night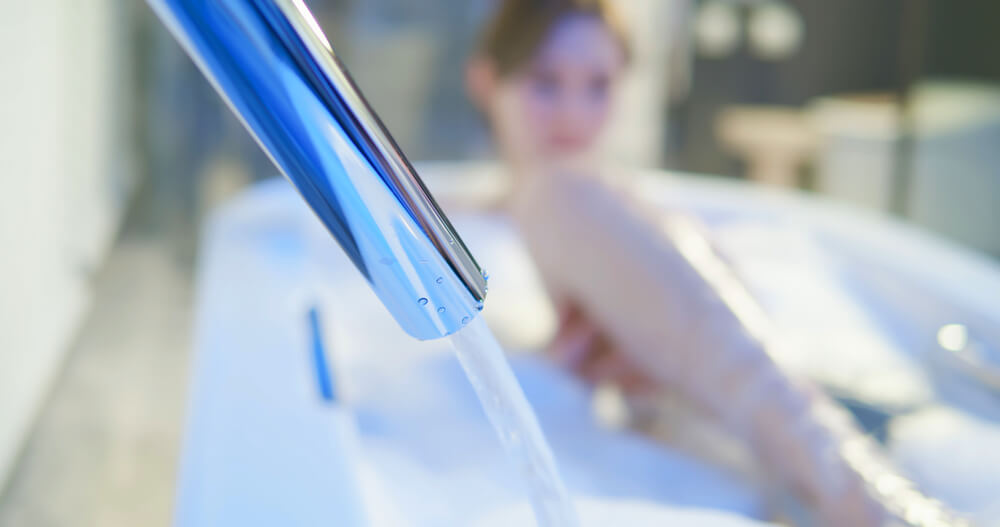 In Japan, when you come home from outside you take a bath to clean your body soak in a hot bathtub and relax.
In overseas, there is no such custom of taking a bath at night and they take a bath before going to work or out.
Capsule hotels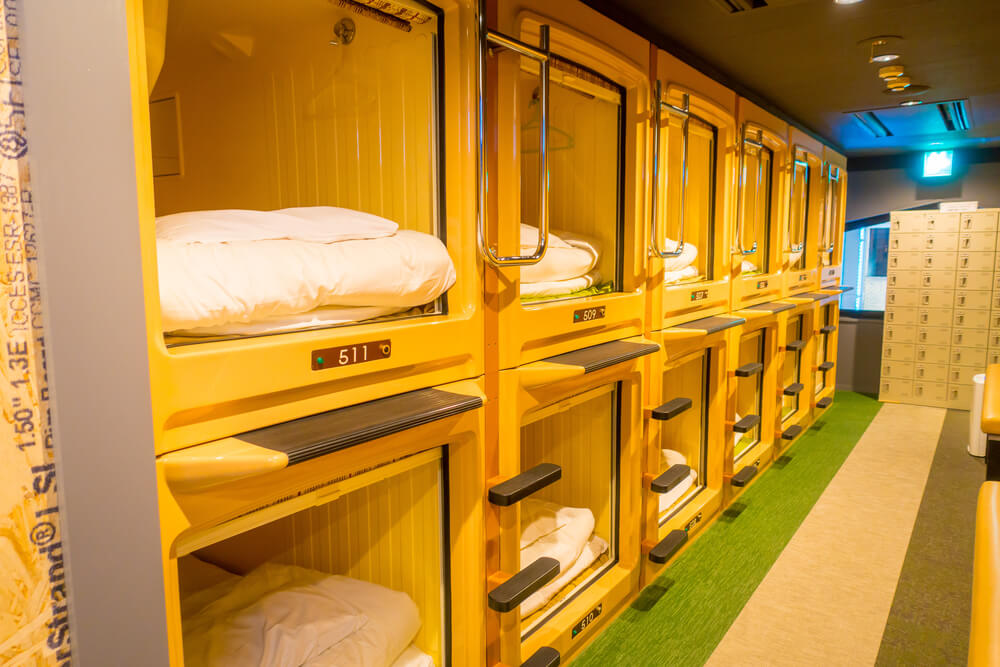 Capsule hotels are cheap small accomodations for people who doesn't require or can not afford larger private rooms.
It is a style designed to provide a cheap accommodation in urban areas where hotel room charges are very high.
There seem to be many foreigners who wants to stay in capsule hotels because of the unusual compact appearance.
Tips for Not making foreigners feeling bad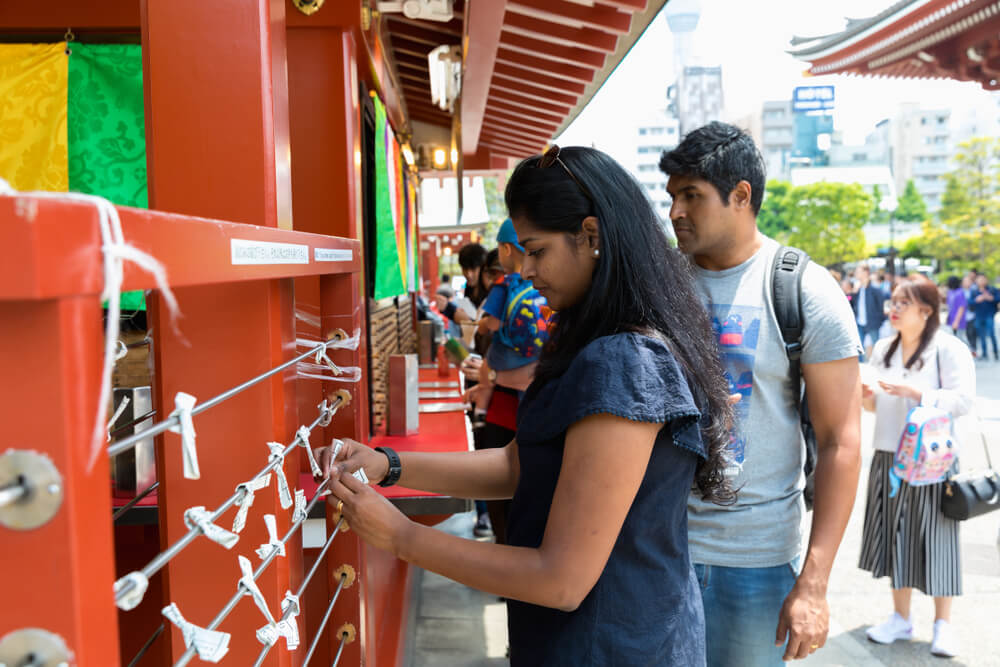 Foreigners are often surprised by Japanese customs and lifestyle, but it is ok if they can enjoy it while traveling.
Trying not to make them feel uncomfortable it would be nice if you could explain Japanese customs in English.
summary
Some of the Japanese customs and manners may confuse foreigners.
However,foreigners who lived in Japan for a long time seems to understand the culture.
So why don't you study Japanese culture more and learn some of these customs and manners?