Every spring from February to April you can enjoy beautiful cherry blossoms in various places in Japan which is commonly known as Sakura Season.
The contrast between the light pink cherry blossoms and the blue sky is a breathtaking beauty and nature of cherry blossoms.
Cherry blossoms lasts for a short time and even when they are in full bloom they can scatter quickly.
If you want to take your time and enjoy the scenery of cherry blossoms we would recommend "Ohanami".
Ohanami is where you can enjoy meals and drinks under the cherry trees.
There are many beautiful cherry blossom spots in business districts and parks in Tokyo.
So why not to try a cherry-blossom viewing?
So we will introduce popular cherry blossom viewing spots and events information in Tokyo.
What is cherry blossom viewing?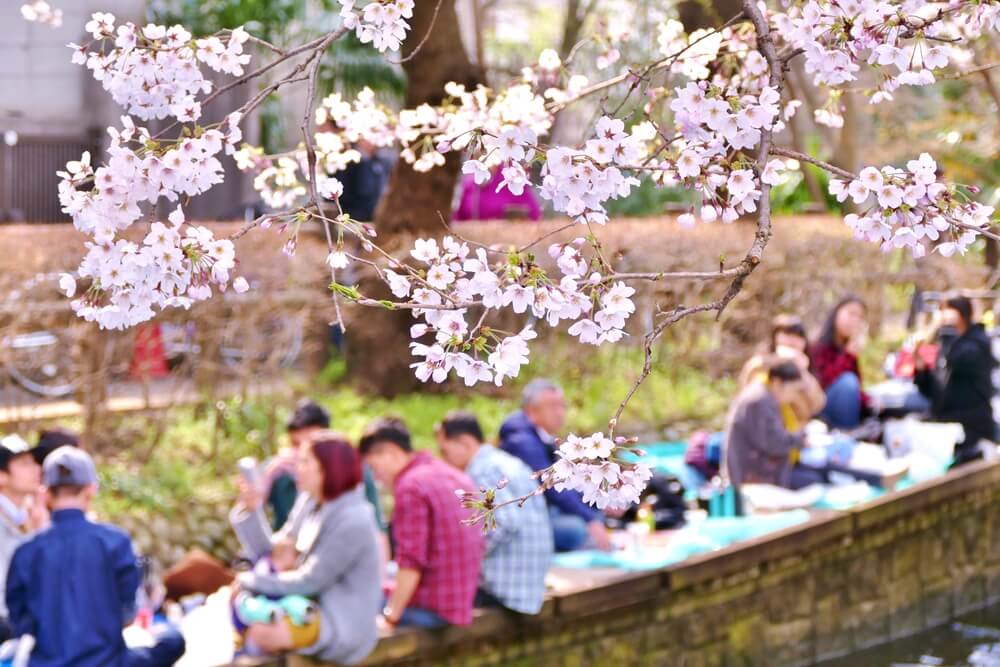 Cherry-blossom viewing is the end of a long winter and Japanese custom for general public to gather under the beautiful cherry trees and have meals and drinks.
Most people would enjoy all kinds of meals and alcohol with family and friends.
It's having a lively conversation and sing a song while feeling the coming of a new spring.
The history of cherry-blossom viewing dates back to the Heian period about 1,200 years ago.
At that time. it was a luxury play for the nobles of the upper society.
It is said that beginning from the Edo era it spreaded to the general public and became the prototype of today's traditional c herry blossom viewing.
Popular cherry blossom viewing spots in Tokyo
Even in Tokyo which is the largest city with high-rise buildings you can always see all these cherry blossoms all over the city.
When it turns into pink color in spring you can enjoy the colorful cherry blossom scenery.
The blossoming season varies depending on the type of cherry blossoms but usually it's peak is from late March to early April.
So when you go out to see the cherry blossoms please check out the time and opening hours.
Here are some popular cherry blossom viewing spots in Tokyo.
Meguro gawa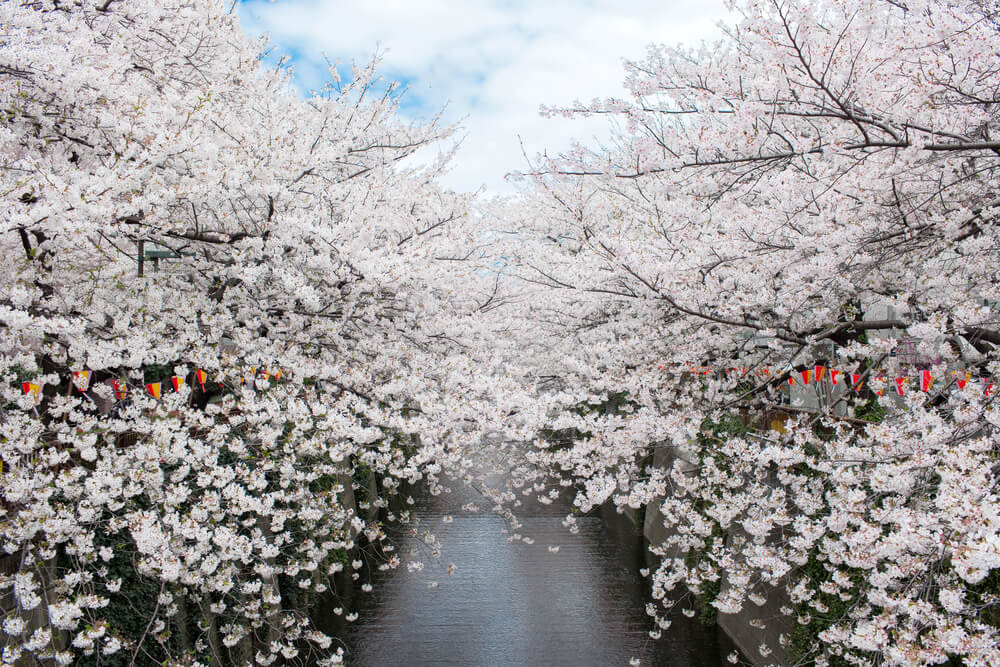 The Meguro River runs through Setagaya, Meguro and Shinagawa-ku and connects to Tokyo Bay.
During the spring time,there are around 800 beautiful rows of Yoshino cherry trees grows along the Meguro river which is about 4 km long.
Yoyogi Park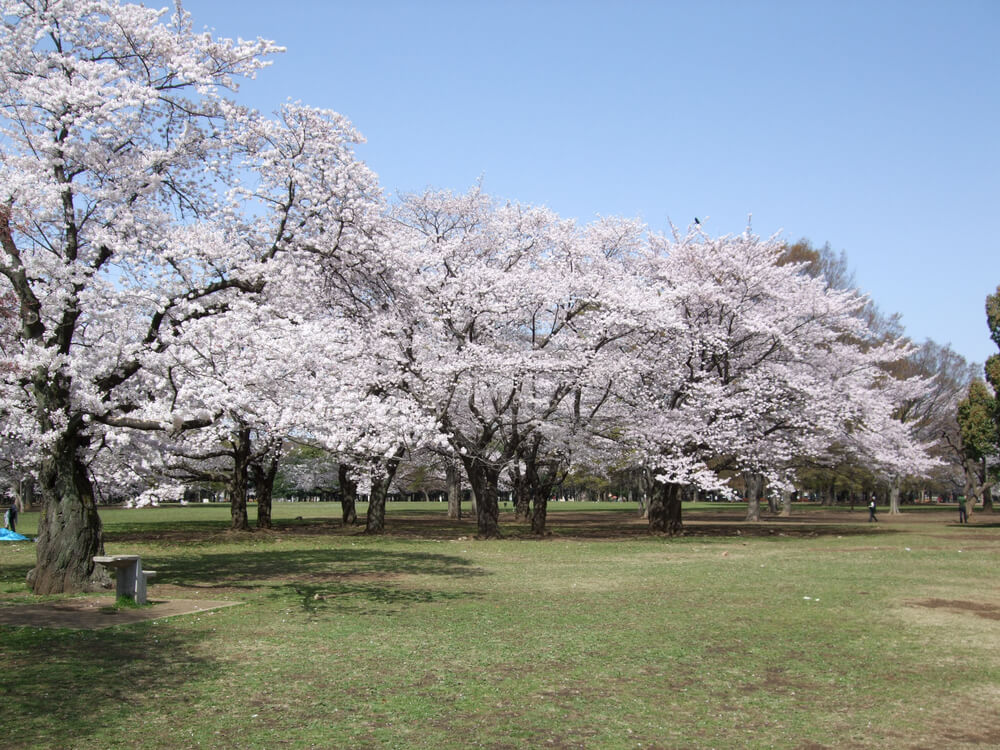 Despite being in the middle of the city the central plaza area is wide open and many flower spectators enjoys their picnics.
The early blooming of cherry blossom begins in mid-february and there are around 700
type of cherry trees including the yoshino cherry trees made of Kawazakura, Satozakura
and Yamazakura.
Shinjuku Gyoen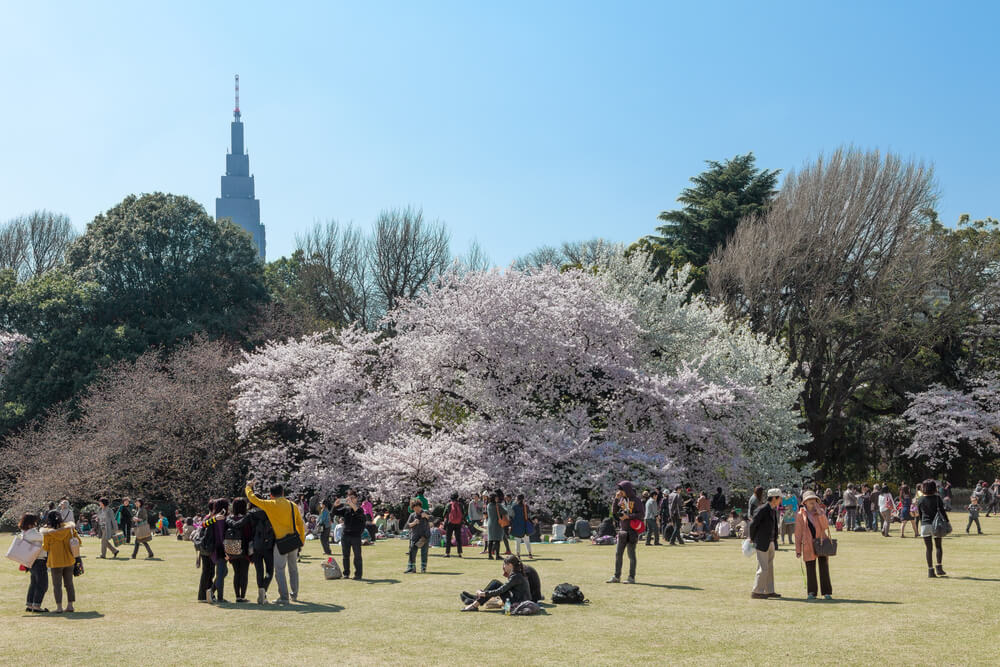 If you are sightseeing in Tokyo you can go see the cherry blossoms of Shinjuku Gyoen which has excellent access.
As a modern western garden that represents the Meiji era park you can see about 65 species of 1,000 cherry trees.
The flowering period of cherry blossoms differs depending on the type Kanzakura from mid-February.
Somei Yoshino will be in late March and Yaezakura will be in full bloom in April.
From mid-April, cherry blossoms are lit up and the night cherry blossoms that you see while walking through the Japanese garden.
Chidorigafuchi Park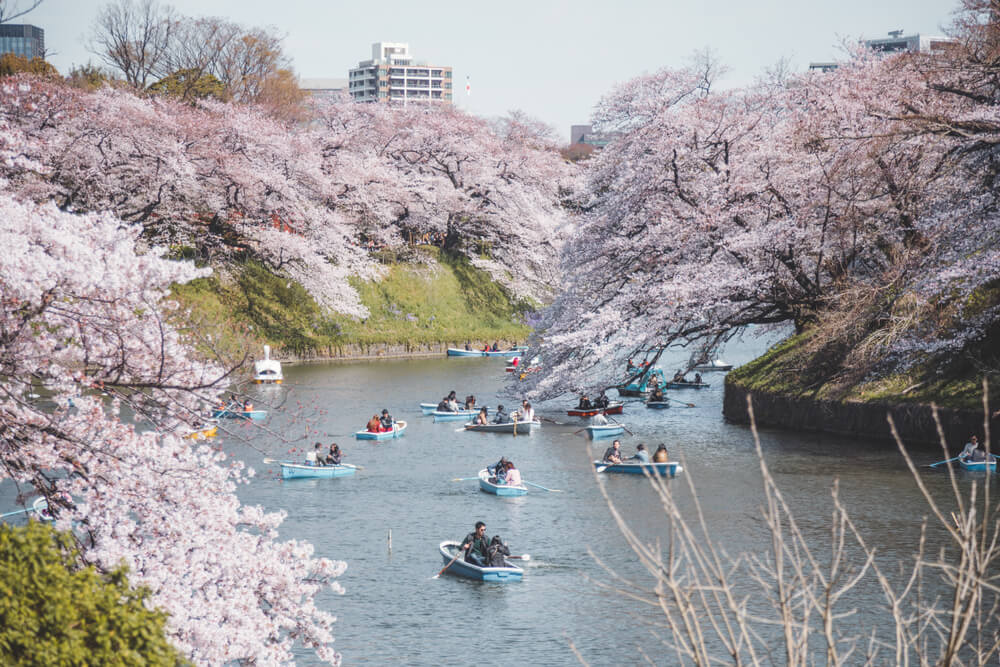 This Park located between Chidorigafuchi on the west side of the Imperial Palace and the British Embassy.
Chidorigafuchi park is one of the most famous cherry blossom spots in Tokyo.
From late March to early April, hundreds of pink cherry blossom trees are in full bloom.
Chidorigafuchi Green Road is a promenade surrounded by abundant greenery that is maintained along the moat of the Imperial Palace.
There are cherry blossom illuminations at night and so you can enjoy the romantic cherry blossom viewing while riding on a rental boat.
Hibiya Park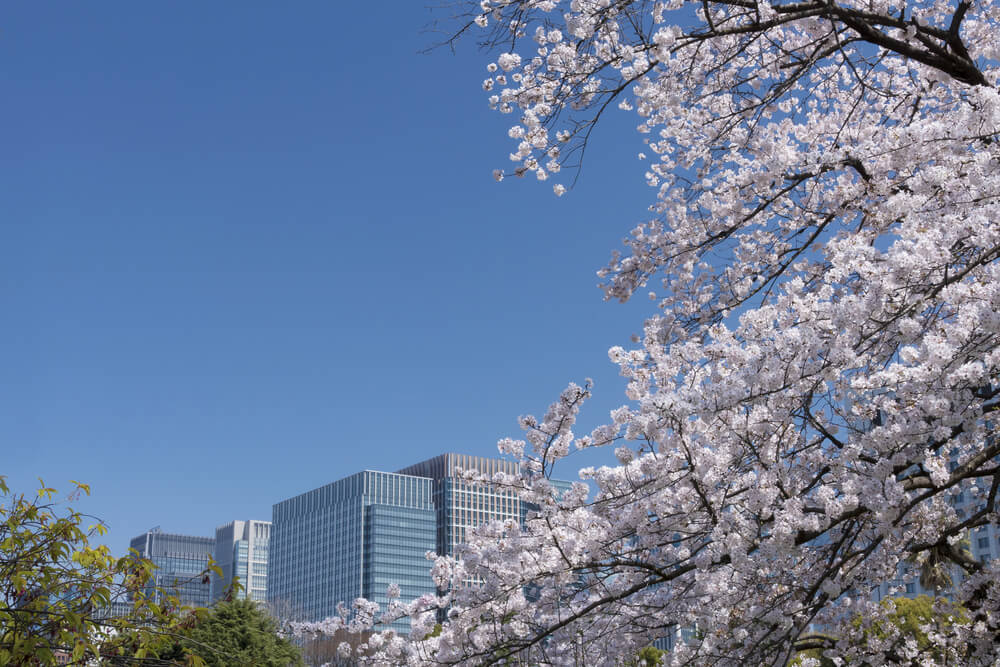 Hibiya Park, a healing space in the business district is known as a park where seasonal flowers bloom.
Cherry trees color the open space of Yoshino cherry trees, village cherry trees, weeping cherry trees, seagull pond, grassland open space.
It is a good spot to take a walk in the middle of sightseeing while watching the fountain, greenery and flowers.
Sotobori Park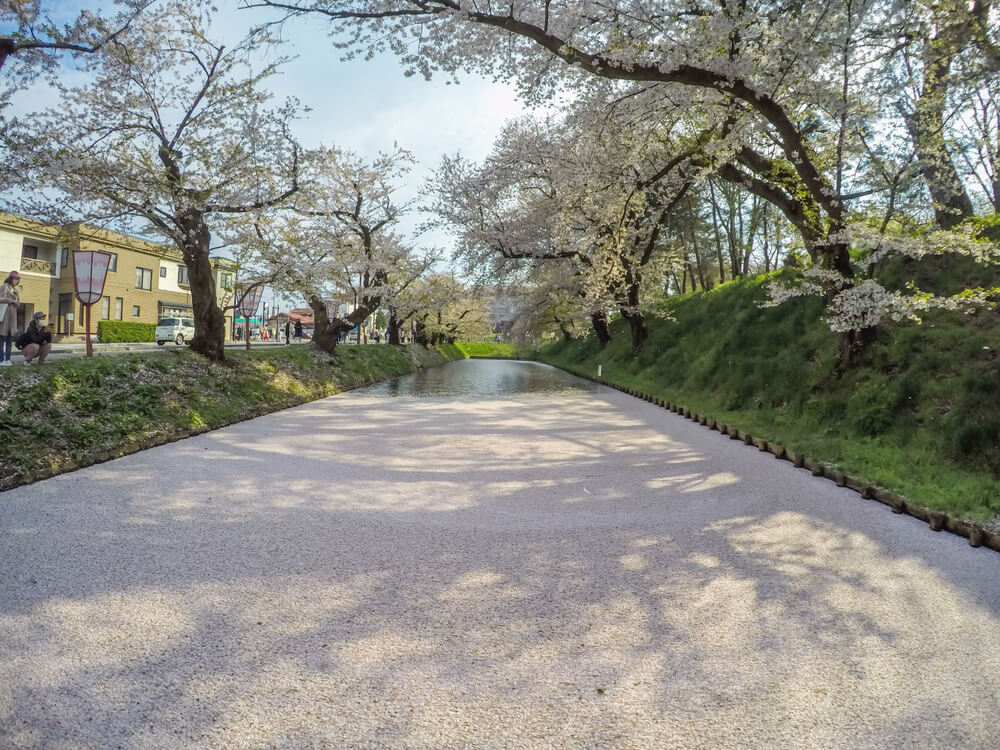 Sotobori Park is a promenade on a hill with a row of cherry blossom trees that runs approximately 2 km from Iidabashi Station to Yotsuya Station.
The promenade is the best spot to take a leisurely stroll through the cherry blossoms as you pass through the cherry blossom tunnel.
It's is only one minute walk from Ichigaya station and close to the station.
If you spend one hour or more you can enjoy cherry blossom viewing at Yoshino cherry tree and Yamazakura.
Meiji Jingu Gaien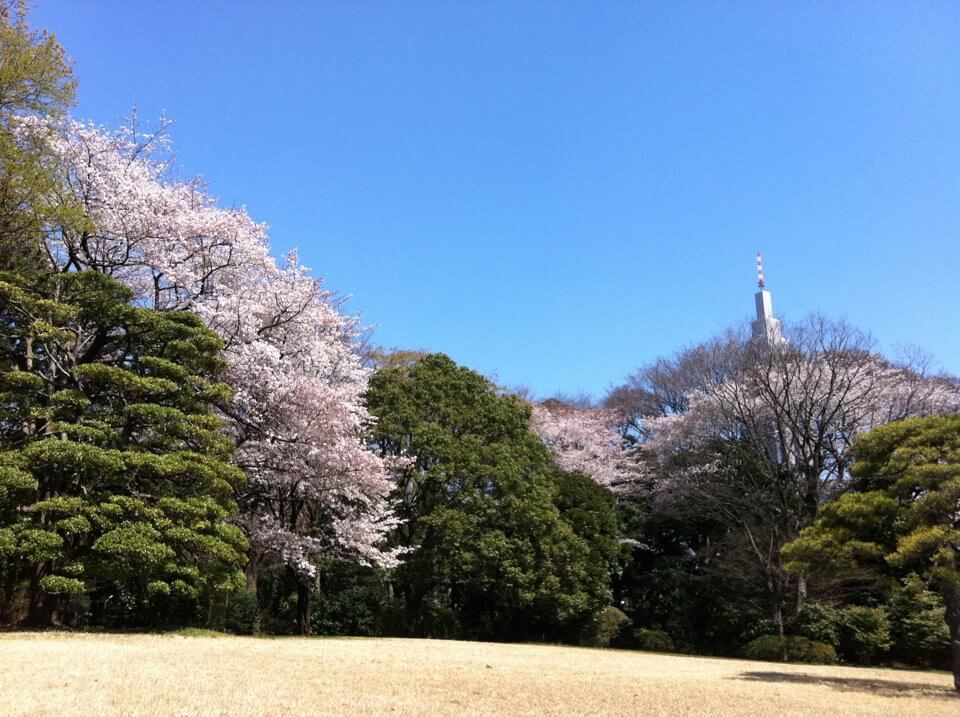 Meiji Jingu Gaien boasts about 400 cherry blossoms on the sidewalk of the Gaien making it a great place to stroll through the large grounds.
During the spring cherry blossoms of various varieties such as Yoshino cherry tree, weeping cherry, yaezakura and yamazakura blooms.
You can enjoy other sports and arts with various facilities such as a ballpark, a tennis court, a driving range and an ice skating rink.
Roppongi Hills (Mori Garden, Roppongi Sakurazaka)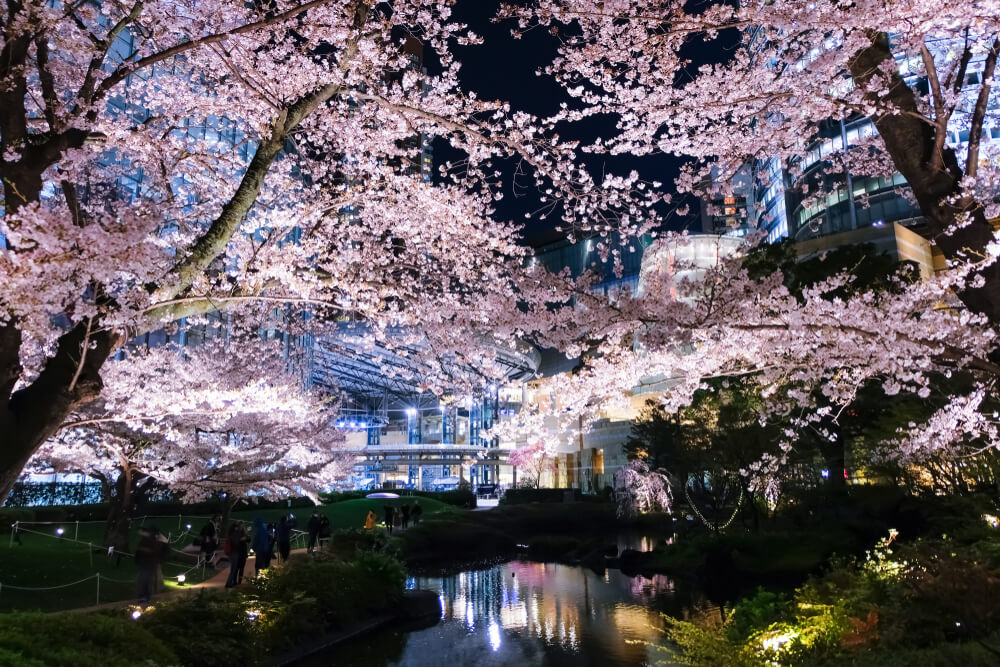 The cherry blossoms at "Roppongi Hills Mohri Garden Roppongi Sakurazaka" are recommended spots that are easy to stop by during a sightseeing and shopping.
Roppongi Sakura-zaka, parallel to Roppongi Keyakizaka-dori is lined with approximately 400 meters of cherry trees lined with Yoshino cherry trees.
The cherry blossoms are lit up at the Mori Garden, a migrating style Japanese garden and the view of the cherry blossoms at night is a highlight.
Ueno Onshi Park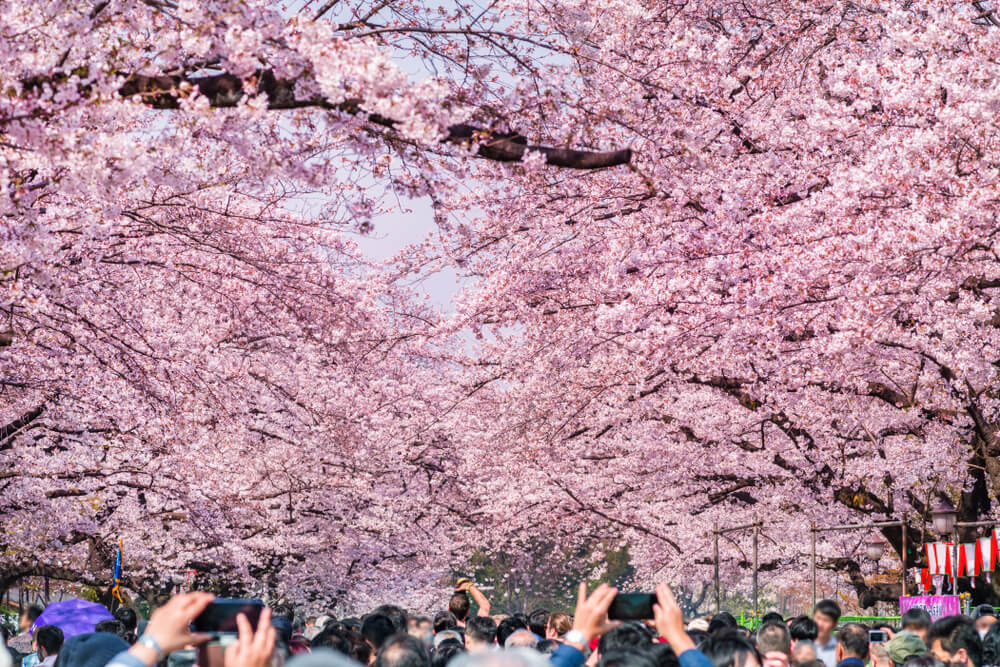 "Ueno Onshi Park" is a famous cherry blossom spot that represents Tokyo since the Edo period.
During the flowering season from late March to early April, about 800 cherry blossoms.
Including 50 kinds of Yoshino cherry trees, bloom and are crowded with about 4 million people.
During the "Ueno Cherry Blossom Festival" about 800 bonbons are lit in the park and you can enjoy cherry blossoms at night.
Inokashira Park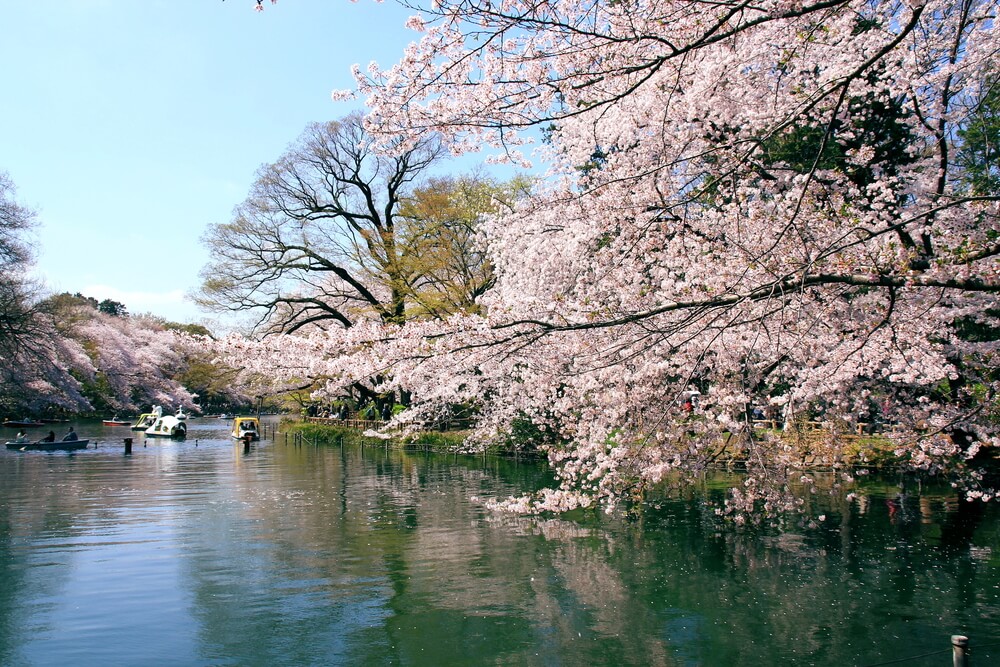 Inokashira Park located near Kichijoji Station.
It's a very popular cherry blossom viewing spot with about 500 cherry blossom trees including someiyoshino, yamazakura, and satozakura.
The cherry blossoms in full bloom seen from the top of Nanai Bridge while riding a boat are the best beauty.
At night, it is lit up from 18:00 to 22:00 and you can enjoy cherry blossoms at night.
Tips for cherry-blossom viewing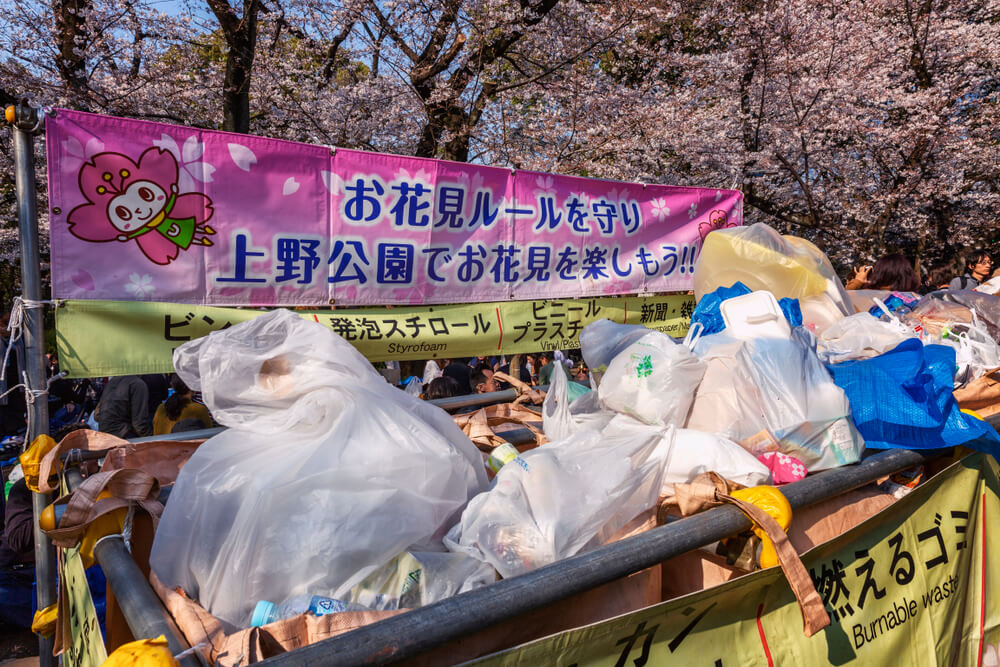 From here, let's look at the important things to know when going to cherry blossom viewing in Tokyo.
Protect against cold
Even during the warm cherry blossom viewing season it often feels surprisingly chilly.
It is a good idea to wear a jacket, bring a blanket and a lap pad.
Take public transportation
Roads around popular spots are crowded during cherry-blossom viewing so avoid driving.
It is difficult to find parking spaces so we recommend using a train or bus.
total fire ban
Be cautious of barbecues and handling fires in places where the use of fire is strictly prohibited.
Taking the trash home
Many people take out garbage at cherry-blossom viewing spots so garbage dumps overflows.
It is always a good manner to take garbage home to protect the cherry trees.
Summary
The flowering time varies depending on the varieties of cherry blossoms.
So we recommend that you look at the weather forecast and decide on a schedule.
Depending on the location,the number of restrooms will differ so just make sure to check it in advance.
Enjoy the cherry blossom viewing in Tokyo!
▶︎【Top 5】Tokyo Sightseeing Spots and the Tips for walking around the city