There are plenty of bus tours in Japan that allows you to travel around famous sights efficiently.
If you take the bus tours it would be very convenient to go around the classic spots you wish to see.
Bus tours are great choice for those who are visiting Japan for the first time without having to worry about how to access.
We will introduce bus tours that are popular with foreign visitors by the area.
Popular Bus Tours with foreign tourists(Top10)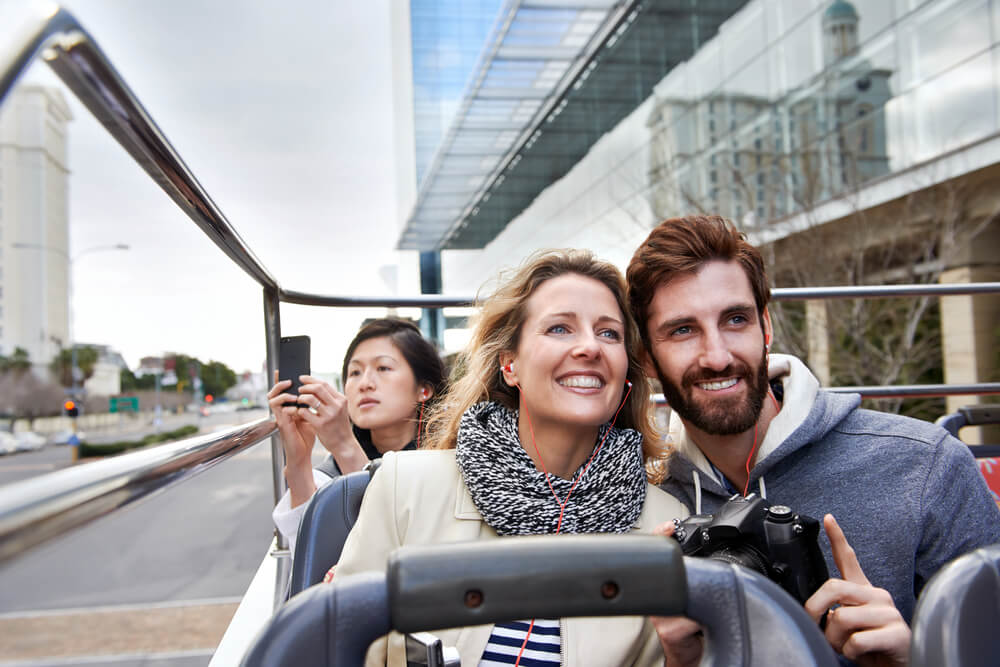 There are many famous tourist spots in Japan such as Mt. Fuji which has become a World Heritage Site, Fushimi Inari Shrine in Kyoto and Gourmet in Shinsaibashi Osaka.
You can go around sightseeing spots in Japan by rent-a-car but often you would get lost or it would not go as planned.
However,One-day bus tours are very popular because you can easily go to the places you want to visit at a reasonable cost.
Bus tours are available in languages such as English,Chinese and Korean so you can understand the history and features of these tourist attractions.
Here are some popular bus tours by area in Tokyo, Kyoto and Osaka in Japan.
Popular Bus Tours in Tokyo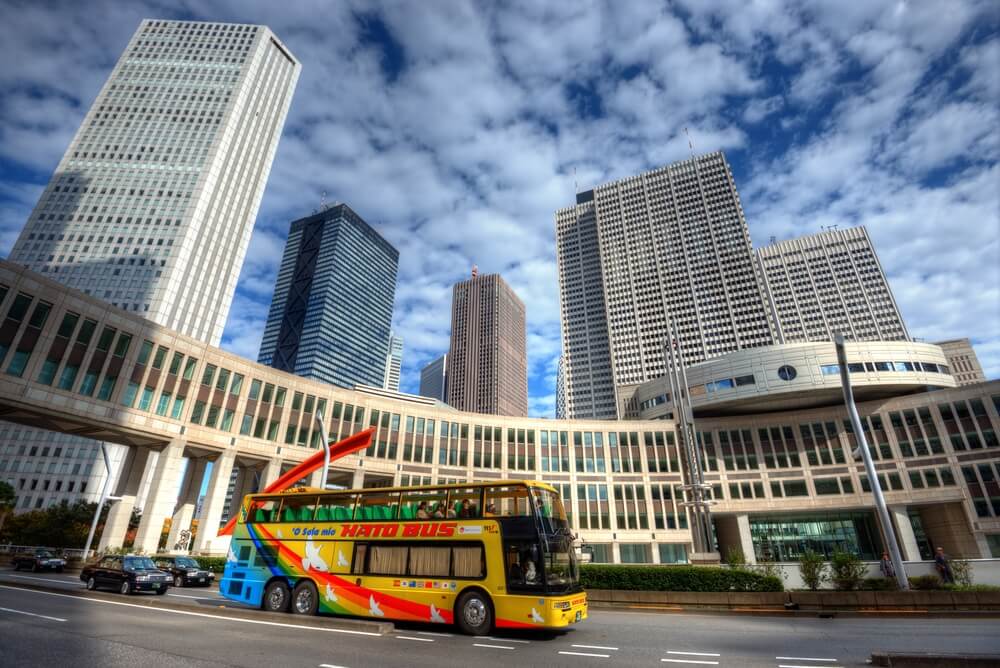 "Hato Bus", which is marked by red letters "HATO BUS" on the yellow car body has plenty of tours that can efficiently take you around to the sightseeing spots in Tokyo.
It has a reputation for being very comfortable in a relaxed bus because have their guides in foreign languages and has a minimum number of passengers.
Tokyo Full Day Tour DYNAMIC TOKYO
"Tokyo One Day Tour is called DYNAMIC TOKYO" and very popular bus tour around major sightseeing spots in Tokyo.
The destination is to visit the main sightseeing spots in Tokyo such as Tokyo Tower, Imperial Palace and Asakusa.
You can experience Japanese tea,visit a Japanese garden or take a bus tour to experience to discover the Japanese culture.
Lunch includes a stone grilled barbecue with lava of Mt. Fuji.
One day tour in Tokyo (in Chinese)
"One day tour in Tokyo (in Chinese)" is a bus tour where an interpreter guides you to visit famous places in Tokyo speaking in Chinese language.
After departure from the Hamamatsucho Bus Terminal the tour starts with Asakusa Kannon and Nakamise.
And goes around the Tokyo Sky Tree Observatory Deck, Hilton Odaiba "SEASCAPE", Odaiba Kaihin Park, etc.
Lunch includes a buffet at Hilton Tokyo Odaiba and plenty of cruising around Tokyo Bay.
Team Lab Borderless,Tokyo City View & Tokyo Drive (English afternoon)
This is a bus tour around the digital art space "Team Lab Borderless" and the observatory "Tokyo City View" at Roppongi Hills.
An English-speaking national interpreter will guide you through the windows of the sights of Tokyo and the new National Stadium.
Depart from Tokyo Station in the afternoon pass the Imperial Palace.
The Parliament Building,The State Guest House,The New National Stadium and tour the city view of Omotesando and Roppongi.
【double deck open bus】 Tokyo night view
This double deck open bus tour where you can enjoy the night view of Tokyo on the open bus named "O Sora Mio".
Departing from Tokyo Station at 6:30 pm this course takes a beautiful night view of the National Diet Building, Aoyama Street, Tokyo Midtown, Roppongi, Tokyo Tower and Rainbow Bridge.
Popular bus tours in Kyoto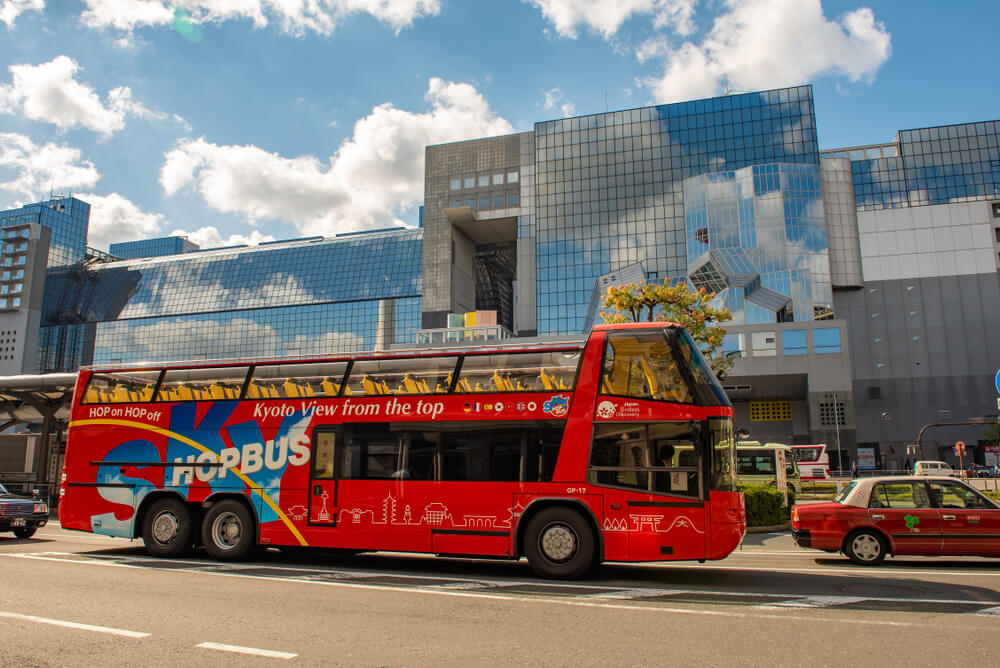 A sightseeing bus tour runs daily from Kyoto Station to famous tourist spots at once.
There are plenty of foreign language guided tour courses such as Kinkakuji, Ginkakuji, Kiyomizudera, Sanjusangendo, Fushimi Inari Taisha, and Arashiyama.
Kinkaku-ji + Ginkaku-ji + Kiyomizu-dera bus tour Visit Kyoto's three major attractions by the Kyoto regular sightseeing bus
A half-day bus tour from Kyoto Station operated by the Kyoto Regular Sightseeing Bus will take you to three major Kyoto attractions including Kinkakuji,Ginkakuji and Kiyomizudera.
It is recommended for those who are new to Kyoto to go around the famous sights that let you experience the beauty of Japan.
Sanjusangendo + Fushimi Inari-taisha Shrine by Kyoto Regular Sightseeing Bus
The Kyoto Regular Sightseeing Bus Tour is a half day tour of Fushimi Inari Shrine, Sanjusangendo, Nijo Castle and Honganji Temple.
A Must-see is Sanjusangendo which has 1,001 Kannon statues and Fushimi Inari-taisha which has a different dimension of vermilion thousand torii gates.
After departing from Kyoto Station Karasuma Exit, you can efficiently travel around Sanjusangendo and Fushimi Inari Shrine in 3 hours.
Walk around Arashiyama + Fushimi Inari Taisha + Kinkakuji by Kyoto regular sightseeing bus
The bus tour operated by the Kyoto sightseeing bus runs around Arashiyama + Fushimi Inari Taisha + Kinkakuji in one day.
Stay in Arashiyama for 140 minutes, and a bus guide will guide you to Tenryuji Temple and the bamboo grove.
Popular Bus tours in Osaka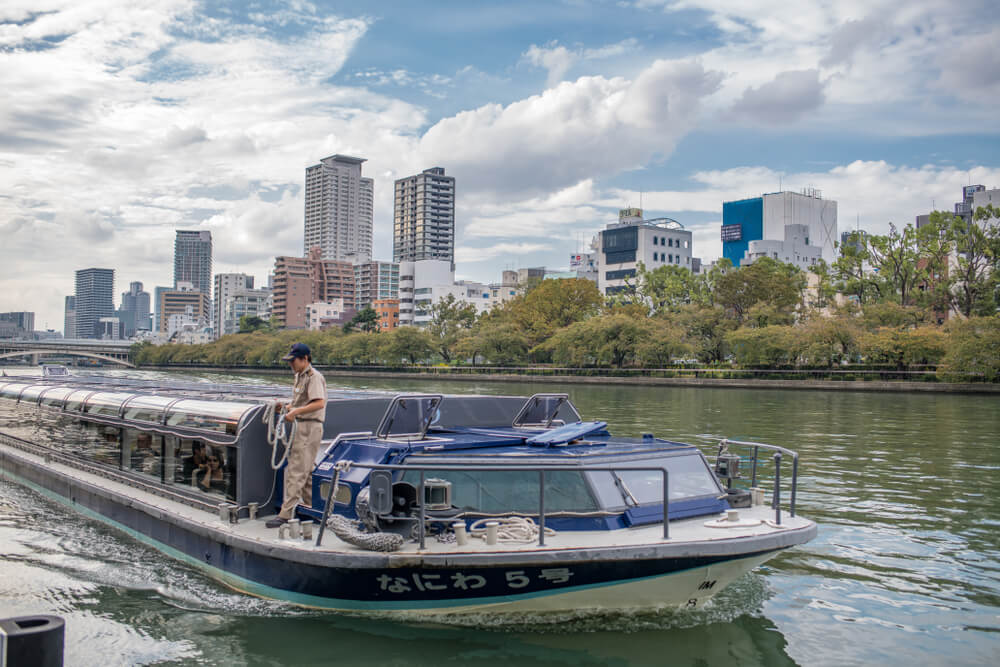 Osaka's bus tours offer a wide range of courses from gourmets such as takoyaki and okonomiyaki in Shinsaibashi and Dotonbori to historic spots such as Osaka Castle and Tsutenkaku.
Families with children are also popular such as the Kaiyukan where whale sharks swim and the USJ theme park.
【double deck open bus】A number of famous places to visit by Osaka city sightseeing
You can choose from 2 types of Namba route and Umeda route bus tour around famous places by double deck open bus.
You can enjoy a 360-degree panoramic view of Osaka Castle, Osaka Museum of History, downtown, and the latest spot "Osaka Station City".
Osaka Wonder Loop City Tour Bus
This is a bus tour around 14 bus stops in Osaka city includes unlimited 1-day bus and subway tickets.
Visit Osaka Castle Park, Shinsaibashi, Namba Parks, Shinsekai "Kushikatsu Daruma" and Dotombori Teppanyaki Shrine.
It is a great value bus tour with a cruise boarding ticket that looks over the water city Osaka from the surface of the water.
Osaka River Cruise Tour sightseeing spots by water bus
A cruise on the water bus "Aqua Liner" that takes you around Osaka and Okawa with seasonal atmosphere such as Osaka Castle and Central Public Hall.
Osaka Bay and Dotonbori cruise that takes you around the sightseeing spots by water bus in one and a half hours.
Important point when participating in a Bus Tours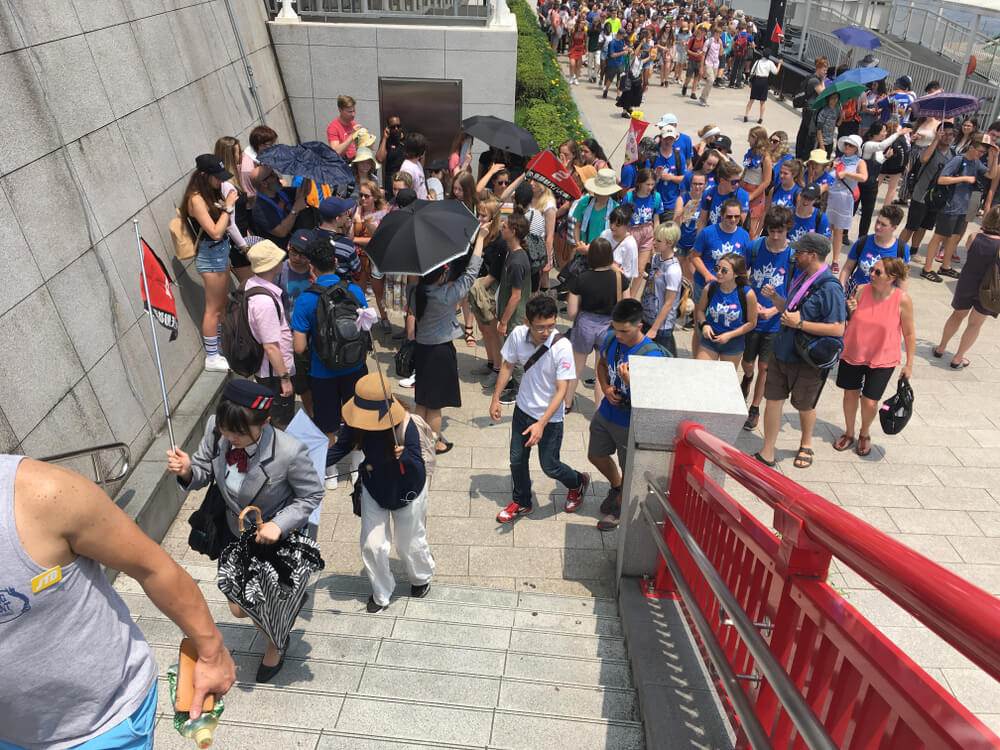 On open-deck bus tours you can bring your own clothing just to keep yourself warm.
It is easy to move with a small carry on luggage.also ladies are recommend to use pants.
If the bus tour is delayed it will hinder the process and punctuality and is fundamental.
So be sure to keep your departure and meeting times on time and get on the bus 5 minutes in advance so it will not disturb the other participants.
Summary
Bus tours that allows you to go around sightseeing spots in Tokyo, Kyoto and Osaka all at once and are advantageous and convenient.
Whether you are visiting Japan for the first time or you are a regular visitor please make good use of them to make new discoveries.