Kyoto is known as one of the most popular tourist destinations in Japan.
They have many townscapes and temples that make you feel you are in the ancient capital of Japan.
If you walk on the cobblestones of Gion you will be immersed in an elegant feeling as if the times were time slip.
Kyoto can enjoy the beauty and taste of each season regardless of the season.
So you can discover new things no matter how many times you visit.
Here are five recommended sightseeing spots in Kyoto that attract tourists from all over the world.
Where is Kyoto located?
8 must-visit sightseeing spots in Kyoto
Kyoto is a world famous global tourist destination that is visited by more than 85 million tourists annually from japan and abroad.
When you arrive in Kyoto, you can walk around the Gion area,have a meal, and visit famous temples such as Kiyomizu Temple, Kinkakuji Temple (Rokuji Temple), and Kitano Tenmangu.
If you go outside Kyoto, you can enjoy activities while enjoying the beauty of nature in the Arashiyama area and Kifune area.
There are plenty of places to see such as Uji City, which has the National Treasure Byodoin Temple, and Miyazu City, which has one of the three most beautiful views of Japan.
①Fushimi-Inari Taisha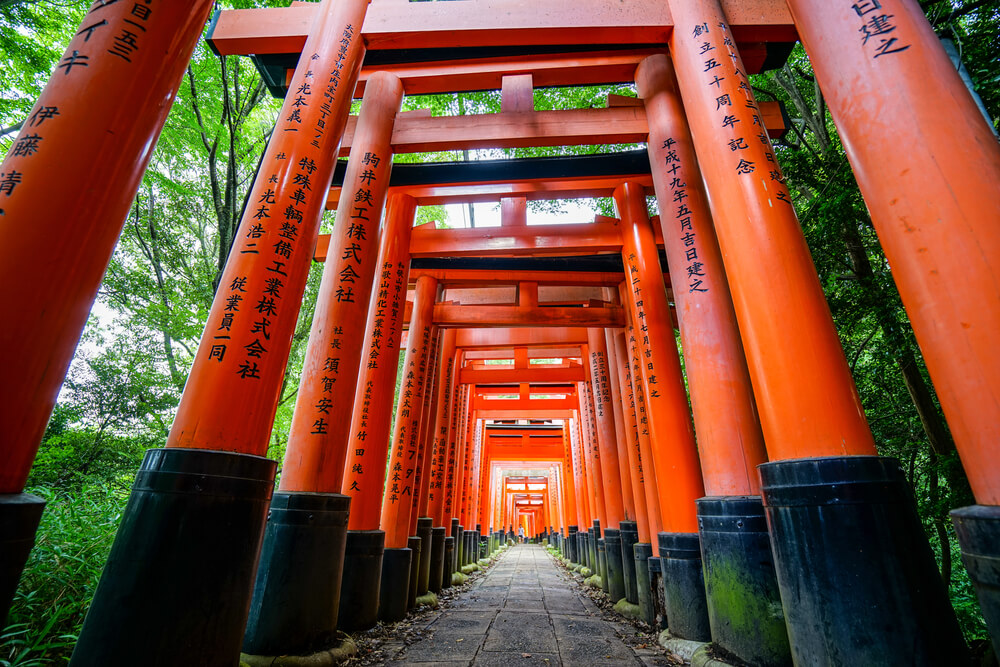 Fushimi Inari Taisha" attracts many tourists with its fantastic scenery with long red torii gates.
The approach from Fushimi Inari Taisha Shrine to Okunoin is famous as a popular photo spot.
Fushimi Inari Taisha Shrine where the entire mountain is considered a sanctuary and you can find large and small thousands torii gates everywhere.
The gate of Inari Shrine is called "Inari-nuri" and it is a good idea to pray as you go through.
The mountain passage is paved but the climbing is slippery so you should wear clothes and shoes that are easy to walk.
Fushimi Inari Taisha Shrine can be visited 24 hours a day and is illuminated at night to enjoy the different atmosphere of a red torii.
②Kiyomizu Temple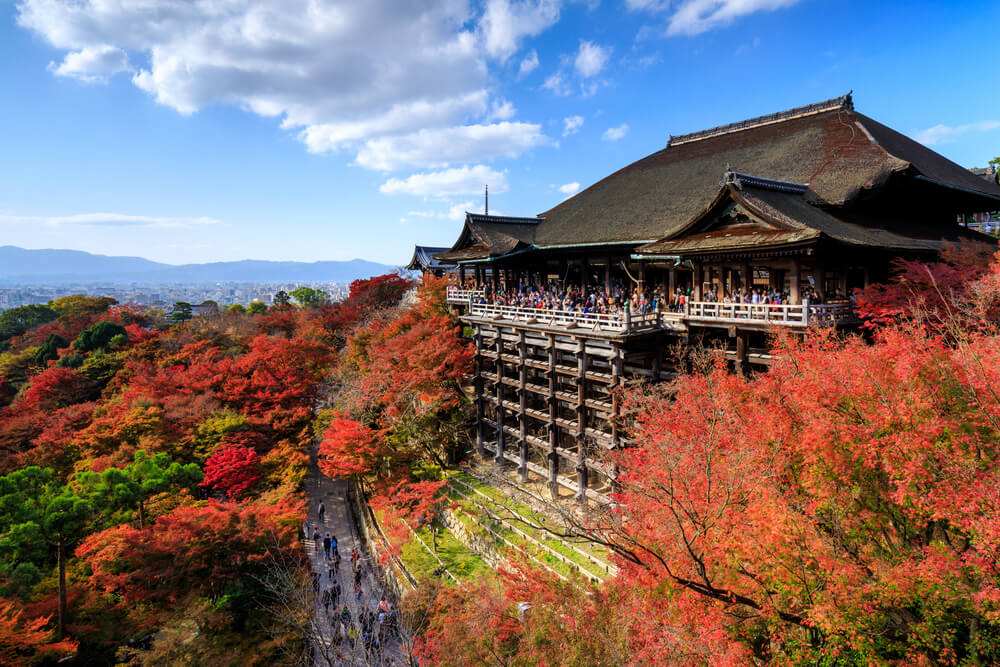 The first place you visit Kyoto is Kiyomizu Temple which is registered as a UNESCO World Heritage Site.
This temple is especially popular among tourists in Japan and abroad.
The highlights include the national treasure main hall stage known as the "Shimizu stage,".
And the largest triple tower in Japan as an important cultural property.
On the second and third levels of Kiyomizu-dera,there are souvenir shops, grocery stores and gourmets in Kyoto.
Every year from August 9th to 16th, the "Thousand Days" is held inside the main hall which is not open to the public and will be specially released.
Kiyomizu-dera is also a famous spot for cherry blossoms and autumn leaves and the scenery seen from the main hall stage is breathtaking.
Special night views are also held regularly so enjoy different expressions according to the season and time.
③Gion / Higashiyama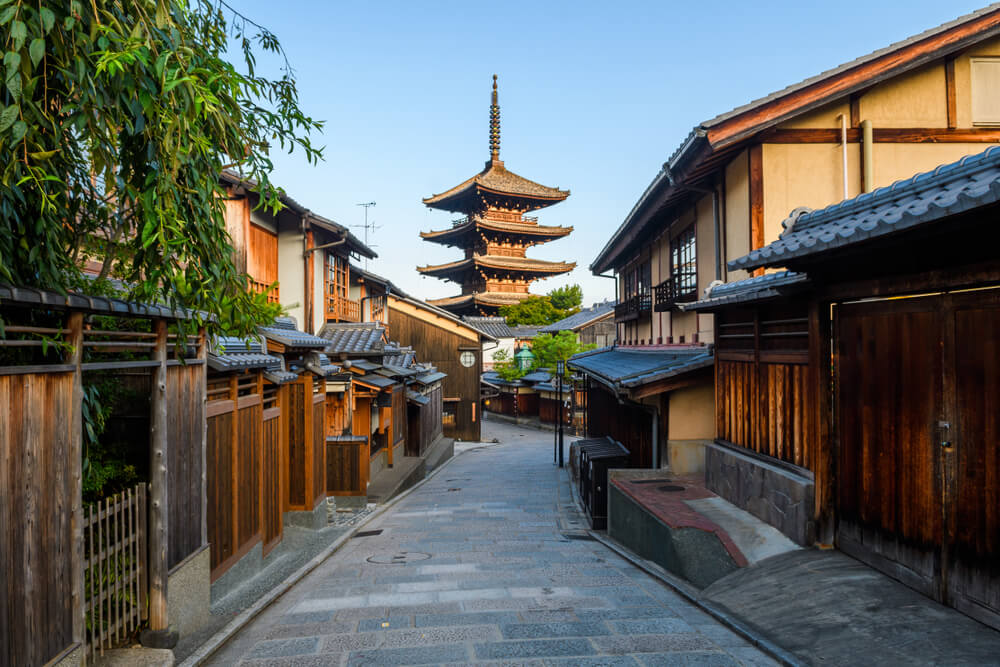 The most popular sightseeing spots in Kyoto are is the Gion and Higashiyama areas.
In Gion and Higashiyama area, you can enjoy walking around town at Maruyama Park as well as famous temples such as Kiyomizu Temple and Yasaka Shrine.
As a tourist destination there is a quaint landscape in Kyoto and you can enjoy the wonderful scenery that makes your photos shine.
The Gion and Higashiyama area has many sweet shops and photogenic spots using matcha and Japanese sweets.
You may encounter Maiko known as the geisha in the city and the cityscape of Kyoto is full of photo opportunities.
The cherry blossom season is crowded with people between late March and late April and the autumn leaves season from early November to early December.
As you have lunch or a cafe break along the way you can easily go around in 2 or 3 hours.
④Kinkakuji (Rokuji Temple)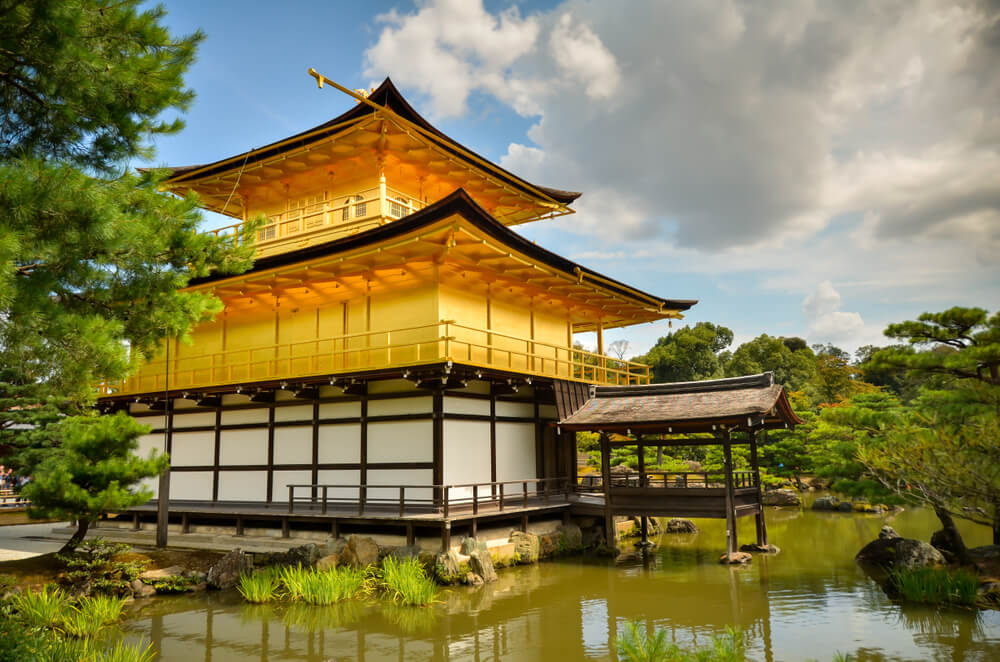 The golden "Kinkaku" was created by Yoshimitsu Ashikaga, the third general of the Muromachi Shogun.
The official name is "Rokuji Temple", and its elegant appearance using 200,000 gold leaf is attracting attention from people all over the world.
It is a three-story gold pavilion made of three layers and is characterized by the fact that no gold leaf is applied to the first layer.
A short walk from Kinkakuji Temple is the country-owned tangible cultural property nostalgic public bath "Funaoka Onsen".
A modern and retro interior like a museum looks like KyotoThe unique atmosphere is also popular with foreign tourists.
You can also enjoy the sparkling "Kinkaku Soft" decorated with gold leaf at the entrance of the Kinkakuji Temple.
There is a famous ice cream in Kyoto and there are three types of ice cream as vanilla, matcha and mix.
It's a soft cream that taste delicious and looks gorgeous.
⑤Yasaka Shrine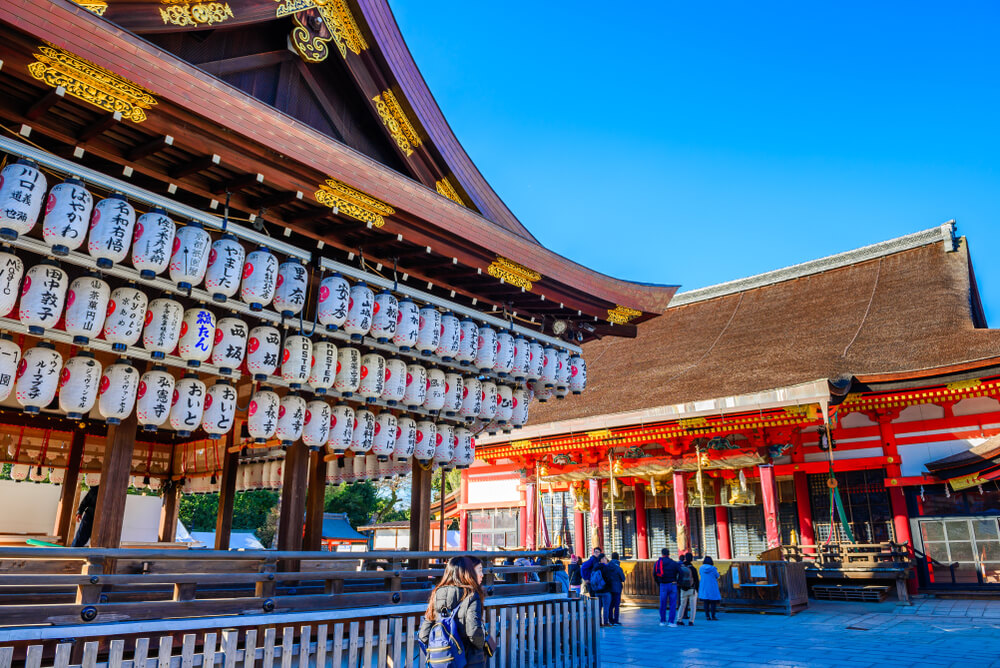 Yasaka Shrine which has a history of about 1800 years is very popular with young people as a profitable spiritual power spot.
As a guardian deity of the capital of Kyoto, it is said to have benefits such as exorcism, plague, illness, home safety, good marriage, business prosperity and good luck.
From July 1st to 1 month, one of Japan's three major festivals, the Gion Festival, is a great excitement and is a UNESCO intangible cultural heritage site.
The adjacent Maruyama Park has a walking path and there are Japanese gardens, restaurants and tea shops.
During the spring which is the cherry blossoms the city becomes overcrowded with people from Japan and all over the world.
⑥Kyoto Gyoen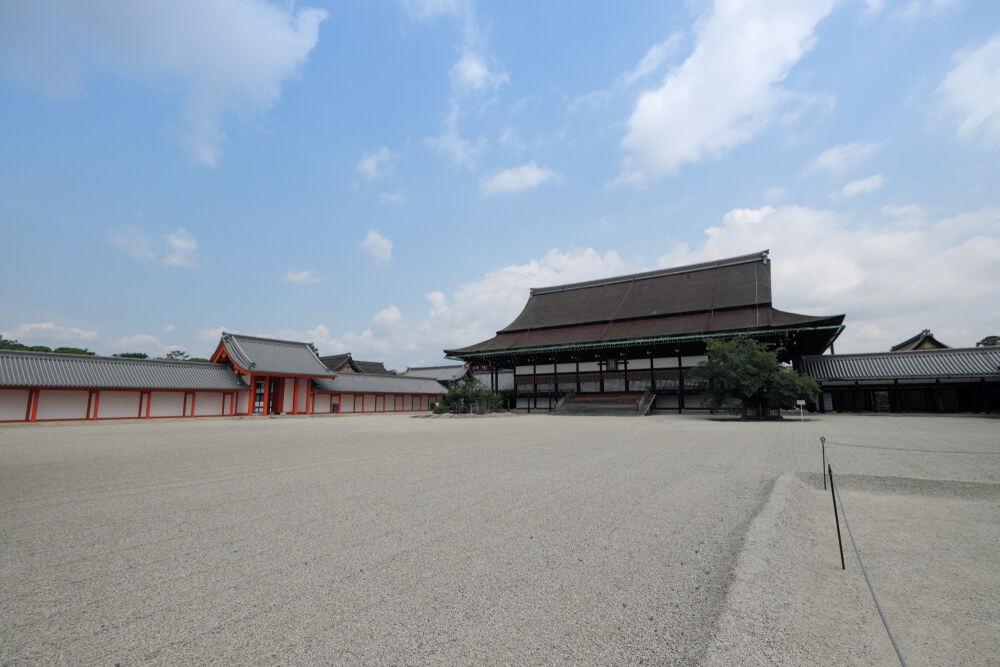 Located in the center of Kyoto City Kyoto Gyoen is a national park managed by the Ministry of the Environment.
During the Meiji period the capital of japan was kyoto for 500 years and it was relocated to Tokyo as the residence of the Emperor and capital of Japan.
Since 1947, it has been widely open to the public and the soot is open for 24 hours.
In the vast park of about 4 km, about 50,000 trees such as plum, cherry blossoms, peaches and maples show their seasonal appearance.
⑦Former Imperial Villa Nijo Castle (Nijo Castle)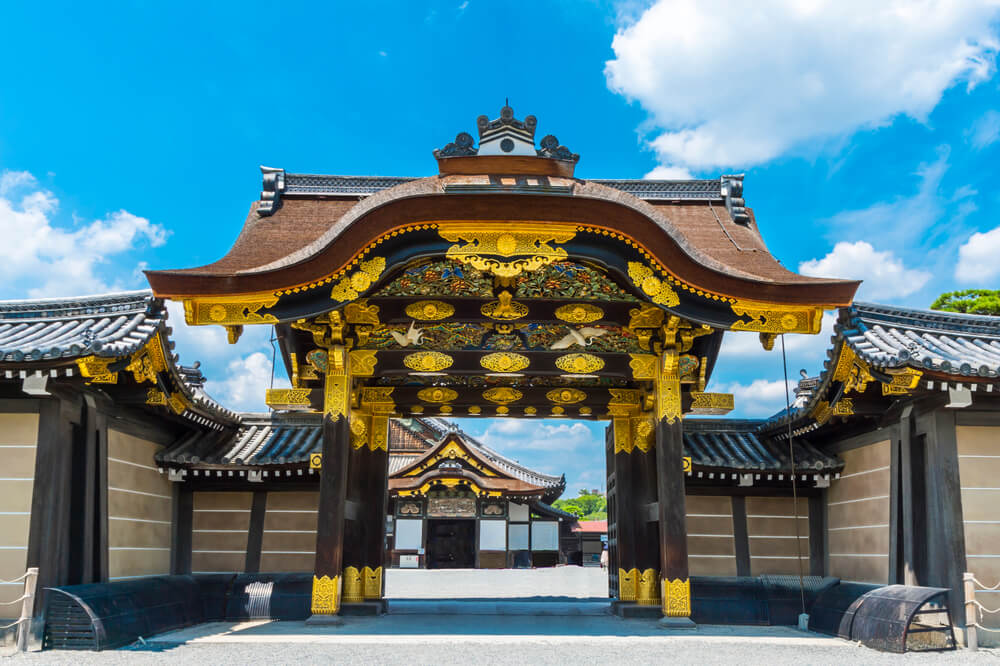 The former Moto Rikyu Nijo Castle in Nakagyo-ku, Kyoto, was completed by the 3rd Shogun Tokugawa Iemitsu in the Edo period.
It is also a world heritage that Kyoto is proud of, and there are a lot of highlights such as the barrier gate and the sculpture of the sculpture in the site of about 7 Tokyo Domes.
From around 2011, Karamon has undergone restoration work such as repairing sculptures and decorative metal fittings, repainting lacquer and re-cooking the husks.
During the spring Nijo Castle is full of cherry blossoms blooming in the garden and the atmosphere is gorgeous.
⑧Sanjusangendo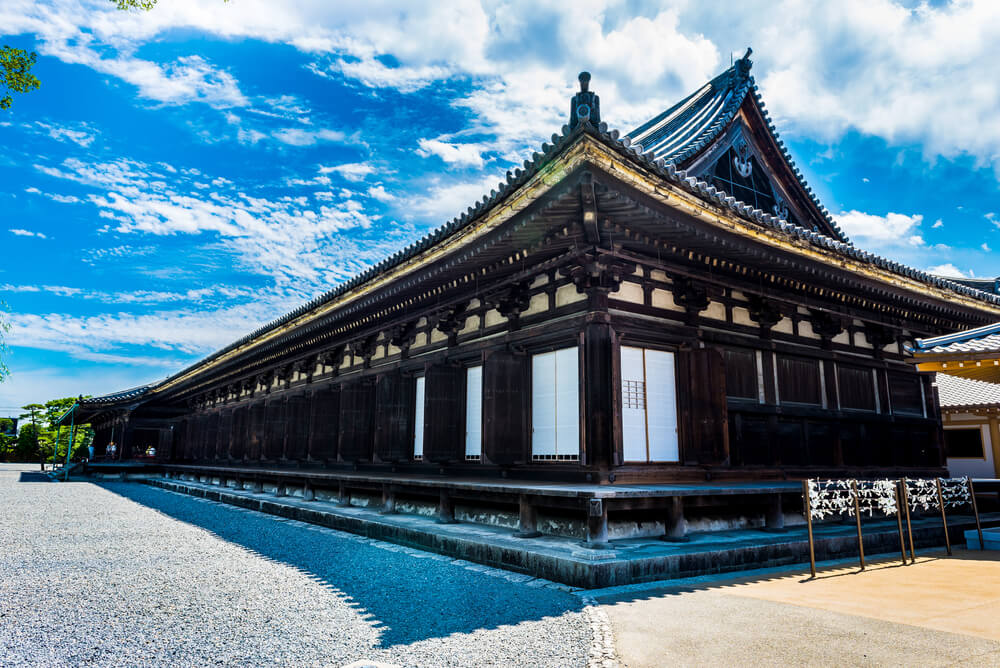 The official name of Sanjusangendo is Rengeo-in Hondo.
There is no doubt that the 1001 Senju Kannon statues with different facial expressions will open their eyes.
This temple started in 1164 at a Buddhist temple built in the Imperial Palace of Emperor Goshirakawa and Kiyomori Taira was promoted.
In order to rescue those suffering in this world Kannon-sama was transformed into 33 so it was called Sanjusangendo.
Every year in the middle of January the popular event "Tetsuya (Large Tournament)" from the Edo period competes for the skill of bow and arrow.
"Okaji" held on the same day as the major competition which is a culture that came from India.
How to travel while sightseeing in Kyoto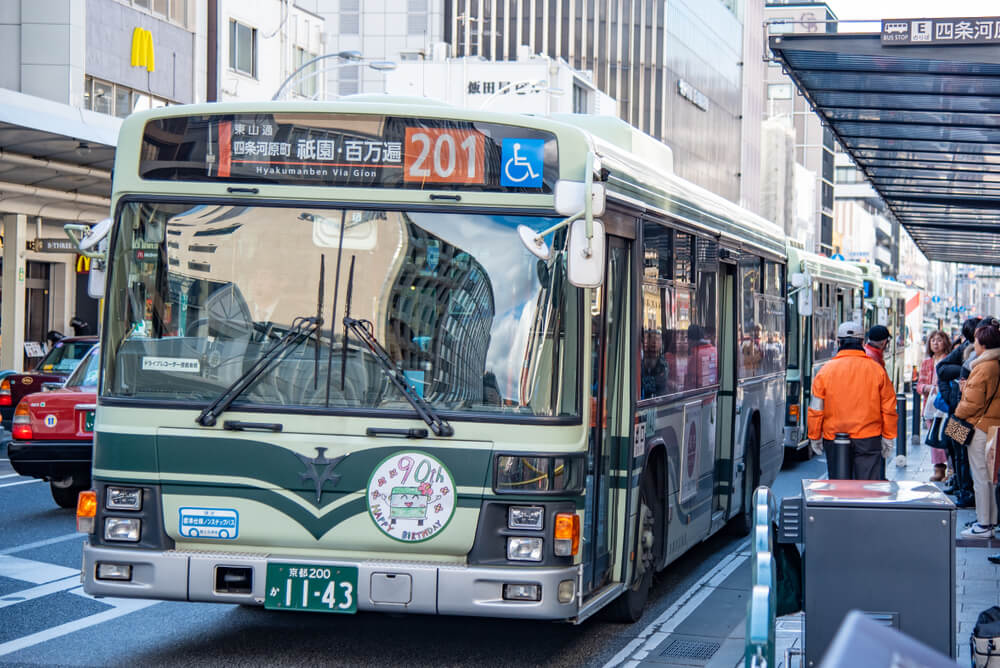 Kyoto, which has a history of 1200 years has many temples and shrines and many people would like to visit and see all at once.
Kyoto still has the townscape of Heiankyo also known as the "Kaiban no Me" and large scale development is not allowed.
Compare to other big cities in Japan, in kyoto there are fewer types of transportation and fewer subways.
The most common way to travel in Kyoto is the "city bus" operated by Kyoto City and the "Kyoto Bus" operated by the private sector.
The "1-day ticket" is an unlimited ride for 600 yen a day and you can take both Kyoto and city buses making it ideal for tourists.
The trains that run in Kyoto include the Karasuma Line that runs from north to south and the Tozai Line that connects east and west.
"Kyoto Sightseeing One-Day Pass", you can get unlimited rides for 900 yen within the designated section for all municipal subways ,all city buses and Kyoto buses.
How to enjoy walking around Kyoto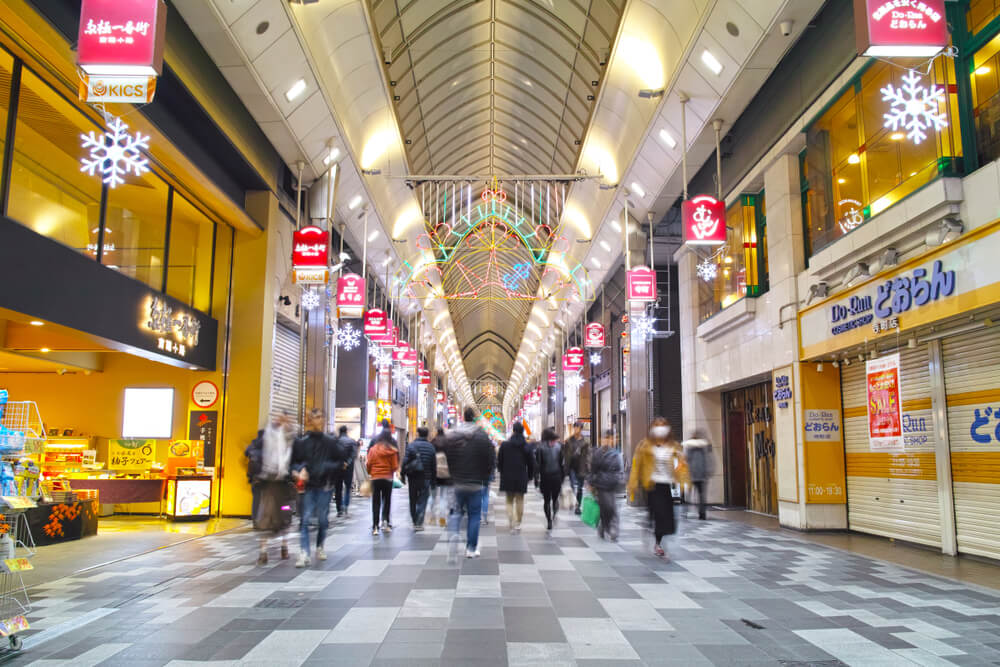 if you wish to walk around Kyoto you can go to Sanjo and Shijo Kyoto's premier shopping district where old and new blends together.
Many fashionable restaurants, cafes and long established Japanese confectionery stores remains creating a Kyoto like atmosphere.
Nishiki Market in Nakagyo-ku Kyoto is a food entertainment called the Kyoto kitchen.
There are 130 shops on both sides of the narrow street including Kyoto cuisine ingredients, fresh fish, fresh food and processed foods.
It is ideal for walking around the town as you can enjoy a shop where you can have food samples and enjoy.
As you walk around Kyoto, you can't miss the tea shops with famous uji matcha tea and Japanese sweets using Wasanbon.
How to choose activities in Kyoto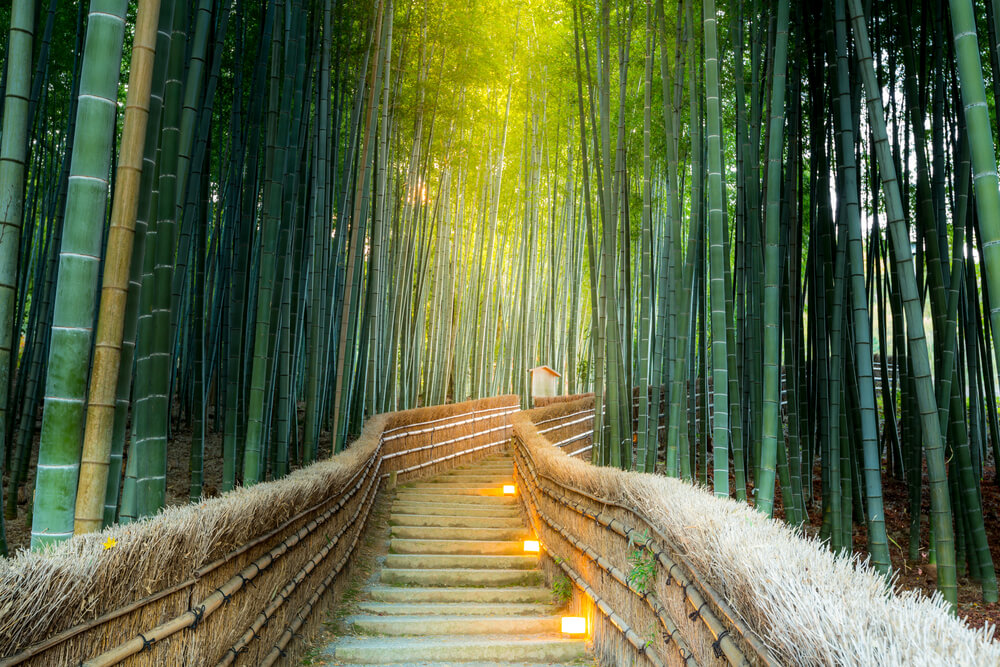 There are some popular activities in Kyoto right now where you can experience 12 pieces of authentic Heian costumes.
When you wear a noble costume from the Heian period and take a photo with it you would have a time travel and will be a great memory of your trip.
For the activity group, check out SUP (Stand Up Paddle) at Arashiyama, one of the world's best scenic spots.
You can enjoy the beautiful waters of Arashiyama, the magnificent nature and history and historically important cultural properties at the same time.
Let's refresh the fatigue of both body and soul at the nearby Arashiyama Onsen "Arashiyama Onsen Kaze no Yu".
How to choose meals in Kyoto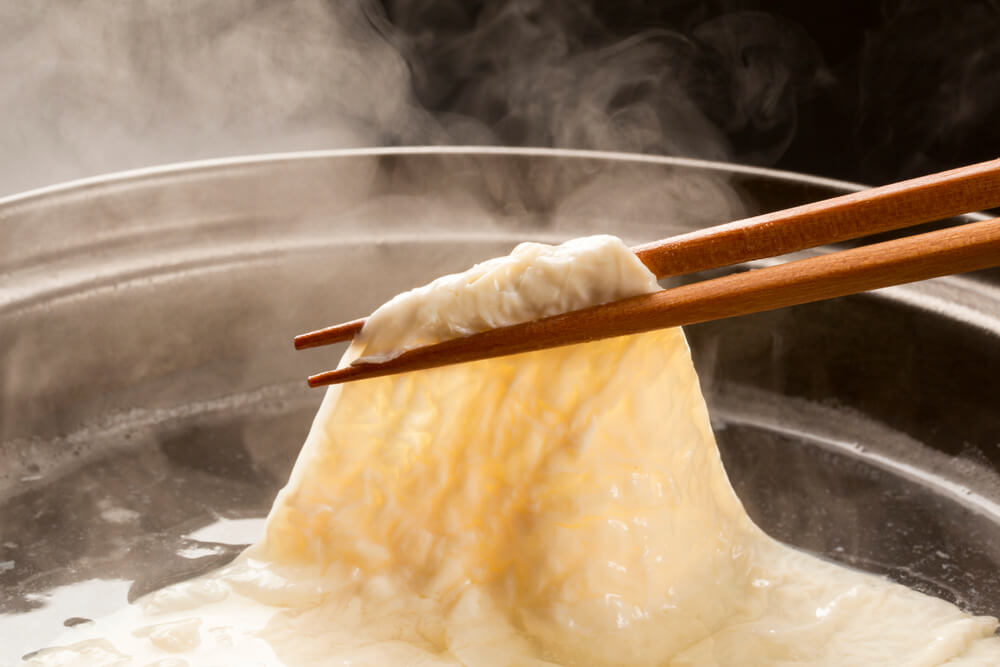 Kyoto has long been known for its good quality groundwater making it suitable for tofu.
Kyoto water has low hardness and low iron content making the tofu taste even smoother.
In Kyoto, there are many long established tofu made from carefully selected soybeans and made from the groundwater of Kyoto.
Founded in 1635, the "Okutan Nanzenji Store" offers a rich soy-flavored tofu while looking out at the beautiful garden from the tatami room.
There are many long-established tea shops in Kyoto and matcha sweets and parfaits using real Uji Matcha are exquisite.
How to buy souvenirs in Kyoto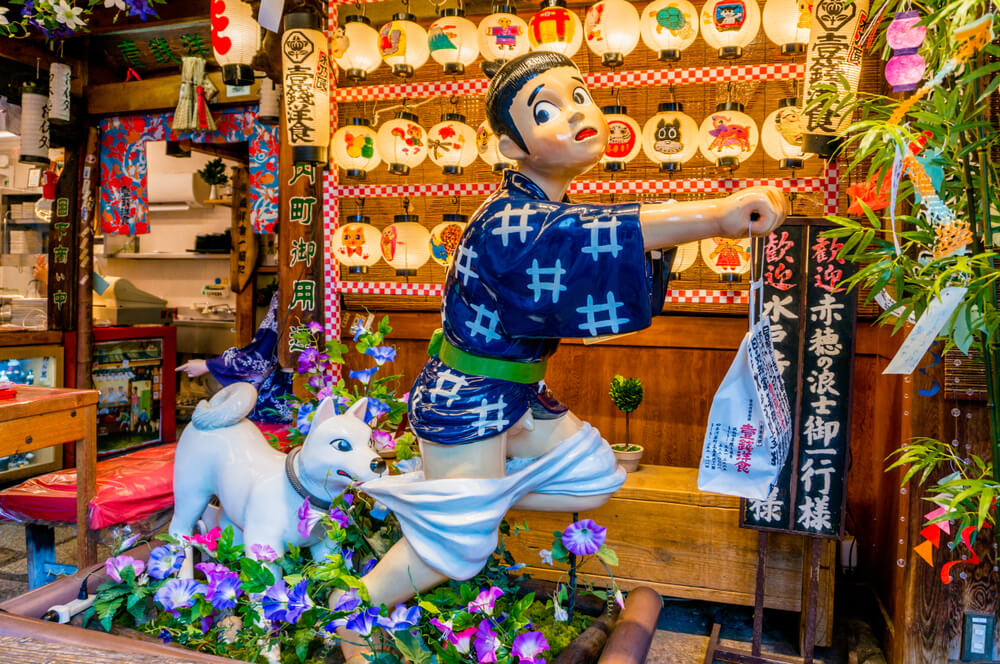 There are souvenir shops everywhere in Kyoto but the recommended area is Gion Shopping Street.
 
Along the Shijo Street that connects Yasaka Shrine and Kawabata Street there are a variety of shops and souvenir shops like Kyoto.
There are "Yojiya", which is famous for oil-blotting paper, "Gion Marun", which is famous for Kyoto, and "Kyogi" "Maisendo".
In the Arashiyama area, you can find many Kyoto souvenirs from Japanese sweets, folk crafts, and Japanese accessories.
How to enjoy the four season of Kyoto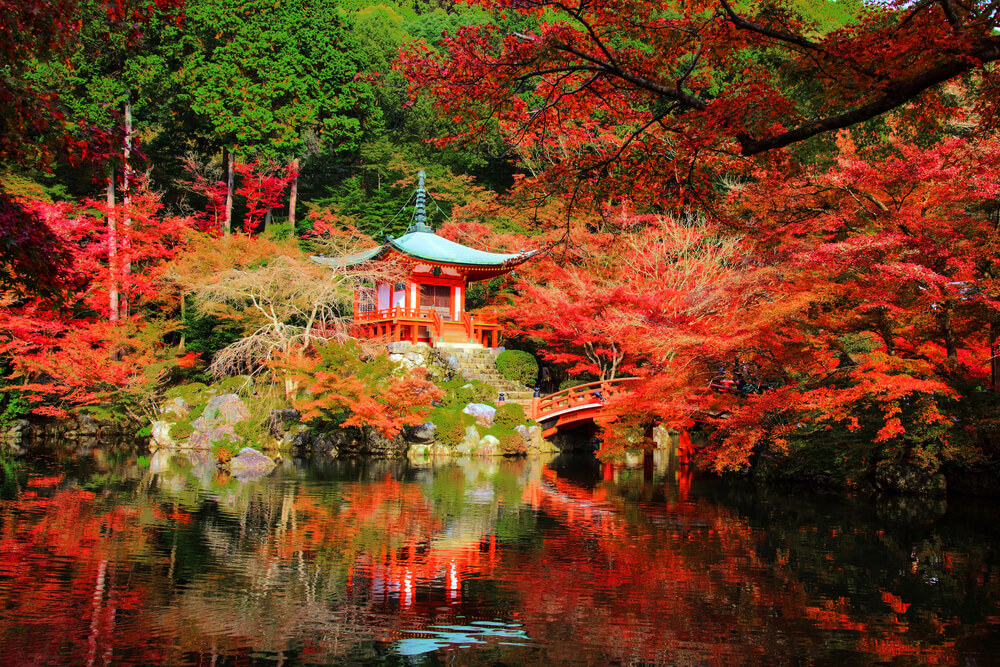 Kyoto has seasonal attractions and there are ways to enjoy each season.
 
The spring season from March to April is when the sun is warm and the cherry blossoms are in bloom.
The famous cherry blossoms in Kyoto can be seen at the shrines and temples and the parks in the city.
During the spring, the temperature rises to around 20 degrees but it gets cold in the morning and evening so you need to have a jacket.
From May to June, which is a refreshing early summer blue maple and hydrangea are in full bloom.
Fushimi Inari Shrine, which is popular with tourists has a lot of rain but the rainy cityscape is beautiful and moist, so you can avoid crowds.
Kyoto is a basin surrounded by mountains on all sides, so it is hot and humid from July to September in summer.
But one of the three biggest festivals in Japan the Gion Festival is a must see.
During the autumn from October,the leaves are the most beautiful and the most recommended time of the year.
From December to February in winter, the cold is severe and below freezing and snow can accumulate.
Please note that the stone steps of the shrines and temples are slippery due to snow.
Summary
Kyoto is attractive because you can enjoy various beautiful scenery throughout the year.
when you look at historical sights and shrines and temples, you can enjoy the rich nature of each season and the delicious food.
If you use a bus, subway or taxi you can travel around Kyoto efficiently.
Please come to Kyoto, the ancient city of japan and enjoy the most unforgettable trip of your life.