Okinawa is popular domestic resort are rooted in the clear sea and unique culture.
During your trip to Okinawa, you can enjoy local gourmet and home-cooked foods loved by locals.
Okinawan gourmet has developed as a unique multicultural food culture of China, the United States and Mexico.
Here are some gourmet foods and restaurants recommended for sightseeing in Okinawa.
What is the recommended gourmet in Okinawa?
Okinawan cuisine is strongly influenced by post-war Americans and tends to use American ingredients.
Plenty of pork, rich flavor, high calorie, plump texture.
Okinawa Soba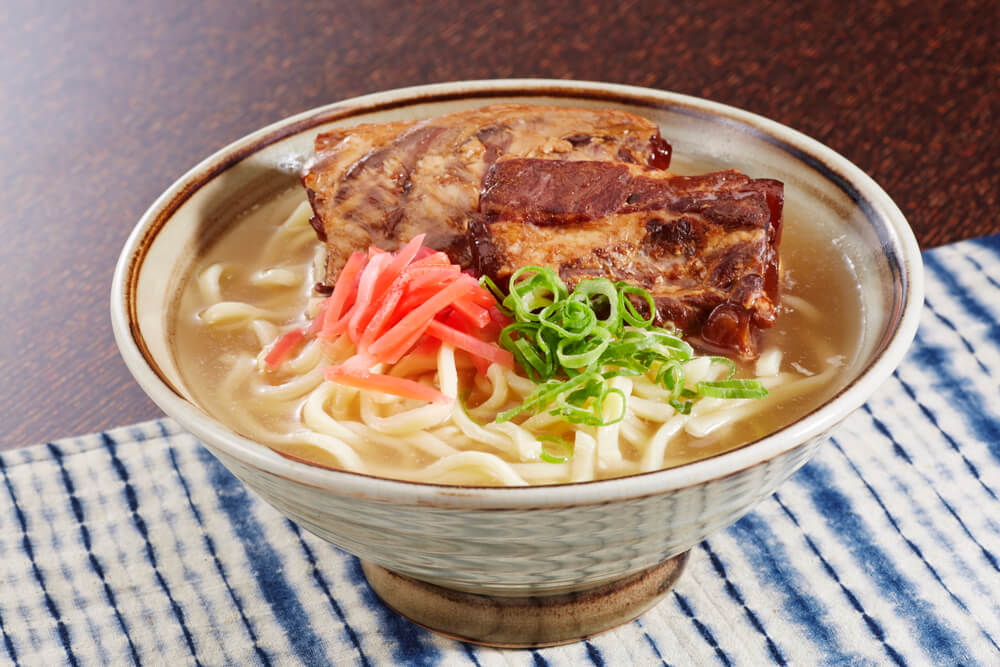 Okinawa soba "Okinawa nodeless" is a soul food loved by Okinawans.
The noodles are flour, the toppings are pork ribs and kamaboko and the soup is pork bone or bonito dashi base.
Sprinkle with homemade peppers called pipachi and the refreshing spiciness will arouse your appetite.
There are more than 300 specialty stores of "Okinawa soba" in Okinawa Prefecture and the characteristics vary depending on the region.
For example, Miyakojima, which is handed down in Miyakojima is plain noodle with pork and kamaboko.
"Yaeyama soba," which flourished in the Yaeyama region, features white fish near the Ishigaki coast and pork cut with Yaeyama kamaboko.
Taco Rice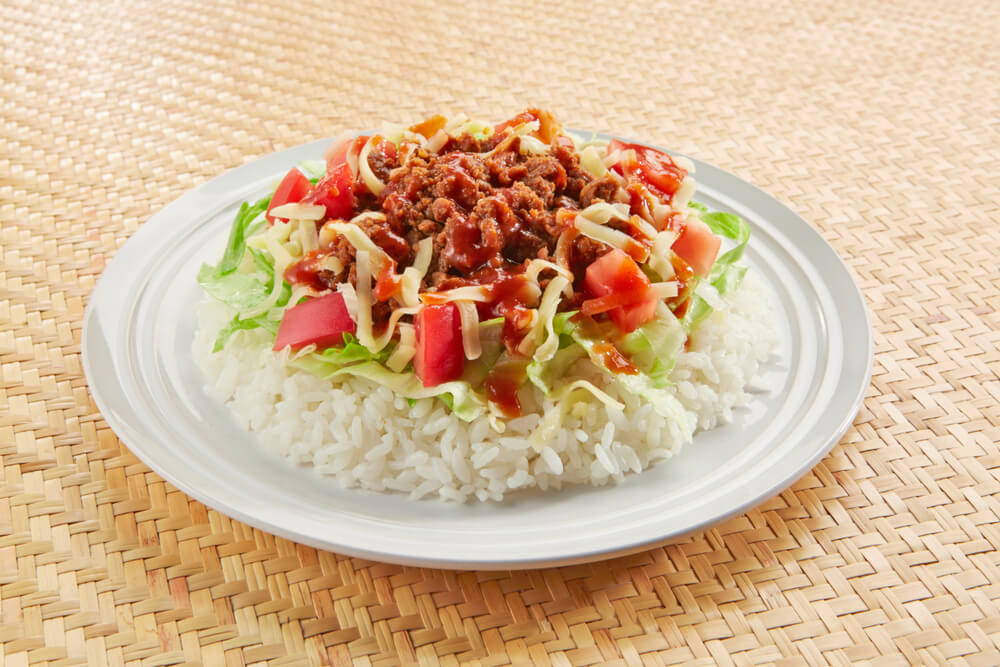 "Taco rice" is a traditional Okinawan gourmet Mexican tacos arranged in a Japanese style.
A hearty dish of chopped spicy meat, plenty of cheese and crispy lettuce rice.
Originally designed to offer "cheap, fast, complete" to young american soldiers stationed in Okinawa.
Agu Pork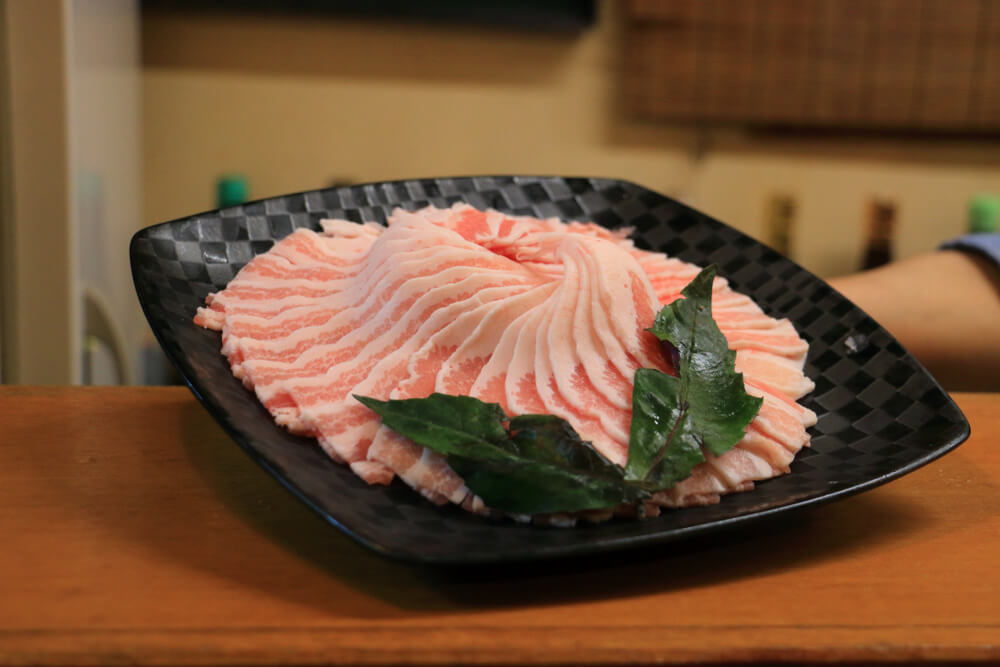 Okinawa brand pig "Agu pork" is a black pig native to Okinawa.
Quality-guaranteed agu pork is a valuable ingredient called phantom pork due to its limited production.
It is a marbling meat with sweetness to fat, has a higher nutritional value than general pork, and contains a lot of amino acids as an umami ingredient.
Shabu-shabu, pork cutlet and yakiniku are good for health because they contain less fat and cholesterol.
You can enjoy the rich flavor from the tenderness of meat and gravy.
Okinawa Cuisine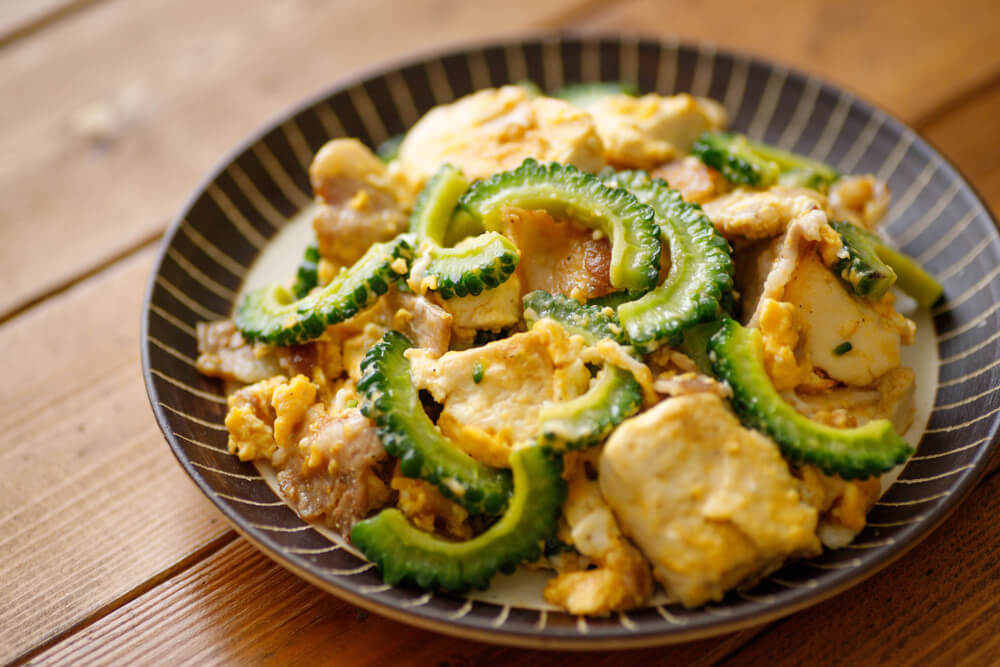 The food stalls on Okinawa's largest international street, Orion Street are lined with Okinawan ingredients and restaurants.
"Goya champuru" is a stir-fry that mixes Okinawan ingredients such as bitter melon, vegetables and tofu.
"Rafute" is a traditional dish that uses salt and miso as seasonings and accents bonito flakes and pork soup.
"Tebichi" is a stewed pork leg. Pig skin is rich in collagen.
Umibudo /sea grapes is a popular Okinawan food with a pouty texture and sea aroma.
It is rich in vitamins, calcium, iron, and fiber.
Japanese tiger prawn/kuruma prawn
Okinawa, where the temperature and water temperature are high is a popular area for shrimp farming where you can enjoy the fresh seafood.
Kumejima's specialty shrimp boasts the largest aquaculture in Japan,its sweetness and crispy texture are popular.
The shrimps on Kumejima are very fresh and you can enjoy their elasticity and richness when eaten with sashimi.
Tropical Fruits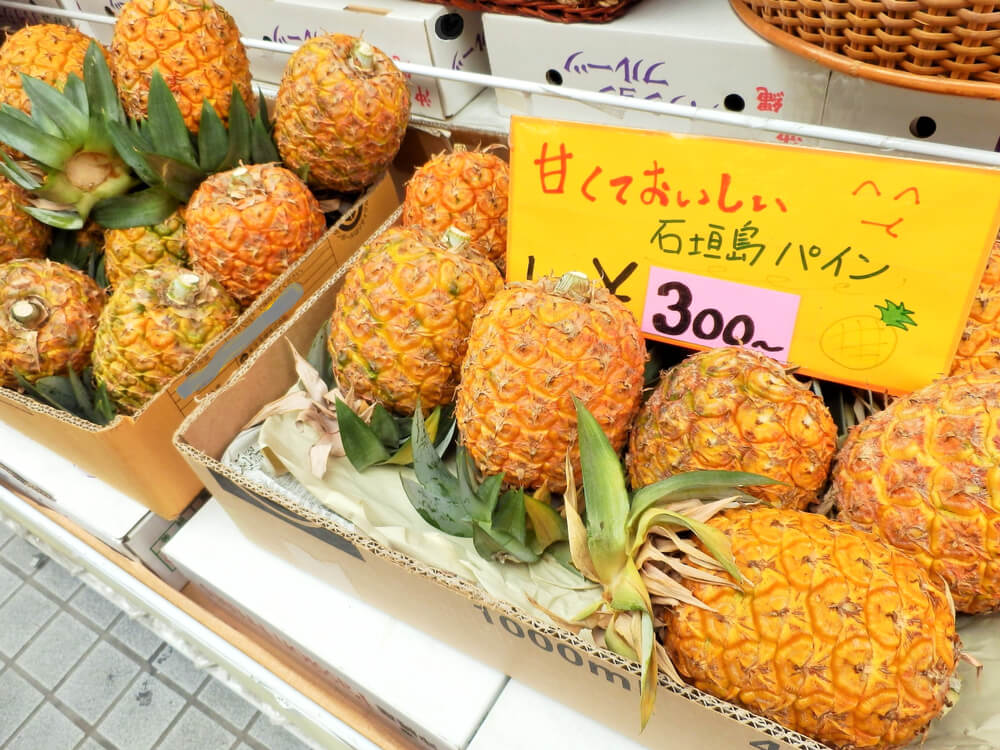 In Okinawa, which is blessed with a mild climate, "tropical fruits" such as mango and Ishigaki Island pineapple are excellent.
The mangoes of Miyakojima have aroma and sweetness and you can feel the blessings of the Okinawan sun.
Enjoy fresh mangoes at Tourist Farm Utopia Farm Miyakojima near Miyako Airport.
The "Utopia Mango Parfait" that appears only from late June to early August when mangos are harvested is very popular!
What are the characteristics of Okinawa gourmet ?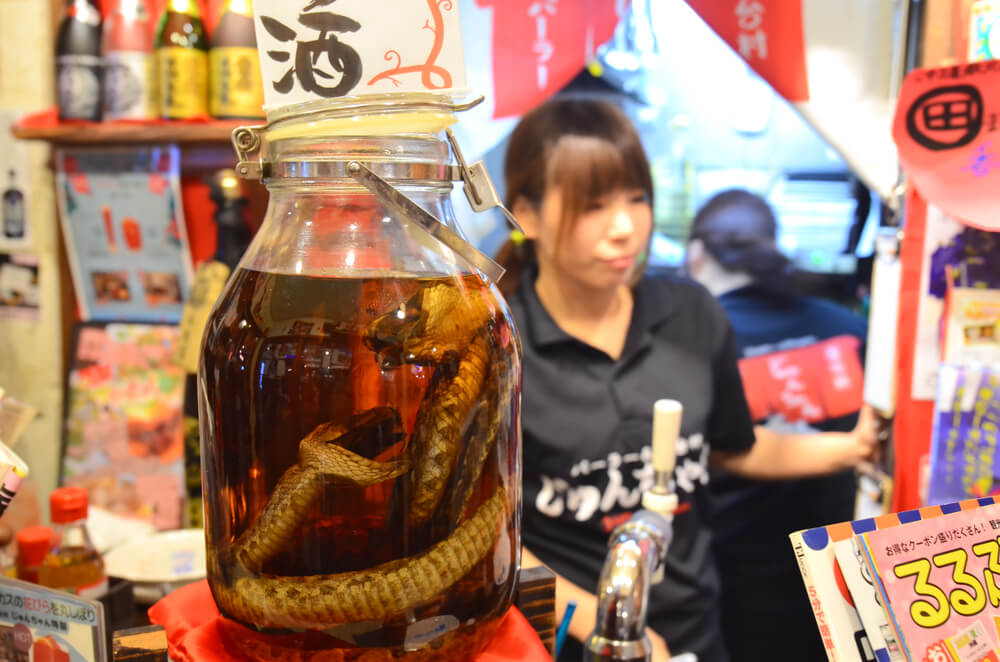 Surrounded by the beautiful sea and nature, there are two gourmet foods, "Okinawa cuisine" and "Ryukyu cuisine.
"Naturally, there is a difference between "Okinawa cuisine" and "Ryukyu cuisine."
"Okinawa cuisine" is a dish that uses foreign ingredients and seasonings that were influenced by the United States after the war.
On the other hand, "Ryukyu cuisine" is a traditional dish that has been handed down to Okinawa.
They use only Okinawan ingredients and make it with Okinawa's original recipe.
"Ryukyu cuisine" is greatly influenced by Chinese cuisine and many pork dishes are characterized by using a lot of oil.
Recommended restaurant in Okinawa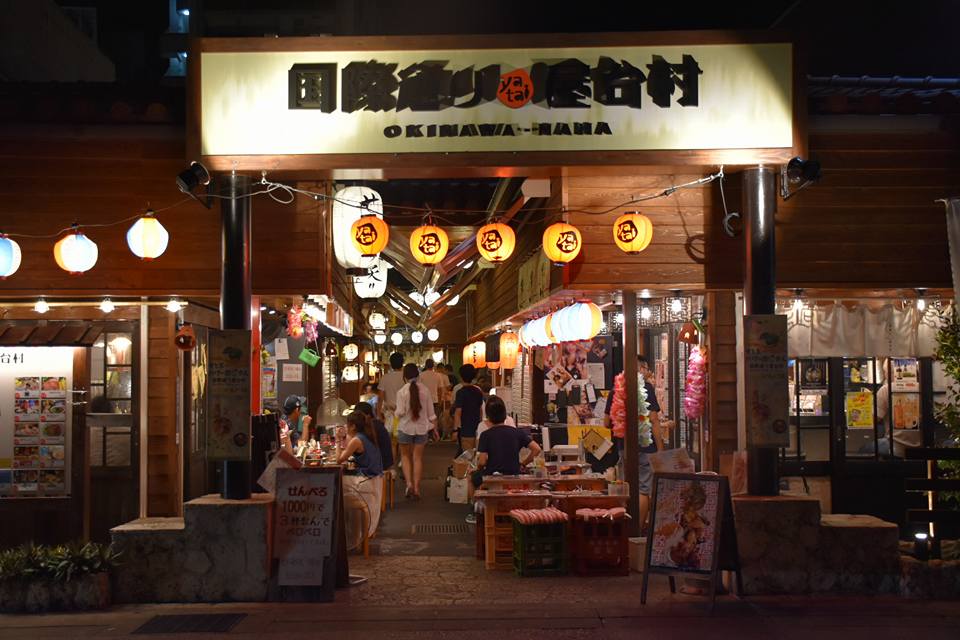 Here are some restaurants where you can enjoy delicious local cuisine from Okinawa.
Original Umi Grape / Onna Village, Kunigami-gu
Umi Grape, located in Onna-son, Kunigami-gun is a homely and cozy Okinawan home restaurant.
The "Umi Grape Bowl", which uses sea grapes, also called the gem of the sea is a popular menu that has been loved for many years.
The founder of the original sea grape bowl, which is very popular with foreign tourists.
Ishigufu Orokugushi / Naha City

"Ishigufu Orokugushi" in Naha is an Okinawa soba restaurant where you can enjoy delicious soup based on Agu pork.
The broth is mellow and has a taste not found in other noodles! It has a good reputation.
When the weather is nice, you can enjoy your meal while enjoying the breeze on the terrace seats surrounded by nature.
Matsumoto Main Store
Matsumoto Main Store in Matsuyama, Naha City specializes in shabu-shabu using traditional Okinawan pork.
Please enjoy the healthy Agu pork shabu course with homemade ponzu with less acidity.
The rare Yamashiro beef sashimi and tongue, sirloin roast chicken and Yanbaru chicken wings are skewered.
Many celebrities visit, there is a colored paper line with a signature inside the store, it is always crowded and reservations are essential.
King Taco /Kincho Town, Higashison

Founded in 1984, the "King Taco Kin Main Store" is called "Kintaco" and is popular with locals
Recommended for those who want to eat taco rice that is generous, cheap and delicious.
The most popular menu is taco rice cheese vegetables, which consist of homemade taco meat, plenty of cheese and hot rice topped with fresh vegetables.
During lunchtime, it is crowded with eating out and takeout, so we recommend an early visit.
Jackie Steak House / Naha
"Jackie Steak House" is a long-established steak restaurant with a 60-year history located in the center of Naha City, Okinawa Prefecture.
The hearty steak is made of red American style meat with a healthy and light finish
Popular menus include tenderloin steaks and potato and onion New York steaks.
Pork Egg Rice Ball Main Store
"Pork egg onigiri" is an Okinawan soul food made of fragrant grilled spam and thin grilled eggs sandwiched between rice balls.
You can enjoy freshly made rice balls at a pork egg rice ball specialty store.
There is also a great set menu of fried shrimps, wieners and boiled eggs.
Summary
In Okinawa Prefecture, you can enjoy a variety of gourmet foods, from home-cooked dishes to court dishes from the Ryukyu dynasty.
Let's enjoy the delicious food while traveling to Okinawa!
▶【Top 5】Okinawa Sightseeing Spots and the Tips for walking around the city