Okinawa is a famous resort place in Japan. You go to see beautiful emerald green sea, a world heritage, "Shurijyo Castle" and so on.
The remains of Ryukyu Kingdom (Okinawa used to be called Ryukyu Kingdom) and the scenery of great nature in Okinawa will give you precious experience.
We introduce must-visit 5 sightseeing spots and the tips for walking around Okinawa to you who have never been to Okinawa.
Where is Okinawa located ?
5 must-visit sightseeing spots in Okinawa
Sightseeing spots in Okinawa is divided into three area:northern, central and southern part.
If you have never been to Okinawa, it would be best to go to the main island of Okinawa with clear sea and sandy beach.
1. Okinawa Churaumi Aquarium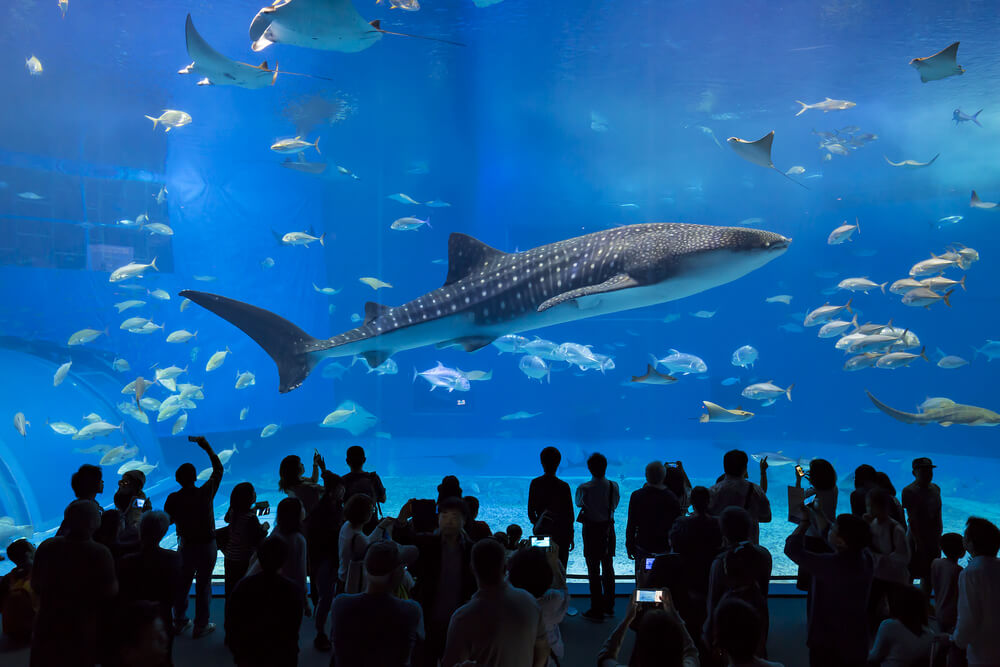 Okinawa Churaumi Aquarium is a must-visit sightseeing spot in Okinawa.
It has a world-class record of breeding number for whale shark and manta ray. In addition, it owns a gigantic tank in the world.
The aquarium breeds 740 kinds of sea creatures. Total breeding number is over 21,000. You feel like walking in the sea if you come here.
It is good for the family with kids to go to a show which dolphin performs.
Dolphins can sing to Okinawa local song. You should see the wonderful relationship between dolphins and staff.
As the restaurant and cafe is located next to a large tank, you will eat Okinawa local food like Taco rice with the great view of whale sharks and colorful sea creatures.
Churaumi Aquarium is located in Ocean Expo Park. This has Traditional Okinawa Village and Omoro Arboretum.
In the park, you can walk in the area reconstructing town of Ryukyu Kingdom from 17th to19th century and play the sanshin(Okinawa traditional three-stringed instrument).
In addition, there is an arboretum displaying 22 native species of Okinawa. Please visit and check them.
2. Okinawa World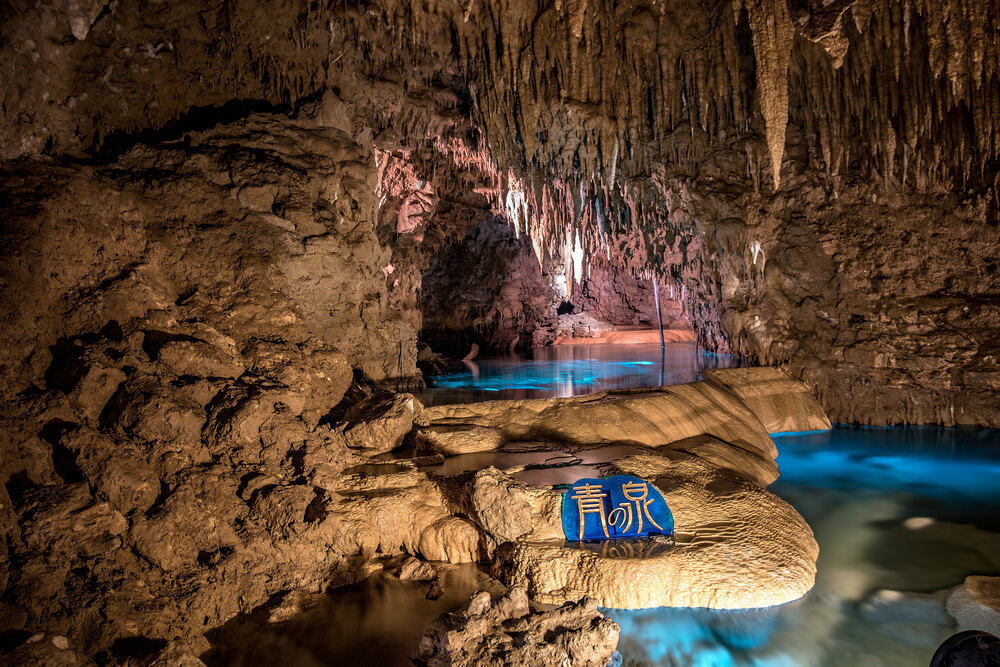 Okinawa World is open in 1972 and renewed in 1996.
Every year, over a million people come to this entertainment place. Especially, the family with kids from all over Japan visits here.
The feature is the longest limestone cave in Japan, Gyokusendo, which have a total length of 5000 meters, and watching a dancing group "Super Eisa." Eisa is classical dance to hold a memorial service for the dead.
Tropical orchards cultivate tropical trees that bear 100 types of fruits like mango, papaya and pineapple.
You will see seasonal rare flowers and fruits, savor tropical fruits and try some coconut juice.
Okinawa World, the four times size of Tokyo Dome, offers you various experiences for Okinawa history, culture and nature.
Okinawa World is 30 minutes drive from Naha Airport. Good access is attractive feature.
3. Shikinaen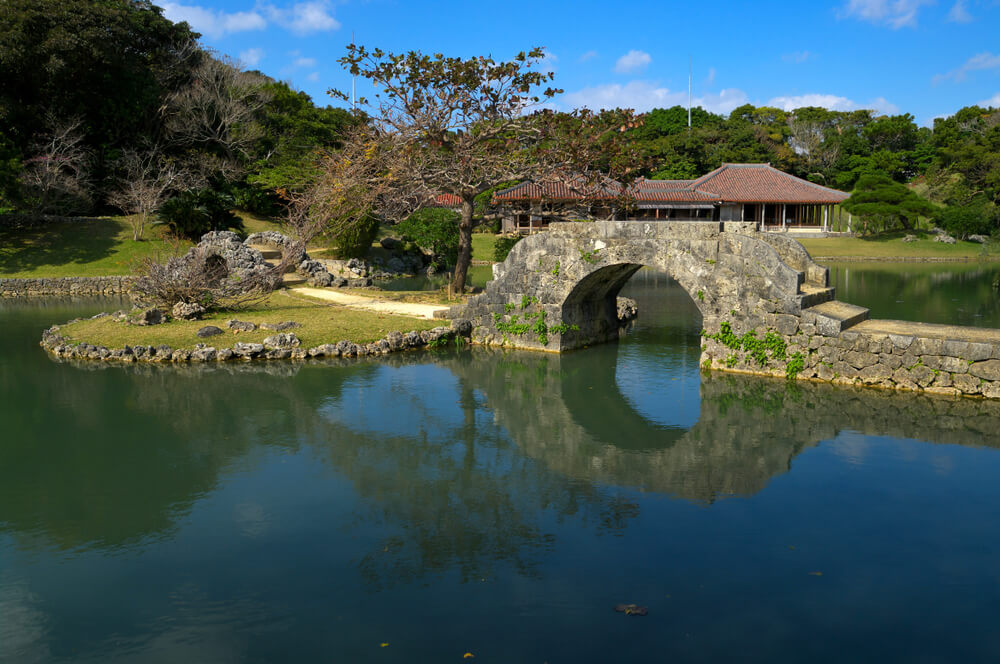 Shikinaen is located in Naha City of Okinawa. This is a garden registered as a world heritage site, which used to be the largest royal residence of Ryukyu family.
This place used to be a resort area to Ryukyu family and received visitors from China or foreign countries.
This vast site has some architectures and Chinese-style pavilion and rock bridge. If you go into the house in the garden, you will feel the atmosphere of Ryukyu Kingdom.
You will see the wonderful scenery from the house called "Udon." You can go around the garden in about an hour if you walk slowly.
4. Naminoue Shrine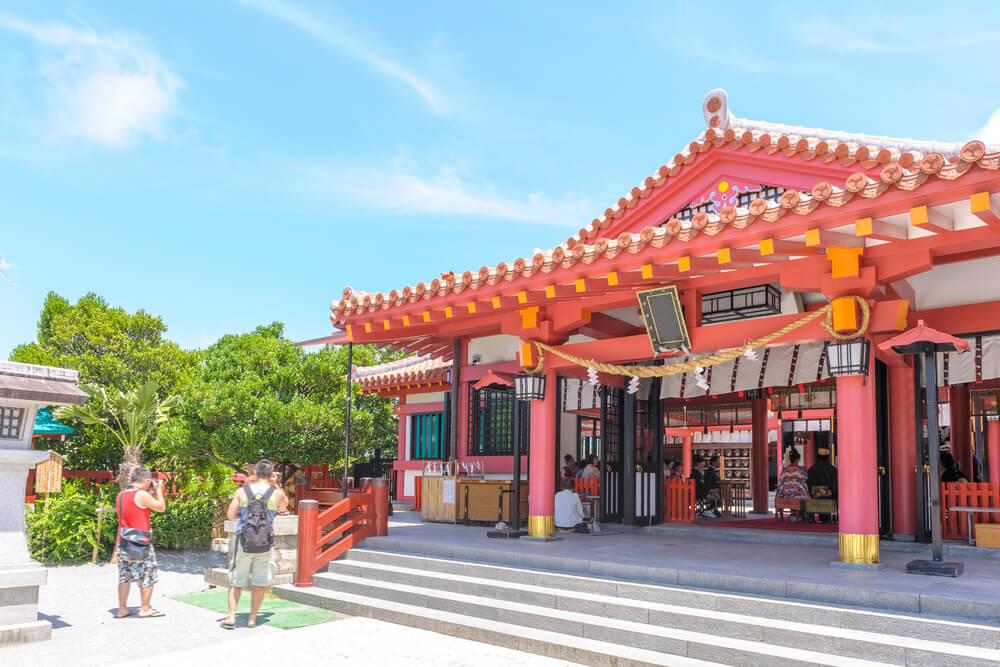 A long time ago, Ryukyu Kingdom specially treated only eight shrines. They are called Ryukyu Hasha. Naminoue Shrine was one of Ryukyu Hasha.
The shrine was admitted the highest position of eight shrines in Ryukyu Kingdom. It is well-known for the shrine of an honorable status.
It located on the heights with a full view of Naha Port. Local people call it "Nanmin-san" or "Nanmin."
It is popular as a spiritual place. It offers blessings for avoidance of bad luck, easy delivery, family's safety, prosperous trade and so on.
Behind the shrine is a beach called "Nami no ue beach." It is good spot to make a short visit after the shrine.
Every April to November is swimming season. So it is popular to the family with kids.
It is only 5 minutes drive from Kokusai Street of Naha City. You will visit easily.
5. Senagajima Umikaji Terrace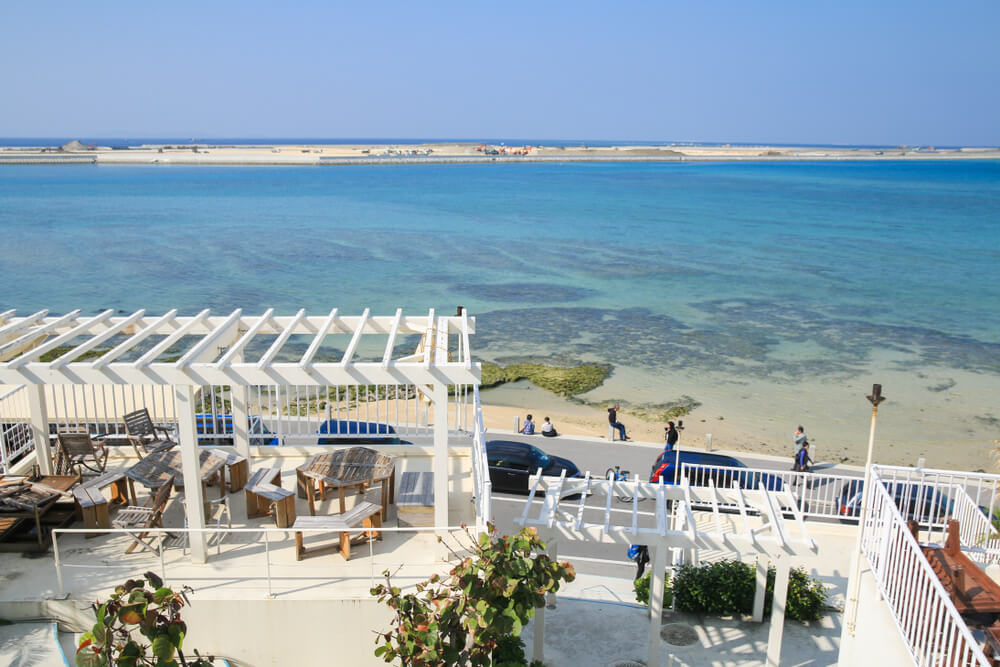 Senagajima Umikaji Terrace is a largest shopping mall near Naha Airport in Tomigusuku City of Okinawa.
There are more than 30 stores like accessory shops, grocers, cafes and restaurants.
The building with a whitewashed wall against blue sky and sea looks like the resort area in the Mediterranean.
Senagajima is only about 1.8 kilometers in circumference. It is about 15 minutes drive from Naha Airport and connected with Okinawa Island.
In recent years, sightseeing spots like natural hot spring, hotel and shopping mall has increased. You will have a wonderful view of Girama Islands.
As Umikaji Terrace is close to Naha Airport and under the course of take-off and landing, the sunset with flying airplanes is a popular view to couples.
Shurijo Castle Park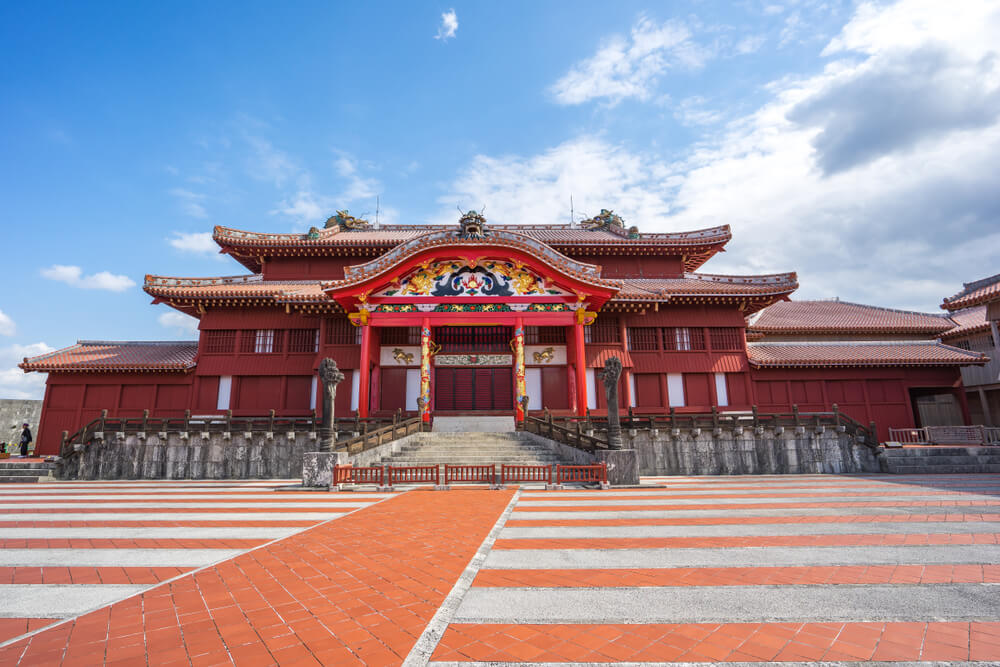 "Shurijo Castle Park" registered as a world heritage on the southern part of Okinawa was burned down on 31 November in 2019.
It was built in 14th century. The design is influenced by Chinese culture because Ryukyu Kingdom traded with China. Clear vermillion color is the symbol of royal.
Shurijo Castle Park is regularly held on some activities such as a ceremony to open the gate at morning , Ryukyu dance concert, illumination at night, Taking a photo with Ryukyu clothing, Sanshin lesson and so on.
From the hill in front of the main hall of the castle, you can overlook Naha City. You will feel like traveling back in the time to Ryukyu era.
Shurijo Castle is the symbol of Ryukyu Kingdom's history and culture. We can have precious experience to feel Okinawa atmosphere. So we earnestly desire to rebuild it.
How to travel while sightseeing in Okinawa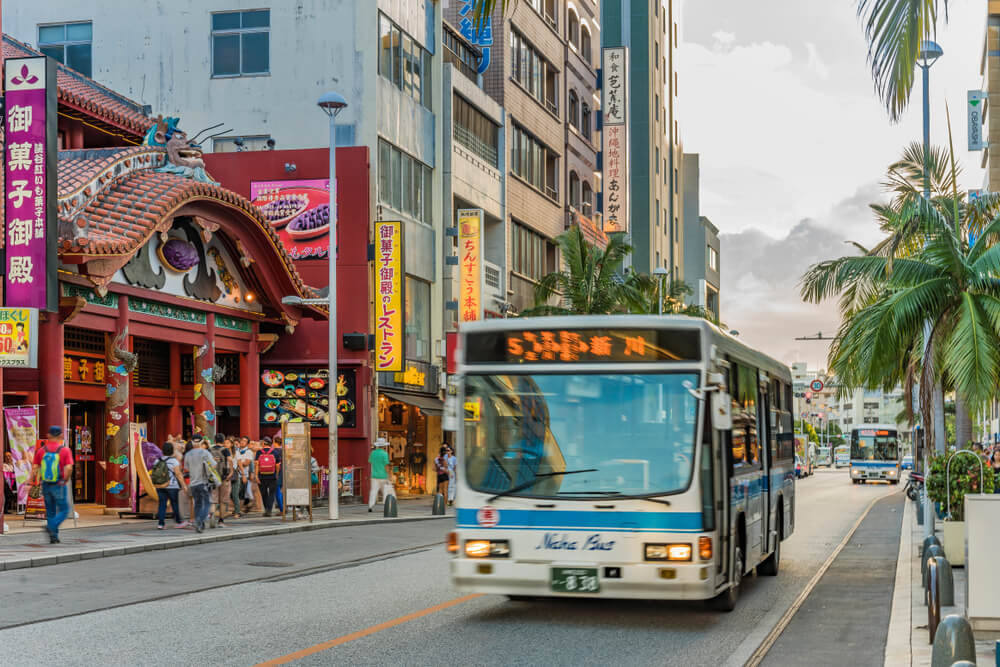 If you want to go around Naha City or the whole Okinawa Island, you should use a rental car.
You can rent a car around Naha Airport as there are some rental car shops.
At departure lobby of the airport on the 1st floor, you will find a bus stop to rental car shops. You take it on and go to the shop.
The notice to drive in Okinawa is that Naha City is heavy traffic in the morning and evening.
During busy time, it might be good to use Okinawa Expressway and Naha Airport Expressway.
When moving within Naha City, bus, taxi, monorail and bicycle are good transportation.
Okinawa has no train except monorail. The best public transportation is bus.
If you worried about transportation, you will check a bus tour by Daiichi Naha bus.
Regular sightseeing tour has 4 courses such as going to the southern part of Okinawa, and Churaumi aquarium.
A monorail called "Yui rail" starts at Naha Airport. As soon as you get to Okinawa, you can take it on.
The monorail stops at Shurijo Castle and Kokusai Street, which is a shopping district in Naha City.
If you go to a place nearby, you should rent normal or electric bicycles.
Enjoy walking around Okinawa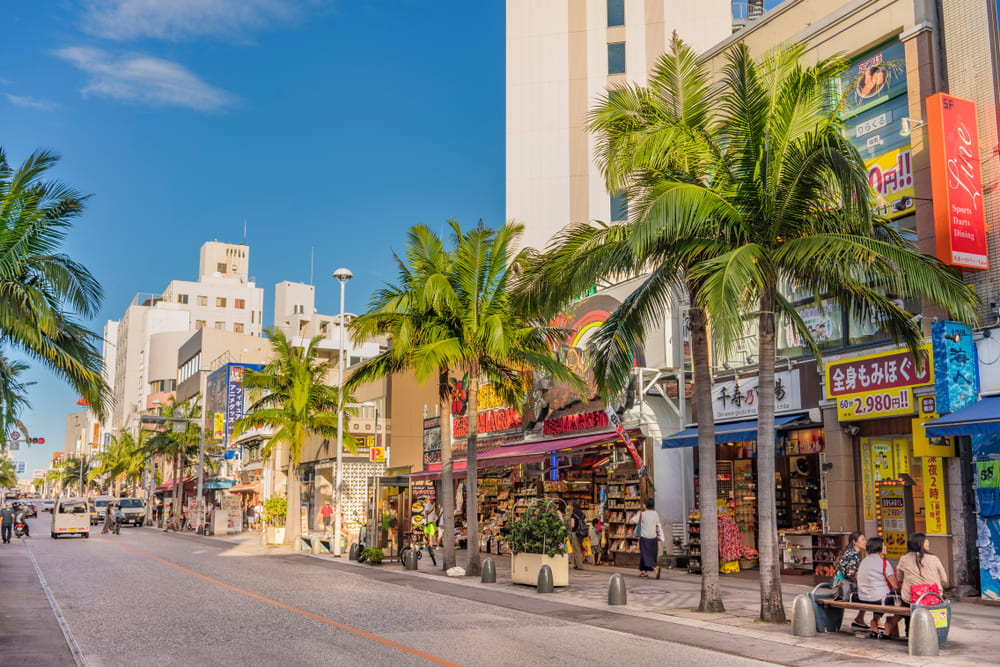 Sightseeing in Naha City of Okinawa is to walk around Kokusai Street.
1.6 kilometers street is located in the center of Naha City. There are souvenir shop, grocers, restaurants. You enjoy shopping and meal.
"Kokusai Street Yataimura" opened in 2015 gathers restaurants serving Okinawa food.
In addition, some shopping streets are around there. You will find souvenirs and taste Okinawa foods and sweets.
On 2nd floor of "Makishi Public Market," you can eat Okinawa soba noodle and food, and find local ingredients and goods. It is also a good place to buy souvenirs.
The feature of Okinawa food is colorful and strange appearance like fish, mimiga-(pig ears), bitter melon, pickled Japanese shallot.
Kokusai Street named after Ernie Pyle international theater(Kokusai is International in English). Ernie Pyle is a war-correspondent killed in battle.
Okinawa sightseeing activities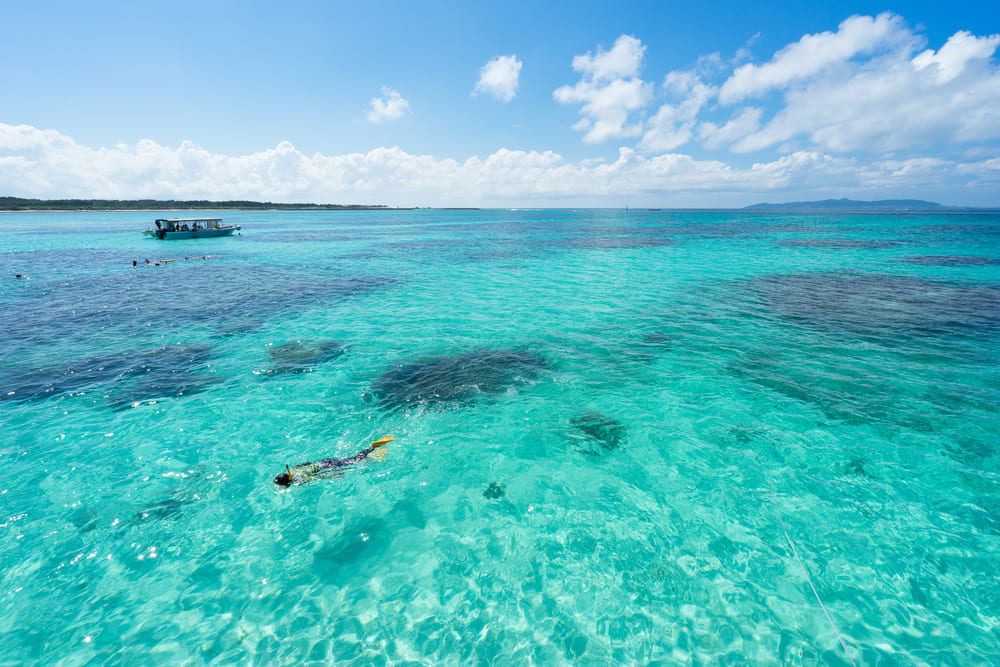 Snorkeling and diving is the best way to see emerald green sea with coral reef area.
The tour to swim with turtles is popular to snorkeling and diving beginners.
To get the great view of Okinawa from the sea, try sea kayaking, SUP, fishing or four-wheeled buggy.
Meals in Okinawa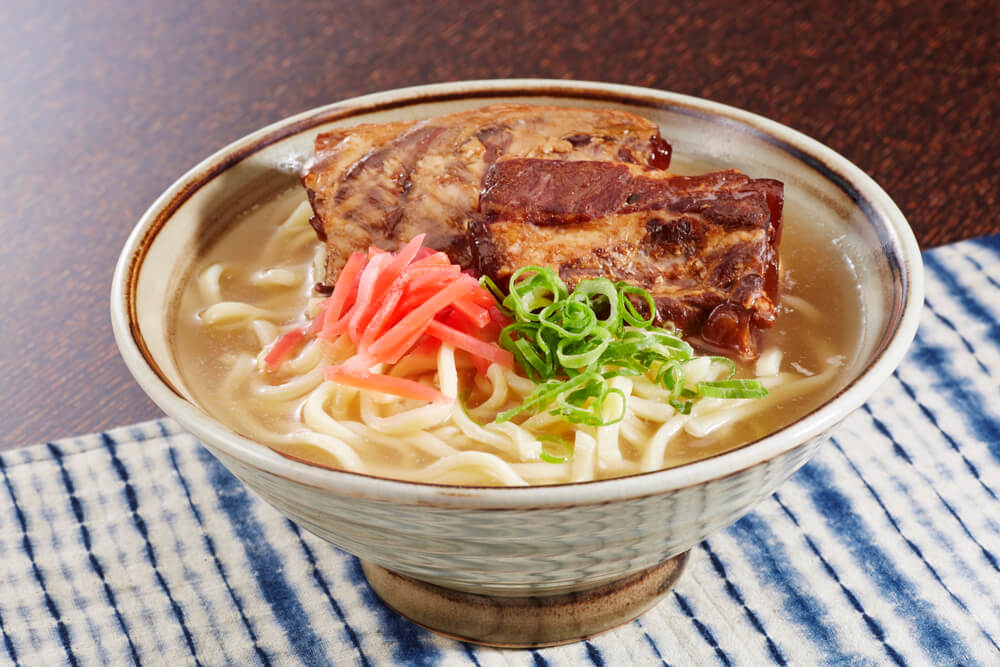 Must-eat Okinawa food is Okinawa noodle.
Noodle is made from wheat flour. Soup is used pork bone and bonito flakes. Soy braised pork, boiled fish paste and red picked ginger is topped on them.
If you like spicy taste, you can add "ko-re-gusu," which is pickled chili pepper with strong Okinawa liquor or seven-spice chili pepper.
Okinawa noodle is different depending on areas. Miyako noodle is straight and flat noodle topped with pork and boiled fish paste.
Yaesoba noodle is straight and round noodle with boiled fish paste made from fish in the sea near Ishigaki Island.
You will eat other Okinawa food like go-ya-champru (stir fried bitter watermelon and some ingridients), rafute-(soy-braised pork), ji-ma-mi tofu(tofu made from peanuts), yakirakyou(burned pickled Japanese shallot) and so on.
Souvenir in Okinawa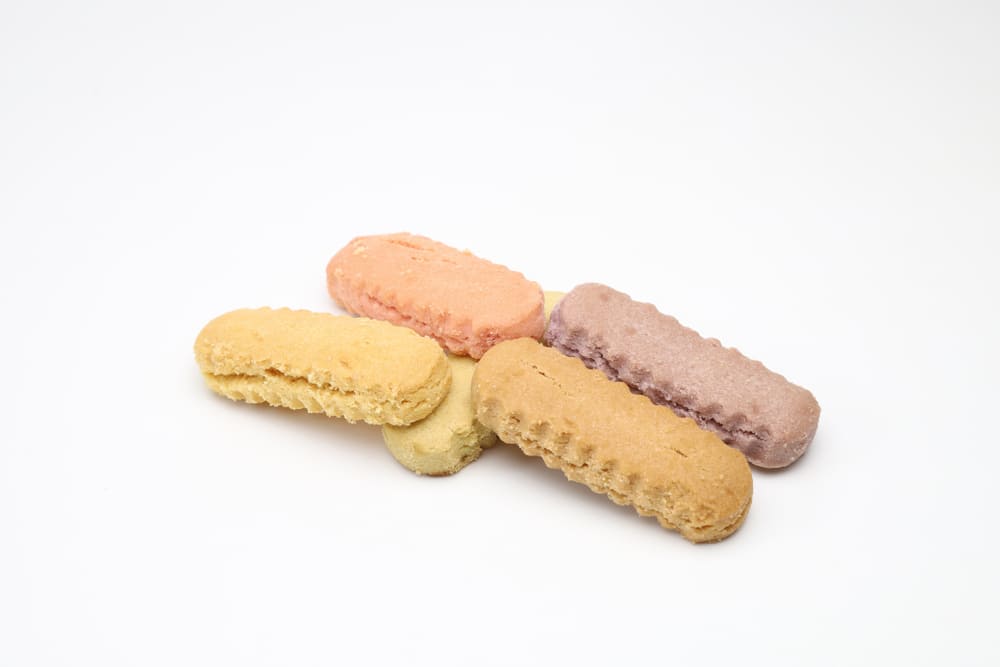 Common souvenir is chinsuko(Okinawa traditional cookie) and purple sweet potato tart.
Speaking of chinsuko, you should go to Honke Arakakikahiten near Shurijo Castle and Arakakichinsuko hompo on Kokusai Street.
Okashigoten's purple sweet potato tart is popular because it has mild taste from 100% Okinawa purple sweet potato.
Best season for Okinawa sightseeing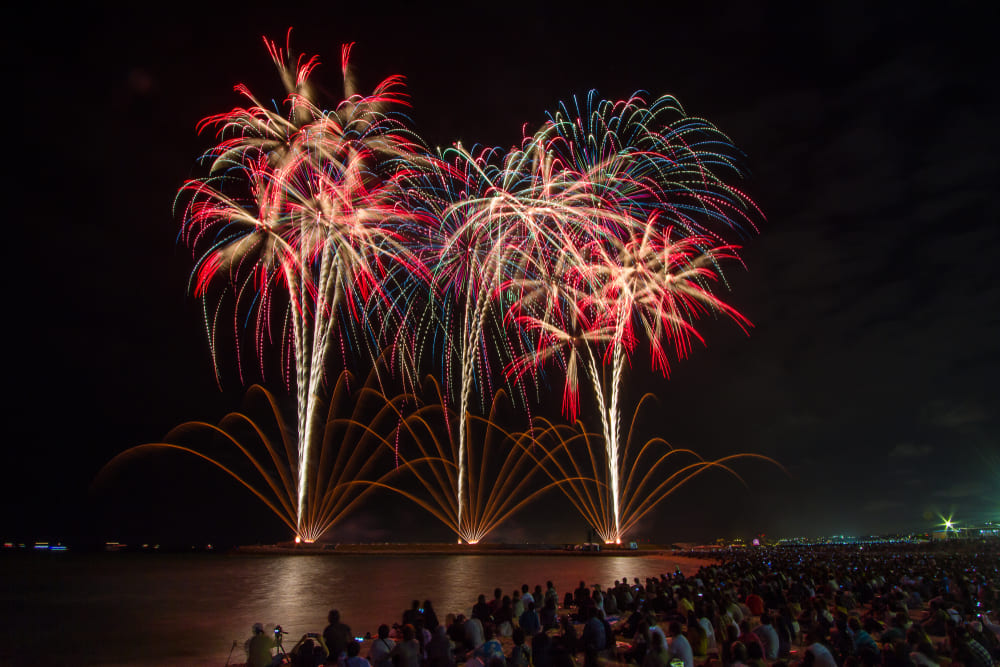 If you enjoy water sports like snorkeling and jet skiing, you should go to Okinawa from the end of June to August.
Nago Summer Festival held on last Saturday and Sunday of Every July. You see about 1000 fireworks.
Winter average temperature is 18 ℃. On the day, it is so warm that you put on only short sleeves. However, you should bring a coat just in case.
At Girama islands, you see over 10 meters humpback whale very closely by whale watching tour.
Summary
Okinawa is full of sightseeing spots such as water sports and historical place.
Let's make an efficient plan to go around spots and great memory with Okinawa travel.