Kobe is a port town with long history in Hyogo prefecture, Western Japan.
By the way, do you answer what is Kobe's food when you ask it.
Kobe faces the Seto Inland Sea.
So there are delicious dish using fresh seafood. Besides, there is well-known Kobe beef.
You would find a variety of local food in Kobe.
Because Kobe is a city to have traded with foreign countries, local food is influenced by foreign food culture.
So, we introduce Kobe must-eat food when you go to Kobe.
What is must-eat food in Kobe?
There are many kinds of local food like seafood, beef and cheap eats.
We show you 5 must-eat Kobe food.
Kobe Beef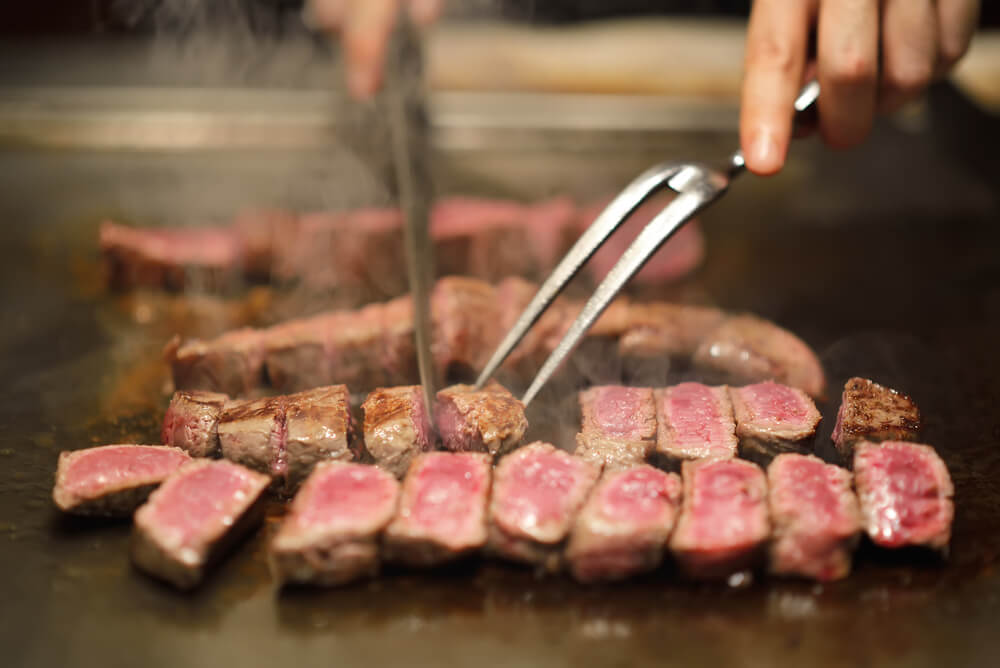 Kobe Beef is known beyond borders.
It is said that the beef has top-class taste in many brands of beef.
In fact, there is no Kobe-gyu cow. Kobe beef is high quality beef of Tajima-ushi cow.
Tajima-ushi cow is a pureblood animal that many people has protected since Edo period.
So, it is the fruits of their effort.
The feature of Kobe beef is marbled meet.
And this is less oily taste than others.
The popular way to eat is to grill on a hot iron plate or pan.
The simple cooking make the best taste.
Akashiyaki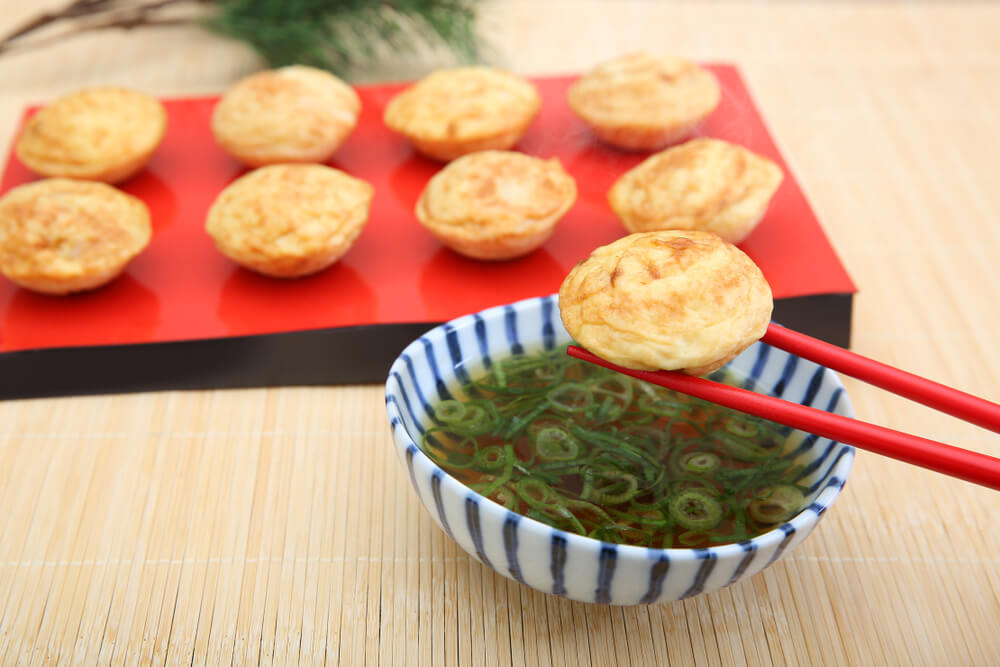 Akashiyaki is a small round dumpling made from egg, wheat flour and starch and octopus.
Its appearance looks like takoyaki. But this is thinner and softer than that.
When we eat it, we don't put it the sauce but dig it into soup.
Local people call it "baked egg" because it uses a lot of eggs.
This is soft enough to melt in your mouth. When you eat it, your mouth is filled with its flavor itself.
It is like snack. So, it is a good food when you are a little bit hungry.
Sobameshi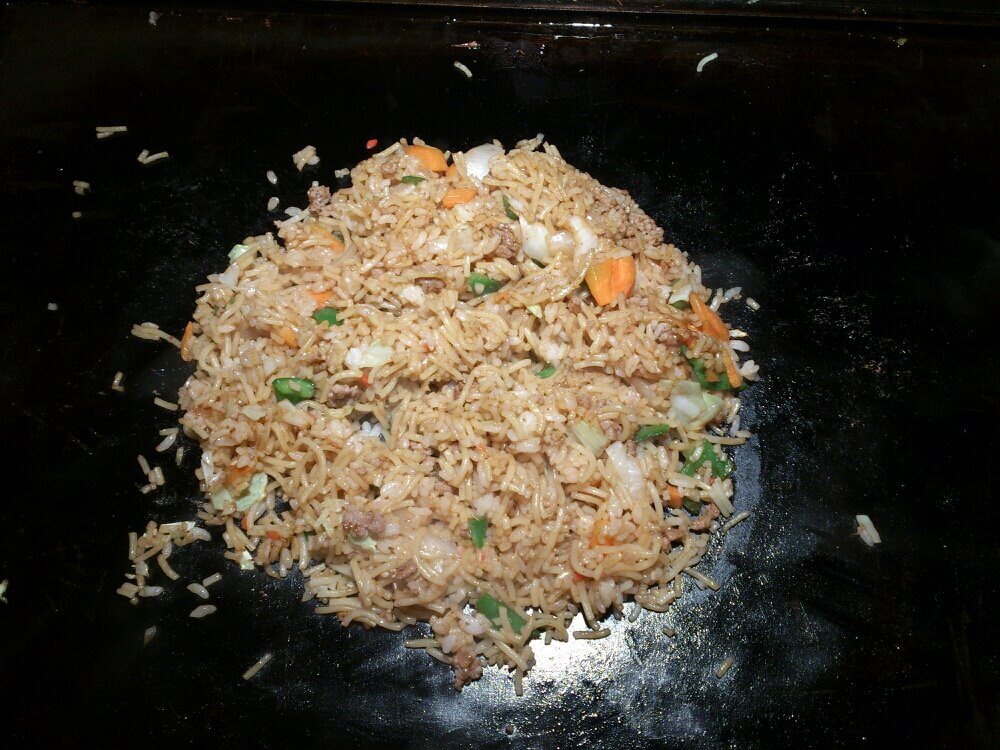 Sobameshi is famous Kobe's cheap eats, which stirred noodle and rice with Japanese Worcestershire-style sauce.
The origin of sobameshi is that a okonomiyaki(Japanese savory pancake) restaurant mixed yakisoba and cold rice because of a customer's order.
The standard sobameshi is a rice mixed with bokkake ( Kobe food stewed beef and konjac with sweet and hot sauce). When you eat it, you would taste stewed beef's flavor and rich sauce.
You need to eat the best combination with noodle and rice when you come to Kobe.
Bihukatsu (Beef cutlet)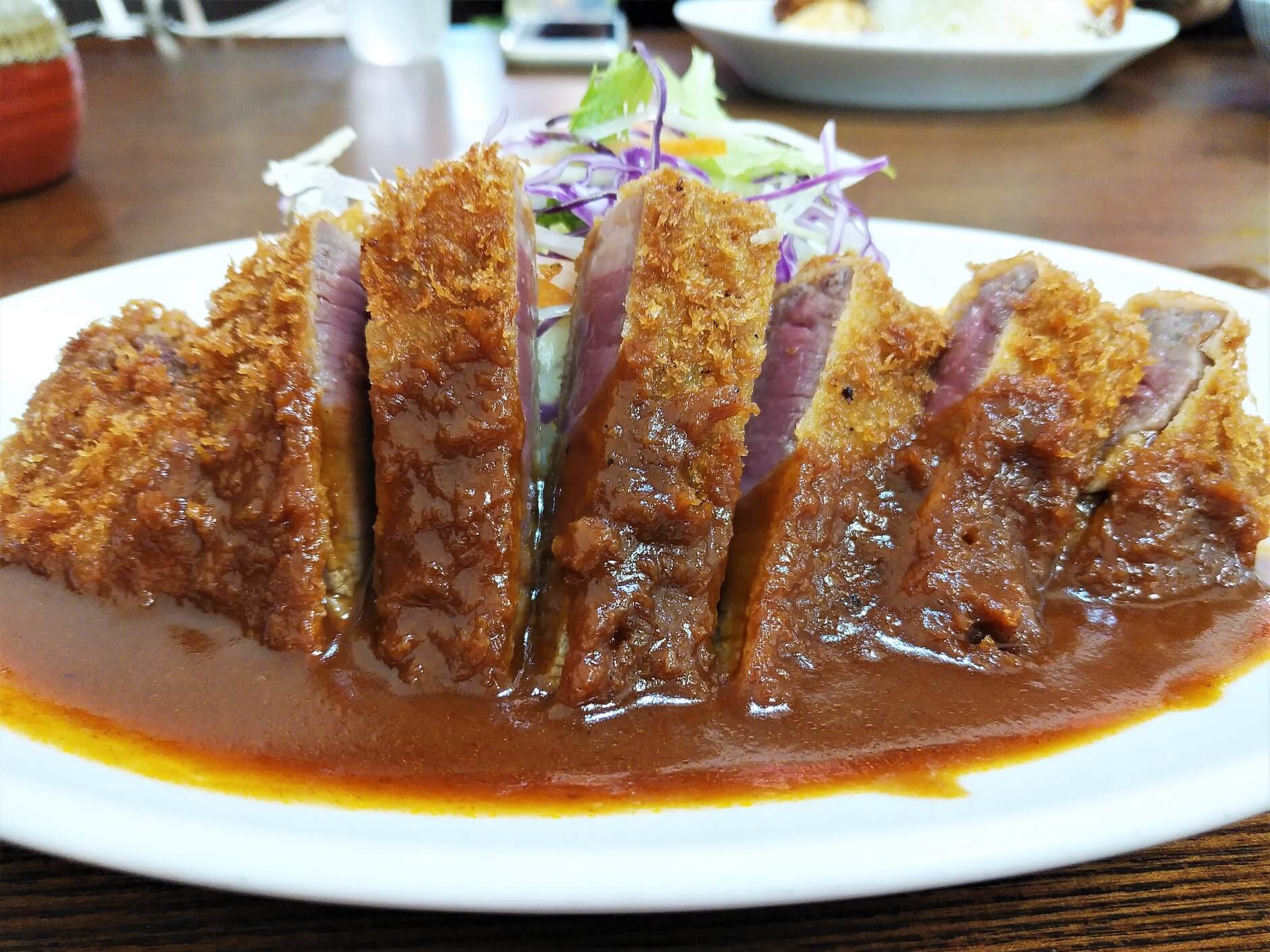 Because Kobe opened its doors to foreign trade about 200 years ago, many foreigners lived there. So Kobe adopted foreign food culture early.
Then, a foreign food became popular in Hyogo. It is bihukatsu, deep fried beef.
Now, bihukatsu is a standard menu fo Western restaurants in Kobe. Each restaurant has original demi-glaze sauces.
Moreover, there are some dish using bihukatsu like sandwiches and bihukatsu-meshi, which is a dish to put bihukatsu and cabbage on the rice and pour the sauce.
Hakozushi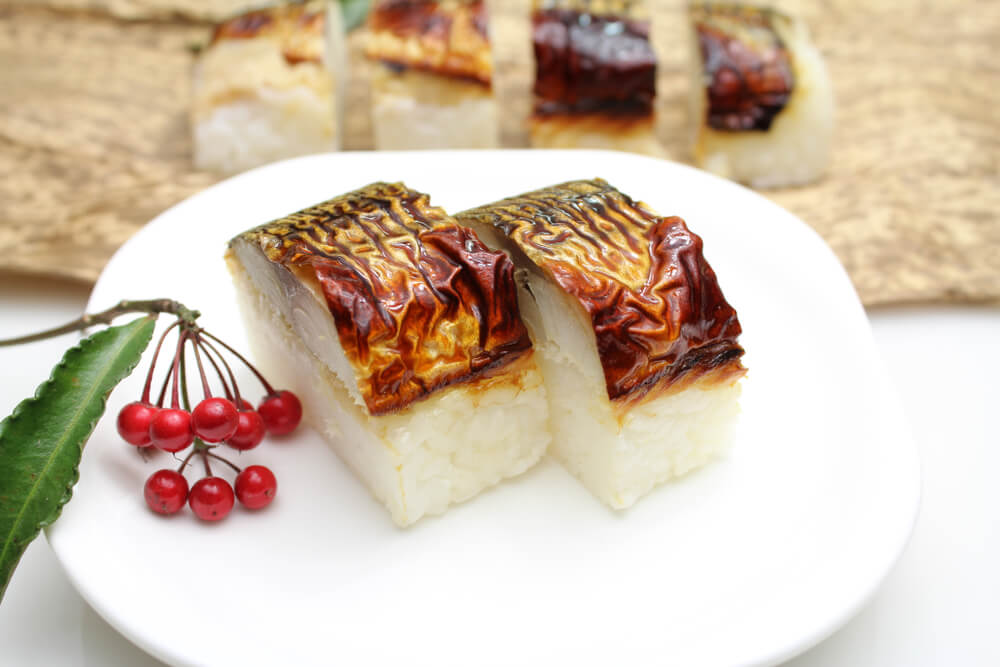 Fresh eel from the Seto Inland Sea is Kobe's famous seafood.
There are many kinds of eel dish. Especially, local people loves hakozushi.
Hakozushi is traditional Kansai region cooking style.
It is made by piling up rice and eel in a square wooden box and pressing with hands to put things close together.
In Osaka, this is called "Oshizushi." But is "Hakozushi" in Hyogo.
Soft texture eel matches vinegared rice well.
You eat it at the restaurant or take it out. It is popular as souvenir.
What is the feature of Kobe local food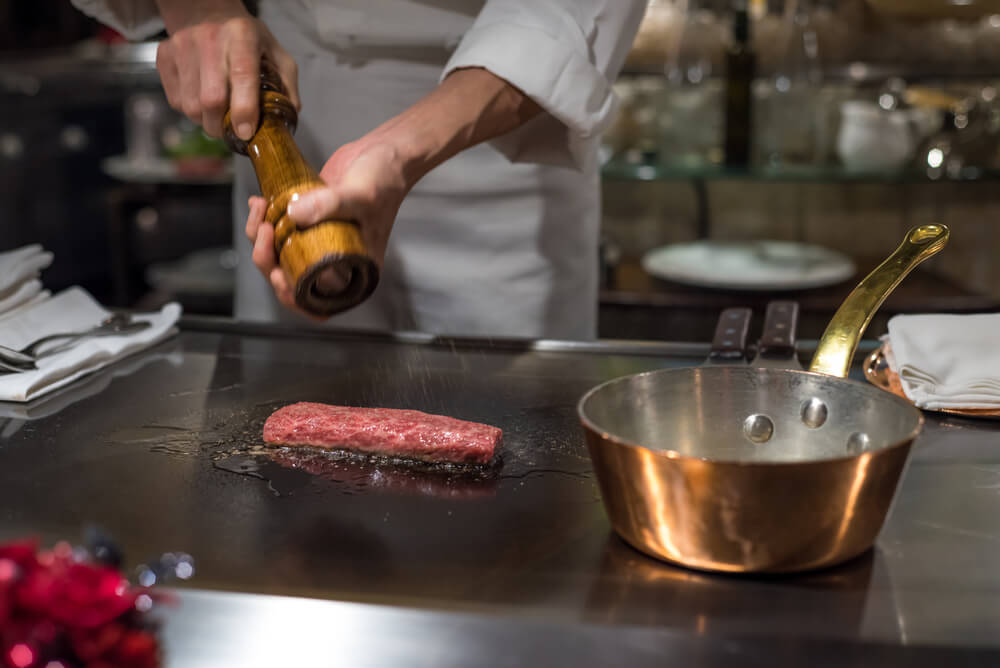 The feature of Kobe food is fresh ingredients from the Seto Inland Sea.
Eel is Kobe's speciality. So there are a variety of eel's dish that you can't see in other prefectures.
Kobe was a port town to welcome foreigners. So foreign culture was imported.
People in Kobe got into the way of eating western food and beef early.
And Kobe western food and beef is top-class taste in Japan.
When you go to Kobe, you would find Japanese and western cuisine.
Must-try restaurants in Kobe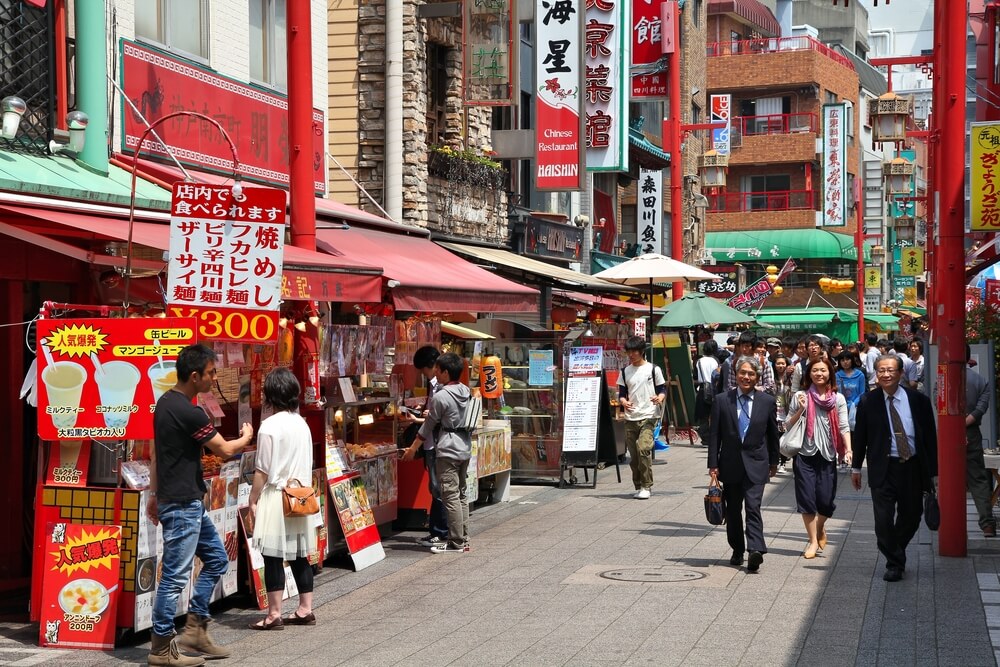 There are many restaurants which have loved for long time and are popular to tourists.
We introduce 5 restaurants offering 5 must eat food we introduced.
Steakland Kobe-kan
"Steakland Kobe-kan" is a restaurant that you eat Kobe beef at reasonable price. Not only local people but also foreign tourists like the restaurant.
While you are waiting for your dish coming, You get a fun time. That's why the chef grill Kobe beef on a large iron plate in front of you.
Popular menu, Kobe steak lunch, is 150 g steak at 3180 yen. It comes with a cup of coffee after a meal.
Besides, you enjoy luxury atmosphere in the restaurant.
Akashiyaki Tsukasa
"Akashiyaki Tsukasa" is located at a place 3 minutes walk from Sannomiya Station.
This has been loved by local people since the store opened in 1967 because we eat delicious akashiyaki.
The business hour is 6:00 p.m. ~ 2:00 a.m. So if you have a drink with your dinner, this is good for you.
There are 2 kinds of akashiyaki, octopus or shrimp. We recommend you order both of them to taste the difference. And you select a sauce or soup to eat with.
You might not stop drinking if you eat soft and tasty akashiyaki.
Okonomiyaki Aomori
"Okonomiyaki Aomori" is known as a first restaurant that created sobameshi, located at a place 6 minutes walk from Shinosada Station.
The restaurant is full of energy and excitement by staff and customers. Even if you visit here alone, there is a counter which spend a time alone.
Aomori's sobameshi is seasoned with Kansai standard sauce, called "doro sauce," and chili pepper.
If you eat this spicy and rich tasted sobameshi once, you would like to eat it many times. The restaurant also opens at lunch time.
Yoshoku no Asahi
"Yoshoku no Asahi" is the best western cuisine restaurant in Kobe, opened in 1958.
It has been introduced by many TV programs so far. So, you would wait for at most 1 hour to enter the restaurant.
Only watching a slice of medium-rare bihukatsu makes my mouth water.
A sour demi-glaze sauce soften fatty taste of beef. So you can eat all right away.
The restaurant opens at only lunch time on weekdays and closes weekends.
Higaki
We think that you eat the best eel hakozushi at Higaki.
The small sushi restaurant located on alley. Their sushi is so popular that it is often sold out.
They use large sized eel called "Densuke eel" to cook hakozushi, which is over 300 g.
Eating sushi with thick eel removed bones, eel's flavor explodes in your mouth.
Especially, "assortment of 3 kinds sushi(1,600 yen) " is popular, including eel and shrimp hakozushi, and norimaki (rice rolled in laver).
You should experience not only eel but also shrimp's soft texture.
Summary
We show you 5 popular dishes of Kobe food.
There are a variety of dish in Kobe such as fresh seafood, expensive Kobe beef and cheap eats.
When you visit Kobe, please enjoy Kobe local food.
▶Recommended Sightseeing Ranking in Kobe with the Scent of the Sea Breeze