Surrounded by mountains and the sea, Kobe City is a port city where cutting-edge fashionable spots and a retro cityscape coexist.
While exploring Kobe, you can enjoy international architecture, gourmet food and the best night view in Japan.
We introduce a ranking of the best places to visit in Kobe.
Location of Kobe
Kobe is located in the southern part of Hyogo prefecture, and tourist attractions are concentrated in the bay area on the sea side where Sannomiya and Motomachi are located and the Kitano area on the north side.
To get from Osaka to Kobe by train, it is convenient to use the three routes of "Hankyu Electric Railway" that runs on the mountain side.
"Hanshin Electric Railway" that runs on the sea side, and "JR". It runs between the mountains and the sea.
It is convenient to access to the Shinkansen and domestic airports within Kobe Airport from outside the prefecture.
From outside the prefecture, there is a Shinkansen bullet train station, Shin-Kobe Station, and Kobe Airport, which has domestic flights.
6 must-visit sightseeing spots in Kobe
The history of Kobe began in the late Edo period, and since then various cultures have entered and it has developed into an international city.
Even now,"Ijinkan" and "Nankinmachi" still have a retro atmosphere full of exoticism.
The first time you visit Kobe, start from Sannomiya Station and enjoy sightseeing, gourmet and shopping.
Nankin-machi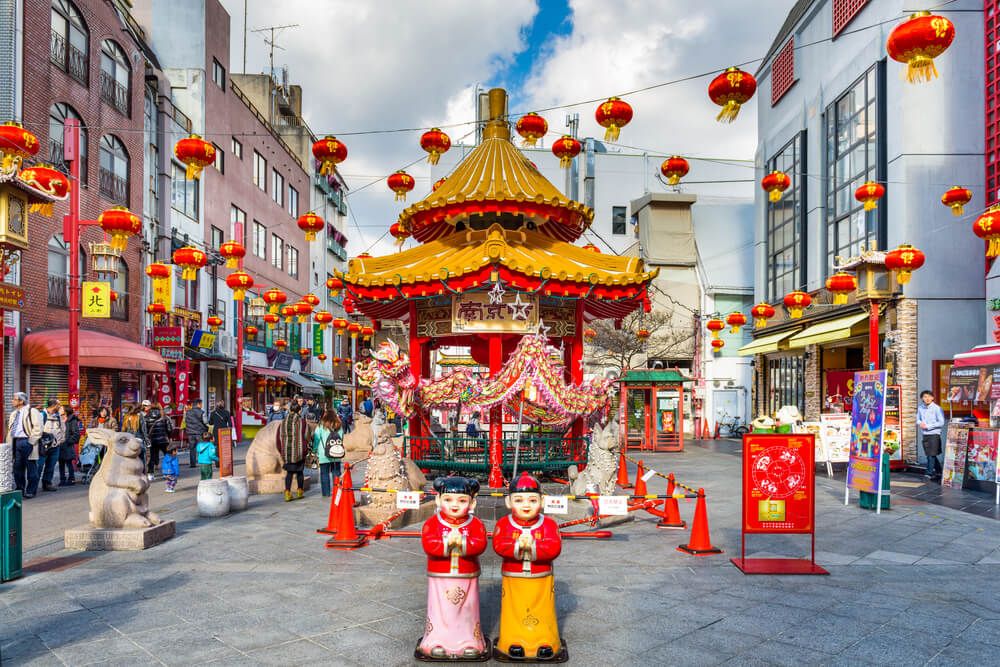 Nankinmachi, Chuo-ku, Kobe is a popular tourist destination along with Yokohama and Nagasaki which are one of Japan's three largest Chinatowns.
From Motomachi-dori to Sakaemachi-dori, there are more than 100 authentic Chinese restaurants, dim sum and sweets stalls
At lunchtime, it's fun to walk in a row of small baskets, long-established pork buns, Tenshin, and sweets.
Chinese sundries have panda motif goods, and Chinese grocery stores have ingredients you won't find in supermarkets.
The west exit of the main street "Seian-mon" is illuminated at night creating a fantastic atmosphere.
MERIKEN PARK
Meriken Park is a complex centered around Kobe Port Tower which is the symbol of Kobe.
Meriken Park has the Kobe Maritime Museum, Hotel Okura Kobe, a movie theater, and an amusement space.   
You can feel the refreshing sea breeze while admiring the beautiful scenery, and it is also a popular spot for women and couples.
The top floor of "Kobe Port Tower" is an observatory with a panoramic view of Kobe.
Sightseeing by sea" is a popular activity to see the port town of Kobe while enjoying a course meal on a cruise ship.
At night, the city is lit up and you can watch the glittering night view across the Akashi Kaikyo Bridge from the sea.
Ikuta Shrine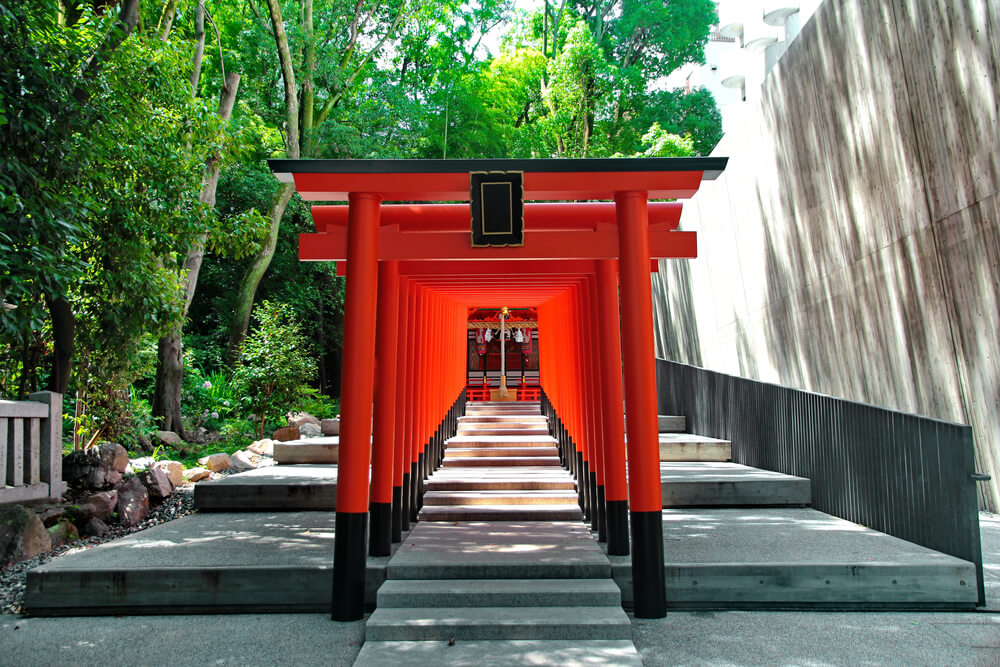 Ikuta Shrine, a short walk from Sannomiya Station is a popular shrine for women as a wedding shrine.
Ikuta which appears in the Nihon Shoki, is said to be a place full of vitality and vitality, and many worshipers visit it as a power spot advantageous for marriage.
There is a "water lottery" at the shrine, and if you soak in the spring water of the shrine you will blessed by the God.
The bracelet-style matchmaking "Tamaki" is a popular souvenir for friends and family as a memorial service.
By the way, it is said that the place name "Kobe" comes from Kanbe, the house that protects the god of "Ikuta".
Mt. Maya kiku-seidai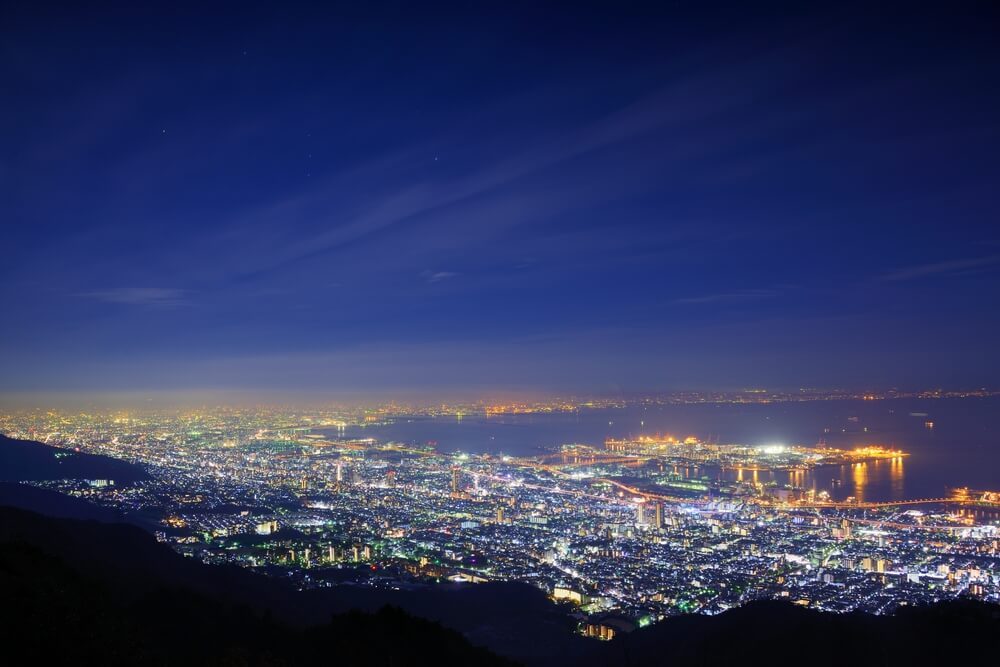 "Mt. Maya Kikuseidai" is the observatory which is located on Mount Maya.
Maya.The dynamic night view of Kobe, where the sea and city lights at night are beautiful is a popular tourist spot with a 360-degree view.
Night view from Mt. Hakodate of Hokkaido, Mt.Inasa of Nagasaki and Mt. Maya Kikuseidai are the three famous night views in Japan.
To access "Maya Mt. Craydai," take the ropeway from "Maya View Line" "Maya Cable Station" and get off at "Hoshi no Eki".
Mt. Maya is 700 meters above sea level, so it's so high that you can scoop up stars with your hands, hence the name "Scooping Station.
Kitano-Ijinkan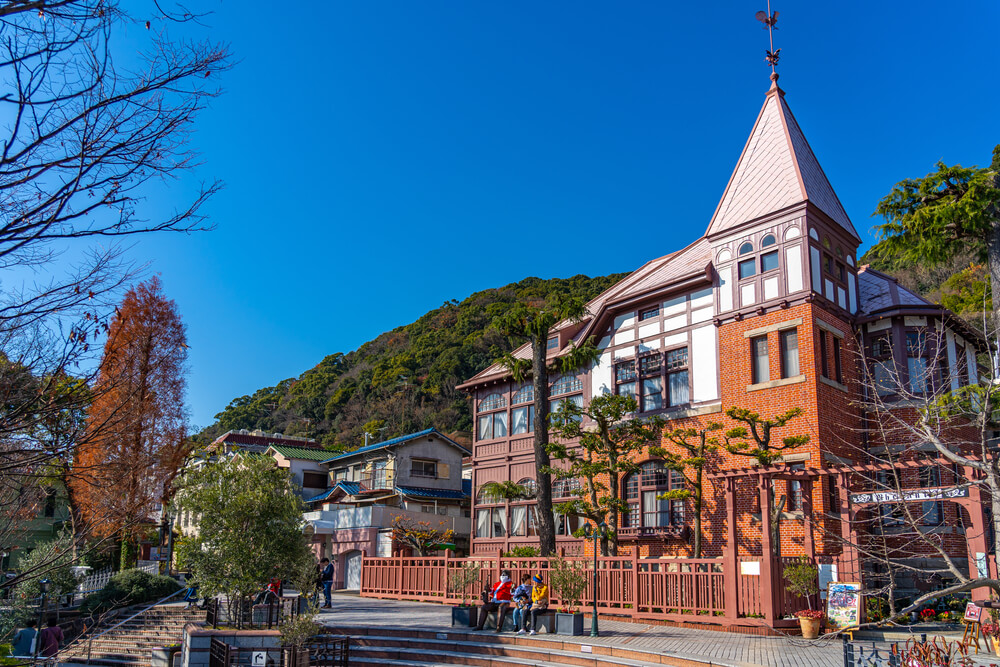 The Kitano Ijinkan district in Kobe Kitano has developed as a village for foreigners from the Meiji to Taisho eras.
With over 20 retro Western-style buildings, it has a history of welcoming foreigners to Japan as a major destination for international trade.
Located on a hill overlooking the sea of Kobe, the Kitano Ijinkan district was developed adjacent to Hakodate, Nagasaki and Yokohama.
You can reach the mountainous area in 15 minutes on foot from Sannomiya Station, but since there are many slopes please wear comfortable shoes and clothes.
HARBOR STORES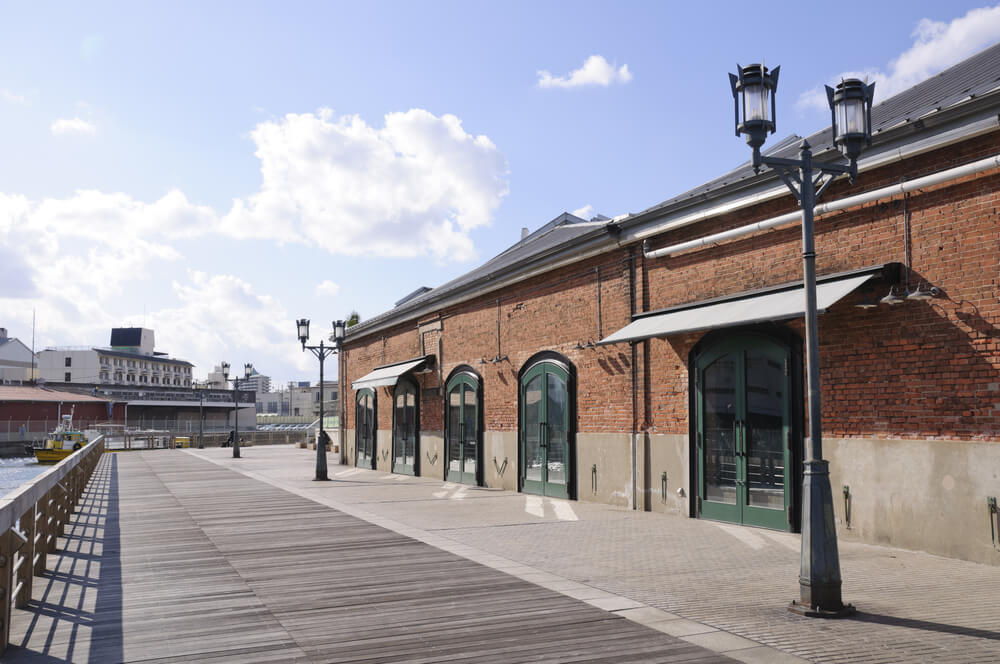 Kobe Brick Warehouse is a commercial facility by the sea called Kobe Harborland.
The Kobe Brick Warehouse, with its impressive red brick building is known as the most fashionable spot in Kobe.
Inside the Kobe Brick Warehouse, there are cafes, restaurants, popular select shops, furniture stores and general stores.
Why don't you visit "HARBOR STORES" for shopping, souvenirs, meals and breaks in Kobe sightseeing?
How to get around while sightseeing in Kobe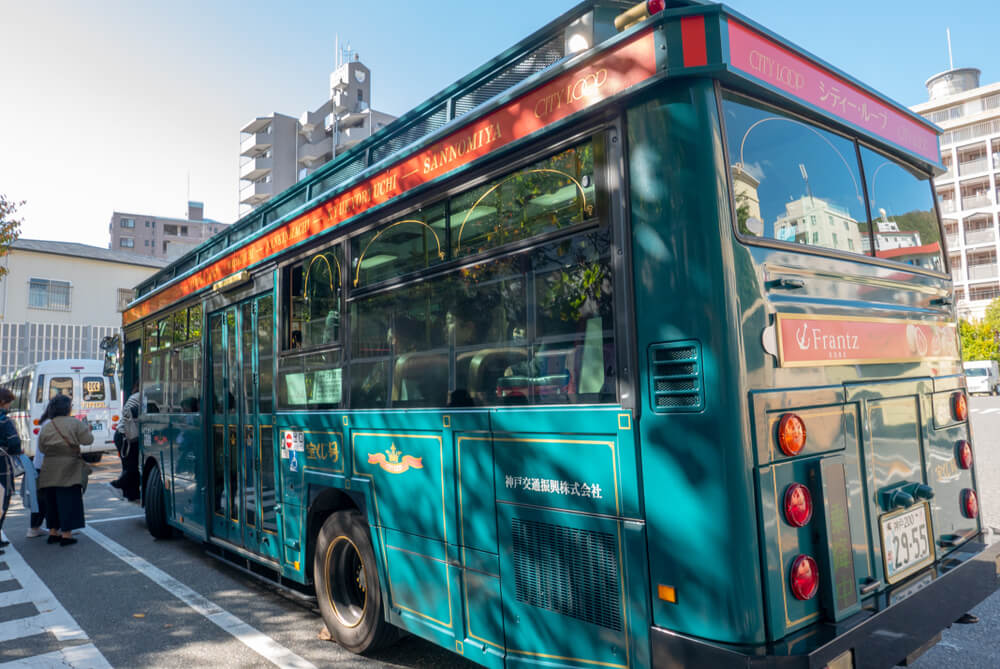 For transportation in Kobe, please use the city bus or sightseeing bus.
If you want to see the highlights of Kobe all at once, buy a sightseeing bus discount ticket.
Every 15 minutes, we visit popular sightseeing spots in Kobe (Kitano Ijinkan, Nankinmachi, former settlement, Meriken Park.
There are many walking hills in Kobe, so if you are concerned about your physical fitness, we recommend the "City Loop Bus".
There are about 100 city buses and route buses in total covering almost the entire area of Kobe City.
How to enjoy walking around Kobe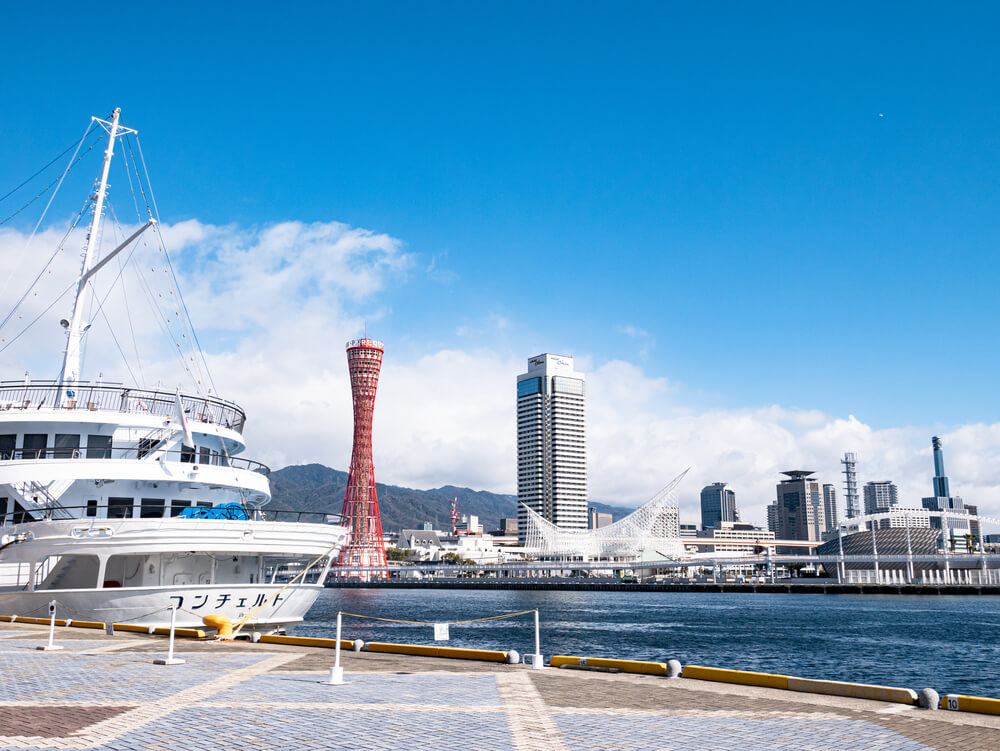 Since tourist attractions are concentrated in Kobe you can enjoy walking around the city efficiently by bus.
It is also recommended to enjoy the night view of Kobe City and the Port of Kobe and to visit Arima Onsen for 2 nights and 1 day.
How to choose an activity for sightseeing in Kobe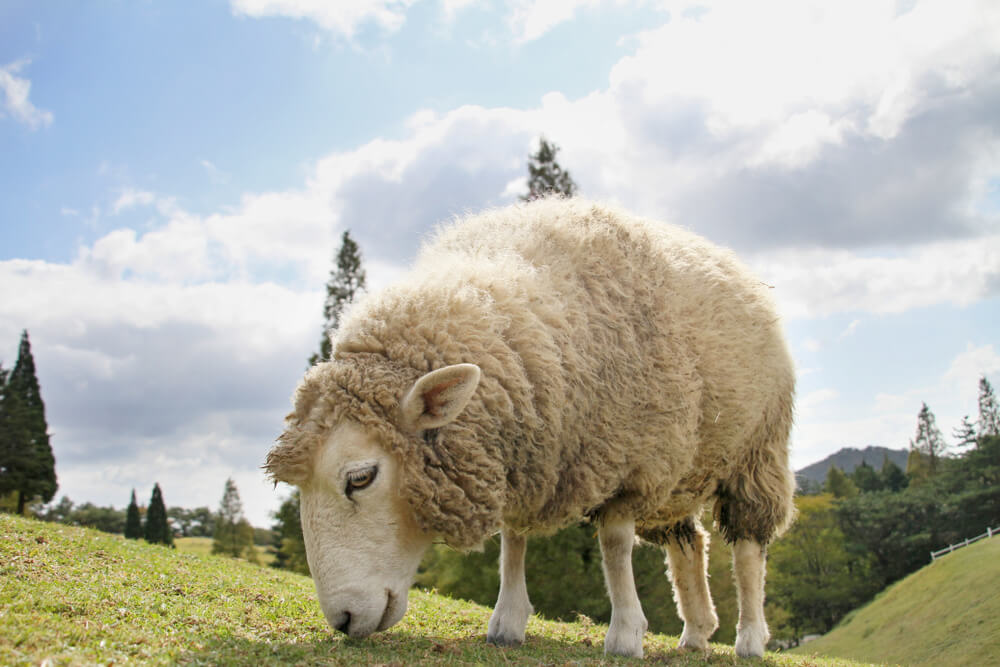 Families with children should visit Rokkosan Ranch in Kobe where sheep are grazing in vast areas.
It is also a popular place to experience sheep surrounded by greenery and make woolen crafts and dairy products.
Sawanobori is a popular spot where you can enjoy refreshing mountain climbing. Fuji ,Rokko and Hozankyo.
How to choose a meal for sightseeing in Kobe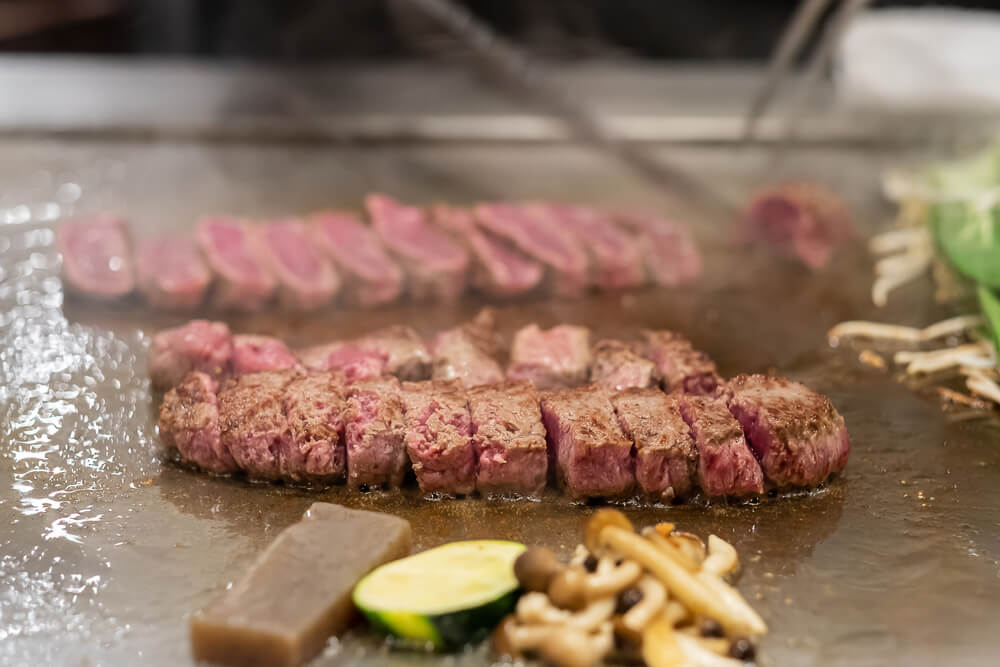 When you come to Kobe, one of Japan's three major Chinatowns, enjoy the finest authentic Chinese cuisine. 
Famous for Shinsen-kaku, one of the biggest restaurants in Beijing, "stewed shark's fin" is a gourmet dish.
Kobe beef is selected beef that meets a certain quality standard from among Tajima beef.
In Sannomiya, a fierce battleground for Kobe beef, we recommend Steak land Kobe Kan and Kobe Beef Steak Ishida.
Kitanozaka, both grilled by skilled chefs.
"Higaki" is famous restaurant in Nankin Town, is recommended for its Hakozushi (box sushi) made with fresh eels caught in the Seto Inland Sea.
How to buy souvenirs for sightseeing in Kobe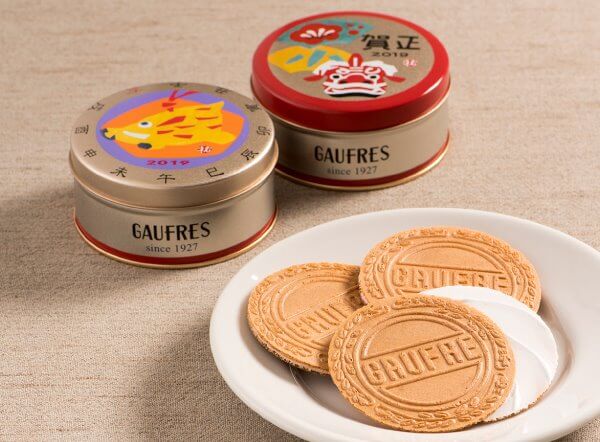 The Motomachi / Sannomiya area of Kobe is a battleground for Western sweets and sweets, and famous shops such as "Morozov", "Juheim" and "Fugetsudo" are gathered here.
Kobe Fugetsu-do, a long-established Japanese and Western confectionery store founded in 1890's that famous sweet "Goful" is a must-have item.
Harumi Sannomiya is a long-established Chinese restaurant founded in 1954, they offer a variety of to-go items such as pork buns, yaki dumplings.
Good season for sightseeing in Kobe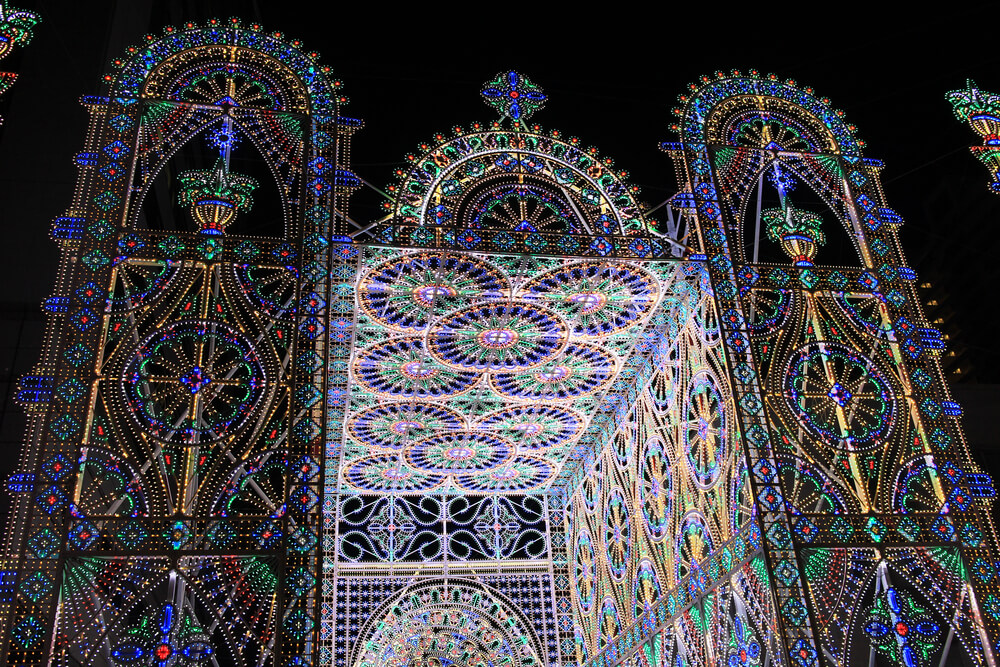 The recommended season for sightseeing in Kobe is the Christmas season when "Kobe Luminarie" is held.
Meriken Park, a park built in Kobe Port, offers beautiful illuminations and magnificent fantastic scenery.
When you visit Kobe by cruise ship, the climate stabilizes from April to May in spring and from October to November in autumn.
Summary
Don't miss "Kobe Port Tower" and "Kobe Harborland" which have beautiful scenery unique to port towns.
Take a walk through the historical Kitano Ijinkan and Nankinmachi that developed after the port opened.