Nagasaki Prefecture, located in the Kyushu region,although it is Japan in the late Edo period, it has a unique atmosphere with a full of exoticism.
Nagasaki Prefecture, which was the only foreign country in the isolated period has an attractive cityscape with a multinational culture.
This time, we will introduce Nagasaki's standard sightseeing spots, city walks and gourmet foods.
Location of Nagasaki
Nagasaki Prefecture is located in the northwest of the Kyushu region.
Nagasaki City, the capital of Nagasaki Prefecture, is located in the central part of Nagasaki Prefecture.
It has been developed since ancient times as a gateway to foreign countries and is known as a port town where Eastern and Western cultures coexist.
Nagasaki City is also known as Hiroshima the place where the second atomic bomb was dropped during World War II.
8 must-visit sightseeing spots in Nagasaki
In the cityscape of Nagasaki, you can see many western architectures such as houses of merchants Glover and Western style architecture.
The historical buildings, such as Ohura and Uragami Catholic Church which were built by Christians are a must-see.
The nationally famous Unzen Onsen is the perfect place to spend a relaxing time in a hot spring area.
From here, let's see recommended sightseeing spots in Nagasaki.
①Huis Ten Bosch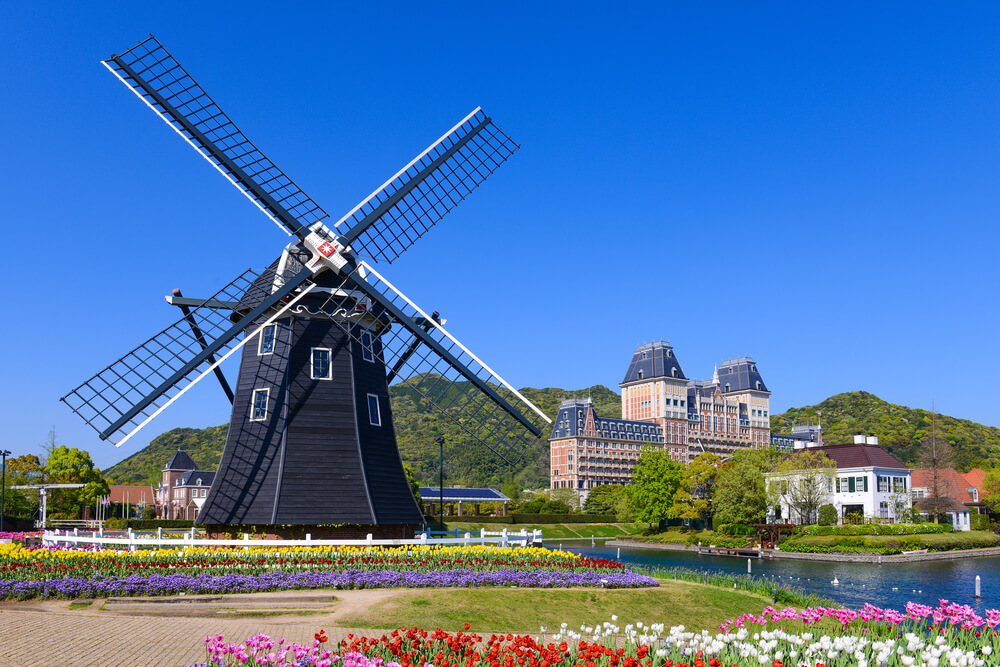 Known as Japan's largest theme park, Huis Ten Bosch means "house in the forest" in Dutch.
In a vast garden of 1.5 million square meters, beautiful flowers bloom all year round and the castle and trees are illuminated by beautiful lights.
The 17th century Dutch cityscape is recreated on the waterfront with entertainment, restaurants and shops.
Illuminations shine on a dark night and you can enjoy a different atmosphere from the daytime.
②Nagasaki Atomic Bomb Museum and Peace Park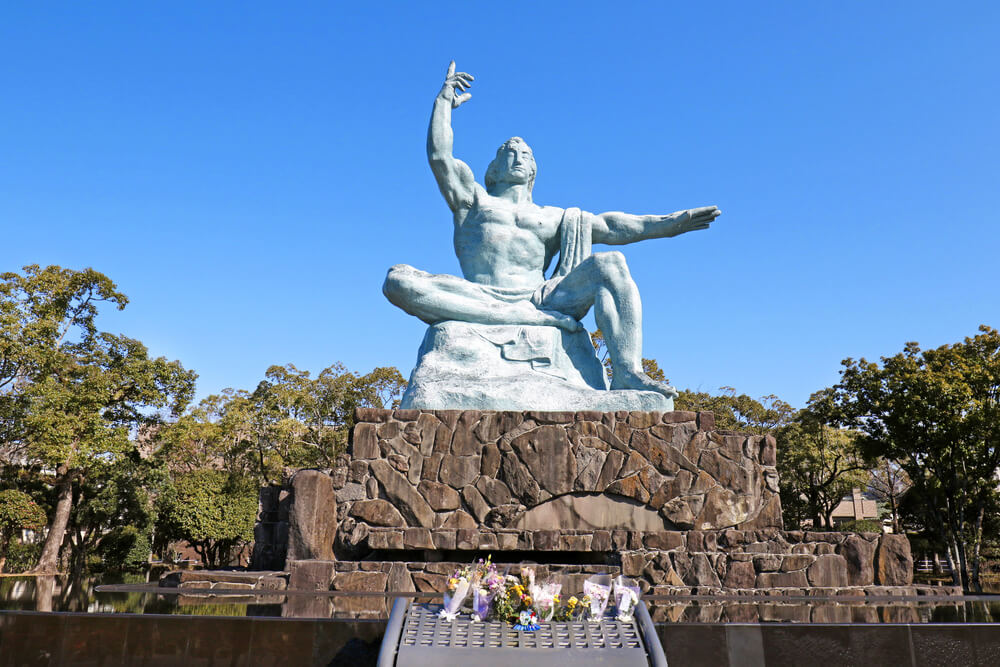 The atomic bomb was dropped on the Urakami area of Nagasaki City at 11:02 am on August 9, 1945, three days after the Hiroshima atomic bomb.
The Nagasaki Atomic Bomb Museum is a facility where you can experience the threat of the atomic bomb and the value of peace.
You can learn about the tragedy of the atomic bomb that killed about 150,000 people in Nagasaki.
The history of nuclear weapons development and the process that led to the dropping of the atomic bomb.
At Peace Park, the center of the fall of the atomic bomb, a Peace Memorial Ceremony for the atomic bombing is held on August 9 every year and a peace declaration is announced to the world.
③Mt. Inasa (night view)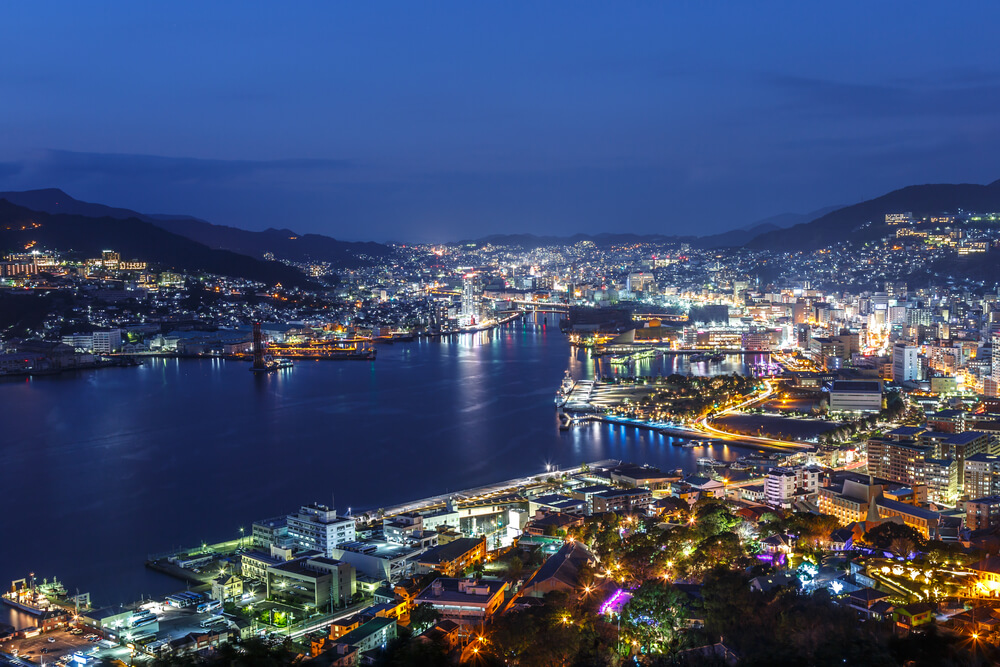 The night view of Mt. Inasa in Nagasaki City has been selected as one of the three best night views in the world, along with Mt. Maya in Kobe City and Mt. Hakodate in Hakodate City.
Yamainasa is 333 meters above sea level and you can easily reach the summit by Nagasaki Ropeway.
Approximately 6000 LEDs are embedded in the observatory giving you a panoramic view of the million dollars worth romantic night view.
The gondola ropeway is a popular hiking trail that takes you to the top of the mountain and offers great views on sunny days.
④Glover Garden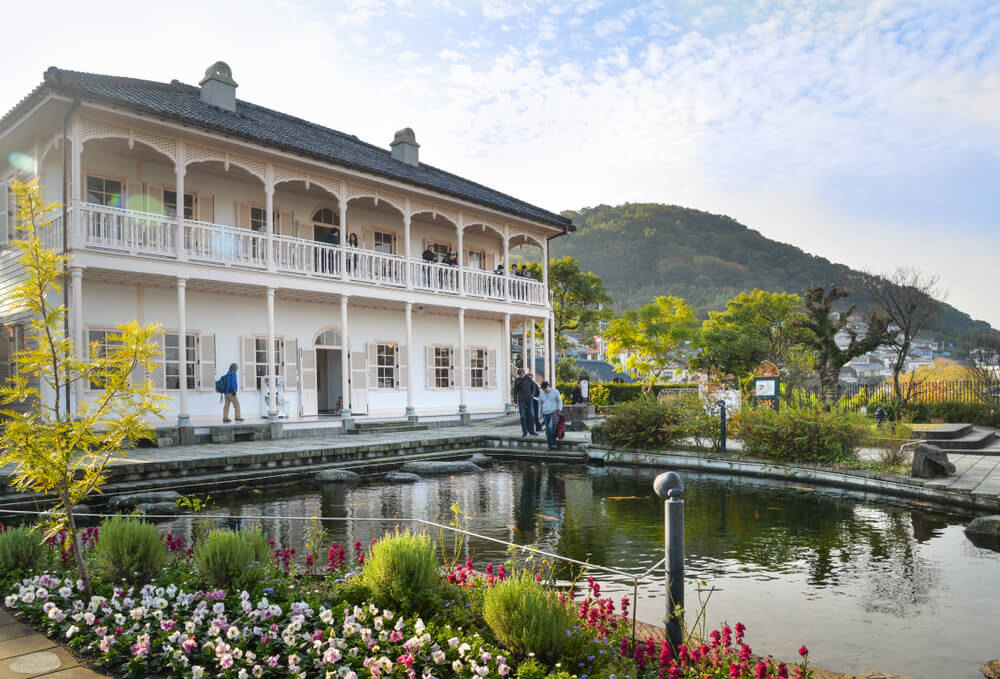 Glover Garden, which opened in 1974, is one of Nagasaki's representative tourist destinations that have been loved for generations.
Glover Garden is located in Minamiyamate overlooking Nagasaki Port adjacent to Oura Catholic Church in Nagasaki City and is 30,000 square meters in size.
The former residences of English merchants Glover, Ringer and Ault, Western-style buildings, and the Nagasaki Traditional Performing Arts Museum are located here.
There is a walk course in the park where you can feel the exoticism of the end of the Edo period, and wheelchairs are easy to move.
⑤Kujukushima Pearl Sea Resort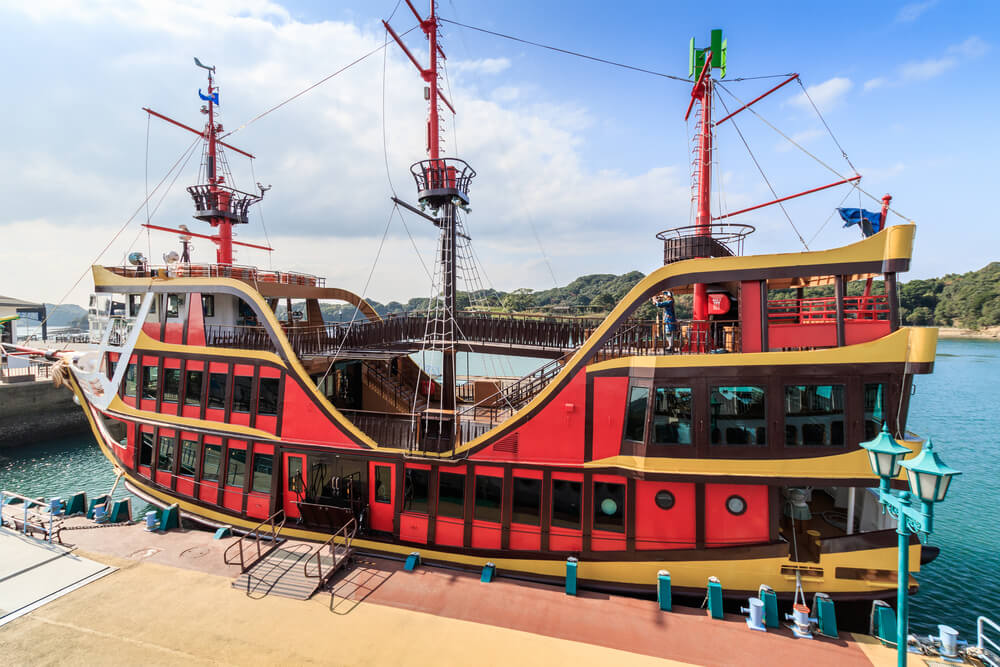 "Kujukushima Pearl Sea Resort" is a sea resort park in Kujukushima, Saikai National Park.
The Kujukushima Aquarium where you can experience the charm of Kujukushima is a scenic cruise that takes you around the Kujukushima Island by sightseeing boat.
Marine leisure is popular with children and you can enjoy sailing and sea kayaking on the seawalk.
Gourmet event of Sasebo's specialty "Kujukushima Kaki" also holds seasonal festivals and events.
⑥Gunkanjima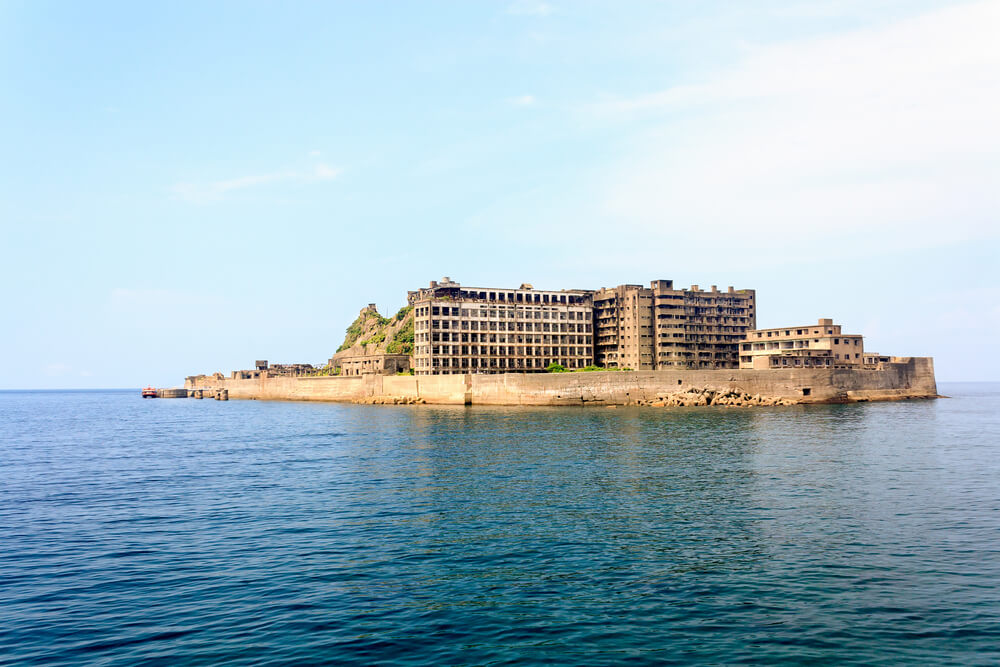 Gunkanjima is an old submarine coal field 20 km southwest of Nagasaki Port.
Gunkanjima prospered in coal mining, but it is now an abandoned small seabed coal mine island.
The appearance of high-rise reinforced concrete lined up resembles that of the warship "Tosa", so it has come to be called "Gunkanjima."
Since it was registered as a World Heritage Site in July 2015, many tourists have come to see its historical background.
Cruises that land on Gunkanjima where you can enjoy the exotic cityscape and the world's three biggest night views are popular.
⑦Unzen Fugendake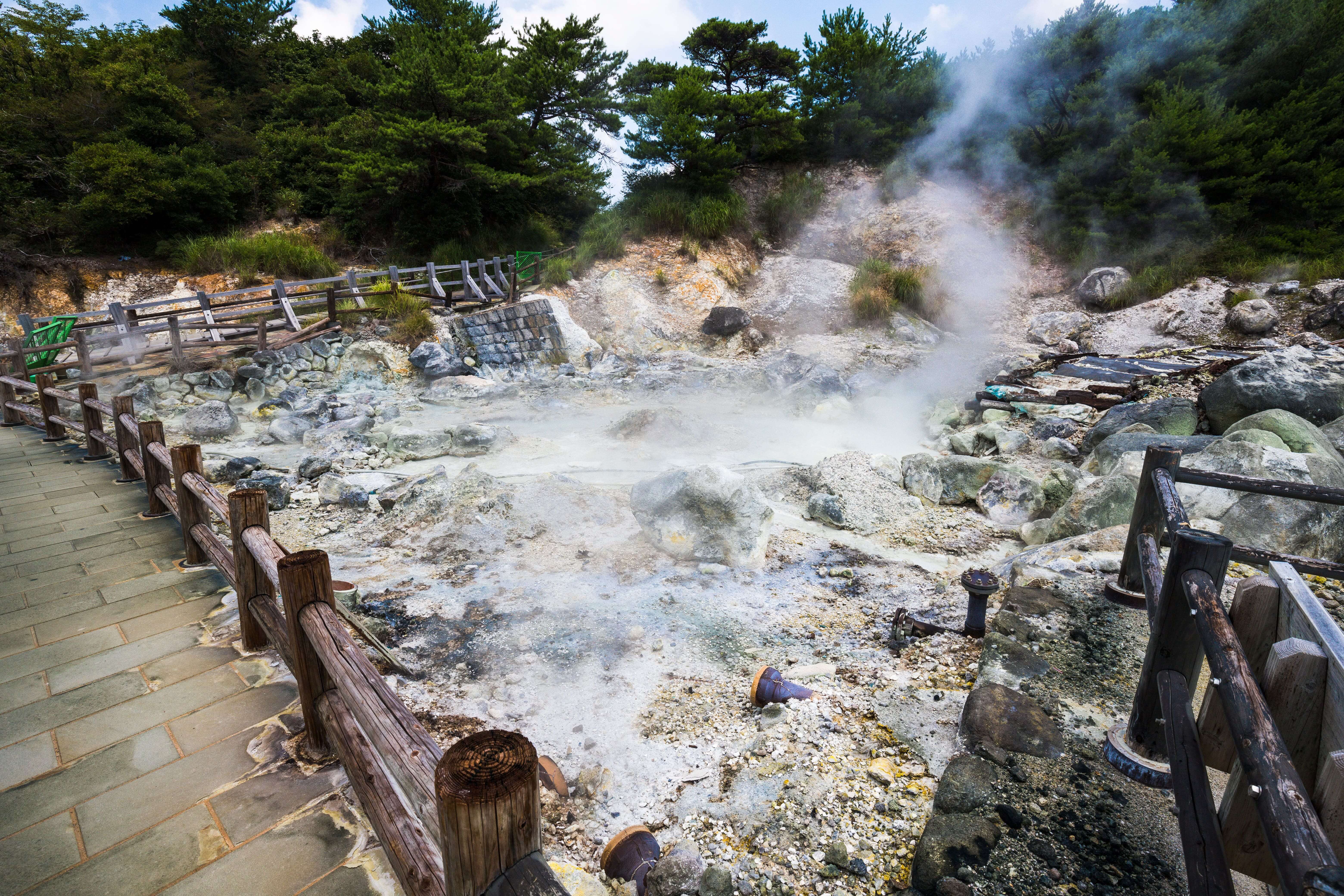 Unzen Fugendake is also known as the stage where Christian martyrdom was tortured during the Edo period.
You can see the newest mountain in Japan Heisei Shinzan and the scenery of autumn colors is really wonderful.
Unzen Jigoku, surrounded by white soil between the old and new hot springs of Unzen is a hot spring town surrounded by the scent of sulfur.
You can also enjoy the "onsen egg" made from the heat of hell as white smoke gushes from the fumaroles of Unzen hell.
⑧Megane Bridge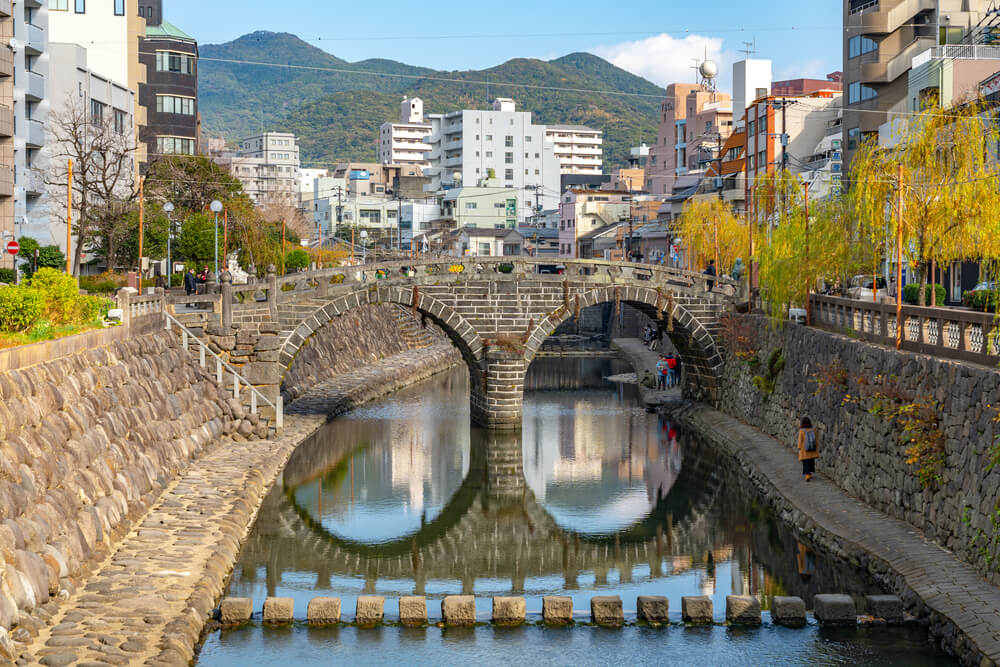 The "Megane Bridge" over the Nakashima River is Japan's oldest arch-shaped stone bridge designated as a national important cultural property.
Built in 1634 by Mokko Nyoryojo Zenji of Kofukuji Temple, this bridge is one of the three most famous bridges in Japan, along with the Nihonbashi and Kintai Bridge.
The shadow reflected on the surface of the river draws a circle and looks like "glasses", so it has come to be called "megane bridge".
The Heart Stone on Meganbashi is a popular power spot for achieving love.
How to get around while sightseeing in Nagasaki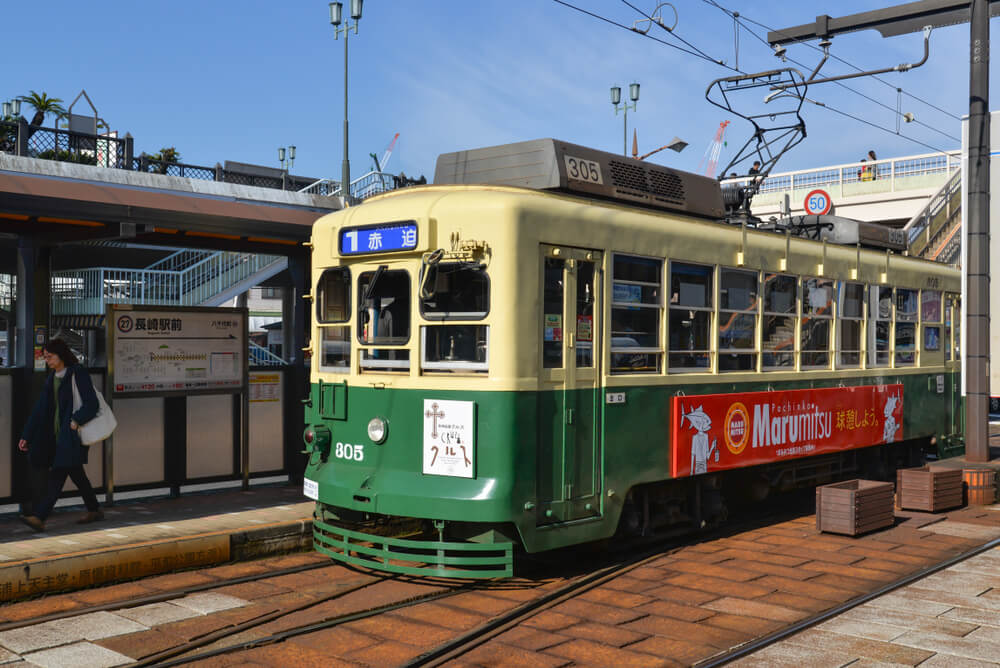 Buses and trams are means of transportation for sightseeing in Nagasaki City.
Nagasaki has many slopes, so it is convenient to take the tram when exploring the city.
The tram fare is a flat rate of 130 yen for adults and 70 yen for children. You pay when you get off the train. All-you-can-ride tram costs 500 yen a day.
When you arrive at Nagasaki Station, stop by the tourist information center to get a free city tour map and route map.
How to enjoy walking around Nagasaki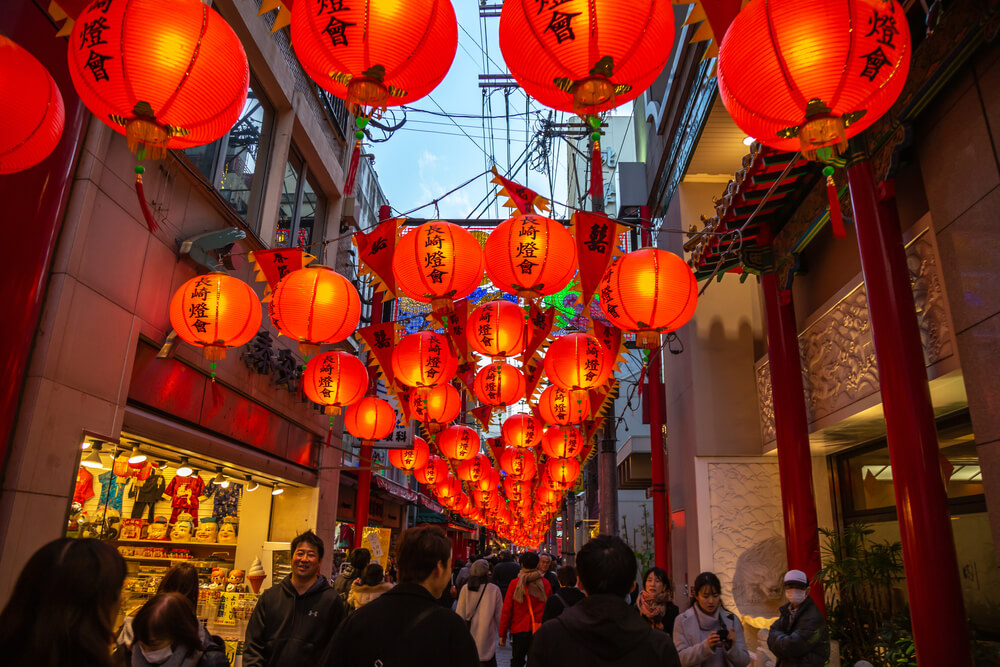 If you want to take a walk in Nagasaki City, we recommend taking a walk in Meganebahi, which is a short walk from the meganebashi tram stop.
In Nagasaki Shinchi Chukagai, one of the three major Chinatowns in Japan, you can taste the Nagasaki specialty "chanpon" at one of the long-established Chinese restaurants and look for souvenirs.
In the evening, let's go to Mt. Inasa, a representative night view spot in Nagasaki.
 
You can climb the ropeway to the observatory and you can see the magnificent night view through the glass from the room even on a cold night.
How to choose an activity for sightseeing in Nagasaki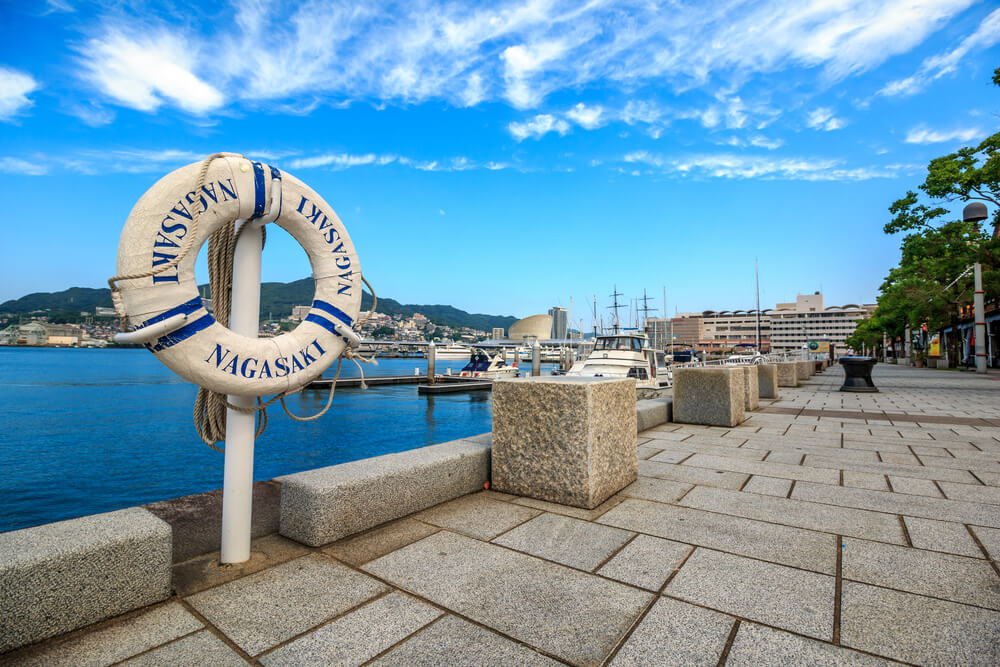 At Kujukushima Pearl Sea Resort, Sasebo City, Nagasaki Prefecture,you can experience various activities to feel the nature of Nagasaki.
Yacht sailing, horseback riding experience, sea kayaking, thrilling zipline etc. can be enjoyed by the whole family.
You can feel free to participate in the sea kayaking experience of strolling in the calm waters of the marina without reservation.
How to choose a meal for sightseeing in Nagasaki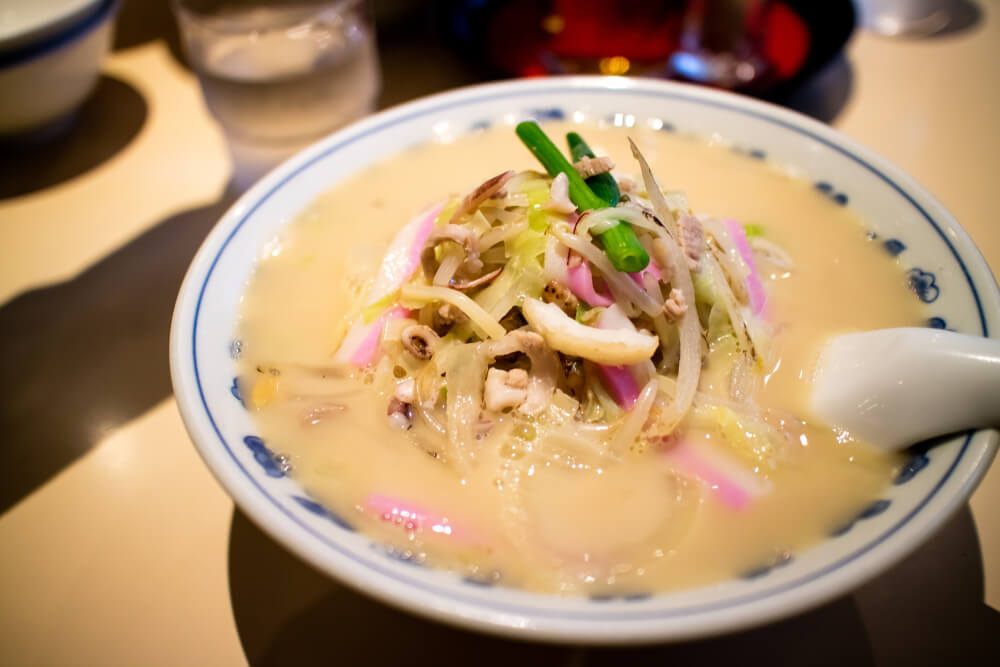 Speaking of Nagasaki's specialty, "Champon" and "Sara Udon" which you can eat in the atmosphere unique to Chinatown are famous.
The authentic Champon has a slightly sweet flavor and the chicken and pork based soup is condensed with seafood and vegetables.
We recommend the local gourmet "Hatoshi", which consists of crispy shrimp sandwiched between breads.
▶【Restaurants in Nagasaki】7 Local foods to eat during Nagasaki Sightseeing
How to buy souvenirs for sightseeing in Nagasaki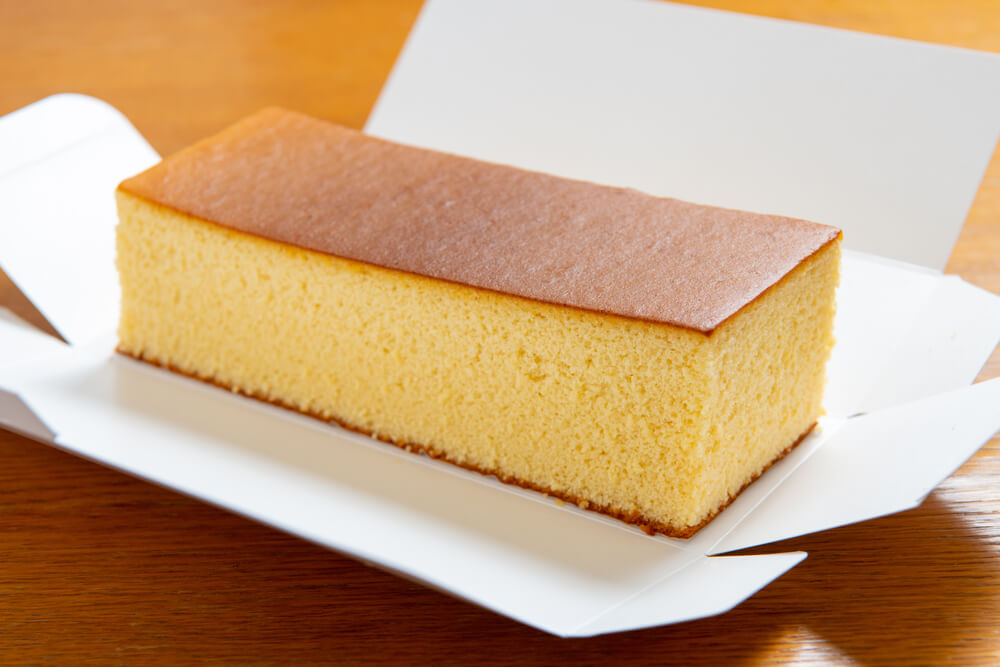 Near Shinchi Chinatown tram stop, you can not only eat, but also take a walk and look for souvenirs.
As a souvenir for women who are concerned about their delicious skin, the slightly sweet and delicious healthy tea "Biwacha" is recommended.
Nagasaki Castella is popular for its cute form "Momo Castella" and its light texture "Cruz" with a history of half a century.
Good season for sightseeing in Nagasaki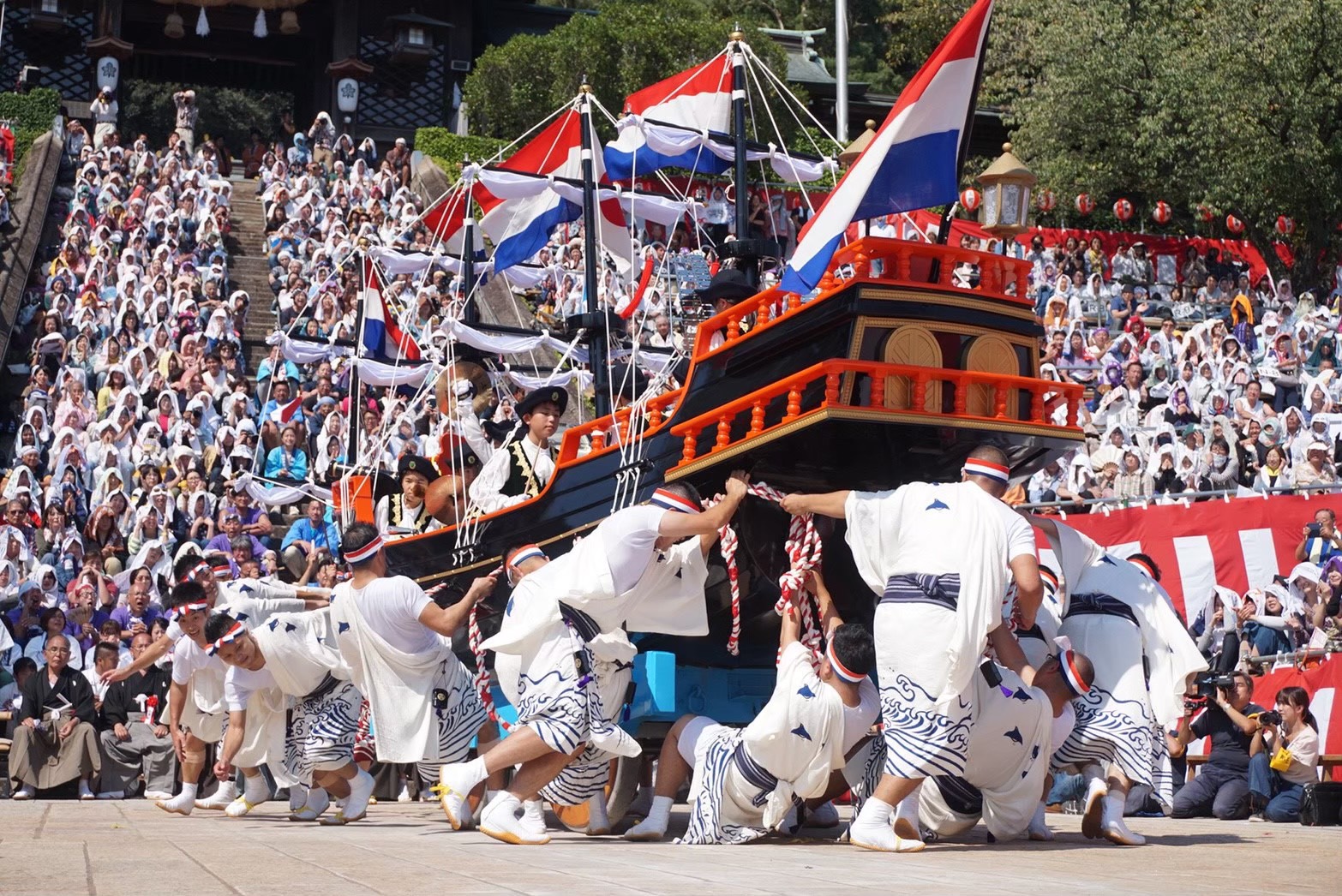 Nagasaki, located at the northwestern edge of Kyushu, has a mild climate and there is little temperature difference throughout the year.
There is a lot of rain during the rainy season from June to August and it is a heavy rain season.
Huis Ten Bosch holds a tulip festival every year from mid-February to mid-April.
Nagasaki has beautiful autumn colors in the autumn mountains and is a recommended time to enjoy the beautiful scenery.
Traditional Nagasaki performing arts "Nagasaki Kunchi" are held from October 7th to 9th every year and you can enjoy a luxurious festival that combines foreign and Japanese dance.
The Nagasaki Lantern Festival is held every year in February, originating from the Chinese Lunar New Year celebration "Chun-Setsu Festival".
This is an annual winter event. About 15,000 lanterns will be displayed throughout the city.
Summary
Nagasaki's church and Christian heritage have been registered as UNESCO World Cultural Heritage Sites.
Nagasaki Prefecture has many exotic historical buildings and food culture.
Take a walk through Nagasaki and discover its charm please.