A unique food culture was born in Nagasaki Prefecture after the arrival of the Portuguese on Tanegashima in 1549.
Nagasaki served as the gateway to Europe and China so the new dishes came in more than any other prefecture.
Actually, the local gourmet in Nagasaki is characterized by a recipe that incorporates foreign cultures.
We will introduce you to the best restaurants and popular shops you want to eat when you go sightseeing in Nagasaki.
Must try foods, in Nagasaki
Vegetables such as tomatoes,pumpkins and onions that are eaten on a daily basis in modern Japan are said to have entered through Nagasaki first.
Many vegetables like beef and pork, dairy products, bread, coffee and beer were imported in the middle of the 16th century.
During the Meiji era,various ingredients and foods were spread nationwide by merchants and officials from Nagasaki.
Nagasaki's gourmet is characterized by a cooking method that combines Japanese, Western and Chinese cooking in an exquisite balance.
Nagasaki Champon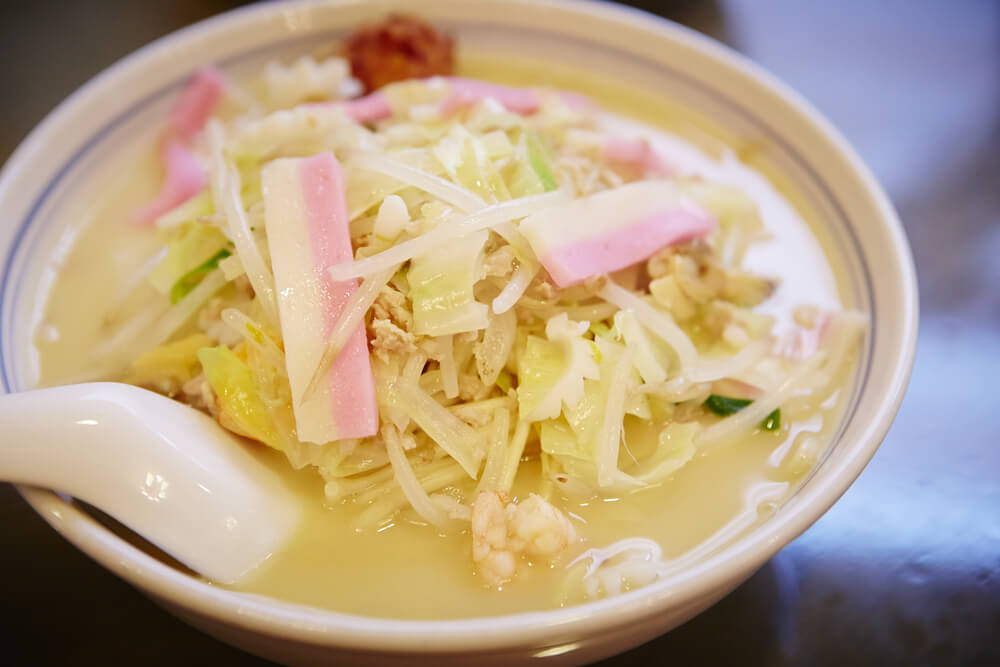 Nagasaki's gourmet "Nagasaki Champon" is a dish created by Nagasaki with the influence of China.
"Nagasaki Champon" is created by chinese chef who came to Nagasaki from Fujian China during the isolation era.
"Champon" is a Chinese dialect of Fujian meaning "Easy to cook rice".
Nagasaki Chinatown is home to many famous stores that locals go to and the hometown of Nagasaki Champon you can enjoy.
Nagasaki Sara Udon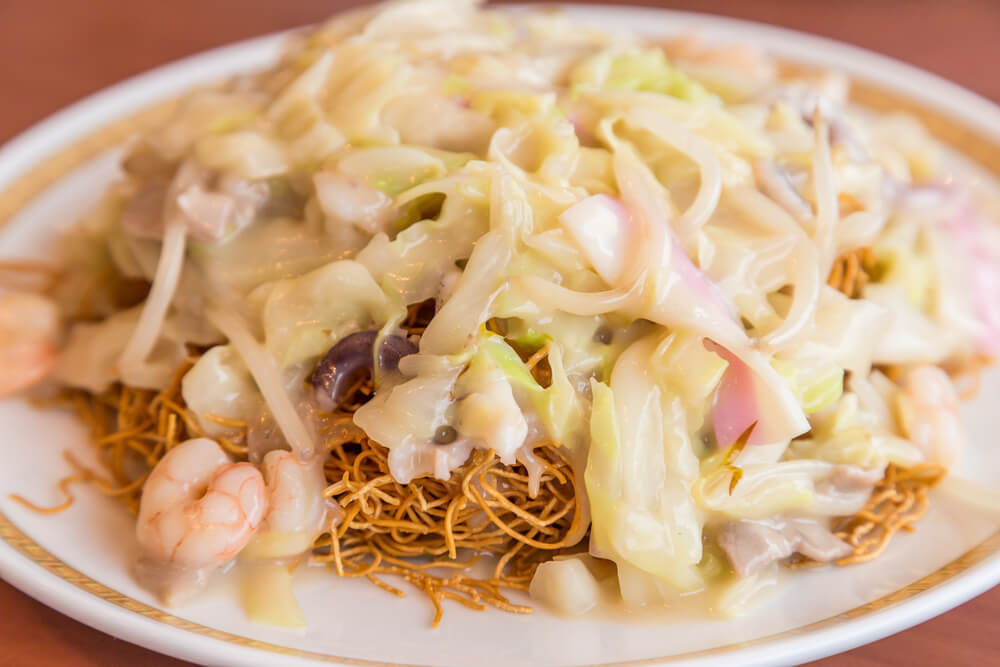 Speaking of Nagasaki Champon, the famous local gourmet of Nagasaki is Nagasaki Sara Udon.
A hearty dish udon with plenty of vegetables, seafood, pork and toro tofu on Chinese noodles.
In Nagasaki city,Many shops offer the specialty "Nagasaki Sara Udon".
There are two types of noodles one is fried thin noodles and the other one is thick noodles fried with champon noodles.
The history of "Nagasaki Champon" was born to provide poor Chinese students with nutritious food.
Nagasaki Turkish Rice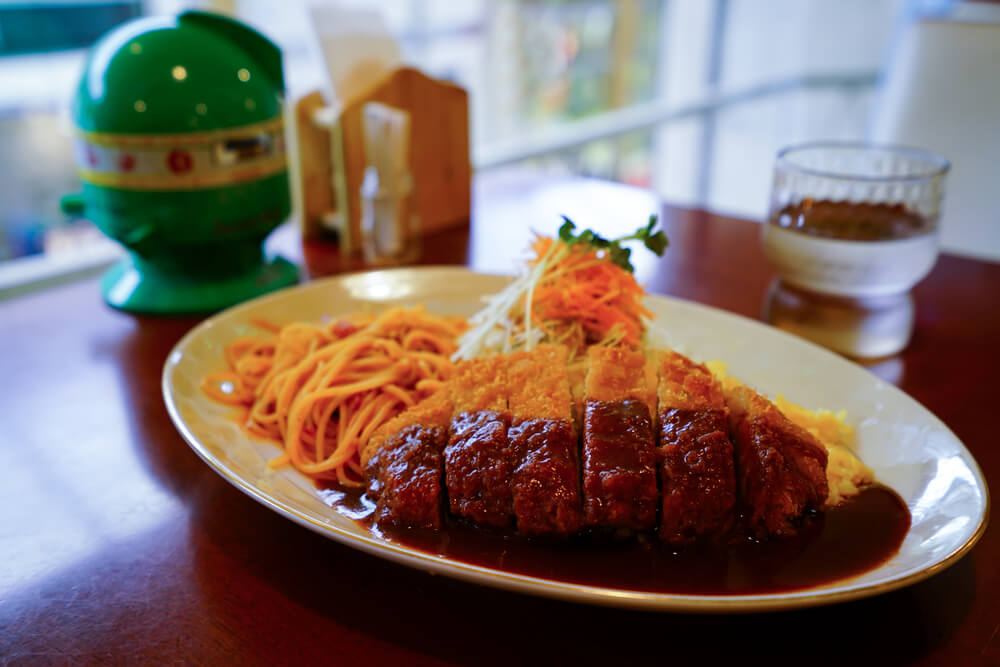 Birthplace of the Turkish rice in Nagasaki now can be found in restaurants all over Japan.
There are shops that offer "Turkish rice" in Nagasaki city with over 200 stores and it is an indispensable dish for locals.
Nagasaki's specialty gourmet "Turkish rice"dried curry or pilaf with fried rice, fried mixture of tonkatsu or fried shrimp and spaghetti are served on one plate.
Ingredients can change according to each restaurant but each volume is a volume that fills your stomach with one delicious dish.
Kakuniman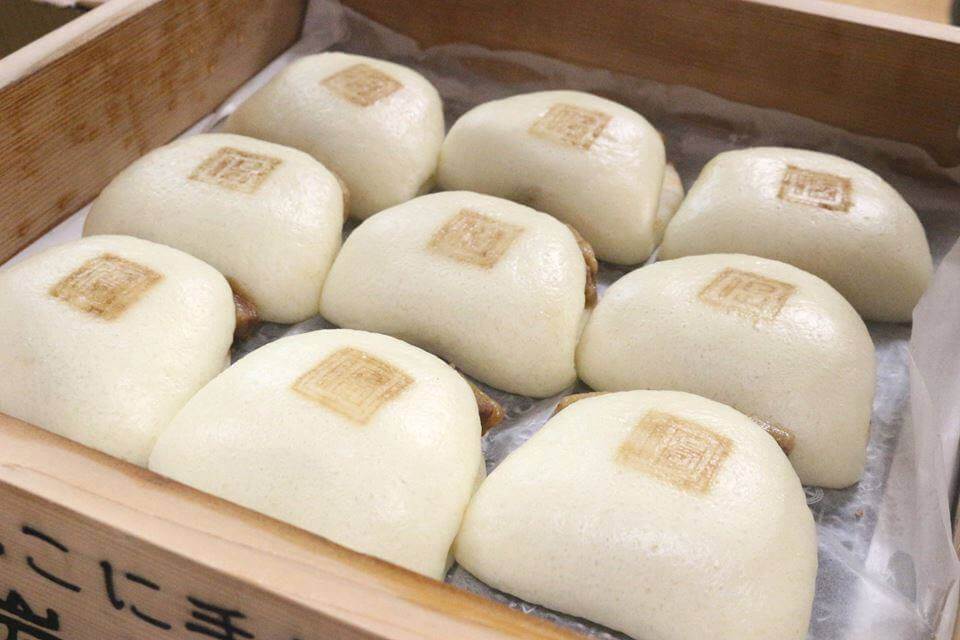 "Kakuni-Manju" is a new Nagasaki specialty.
Nagasaki Local Cuisine "Shippoku " was created to make it easy to taste of "Takkuku cuisine".
It's worth to try "Kakuni-Manju" of dashi umami with its flavor soaking in your mouth.
Arakabu, Ago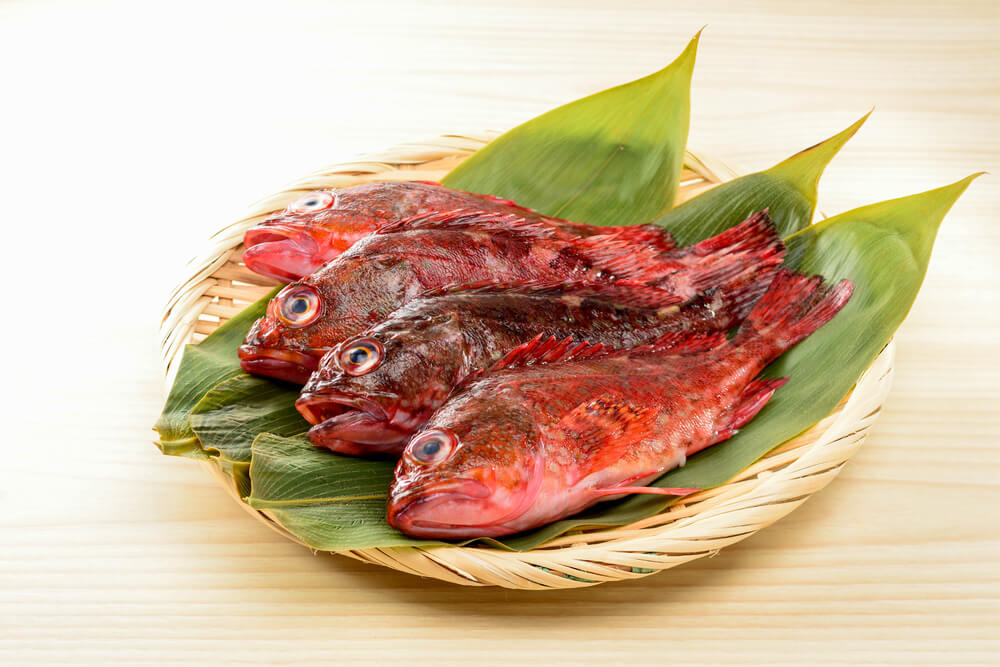 Arakabu / scorpionfish and Ago fish are seafoods distributed in the northern region of Nagasaki Prefecture and along the coast of the Korean Peninsula.
It has an elastic texture and a strong scent of the sea and It is characterized by its white color and light taste.
In the northern region of Nagasaki, Ago fish is widely cooked as "Agodashi" and "Ago-no-maruboshi" as well as sashimi, grilled with salt, boiled or fried.
Kujukushima Oyster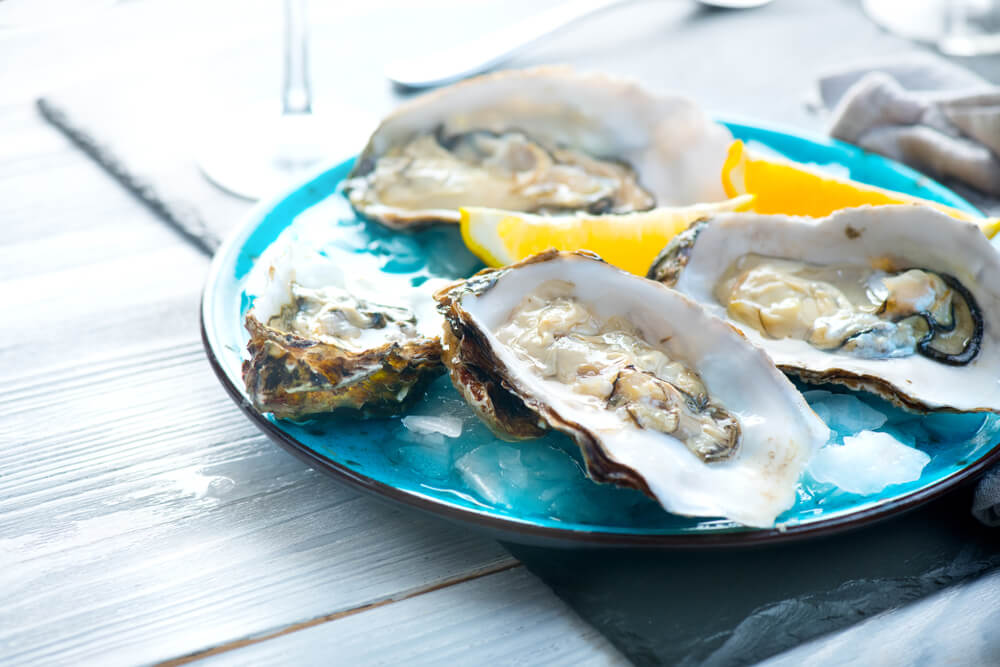 The feature of "Nagasaki Kujukushima Oyster" is that umami is condensed though it is small.
"Kakimeshi" is made by stewing oysters with Kyushu-made soy sauce and mirin then adding the oysters to the rice cooked with the broth and steaming.
Kujukushima Kakimeshi sold at Sasebo Station as a popular ekiben where you can enjoy the scent of oysters and the rich flavor of rice.
Ganba/Blowfish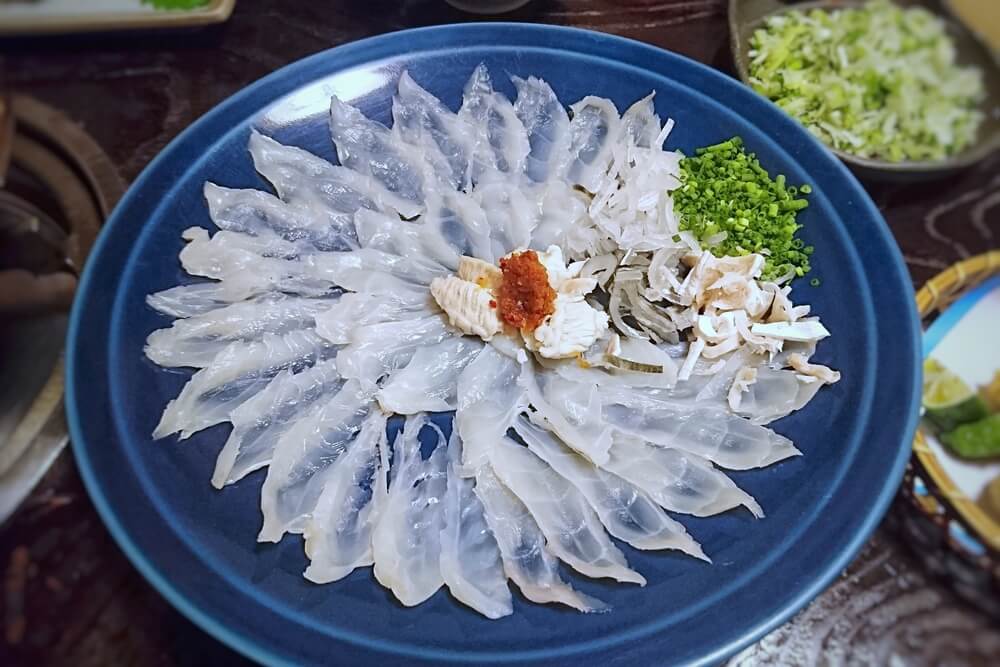 In Nagasaki, "Torafugu" is a dialect of the Shimabara region and called "Ganba".
There are about 50 types of blowfish that live in and around Japan sea, In Shimabara region, "Trafugu" and "Nashifugu/Mukigamba" are the mainstream.
In Nagasaki,They will blanch high-quality fish "Trafugu" quickly and have a "Gamba hot water bath" tightened with ice water.
Daidai vinegar or ponzu and spices are "Fukushu"Served with garlic stalks called plums, umeboshi, green onions and maple.
Sasebo Hamburger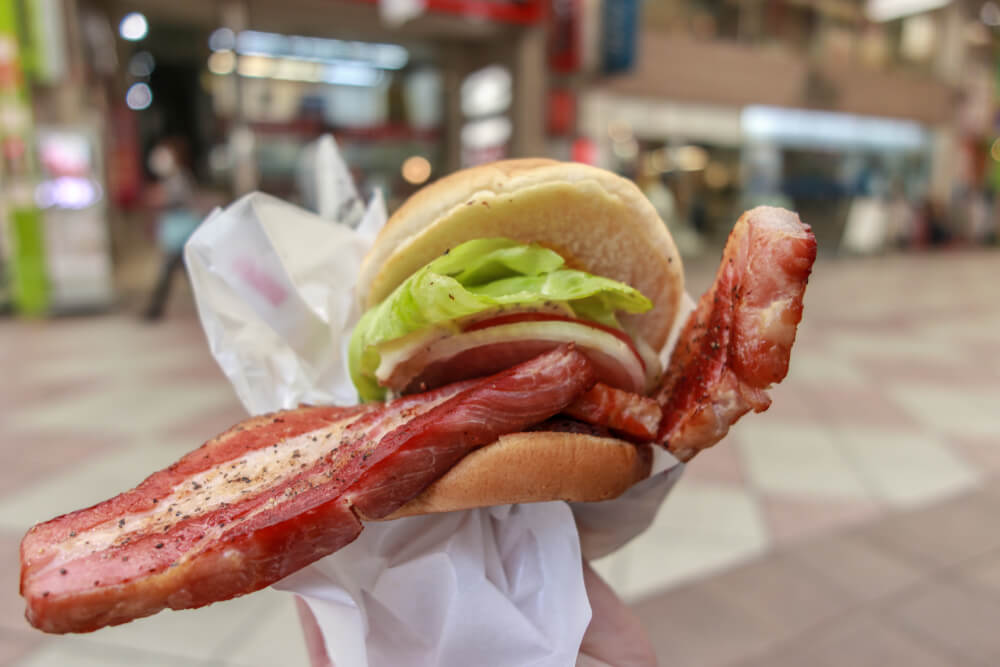 Be sure to check out Nagasaki's B-grade gourmet "Sasebo Burger" which has become famous throughout Japan.
Sasebo Burger has a certification system called "Handmade burgers offered in Sasebo City, Nagasaki Prefecture.
There are more than 30 Sasebo burger shops in Nagasaki city and each competing for their own unique taste.
It is said that burgers were first introduced to Japan in 1950 by a U.S Navy official stationed in Sasebo.
Mascot character of"Sasebo Burger Boy" and girlfriend "Sasebo Boko-chan" are works of Takashi Yanase of "Anpanman".
Chirin-Chirin Ice cream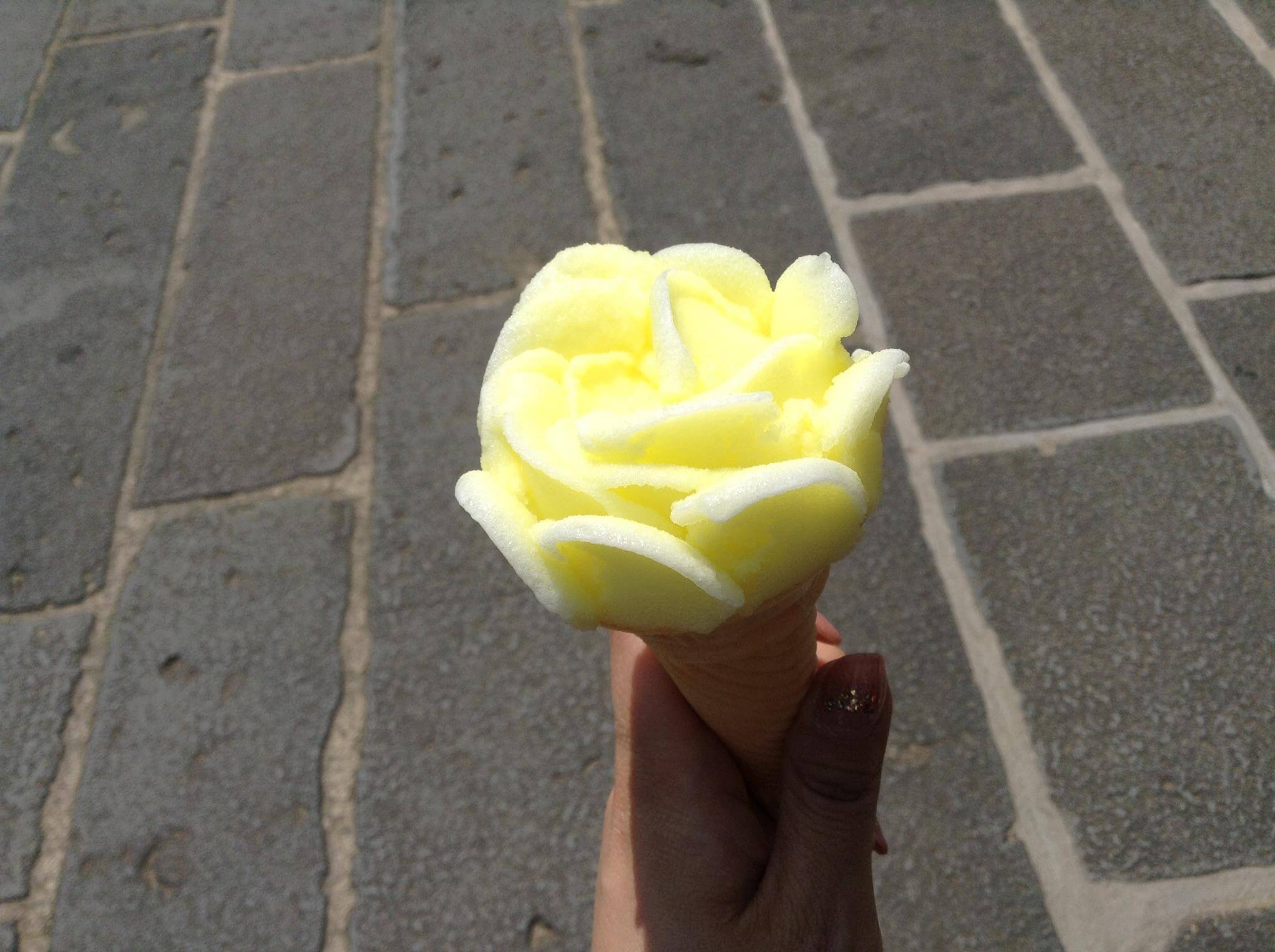 Nagasaki's specialty, "Chirin-Chirin Ice cream" is a nostalgic flavor of ice in the shape of a beautiful flower like a rose.
It has been loved by Nagasaki citizens for many years with the bell ringing and running.
Nowadays it is sold in small stalls at tourist spots in Nagasaki.
It is as sweet as a sherbet and has a low calorie content of about 37 kcal per plain flavor.
There are eight flavors in total, including castella and strawberry flavors all of which are flavors, colorings and No artificial sweeteners are added.
What is the feature of Nagasaki food?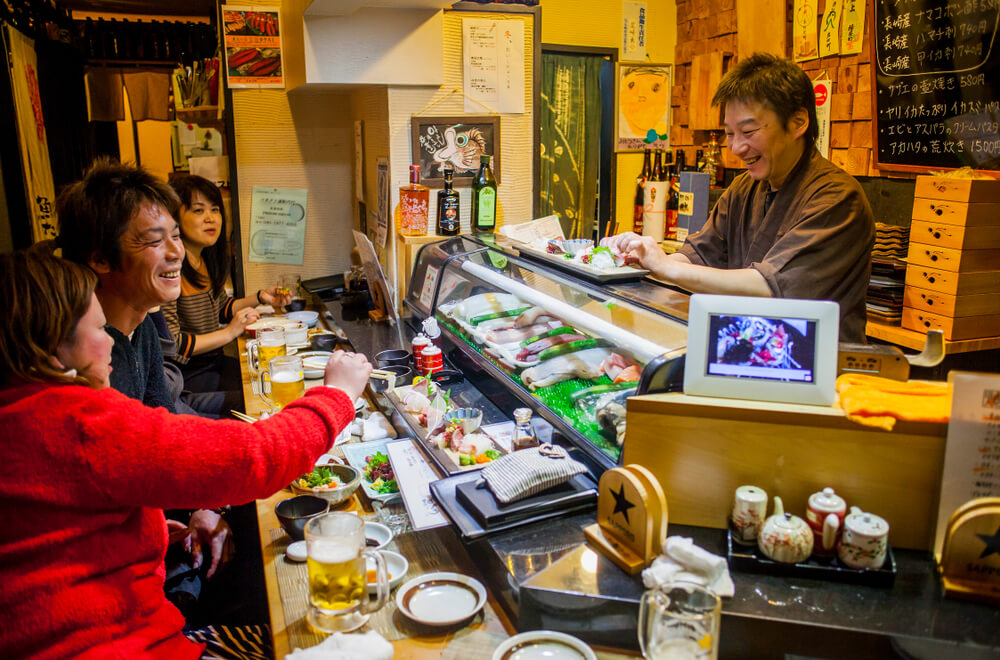 Nagasaki's local cuisine and local gourmet are generally characterized by sweeter flavors.
From Dejima Nagasaki, high-grade sugar at that time is relatively cheap.
It is said that the reason is that it was obtained at a low price.
Many of Japan's first full-fledge western restaurants cafes and pastry shops are influenced by international cuisine.
Must visit restaurants in Nagasaki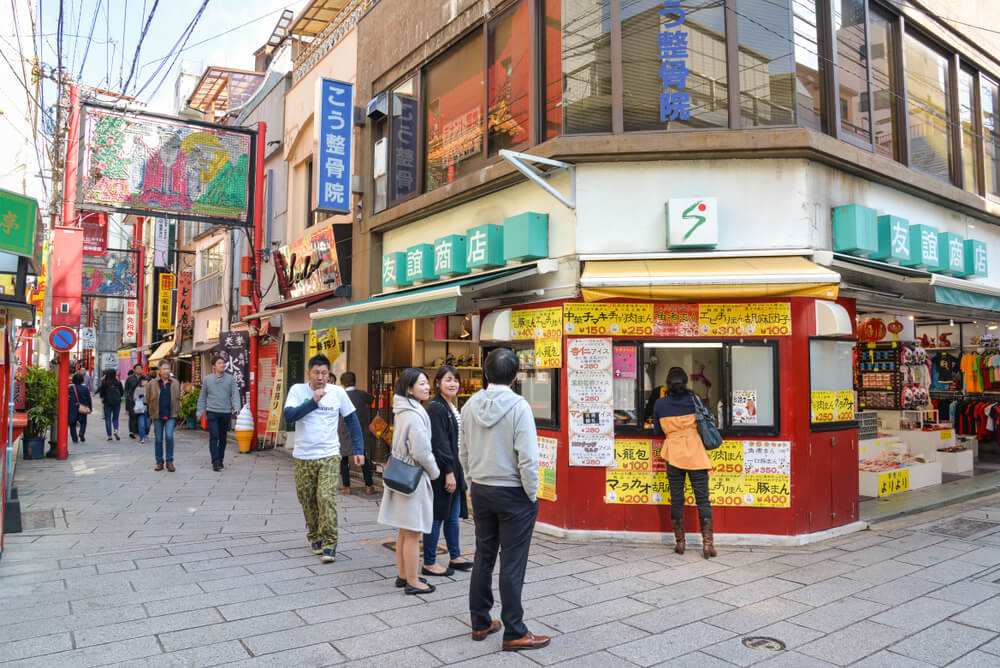 Here are some recommended shops to visit when you go sightseeing in Nagasaki.
Chinese Cuisine Shikairo
"Chinese Cuisine Shikairo"founded in 1899, it's a long-established store of "Nagasaki Champon" which is also colorful with a kinshi egg.
The secret soup, which has not changed since its foundation is a blend of chicken and pork bones and features nine kinds of ingredients.
The spacious shop overlooks Nagasaki Port and there is the "Champon Museum with free admission and nearby.
Kozanro Chinatown Main Store
Nagasaki Chinatown's famous restaurant "Kozanro" has a history of more than 60 years and offers authentic Nagasaki Champon and Nagasaki Sara Udon.
There are two types of noodles, thin noodles and thick noodles,the type of ingredients and the size of the plate can be selected from "special", "top", and "normal".
If you add "sour vinegar" that mixes worcester sauce and vinegar to your taste you can enjoy a different taste again.
One of Japan's three largest Chinatown,located in the Nagasaki Shinchi Chinatown.
It's a well-accessible spot where you can take photos of its splendid exterior.
Tsuru-chan
Founded in 1925, Tsuru-chan is the oldest retro coffee shop in Kyushu.
Antique furniture is placed in the shop giving it a nostalgic atmosphere.
Popular menu is Turkish rice of traditional Nagasaki is "Traditional rice of old days".
In addition, be sure to check out the genuine Turkish rice steak with boned lamb and seafood dishes.
Kaki-yaki Shiomien
"Kakiyaki Shiomien" is a popular restaurant where you can taste charcoal grilled oysters, beef ribs, chicken, sazae and scallops.
It is an izakaya with an all-you-can-eat lunch menu and a selection of beers and wines.
Tenka no Ajitokoro Hojyu
"Tenka no Ajidori Hoju" is a famous shop that offers Shimabara's famous blowfish gamba dishes, local fish sashimi dishes, sushi and local dishes.
There is a set of Arita ware, live fish, whales, puffer fish, local dishes and various set of meals.
The old-fashioned buildings stand out on the city street where carp swims in the tourist area, and you can feel the atmosphere.
Burger Shop Aikawa
 
Burger Shop Aikawa, A Sasebo burger made of 100% Nagasaki Wagyu is a popular local restaurant.
"Nagasaki Wagyu Beef Thigh Steak Burger" and "Nagasaki Wagyu A5 Sirloin Steak Burger" are attractive for their high-end patty.
Maeda Reika Nagasaki Specialty
Chirin-Chirin Ice cream
Chirin-Chrin ice can be found at sightseeing spots in Nagasaki city It is sold every year from mid-March to November.
Chirin ice was 100 yen but 50 yen was added from 2014 so the price has risen to 150 yen.
Opening hours and sales periods may vary from location to location but are from March 19 to late November every year.
They are putting out a stalls at the entrance of Heiwa Park, the entrance of Glover Garden, Shinchi Chinatown, Glass Bridge, Dejima and Nagasaki Waterside Forest Park.
Summary
Nagasaki has a unique food culture in Kyushu and its international atmosphere is also attractive.
Please taste as many local gourmet as you can and find your favorite ones.