Miyazaki Prefecture is surrounded by tropical climate, beautiful sea, and nature such as Takachiho kyo.
Miyazaki, known as one of Japan's leading agricultural prefectures, offers gourmet food such as local chicken and mango.
We'll take a look at some of the best places for exploring Miyazaki.
Location of Miyazaki
Miyazaki Prefecture is located in the southwest of the Japanese archipelago and is a southern country in the southeastern part of Kyushu.
The area is rich in nature and has shrines along the sea, and is full of spectacular spots such as the Hinan Coast and the Oni no Sentakuiwa.
7must-visit sightseeing spots in Miyazaki
Miyazaki Prefecture is known as a warm resort like a tropical resort.
Since assuming the position of Governor Higashikokubaru,he has been focusing on tourism and has been visited by many tourists every year.
There are many scenic spots created by nature, such as the Canyon,Takachiho kyo, blue Island with corrugated rocks which is designated as a natural monument.
①Takachiho kyo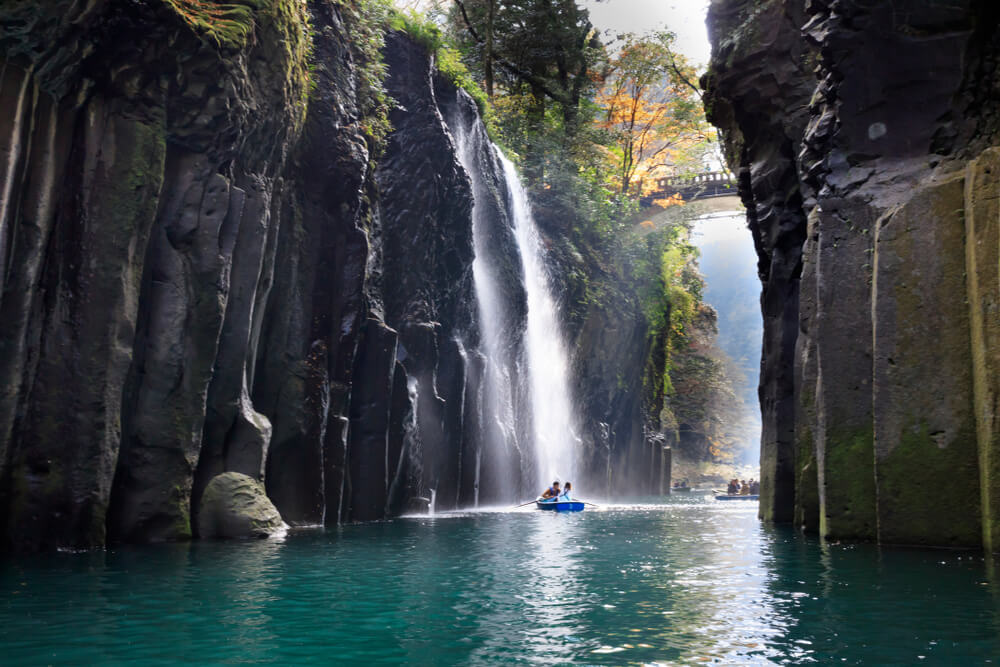 "Takachiho kyo" is a natural monument designated as a national scenic spot and it's a natural art formed by pyroclastic flow when Mt Aso erupted.
The promenade overlooks one of Japan's most famous waterfalls, the Manai Falls and the cliffs with a height of 80-100m.
If you rent a boat and get off at the canyon, you can see the magnificent view of the canyon in front of you.
②Nichinan Coast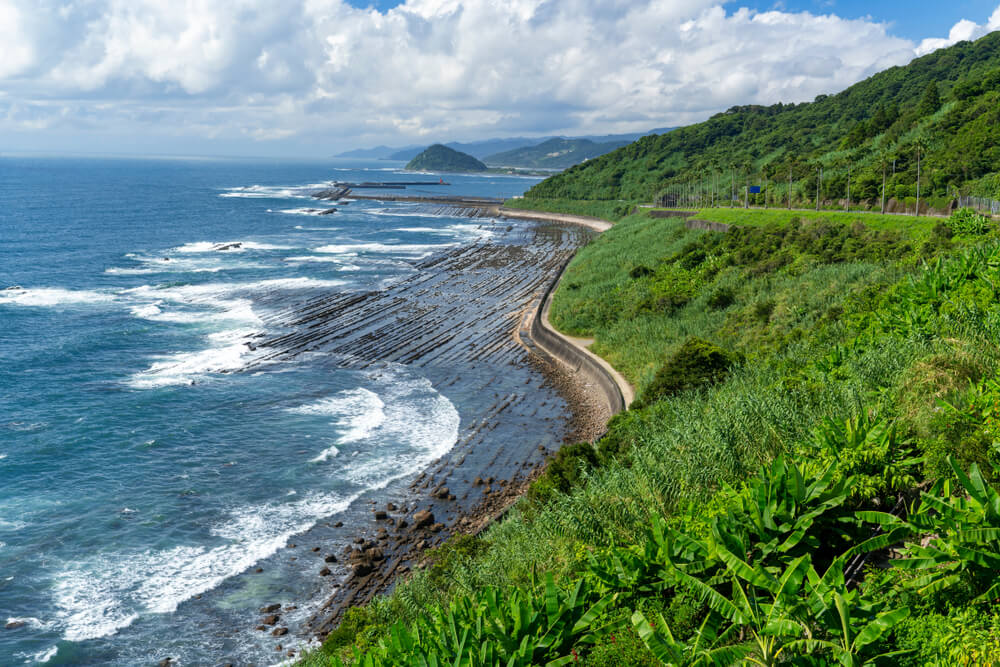 The area from Aoshima in the southern part of Miyazaki Prefecture to Shibushi Town in Kagoshima Prefecture is called the Nichinan Coast.
On coastal roads, plants such as phoenix, Washington coconut, and hibiscus add to the tropical mood.
While driving along the sea, you will stop at famous sights such as Horikiri Pass and Udo Shrine.
③Phoenix Seagaia Resort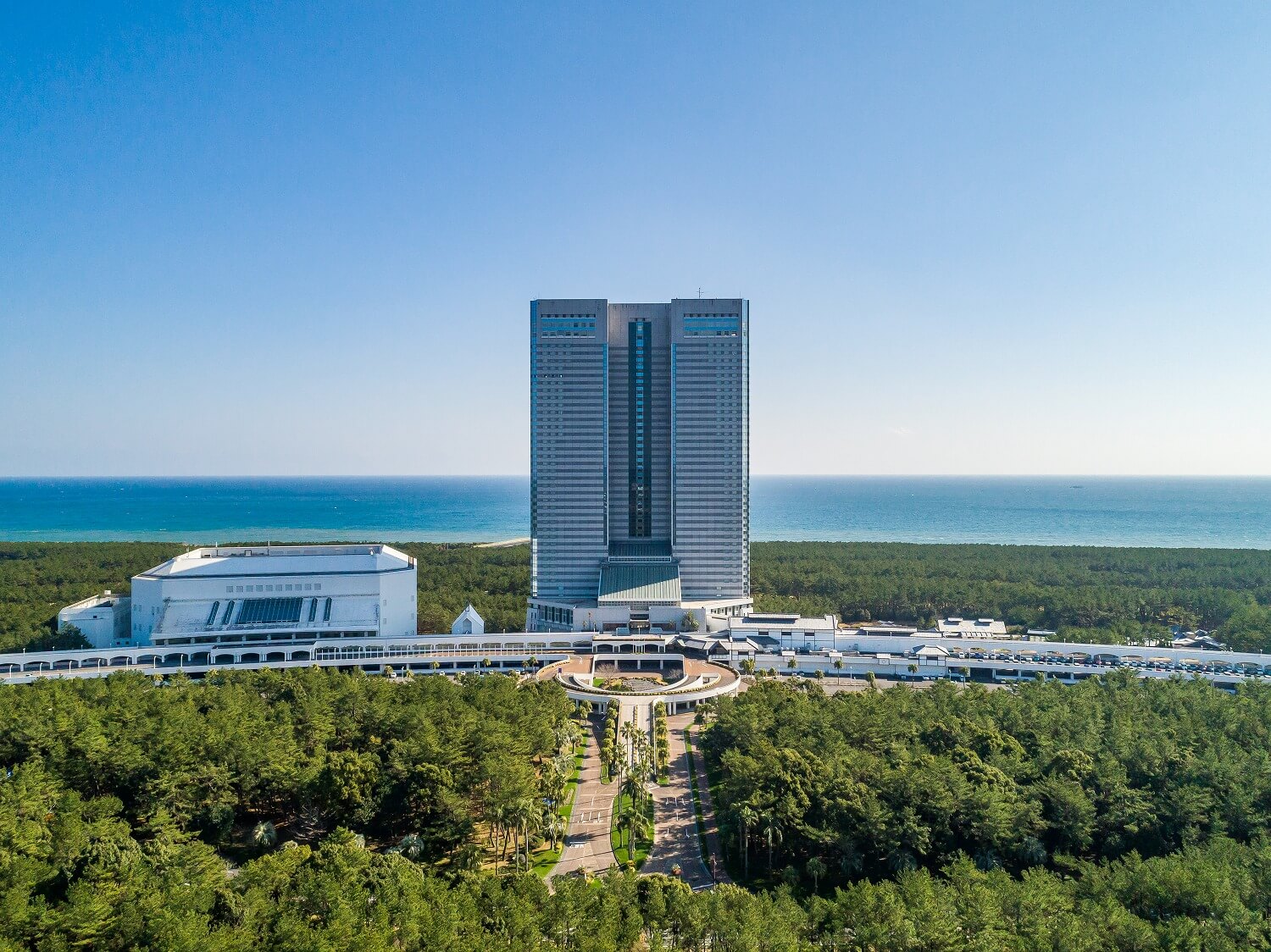 "Phoenix Sea Gaia Resort" is a resort facility equipped with Japan's top3 golf course and a superb view chapel.
Following a major renovation in 2017, the Sheraton Grande Ocean Resort guest rooms were also renovated.
A teahouse where you can experience a tea ceremony in a space reminiscent of a Japanese garden .The "passage" is popular with foreign tourists.
You can also enjoy a barbecue tailored to Miyazaki beef on the terrace deck of Pine Terrace.
④Ebino Plateau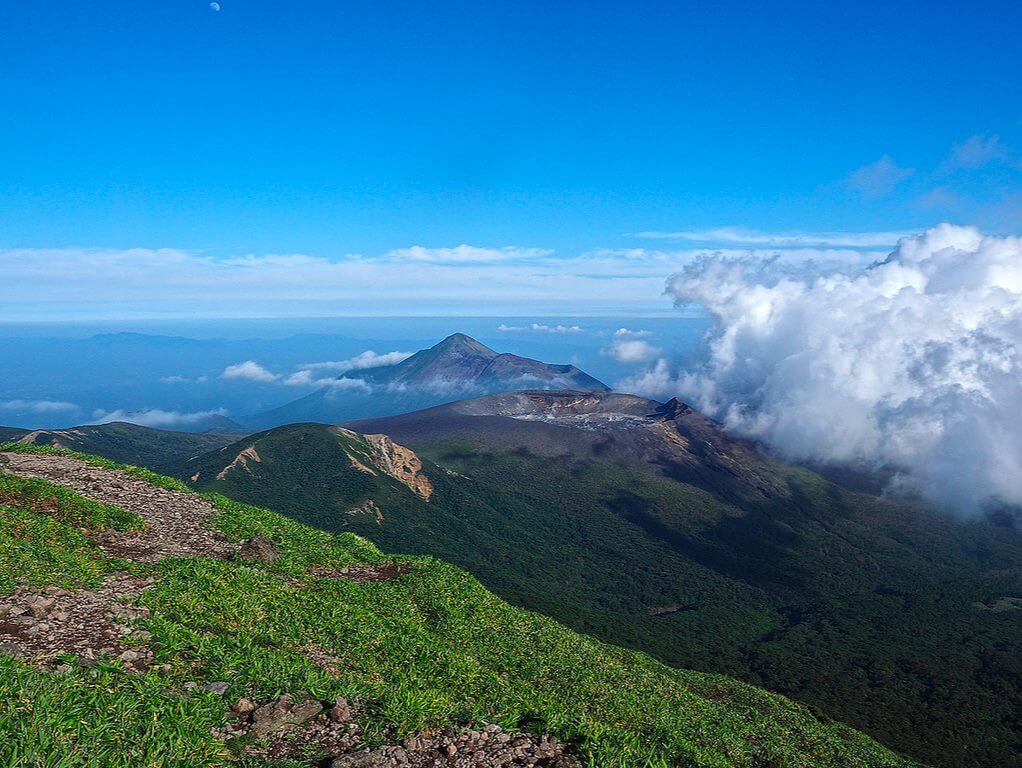 Located in the south of Ebino City, "Ebino Plateau" is located in Kirishima Yaku National Park, which was designated as Japan's first national park.
You can enjoy volcanic lakes such as the natural monuments "Nokaido", "Fudoike", "Rokkannonmiike" on the vast plateau with an altitude of 1200m.
There is an outdoor ice rink at the southernmost tip of Kyushu, which is recommended for families with children.
⑤Ikoma Plateau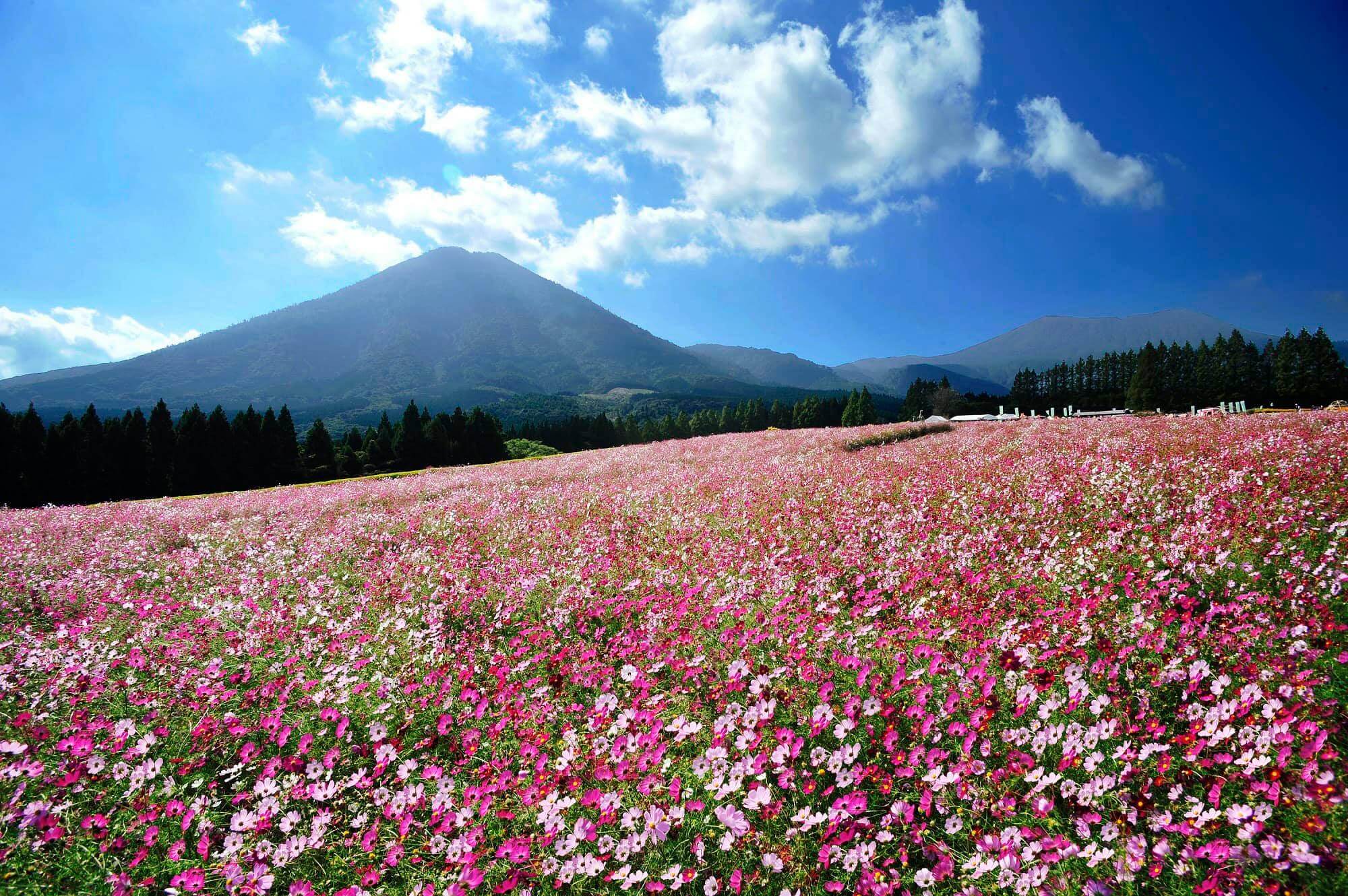 "Ikoma Plateau" is a flower garden and flower spot at the foot of Mt. Kirishima with an altitude of 550m.
Rapeseed flowers and Iceland poppies bloom in the vast site in spring, and about 1 million cosmos of 18 species bloom in autumn.
Ikoma Plateau spreads out in the backdrop of the Kirishima Mountains where you can enjoy seasonal flowers.
On the terraces of shops and cafes, you can enjoy colorful flowers while enjoying plenty of soft serve ice cream.
⑥Udo Shrine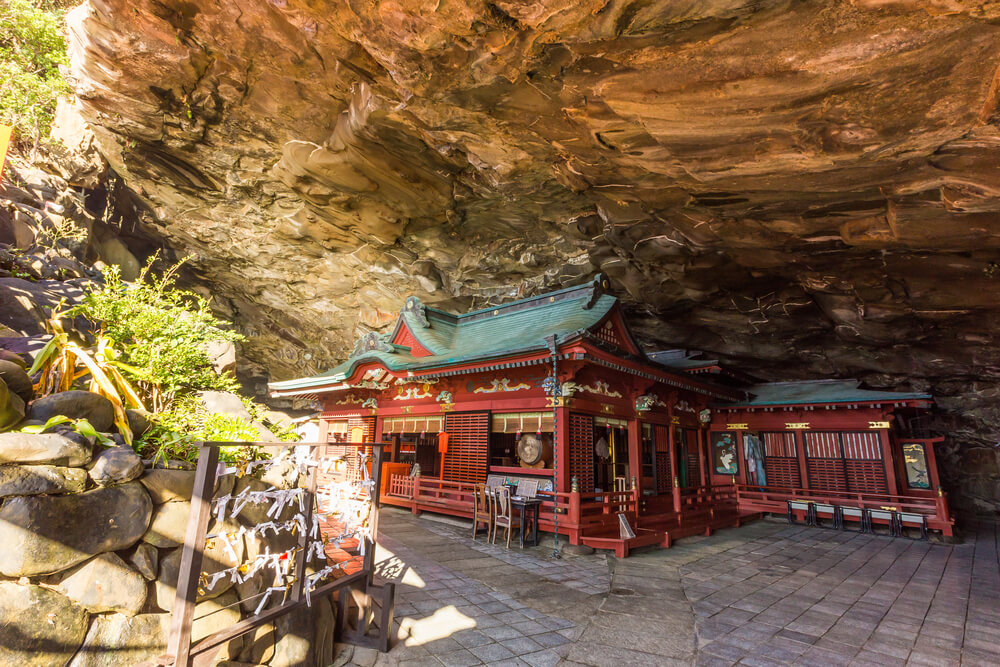 "Udo Shrine" in Nichinan City, Miyazaki Prefecture is one of the most famous power spots in Miyazaki Prefecture.
There is a colorful red main hall inside the cave, and you can go to the "Descent Palace" by descending the stairs.
"Slow ball" is said to throw a ball into a hollow rock and make a wish when thrown.
Rough waves hit the rocks around the Udo Shrine, and its beautiful scenery is a mystery.
⑦Sun Messe Nichinan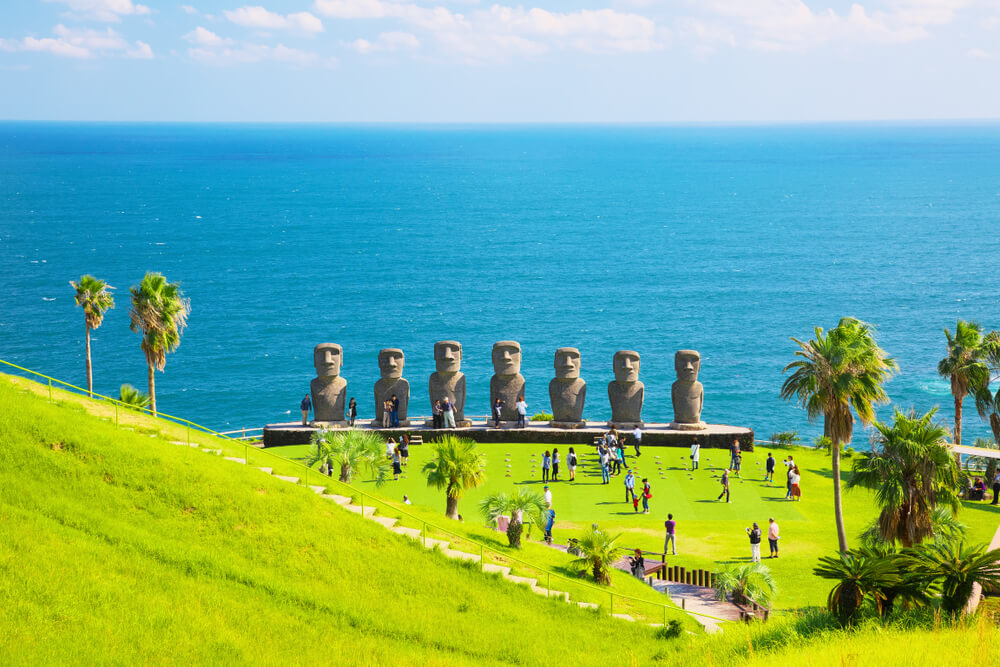 "Sun Messe Nichinan" on the hills of the Nichinan coast, there are seven moai statues, one of the seven wonders of the world.
In 1995, Miyazaki Moai was created in the blue waters of Easter Island with the official permission of the Elda Party.
It is said that touching the second moai from the right increases luck with money, and touching the third moai from the left increases your fate in love.
How to get around while sightseeing in Miyazaki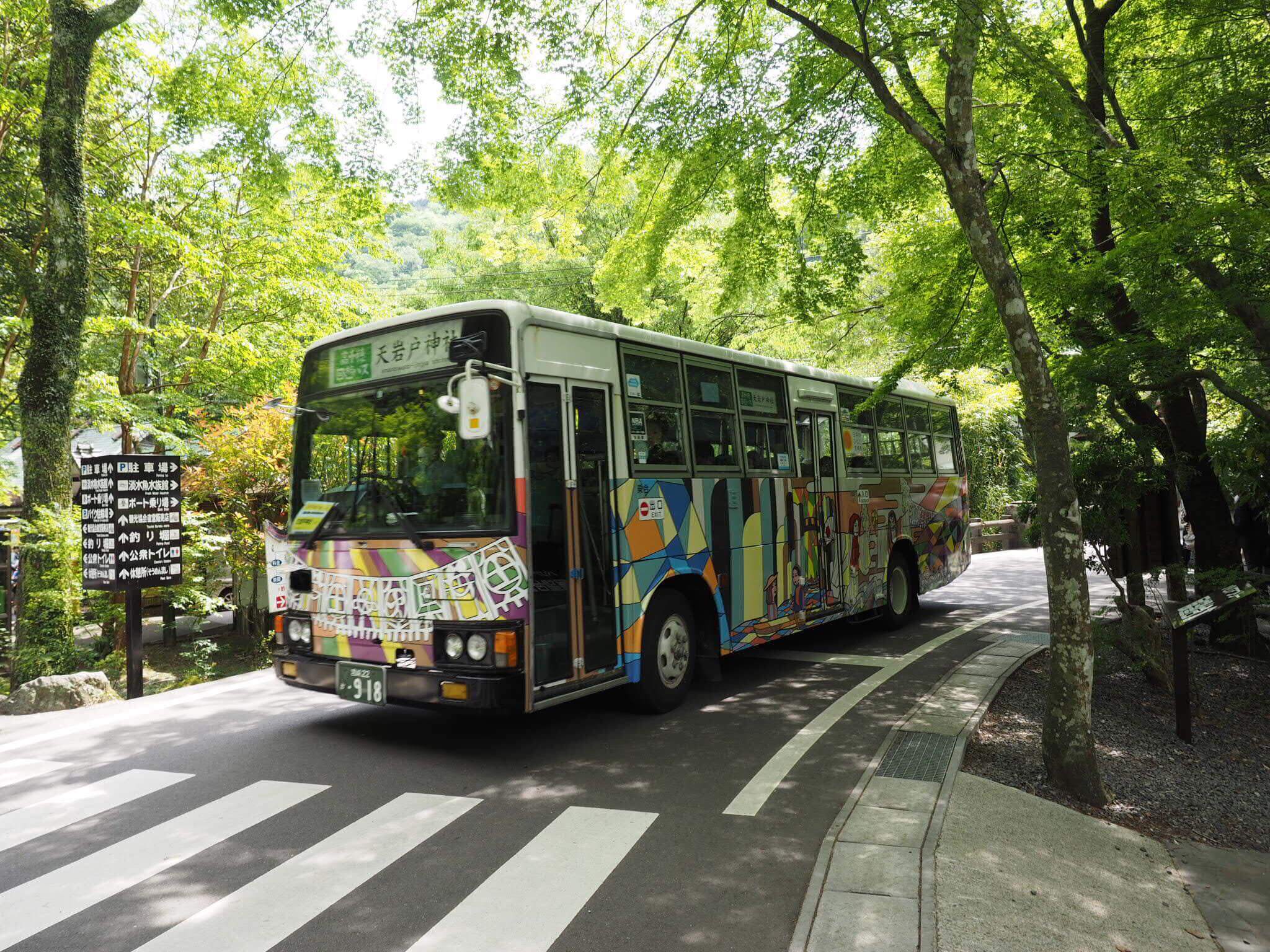 For sightseeing in Miyazaki, it better to use the Miyazaki Kotsu Group, which covers the transportation network in the prefecture.
The Miyazaki Kotsu Group offers great value bus tickets, taxis, travel and hotel partnerships.
A free one-day ticket for the circular bus is 400 yen for unlimited rides and 2,980 yen for 7 days.
Miyazaki Kotsu Taxi and Miyako Taxi provide efficient sightseeing courses.
How to choose an activity for sightseeing in Miyazaki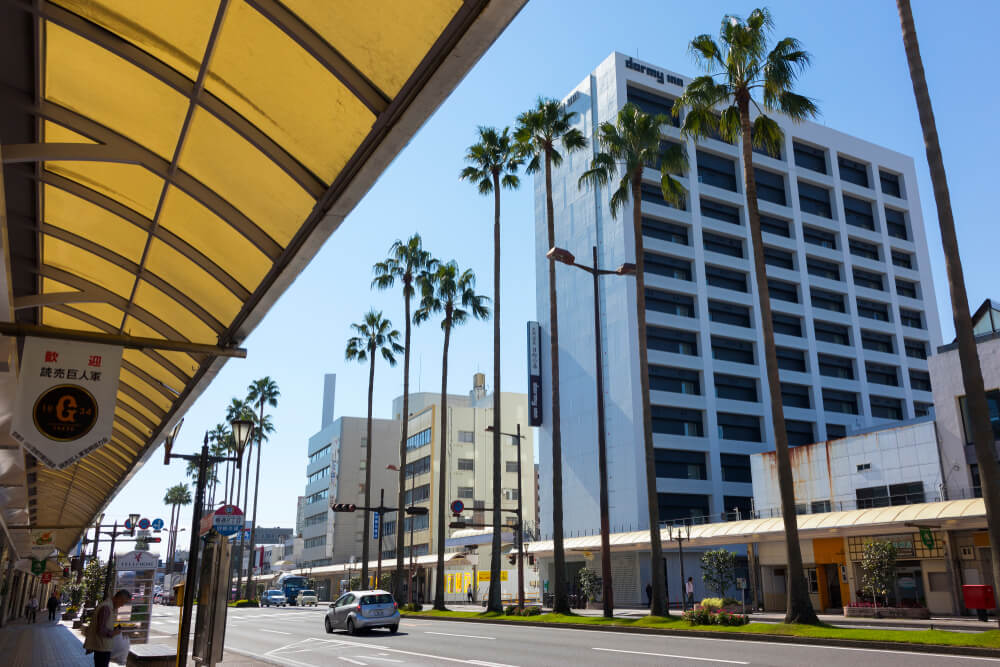 For sightseeing in the city, you can enjoy bus movements and city walks on the Miyazaki Kotsu Local Bus "One day unlimited ride".
JR Miyazaki Station's commercial facility "Ekimachi 1-chome Miyazaki" is divided into a north hall and a south hall and there are restaurants and souvenir shops that are perfect for walking around the city.
How to choose an activity for sightseeing in Miyazaki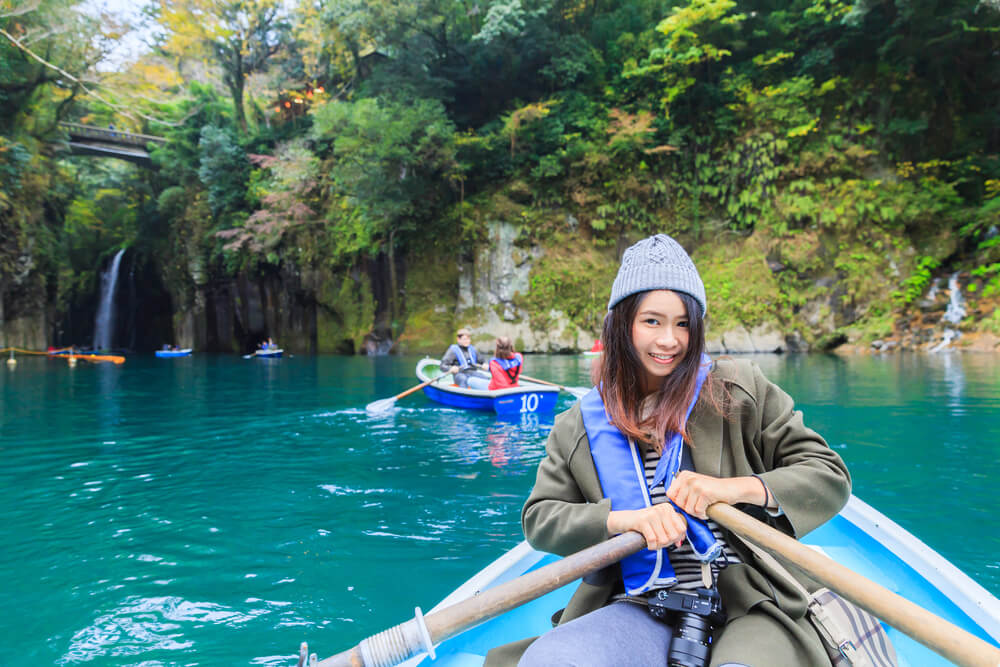 Miyazaki's activities include hiking, windsurfing and stand-up paddle boarding in Aoshima surrounded by rich nature.
Kaeda Valley,you can enjoy water activities, surf school, and Segway experience.
How to choose a meal for sightseeing in Miyazaki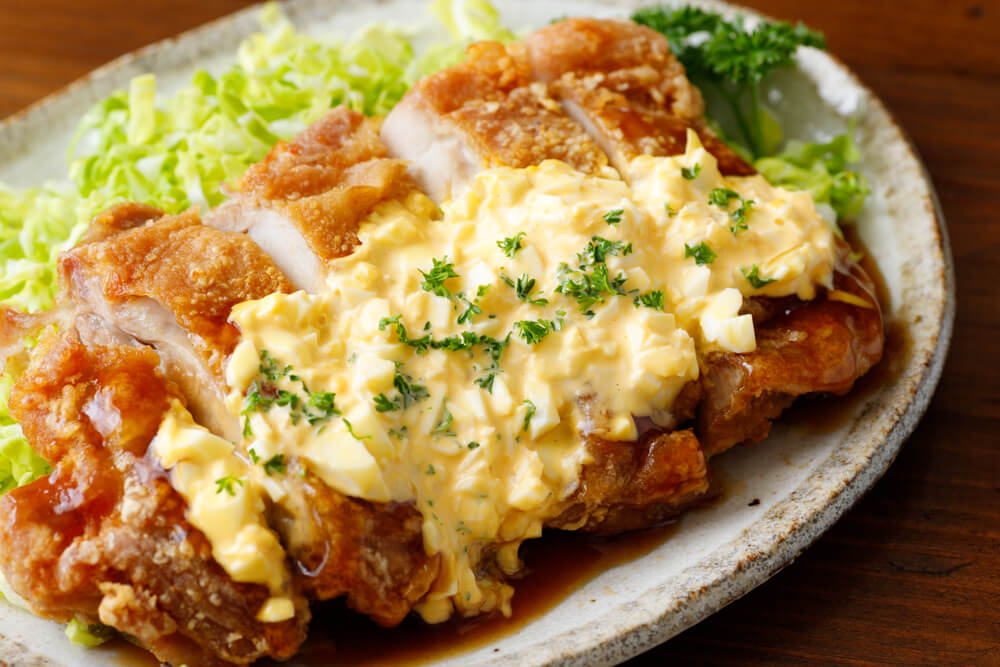 Thanks to the Kuroshio Current, Miyazaki Prefecture has a mild climate and you can enjoy delicious sea and mountain food in one of the coldest areas of Kyushu.
The local gourmet "Chicken Namban" in Miyazaki is a chicken dish with sweet vinegar and sweet tartar sauce.
Enjoy charcoal grill at "Charcoal" and "Maruman Yakitori Store" in Miyazaki City.
Charcoal-grilled black chicken is charcoal-flavored, and the more delicious it gets,the more delicious it becomes.
▶【Restaurants in Miyazaki】7 Local foods to eat during Miyazaki Sightseeing
How to buy souvenirs for sightseeing in Miyazaki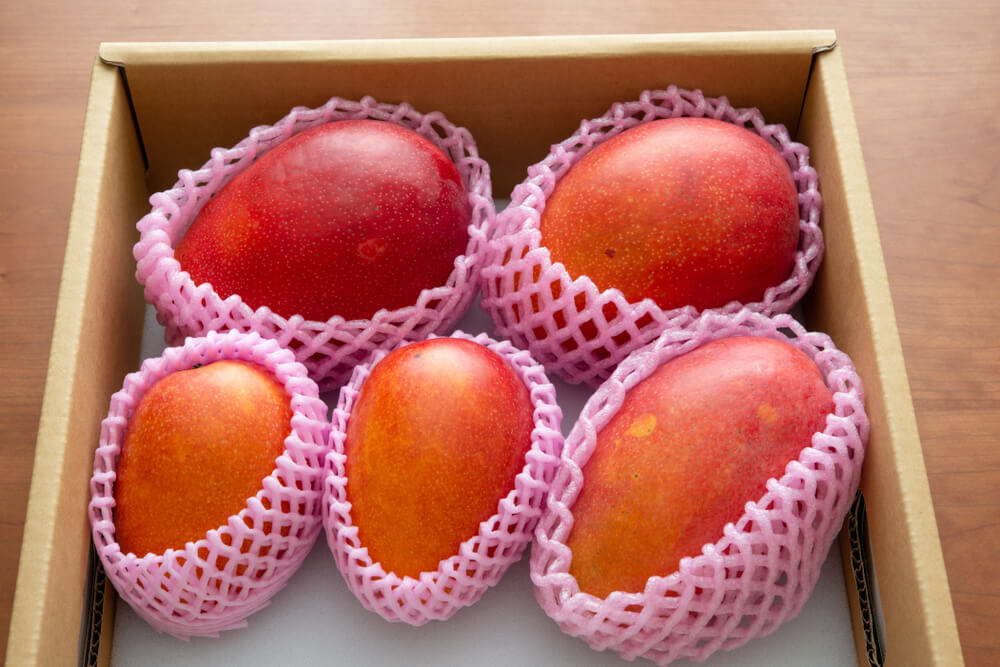 There is a Miyazaki product store "KONNE" at Miyazaki Prefectural Office, a 5-minute walk from Tachibanadori 2-chome bus stop.
There are many souvenirs from Miyazaki specialty products to long-established sweets and popular sweets.
Miyazaki's classic souvenirs include "mango," "meat wrapped rice ball" and "charcoal grill.
"Western-style manju "Cheese manju" born in Miyazaki prefecture is a popular product in which cheese is wrapped in cookie dough.
Events such as tastings and demonstration sales by local shops will also be held.
Good season for sightseeing in Miyazaki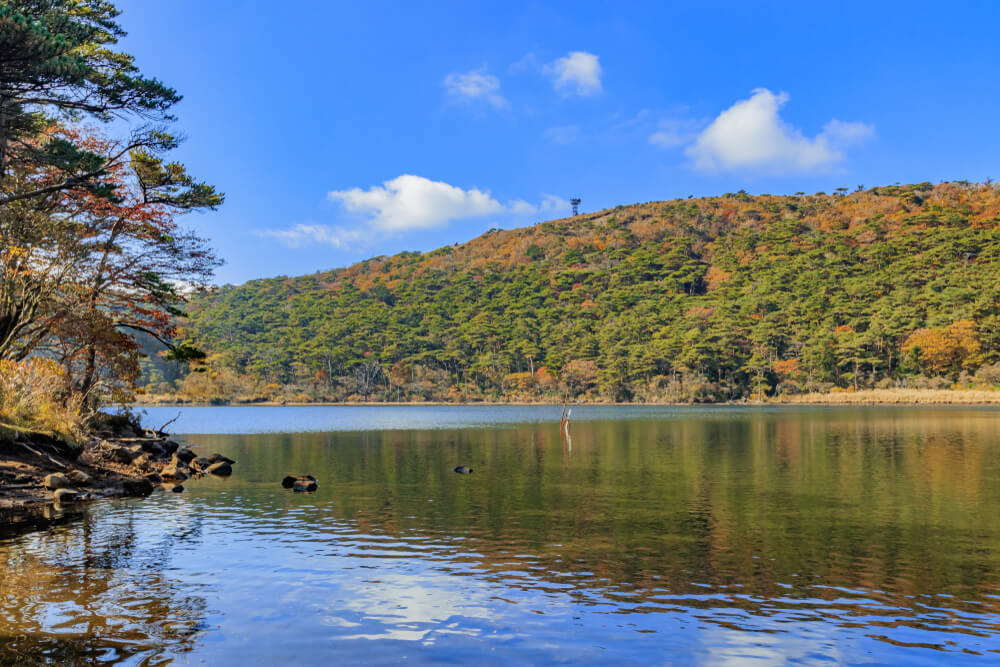 Miyazaki Prefecture has long sunshine hours, many sunny days, and the mild climate is popular with tourists.
Don't forget to take precautions against heatstroke during the summer months when participating in activities, city walks and tours.
The highest temperature in Miyazaki City in January is 12.7 ℃, but it is necessary to take measures against cold because it may be below freezing in the Ebino Plateau.
Summary
Miyazaki Prefecture has many spots where you can enjoy activities, gourmet food and city walks.
Why not plan a sightseeing trip to Miyazaki in search of healing in the warm tropical climate?