Miyazaki is a tropical prefecture in southeastern part of Japan and has many local gourmets that are famous at thnational level.
If you go to sightseeing in Miyazaki Prefecture you would want to enjoy authentic gourmet and more memories to your collection.
Let's introduce some of the gourmet foods you should definitely eat in Miyazaki Prefecture and 7 recommended restaurants.
What are the recommended gourmets to eat in Miyazaki ?
Miyazaki Prefecture is located in the southeastern part of Kyushu and characterized by a mild climate caused by the Kuroshio current.
Miyazaki has a great selection of sea and mountain delicacies and chicken nanban,charcoal-grilled and bonito caught in the Hyuga Nada are excellent.
Check out the local gourmet that can be enjoyed at restaurants in Miyazaki Prefecture.
Chicken Nanban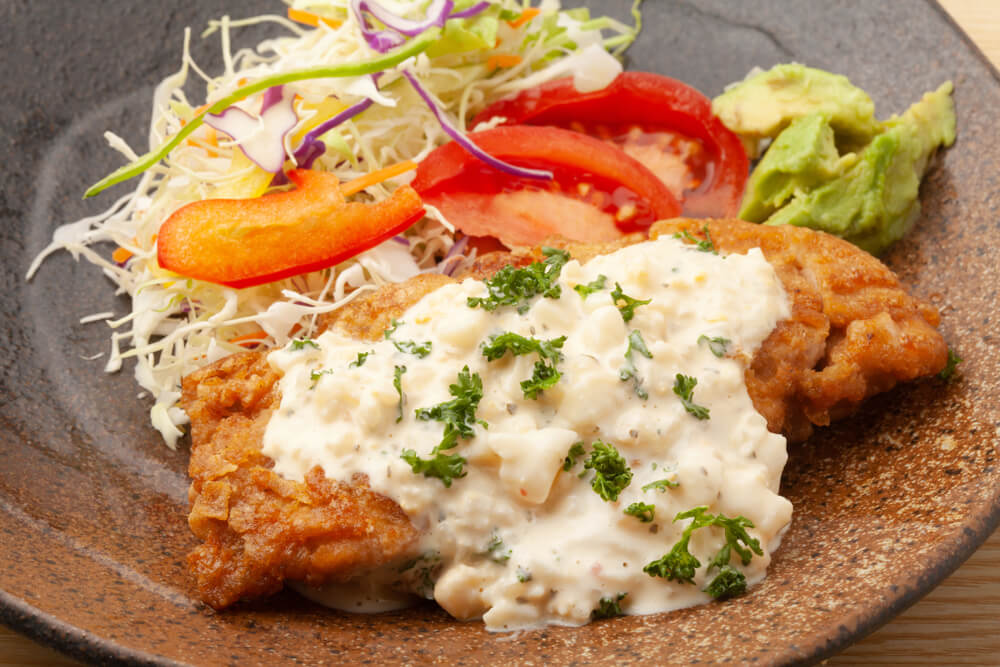 Miyazaki's specialty Chicken Nanban is Fried chicken with sweet vinegar and topped with sweet tartar sauce.
It was originally named "Nanban" because of the cooking method which came from Portugal and Spain.
Chicken Nanban is said to have originated in Nobeoka City and usually are soft breast of chicken also they recently use chicken thighs.
At the supermarkets in Miyazaki prefecture they sell a special sauce for chicken nanban which is delicious for a standard home chicken cooking.
Miyazaki Charcoal Grill Chicken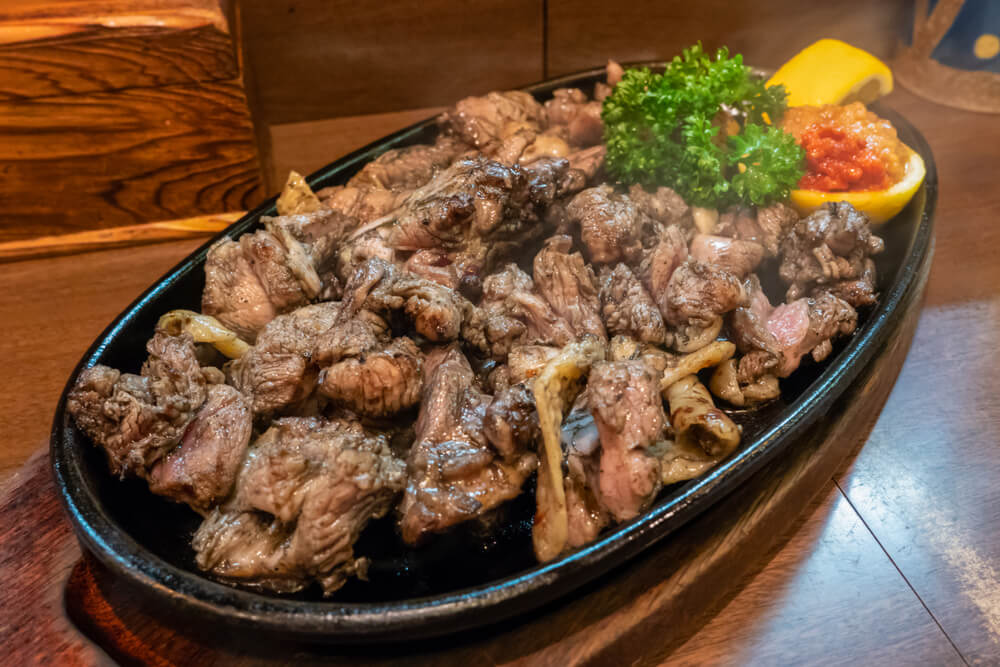 Speaking of yakitori in Miyazaki Prefecture and using local chicken from Miyazaki "Chicken charcoal grill" is a classic one.
Also called "chicken thighs" cooked in flames and looks quite black so it can be a bit surprising.
However, if you take a bite you can see that it tastes like smoked chicken and you would be surprised how delicious it is.
There are many shops that simply use salt only but it is even more delicious if you add yuzu pepper like they use in all over Kyushu.
Miyazaki Beef/ Miyazaki Wagyu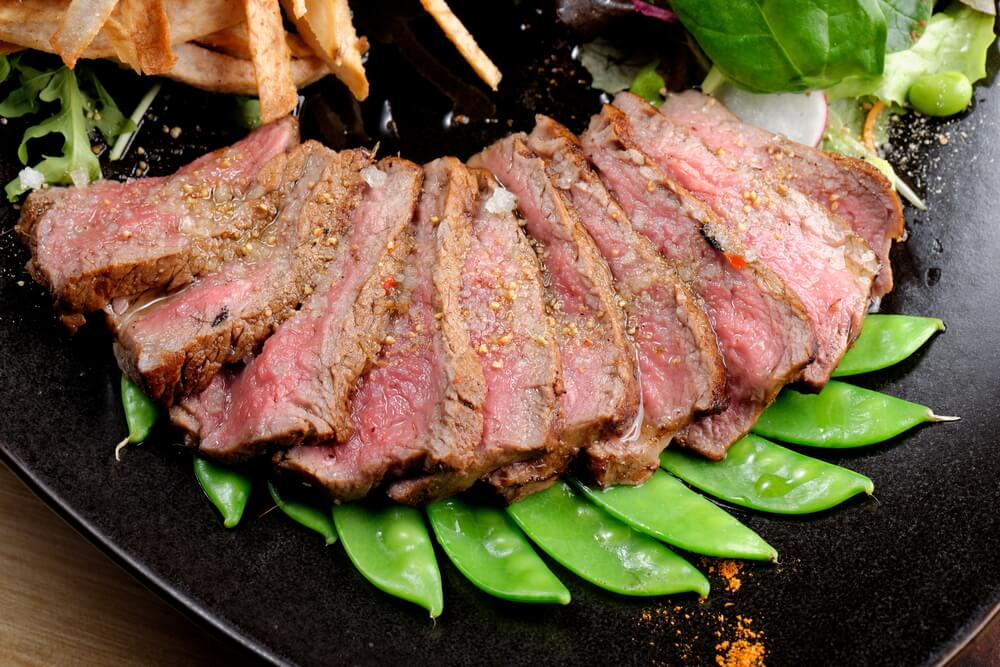 "Miyazaki beef" known as "Miyazaki wagyu beef", which are highly acclaimed by former governor Hideo Higashikokubaru is a type of Japanese wagyu beef that has earned a top class reputation nationwide.
There are two types of Japanese black beef produced and fattened in Miyazaki Prefecture.
Meat grades 4 and 5 are called "Miyazaki beef" and less than grade 4 is called as "Miyazaki wagyu".
Miyazaki beef competes for the quality of Japanese beef at the "National Wagyu Ability Association" and has been awarded the highest award "Prime Minister's Award" many times.
While sightseeing in Miyazaki,Let's enjoya delicious Miyazaki beef and Miyazaki wagyu in a nice atmosphere of a steakhouse.
Hiyaziru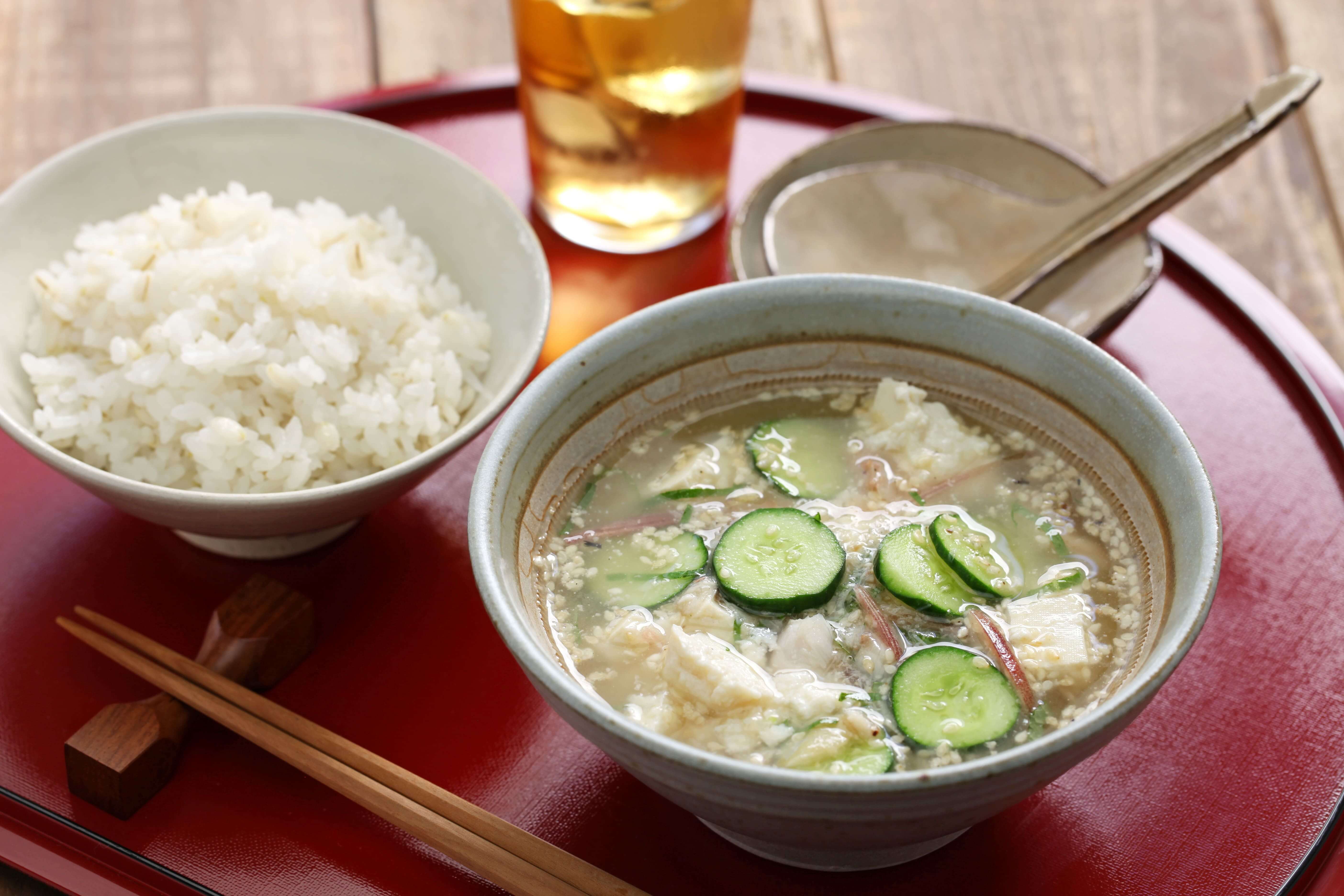 Hiyazuri "Chilled juice" is a cold soup made of white rice or barley rice seasoned with dashi and miso.
Put the hot seared rice into which the inshore fish such as grilled sardines and sardines are loosened.
Season it with miso and add tofu, cucumbers, green spices and other condiments to complete.
It was started as a busy farmer's meal in the Miyazaki area.
Now it is a local dish representing Miyazaki which is loved throughout Miyazaki Prefecture.
Easy to eat with a sensation of ochazuke even in hot summer and also a useful food for summer batter measures.
Karamen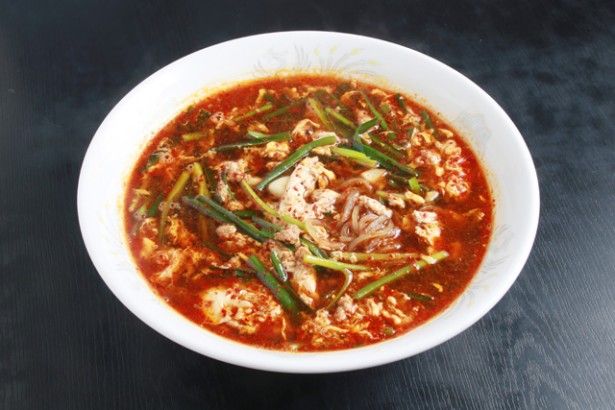 Karamen is born in Nobeoka City, Miyazaki Prefecture is a local gourmet with exquisite spicy garlic and chili and mild egg.
The soup has a soy sauce flavor and the noodles have a chewy texture like Korean cold noodles.
Originally, Karamen were eaten after drinking sake locally in Miyazaki.
Dietary fiber contained in large amounts in capsaicin and noodles can also be expected to have a losing weight.
Lettuce Wrap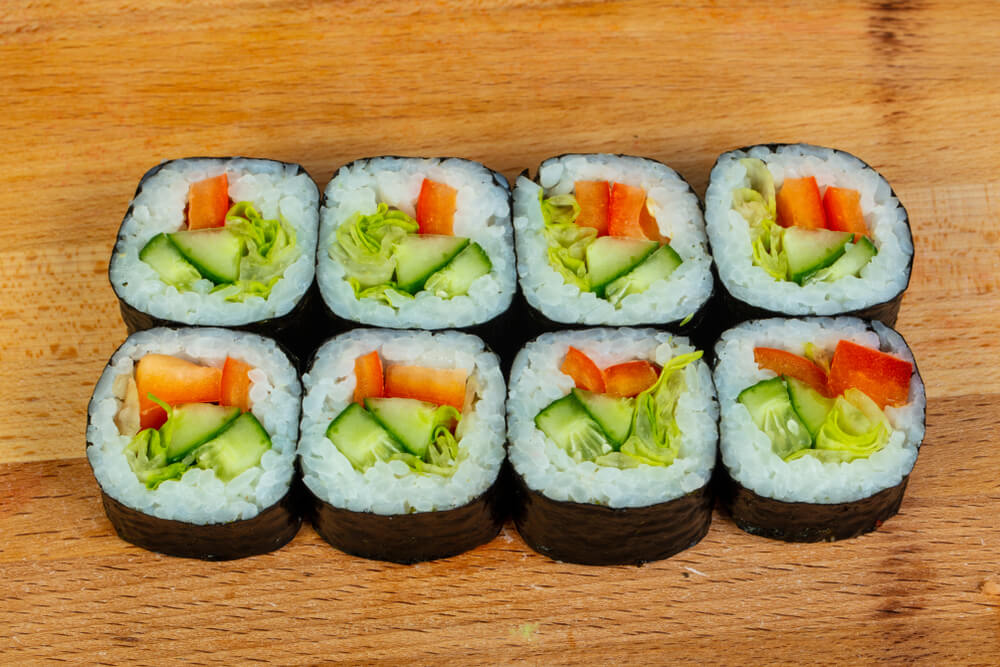 "Lettuce Wrap" is a rolled sushi with shrimp and lettuce seasoned with mayonnaise.
Starting with a long-established sushi restaurant in Miyazaki City.
Currently, it is also sold at sushi restaurants, supermarkets and convenience stores throughout the prefecture including Nobeoka City.
The contents of salad rolls are not only shrimp but also evolved systems such as crab and tuna fish.
Locally raised chicken/Jittoko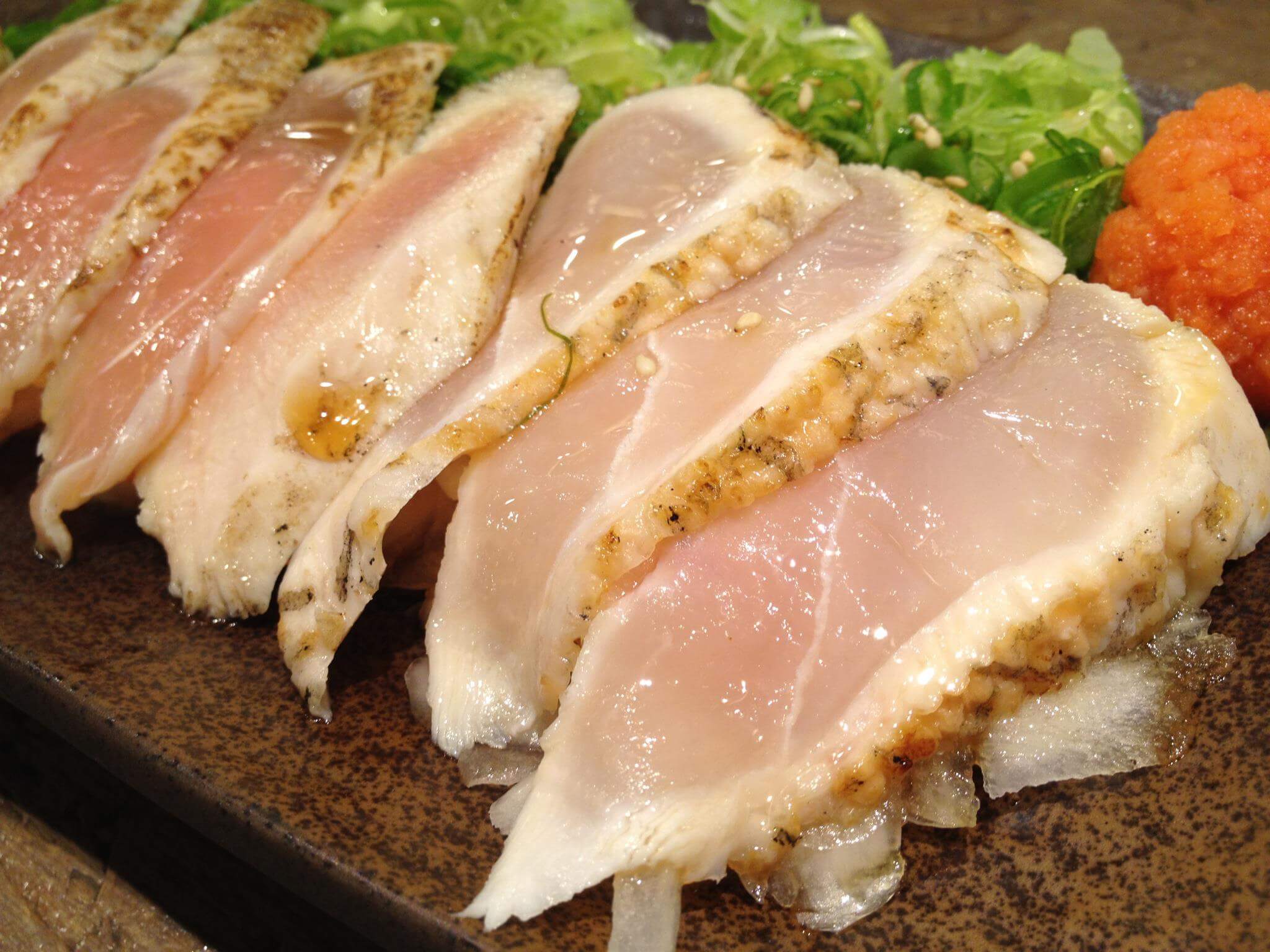 "Jitokko" is a Miyazaki brand chicken that is loved locally.
Among the native grown chickens that have been bred for a long time in Miyazaki Prefecture.
It's known as Miyazaki local chicken has been crossed with local chickens and has an amazing taste.
It is also common to eat fresh Miyazaki ground chicken without grilling it as sashimi or tataki.
The more you bite and chew the more the flavor spreads and the chicken is softer.
There is no chicken-specific odor and it's nice and easy to digest.
Miyazaki Mango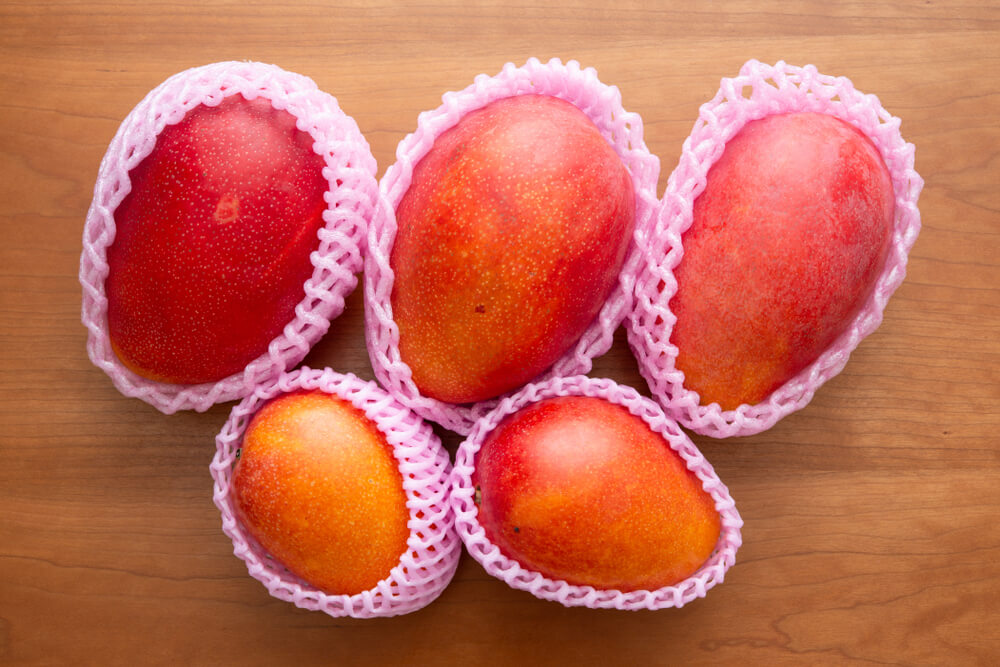 Tropical fruit "Miyazaki mango" has the second domestic production volume after Okinawa,It is a special product boasting the second place.
A variety called "Apple Mango" is characterized by apple-like redness,smooth texture and juicy pulp.
The brand called "Sun egg" has been selected as a luxury product of Miyazaki mango for gifts.
What is the feature of Miyazaki food?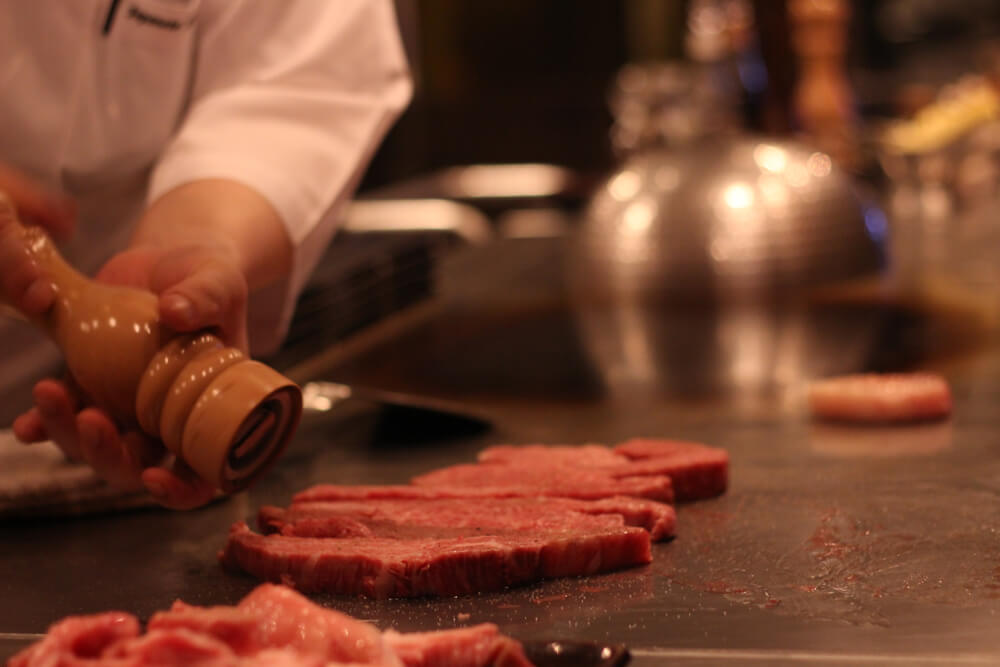 Because of its tropical climate,In addition to Miyazaki beef and local chicken the seafood is also fresh and delicious.
Many tourists visit the professional baseball camps in Nichinan area where the beach is beautiful.
Must visit restaurants in Miyazaki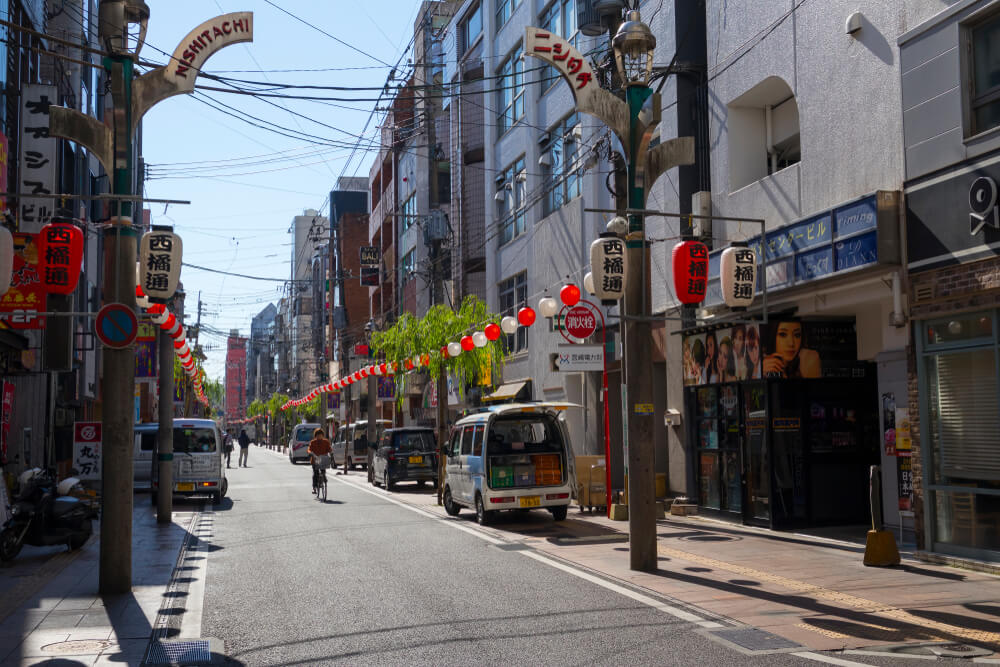 Let's introduce Miyazaki gourmet spots that are popular in the local area.
Ajinogura Honten
A shop where you can enjoy the most popular lineup of hearty Chicken Nanban.
Tender meat and chop soaked in traditional sauce boasting a carefully finished with tartar sauce.
Address:3-4-24 Tachibana-dori Higashi, Miyazaki City, Miyazaki
By train:JR Miyazaki Station West Exit
Hours:11:00~15:00(L.O.14:30)、17:00~20:30(L.O.20:00)
Closed:Tuesday
Maruman Yakitori
If you like to eat "chiji charcoal grilled" in Miyazaki please visit the "Marumayakitori Honten", which has a reputation for local chicken grilled.
Char-grilled local chicken like has a taste of charcoal,the more you bite the more umami it will taste.
Address:Miyazaki Prefecture Miyazaki City Tachibana Dori Nishi 3-6-7
By train:Miyazaki Station
Hours:17: 00-23: 00
Closed:Sunday
Miyachiku
It is Teppanyaki style restaurant that grills carefully bred Miyazaki beef in front of you.
A Miyazaki beef specialty store "Miyachiku" offers not only Japanese black beef steak but also sukiyaki and shabu-shabu.
Address:1401-255 Maehama, Shinbeppu-cho, Miyazaki-shi
By train:Miyazaki Station
Hours:11: 00-14: 00 (L.O)、17: 00-21: 00 (L.O)
Closed:Irregular holiday
Originator Nikumaki Honpo Miyazaki Honten
Miyamoto Honpo is the birthplace of Miyazaki's B-grade gourmet called "Nikumaki Onigiri" a meat roll onigiri.
 
It is located on Nishi Tachibana Street, a bar area in Miyazaki, it is a takeaway specialty store like a stall.
Wrapped like a hamburger,Grilled rice balls soaked in sauce are addictive.
In addition to soy sauce, cheese and variations of other asian sauces are also increasing.
Address:1-6 Tomato Building, 1-6 Chuo-dori, Miyazaki City
By train:Miyazaki Station
Hours:19:00-3:00
Closed:Sundays and holidays
Gunkei
This shop is famous for its charcoal grilling of Miyazaki chicken called Jiko raised in cool air and magnificent earth.
It boasts resilient meat quality, juicy flavor and richness raised by its own breeding method at a directly managed chicken farm.
Address:8-12 Chuo-dori, Miyazaki City
By train:Miyazaki Station (west exit)
Hours:17: 00-24: 00 (L.O.23: 30)
Closed:Irregular holiday
Azuna Sushi
A delicious sushi restaurant that offers fresh seafood and fresh ingredients from Miyazaki.
Inside the pure Japanese-style restaurant with special Japanese style seating you can find everything from rice dishes such as bowls and set meals to sake appetizers.
Address:3820-4 Yanagigasako, Otsuka-cho, Miyazaki City
By train:Miyazaki Station
Hours:14: 00-22: 00
Closed:Tuesday
Always CAFE
A resort cafe opened in southern Miyazaki with the aim of creating a café where you can enjoy the atmosphere of Hawaii.
Popular dishes are Hawaiian dishes arranged to Japanese tastes such as pancakes, garlic shrimp, spicy chicken and loco moco.
The interior is based on white, large windows, and refreshing sofa seats creating a true Hawaiian atmosphere.
Address:197-2 Showacho, Miyazaki City
By train:Miyazaki Station
Hours:11: 00-19: 00 (L.O.18: 30)
Closed:Monday
Summary
Miyazaki's local gourmet is a parade of delicious meat such as chicken nanban,charcoal grilled chicken,Miyazaki and chicken wrap.
Be sure to check out delicious things when sightseeing in Miyazaki!