Kumamoto Prefecture has many tourist destinations with rich nature and unique food culture.
There is Kumamoto's symbol "Mt. Aso", and spring water springs at the foot of the mountain, where you can experience the charm of nature.
In 2016, Kumamoto Prefecture was hit by the earthquake, which affected tourist facilities, but gradually recovered.
Here are some recommended sightseeing spots in Kumamoto and tips for walking around the city.
Location of Kumamoto
Kumamoto Prefecture is located in central Kyushu and is known for active volcanoes, rapid rivers and hot springs.
Kumamoto City, where the prefecture's capital is located, has Kumamoto Castle built in the 17th century.
Suizenji known for its Japanese garden, and the Hosokawa family, a former samurai residence.
7 must-visit sightseeing spots in Kumamoto
Kumamoto's local character "Kumamon" is very popular as a mascot character in Kumamoto Prefecture.
World's largest caldera "Mt. Aso"Has a large depression formed by the activity of a volcano and there are Kedate Hot Spring and Kurokawa Hot Spring in the surrounding area.
Kikuchi Valley, Kuma River, and Amakusa, where dolphins live are also popular spots for children.
①Kumamoto Castle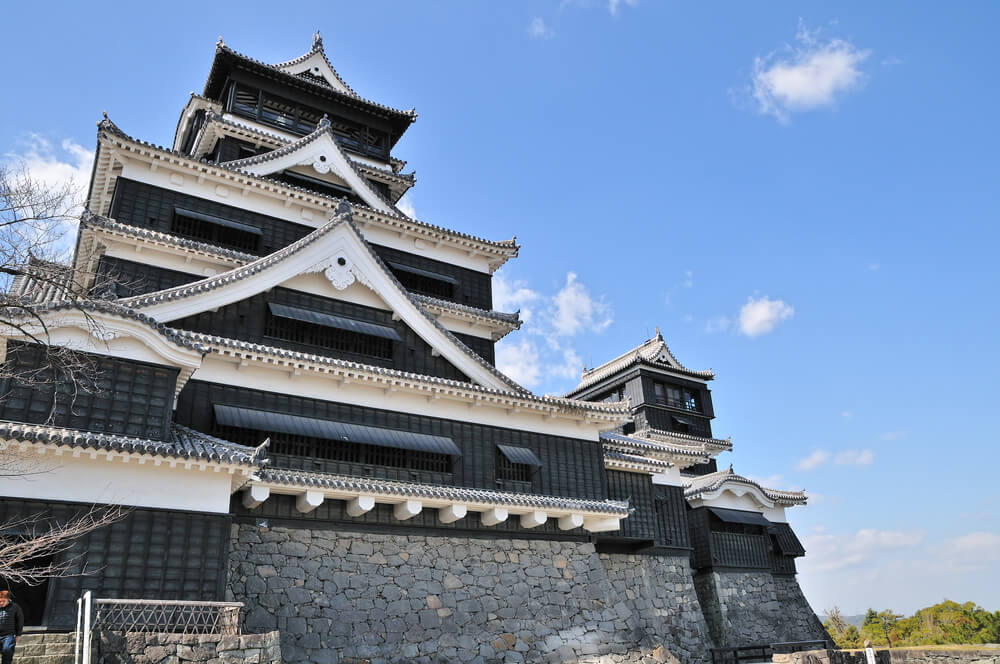 Kumamoto Castle, one of the most famous sightseeing spots in Kumamoto is one of the three most famous castles in Japan.
The castle was built in 1600 by state-of-the-art technology by Kiyomasa Kato, a warlord in the early Edo period.
Kumamoto Castle is known as the nickname "ginnan jyo" and its magnificent interior and Ishigaki, known for the return of warriors are a masterpiece.
In 2016, the Kumamoto earthquake caused great damage,Now that the restoration is in progress, many tourists from Japan and overseas are visiting.
②Mount Aso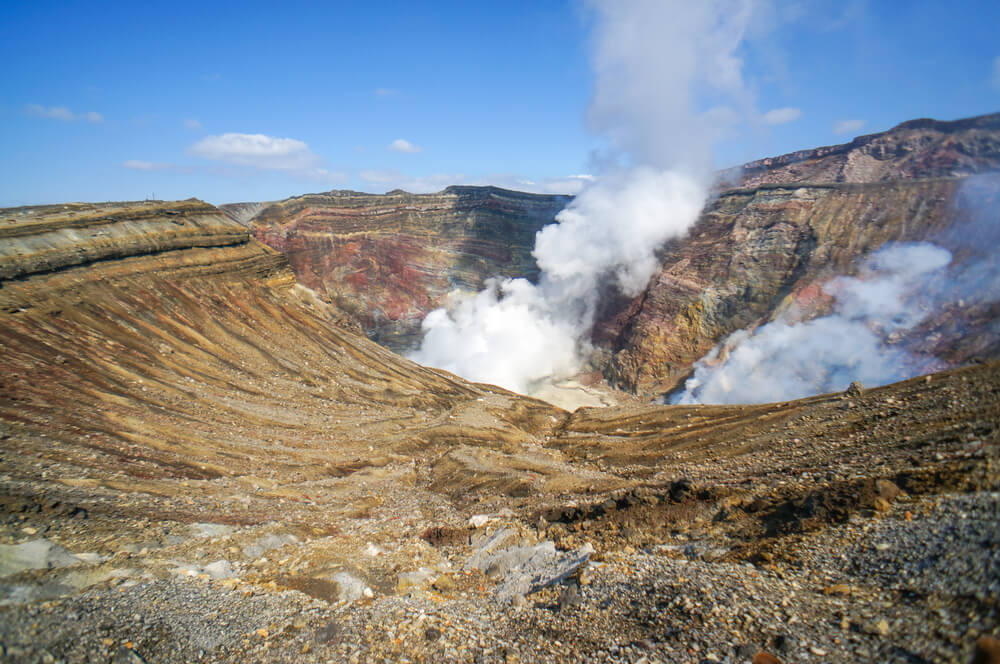 Mount Aso, the world's largest caldera, is a double volcano consisting of Mt. Fuji. Sorin and some central crater cones.
Although some are off-limits, you can also see the central crater hill on the Mt. Aso tour.
You can feel the splendor of the power of the earth by exploding violently with a ringing sound.
Kumamoto is called "kuninokuni" because there is Mt. Fuji.
Taikanbo (Aso City) is a dynamic viewpoint of Kumamoto in Aso Kita-Toyama.
③Kurokawa Onsen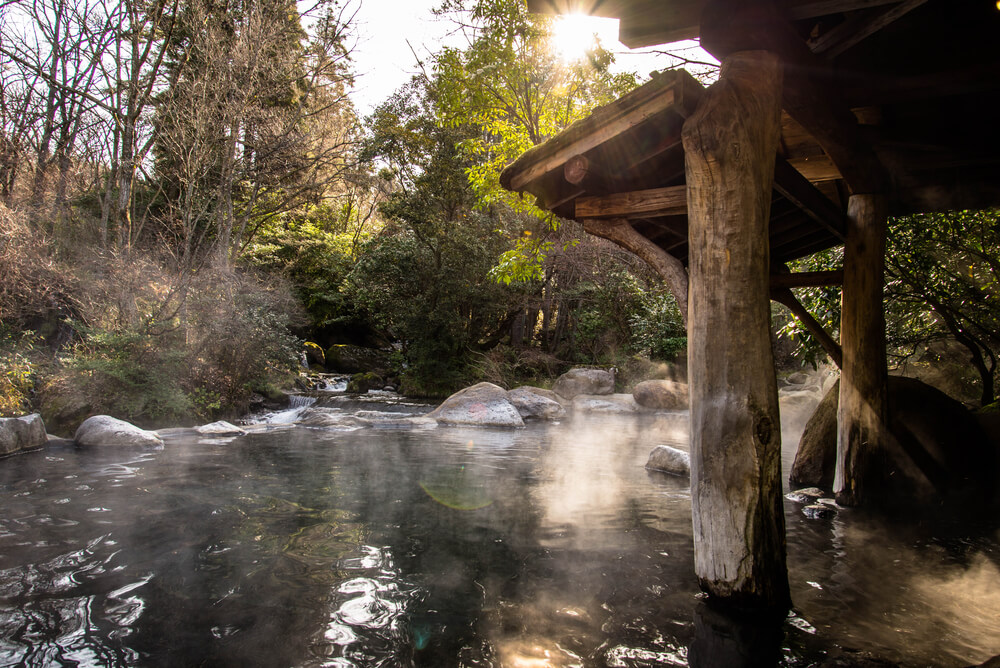 Kurokawa Onsen, located in Minamioguni Town north of Mt. Aso is a hot spring resort that is popular throughout Japan.
Over 20 hot spring inns line the eaves along the river creating a cityscape full of atmosphere.
In the center of the hot spring town, there is a large public bath "medicinal bath".
And there are various hot springs such as a simple hot spring, a sulfur spring and a sulfuric acid spring.
"Open-air bath tour" and hot-spring bathing ticket that you can bathe in many hot springs such as open-air baths and private baths.
④Aso Farm Land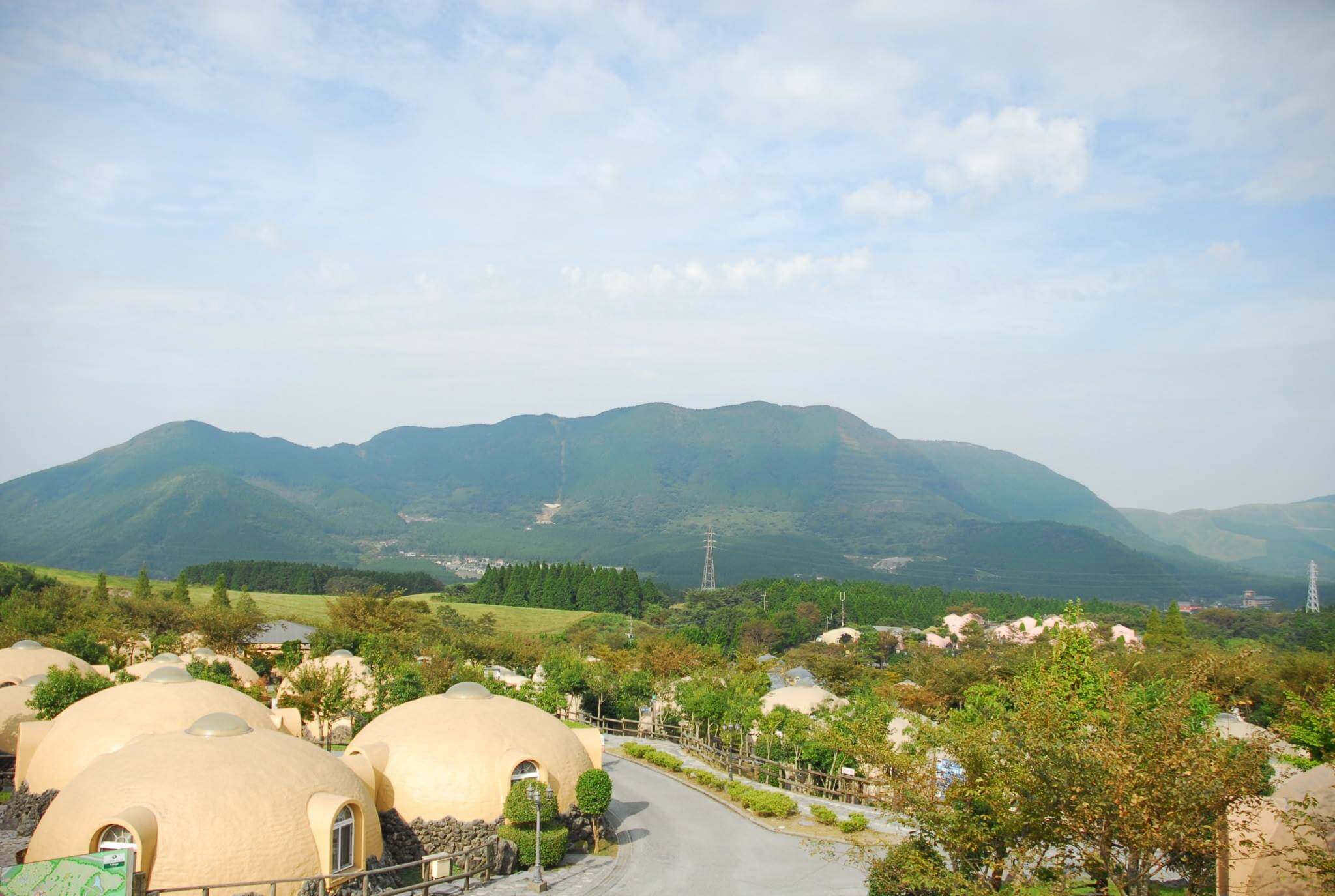 In the magnificent nature, "Aso Farm Land" is the largest health theme park in Kyushu.
A variety of facilities with the concept of "health and spirit" that can be enjoyed by the whole family including the zoo, hot springs and restaurants with craft beer factories.
At Fureai Animal Kingdom, you can interact with about 35 types of animals such as capybara, mara, and flamingo.
The large garden open-air bath "Aso Kenko Volcano", the antioxidant ceramic plate bath "Dome reduction bath" and hot spring facilities are also popular.
⑤Dolphin Marine World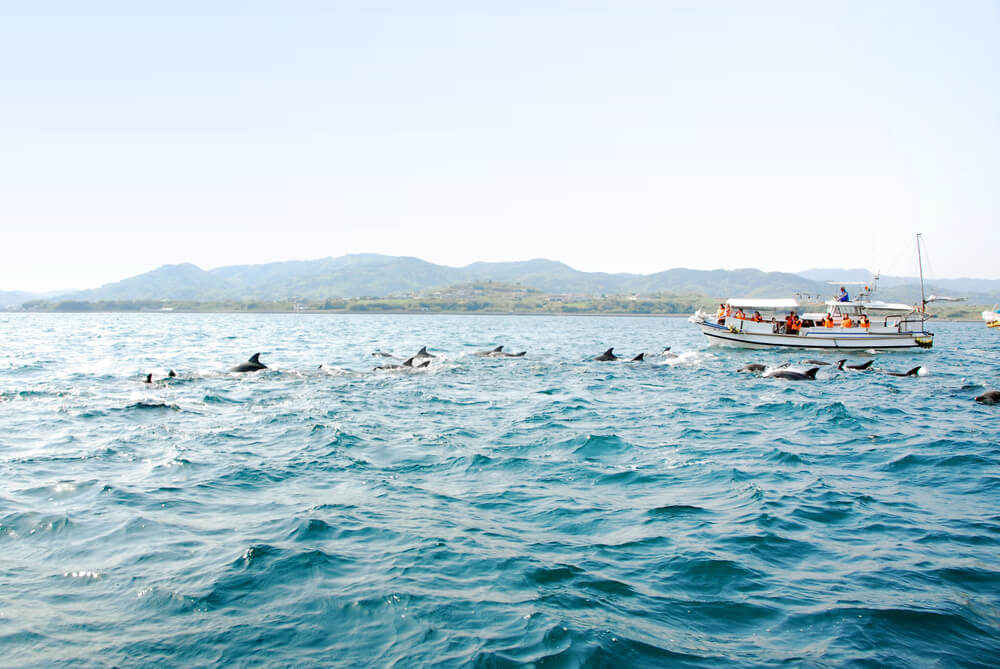 "Dolphin Marine World" is a dolphin theme park off the coast of Amakusa Gowacho.
The sea around Amakusa is home to about 300 wild Southern bottlenose dolphins.
The Dolphin Watching Cruise is a tour where you can board a boat to Point and see a group of dolphins swimming parallel to the boat.
⑥Aso Quadrey Minion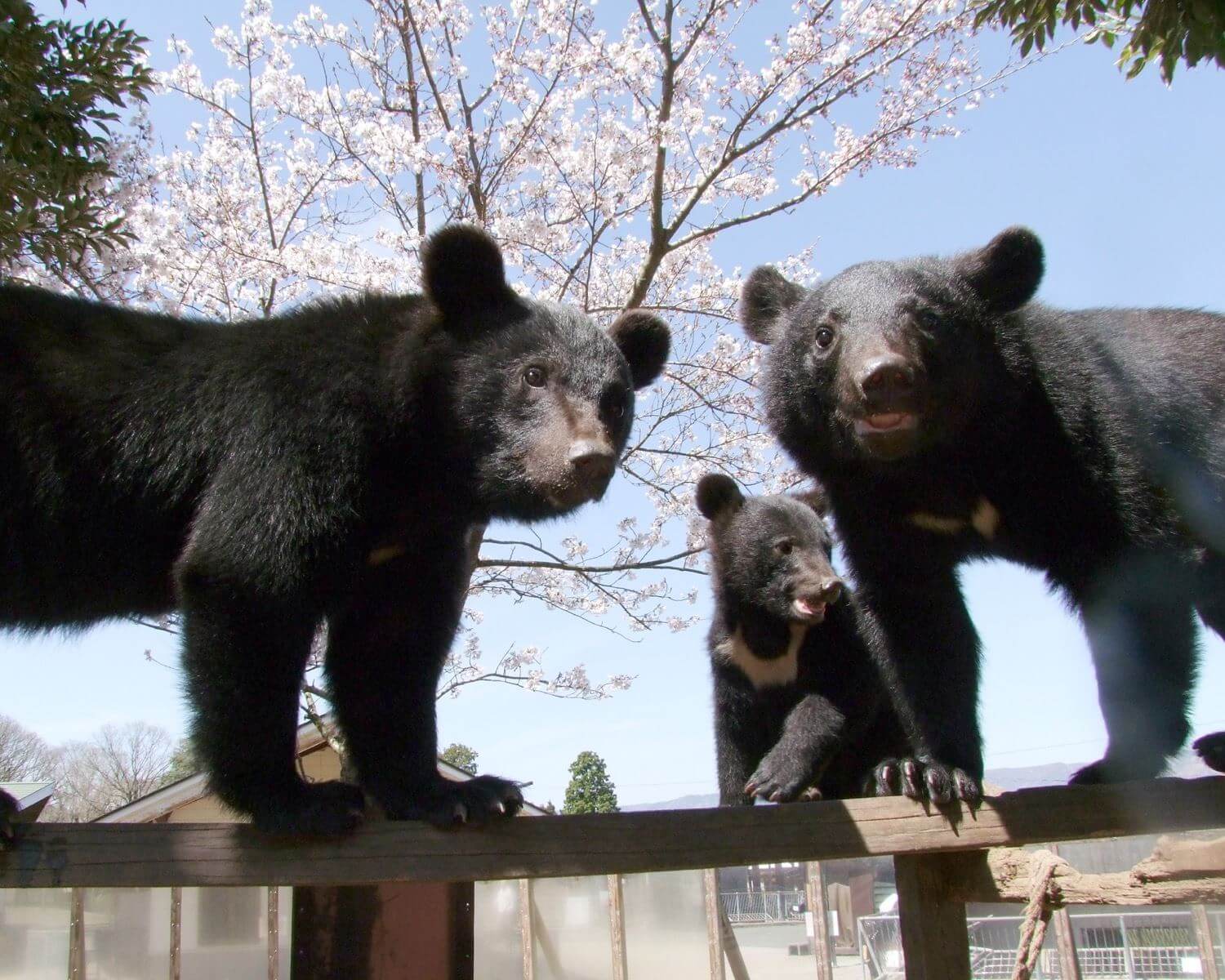 At the foot of Mt.Dominion is a petting animal kingdom where you can fully enjoy the nature of Aso.
In a vast location surrounded by natureThe animals of the world of 100 species and 500 feathers live.
You can experience "contact" with baby bears, ostriches, alpaca, snakes, chimpanzees, dogs and cats.
The "Animal Entertainment Show" features performances by animals such as bears, Harris Hawks, monkeys and penguins.
⑦Dolphin watching (Amakusa)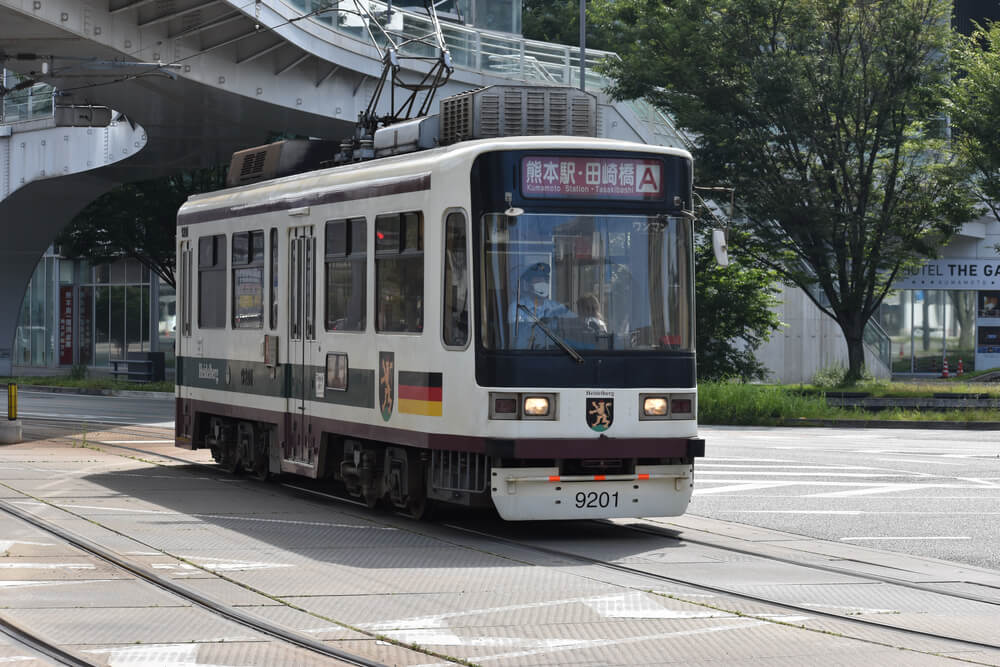 Off the coast of Amakusa and Gowa town, there are about 300 southern bottlenose dolphins.
Dolphin watching has a high encounter rate of 98%, and you can see wild dolphins up close.
Being surrounded by a herd of dolphins on a watching boat will surely be an unforgettable experience.
How to get around while sightseeing in Kumamoto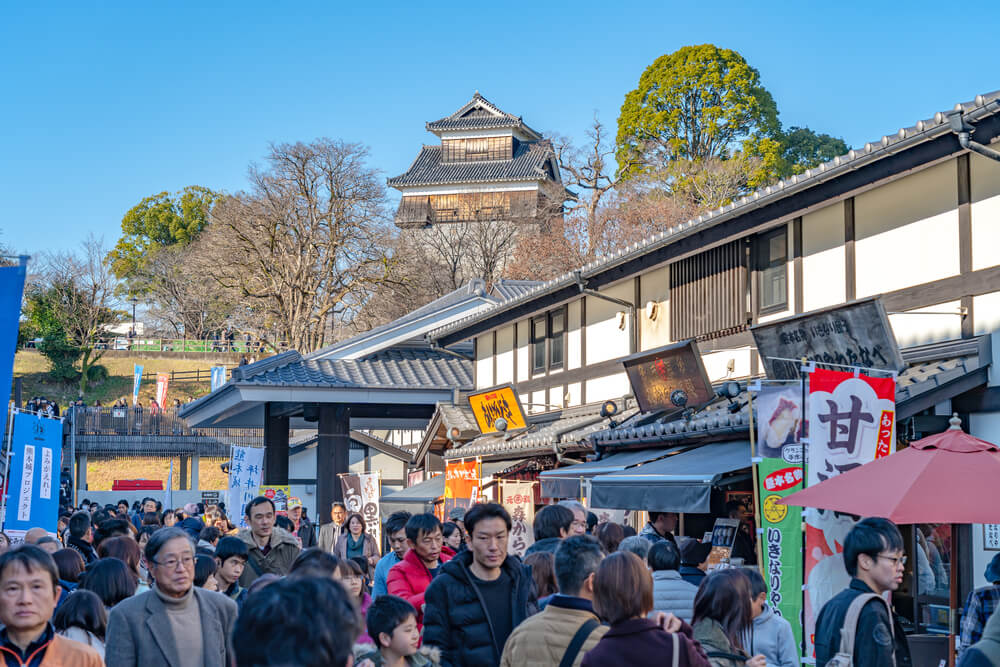 JR Kyushu, city buses, and trams run in Kumamoto Prefecture.
The city's trams and buses are convenient for exploring the city. 
The city's trams and buses in the city stop at classic sightseeing spots such as Kumamoto Castle, Kamidori / Shimodori, and Suizenji Park.
The tram is a tram that connects Tasakibashi and prefectures from Kumamoto Station and Kamiakumamoto Station and costs 170 yen for adults and 90 yen for children.
City buses cover the entire area of the prefecture and are used by the residents of Kumamoto to attend school.
The ferry connecting Kumamoto and Shimabara in Nagasaki in 30 minutes is 1,000 yen for adults and 500 yen for children.
If you want to explore the area in any style, you can take a taxi or rent a car.
How to enjoy walking around in Kumamoto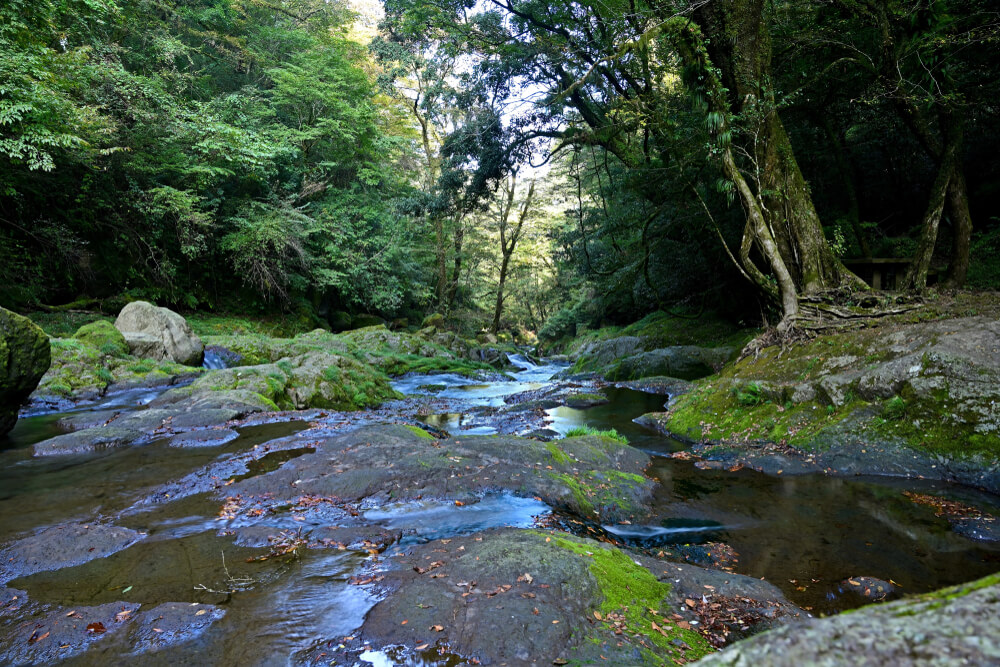 Kumamoto City is the third largest city in Kyushu and has a prosperous history centered on Kumamoto Castle and castle towns.
Take a tram to Kumamoto Castle and Suizenji Park, which are historic sites.
While riding the streetcar from Kumamoto Station to the center of Kumamoto City you would be able to take many pictures.
How to choose an activity for sightseeing in Kumamoto
When you come to Kumamoto for sightseeing, try the activities on the magnificent Mount Kuju in the vast Aso prairie.
Horse trekking takes you through majestic mountains, crystal clear rivers and encounters wildlife such as foxes and raccoons.
How to choose a meal for sightseeing in Kumamoto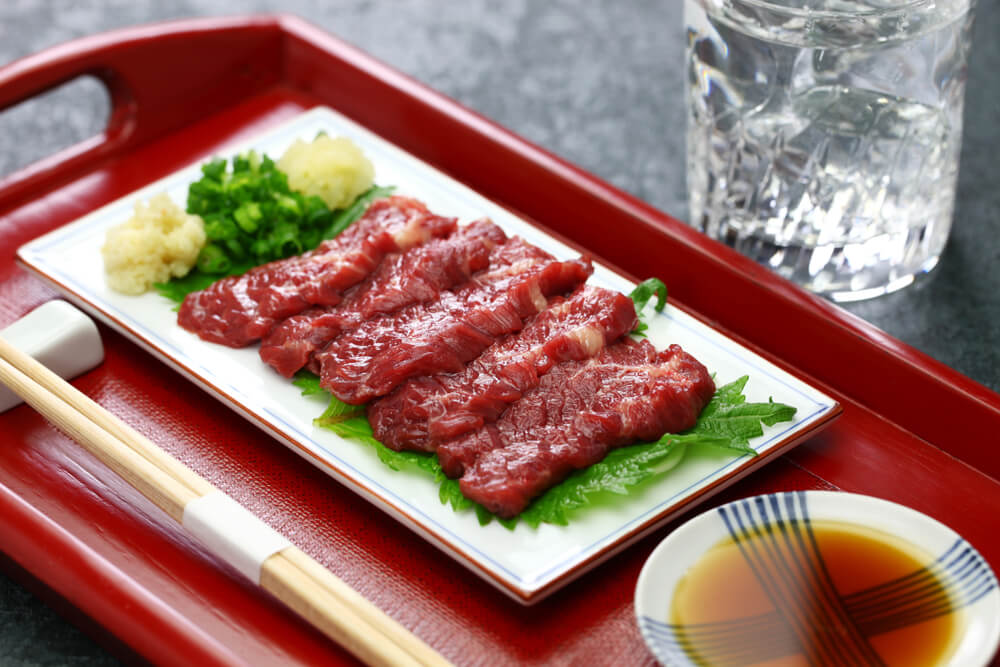 Kumamoto's local cuisine is nationwide famous horse sashimi.
In Kumamoto, it is common to eat ginger sashimi, grated garlic and chopped green onions.
Be sure to check out Kumamoto Ramen, which is a unique type of mar oil called kogashi garlic oil or garlic chips.
Please enjoy the authentic noodle dish "Tairaen", which uses chicken soup made from vermicelli.
▶【Restaurants in Kumamoto】7 Local foods to eat during Kumamoto Sightseeing
How to buy souvenirs for sightseeing in Kumamoto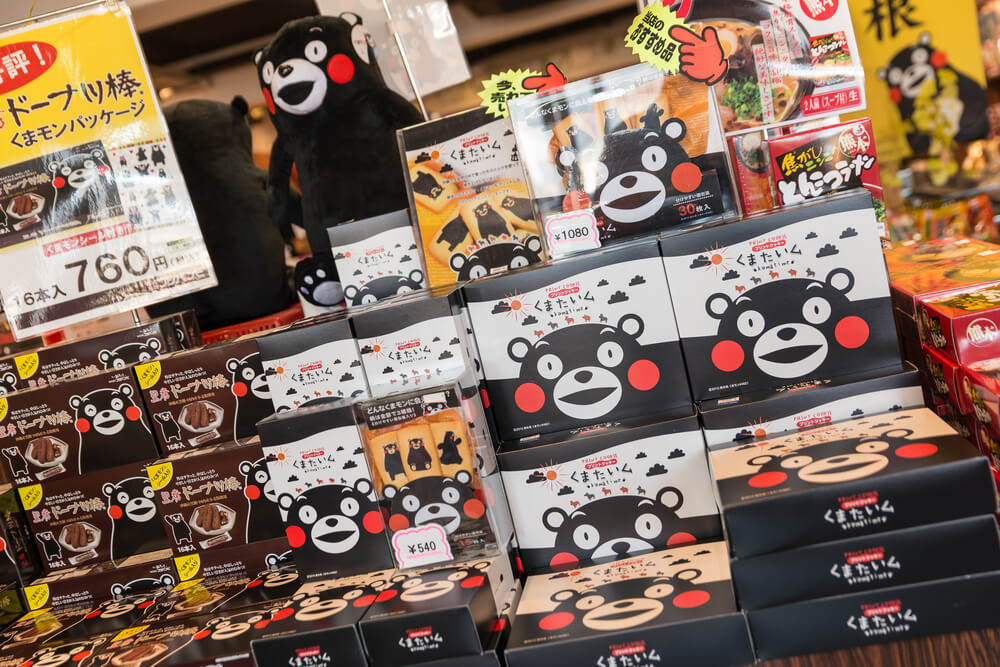 In Kumamoto Prefecture, local characters and Kumamon goods and sweets are popular with locals and tourists.
Some of the traditional crafts include delicate and elegant necklaces with vine inlays and tie pins.
For souvenirs, we recommend Kumamoto's classic sweets "Homare no Jindaiko" and "Kunito Donut Stick" with a refreshing texture.
Good season for sightseeing in Kumamoto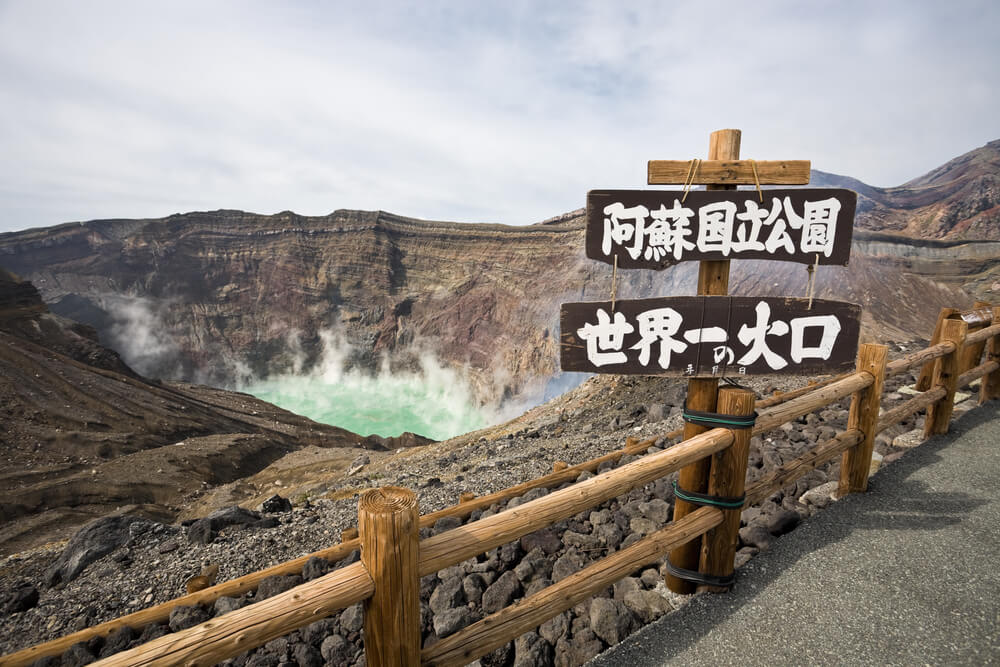 Kumamoto Prefecture is warmer than Tokyo and has a pleasant climate throughout the year.
However, in summer it is often over 40 degrees Celsius and it is hot with insects peculiar to the basin, so take measures against heat stroke and sunburn.
Kumamoto Prefecture has little snow even in winter, but there are days when it is below freezing, so it is necessary to take measures against the cold.
Temperature in the Aso region is 3-5 degrees lower than in Kumamoto so use a hat or thick coat to protect yourself from the cold.
Summary
Kumamoto Prefecture, located in the center of Kyushu, has many tourist attractions such as Mount Aso and Kumamoto Castle.
We recommend the famous horse meat shops, gourmets and activities in the Aso region.
Many of Kumamoto's attractions are perfect for families and girls.