Kochi prefecture is famous for clear rivers such as Shimanto River and Niyodo River, and Sakamoto Ryoma who is a patriot from the end of the Edo period.
In addition, there are historic buildings and scenic places such as Katsurahama Beach, Murodo Cape and Ashizuri Cape.
If you visit Kochi, you can taste delicious seafood from Pacific Ocean such as Katsuo no Tataki (Seared Bonito) and Shimizu mackerel.
Now, we will introduce 5 must-visit sightseeing spots and the tips for walking around Kochi.
Where is Kochi prefecture?
5 must-visit sightseeing spots in Kochi
When you make a plan for Kochi trip, you will do anything in Kochi.
Because there are some activities to enjoy great nature, exploration of history and tradition and local foods.
So we will show you standard and latest sightseeing spots in Kochi.
The Sakamoto Ryoma Memorial Museum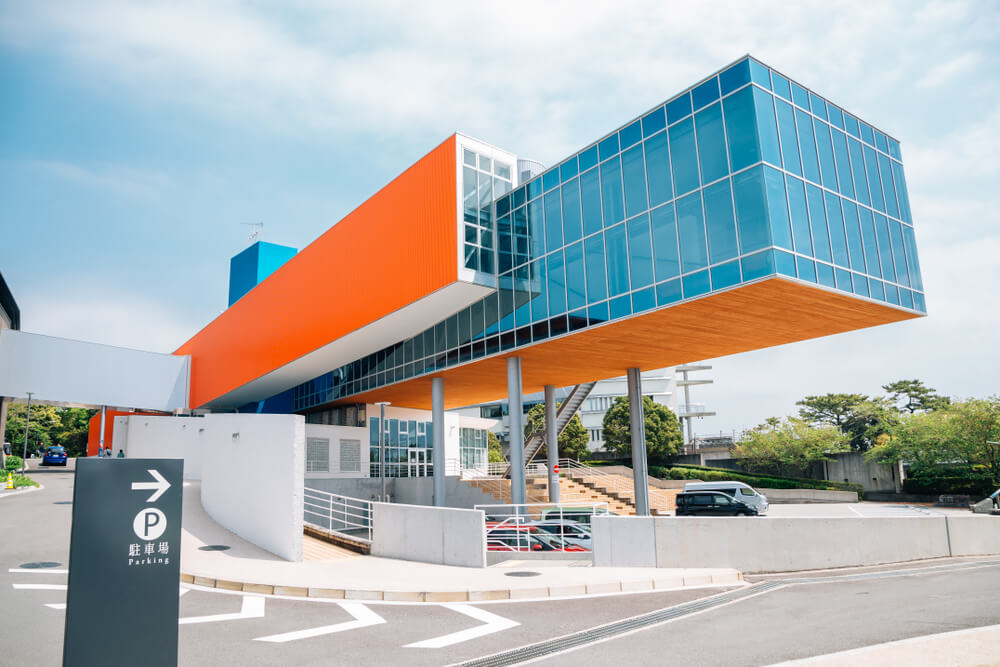 The Sakamoto Ryoma Memorial Museum, renovated in 2018, is a museum themed Sakamoto Ryoma who is a loyal supporter from the end of Edo period.
The museum introduces his achievement with many his related documents and materials, so it is known as a place to learn him.
The museum is consisted of 2 places. The place called New Wing exhibits his letters and hanging scrolls to explain his life.
Another place is Main Building, which explain the situation of the end of Edo period and him.
The buildings have some equipments to preserve historical materials like the temperature and humidity management, shading design and salinity control.
In addition, the outer wall is double walled structure.
The exhibition includes important cultural properties.
If you like Japanese history about the end of Edo period, you should visit once there.
Ryugado Cave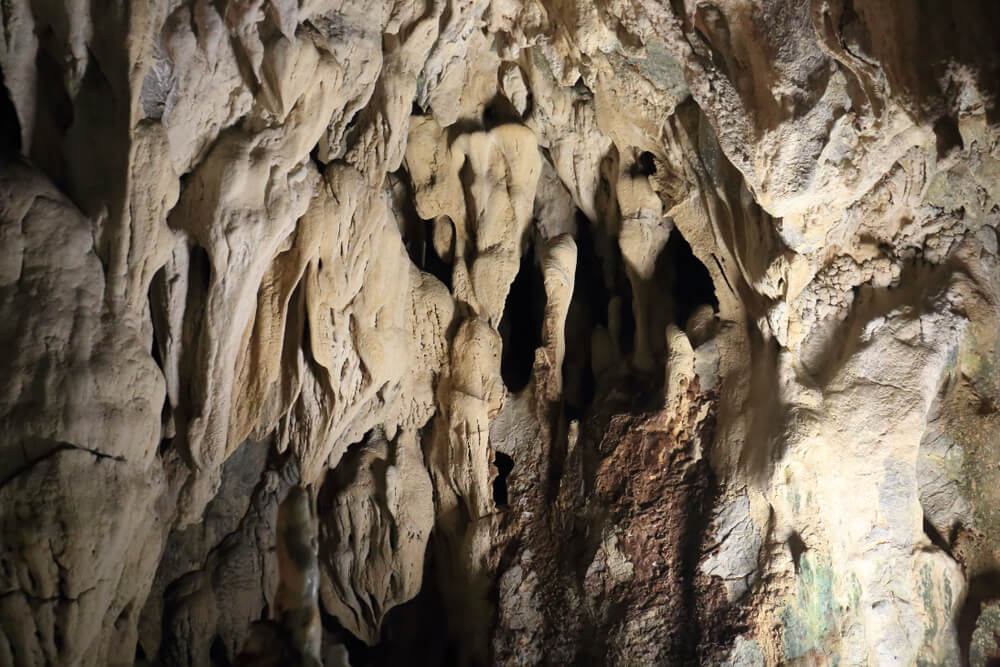 Taking about an hour by car from Kochi city, you will arrive at Ryugado Cave, which is one of the three greatest limestone caves in Japan.
Ryugado Cave, total length of 4 kilometers, offers you fanatical and mysterious atmosphere.
In the cave, the 11 meters limestone, the longest in the cave, and the limestone shaped like drop curtain stand next to each other.
They are created distinctive scenery.
Besides, there is a Yayoi pottery integrated into stalactite by spending over 2,000 years.
It is called "kami-no-tubo (the god's pottery)."
The situation is rare in the world, so it is thought as a precious archeological artifact.
And it becomes an iconic of the cave.
Around the exit of the cave, there is a historic site that people lived in Yayoi people.
There is some activityies that you can explore 175 million-year-old cave.
You will be impressed with the beauties of nature and feel the breath of life in the cave.
In Ryugado, it's cold in summer but warm in winter. So it is good place to go sightseeing regardless of the weather.
Katsurahama Beach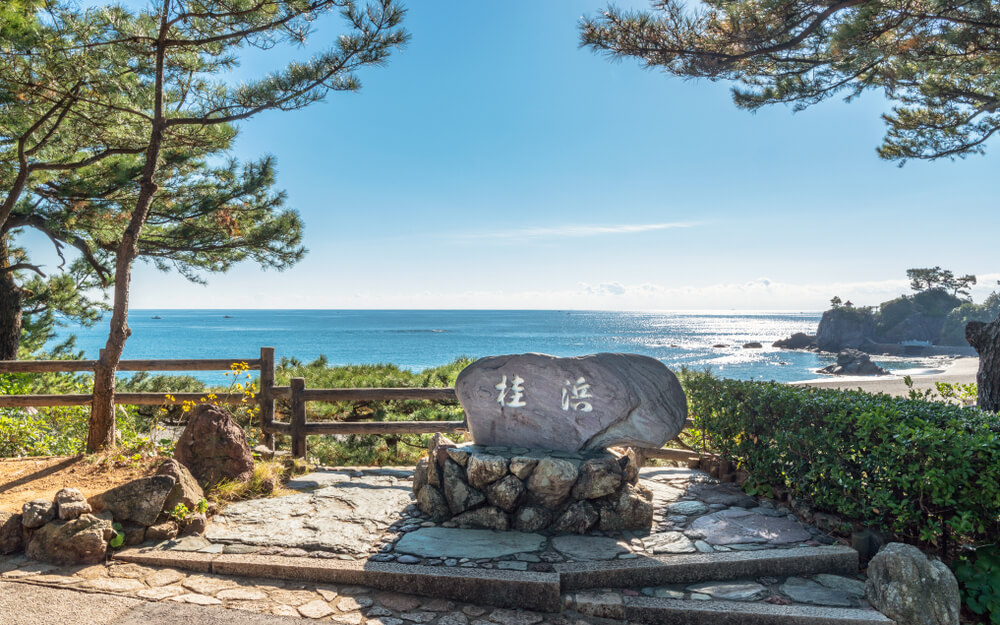 Katsurahama Beach is a beach between Cape Ryuo and Ryuzu, located at the edge of Urato peninsula.
It is the scenic place in Kochi prefecture.
You will get the view of the sand beach consisted of five colored stones and lush pine trees.
The scene is expressed in Kochi's traditional folk song, Yosakoi.
The beach is developed as a park. And the stature of Sakamoto Ryoma overlooking Pacific Ocean stands at Ryuzu Cape.
On the hill, there is a famous stone monument carved letters of Katsurahama in Japanese.
It is a photo spot often featured in travel magazines.
Moreover, there are Katsurahama aquarium and The Sakamoto Ryoma Memorial Museum we mentioned near the beach.
On the way to Katsurahama from a parking lot, there are the largest souvenir shop in Koch prefecture and restaurants.
You need to check them out.
Don't forget to buy Kochi famous sweet, "aisukurin," which is old-fashioned-style ice cream.
Shimanto River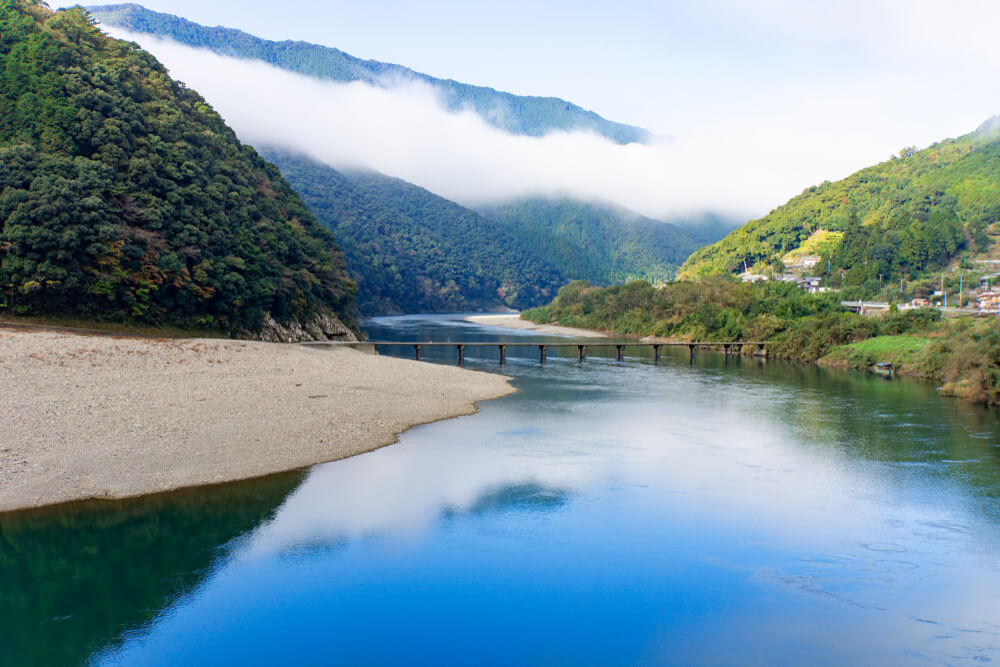 Shimanto River is the longest river in Shikoku region and known as "the last clear river."
So it is registered as one of the 100 Exquisite and Well-Conserved Waters.
196 kilometer river is flowing through Nakatosa cho, Shimanto cho and Shimanto city, starting with Mount Irazuyama in Tsuno cho.
Over the river, there are many bridges designed to be underwater during floods. And they create photogenic scene with Shimanto River.
The feature of the area flowing Shimane River is beautiful scenery with great nature, clear river and mountains.
You will also enjoy seeing nostalgic scene such as historic architecture and rural landscape.
When you visit Shimanto River, you will join some activities like watching traditional fishing methods and playing canoe.
Eating delicious food on a houseboat or seeing great nature of meandering river from a sightseeing boat will be great experience for you.
Monet's Garden Marmottan in Kitagawa Villege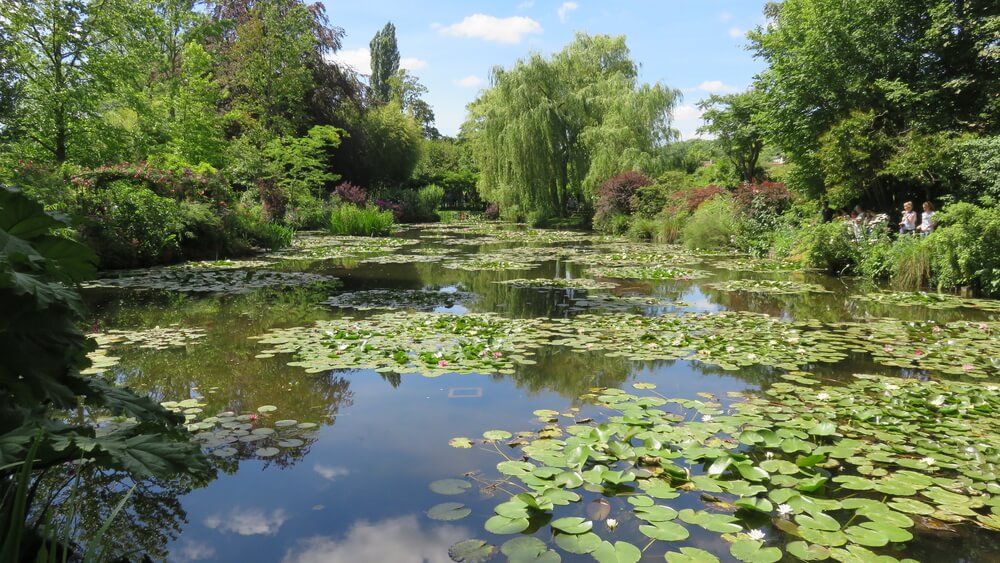 Claude Monet used to create a garden, called "Monet's Garden," in France for his paintings.
In Kitagawa Village, there is a garden to recreate "Monet's Garden" by using Kochi nature.
It is only a place whose name officially admitted by French.
In the vast site, there is a water garden with rose arches and bridge over the pond with a selection of water lilies.
The garden designed to express Monet's artworks focusing on painting shadow and color. So it looks like painter's pallet.
Recently, a new garden is created. It is also popular photo spot to women.
In addition, there are a cafe based on the design of Monet's house and offering food using local ingredients, a little forest with play equipment and walking trail.
How to travel while sightseeing in Kochi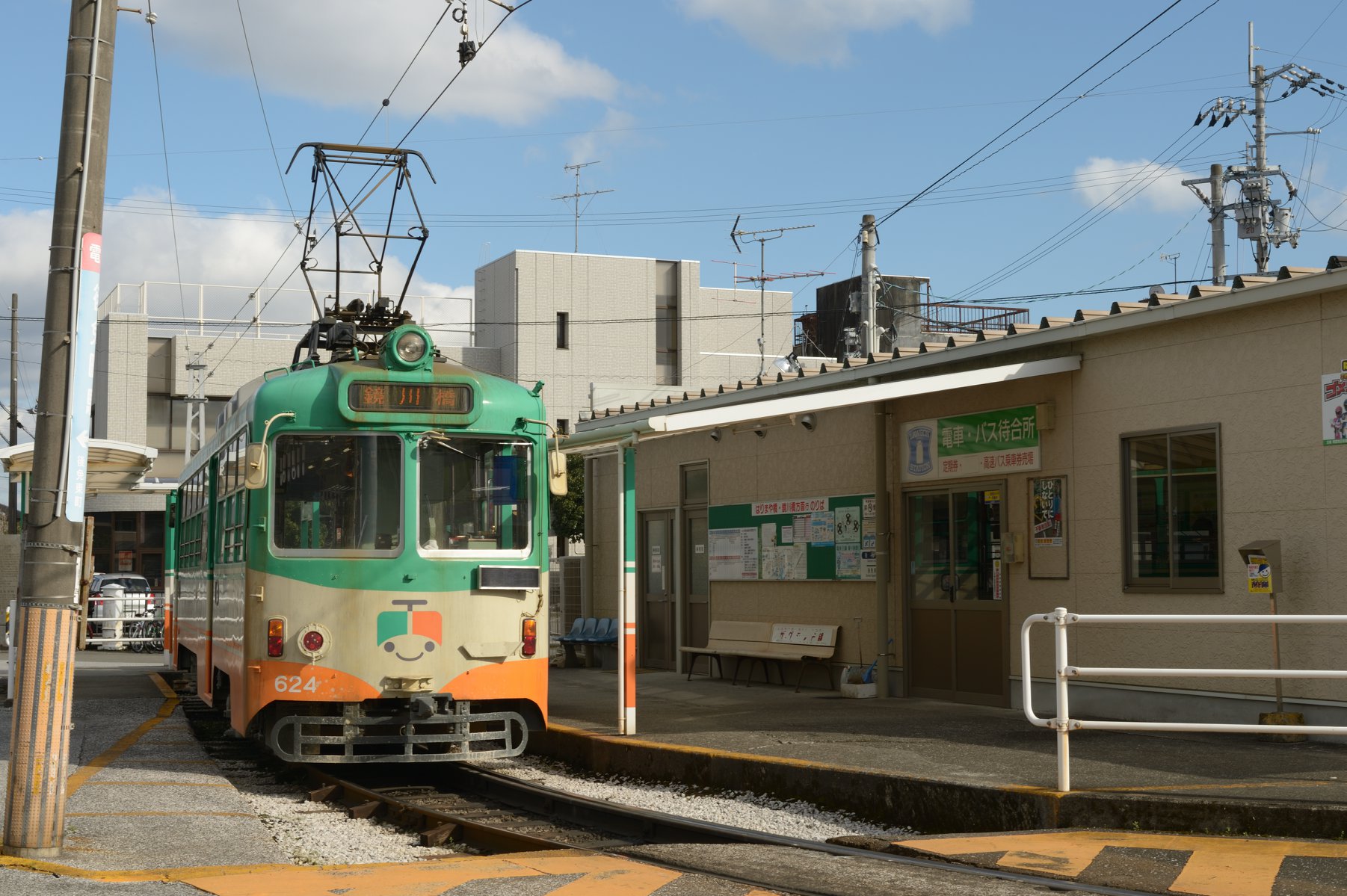 Kochi has a lot of mountain trails, so you should rent a car to travel within the prefecture and feel nature.
If you don't have a driving license, it is good for you to use "MY Yu Bus" which go around sightseeing spots in Kochi city.
The bus takes you to Hariyama bridge, Prefectural Makino Botanical Garden, Katsurahama beach and so on.
The ticket of the bus allows unlimited rides for a day.
There is a trolley car of JR Shikoku running from Kochi to Kubokawa station, called "Shikoku Tosa Toki no Yoake no Monogatari."
Historical figures are specially painted on it.
And it is easy to get outside scenery from the train because it has no window.
Enjoy walking around Kochi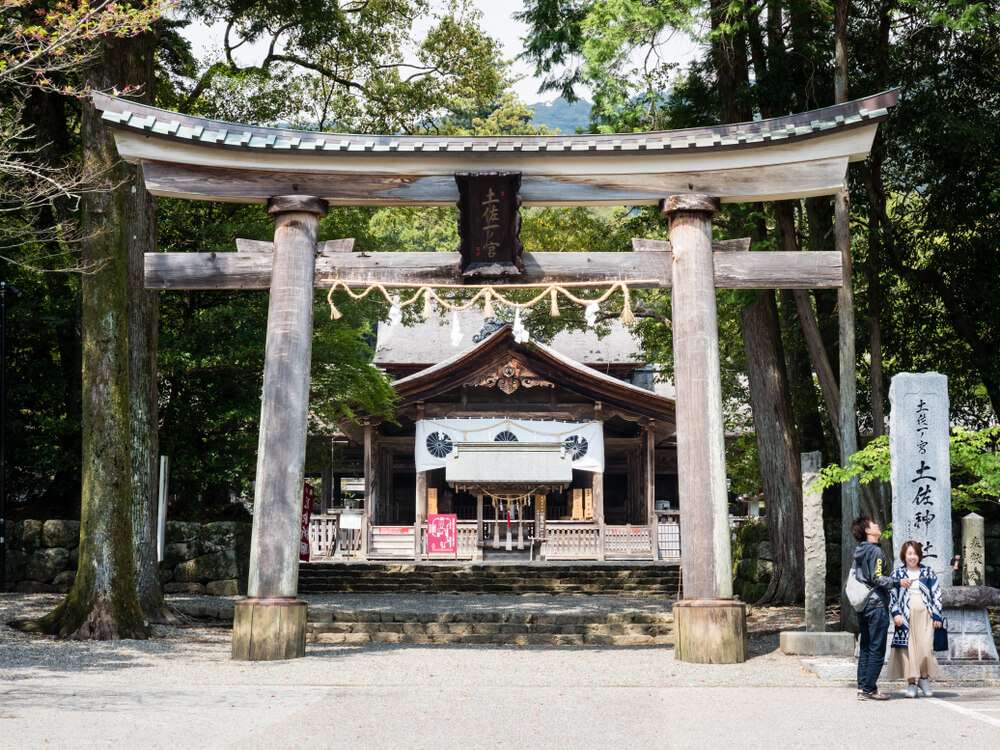 There is a nonprofit organization called "Tosa Tour Guide Volunteers Associatin."
Guides who live locally introduce some sightseeing spots by foot.
The guides took lessons to do volunteer guide managed by Kochi-City Tourism Association.
The guide tour is so popular that the guides explain sightseeing spots using dialect.
The number of the guide is about 140 people, the average age of 69.5 years old.
Kochi sightseeing activities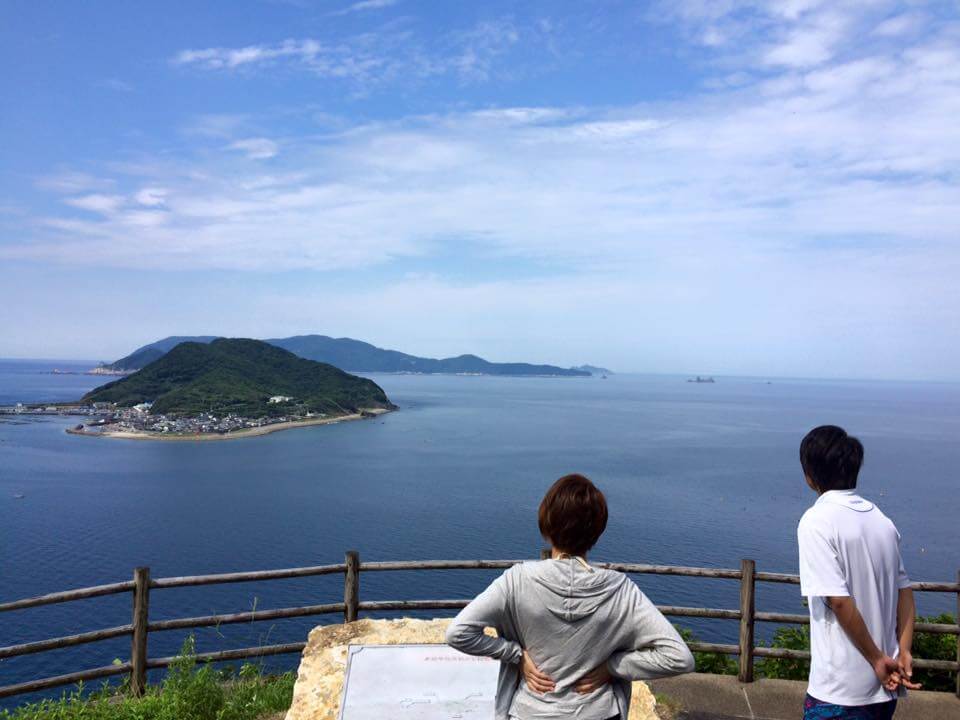 If you go to Kochi prefecture, you will join some activities to enjoy great nature of Shikoku region.
If you get on a sightseeing train without window, you will enjoy the panoramic view of Pacific Ocean.
Kashiwa island is good to go scuba diving for beginners. If you like surfing, you should go to Irinohama beach.
At the border of Ehime and Kochi prefecture, there is a karst plateau that is a popular area to go touring and camping.
If you have family with child, you will have a thrilling experience by rafting in a rapid stream.
Meals in Kochi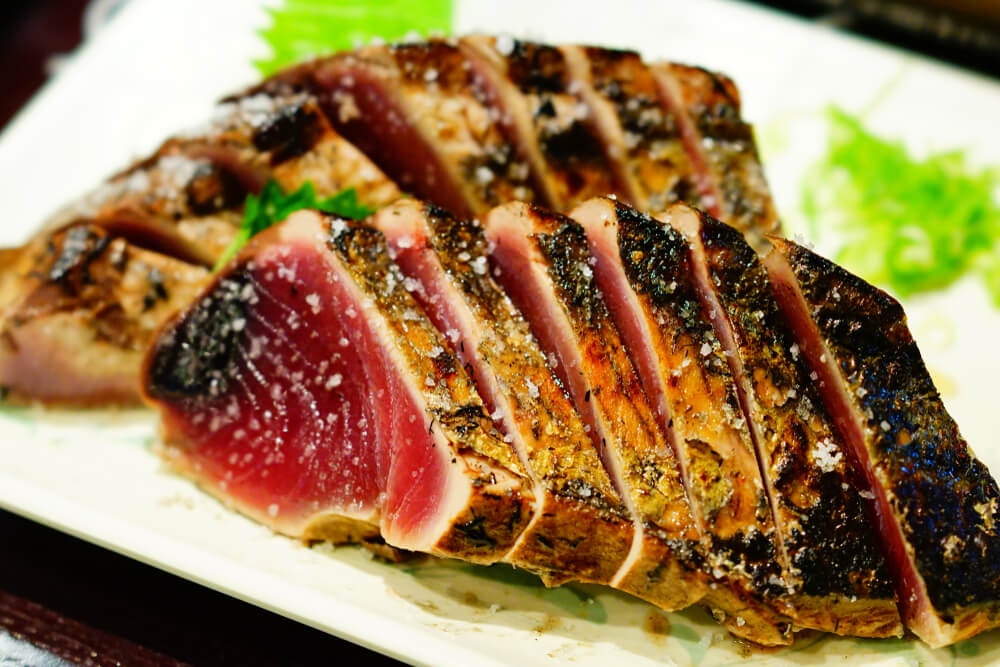 Delicious food in Kochi is gathered at the food court called "Hirome Market." It is located at the center of Kochi.
There are over 60 shops such as fish, meat, clothes and food.
The famous fish food of Kochi is Katuonotataki (seared bonito) and whale meat.
Moreover there is rare food of sardine fry called "Dorome" in Kochi.
The best way to eat it is to dip with soured soy sauce or Tosa-nuta.
Tosa-nuta is a traditional sauce in Kochi which is made from grated garlic leave, miso and vinegar.
There is delicious sushi using seared bonito seasoned by salt.
It is good to eat with only a few drops of lemon juice.
▶【Restaurants in Kochi】7 local foods to eat during Kochi sightseeing
Souvenir in Kochi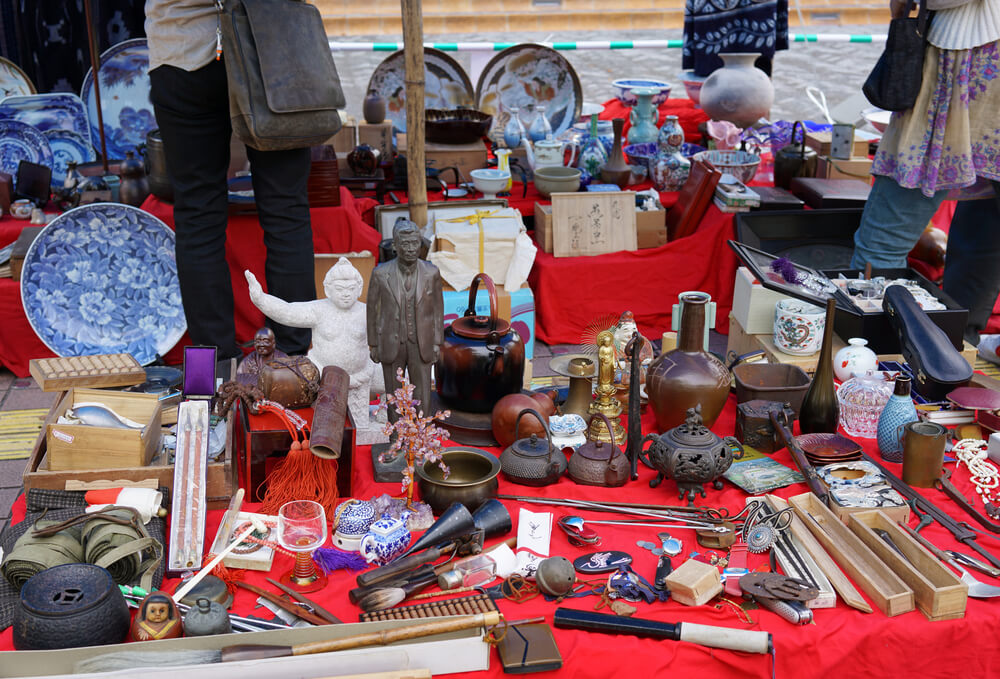 If you go to buy your souvenir, you should go to the market called "Nichiyoichi."
The market is opened on the street extending from the east of Kochi Castle.
Every Sunday, many shops line about one kilometer from the Oote gate of Kochi castle to Densha street in Hariyama cho.
Locals and tourists always gather in the market with 300 year history is
While you are walking around the market, you will find traditional specialities.
It is a good place to buy your souvenir.
We would like you to take a look at some drink using ginger, sweet potato and yuzu or specialities such as fried sweet potato.
Nichiyoichi is closed at 4:00 p.m. So you should visit earlier.
Best season for Kochi sightseeing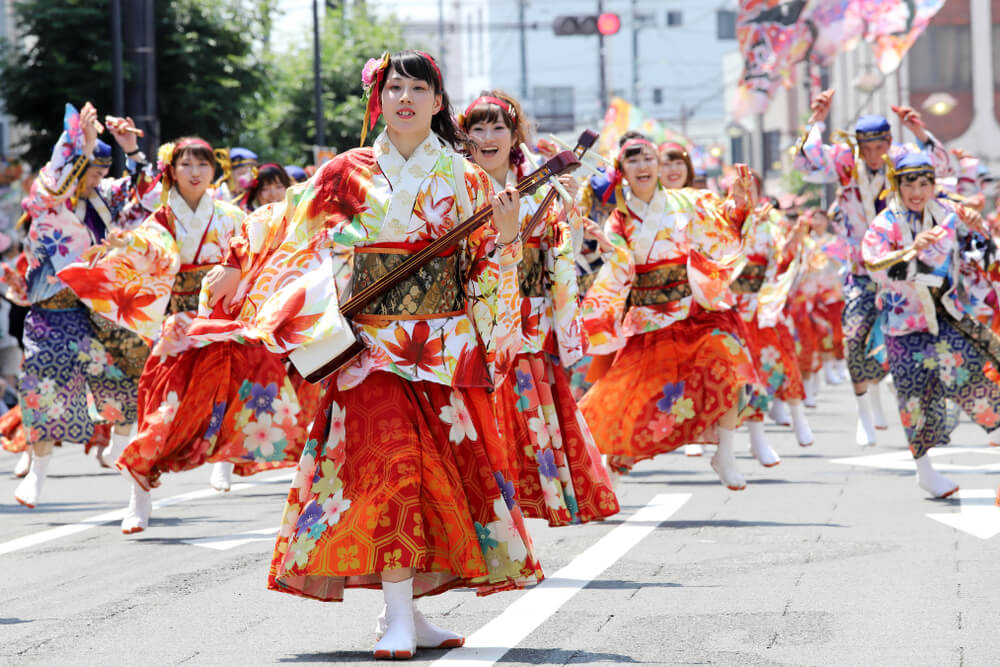 In spring, the climate is calm. So you will have good time at mountains and the sea.
At when leaves turn red, you also enjoy forests and nature in Kochi.
And you taste autumn seasonal fruits like grape, apple and pear.
If you want to join river of marine activities, summer is the best season.
And you will also watch Awa or Yosakoi dance festival.
Summary
When you come to Kochi, you first follow the history of Sakamoto Ryoma.
Then you should go around some spots with natural landscape such as Katsurahama beach, Shimanto River and Ashizuri Cape.
These are good memory for you.
There are many cool places in Kochi, so it is good to stay in Kochi in summer with family.
You will be refreshed by playing river activities like canoe at Shimanto River.
So we hope you enjoy your trip to visit Kochi with great nature.