Hiroshima is one of cities with famous sightseeing spots in The Chugoku Region, which has the World Heritage Site, beautiful landscape and delicious food.
If you come to Hiroshima for the first time, we think you want to thoroughly enjoy going to sightseeing and eating local foods.
This time, we introduce 5 sightseeing spots and the tips for walking around Hiroshima which attracts people all over the world.
Where is Hiroshima located ?
5 must-visit sightseeing spots in Hiroshima
When comes to Hiroshima sightseeing, you must go to Atomic Bomb Dome and Itsukushima Shrine registered as World Heritage Site, and Sandankyo George and Taishakukyo George with the beautiful landscape.
And it is a good idea that you eat Hiroshima food like seafood and Okonomiyaki (Japanese savory pancake).
If you go to Hiroshima in winter, hot spring is good for you.
1. Itsukushima Shrine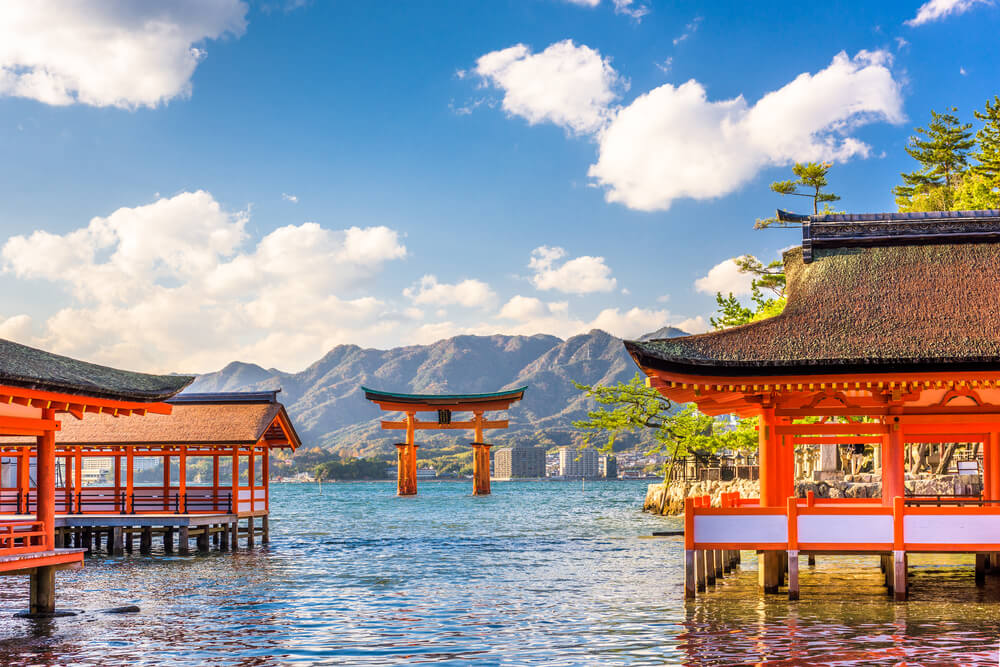 Itsukushima Shrine is a sightseeing spot to be visited with reverence, registered as a World Heritage Site in 1996.
O-Torii gate made from large camphor tree is built 200 meters away from the main shrine. The scene of floating in the water looks romantic and beautiful.
The shrine took its current form under the orders of Taira no Kiyomori. The main shrine is Shinden style (architectural style of court nobles' houses in the Heian period). The vermilion shrine has a historical atmosphere.
From the ancient time, Itsukushima Shrine is known as "island Gods living."
The scenery of the shrine is changed at each low and high tide.
At high tide, you will see the shrine and O-Torii gate floating in the water. At low tide, you will see the ground, but only a place is never dried up. The place is called "Kagami no Ike (mirror pond)."
Mt Misen stood behind Itsukushima Shrine is also registered as a World Heritage Site.
If you ride a ropeway, you will get the great view of Seto Inland Sea.
After visiting Itsukushima Shrine, you should spend time to look for souvenirs and take a rest at Miyajima Omotesando Shopping Street.
2. Hiroshima's Peace Memorial Park and Atomic Bomb Dome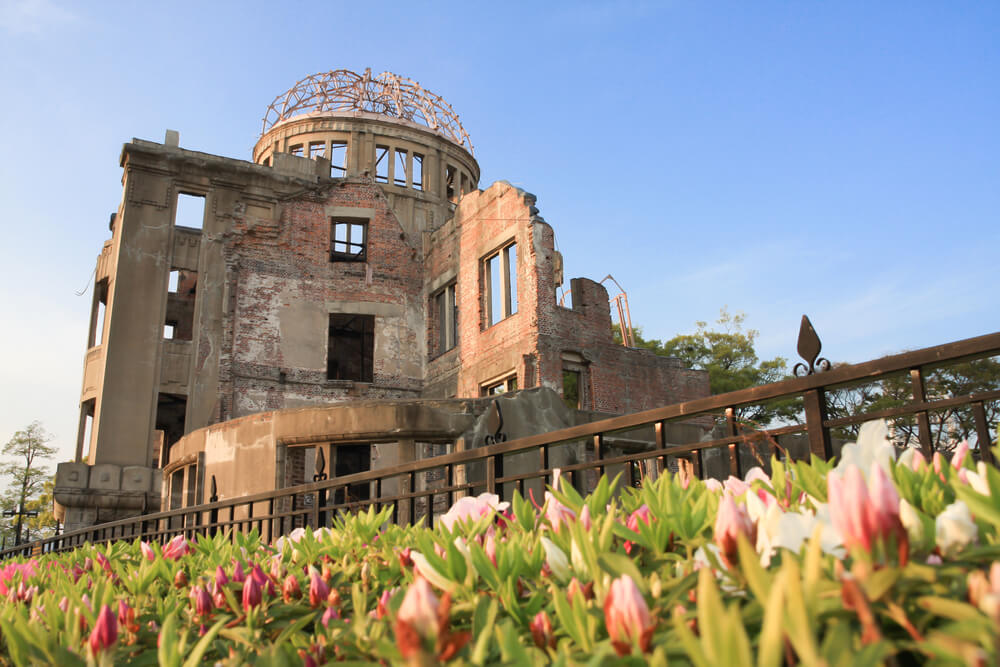 When you get older, you will deeply understand the value of peace at Hiroshima's Peace Memorial Park and Atomic Bomb Dome.
Atomic Bomb Dome is one of World Heritage Site with a strong message to the world because it is known as "negative legacy" to show the power of atomic bomb.
The dome is built in 1915 as Hiroshima Prefectural Industrial Promotion Hall. 30 years later than that time, it was completely gutted by fire from atomic bomb. Now, only the outer walls and the steel dome stands there.
Hiroshima's Peace Memorial Park is at the center of Hiroshima City. It built next to Atomic Bomb to pray for world peace.
Moreover, there is Hiroshima Peace Memorial Museum. Most Japanese school trip chooses to go to that place. Now, many foreign tourists visit here.
We suggest that you visit "Children's Peace Monument" which is filled with origami crane to pray for the victims and peace, and "Memorial Monument for Hiroshima, City of Peace" which is cenotaph for atomic bomb victims.
3. Hiroshima Castle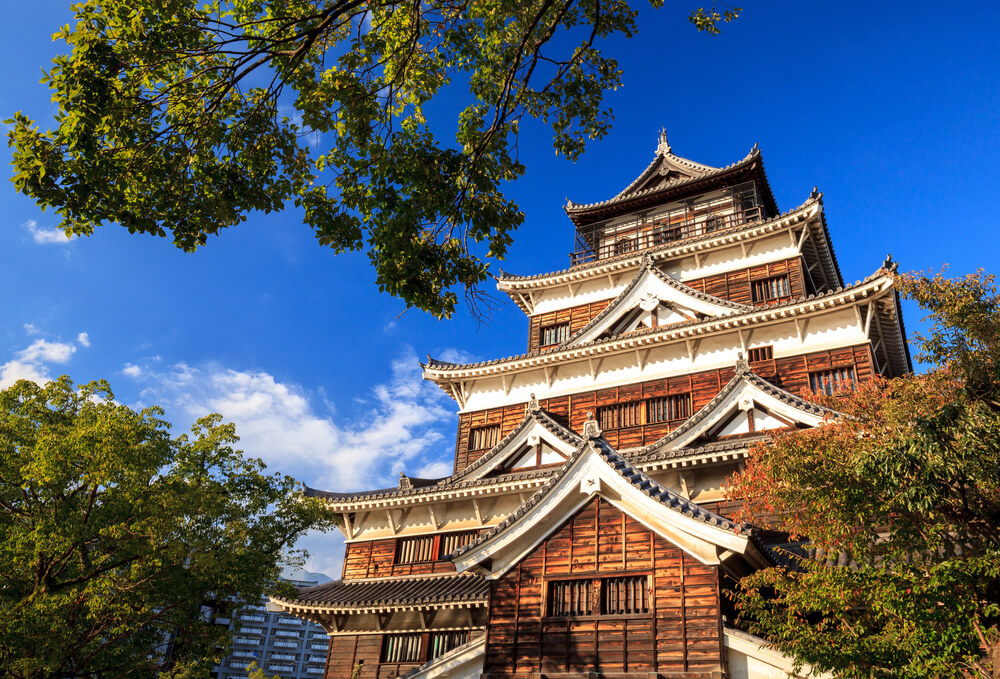 Hiroshima Castle was built in 1589 by Terumoto Mori, a samurai general of the Warring States Period. It was destroyed by atomic bomb, but rebuilt in 1958.
The castle is surrounded by the water. You feel dignified atmosphere when you see the stately castle standing in the water.
And this is registered as a National Historic Site and one of Nippon 100 meijo(Japan top 100 castles).
Every weekends, an event called "Aki Hiroshima Busho-Tai" is held in the site of the castle.
At the event, you will see actors wearing a samurai general and ninja costume. They show you a powerful and exciting sword fight.
The event on Sunday might be crowded, but it is worth visiting to see them.
4. Sandankyo George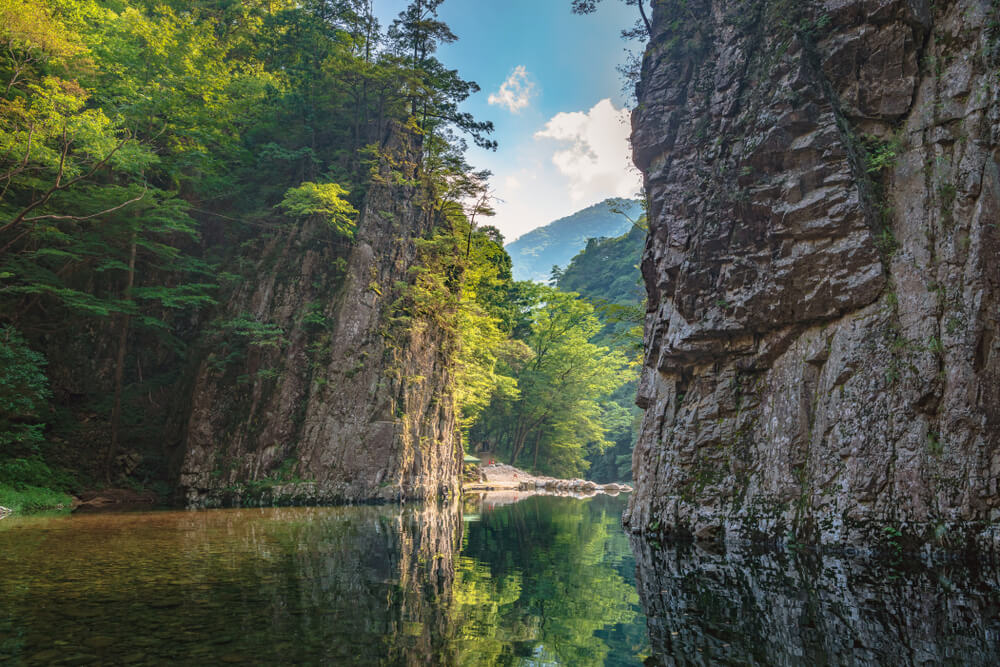 Sandankyo is a 16 kilometers total long geroge running through virgin forest, which has the clear water and the lush green.
You will get the great views of the green of spring and golden leaves of autumn like an artwork.
You should go to see 5 spectacular scenic spots in the gorge: Kurobuchi, Sarutobi, Nidan-taki, Sandan-taki, Mitudaki.
From the beginning of May to the end of September, playing water sports like kayak and SUP is popular.
From the end of October to the end of November, it is the best season for autumn leaves.
The water is so clear that you see the riverbed. You will feel the natural power there.
5. Miyahama Hot Spring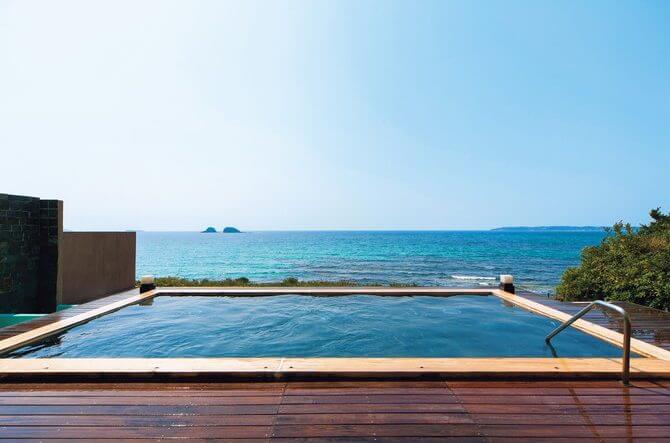 Miyahama Hot Spring is nicknamed "bijin no yu" (a hot spring of beauty), located near Miyajima. It is a tranquil hot spring area.
Four hostels and hotels are stood on the hill facing Seto Inland Sea. So you will visit to Miyajima easily.
And you will enjoy their meals including fresh fish and oysters, and local sake.
The hot spring has a lot of virtues because of simple thermal, radioactive springs containing radon.
How to travel while sightseeing in Hiroshima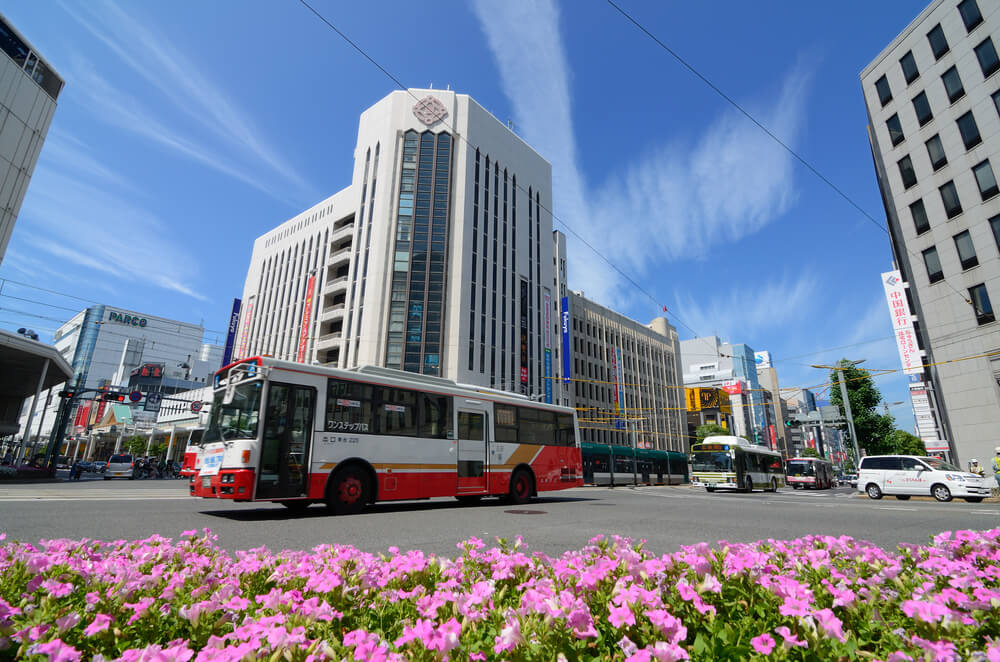 The main area of Hiroshima City stretches 4 kilometers from east to west and 4 kilometers from north to south.
The means of transportation in the city are JR and Astramline train, streetcar, bus and water taxi.
If you use a streetcar (Hiroshima Electric Railway) and a sightseeing loop bus called Meipuru-pu, you will smoothly go to sightseeing spots like Hiroshima Port and Miyajima.
Meipuru-pu runs through the main area of Hiroshima City.
There is also a sharing bicycle system called Peacecle. It is a nice mean of transportation on a sunny day.
If you go the suburb area of Hiroshima City, you should use bus and Astramline train.
Enjoy walking around Hiroshima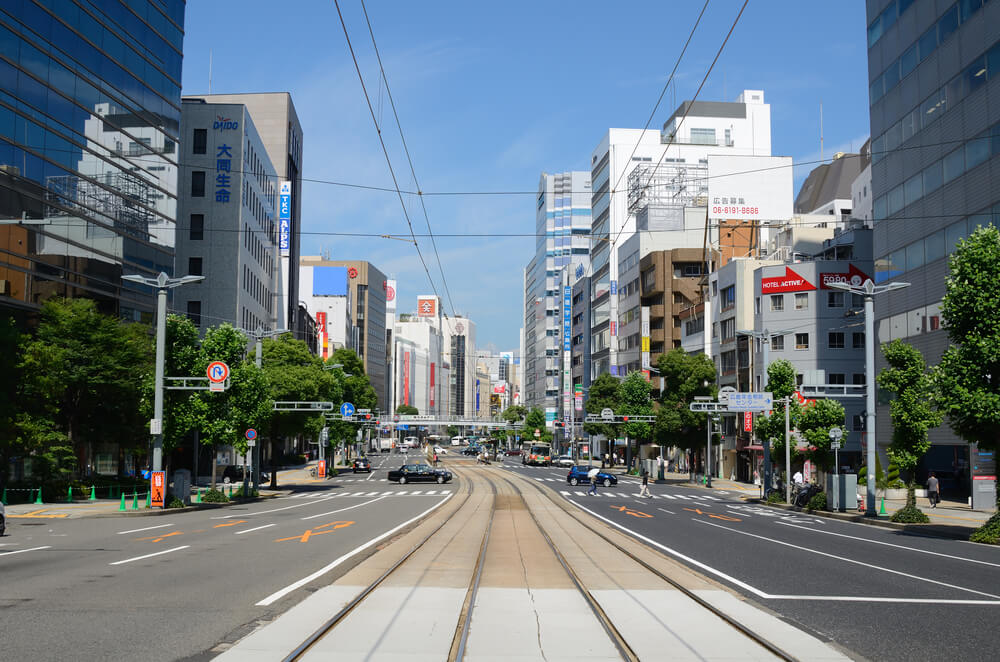 If you travel in Hiroshima, you should stay around Hiroshima Station, which there are many hotels and restaurants.
The main area of Hiroshima City has go anywhere easily because there are many means of transportation. In addition, you will use a bullet train.
The streetcar running through the main area starts from Hiroshima Station. It has 8 routes, which is the most number of routes in Japan.
If you stay around Hiroshima Station, you will go wherever you want to go.
Hiroshima sightseeing activities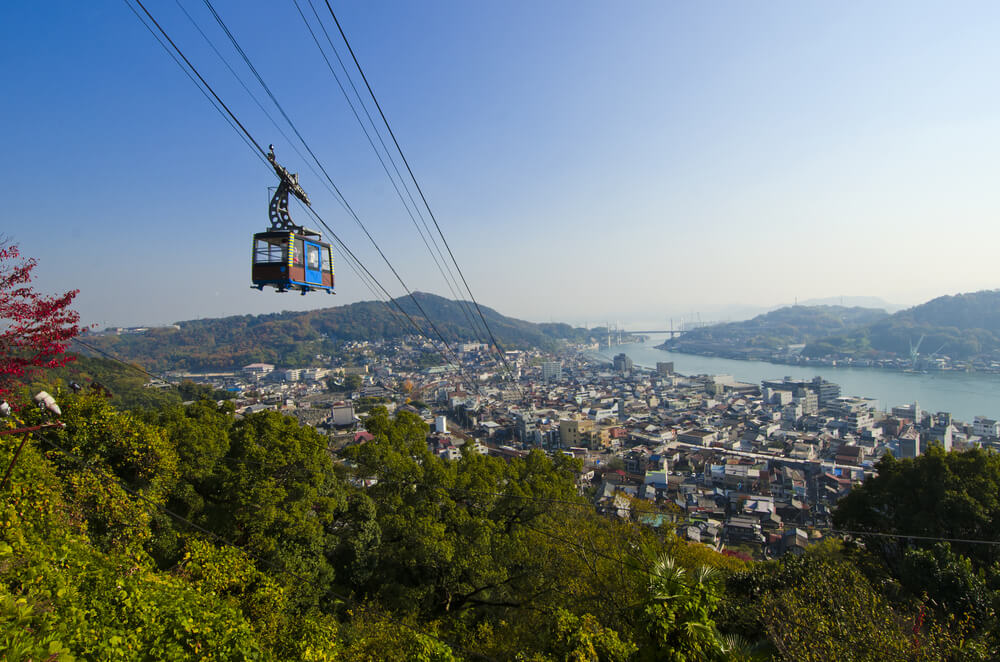 If you go to an artificial lake, Shinryuko at Taishakukyo George, you will kayak and walk around the lake.
While you are kayaking, you feel like being in a quiet world with only the sound of flowing water and trees swaying. Moreover, you will see fantastic scenery.
At the upstream portion, called Kamitaishaku area, of Taishakukyo George, you will take an amphibious car and ride on a ferry. Let's spend time in the middle of nature.
Ogidani Auto Camp has a variety of activities enjoying summer like riding on a mountain bike and playing at a 220 meters total long aerial adventure Park.
Meals in Hiroshima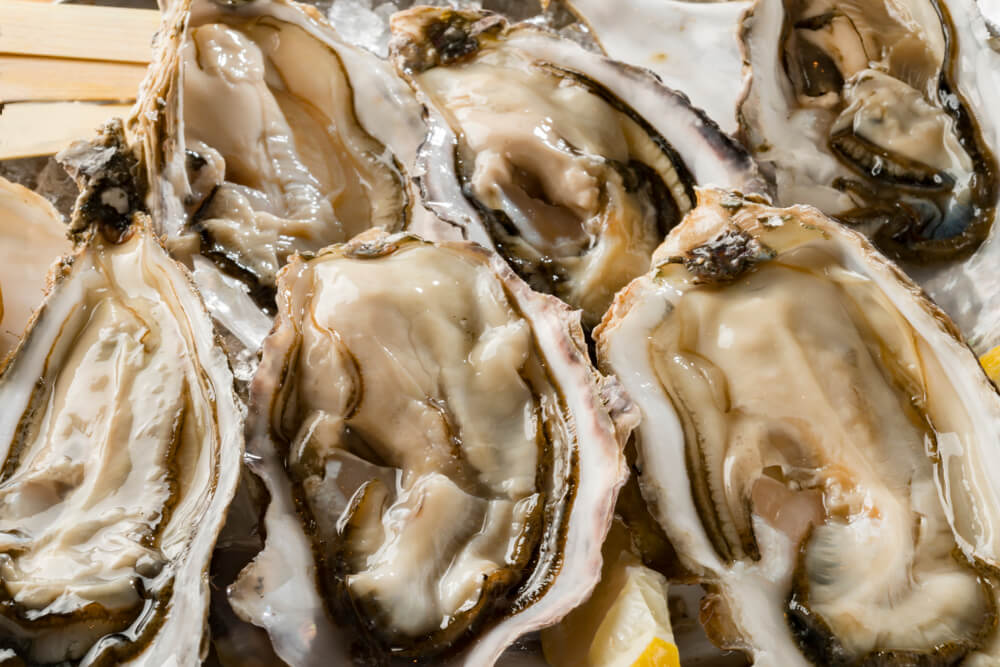 Hiroshima is famous for Hiroshima-style okonomiyaki. So you should go to Okonomimura because there are over 20 Hiroshima-style okonomiyaki shops.
Each shops have each features. So you will try okonomiyaki at various shops.
Hassho with only seats at the bar is a popular shop in Okonomimura, which often host a line of people waiting. It is located on the second floor of Okonomimura.
Why people like okonomiyaki is the performance of making okonomiyaki, for example tuning over an okonomiyaki on the iron plate and mixing eggs by spatula.
Actually, Hiroshima is the largest producer of oyster in Japan. You will eat fresh oyster from Hiroshima at a reasonable price.
Kusatsu Oyster Shop produced by oyster producers serves all-you-can-eat oyster for 60 minutes. The price is 2000 yen.
▶【Restaurant in Hiroshima】5 local foods to eat during Hiroshima sightseeing
Souvenirs in Hiroshima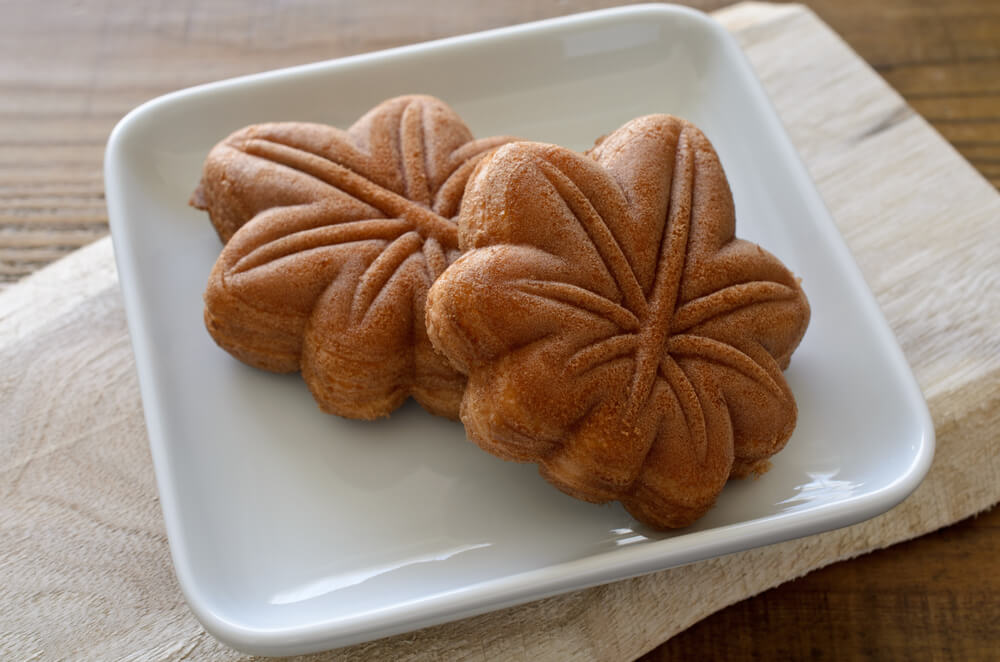 A standard souvenir in Hiroshima is Momiji Manju(maple leaf-shaped steamed bean-jam bun).
In recent days, Nama Momiji Manju from Nishikido gets attention. Nama Momiji Manju bun is made from rice flour and potato starch. So it has soft and chewy taste than normal once.
Oyster Soy Sauce is a seasoning which helps food taste better. It includes oyster, kelp and bonito broths.
Ikaten Setouchi Lemon Flavor is a snack of fried squid flavored by lemon. You would have fresh taste of lemon. Let's try it.
Best season for Hiroshima sightseeing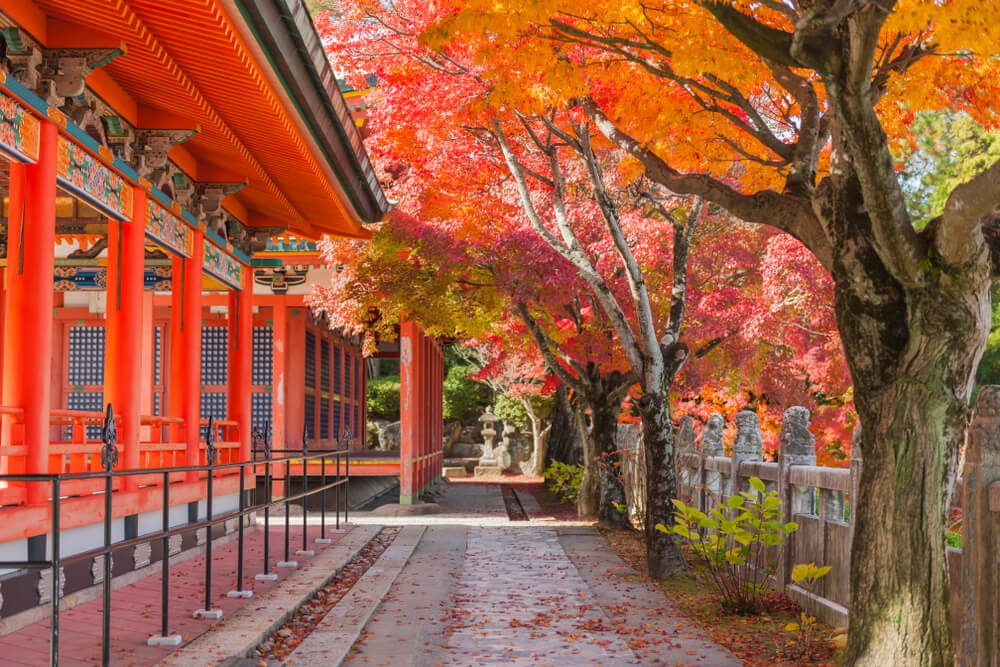 Hiroshima is blessed with warm climate because there are fine weather and little rain.
However, the area along mountain range gets extremely cold in winter. There is also an area of heavy snowfall.
Average temperature is about 9℃ in March, However the highest temperature becomes over 20℃ in April.
When April starts and cherry blossoms brooms, you feel spring atmosphere.
It becomes equable climate in May. So you should go to Hiroshima in April or May.
In October, the average temperature is around 18℃. In November, the lowest temperature becomes 11.5 ℃. At the end of October, tree leaves are turning into red.
It is still good climate to walk around Hiroshima.
There is a word 'Aki no Miyajima.' Hiroshima's old name is Aki. Aki is the same Japanese pronunciation as autumn.
The word means Miyajima in Hiroshima or Miyajima with red leaves in autumn.
So Hiroshima in autumn is popular to many tourists because it is the best season for red leaves.
Summary
If you come to see cherry blossoms in Hiroshima, you should go to Miyajima planted about 1900 cherry trees.
The best places to see cherry blossoms are around Itsukushima Shrine, Omoto Park, Momijidani Park and Tahoto Pagoda.
Every April, 'Toka-sai' and 'Tosa-sai, Shin Noh' take place at Itsukushima Shrine. 'Toka-sai' is ceremony and Bugaku performance.
'Tosa-sai, Shin Noh' is Noh performances on the floating Noh stage in the sea.
In April, it is good climate to go to sightseeing.
If you want to eat oyster, you should come here from the end of February to the beginning of March.
You enjoy a lot of seasonal delicious food.