Hiroshima is known for a popular sightseeing place from foreign tourists because there are some world heritages like Atomic Bomb Dome and Itsukushima Shrine.
Hiroshima is surrounded by from the sea and mountains. So local food is blessed with fresh ingredients. It is really popular.
We introduce a variety of Hiroshima standard and little known food. Check this article before you go to Hiroshima.
Must eat Hiroshima food
Hiroshimayaki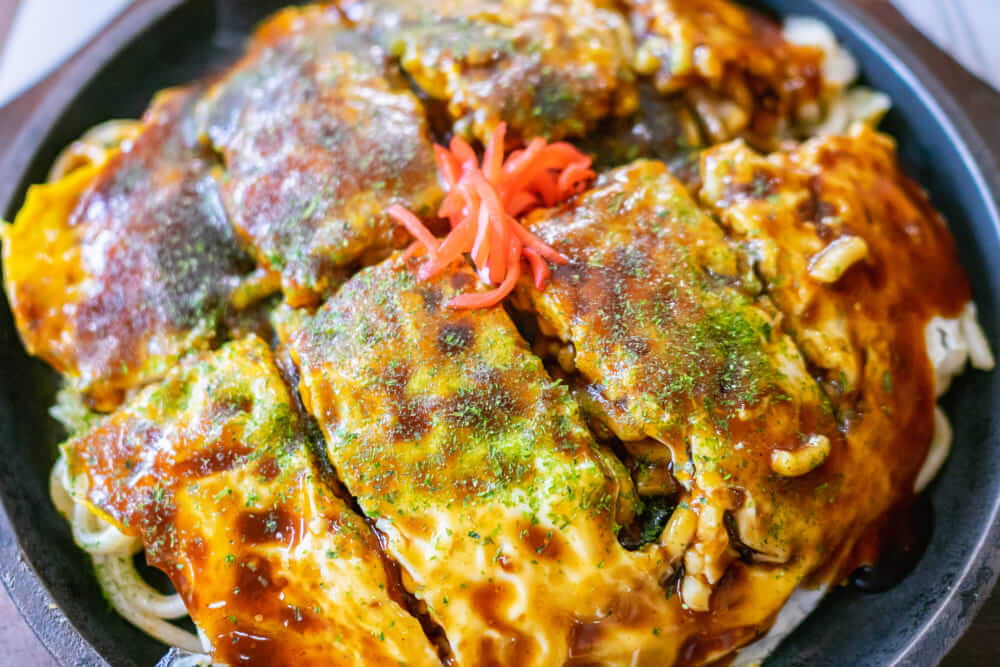 Hiroshimayaki means Hiroshima style okonomiyaki(Japanese savory pancake).
Hiroshimayaki is different to normal okonomiyaki. The way to cook normal one is to mix all ingredients and grill the batter.
Hiroshimayaki is cooked to pile up each ingredients in order. And it is covered with thin pancake.
Hiroshimayaki is stuffed with a lot of shredded cabbages, meat, noodles, and so on under a thin pancake.
So you enjoy texture of ingredients. The rich sauce matches them.
Wherever you go, you will find Hiroshimayaki restaurant. You can eat it as soon as you arrive at Hiroshima.
Oyster dishes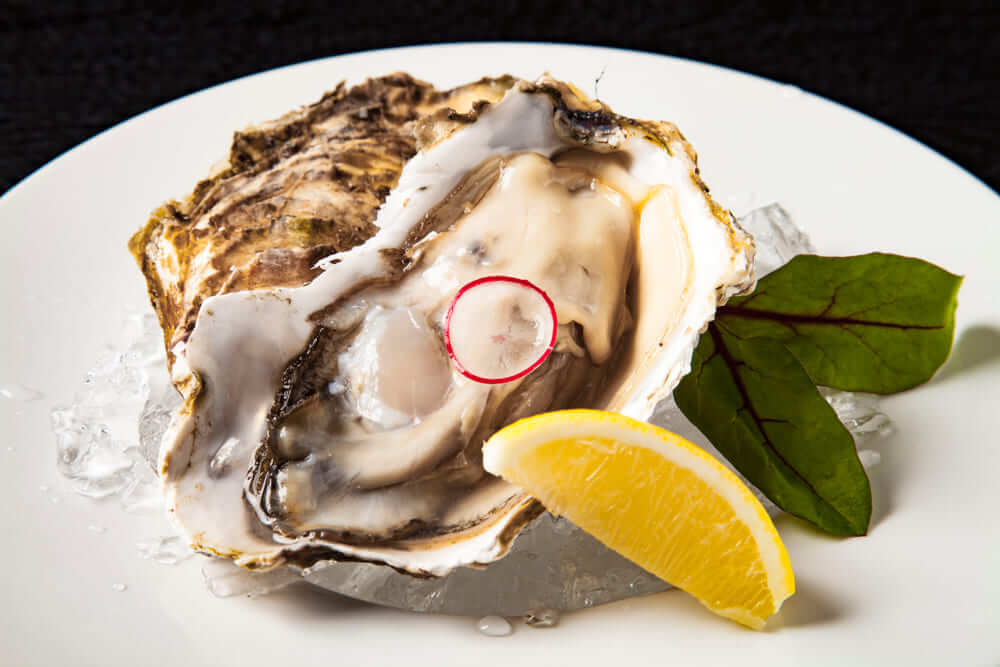 In Hiroshima, Oyster cultivation industry is flourishing. So there are a variety of oyster dishes.
Hiroshima oyster meat is big and plump despite small appearance. The feature of it is rich and milky taste.
There are a lot of oyster restaurants near famous sightseeing spots like Itsukushima Shrine.
You will eat oyster while having fun with sightseeing.
If you like oyster, you must be satisfied with a variety of dishes such as raw oyster, grilled oyster, rice cooked with oyster and udon noodle with oyster.
Anagomeshi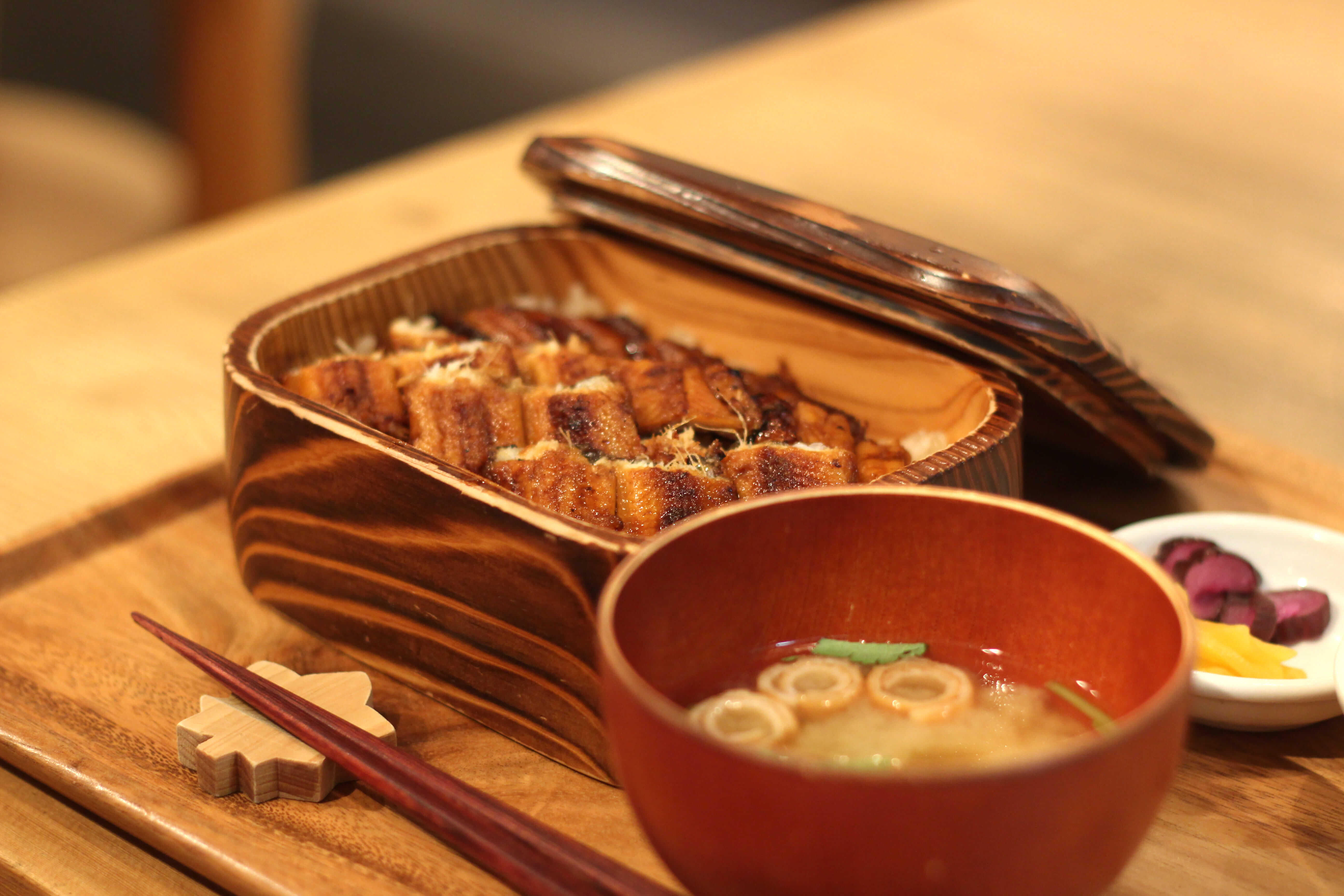 Miyajima of Hiroshima has been famous for conger err since Edo era.
Anagomeshi is a bowl with grilled conger err over rice cooked with conger eel broth.
Savory and sweet smell from Anagomeshi make you feel hungry after you pass by the restaurants serving Anagomeshi.
Plump and heavy conger eel and tasty rice make you fall in love with Hiroshima.
Anagomeshi is must-eat local food besides oyster dishes.
Onomichi Ramen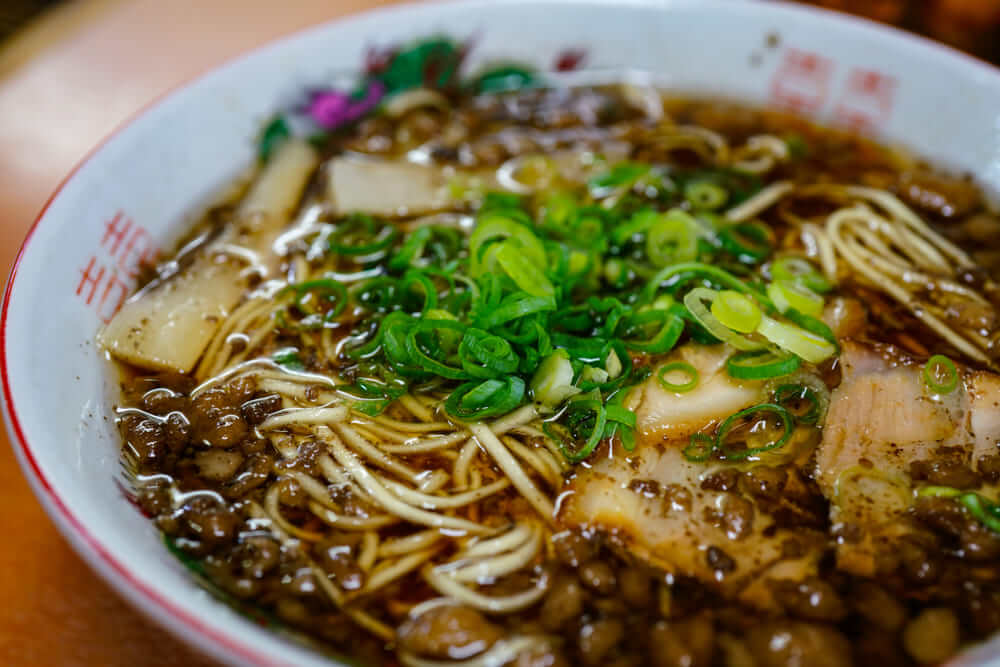 Onomichi is a famous sightseeing spot. The feature of the city is many slopes, cats and Onomichi Ramen.
Onomichi Ramen has been loved for over 80 years. It is soy sauce flavored ramen. It is such simple taste that everyone likes.
It is difficult to tell you about what is Onomichi ramen. Normally, the soy sauce flavored soup is made from small fish, chicken broth and pork back fat.
The noodle is thin and straight. The ingredients are slices of roasted pork, seasoned bamboo shoots and chopped Japanese leek.
The ramen has simple taste, however you will feel calm after eating it. So if you tired with walking around, you should try it.
Hormone Tempura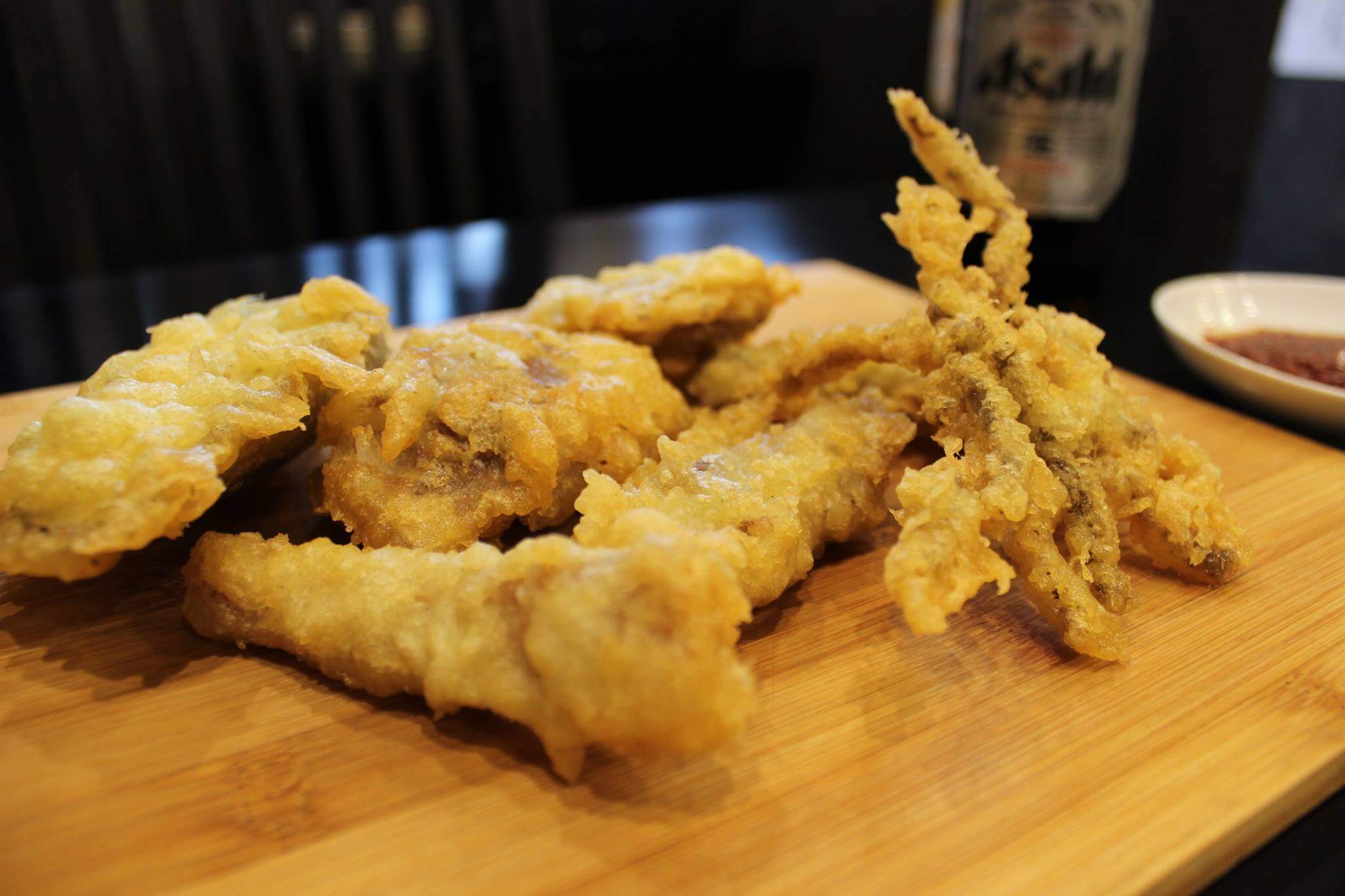 Hormone Tempura is popular cheap eats. Hormone means innards. As there used to be slaughter houses around Fukushima-cho and Miyako-machi of Hiroshima, they tried to rearrange abandoned innards.
Thanks to TV programs, it has become a popular food except locals.
Hormone Tempura uses a variety of pieces of beef like omasum, liver, pancreas, honeycomb tripe, stomach and so on.
Crispy coating of tempura helps you to eat innards if you don't like them.
What is the feature of Hiroshima food?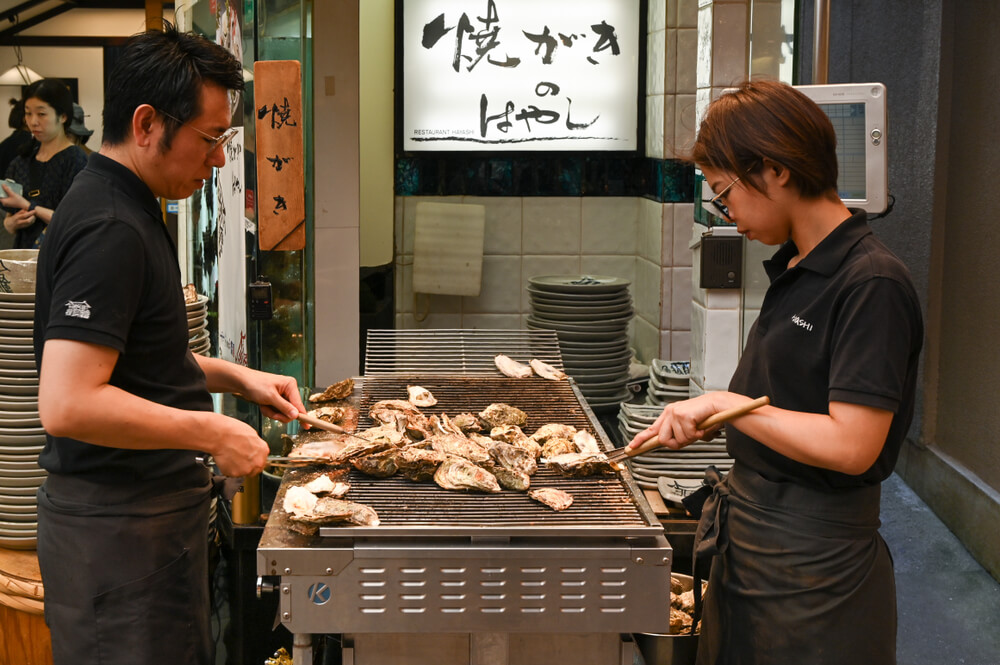 Hiroshima offers you a lot of local food using seafood, facing the sea.
Especially oyster is a familiar ingredient in Hiroshima. Wherever you go in Hiroshima, you can eat oyster dishes.
In addition, Hiroshima is surrounded by mountains. Hiroshima food is consists of ingredients from not only the sea but also mountains.
And there are some cheap eats like hiroshimayaki, ramen, which everyone likes.
Must visit restaurants in Hiroshima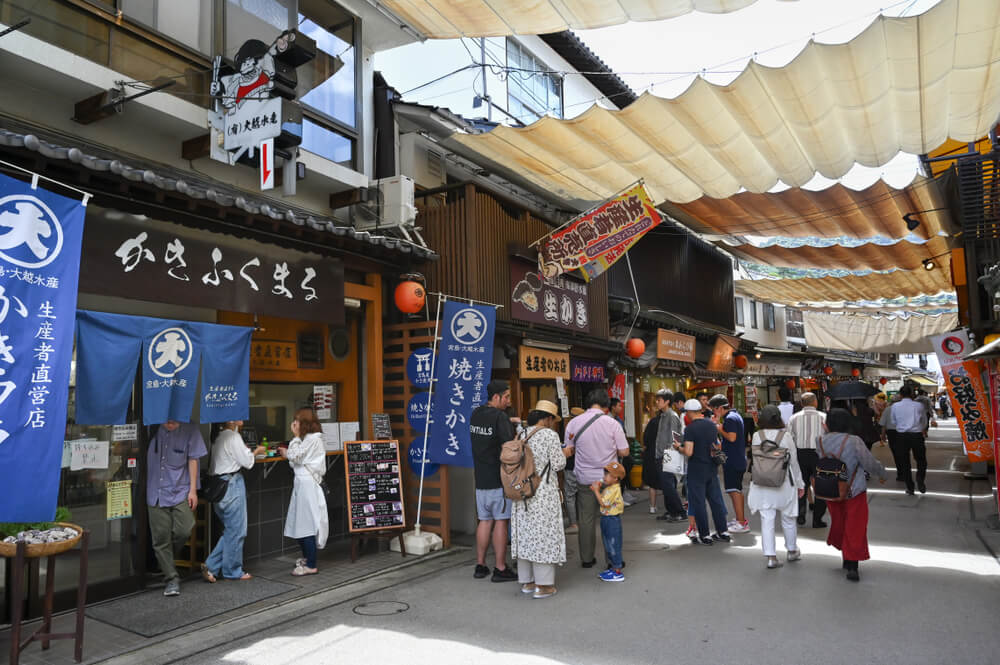 You should go to these restaurants if you come to Hiroshima.
1. Mitchan Honten
It is known as the originator of Hiroshimayaki.
The restaurant is full of people any time. As excellent staff cook Hiroshimayaki quickly, you can eat it without waiting time.
The popular dish is 'MITCHAN-Special OKONOMI-YAKI.' It includes fried squid, squid, shrimp and rice cake. It is so heavy that you feel full.
If you would like to eat standard Hiroshimayaki, you should order 'OKONOMI-YAKI Chinese Noodles.'
Address : 6-7, Hatchobori, Naka-ku, Hiroshima City, Hiroshima
By Train : 5 minutes walk from Hiroden Streetcar Hatchobori Station
Hours : Weekday 11:00~14:30, 17:30~21:30, Weekend and Holiday 11:00~15:00, 17:00~21:30
Closed : Open all year round
2. Kakigoya Fukuromachi Umihei Shoten
You should go to Kakigoya Fukuromachi to eat oyster in Hiroshima. The restaurant offers fresh and tasty seafood from the market of Kusatsu fishing port.
Special dish of the restaurant is reasonably priced 'Milky Tetsuo's Grilled Oyster,' which is a kilogram oysters grilled in a tin can. This is 1000 yen.
Plump, milky and tasty oyster will make you drink.
If you come to Hiroshima, you should eat this 'Milky Tetsuo's Grilled Oyster.'
Address : 8-11, Hukuromachi, Naka-ku, Hiroshima City, Hiroshima
By Train : 5 minutes walk from Hiroden Streetcar Fukuromachi Station
Hours : Monday to Saturday 17:00~24:00 (L.O. 23:00)
Closed : Sunday, new year's holiday
3. Anagomeshi Ueno
Ueno is the most popular restaurant offering Anagomeshi in Miyajima of Hiroshima.
This restaurant was founded in 1901. It always has a long line. If you go there at when the restaurant starts, you will go into there soon.
The famous dish is 'Anagomeshi Jo,' which is normal portion of a rice bowl. This is 2000 yen.
You will taste great harmony with rich sauce and conger eel from the dish.
If you visit Miyajima, you should go to the restaurant.
Address : 1-5-11, Miyajima, Hatsukaichi City, Hiroshima
By Train : 2 minutes walk from JR Sanyo Main line Miyajimaguchi Station, Miyajimaguchi Ferry Boarding Area, Hiroden Steetcar Hiroden-miyajima-guchi Station
Hours : 10:00~19:00 (Wednesday 10:00 ~ 18:00)
Closed : Open all year round
4. Ichibankan
Ichibankan used to serve Onomichi ramen for online shopping. The ramen has become popular. Then, Ichibankan started a restaurant to eat fresh ramen.
The soup of Onomichi Ramen made from not only seafood but also pork and chicken tastes plain but rich. It really matches noodles.
The best dish of the restaurant 'Kakuni ramen.' It is a ramen with stewed diced pork. You will be satisfied with this ramen when you feel hungry.
Address : 2-9-26, Tsuchidou, Onomichi City, Hiroshima
By Train : 10 minutes walk from JR Sanyo Main line Onomichi Station
Hours : 11:00~19:00
Closed : Friday (open when Friday is national holiday)
5. Takama
Takama is 5 minutes walk from Hiroden Streetcar Kan-on-machi Station. It is a tempura restaurant with nostalgic atmosphere. You eat hormone tempura which locals love.
The popular dish is hormone tempura assortment including cow's stomach. Crispy innards taste good.
Tempura looks heavy, however you will eat all up thanks to simple vinegar soy sauce with chili pepper.
Besides tempura, there is tasty 'hormone udon noodle' including hormone, Japanese parsley, and Japanese leek. You will like it.
Address : 21-3, Miyakomachi, Nishi-ku, Hiroshima City, Hiroshima
By Train : 5 minutes walk from Hiroden Streetcar Kan-on-machi Station
Hours : 11:00~22:00
Closed : Tuesday, Wednesday
Summary
You enjoy a variety of dishes in Hiroshima. For example seafood, hormone, cheap eats like ramen and Hiroshimayaki.
A lot of people go to Hiroshima to eat delicious Hiroshima food. Discover your favorite restaurant when you go to Hiroshima.
▶【Top 5】Hiroshima Sightseeing Spots and the Tips for walking around the city