Aomori prefecture, in the north of the main island of Japan, is a place filled with nature such as Shirakami Mountains and Towada Lake.
Besides, it has a famous festival which represent Japan. In summer, many tourists gather from all over Japan.
Today, we would like to introduce 5 must-visit sightseeing spots and tips for walking around cities to those who plan to travel in Aomori.
Where is Aomori prefecture?
5 must-visit sightseeing spots in Aomori
Aomori prefecture has many sightseeing spots with great nature.
We show you some scenic places that you have never seen in the city.
Lake Towada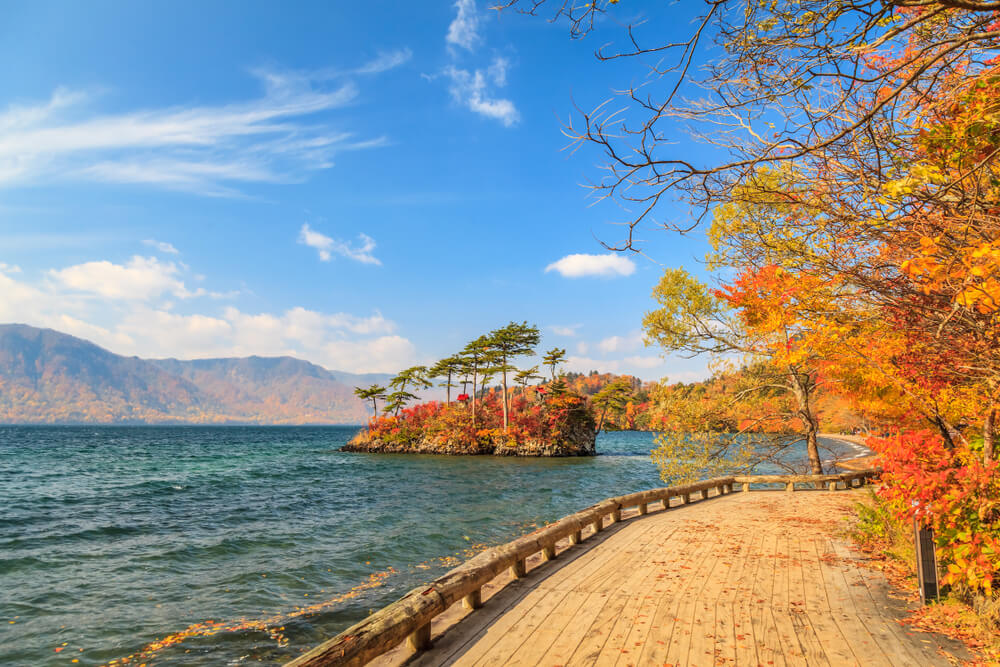 Lake Towada is a large lake located on the mountain in Towada city, which is 400 meters high above sea level.
This is a caldera lake formed by volcanic activity that began about 200,000 years ago.
And rainwater over a long period of time accumulated in the depression like a mortar.
Lake Towada is the 3rd deepest in Japan.
The powerful scenery is that the lake is almost surrounded by a cliff.
The walking trail is equipped along mountain stream.
When you walk at there, you will see a lively scene of the mountain stream surrounded by green forest.
It is good to visit Lake Towada in the season of fresh green and red leaves.
And in winter you can find a fanatic waterfall, called Choshiootaki, with snow.
Shirakami Mountains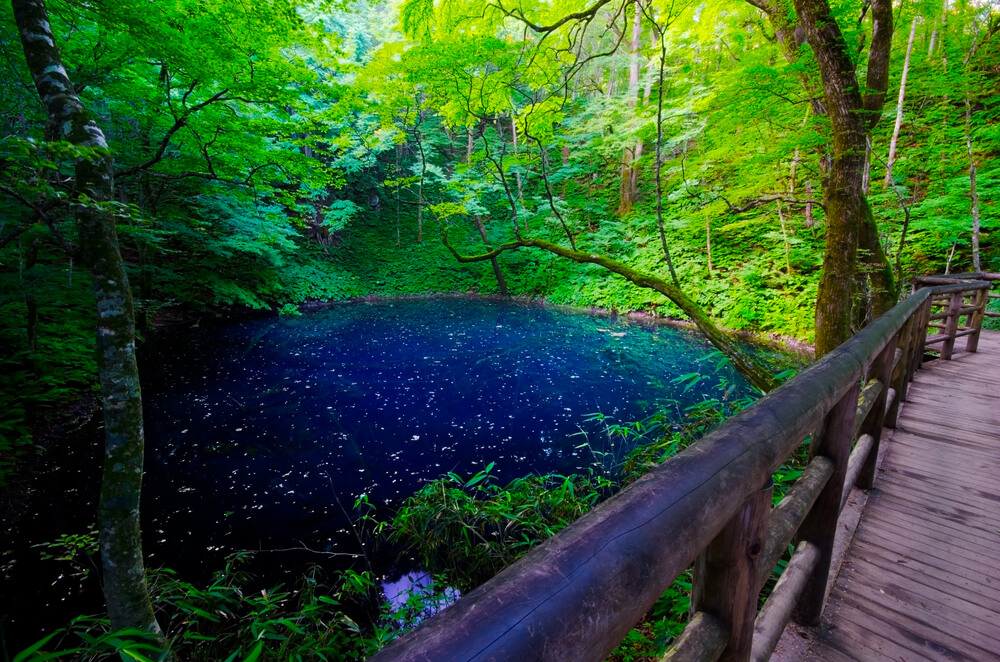 Shirakami Mountain is a famous spot which registered as the world heritage.
And it is known as the stage of Japanese animation movie, Princess Mononoke.
Shirakami Mountains located between Aomori and Akita prefecture is also a historic spot born in the Jomon period.
The mountain has the world's largest primeval beech forest. And this is 28,000 times the size of Tokyo Dome.
The primeval beech forest is equipped with walking trails.
One of walking trails called "jyuniko course" is popular because of easy route and beautiful view with some marshes.
Aoike is the most beautiful marsh in Shirakami Mountains.
It has a fantastic surface colored with stunning cobalt blue.
If you visit the Visiter Center near Shirakami Mountains, there are natural advisers who is familiar with Shirakami Mountains.
They give us a detailed explanation about the current situation of walking trails.
There is some learning activities for children. So we can learn the best thing about this World Heritage.
Nebuta Museum WA-RASSE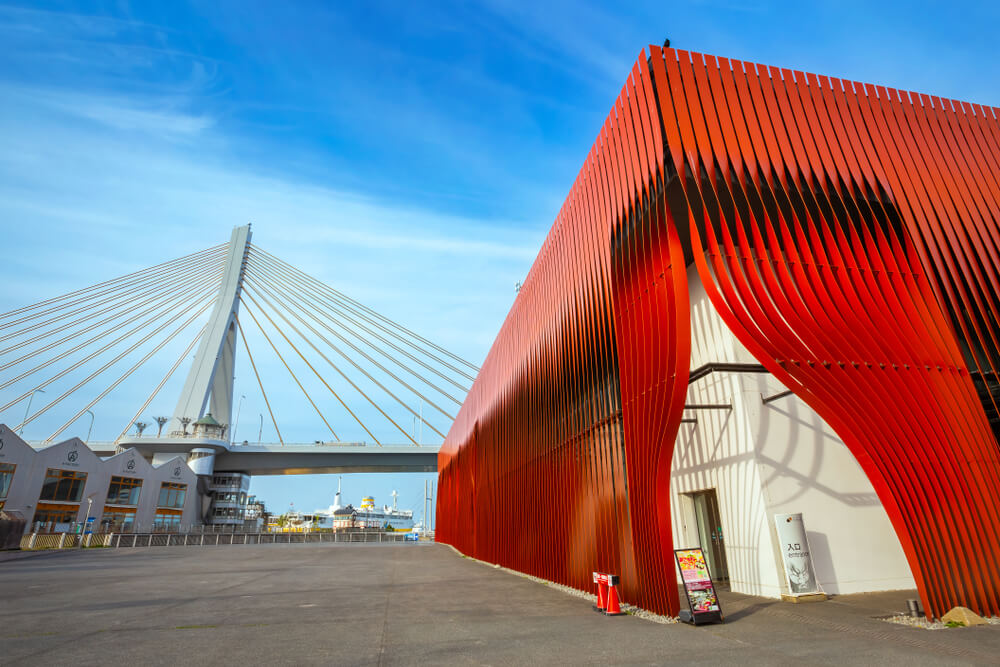 Nebuta Museum WA-RASSE is a facility to experience Aomori Nobuta Festival.
It was opened near Aomori Station in January 2011.
The concept of the museum is "Nebuta connects city, people and heart."
The museum preserves and passes down Nebuta Festival and Aomori's traditional culture and history.
At Nebuta Museum and Nebuta hall in the facility, movies and floats of Nebuta Festival are exhibited.
Nebuta Festival has played an important role in the development of Aomori city.
4 full-sized floats that participated in the festival are on display.
Moreover, you can experience "Haneto", which is people in special costumes dancing around Nebuta floats.
Tappisaki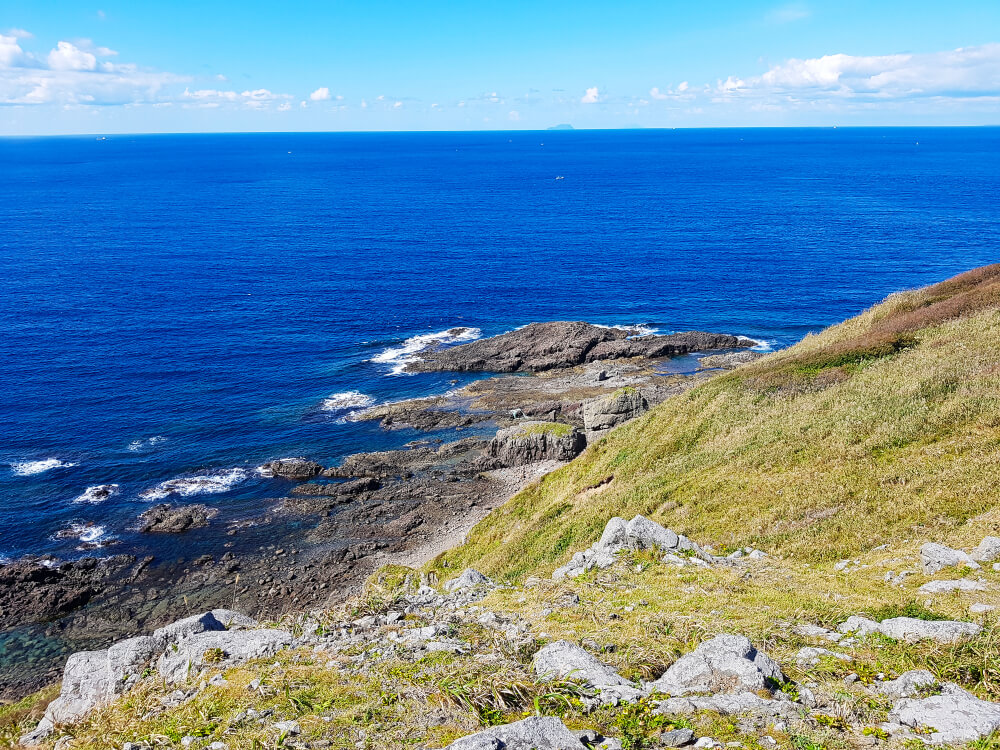 Tappisaki is a cape located on Tsugaru Peninsula in Aomori prefecture.
It is a famous sightseeing spot registered as one of the 100 mysterious lands of Japan.
This place appears in a song "Tsugarukaikyo-fuyugeshiki" sung by Sayuri Ishikawa and a novel "Tsugaru" written by Osamu Dazai.
At Tappisaki lighthouse at the edge of Tsugaru Peninsula, there is a monument inscribed with the lyrics of "Tsugarukaikyo-fuyugeshiki."
And you can listen to the song if you press the button on the monument.
You might be impressed with the situation that you listen the song, watching real Tsuruga Strait.
At the observation deck in the lighthouse, you will see a superb panoramic landscape of Tsugaru Strait and the island of Hokkaido.
It takes about 2 hours from Aomori Station by train and bus. So make sure you have plenty of time.
Hotokegaura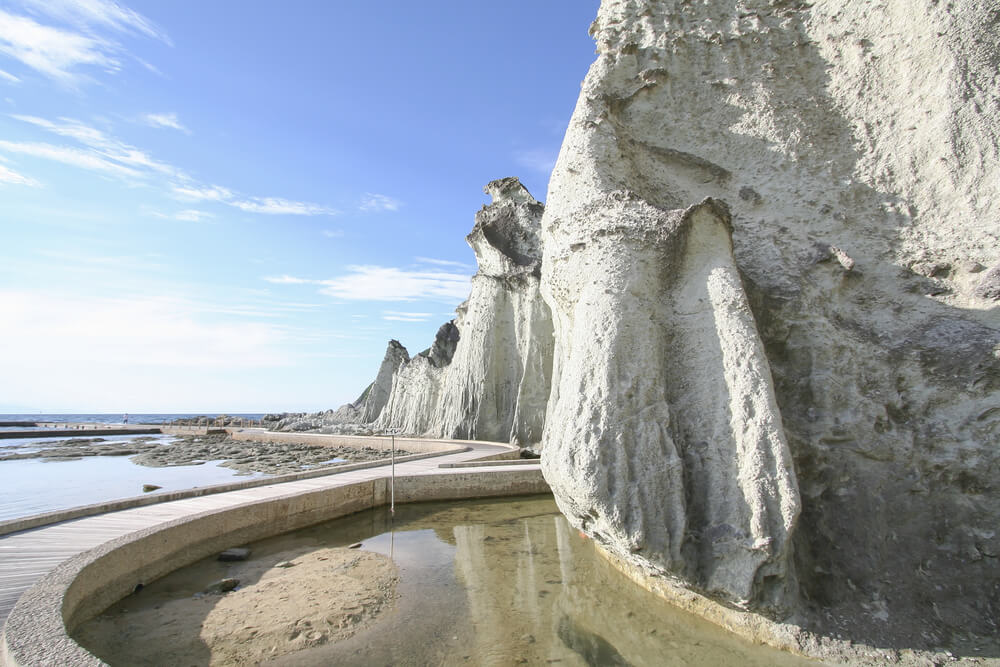 Hotogegaura is a beach with the most scenic spot in Aomori prefecture, which is located on the west coast of Shimokita Peninsula.
The coastline is consisted of rocks shaved off by wild waves of Tsugaru Strait.
Strange shaped white tuff continues on for 2 km along the coastline.
The mysterious shape is registered as the 100 mysterious lands of Japan.
If you would like to look around Hotokegaura, you should take a sightseeing boat from Sai Port.
You will be relaxed by the beauty of the beach.
The cursing which is 30 minutes one-way offers you a guide and the scenery of strange rocks and the sea.
Every July, tourists all over Japan visit here to participate in Hotokegaura Festival.
How to travel while sightseeing in Aomori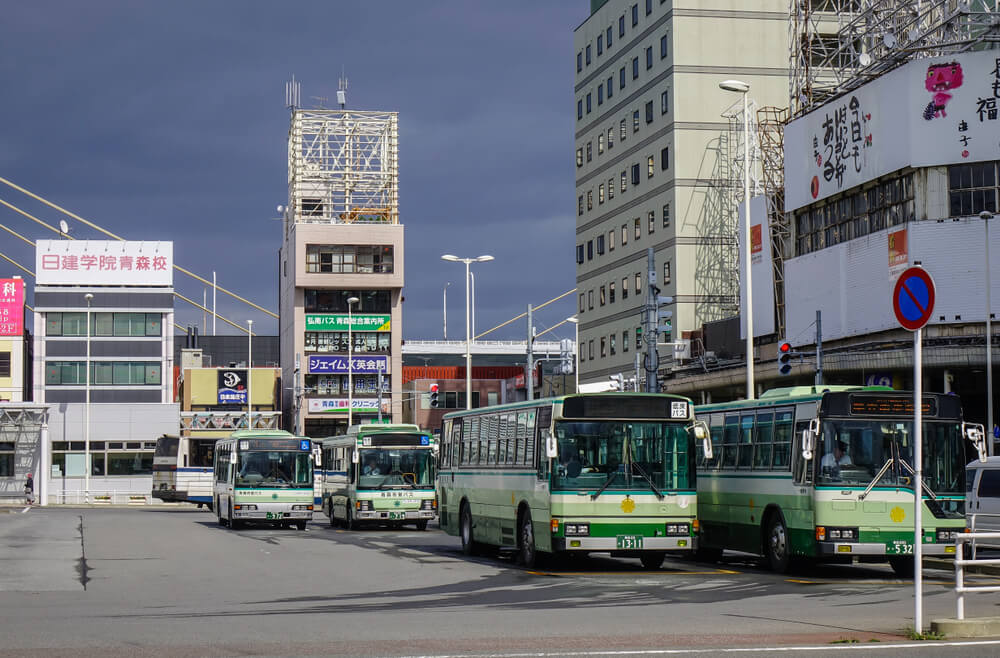 Public transport in Aomori prefecture is not developed.
There is few buses and trains per a day because of few demands for public transport.
So we recommend you to use a rental car to go around many sightseeing spots.
You will find rental car shops at the center part of Aomori prefecture such as Aomori and Hirosaki Station, and stops for the bullet train such as Shinaomori and Shichinohetowada Station.
In Aomori prefecture, there are a lot of free parking lots.
If it is a toll parking lot, the price is really reasonable.
There are sightseeing trains such as "Tsugaru" running through Okutsugaru and "Resort Shirakami" running along the coastline.
How to enjoy walking around Aomori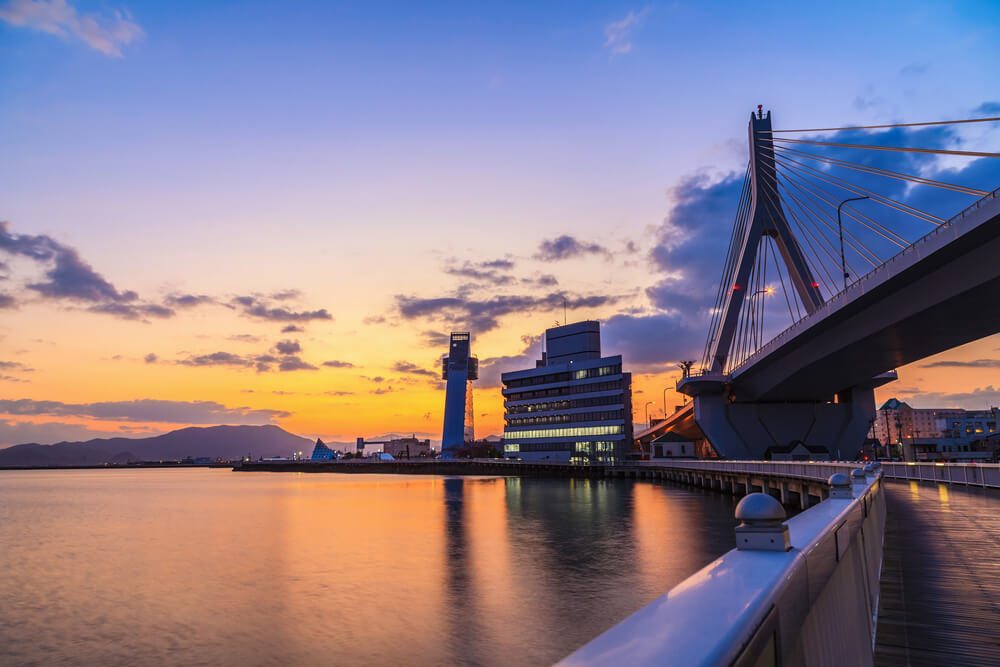 Aomori Station is built in the port.
The area around the station is one of popular sightseeing spots.
Hasshoku Center is an indoor market with about 60 shops offering fresh seafood, dry food, dainty, souvenir and speciality.
After buying fresh seafood, you should go to "Shitirin-mura" in the market.
You can cook them over a charcoal brazier by yourself and eat them soon.
It is good for you to eat fresh grilled fish, walking around the market.
Aomori Bay Bridge linked with Aomori city and Tsugaru Peninsula was opened in 1994.
It is 1,219-meter-length bridge. At night, the bridge is illuminated.
You will see fantastic view of shinning sea surface by the lights.
There is a bridge for pedestrian, "Aomori labridge," next to Aomori Bay Bridge.
And it has an observation deck.
So it is a good idea to stop by the bridge.
If it's sunny, you will see the island of Hokkaido from the deck.
How to choose an activity for sightseeing in Aomori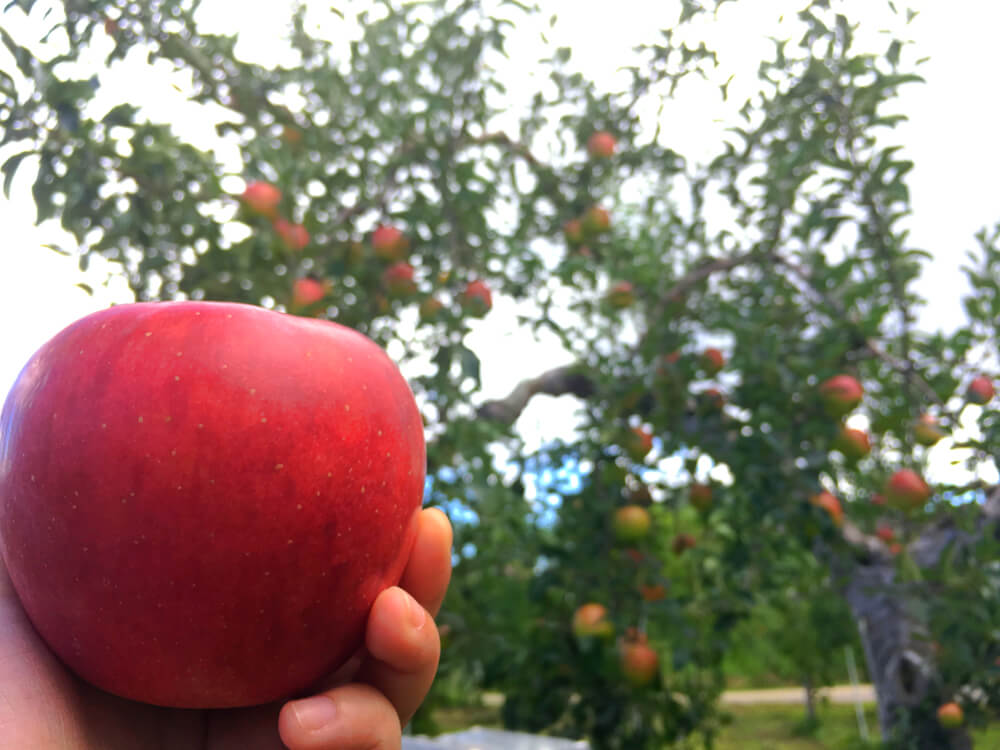 Aomori's popular activity is an experience harvesting apple. Aomori's speciality is apple.
Itayanagicho Furusato Center in Itayanagicho of Kitatsugaru offers the experience harvesting apple.
You will join in the experience from early September to the middle of November.
And its time schedules are 9 a.m. – 12 p.m. or 1 p.m. – 4 p.m.
You also observe and learn from about 250 types of apple tree including traditional, foreign or investing species.
At "apple reference room" in the center, documents, tools and products related with apples are on display.
How to choose local food in Aomori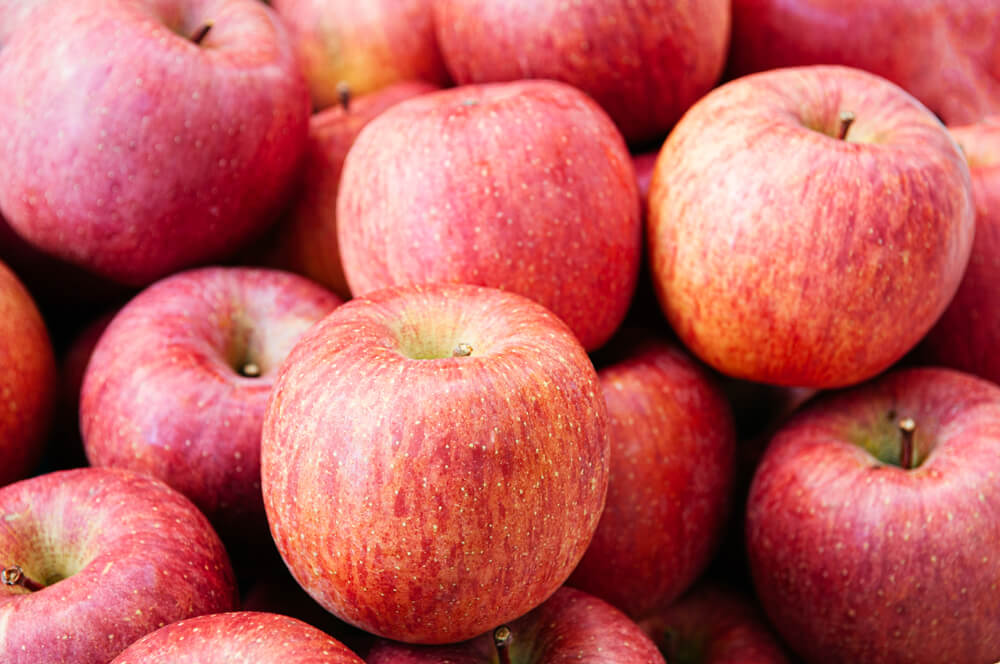 "A-FACTORY" is a facility offering Aomori's speciality.
It is located near the East exit of Aomori Station.
The 1st floor of the facility is a good place to look for your souvenirs so that you can buy fresh vegetables and fruits, and specialities.
If you go to Aomorigyosai Center, you can make and eat Nokkedon, which is a rice bowl topped with seafood you selected.
Aomorigyosai Center is thought as a kitchen for citizen of Aomori.
To make the rice bowl, you select and put your favorite ingredients like sashimi, meat and side dishes while walking around Aomorigyosai Center.
A cafe Marine Blue, located at the border between Akita and Aomori prefecture, is known for an original apple pie using local apples.
Children living locally love the light taste of the apple pie because it isn't seasoned with cinnamon.
The cafe is faced to Lake Towada. So when you visit Lake Towada to go cruising, you should stop by the cafe.
▶【Restaurants in Aomori】7 local foods to eat during Aomori sightseeing
How to buy souvenir in Aomori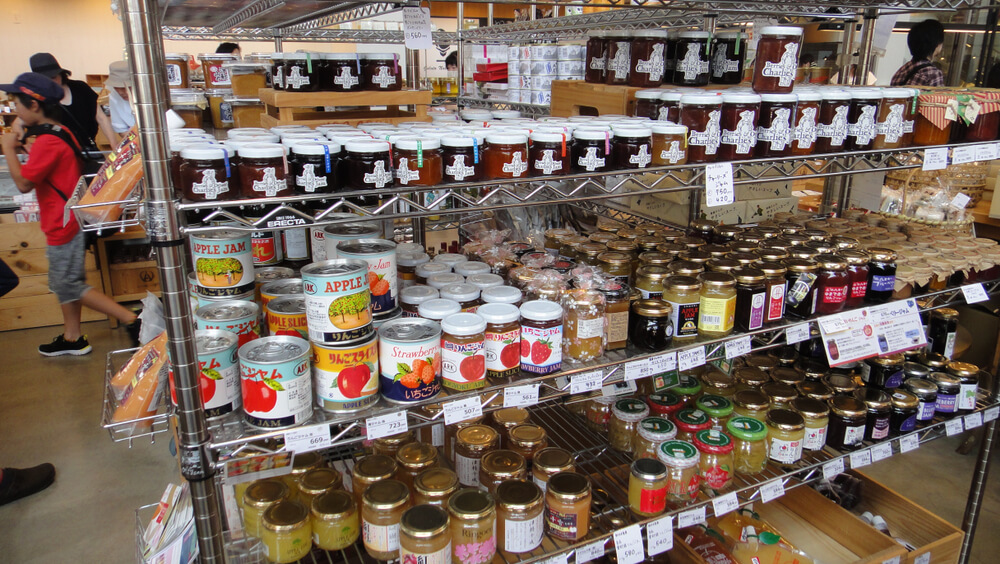 Most of Aomori has a lot of sweets using apples which is Aomori speciality.
"Kininaruringo" is an apple pie that you can taste the texture of fresh apples from Aomori.
An apple is pickled with less sweet syrup and baked after covered with a pie dough.
There are two kinds of apple pies. One is using "Fuji" apple.
The other is using "Kogyoku" apple, which is sold for limited term.
The feature of this sweets is crispy texture of apple.
"Goldfish Nebuta Jelly Yokan (8 pieces)" from Takeuchi candy factory is a bite-size sweets from Aomori Prefecture.
It is a famous Aomori sweet wrapped with a cute shape of goldfish nebuta and it's delicious both at room temperature or cold.
Best Season for sightseeing in Aomori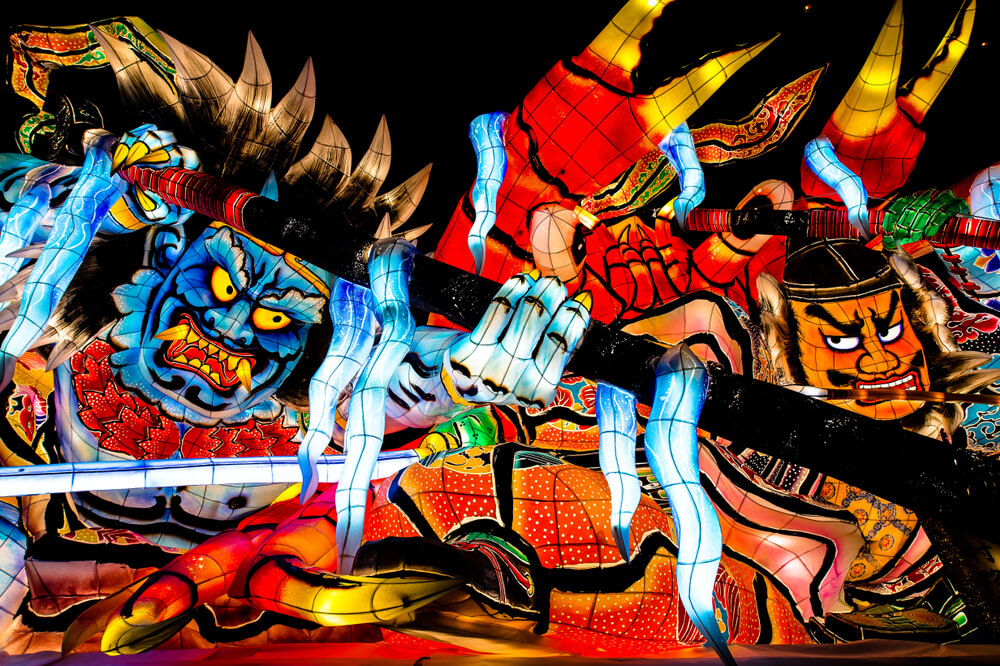 The best season in Aomori is summer because some festivals is held.
Famous three festivals in Aomori are "Aomori Nebuta Festival" (every 8/2~7), "Hirosaki Neputa Festival" (every 8/1~7) and "Goshogawara-tachineputa" (every 8/4~8).
Besides, you can't miss "Hachinohe Sanshataisai Festival" (every 7/31~8/4) which shows floats decorated with gorgeous decoration and exquisite dolls.
Depending on areas, the names and the calls of the festival are different. So we can find each original features.
If you would like to see festivals, you should include festival date in your trip schedule.
Summary
Aomori prefecture has many place to see the surpassing beauty of nature such as Shirakami Mountain.
In summer, Aomori Three Nebuta Festival representing Japan is held. A lot of tourists all over Japan visit to see festivals.
So Aomori's summer is an exciting season.
We hope you enjoy a gift of Sea of Japan and delicious seafood when you visit Aomori prefecture.