If you ask what Akita prefecture is famous for, You will first hit upon local food such as rice named akitakomachi and kiritanpo which is mashed rice.
Actually, Akita prefecture is a place with the largest number of significant intangible folk cultural asset.
So there are many places to go sightseeing.
If you visit Akita, you should go to secrets places locals recommend, not typical.
If you go to Akita by bullet train from Tokyo, you will be able to get there without having to transfer.
Now, we will introduce 5 must-visit sightseeing spots and the tips for walking around Akita.
When you make a plan for Akita trip, it will help you a lot.
Where is Akita prefecture?
5 must-visit sightseeing spots in Akita
Akita has many places with great nature scenery because the west side of Akita prefecture faces to the Sea of Japan and the east side of is Ou mountains.
If you go there with your family, it is good to join some activities.
If with your friends, you should go to hot spring areas.
So, let's take a look at must-visit sightseeing spots in Akita.
Namahage Museum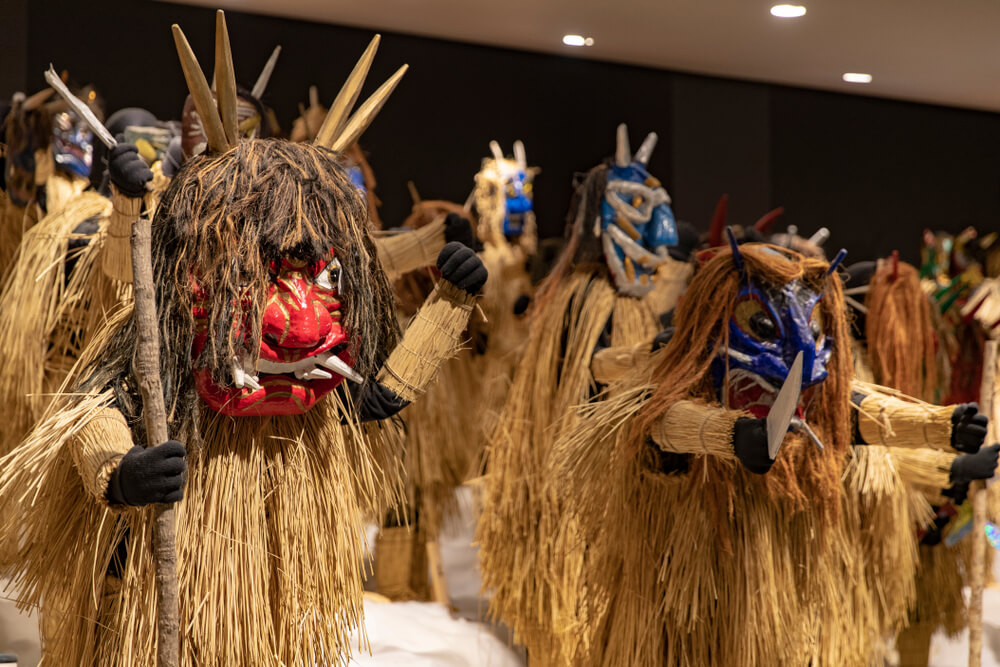 Namahage Museum is a museum in Oga city in Akita to learn about Namahage, a character of Oga's traditional folklore.
It was reopened after renovation in 2013.
It is registered as a significant intangible folk cultural asset and also exhibits Oga's nature and customs.
At its Densho hall, you will watch a video of Namahage's event, called "Oga's Namahage," that held thorghout Oga Peninsula every New Year's Eve.
The special feature is a hall called Namahage Seizoroi, which 110 Namahages are displayed.
They are actually used in Oga area.
Namahage Costume Booth is so popular that you can wear Namahage clothes and take photos.
There are some sightseeing spots around Namahage Museum. Oga Shinzen Denshokan is next to the museum.
And Shinzen Shrine is about 5 minutes from there.
If you want learn and experience about Namahage, you should go to Namahage Museum.
Nyuto-Onsenkyo (hot spring village)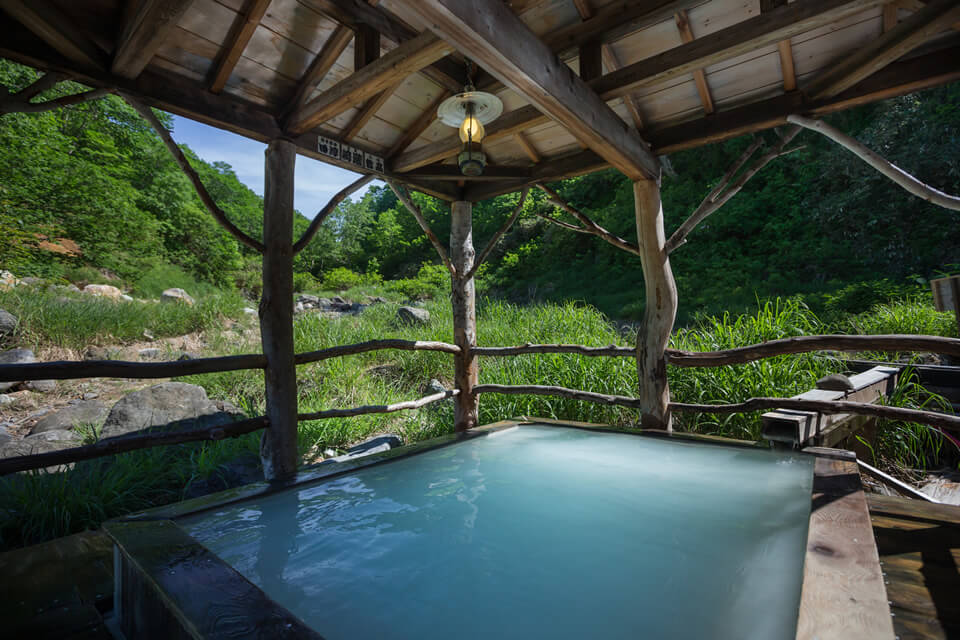 Nyuto-Onsenkyo is one of the greatest hot spring areas in Japan.
The famous day tour is to go around 7 hot springs. Each of them have different spring quality.
The hot spring village is located at the foot of Nyuto Mountains of Towada-Hachimantai National Park.
There are over 10 spring sources.
The popular tour is "Nanayu meguri," which you visit 7 hot springs : Tsurunoyu, Ganiba, Kuroyu, Magoroku, Ogama, Taenoyu, Kyukamura.
If you visit all 7 hot springs, it is said that you can overcome any illness. Many fans of hot spring gather there from all over Japan.
Some one-house inns stand in calm atmosphere, surrounded by primeval beech forests.
So there are mysterious atmosphere of secret hot spring.
You should visit the village with multiple spring sources when you come to Akita.
Lake Tazawa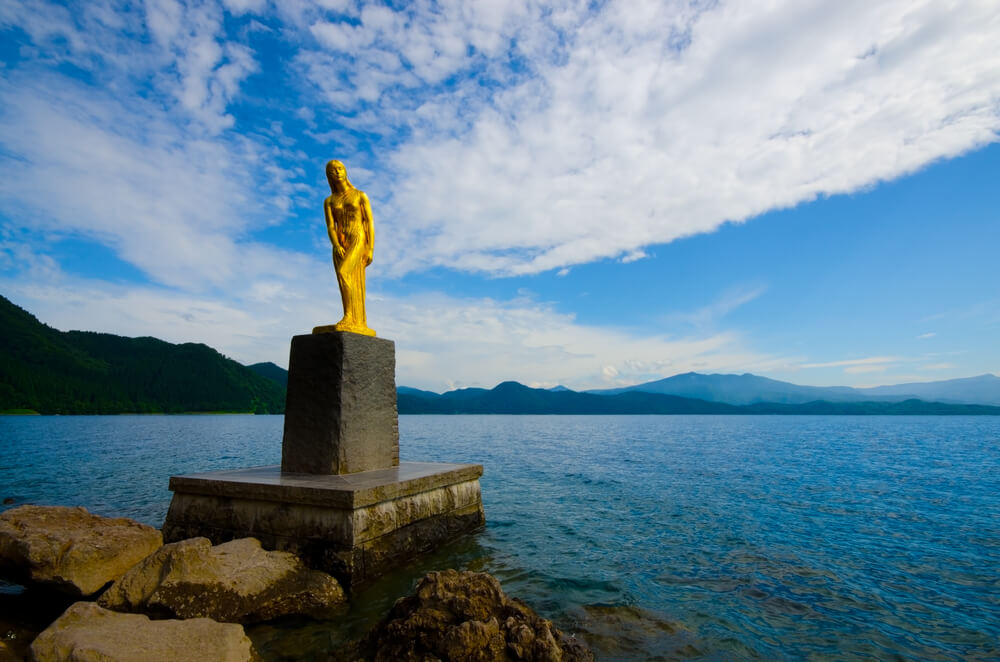 Lake Tazawa, selected as one of 100 best sceneries in Japan, is in nature of Senboku city in Akita prefecture.
It is called the deepest lake in Japan, a depth of 423 meters.
All tourists are attracted to the breathtakingly beautiful blue colored lake.
We are not sure why the lake becomes the fantastic color. However, this mysterious atmosphere is one of its features.
Local people believe it is the place where we can acquire eternal youth and beauty.
At the lake, there is rental boats and sightseeing boats that the round trip takes 40 minutes.
You will closely see the beautiful surface of the lake on a good day.
A part of Lake Tazawa is a designated swimming area during the summer season.
Those who live outside Akita prefecture visit there.
It is a popular spot to take great pictures for Instagram.
You will have a great time on the sightseeing boat?
Dakikaerikeikoku (canyon)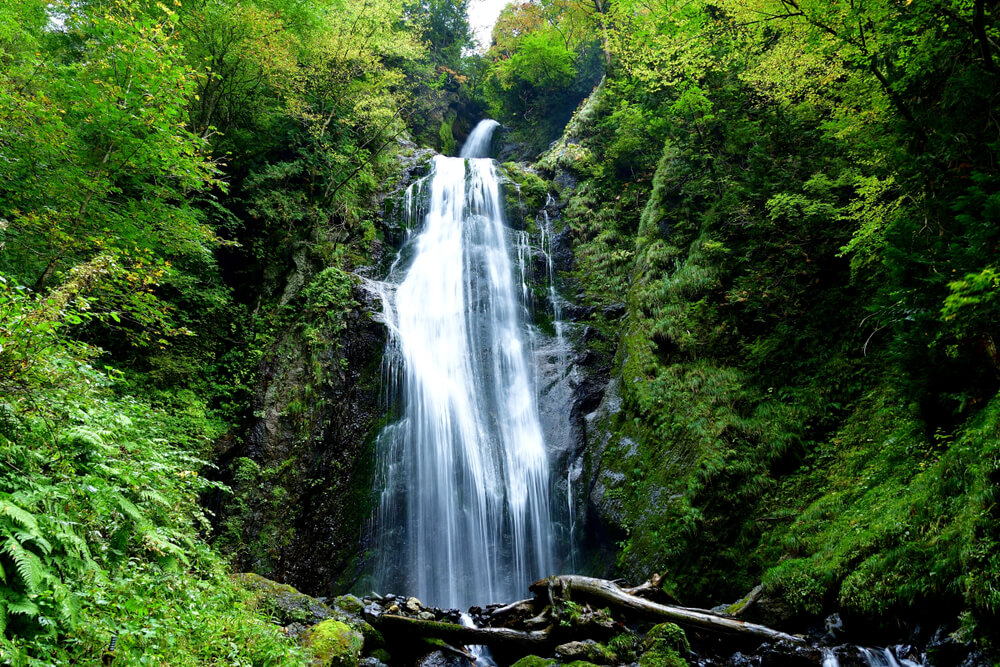 Dakikaerikeikoku is a canyon with total length 10 kilometers in midstream of Tama River near Lake Tazawa.
The canyon is 5 minutes t from JR Kamishiro Station by car.
It is called "Yabakei in Tohoku region." Yabakei is a famous canyon with scenic beauty in Oita prefecture.
We can enjoy beautiful water scenery here all year round.
From the walking trail for the canyon, you will see cherry blossoms in spring, lushly greens in summer and red leaves in autumn.
Especially from early October to early November, leaves of primeval forests turns clear red.
The scene of cobalt blue stream and red leaves is wonderful.
The length of walking trail is 1.5 kilometer. It is about 30 minutes each way.
You should also go to a rope bridge, Kami-no-Iwabashi, and take a look at river and big and small waterfalls.
Note that the walking trail is closed from the end of November to the end of April because of heavy snow.
The canyon is about 15 minutes from JR Kakunodate Station by car.
You should rent a car or apply for a tour of the canyon if you visit there.
Oga aquarium GAO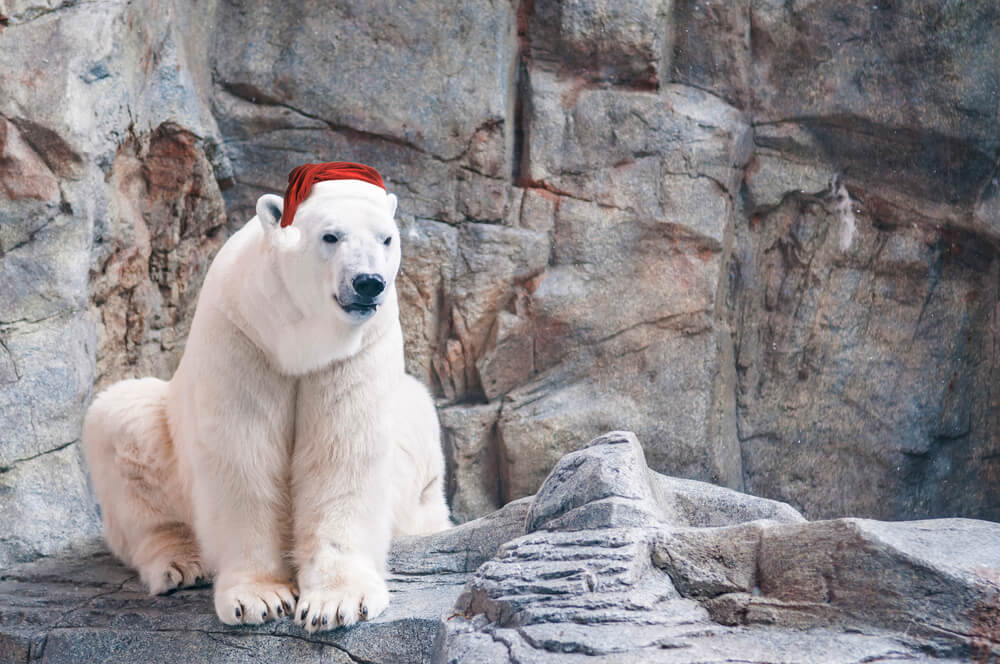 Oga aquarium GAO is a secret sightseeing spot loved by locals.
After reopened on July 13, 2004, the aquarium is full of a lot of locals and tourists.
GAO means "Global, Aqua, Ocean." The famous feature is the large water tank visualized the sea environment around Oga city.
The aquarium exhibits various sea creatures living in the sea around Akita.
You learn the sea and river environment of Akita prefecture and Sea of Japan.
While you are passing through a tunnel of water tank at the entrance, you feel like being under the sea with fish and sea creatures in coral reef.
You meet penguins, sea lions and seals. Besides you observe creatures living in Amazon River.
The most popular spot in the aquarium is a polar bear couple, Gota and Kurumi.
The couple and their child, milk, is loved by families in Oga.
GAO opens throughout the year. However, the business hours is different between summer and winter seasons.
So you should check the hours in advance.
How to travel while sightseeing in Akita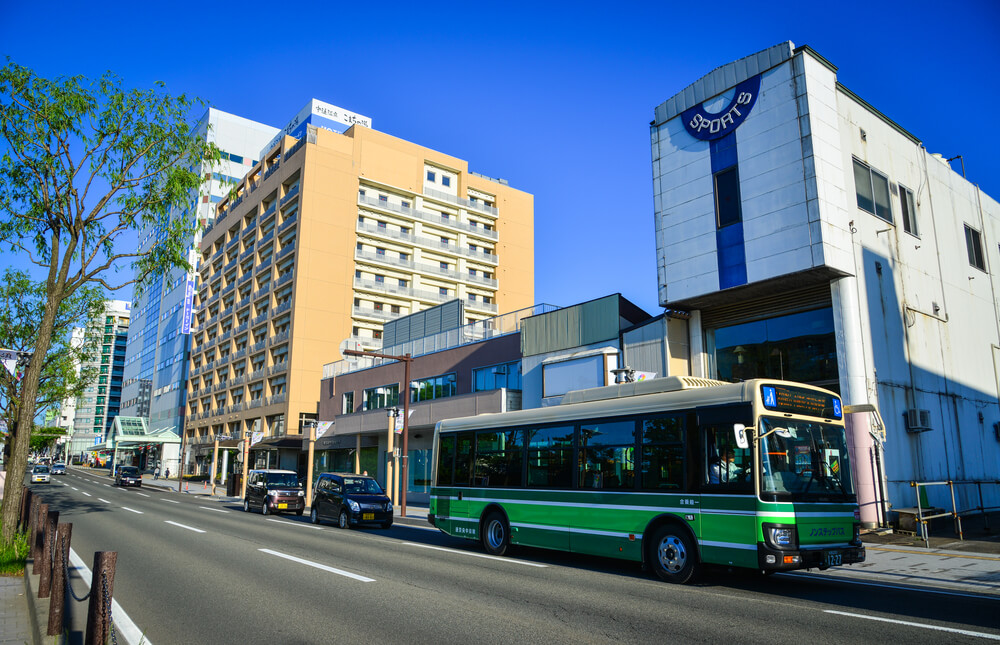 The best way to go around Akita is a rental car.
However, you should use buses in winter if you don't have confident in driving the road covered with snow.
A bus called "Gururu" is a loop bus around sightseeing spots in Akita city.
The features of the bus are blue colored bus body and bus stops.
You will find them around Akita station.
There are 21 buses per day. And the operation hour is from 9:00 a.m. to 5:00 p.m.
*The fare is 100 yen for one ride or one rotation (Free for children in elementary school and younger)
Enjoy walking around Akita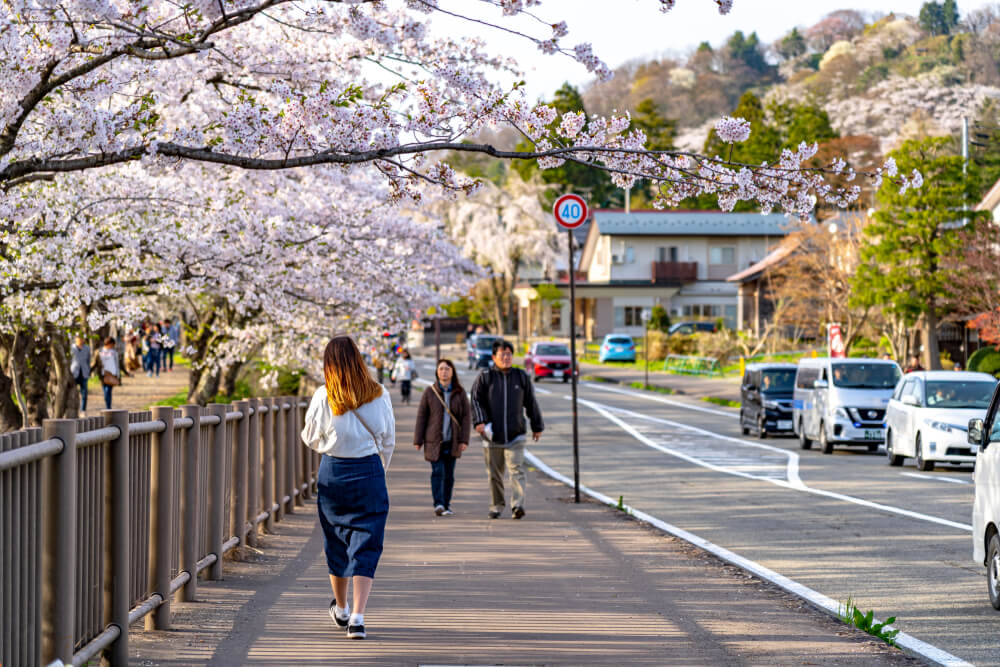 After you arrive at Akita by bullet train or air plane, let's start your trip from Akita city, located in the west of Akita prefecture.
Whichever direction in Akita city you go, you will find different types of sightseeing spots and foods.
At the center of Akita prefecture, there is a town where warrior's residences line.
The name of the area is Kakunodate whose another name is "Michinoku-no-shokyoto."
From the end of April to early May, there is a cherry blossom festival called "Kakunodate-no-sakuramatsuri."
You will see Japanese classic scenery with cherry blossom.
Some of the residences have over 400 years history. There are a lot of place you want to take pictures.
The place is good for you to take a stroll with a camera around the residences.
Akita sightseeing activities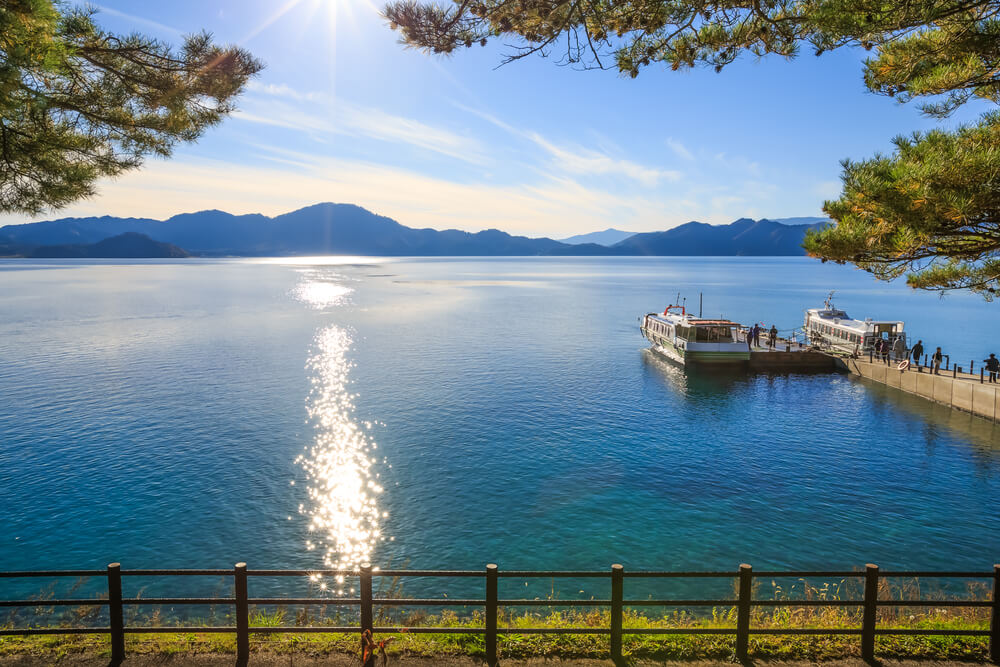 There are many activities you can enjoy great nature. Even families with children will join them.
At the river and the sea of Akita, you will enjoy a paraglider, canoe, kayak and rafting.
Besides, you will get a great view from the water bus and trains.
You can apply for some activities on that day. Let's play what you want to do.
Meals in Akita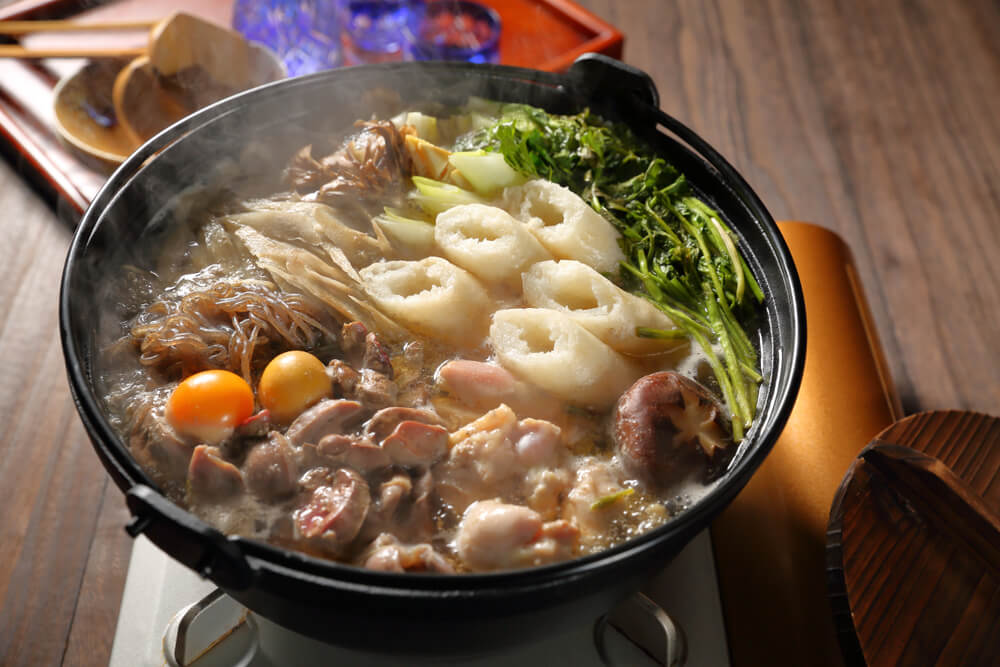 Kiritanponabe (Japanese hot pot with kiritanpo) uses local food, kiritanpo.
You will have comfort taste from the soup made from Hinai-Jidori Chicken.
Hamanoya, opened in 1918, is a kiritanponabe restaurant with long history.
It is 10 minutes from Akita Station by car.
Local people loves kiritanponabe including chewy kiritampo made from high-class rice.
If you visit Akita, you should eat inaniwa udon, which is one of the best 3 udon noodles in Japan.
Slipper and chewy thin noodle is also popular as a souvenir.
If you want to fully enjoy Hinai-Jidori chicken, you should eat Hinai-Jidori oyakodon, which is a rice bowl with boiled Hinai-Jidori chicken and eggs.
Yokote yakisoba, a speciality of Yokote city, is a popular cheap eats at lunch time.
This has won at the league of cheap eats in Japan before.
The combination of sweet sauce, sunny-side up and pickled vegetable is new and great.
▶【Restaurants in Akita】7 local foods to eat during Akita sightseeing
Souvenir in Akita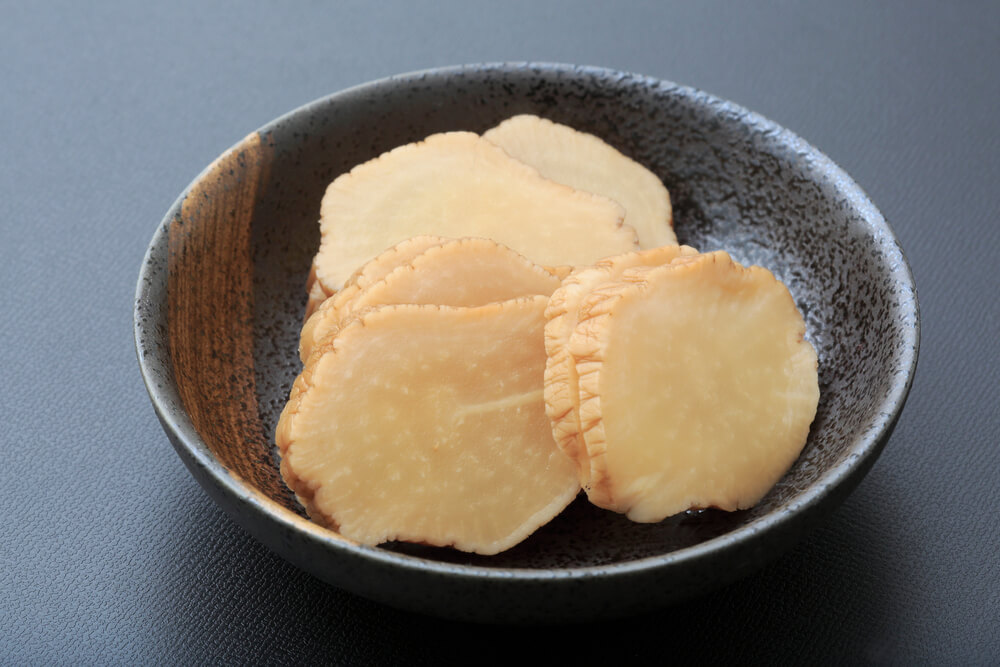 Akita's standard souvenirs are kiritanponabe set, inaniwa udon, hatahata-sushi (hatahta is a fish), igaburikko (radish pickled with rice bran), Hinai-Jidori chicken.
A recent featured souvenir is sweet and cute "Pie with apples from Akita Prefecture."
Moreover, Akita's sweet shop, Eitaro, draws attention to its new sweet, "Akita roll." Its standard sweet is "Sanadura."
"Akita roll" is a roll cake with rice flour from Akita.
It becomes popular because of not taste but the good appearance.
Best season for Akita sightseeing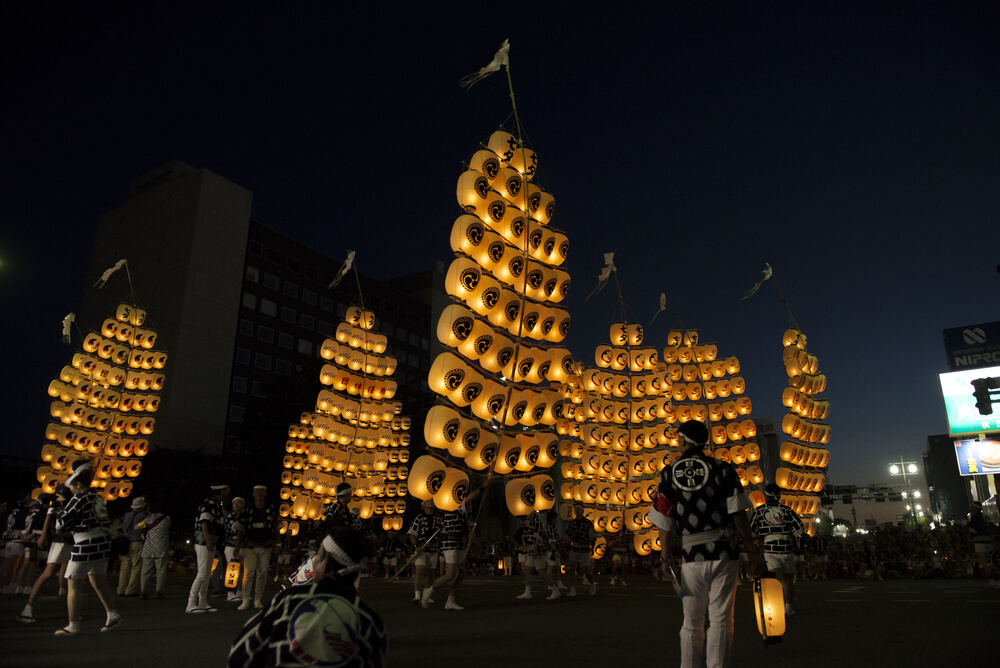 You enjoy every season in Akita. However, the best season to go sightseeing is from spring to summer.
You can find Akita's attraction in these seasons. From the end of April to the beginning of May, you will see cherry blossom blooming.
In summer, the mountains are covered with leafy trees.
Akita Kanto Festival, from 3rd to 6th of every August, is one of three greatest festival in Tohoku region.
Others are Nebuta Festival in Aomori and Tanabata Festival in Sendai.
On the last Saturday of every August, a biggest fire works event is held in Omagari in Daisen city.
It is held along Omono River. The event is one of three Japan's fire works event.
Summary
Akita prefecture preserves many customs and own traditional culture, such as Namahage of Oga city and kiritanponabe.
Akita has large land. However, you can go around many sightseeing spots in just three days if narrow down the options.
We are happy that this article will help your Akita trip.