Akita prefecture is located in the Northern part of the main island of Japan.
Its features are many hot springs and beautiful women.
About food, Akita is blessed with fresh ingredients.
And it is also known that we can eat delicious winter food.
So, we would like to tell you about local food of Akita.
We show standard and unknown food, and restaurants which offer them.
When you visit Akita, this article will help you.
Must eat food in Akita
We introduce 8 local food which we would like you to eat during Akita trip.
Akita's local food includes meat, fish and cheap eats.
Kiritanpo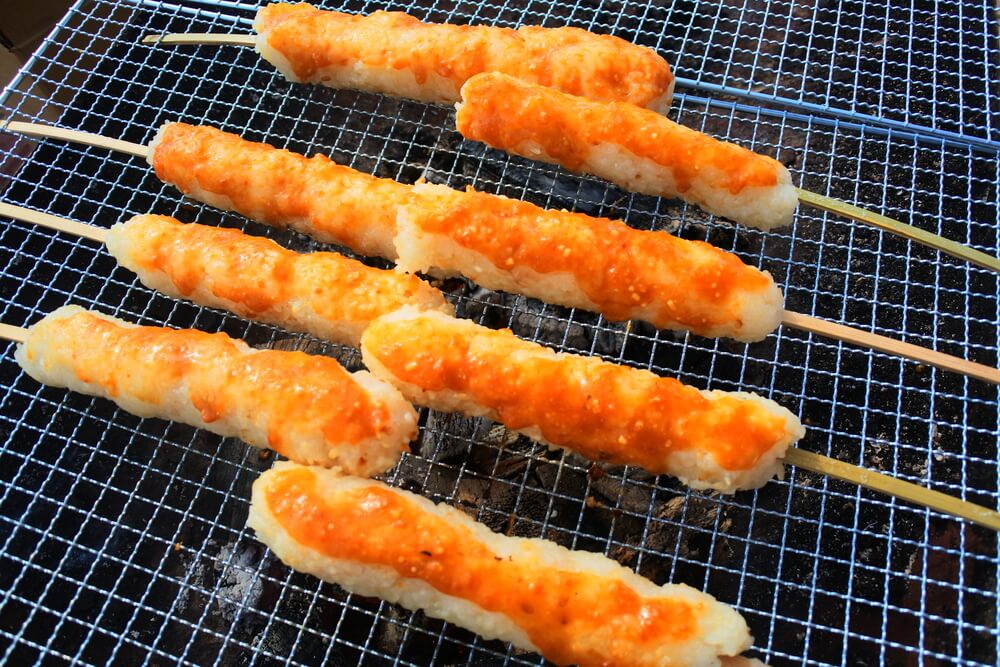 When people is asked what is Akita's food, they will absolutely answer it is Kiritanpo.
So Kiritanpo is known as the representative food of Akita.
Kiritanpo is like mushed rice put on a skewer. It is traditional food of Akita.
It is eaten by stewing in chicken soup and grilling with miso paste.
Kiritanponabe (Japanese hot pot with Kiritanpo) is a standard dish in Akita in winter.
Chewy Kiritanpo soaked in soup warm up your body.
Inaniwa udon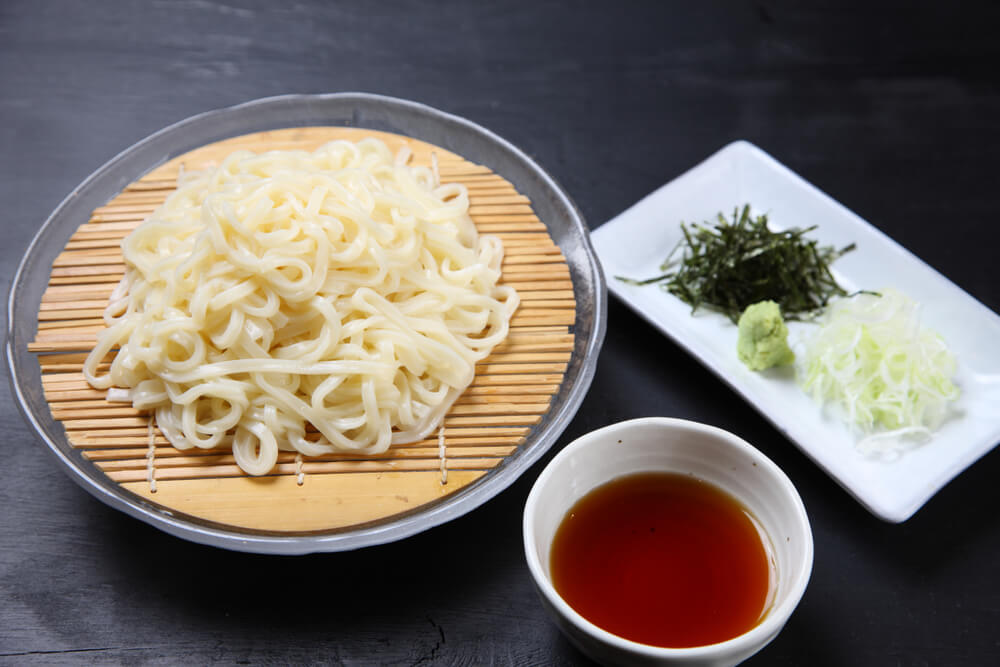 Inaniwa udon is one of the best 3 udon noodles in Japan.
It is made from wheat flour and salt. And it use starch when making the udon. This is sold as dried udon.
Thin noodle has original chewy texture and slimy smoothness at when you eat it.
You can choose how to eat the udon. In the case of cold udon, you eat to dip noodle in cold soup.
In the case of warm, udon is in warm soup. Both eating styles are good.
If you really like udon, you should eat real Inaniwa udon at some restaurants in Akita.
Hinai-Jidori Chicken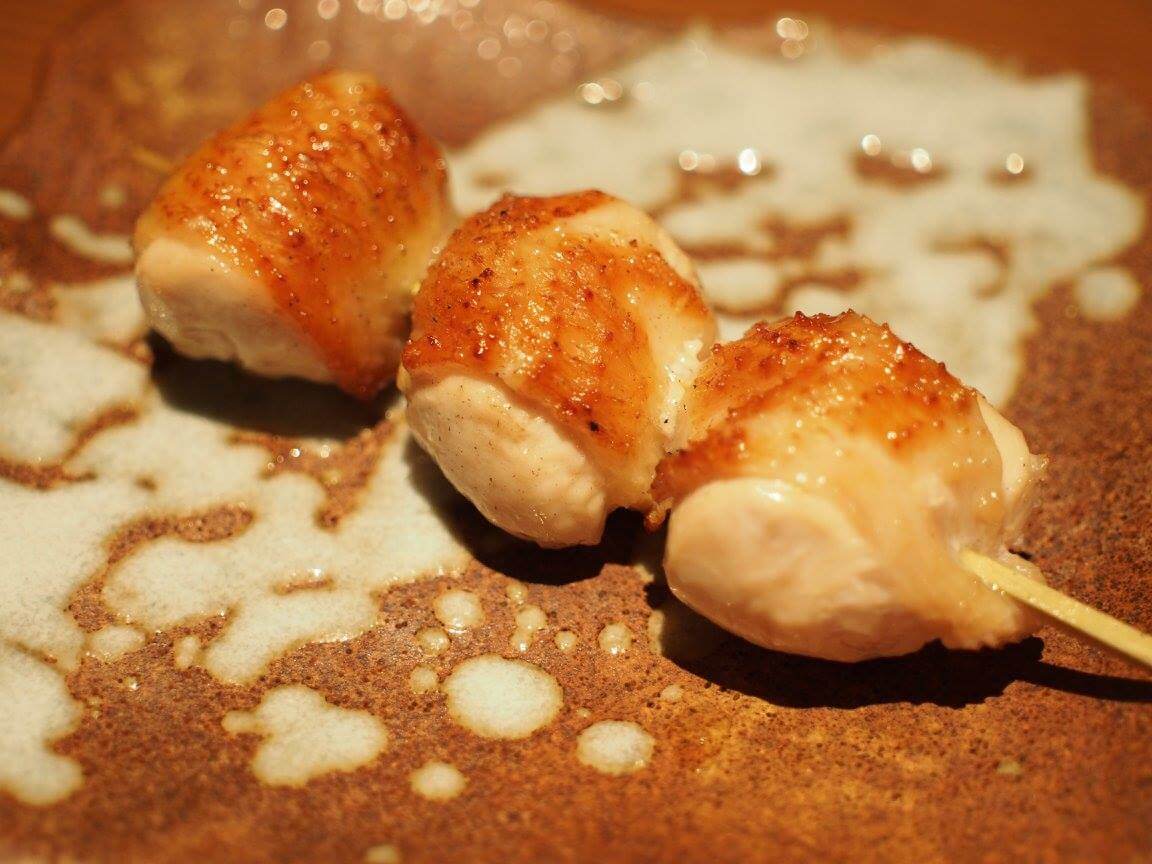 Hinai-Jidori chicken is one of Japan's three most delicious chicken breeds.
Hinai-Jidori chicken has reddish flesh. So it has rich taste.
It is always used as an ingredient of Kiritanponabe, Akita's traditional dish.
The more you bite firm meat, the more the flavors come out. So you can't stop eating it.
If you want meat from Akita, this is perfect for you. It is must-eat local food.
Hatahata (Japanese Sandfish)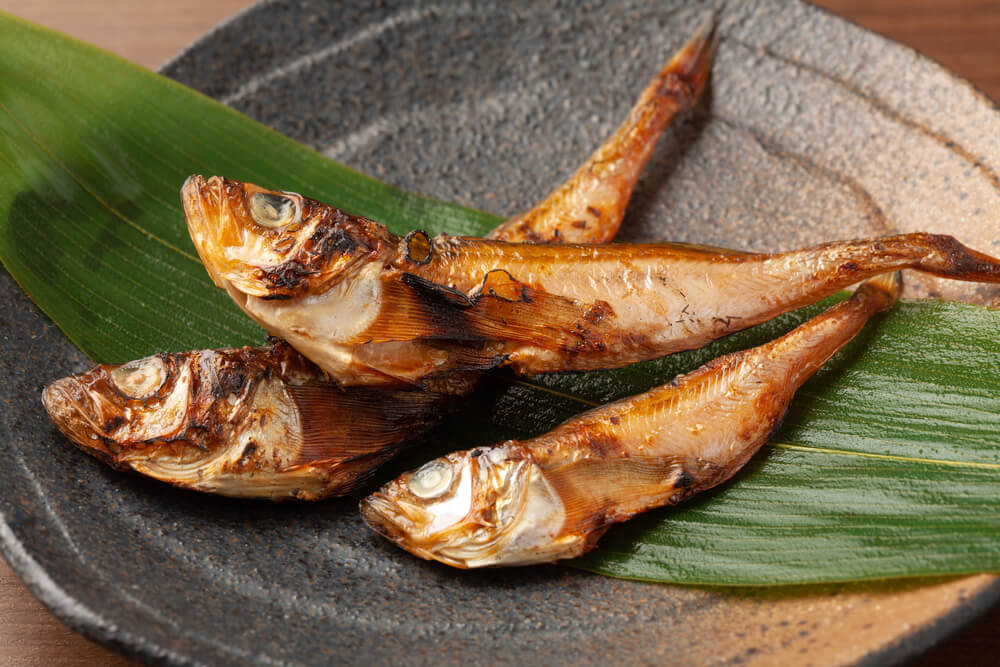 The standard Akita's winter food is Hatahata.
Hatahata is small fish with total length of about 15 ~ 20 centimeters, about 6 to 8 inches.
Its feature is plain taste and smooth texture. It is known as high-class fish in Akita.
Local people say, "we can't celebrate New Year without Hatahata." So Hatahata is essential fish to locals.
It has good taste of fish so it is eaten by grilling with salt, stewing and drying.
There are many kinds of Hatahata dishes in Akita.
You will meet them everywhere when you go around Akita in winter.
Shottsurunabe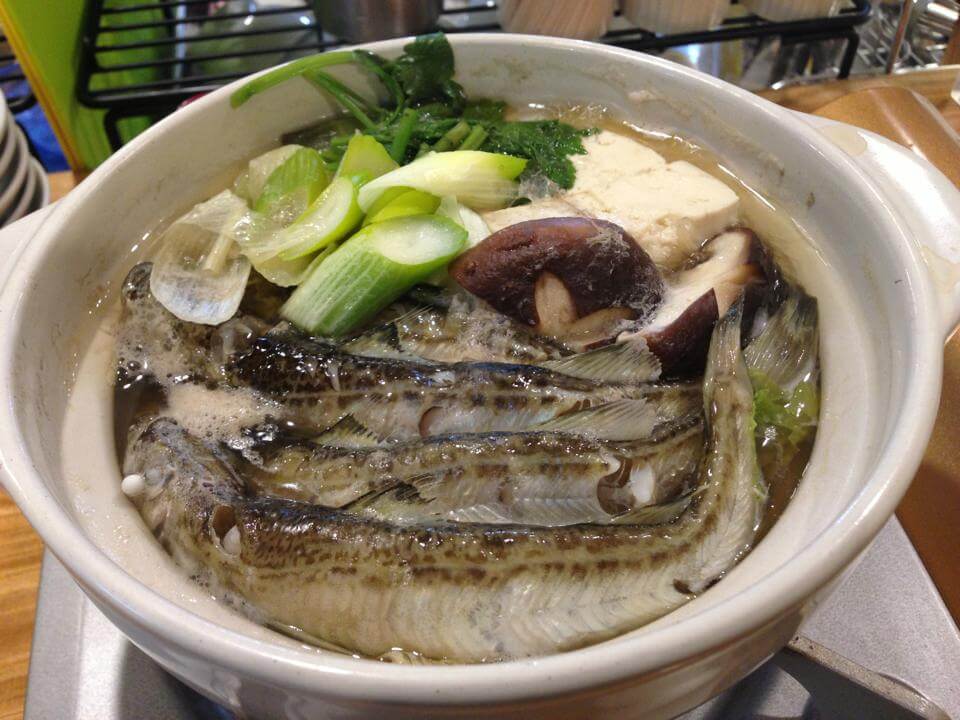 Shottsuru is fish sauce made in Akita.
It is cooked by maturing some fish like Hatahata with salt for over 1 year.
Shottsuru has rich taste and original taste. It is an essential seasoning for Akita people.
The sauce is used for udon soup and Shottsurunabe, which includes Hatahata, vegetables and tofu.
In Oga City of Akita offers the sauce is used with original dish called Oga shottsuru yakisoba.
Yokote Yakisoba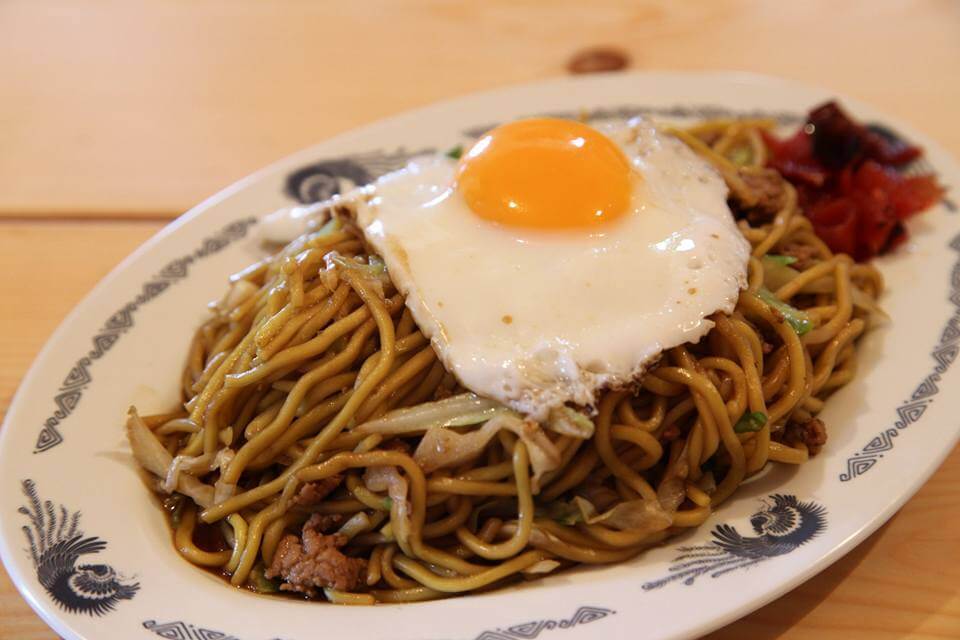 Akita's local noodle dish is Yokote yakisoba from Yokote City.
Its feature is a bit thick noodle seasoned with sweet Worcester sauce and sunny-side up topped on it.
Yokote yakisoba is cook with more water than normal one. So it is easy to eat thanks to moist texture.
Local people loves this cheap eats of Akita.
Damakomochi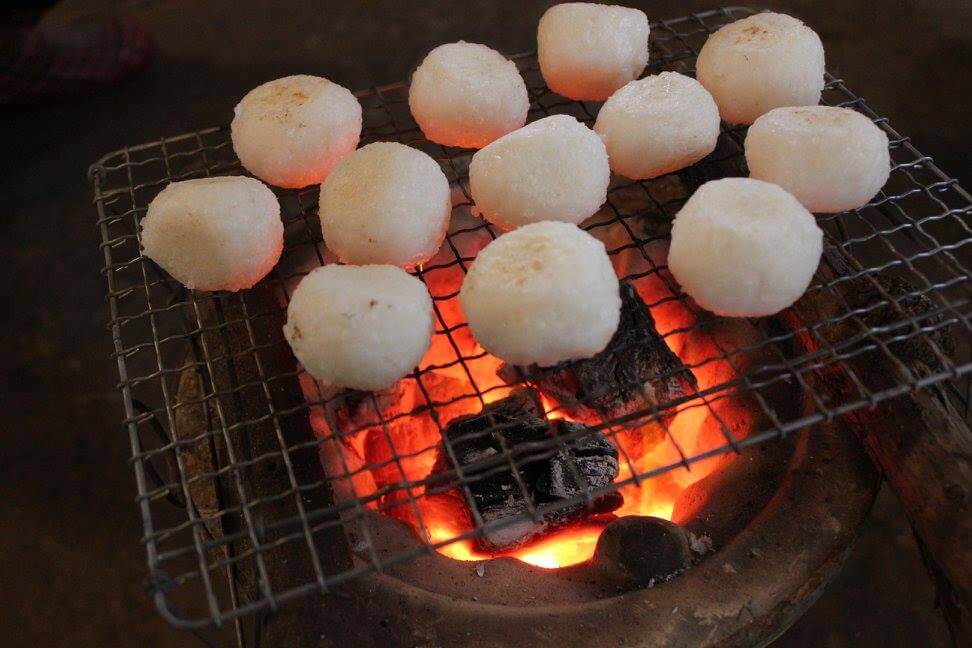 Damakomochi is round rice cake, which is similar recipe to Kiritanpo.
The shape is looks like otedama, which is small puff stuffed with beans for traditional Japanese play.
In Akita, otedama is called "damako". The rice cake is named after damako because the shape is similar.
In Akita, Damakomochi is used with Damakonabe (Japanese hot pot with Damakomochi).
It is said that the root os Japanese parsley tastes better.
Damakomochi soaked with the soup warms everyone's body.
So it is necessary food for locals in winter.
Igaburikko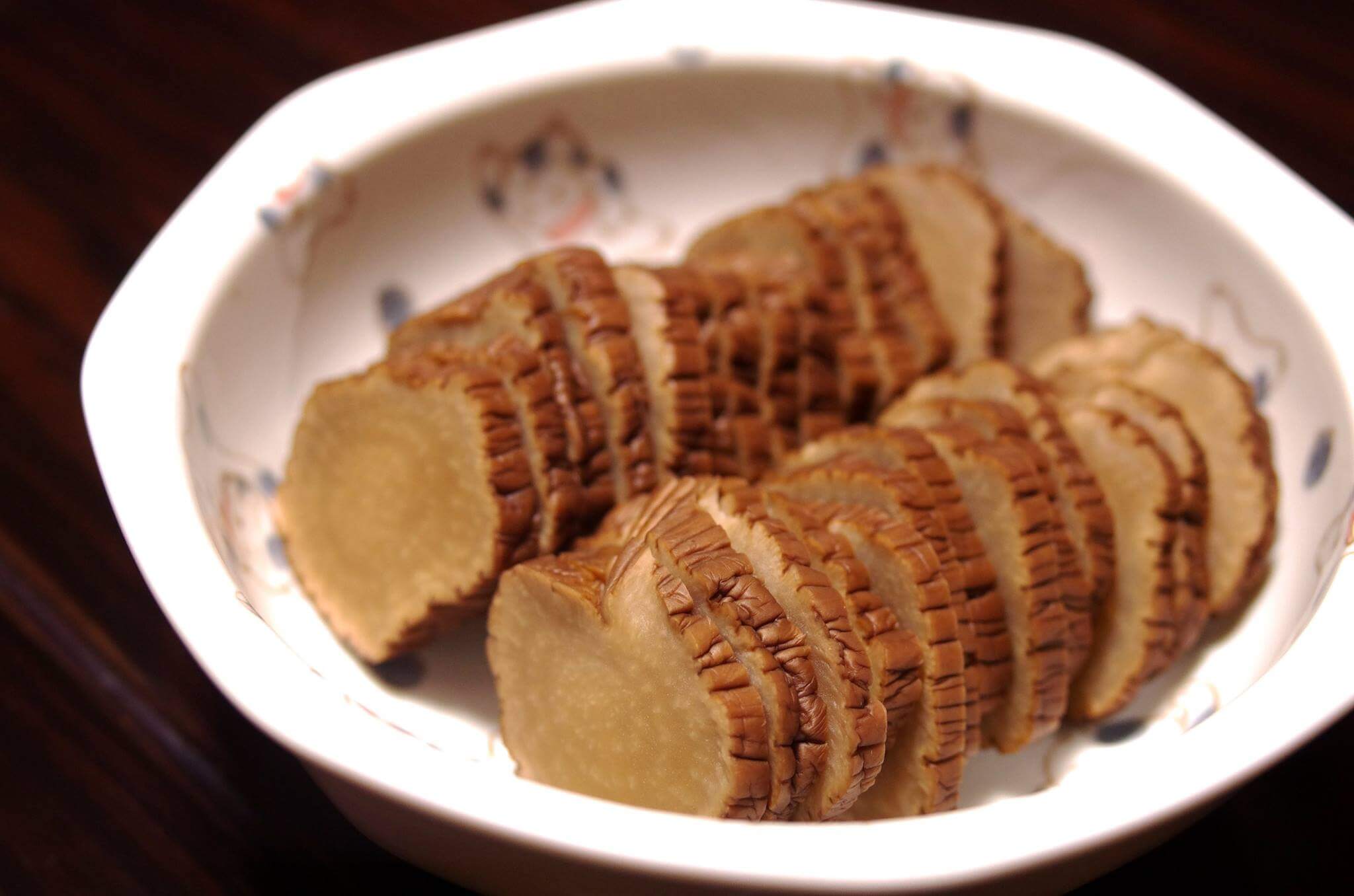 Igaburikko is radish pickled with rice bran, which is smoked around hearth.
When people dry radishes to pickle, they are frozen because of coldness.
To avoid the situation, people start to smoke them around hearth.
People get addict to savory smell of smoke and crispy texture.
Popular snack is Igaburikko sandwich cheese.
It goes with sake and wine. So it is known as good souvenir of Akita.
What is the feature of Akita food?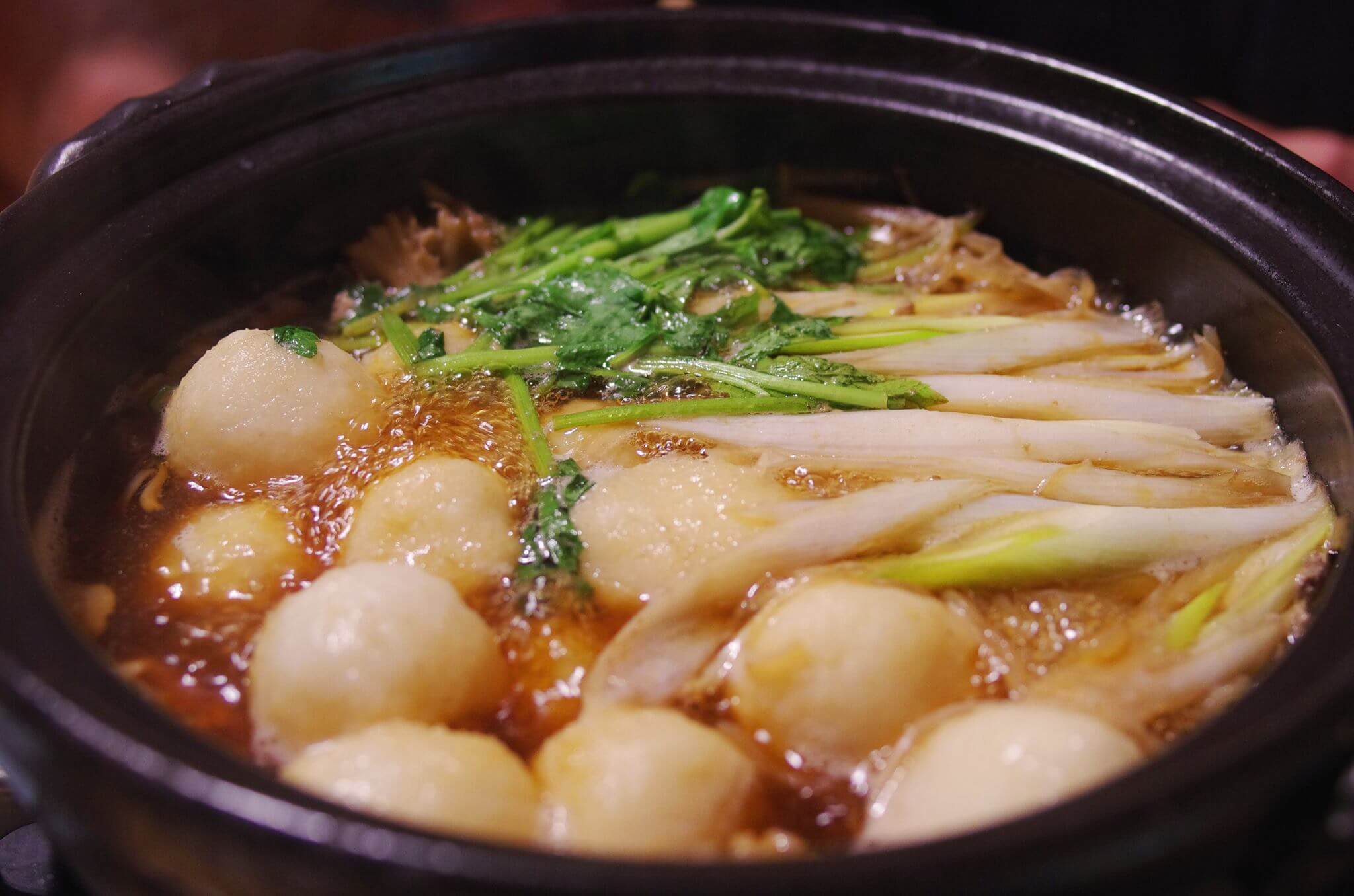 Akita is snowy area. So its food culture is developed to eat local ingredients in cold winter.
We think that Kiritanpo and Damakomochi is a food to overcome the cold winter.
To eat delicious food in winter, locals created Inaniwa udon and Igaburikko.
These are also popular food in Akita.
Akita is located by the sea. So we can also eat fresh fish there.
Must visit restaurants in Akita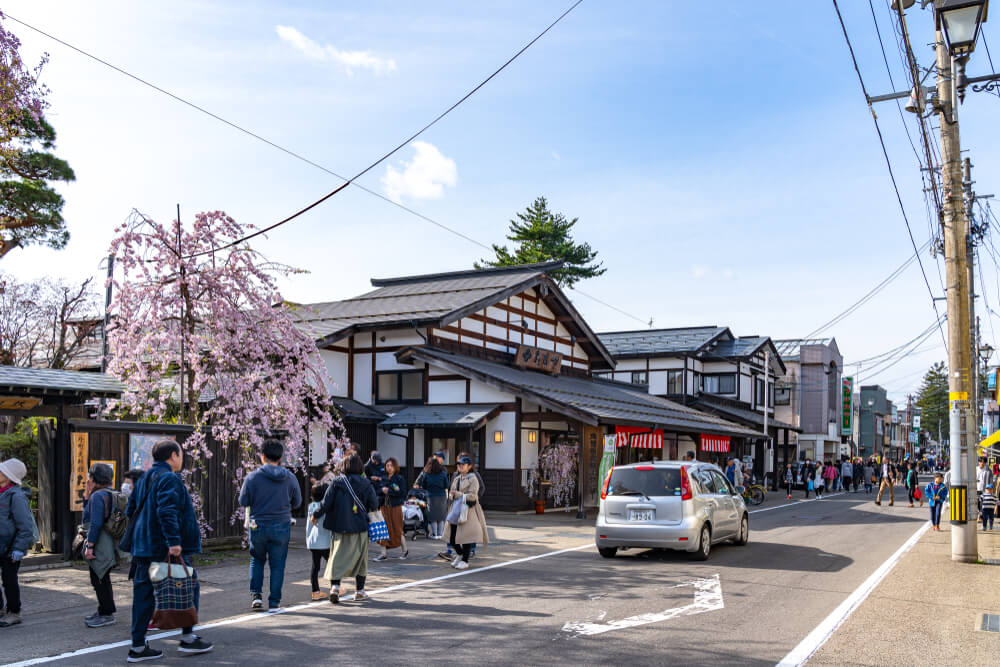 We introduce some popular restaurants from many ones in Akita.
Hamanoya
Hamanoya is the representative traditional Japanese restaurant in Akita.
You will meet delicious Kiritanponabe using high-quality rice.
This Kiritanponabe stews grilled Kiritanpo, Hinai-Jidori chicken, mushroom, burdock and Japanese parsley.
Once you take a bite of stewed Kiritanpo, you can't stop eating.
You will make great memories of Akita because you eat Akita's traditional food in high-class atmosphere.
Address: 4-2-11, Omachi, Akita City, Akita
Hours: 11:30 a.m. ~ 9:00 p.m.
Holiday: Sunday
Price: Lunch 3,000 ~ 3,999 yen Dinner 8,000 ~ 8,999 yen
※ Closed until September 20 due to concerns about COVID-19 (the schedule is subject to change)
Sato-Yosuke Souhonten
Sato-Yosuke Souhonten is Inaniwa udon restaurant.
So it is said that those who want to eat Inaniwa udon in Akita must go there.
This is famous Inaniwa udon restaurant with over 150-year history. There are some branches in Akita.
Besides eating Inaniwa udon, there are some courses to observe the process to make udon and make it by yourself.
It is an amusing restaurant toward families.
There are two popular menu. One is "Ajikurabe Tempura (1,800 yen)," which you can eat both hot and cold udon with tempura.
The other is "Futamitenseiro," which is you can eat cold udon with both soy sauce and sesame miso soup.
You enjoy slippery texture with Inaniwa udon.
Address: 80 Azainaniwa, Inaniwacho, Yuzawa city, Akita
Hours: 11:30 a.m. ~ 5:00 p.m.
Holiday: Irregular holidays
Price: 1,000 ~ 1,999 yen
Akita-Hinaijinaidoriya
Akita-Hinaijinaidoriya is a restaurant offering Hinai-Jidori chicken, located in the building of Akita station.
The famous menu is oyakodon using Hinai-Jidori chicken.
Oyakodon is a rice bowl with boiled chicken and eggs.
The restaurant use Hinai-Jidori Chicken's egg for oyakodon.
You will enjoy eating the whole Hinai-Jidori chicken.
Creamy eggs go well with firm and chewy chicken.
Once you eat it, good taste of chicken spreads in your mouth.
So you can eat all of the rice bowl even if the amount is large .
As the restaurant is near station, it is easy to visit during sightseeing.
It's good to go there for lunch or dinner.
Address: 3F, 7-2-1, Nakadori, Akita City, Akita
Hours: 11:00 a.m. ~ 10:00 p.m. (L.O. 9:00 p.m.)
Holiday: Always open
Price: 1,000 ~ 1,999 yen
Akitanagayasakaba Akitaekimaeten
Akitanagayasakaba Akitaekimaeten is popular to tourists, which is located near Akita station.
The reason why the restaurant is popular is some entertaining events.
There are Namahage (a character of Akita's traditional folklore) shows.
Peddlers called gyosho come to your table and explain ingredients they harvest on that day in Akita's dialect.
Akita's direct is difficult to understand.
Besides of shows, you will enjoy Akita's traditional food, fresh fish and local sakes.
In the season of Hatahata, grilled Hatahata and Shottsurunabe are listed on the menu.
If you go to the restaurant, you will feel not food culture but goodness of Akita.
Address: 4-16-17, Nakadori, Akita City, Akita
Hours: Tue – Thu 5:00 p.m. ~ 11:30 p.m. Fri, Sat, Holiday 5:00 p.m. ~ 0:00 a.m.
Holiday: Sunday, Monday
Price: 4,000 ~ 4,999 yen
Summary
These are Akita's popular local foods.
Akita's local food is not just Kiritanpo. There are so many delicious food.
As Akita is snowy area, there are many warm food.
If you go to Akita, you should go to hot spring and eat Akita's traditional food.
Once you visit, you will go to heartful Akita again.