Yokohama of Kanagawa is a city which has classic but modern sightseeing spots: Minatomirai area, Yokohama Red Brick Warehouse and Yamate area.
It is a good place to hang out with your friends or partners. If you have a child, you will have a great time at an amusement park.
We introduce 5 sightseeing spots and the tips for walking around Yokohama to make good memories.
Where is Yokohama located ?
5 must-visit sightseeing spots in Yokohama
We will tell you about standard and latest sightseeing spots.
1. Yokohama Minatomirai 21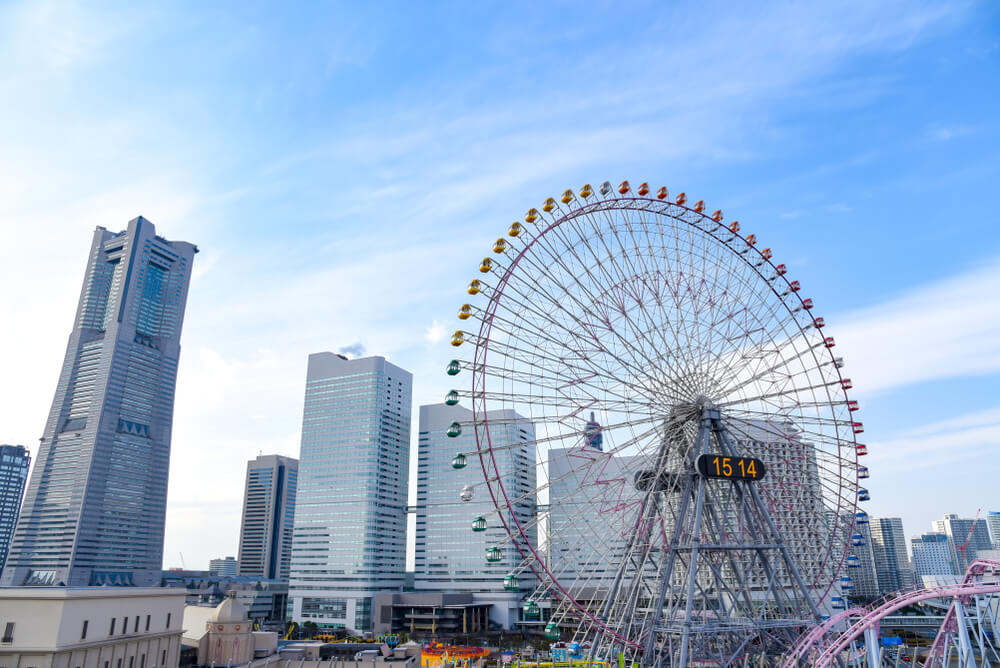 Yokohama Minatomirai 21 is registered as one of the 100 Most Beautiful Japanese Historical Landscapes.
The landscape lined modern buildings represents Yokohama.
The area facing Yokohama Port used to thrive in trading with cargo ships. After Yokohama Exotic Showcase'89, some shopping malls have been built.
Minatomirai area becomes lively area thanks to the existence of Yokohama Landmark Tower, Intercontinental Yokohama Grand and Yokohama Cosmo World.
In addition, there are many hotels, shopping malls and restaurants. A variety of events are often held here.
Minatomirai is easy to access from Tokyo. This is a good spot to have fun time with family, friends or couples.
And it is well known as the spot with great night view.
2. Yamashita Park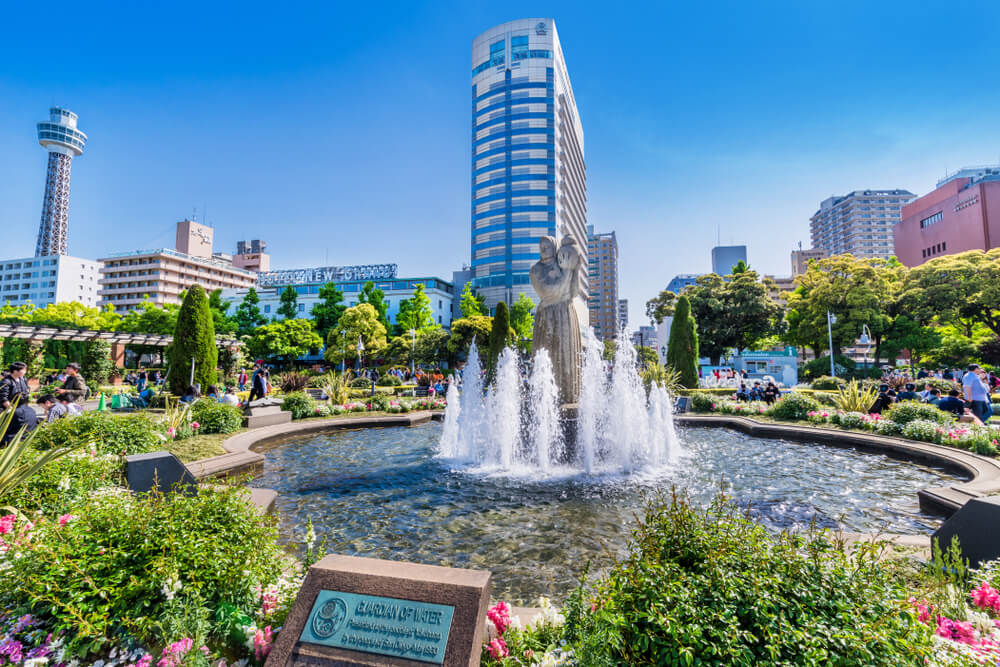 If you go to Yamashita Park, you will get the great view of Bay Bridge and ships.
In front of the park, Hikawamaru is anchored, which was a cargo-passenger liner made a voyage all over the world.
Now, it is open to public. You can see first-class rooms, pilothouse and engine room.
There is a pathway between Yamashita Park and Red Bricks Warehouse. It is good to take a walk with the great scenery on a good day.
Yokohama Chinatown is the largest one in Japan. There are many Chinese restaurants, sweets and grocers.
This is a nice area to walk around and buy your souvenirs.
3. Yokohama Hakurankan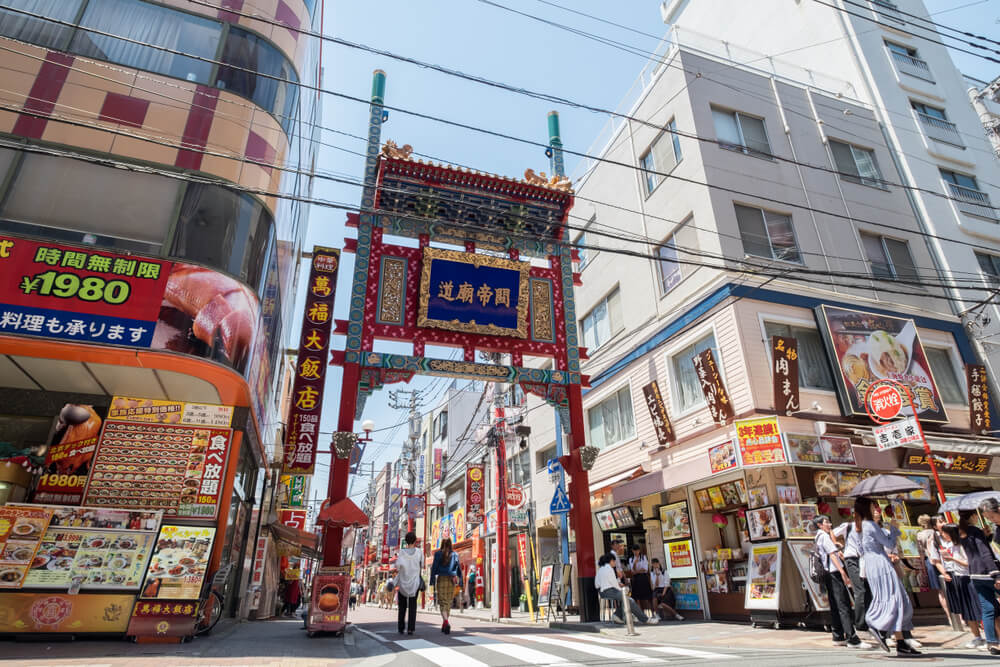 Yokohama Hakurankan is a shopping mall located in Yokohama Chinatown.
The first floor is a souvenir shop called Yokohama Hakurankan Market.
The second floor is "babystar land" at which you can eat fresh babystar ramen. Babystar ramen is one of Japanese snacks. It looks dried small noodle.
The third floor has a relaxing area called Garden Terrace Cafe. There is a roof garden with foot bath.
It is popular to a variety of people as a new sightseeing spot.
4. Yokohama Hakkeijima Sea Paradise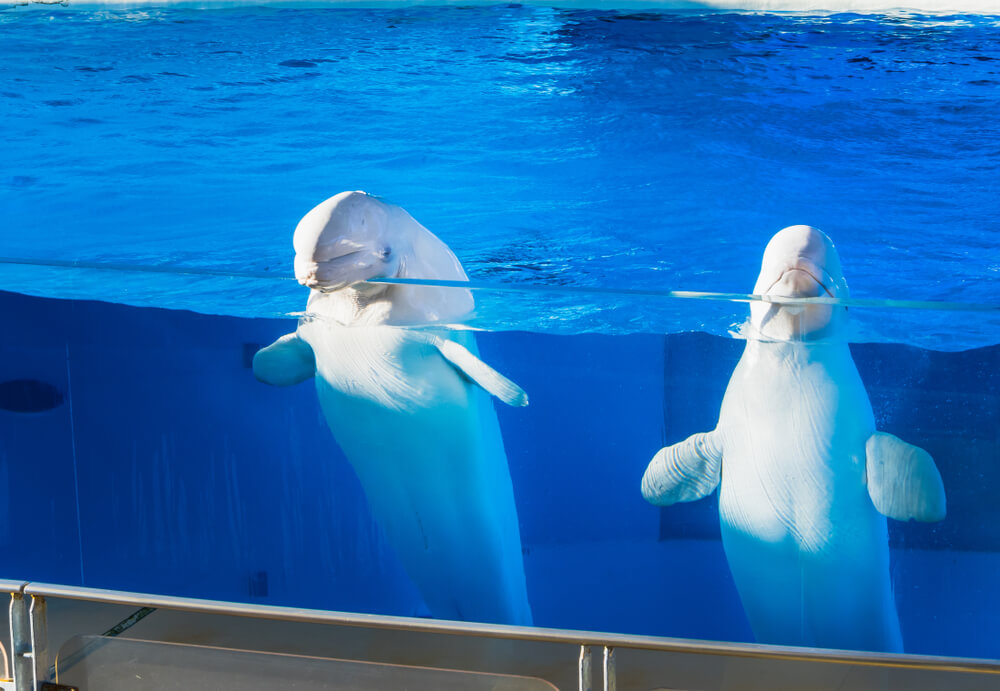 Hakkeijima Sea Paradise is one of the largest aquarium in Japan friendly called Seapara.
This is an amusement facility including not only aquarium but also amusement park, shopping mall, restaurant, hotel and so on.
If you want to enjoy there for a day, you should buy a one-day pass including aquarium and amusement park tickets.
There are 4 types of aquarium. Each of them have different styles to show marine creatures.
The popular roller coaster is Surf Coaster (Leviathan). It offers a thrill to fall in the sea.
From Shinjuku to Hakkeijima Station, the nearest station of Seapara, it takes about an hour.
5. Anpanman Chirdren's Museum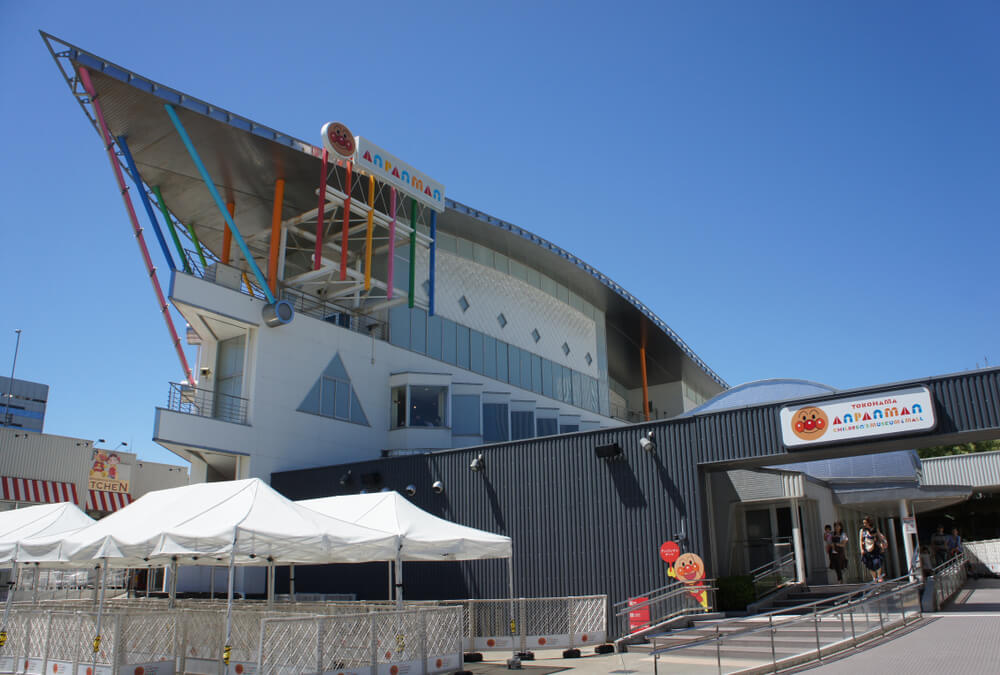 Anpanman Chirdren's Museum is reopened in July 2019. Anpanman is a character of Japanese animated TV show 'Let's Go! Anpanman'
They are a small amusement park for family with a concept, "Laughing together, Be more happy."
They are a dreamland for children who love Anpanman. There are playground and events who attracts children.
The origin of Anpanman and other characters are related with bakery.
So, there is a bakery called 'Uncle Jam's Bakery' offering character shaped bread.
The nearest station is Shintakashima Station. The station is designed for family with a baby car.
After 3 minutes walk from the station, you will find about 4 meters high Anpanman stature.
How to travel while sightseeing in Yokohama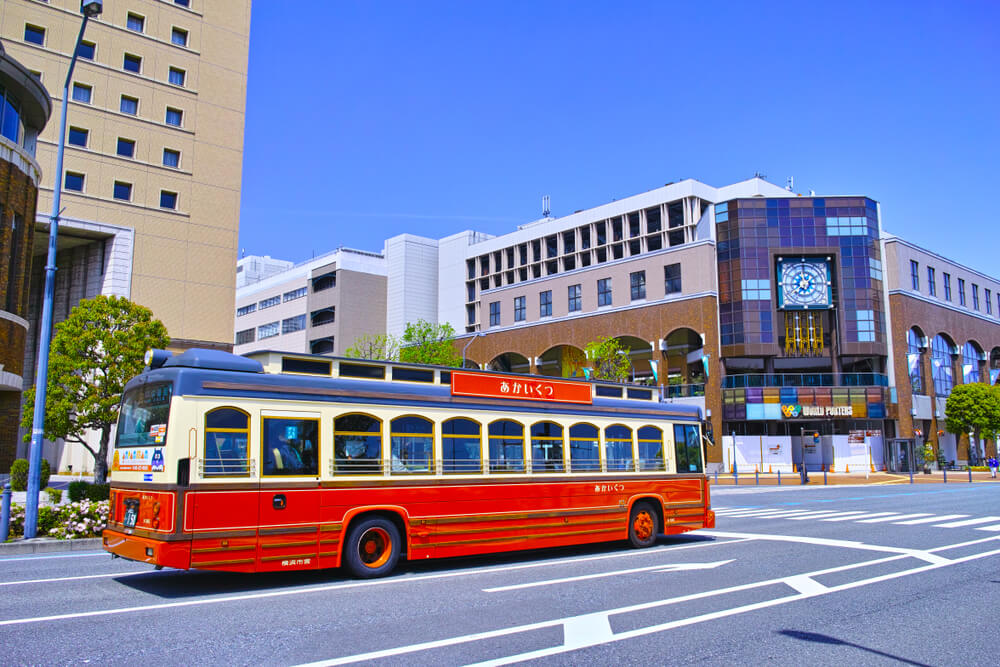 If you want to go sightseeing smoothly, you should use a bus called 'Akai Kutsu.'
'Akai Kutsu' runs through and stops at sightseeing spots like Minatomirai area, Yokohama Red Brick Warehouse, Yamashita Park, Chinatown, Motomachi area and Minato-no-Mieru-Oka Park.
In addition, you can see Yokohama city landscape from the bus window
If you get around Yokohama, you should use train, subway bus or sea bus called 'Seabass.'
Seabees take you to Minatomirai area, Yokohama Red Brick Warehouse and Yamashita Park from Yokohama Station.
Enjoy walking around Yokohama
If you enjoy walking around, you should go to a shopping mall in Landmark Tower with the view of an amusement park, Cosmo World.
If you have a child, you can enjoy shopping and a meal.
A observation deck called 'Sky Garden' is on 63rd floors of the tower, which means 273 meters above the ground. You will get the great night view.
After your dinner, let's take your time to see the illumination by the biggest clock-type Ferris wheel, Cosmo Clock 21.
Yokohama sightseeing activities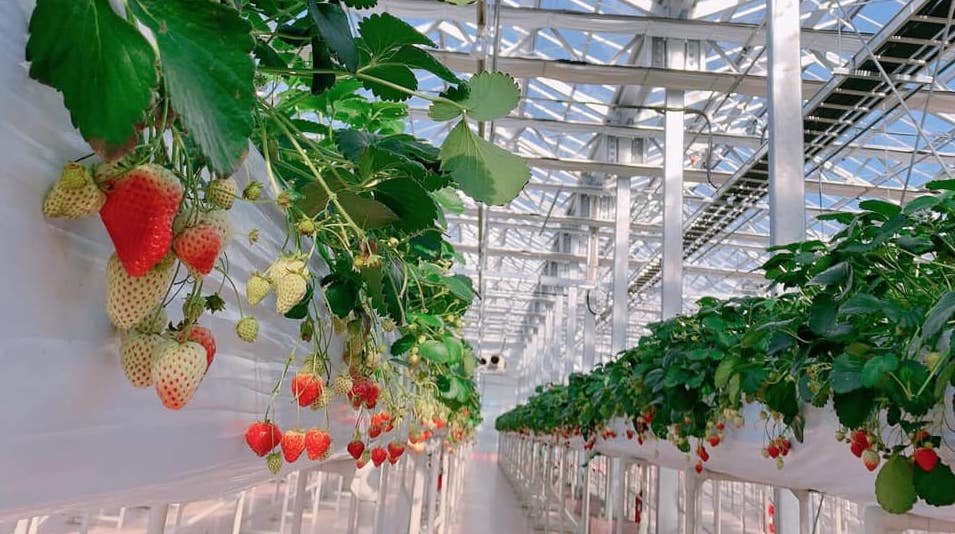 Tokyo Strawberry Park is a rare facility where you can pick strawberries all year, which opened on April 29 in 2018.
The temperature and humidity in strawberry farm is completely manages by computers.
The facility creates an easily accessible environment.
There are 'ICHIGO LAB' where you can eat strawberry sweets and 'PARK SIDE KITCHEN' where you can eat seasonal vegetables and sweets by buffet style.
Moreover, Cup Noodle Museum is also a popular place. You can experience to make an original cup noodle.
The family with kids must be have fun time.
Meals in Yokohama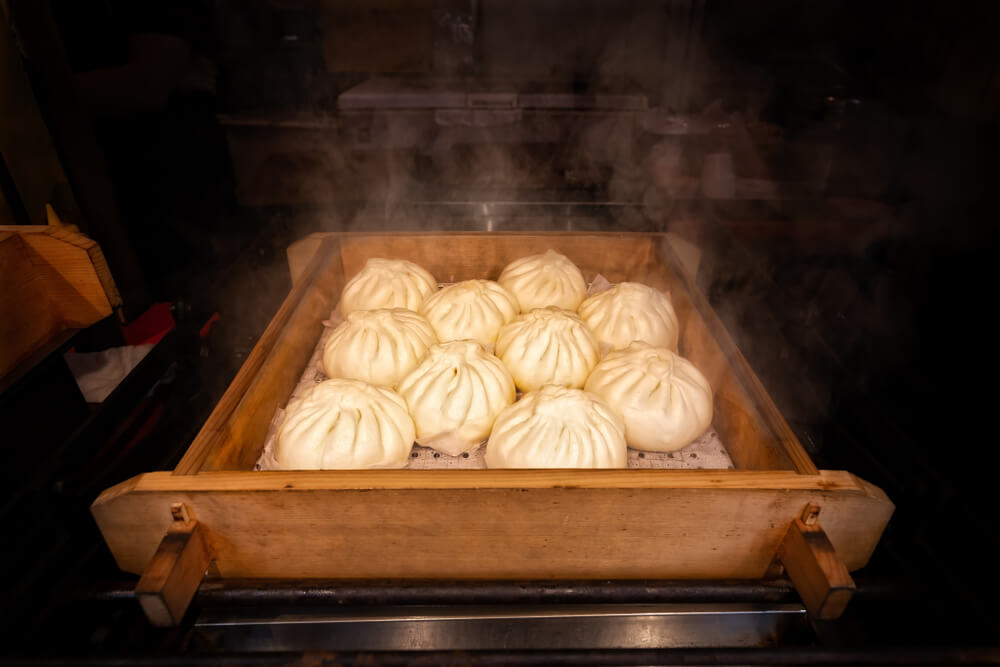 If you go to Yokohama Chinatown, you can eat a pork bun, sweet roasted chestnuts and real Chinese cuisine.
At the Yokohama City Central Wholesale Market near Minatomirai area, you can meet delicious fish rice bowl and fresh seafood.
If you want to eat sushi in Yokohama, you should go to Sagamiya in the market, which serves fresh fish.
In addition, they often hold some events like a tuna cutting show and a lesson for how to cut fish.
Shinyokohama Ramen Museum gathers 8 ramen shops which serve regional ramen in Japan.
Souvenirs in Yokohama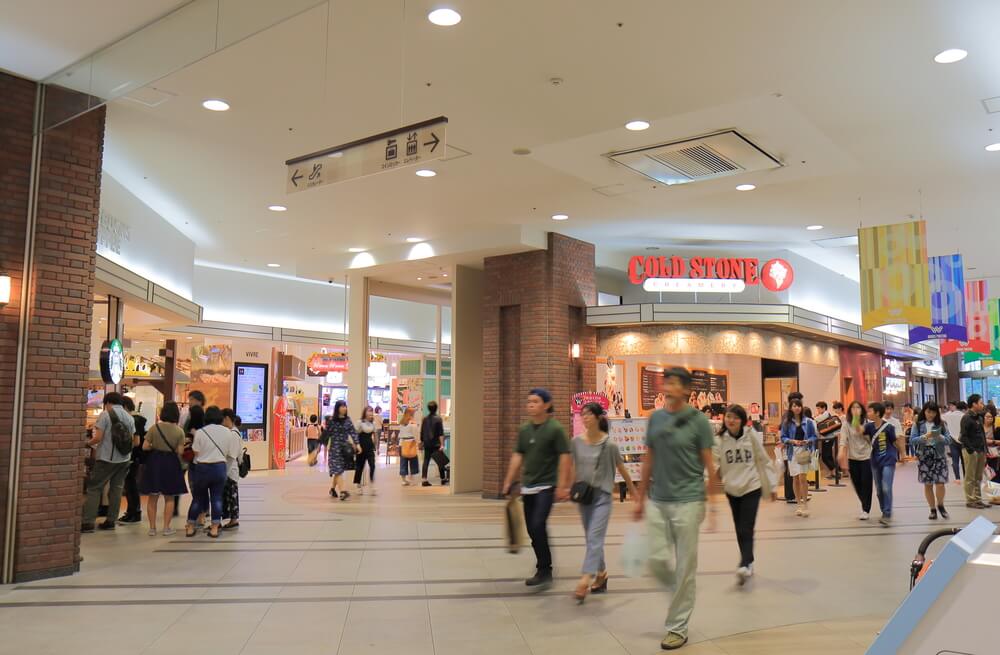 Yokohama has a variety of souvenirs and shops.
One of popular sweets is raisin cookies from Yokohama Kaori. It is suitable for a present.
Raisin pickled with luxury brandy and smooth cream is sandwiched between homemade cookies.
Locals love 'Rum Ball' from Kiku-ya. It is a chocolate coated sponge cake with hint of rum.
The design of the package is 2 types. You can bring it home as it has been kept good taste for a week.
Best season for Yokohama sightseeing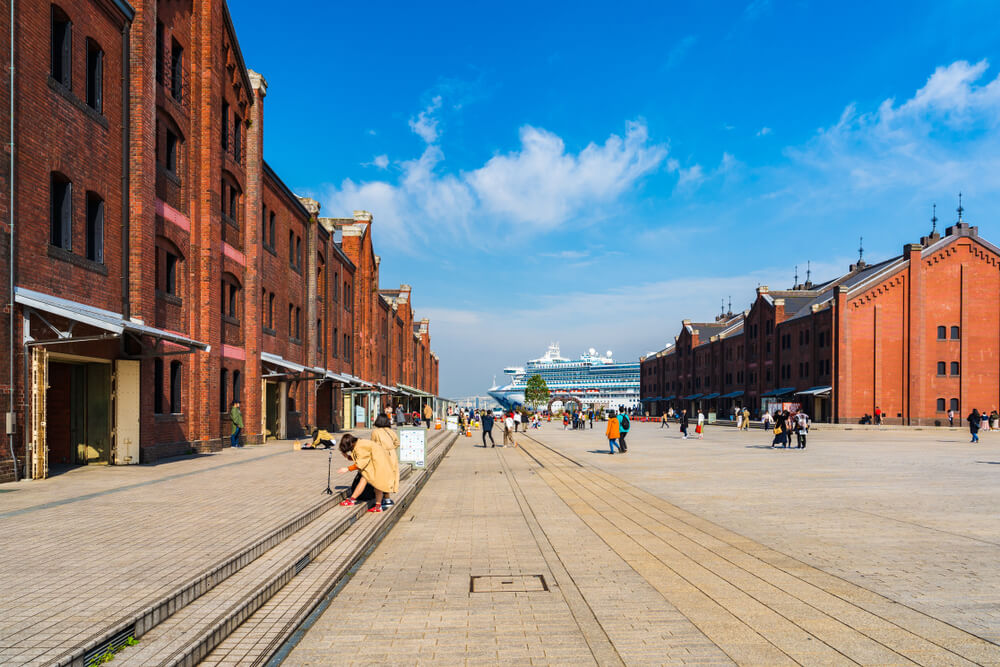 A lot of large-scale events are always held in Minatomirai area, Yamashita Park and Red Bricks Warehouse.
In spring(from March to May), you find street performers around Minatomirai area as Noge Street Performers Festival are held.
Moreover, you can see The Yokohama Parade in May, which is a costume parade.
Summer(from June to August) has Yokohama Port Festival, fireworks festivals, Yokohama Sparkling Twilight, Aloha Yokohama.
Autumn(from September to November) has Motomachi Charming Sale, which a shopping street in Motomachi offers discount service.
In winter(from December to February), you will take part in Christmas events at Yokohama Red Brick Warehouse and Yamate Western-style buildings.
Chinatown holds a traditional event for celebrating the beginning of the lunar year.
You can see Chinese lion and dragon parading.
Summary
Yokohama is well known as a town with the first international trade port in Japan. There is filled with an air of exoticism.
There are a lot of ways to spend time in Yokohama like going to an amusement park near the sea, having a romantic dinner on the cruise, eating at Chinatown and so on.
So you will discover a perfect plan to enjoy Yokohama sightseeing.