Yamanashi Prefecture is surrounded by large mountains, a treasure trove of majestic mountains, with beautiful nature and scenic tourist attractions.
A driveway overlooking the World Heritage mountains. Mt.Fuji and its surrounding Fuji Five Lakes are very popular with domestic and foreign tourists!
Let's take a look at 11 Recommended Tourist Spots in Yamanashi Prefecture
Location of Yamanashi
Yamanashi Prefecture is located in the middle of the Japanese archipelago and is surrounded by Mt.Fuji on the south, Yatsugatake on the north and Southern Alps on the west.
Yamanashi Prefecture is a production area of rich agricultural products and special products that make use of the Kofu basin surrounded by high mountains.
11must-visit sightseeing spots in Yamanashi
Lakes such as Mt. Fuji, Lake Yamanaka and Lake Kawaguchi which are registered as world heritage sites are typical sightseeing spots in Yamanashi Prefecture.
Hot spring tour courses such as Takeda Shrine, which enshrines Sengoku Daimyo Takeda Shingen, Shimobe Onsen and Nishiyama Onsen are also popular.
①Fujisan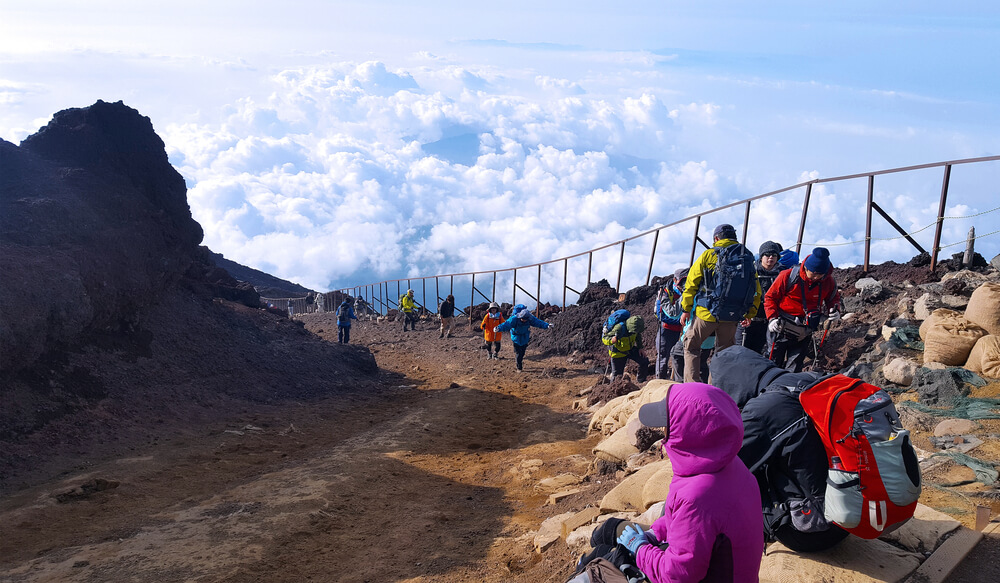 Mt. Fuji which boasts the highest height in Japan at an altitude of 3,776 registered as a World Heritage Site in 2013.
If you want to see Mt. Fuji, we recommend the "Fuji Subaru Line" driveway.
A 30 km driveway from Lake Kawaguchi to Station 5 is a beautiful route overlooking the Fuji Five Lakes, the Southern Alps, Yatsugatake and the Chichibu Mountains.Mountain Fuji extends to the foot of the mountain.
The "Fuji Five Lakes" in the vicinity of Mt. Fuji spread out at the northern foot of the mountain and were formed by the eruption of Mt. The combination of Mt. Fuji and the lake is a masterpiece.
②Lake Kawaguchiko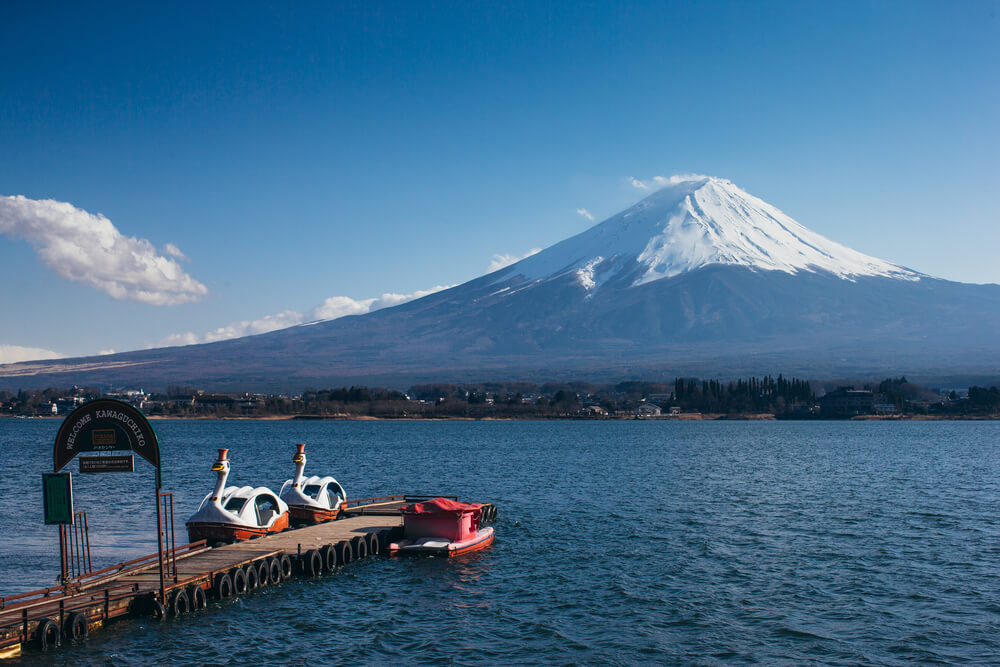 Lake Kawaguchi,one of Fuji Five Lakes has the longest coastline of the five lakes and is the second largest lake after Lake Yamanaka.
Fuji seen from kawaguchiko ohashi is known as a scenic spot and there are many famous places around the area.
The "Momiji Corridor" at Kawaguchiko Museum is a course where you can take a walk while looking at the autumn leaves.
The "Fuji Kawaguchiko Autumn Leaves Festival" is held from early to mid November every year and is crowded with local gourmet, souvenir and craft shops.
There is a hot spring town on the east coast of Lake Kawaguchi, and you can't miss the "Kachijachi Ropeway" that climbs Mt. Fuji. Tenjo and "Kawaguchiko Music Box Museum".
③Lake Yamanakako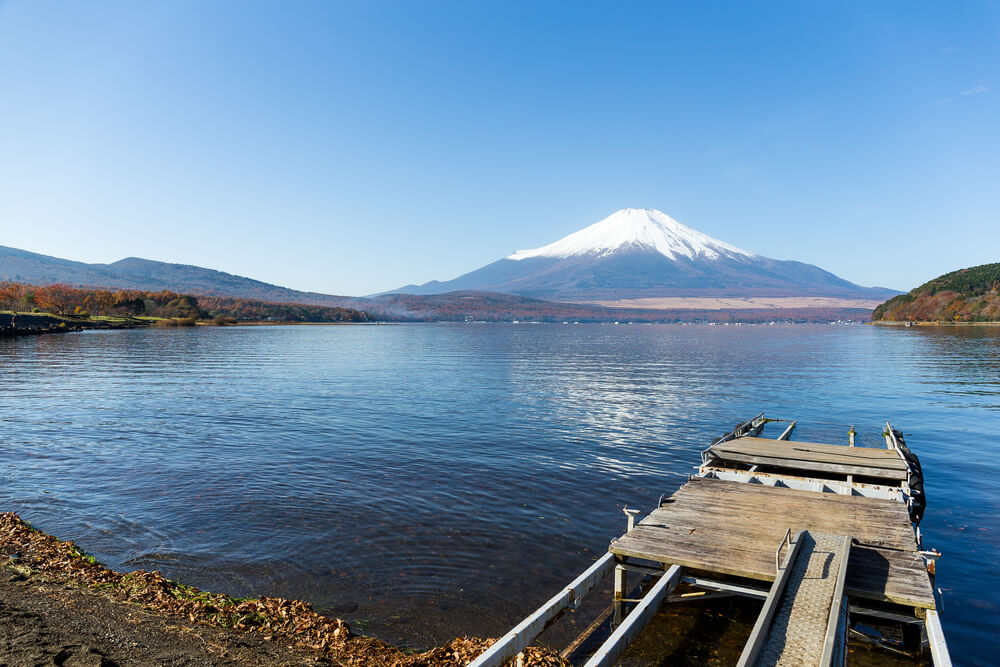 Lake Yamanaka, the largest area of Fuji Five Lakes,A place where you can take pictures of "Diamond Fuji" where Mt. Fuji and the sun overlap Fuji.
You can enjoy the mountains Take the amphibious bus "KABA" and drive through the forest to Fuji from the lake.
The Mountain Fuji Panorama Ropeway offers a 3-minute walk from Lake Kawaguchi and Mt. Fuji.
④Fujikyu Highland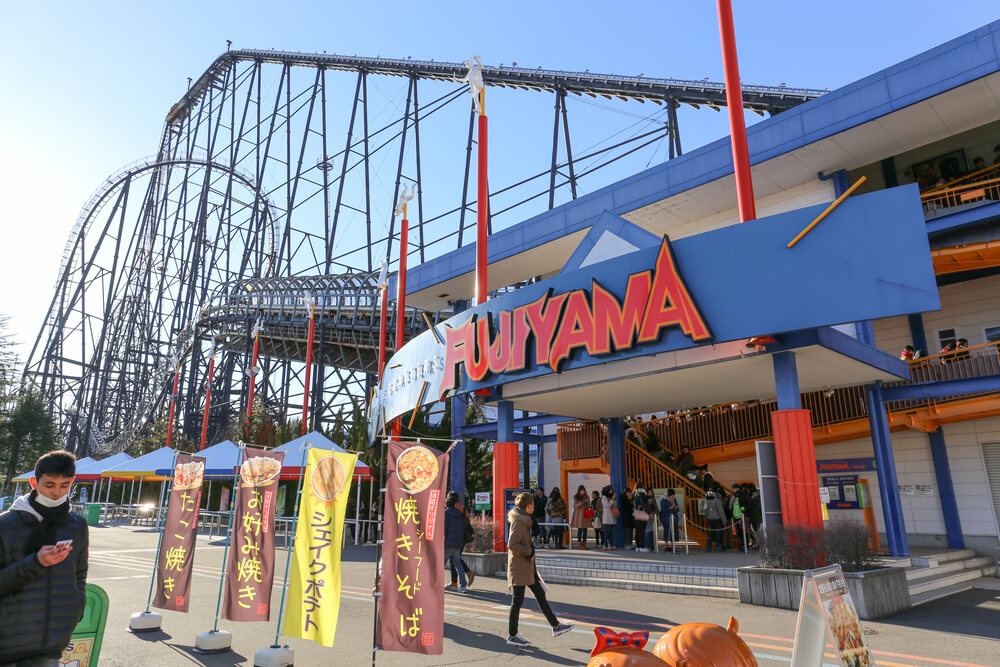 "Fuji-Q Highland" is an amusement facility famous for its screaming attractions.
There are more than 20 attractions in the world with a Guinness record in the quiet foothills of Mt.Fuji.
Anyone who likes to scream attractions on "Fujiyama", "Dododonpa", "Eejyanaika" and "Takachika" will surely be excited.
"Thomas Land" and "Lisa and the City of Gaspard" where you can experience the world of "Kikansha Thomas" are popular with young children.
⑤Fuefukikawa Fruit Park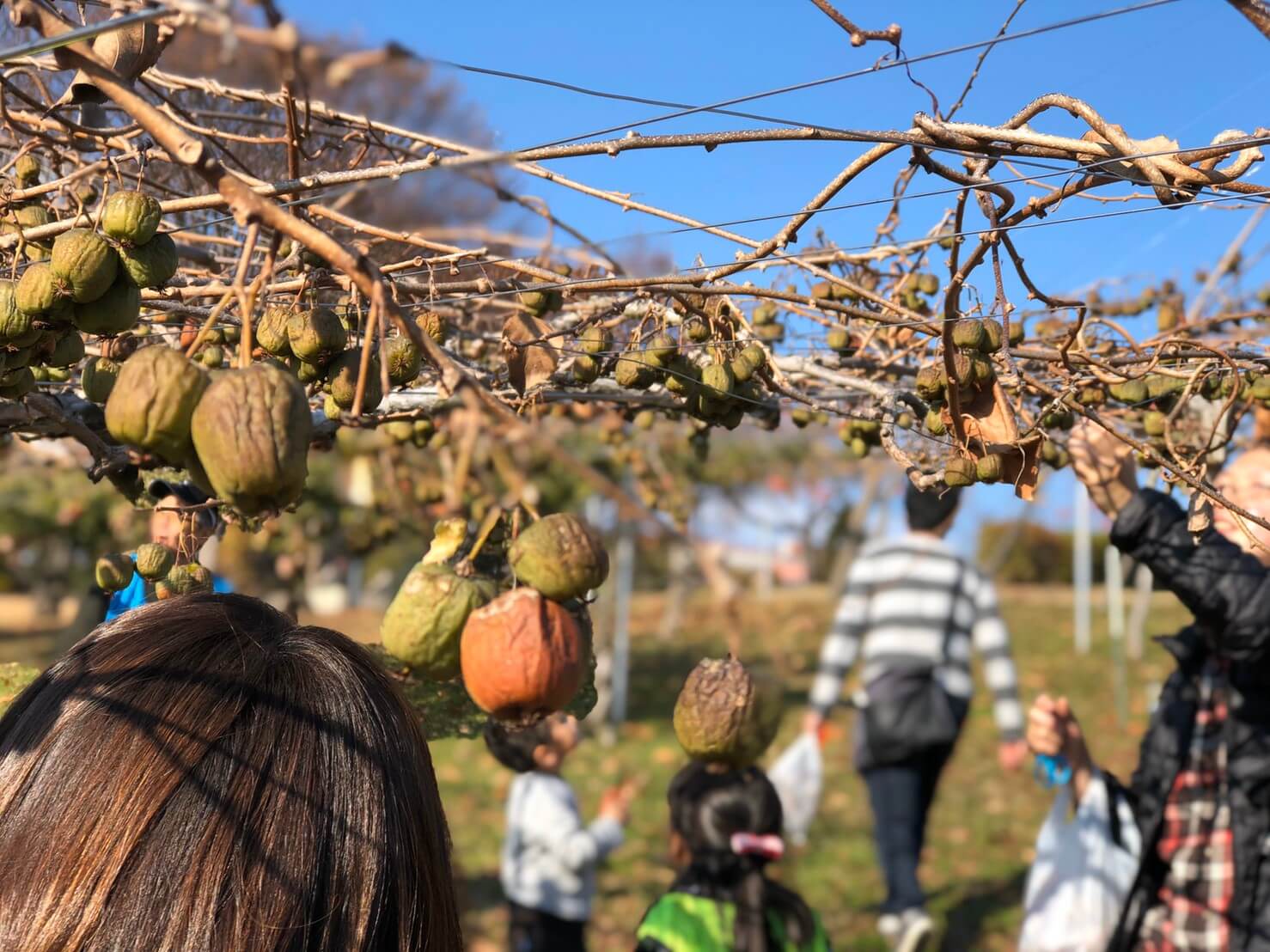 Yamanashi Prefecture produces fruits such as grapes, peaches and plums, and boasts the largest production in Japan.
You can enjoy delicious fruits all year round at "Fuefukigawa Orchard in Yamanashi Prefecture".
In April, peach blossoms decorate the plantation and in summer you can experience peach picking from July to August and from September to October.
For children, the lawn plaza, the "road train" with plenty of children's play equipment and the water play plaza "Aqua Athletic" are popular.
⑥Chateau Mercian Katsunuma Winery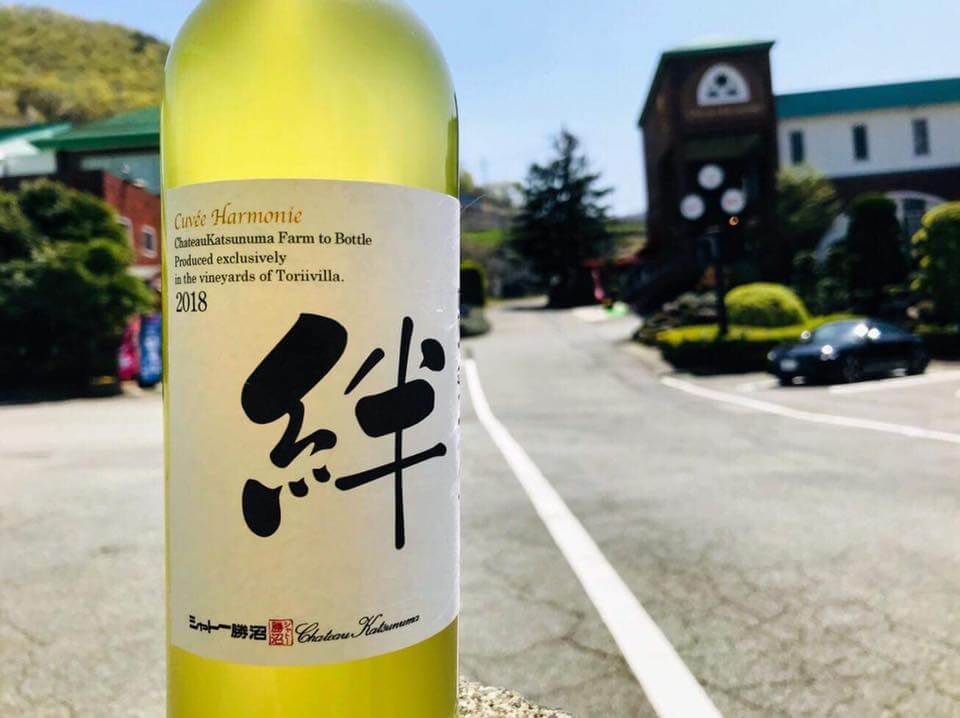 "Chateau Mercian Katsunuma Winery" located in Katsunuma Town, Koshu City, Yamanashi Prefecture is a hands-on winery where you can tour the factory.
A companion guide will guide you to the storage of 3 million bottles of wine and the Wine Museum.
At the adjacent wine museum, you can experience Japan's oldest wine and viticulture in Yamanashi Prefecture, which has continued since the Edo period.
⑦Oshino Shinobi no Sato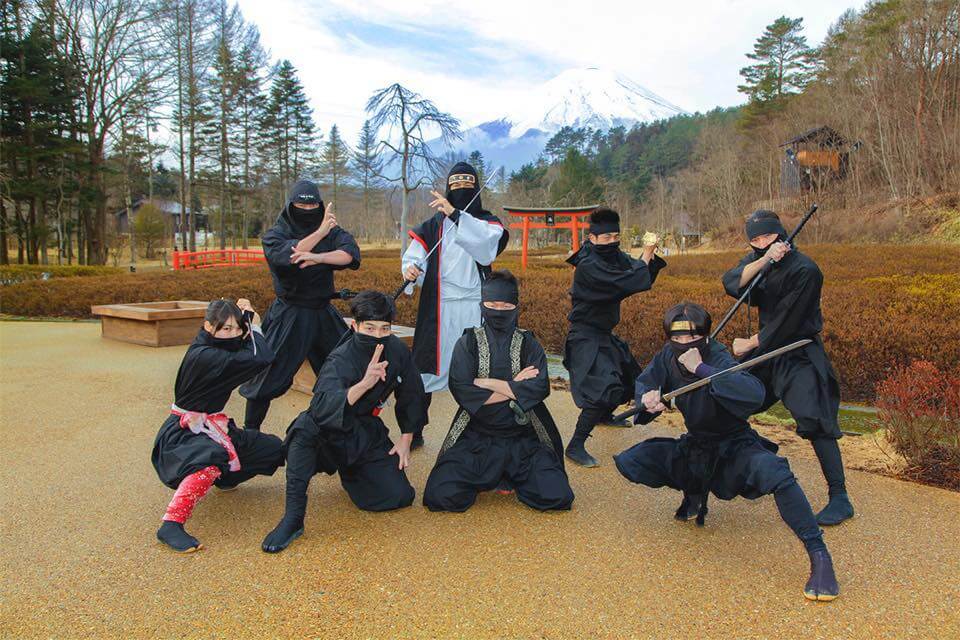 Oshino Shinobi no Sato, which opened in October 2015 in Oshino Village at the foot of the mountain. Fuji is a popular village with a ninja theme.
In the vast Japanese garden, there is a hands-on ninja attraction where you can experience and practice ninja at Karakuri Mansion.
A footbath overlooking Mt. Fuji,Japanese-style garden "Fuji" and restaurants where you can enjoy local ingredients are also popular.
⑧Oshino-hakkai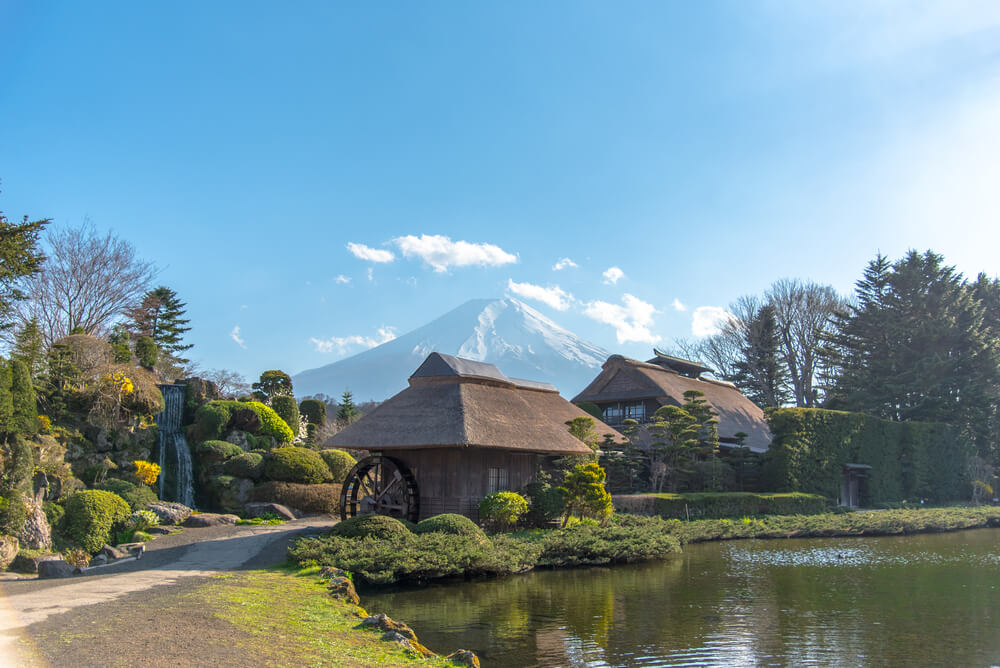 "Oshino Hakkai" was registered as a World Cultural Heritage Site in June 2013 and is a constituent asset of Mt. Fuji.
Oshin Hakkai is a pilgrimage site for worshiping Mt. Fuji in the Edo period. It was a place to cleanse myself before entering the mountains.
The eight spring reservoirs designated as national natural monuments are collectively called Oshino Hakkai.
⑨Kikyo Shingen Mochi Factory Theme Park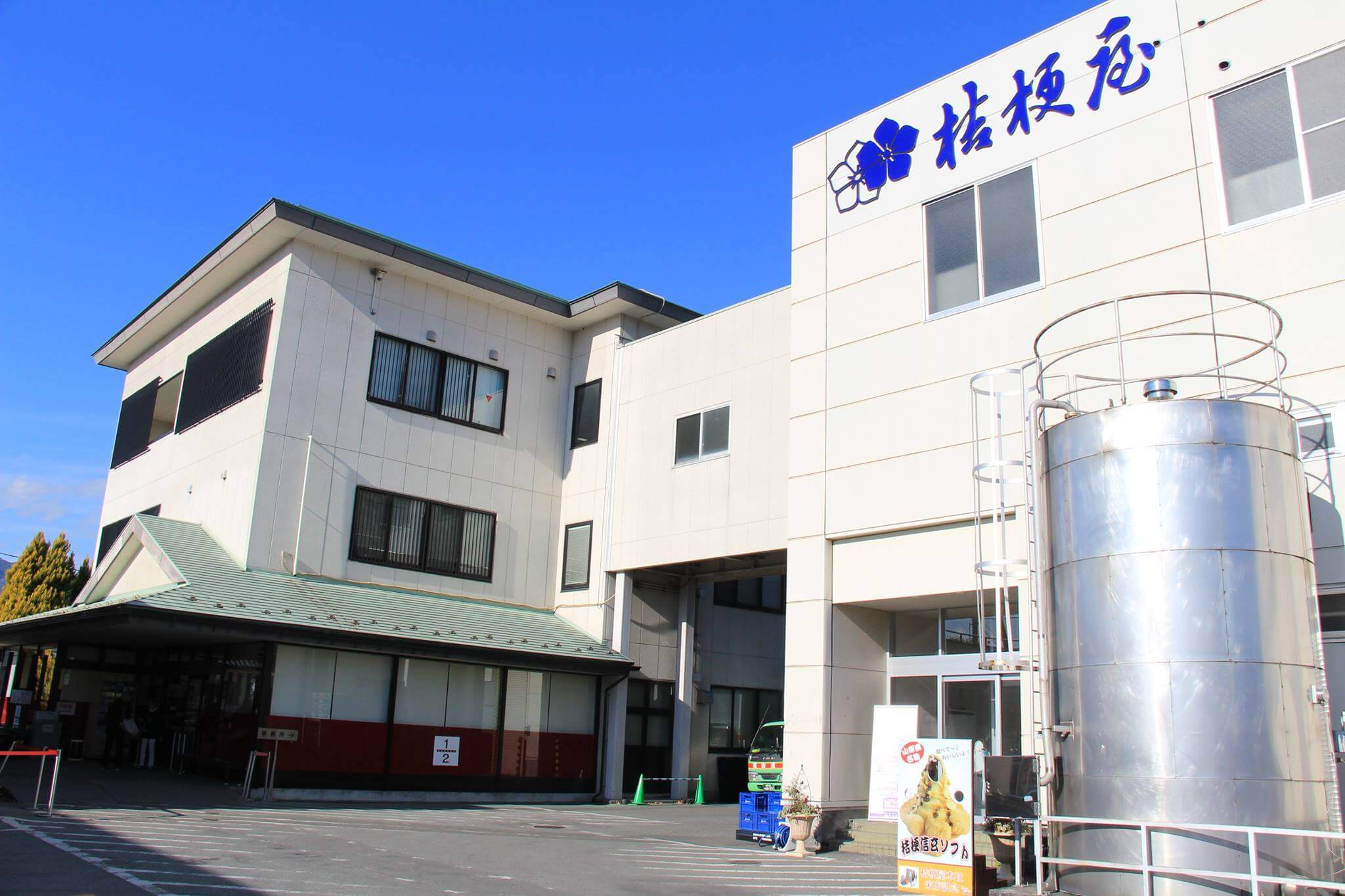 Kikyo Shingen Mochi Factory Theme Park is a theme park where you can make creative Japanese sweets that make use of seasonal flavors.
Yamanashi Prefecture has a well-established confectionery business rooted in the region, and has been carefully handmade since its birth.
At the time of the factory tour, you can observe the skillful techniques and experience packaging and souvenir making.
⑩Kiyosato Terrace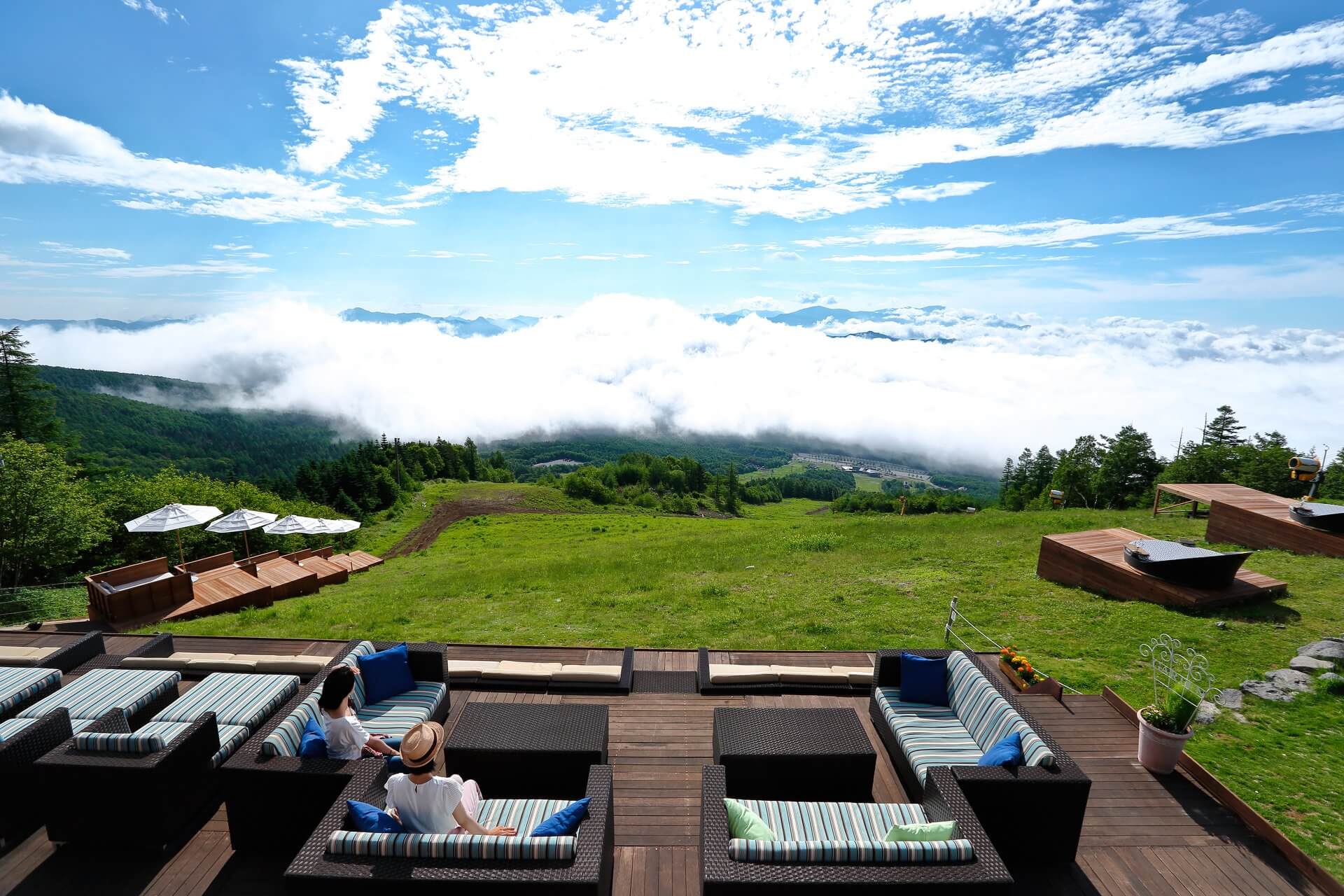 Kiyosato Terrace is an activity facility located at the top of a 1,900-meter-high mountain with a spectacular view of Mount Fuji and the Nobeyama Plateau.
The vast grounds include restaurants, cafes, bakeries, shops, craft workshops and sports facilities.
The craft experience and exercise facilities are open from late July to late September and from late April to mid-November for a limited time.
⑪Suntory Hakushu distillery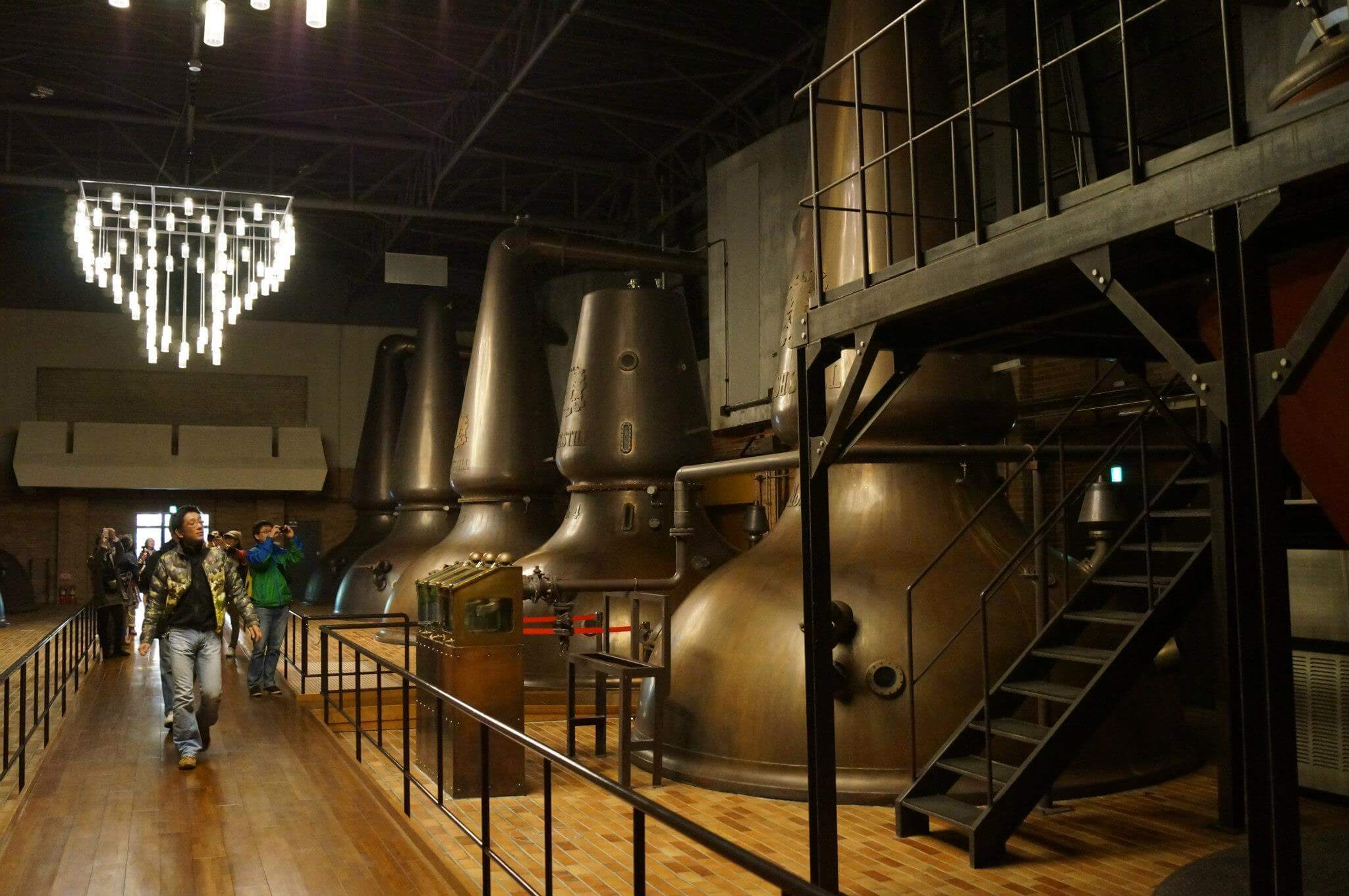 Suntory Hakushu Distillery in Hokuto City, Yamanashi Prefecture, it's a whisky distillery surrounded by forest.
They have about 30 kinds of whiskeys such as Hakushu brand, world whiskey, limited items.
At the tasting counter you can enjoy whiskey drinks, brewing, distillation and world whiskey culture.
From the observation deck on the top floor, you can see Yatsugatake, Yuho of the Southern Alps, and the vast forest owned by the Hakushu Distillery.
How to get around while sightseeing in Yamanashi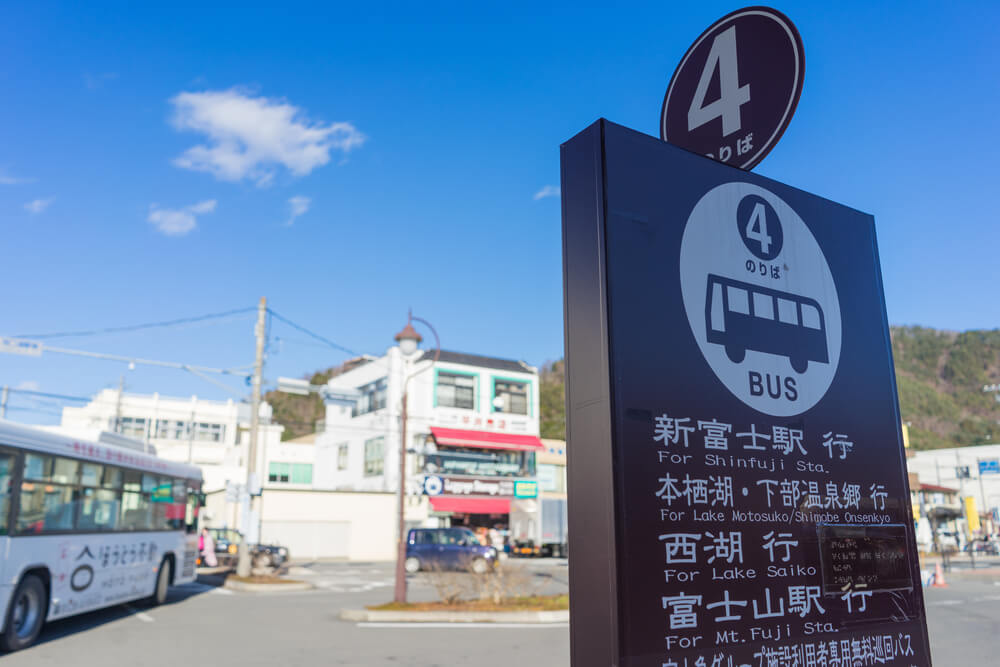 The "Fuji Five Lakes Regular Sightseeing Bus" has been operating since April 2016, and there is one regular bus every day.
There are many buses that go to sightseeing spots around Mt. Fuji. Fuji in the bus terminal of Fujikyu Kawaguchiko Station.
The "Fuji Five Lakes Regular Sightseeing Bus" can be boarded without reservation and is convenient and has a guide.
For repeaters, we also recommend the "Selection Proposal Sightseeing Taxi", which is guided by a local driver.
How to enjoy walking around Yamanashi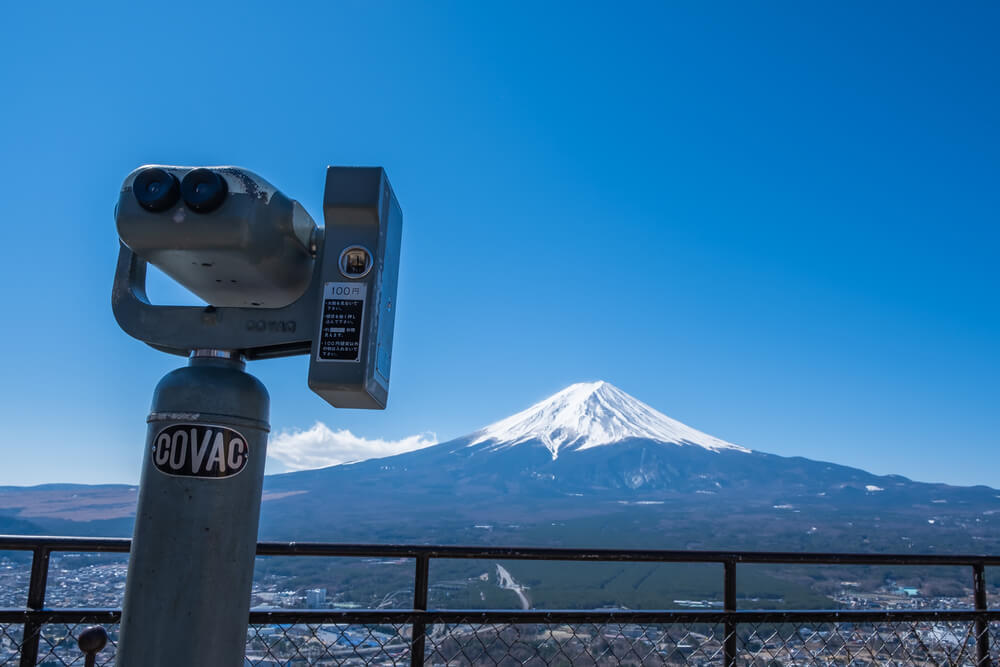 Yamanashi Prefecture is surrounded by high mountains such as Mt. Fuji, Yatsugatake and the Southern Alps.
In the eastern part of Fuji Five Lakes, there are tourist spots formed by nature such as Fuji Five Lakes, Oshino Hakkai, lava caves, amusement parks and museums.
In the Midwest centered on Kofu, the capital of the prefecture, we recommend fruit hunting, winery tours, and Hakushu, which is famous for its famous water production.
Yamanashi sightseeing has a large action area, so it's good to take a walking tour with a guide.
How to choose an activity for sightseeing in Yamanashi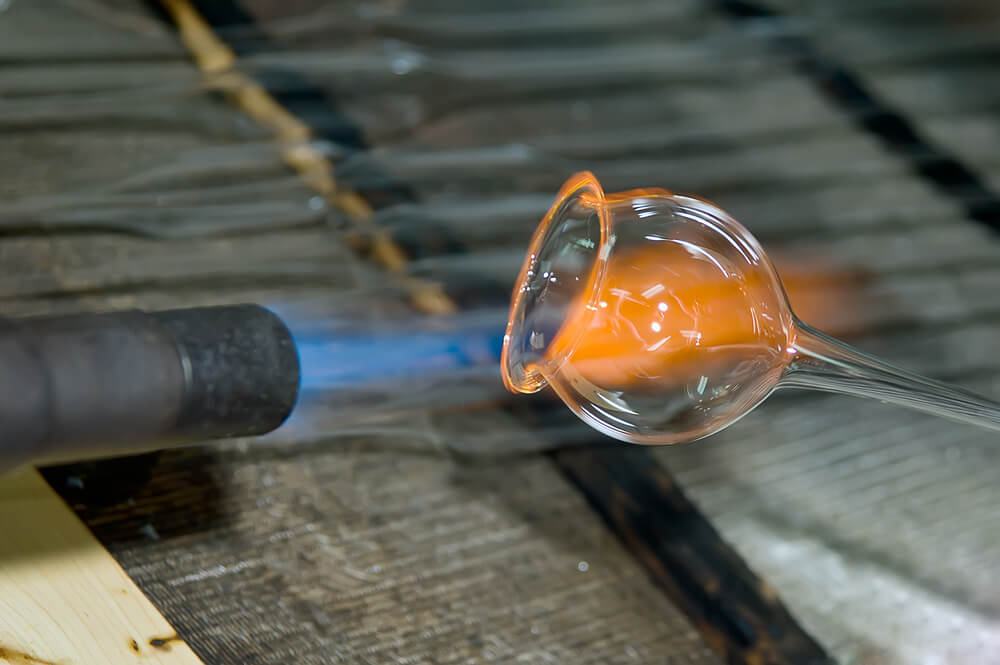 For activities in Yamanashi, we recommend Craft Village Dallas Village Craft Experience.
You can choose from 12 types of courses such as blown glass, ceramics, welding, silver work, wire craft.
Even for the first time,They will carefully guide you from small children to adults.
How to choose a meal for sightseeing in Yamanashi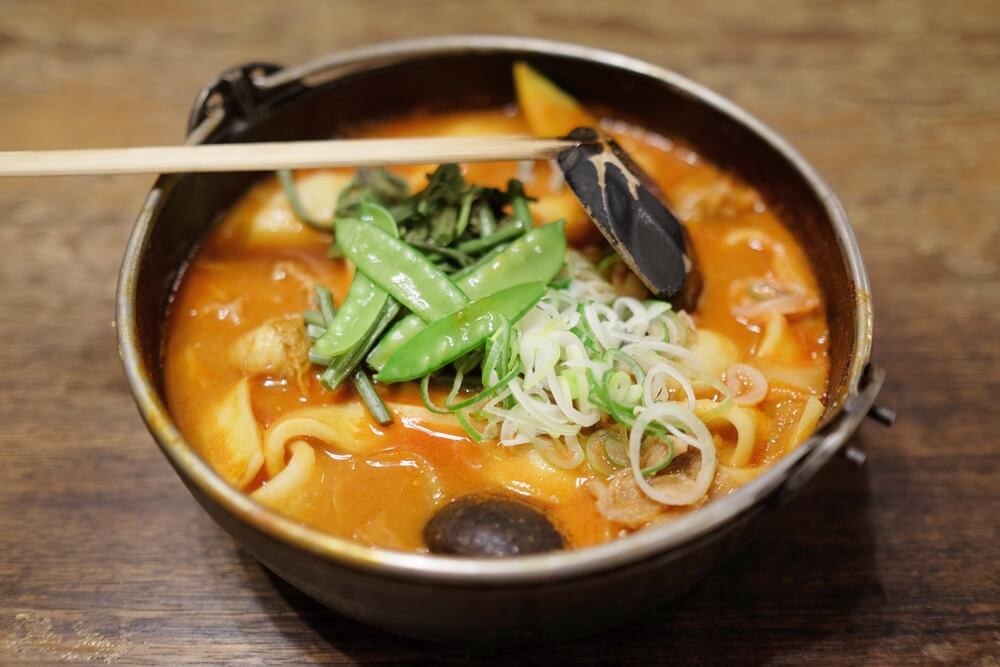 Local gourmet food in Yamanashi Prefecture came from China during the Nara period. "Koshu Hotou" is popular.
Koshu Hoto is a dish of pumpkin, potatoes, taro, Chinese cabbage, green onions, burdock, carrots, shiitake mushrooms, etc. simmered with wide noodles.
Hoto at the famous store "Osaku Yamanakako" has a well-established reputation for its special taste cooked in an iron pan.
Yoshida-no-Udon" is a local food in the Gunnai region of Yamanashi Prefecture and is characterized by firm and hard noodles and suridane.
How to choose a meal for sightseeing in Yamanashi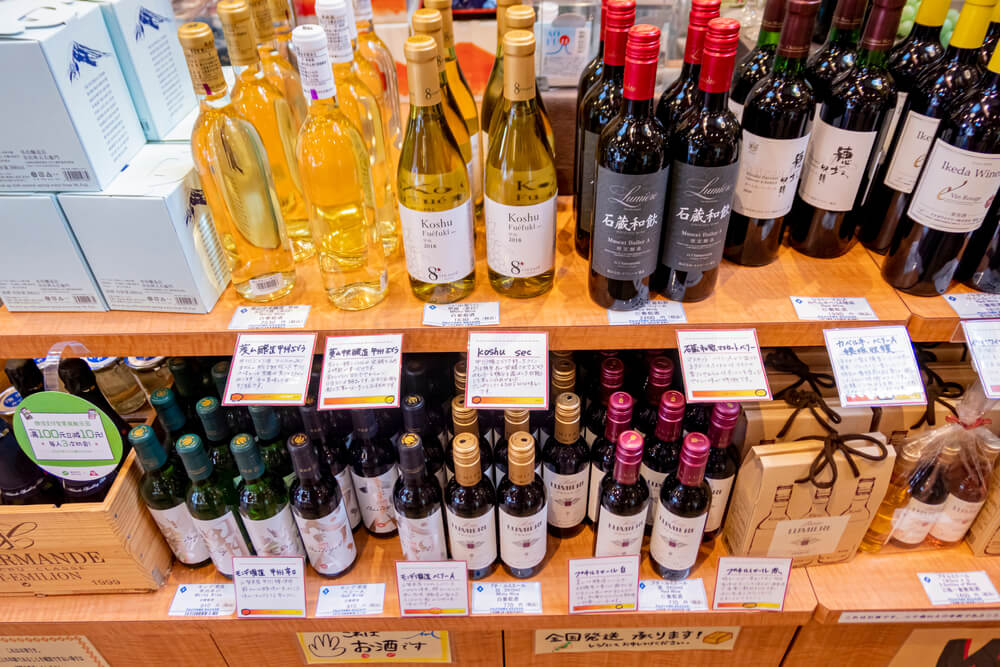 For souvenirs for sightseeing in Yamanashi, check "Michi no Eki Hakushu" along Route 20 running in Hokuto City, Yamanashi Prefecture.
It is ideal for souvenirs such as fresh Yamanashi vegetables, fruits such as grapes and peaches, rice,Kofu wine,and special products.
You can also enjoy dishes that make use of seasonal ingredients and regional dishes such as boiled shellfish and hoto.
Good season for sightseeing in Yamanashi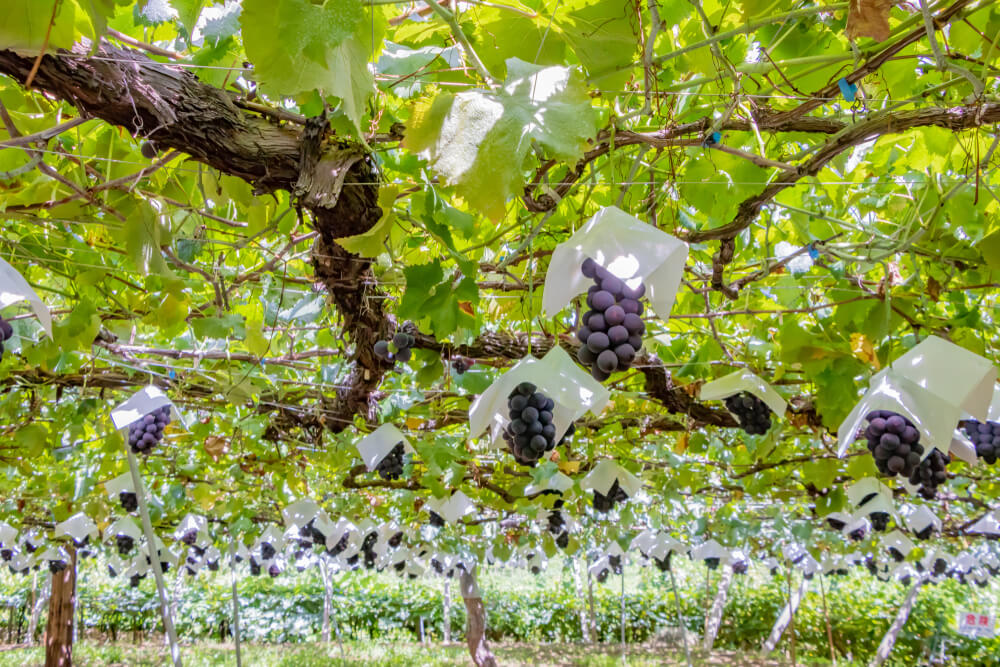 The best season for sightseeing in Yamanashi is from March to May, when it is rainy and warm.
For a fruit picking tour, June-August is the time to harvest peaches, grapes, plums, and cherries.
Summary
Yamanashi Prefecture, which produces the most grapes and peaches in Japan, is a perfect tourist destination for wine making and fruit picking.
Rich nature and the foot of Mt. Fuji and has good air and water also the healing effect is outstanding.
There are plenty of hot springs and resort facilities, so why not plan a sightseeing trip to Yamanashi?