Sendai City is the largest city in Tohoku region, known as a place filled with lots of lush green plants.
This city was made by Masamune Date who was the first lord of the Sendai Domain in Edo Period.
So a lot of historical places can still be seen in the city.
Now, many tourists visit here for delicious local foods.
It is within easy access of Tokyo. It takes about 2 hours by JR Tohoku Shinkansen.
We introduce 5 sightseeing spots and the tips for walking around Sendai.
Where is Sendai located ?
5 must-visit sightseeing spots in Sendai
Sendai City has many sightseeing spots like historical architectures, aquarium and museum.
1. Sendai Umino-Mori Aquarium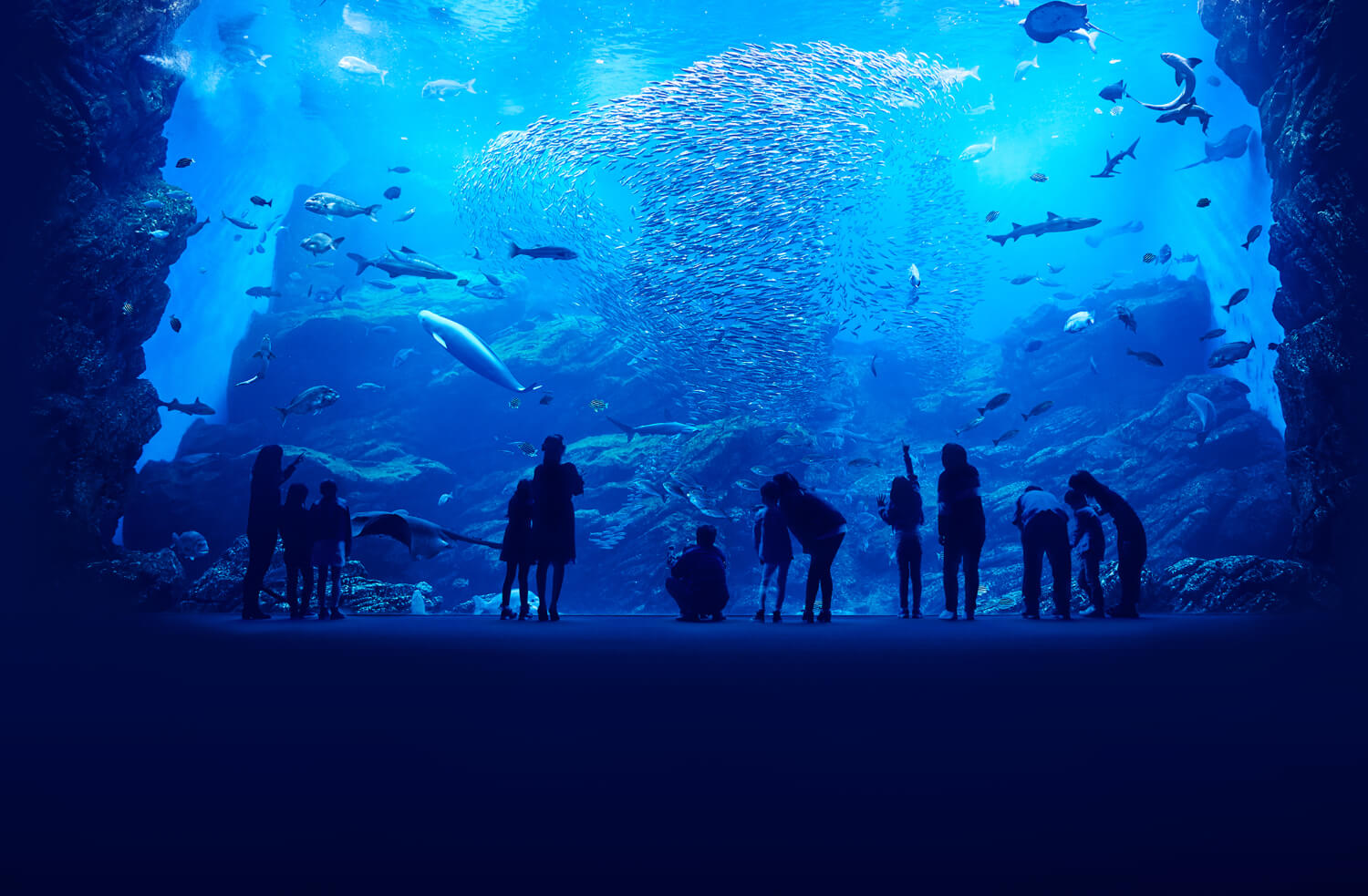 Sendai Umino-Mori Aquarium is the largest aquarium in Tohoku region, opened near Sendai Port in July 2015.
The aquarium introduces 50,000 marine creatures representing about 300 different species. You see, touch and feel them.
The large water tank, Inochi Kirameku Umi, is 14 meters in front width and 7.5 meters depth.
The tank is based on the life in Pacific Ocean side of Tohoku region.
So you see a school of sardine, thornback, scalloped hammerhead and dasyatis swimming in front of you.
You see marine creatures under natural light because the tank has no roof. You confirm the real color of creatures.
Dolphin and sea lion show is held at UMINO-MORI Stadium with a seating capacity of 1000.
If you want to touch with penguin or South American sea lions, you should take part in '"Freindly time."
Some shopping malls and stores stands around the aquarium. So even people from other region visit there on weekends.
2. Sendai Toshogu Shrine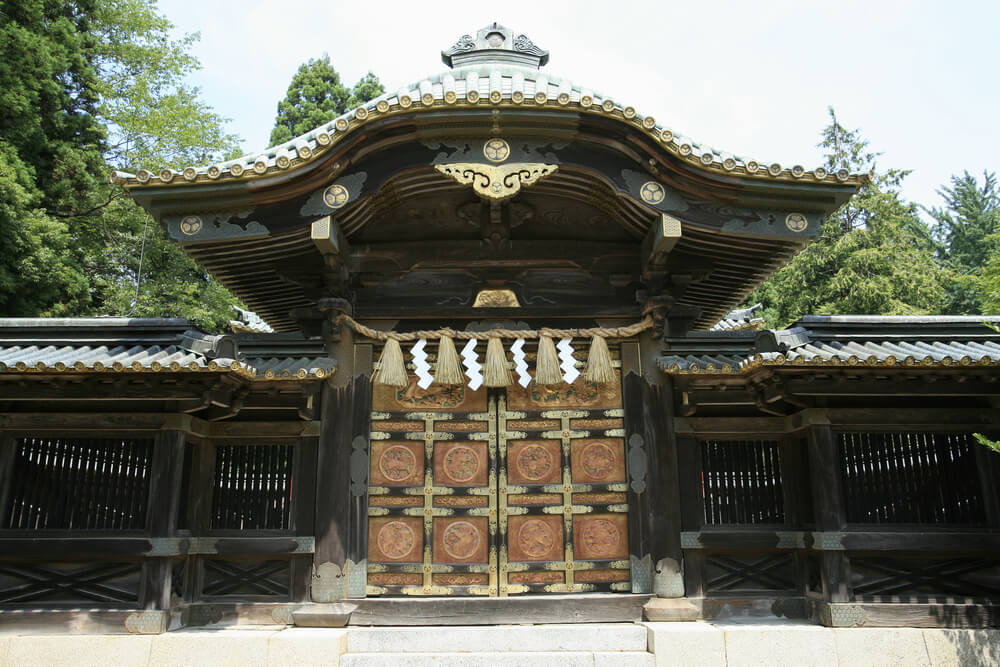 Sendai Toshogu Shrine is founded by Tadamune Date, the second lord of the Sendai Domain and designated as a National important cultural properties.
The shrine is decorated with rare shaped metal parts and gilded sculptures. The roof uses cooper tiles.
You feel a Date's essence and sophisticated technique from the architecture.
Every fourth Sunday, antique market is held in the shrine. Besides that, locals visit there for annual traditional events.
The nearest station is JR Senzan line Toshogu Staition, which is a station from Sendai Station. So you visit easily.
It is a good idea to walk along Miyamachi Street before you visit the shrine.
3. Akiu Waterfalls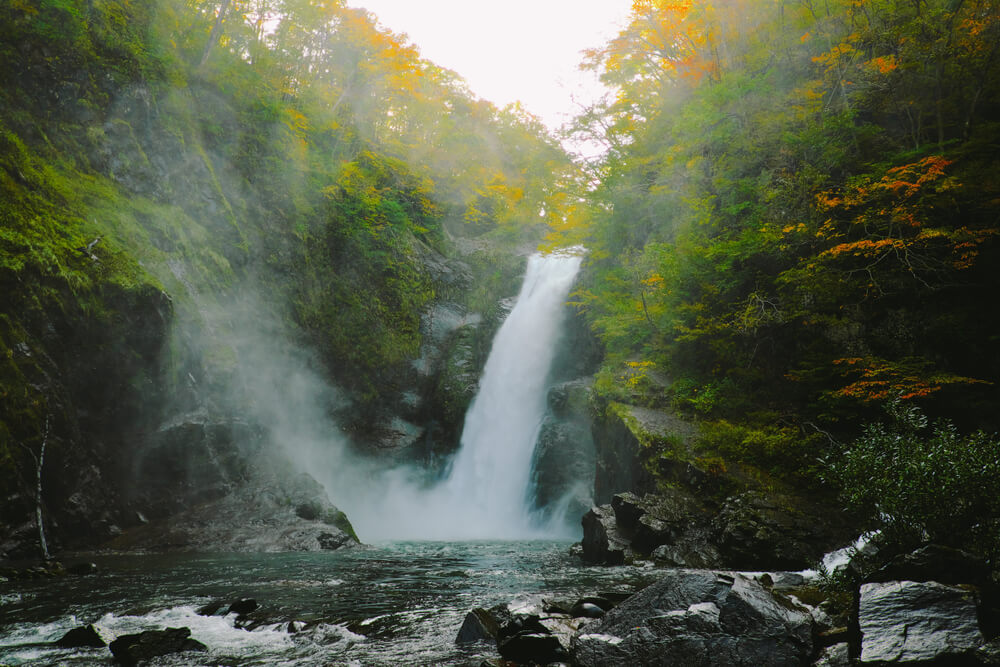 Akui Falls shows you powerful flowing down scene. The waterfall is about 6 meters width and 55 meters high.
It is known as one of large waterfalls making dynamic sound.
You go down by the basin of the waterfall and see massive mist made by splash of waterfall.
From Takimidai(observation deck) behind Akiu Waterfall Fudoson(a small temple), you see the whole picture of the waterfall. You enjoy different scenery.
Akiu Waterfall Fudoson has large ginkgo trees to be preserved. If you come here in autumn, you will see them with brilliant golden leaves.
Near the waterfall, there is botanical garden with 200 plants and 15,000 trees.
You also see a small sized waterfall called Sudare waterfall.
4. Akiu Hot Spring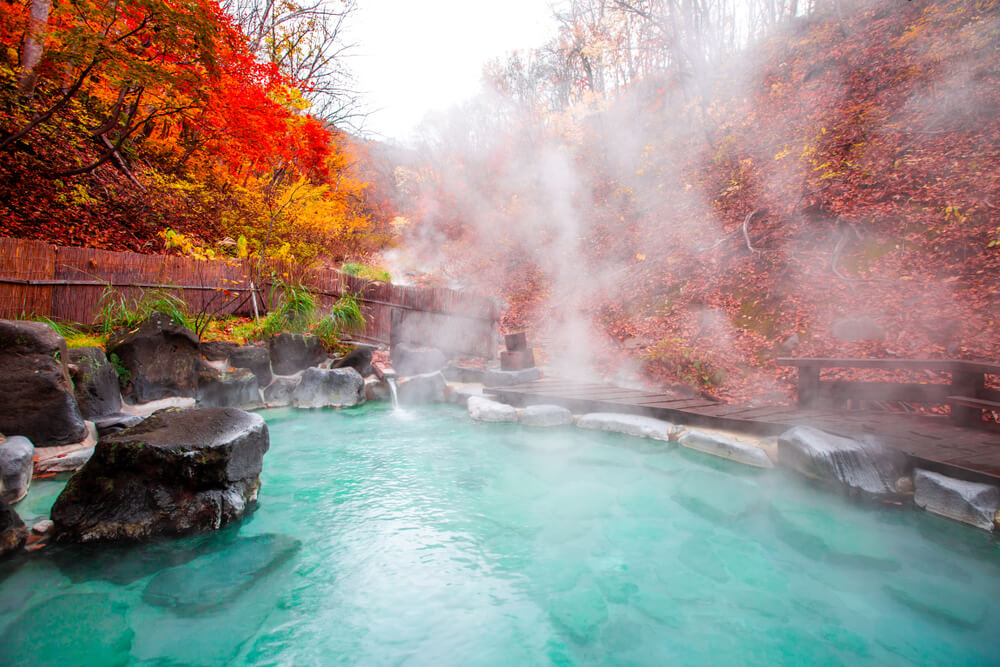 Akiu Hot Spring is a famous hot spring area in Sendai City. It is 30 minutes drive from Sendai City.
Many modern hotel stand along the valley of Natori River.
The hot spring water quality is salt spring with insulating and moisturizing effect, and alkaline and high temperature hot spring with skincare effect.
"Natori no Miyu" is a tasteful bathroom with fragrance of Japanese cypress at Hotel Sakan.
Some circular Japanese cypress boards are sometimes floated in the bath on weekdays.
On weekend evening, roses are floated in only woman bathroom. This place has a good relaxing effect.
The outdoor bath is illuminated at night. You will feel relaxed in tasteful atmosphere.
The outdoor hot spring water quality is salt spring with effects of recovery from muscle pain and exhaustion.
5. Sendai Mediatheque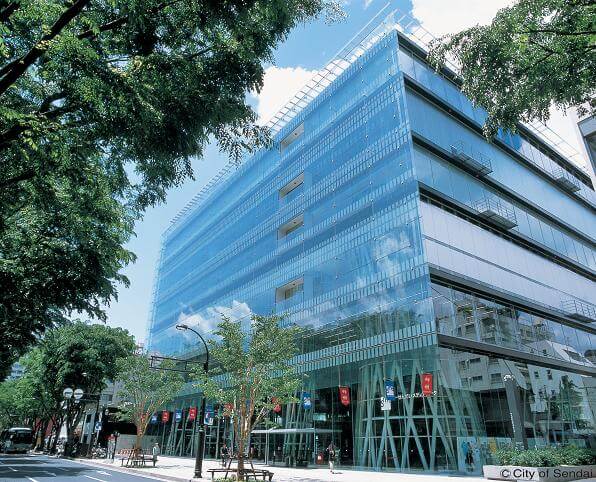 Sendai Mediatheque is a highly-reputated spacious and flexibly organized facilities, such as galleries, a cinema, library and rental spaces.
The building along Jozenji Street is designed by world-famous architect, Toyo Ito. So it has received a number of awards.
It is glass building with 7 stories. On the first floor, there is a shop offering traditional crafts created by craftsman in Tohoku region.
On the second floor, there are children's library, the library for audio-visual material, the latest newspapers and magazines, searching machines for books.
On the third and forth floor, it is Sendai's public library with over 500,000 books.
On the fifth and sixth floor, there are exhibition spaces. On the seventh floor, there are a cinema and event space.
Art events and exhibitions are often held here. This is a source of art and visual.
In addition, the facility offers free Wi-Fi. So it is a popular spot to visit easily.
How to travel while sightseeing in Sendai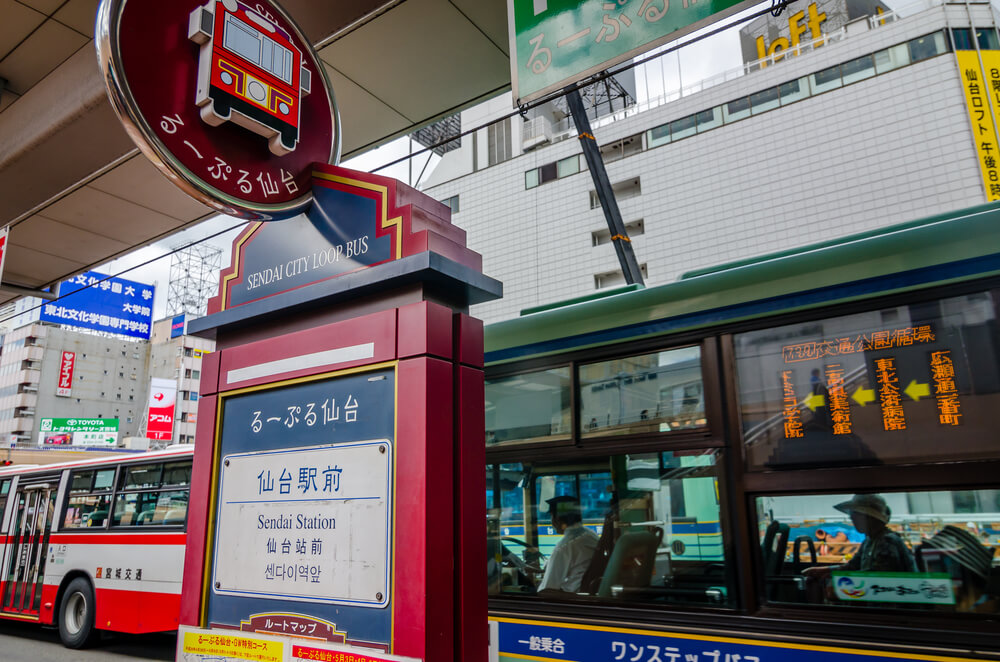 If you want to go around Sendai City smoothly, you should buy "One-day Loople Sendai Pass" and "The Sendai Marugoto Pass."
Using "One-day Loople Sendai Pass," you can ride "Loople Bus" as many times as you like for a day, which is a bus that makes a loop bus starting from Sendai Station.
The bus stops in front of famous sightseeing spots. In addition, The pass offers special discount at some facilities.
It is good means of transportation for Sendai sightseeing because the bus runs through sightseeing spots in Sendai City.
"One-day Loople Sendai Pass" is available for the ticket window at Sendai Station West Exit Bus Pool Information Booth and ticket counters of Sendai City Transportation Bureau.
Enjoy walking around Sendai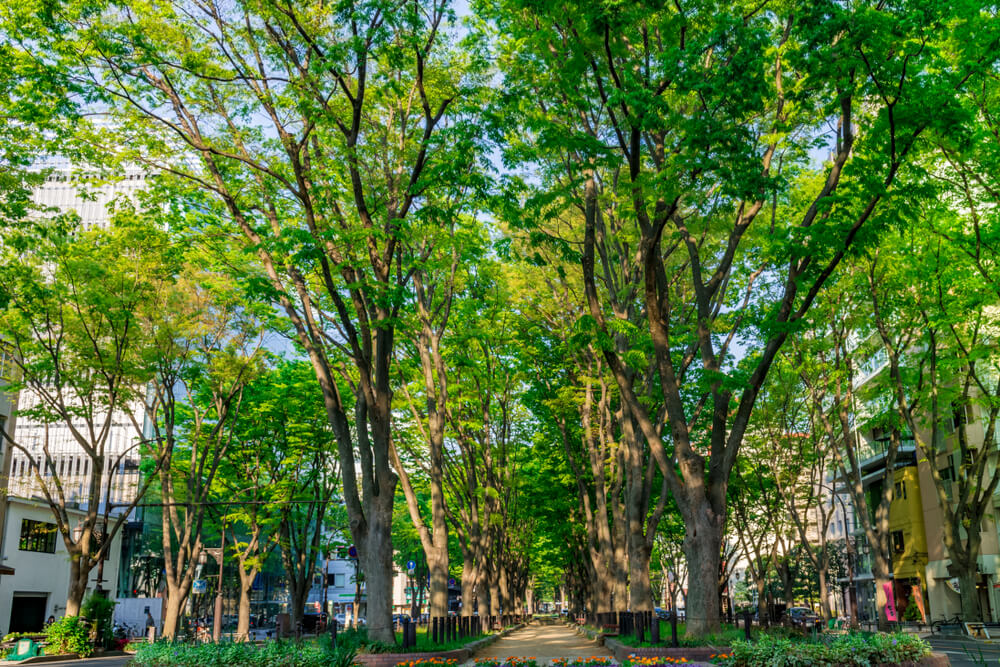 The best walking spot is Aoba and Jozenji Street lined with beautiful Japanese zelkov which are famous streets in Sendai.
Aoba Street is a main street between Sendai Station and Sendai Castle Site. The street is next to Sunmall Ichibancho Shopping area.
Some events are held on the street throughout the year: Aoba Festival in May lasted since Edo Period, Sendai Takabata Festival in July, Hikari no Pagent (Christmas lights) in winter.
If you go out at night, you should go to a high-rise building, AER.
There is an observation deck with the greatest view in Sendai. You will see sunset and night view there for free.
In addition, reservation-only restaurant is on the top floor of the building.
You will have a romantic meal while seeing panoramic view of Sendai City, mountains and sea from the 31st floor.
Sendai sightseeing activities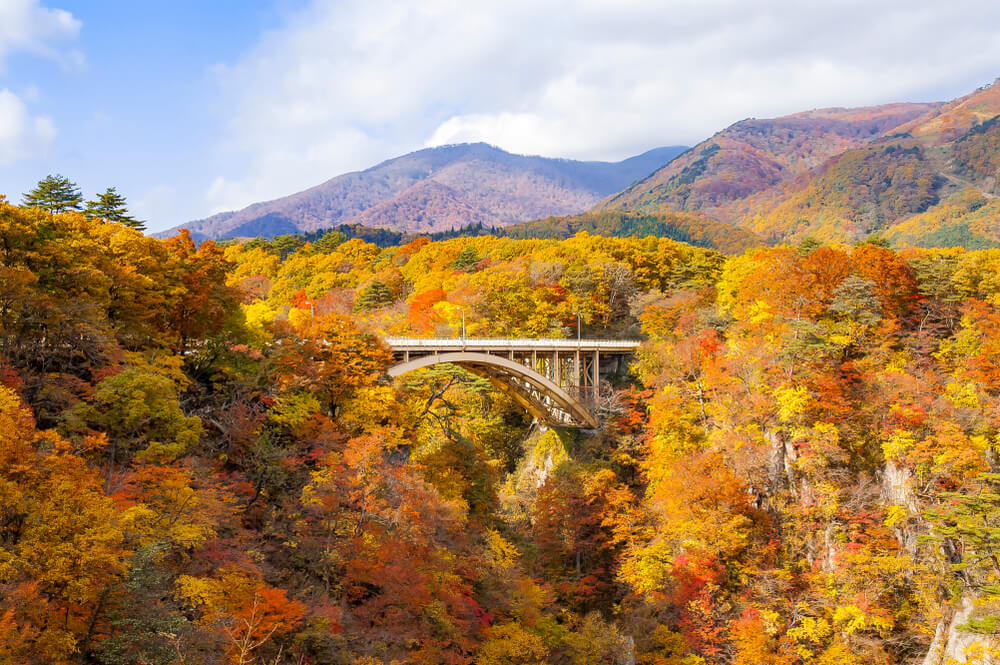 In summer, you experience water jump activity at Mt. Sendai Izumigadake, which is playing in wet suits.
At Izumigadake Paragliding School, you fly with a paraglider like a bird. To fly in the sky, you catch a wind by artificial fiber cloth called canopy.
You can't stop flying if you try at least once. If you want to fly in the sky, you should take a tandem paraglide ride.
At Spring Valley Izumikogen, you will experience a zipline adventure which hang on a pulley in the forest and slide down at once.
Meals in Sendai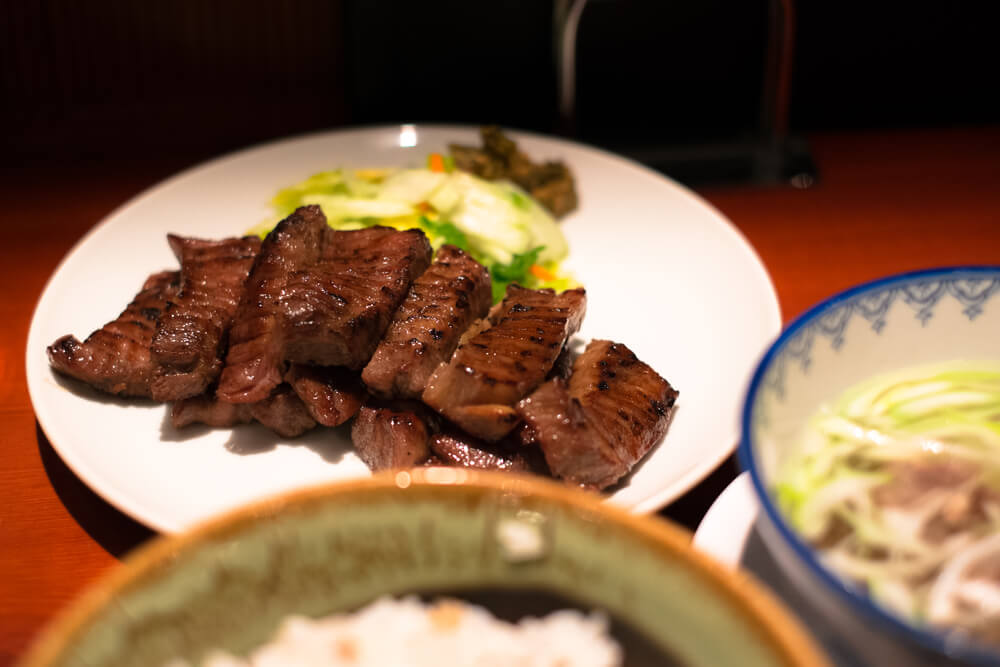 At Sendai City, good ingredients are gathered from mountains and the sea.
A lot of dishes brings out the full flavour of the ingredients like gyutan(beef tongue) and sushi with fresh seafood.
At the entertainment district of Sendai, there is a popular gyutan restaurant called Kaku.
It is a minute from West 4 Exit of Hirosedori Station. They offer standard and original gyutan dishes.
Especially, you should eat "gyutanyaki," which gyutan is politely char-grilled to lock in the flavour and seasoned by only natural salt.
It is such a delicious dish that you taste the flavour of gyutan.
If you order teishoku(combo) style, you will eat it with barley rice and oxtail soup.
Gourmets in Sendai City also likes the restaurant.
There are seats at bar, box tables and Japanese-style room. You choose a room depending on the situation.
Sendai Asaichi Shopping Street is an open-air market around Sendai Station which loved by locals.
There are over 70 shops for fresh seafood, fruits, dried food and dishes.
Especially, fresh fried mashed potato from Saito Sozai Shop Korokkeya is popular.
Souvenirs in Sendai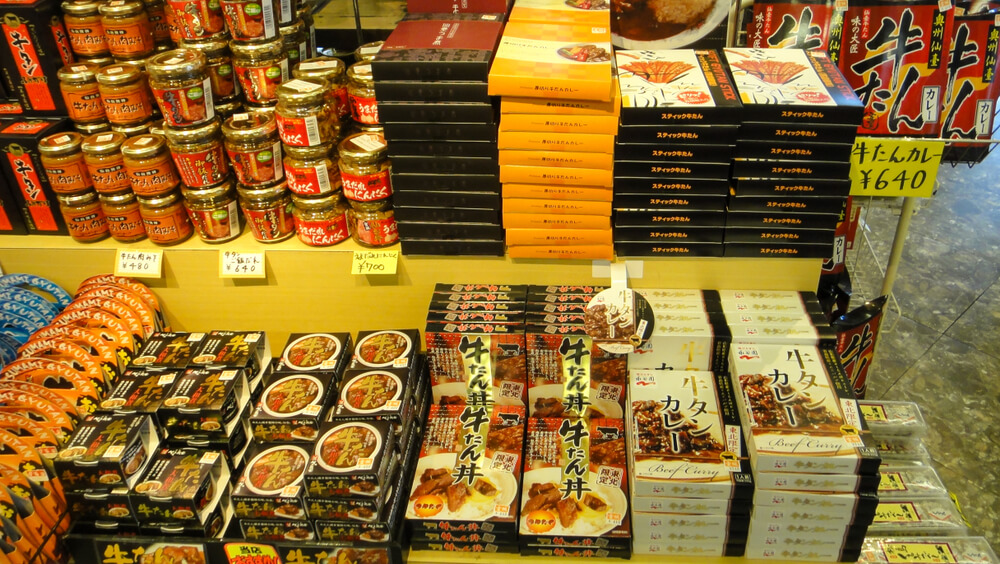 If you buy souvenir, you should go to Mitsui Outlet Park Sendai, the largest outlet mall in Tohoku region.
There are a variety of 100 shops, large food court and a 50 meters high Ferris wheel.
The shops offer local food, sweets and local goods. It is a good place to look for souvenir.
Best season for Sendai sightseeing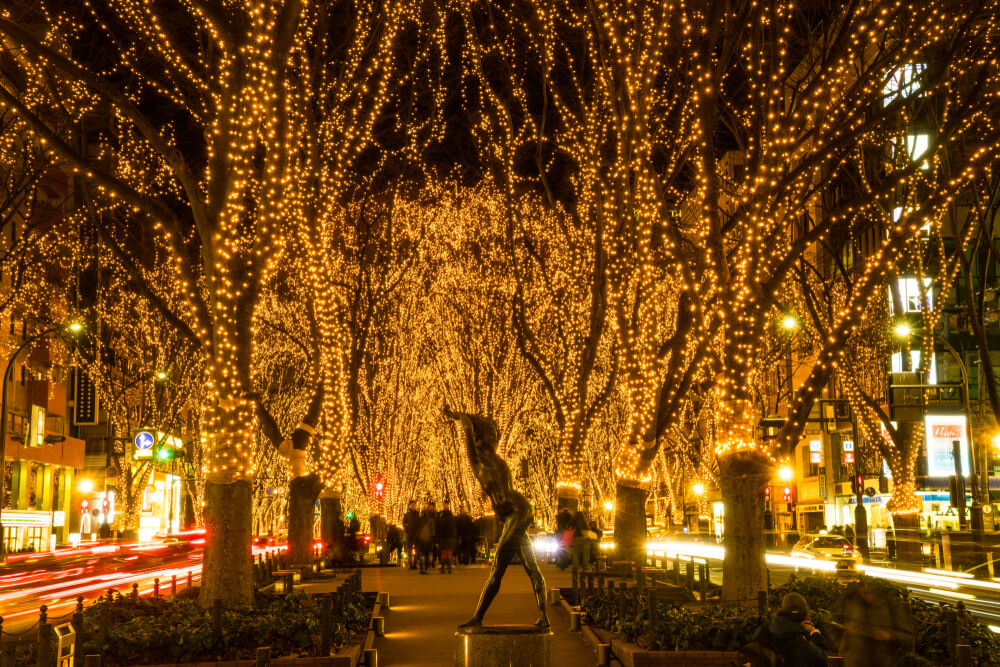 Summer is the best season because you see a lots of lush green plants, which is the symbol of Sendai City.
In addition, it is a good climate to walk around the city. You will go to many sightseeing spots.
In December, the largest illumination event called Hikari no Pagent is held. Many people from other region visit.
Summary
The feature of Sendai City has not only many shopping area and restaurants but also great nature.
You should go to overlook the whole, entire view from Sendai Castle Site on Mt. Aoba founded by Masamune Date.
If you use "Loople Sendai," you should buy a one-day pass to ride as many times as you like.