Located in the northwestern part of Kyushu, Saga Prefecture borders on two seas, the Genkai Sea and the Ariake Sea.
The three major hot springs that represent Japan's beautiful skin, Ureshino Onsen and Japan's oldest wooden public bath Takeo Onsen are popular.
You can experience the history of Japan at the Yoshinogari Ruins where the largest Yayoi period moated settlement remains in Japan.
Saga Prefecture has a relatively warm climate and a laid-back atmosphere all year round and there are many hidden tourist destinations.
Here are 10 recommended sightseeing spots and travel tips for those who are visiting Saga Prefecture for the first time.
Location of SAGA
Saga Prefecture is located in the northwestern part of Kyushu, adjacent to Fukuoka Prefecture in the east and Nagasaki Prefecture in the west.
The distance from Saga Prefecture to Tokyo is about 900 km, the distance to Osaka is 500 km and the distance to the Korean Peninsula is about 200 km.
Saga Prefecture is strongly influenced by continental culture and has a history of playing an important role.
Must-visit sightseeing spots in SAGA
There are many unknown spots in Saga prefecture, so it is a popular place for repeaters.
Relax in the hot springs, experience historic pottery, enjoy dining and shopping.
Yoshinogari Historical Park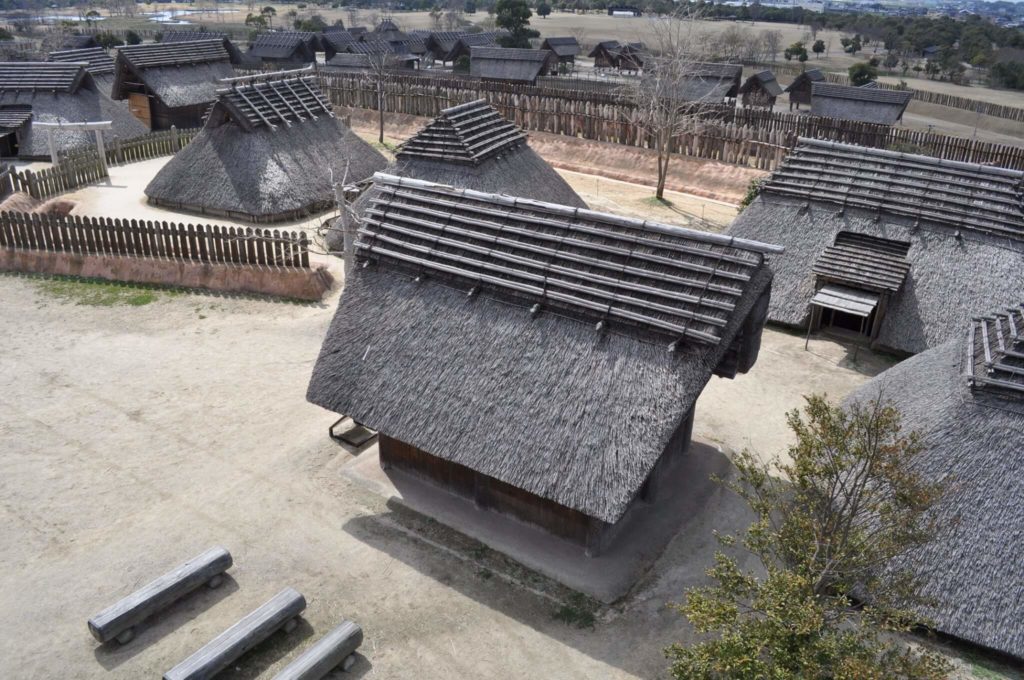 "Yoshinogari Historical Park" is the center of the historical park where the largest moated settlement in the Yayoi period remains.
You can experience the Japanese lifestyle of the Yayoi period on the vast site.
Yayoi period houses, stilt warehouses, turtle coffin tombs, Yoshinogari ruins excavation tombs.
It is divided into four zones: the "moated settlement zone" where high-level people live and the "ancient original zone" where you can enjoy recreation.
Ureshino Onsen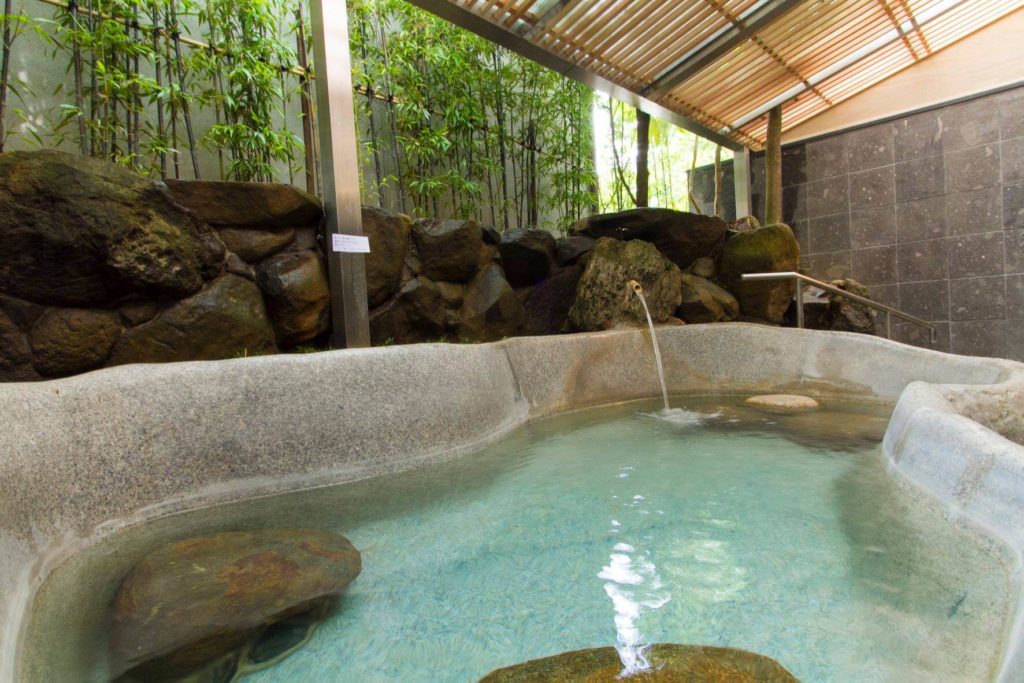 Known as one of the three most beautiful hot springs in Japan, Ureshino Onsen is one of the most famous hot springs in Kyushu.
There are 17 hot springs and the amount of hot water is abundant and alkaline hot springs containing salt and carbonic acid are popular with women.
Ureshino Onsen, which prospered as a post town on the Nagasaki Highway during the Edo period, has more than 60 inns lined up along the clear stream of the Ureshino River.
There are many day trip hot springs, but we also recommend Ureshino hot springs, yudofu, and hot springs where you can enjoy fujoshi.
Takeo City Library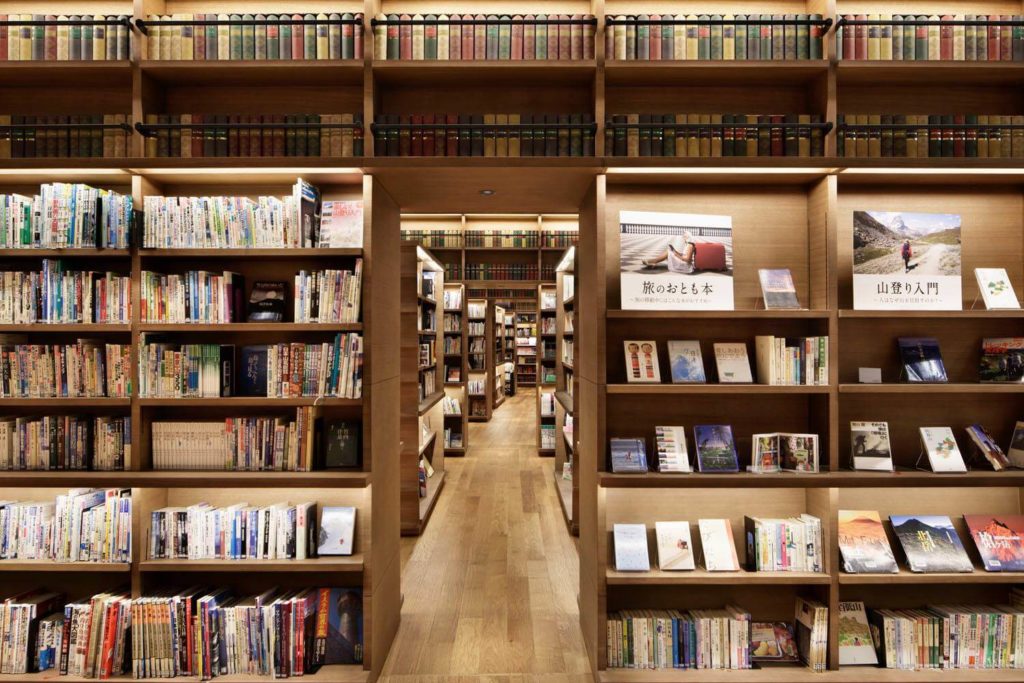 Takeo City Library is a short walk from the Takeo Onsen Station.
The building was renewed in 2013, is an open and fashionable space.
Tsutaya bookstore and a cafe, it is a popular spot for visitors from outside the prefecture as well.
Karatsu Castle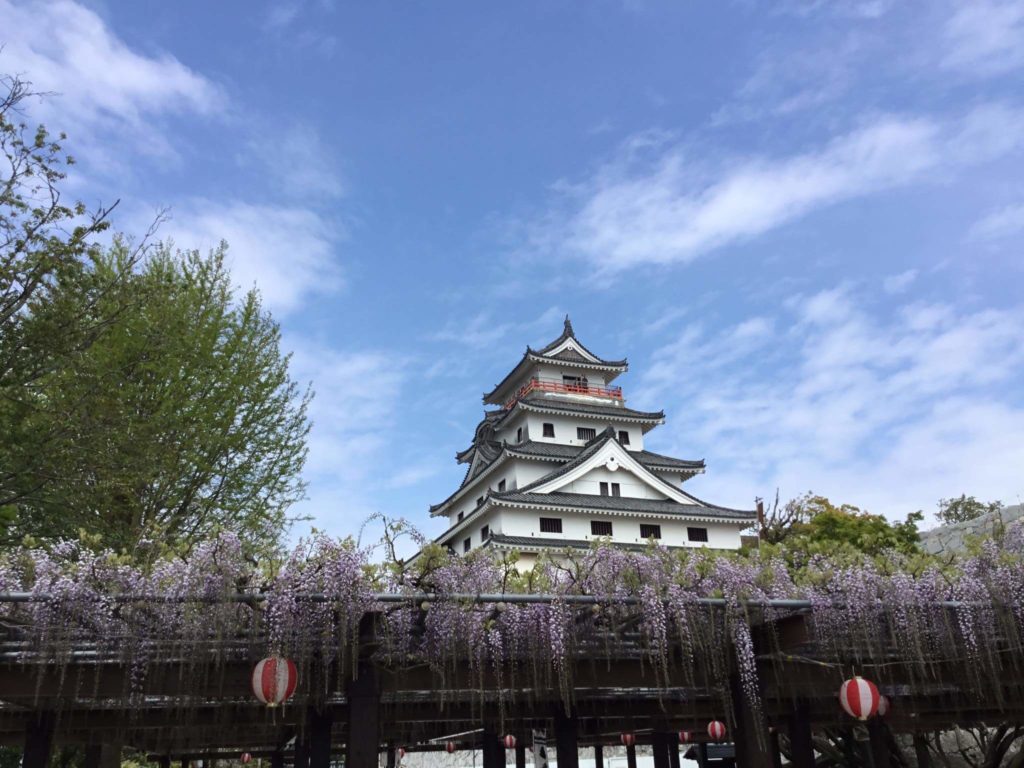 "Karatsu Castle" in Karatsu City, Saga was built in Maizuru Park and is also known as "Maizuru Castle".
At the local "Karatsu Castle" museum, materials of Karatsu Castle, materials of hidden Christians, Karatsu ware, etc. are exhibited.
Karatsu Castle, which has white walls and is famous for its cherry blossoms and wisteria is a quaint landscape.
"Karatsu Castle" is a rare castle surrounded by the sea on three sides and you can feel the refreshing breeze from the sea.
Chikugo River Lift bridge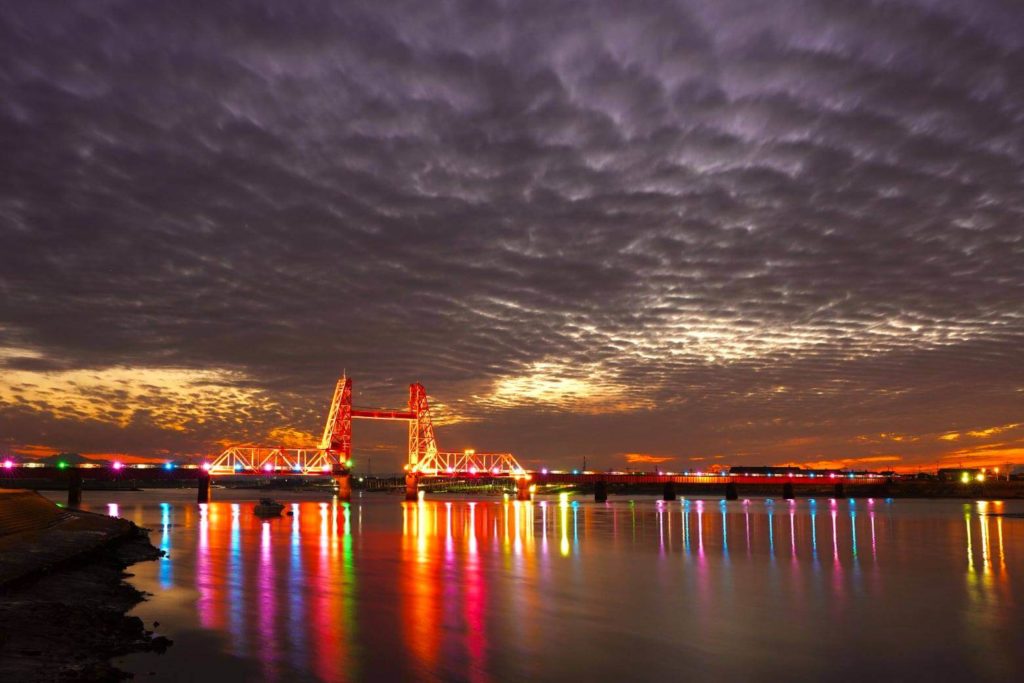 The Chikugo River Lift Bridge, which connects Morodomi Town in Saga City and Okawa City in Fukuoka Prefecture is designated as a national important cultural property.
The Tower Bridge Promenade is a very popular tourist attraction with a promenade during the day and illuminated at night.
Fireworks display "Summer night fairy tale" will be held in summer beautifully colors the night sky.
Niji no Matsubara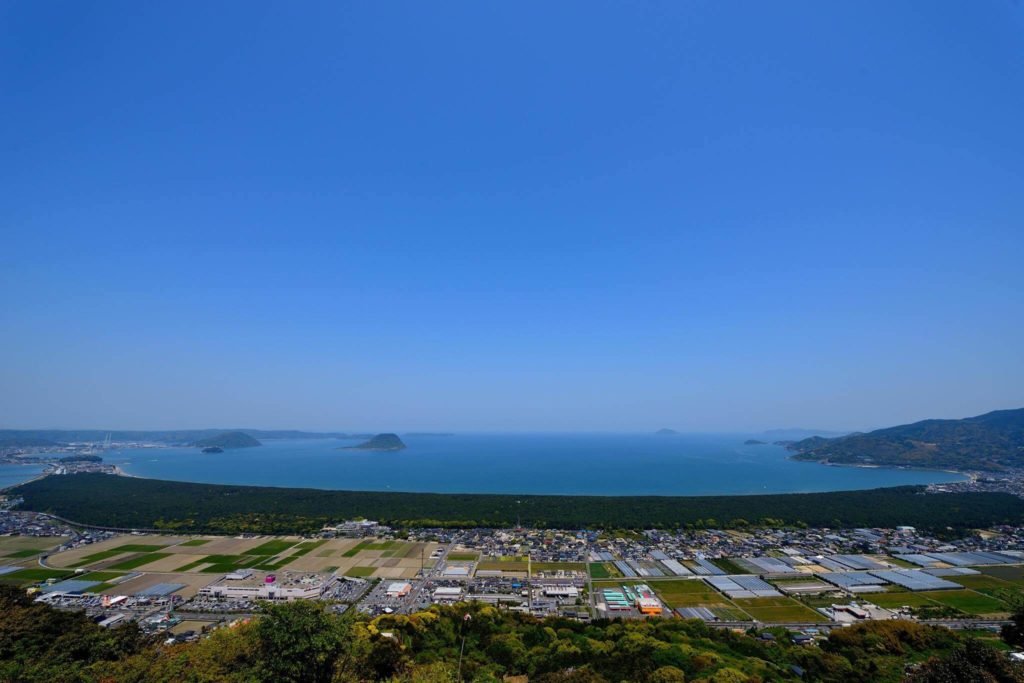 "Niji no Matsubara", which was selected as one of Japan's three major Matsubara, offers a spectacular view of about 1 million black pine trees.
The history of Niji no Matsubara begins in the 17th century when the feudal lord planted black pine trees to prevent wind and tide.
Check out "Meotomatsu", which has two trunks extending from one tree, "Renrinomatsu" a power spot and "Shoro" a phantom mushroom.
Ochozu Waterfall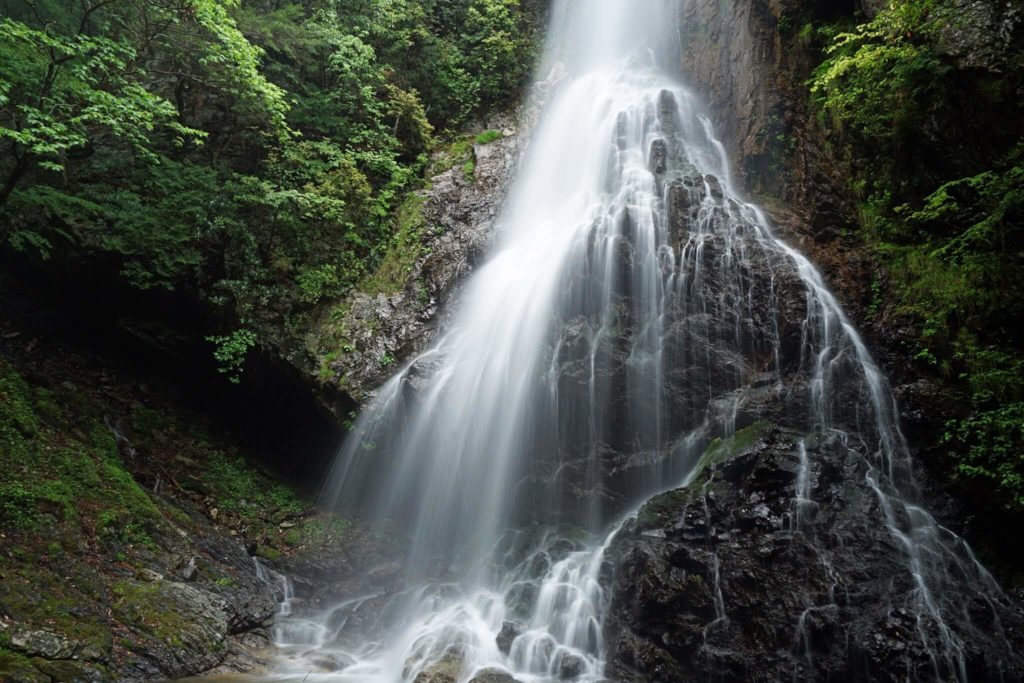 "Ochozu waterfall" in Tosu City, Saga Prefecture is a beautiful waterfall with a head of 22m.
If you go further along the mountain road along the river, you will see a mysterious waterfall where the wooden Dainichi Nyorai stands on the cobblestone road.
It used to be a training camp in Yamabushi, but now it is a popular leisure spot as a campsite crowded with local families.
Mifune Yamarakuen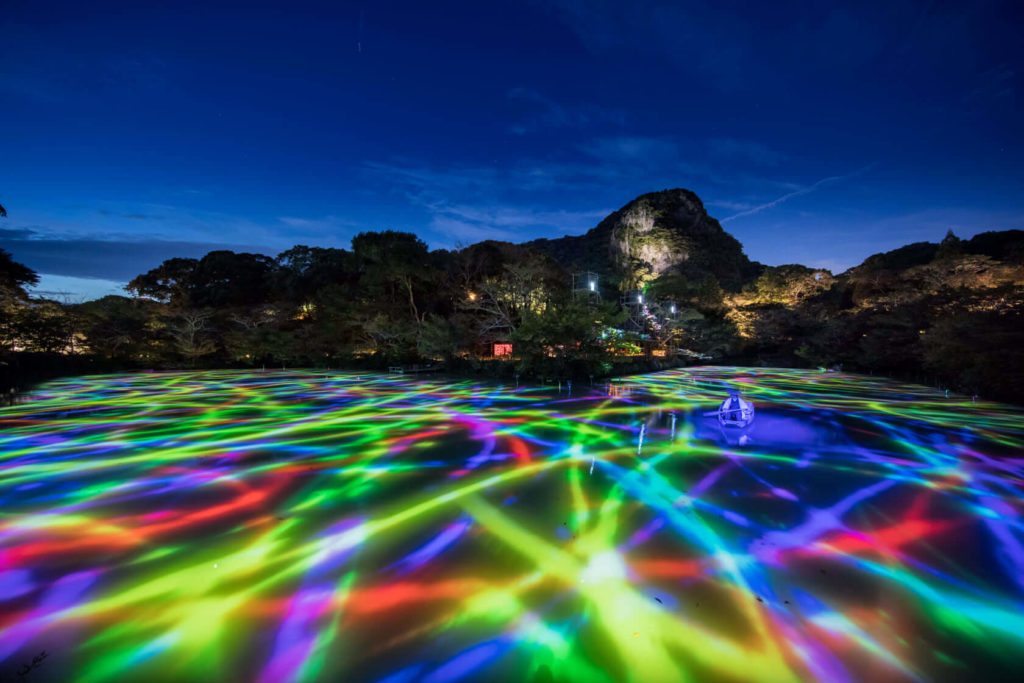 "Mifuneyama Rakuen" in Takeo City, Saga Prefecture was registered as a national monument in 2010.
The 170-year-old Ofuji and 200,000 azaleas are on display at the Ikezumi Amusement Park, which boasts a vast site of 150,000 tsubo.
In spring, about 2,000 cherry trees such as Yoshino cherry tree, Oshima cherry tree and double cherry tree are in full bloom.
The "Flower Festival" is held every year from early spring to early summer and the largest illumination in Kyushu is a must-see.
How to get around while sightseeing in SAGA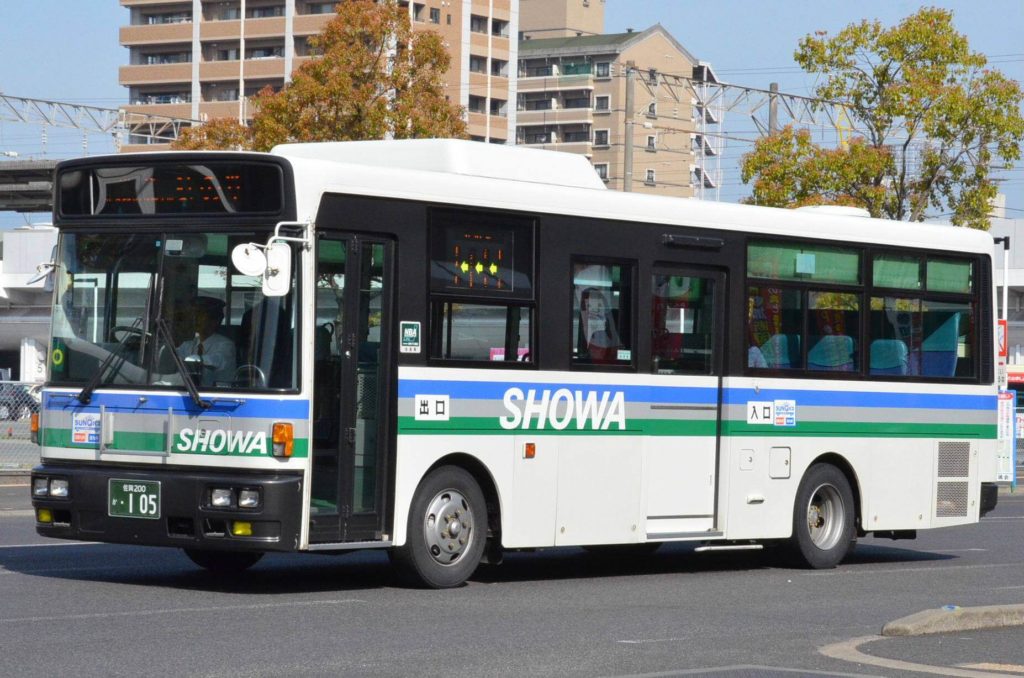 We recommend using a ferry that allows you to travel between Japan and Saga and between Saga and Kyushu.
The railways in Saga Prefecture are operated by the JR Kyushu Line and the Matsuura Railway Nishi-Kyushu Line.
For transportation in Saga, it is recommended to rent a car at Saga Airport and drive the sightseeing spots.
To visit the sights of Saga City, please use the Saga City Bus Free Pass.
How to enjoy walking around SAGA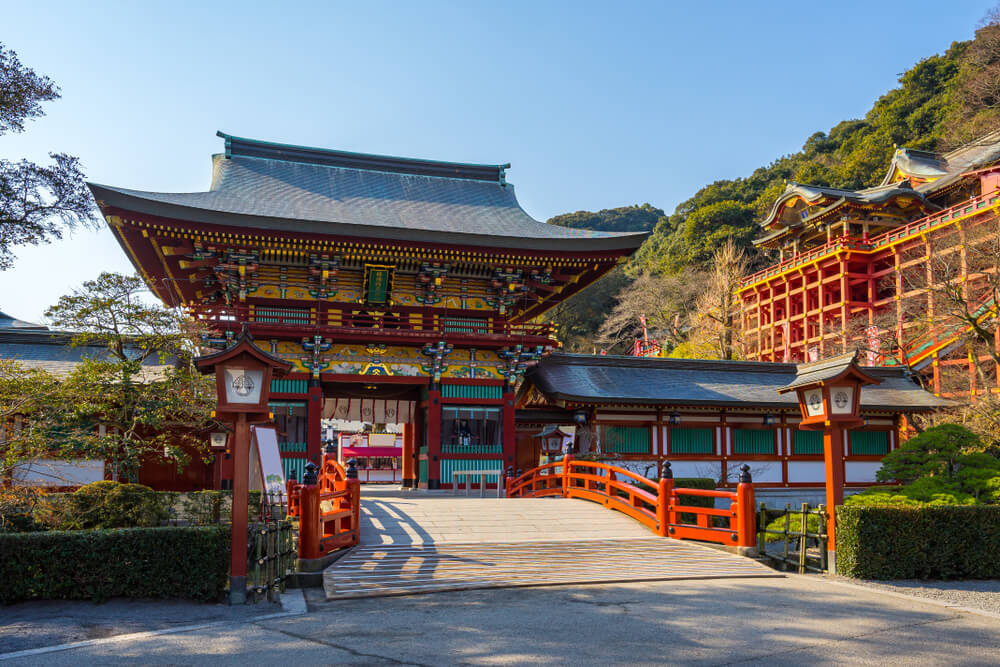 A morning market will be held at the Matsuuracho shopping district in Yobuko, which faces the Genkai Sea.
Known as a treasure trove of natural resources, Yobuko is a must-see for freshly fried fish and vegetables at the fishing port.
There are more than 50 stores lined up even on weekdays, so let's take a look at the lively and fun morning markets such as the cafeteria Yoshiya and Yobuko Daiba Minato Plaza.
The lesser-known spot "Yutoku Inari Shrine" is a historical shrine that is one of the three major Inari shrines in Japan.
You can overlook the must-see Ariake Sea from the inner shrine on the summit.
How to choose an activity for sightseeing in SAGA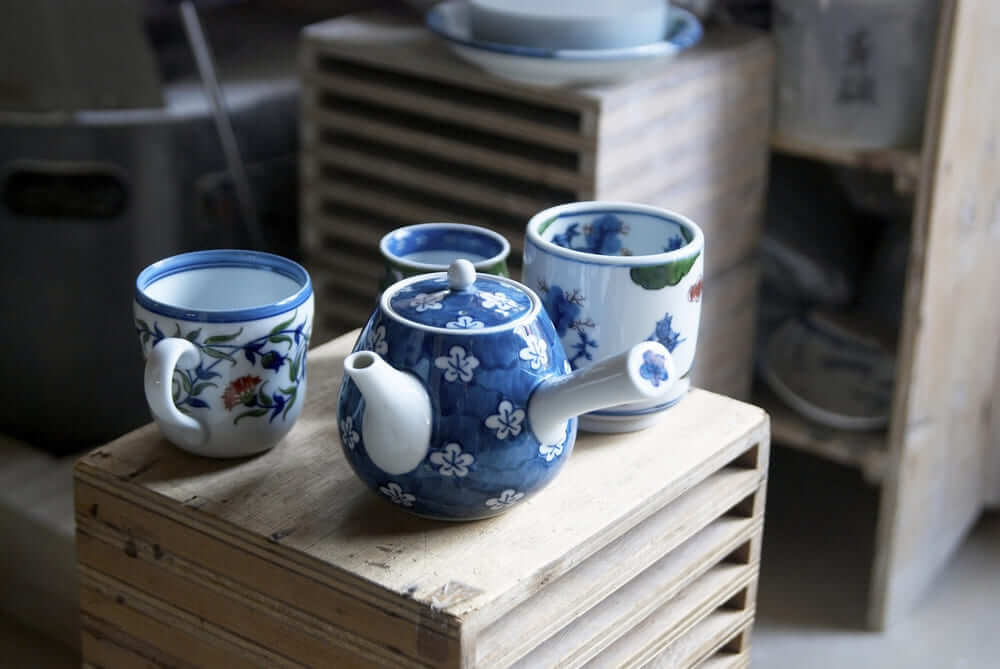 Saga Prefectural Space Science Museum "Dream Galaxy" is the largest natural science museum in Kyushu.
There are five exhibition zones, Space Discovery, Earth Discovery and Saga Discovery, a state-of-the-art planetarium and an observatory.
Japan's first "Saga Balloon Museum" holds one of the largest balloon competitions in Asia every fall.
Saga City is known as a "hot air balloon city" and you can experience balloon operation even on rainy days.
Arita porcelain experience in Arita town for the potter's wheel experience, we have a wide range of Arita porcelain as souvenirs.
How to choose a meal for sightseeing in SAGA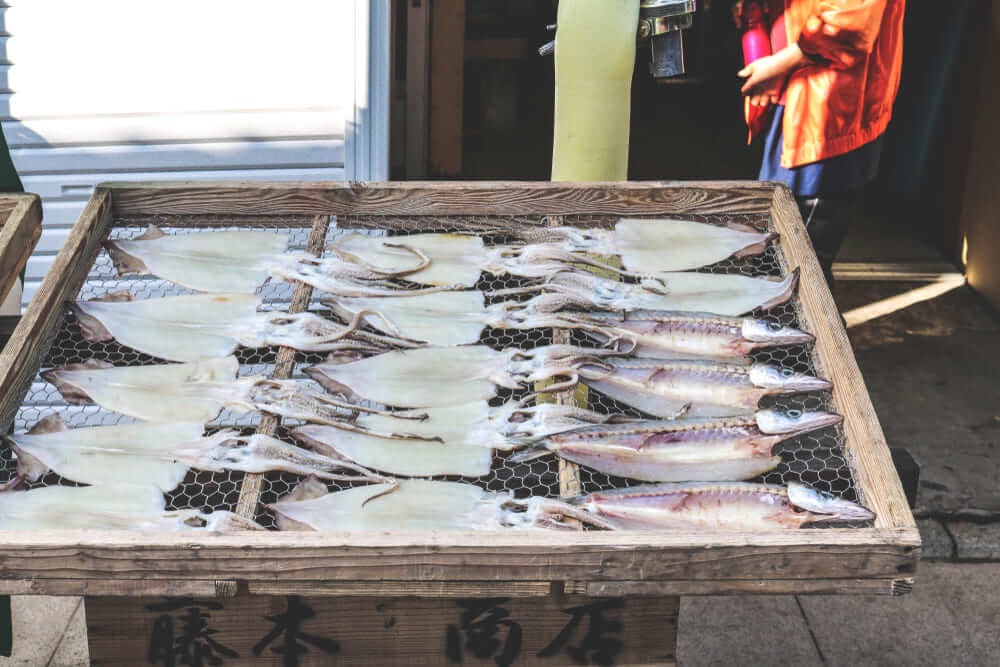 "Godofu" is a local dish of Arita Town, Imari City, Saga Prefecture.
It is a mixture of kudzu and starch without using bittern and has a smooth texture.
Karatsu, Yobuko, Genkai Saga beef, Yobuko beef and Yobuko squid are loved locally.
"Kanzaki Somen" is a specialty of Kozaki Town where wheat production is thriving.
"Kanzaki Noodle Studio Hyakunen-an" has a cafeteria that is popular with locals and you can enjoy somen noodles in the summer.
How to buy souvenirs for sightseeing in SAGA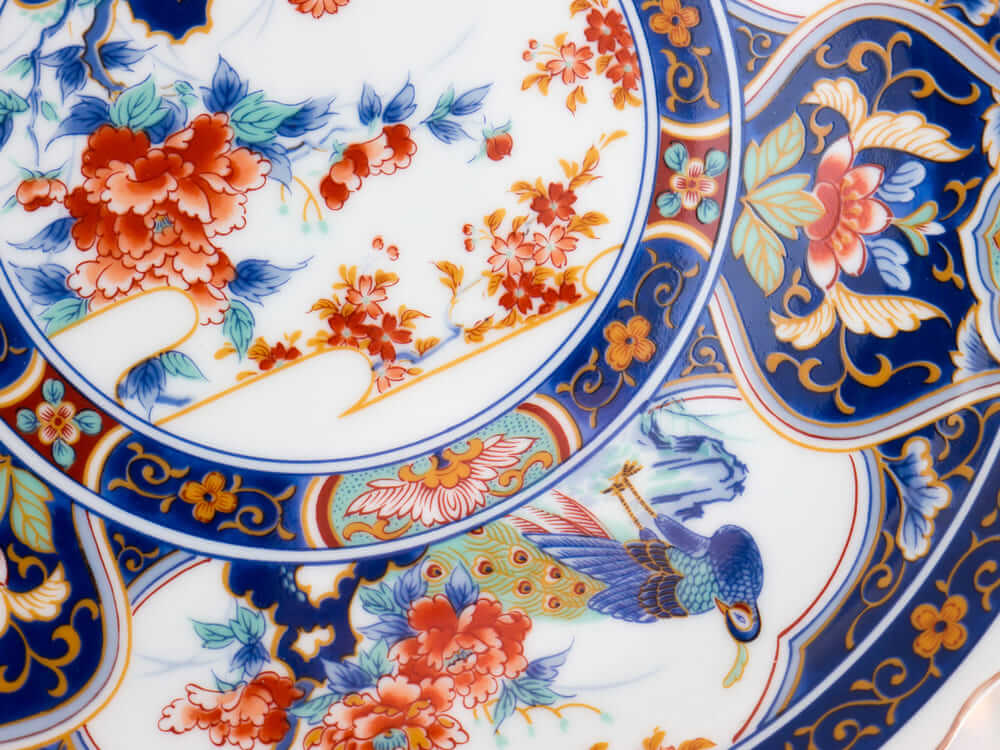 There are still many kilns and historic sites in Arita Town and Imari City and it is famous for the production of "Arita ware and Imari ware".
In Saga Prefecture, there is a traditional craft called "Hizen Bidoro", which is designated as an important intangible cultural property.
It is a warm glass product because it is made by a method called air blow without using a mold.
Shiraishi-yaki made in Miyaki Town is a historic pottery that combines white sand, Amakusa porcelain and porcelain stone.
Good season for sightseeing in SAGA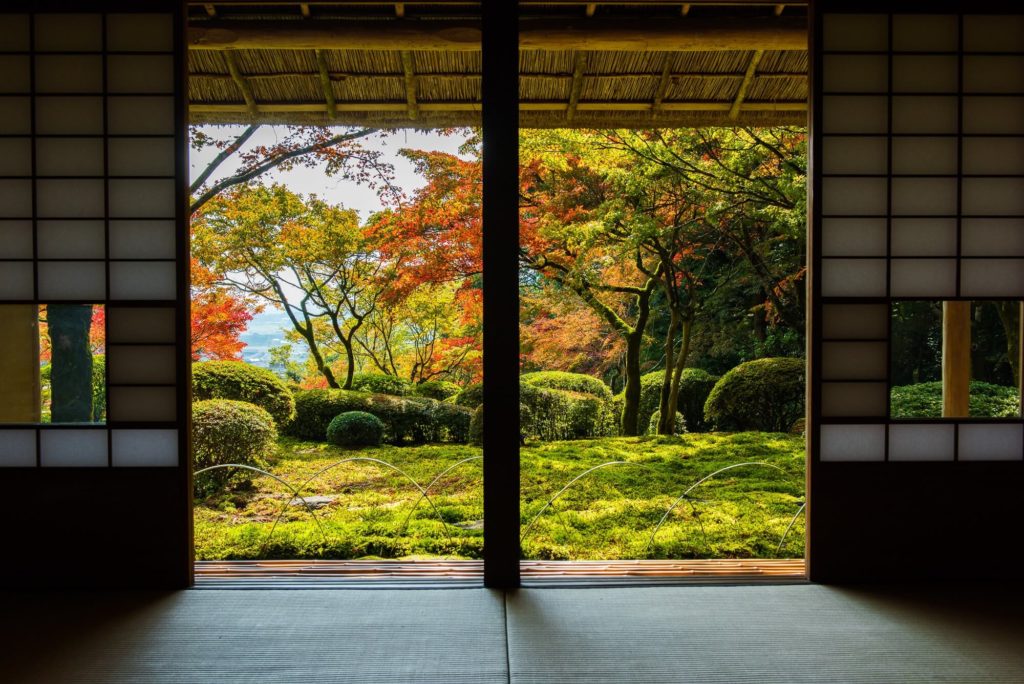 The climate of Saga Prefecture is mild with an average annual temperature of 16 degrees Celsius.
It is close to the Genkai Sea in the north and the Saga Plain in the south and there is little rain, making it easy to travel all year round.
Saga's popular tourist spot "Kunenan" can be seen for a limited time in spring and autumn.
The beautiful villas and gardens of Yataro Itami, a Saga businessman from the Meiji era, will be open to the public garden when the autumn leaves and in spring when the fresh green is beautiful.
Summary
Saga Prefecture is a tourist destination with abundant nature surrounded by the calm Ariake Sea and the magnificent Genkai Sea.
In Saga Prefecture, flowers such as cherry blossoms, azaleas and wisteria bloom in spring and beautiful autumn leaves can be seen in autumn.
Blessed with nature, it is easy to spend in a relatively warm climate all year round and can be enjoyed regardless of the season.
We recommend activities for the whole family as the seafood and mountain dishes are plentiful and delicious.