Oita Prefecture, one of Japan's leading hot spring resorts is a popular tourist destination with hot springs everywhere.
In addition to regular sightseeing hot spring tours, there are many attractions such as magnificent nature and natural monuments.
Don't miss the fresh seafood gourmet such as Seki Aji and Seki Saba caught in the Bungo Channel.
Here are 10 popular sightseeing spots and travel tips for those who are new to Oita.
Location of OITA
Oita Prefecture is located in the eastern part of Kyushu and is a famous hot spring resort known nationwide as a "hot spring prefecture".
There are many hot springs such as "Beppu Onsen" where you can enjoy the hell of the source and "Yufuin Onsen" where you can enjoy the nature of the mountains.
Oita Prefecture boasts the largest amount of hot springs in Japan and attracts domestic and foreign tourists under the banner of "Oita Prefecture, the number one hot spring in Japan."
10 must-visit sightseeing spots in OITA
You can relax in the hot springs while admiring the beautiful scenery of Beppu and Yufuin, and check out the rare "mud baths" and "salt baths."
Here are 10 sightseeing spots where you can experience the charm of Oita with your family.
Yukemuri Observatory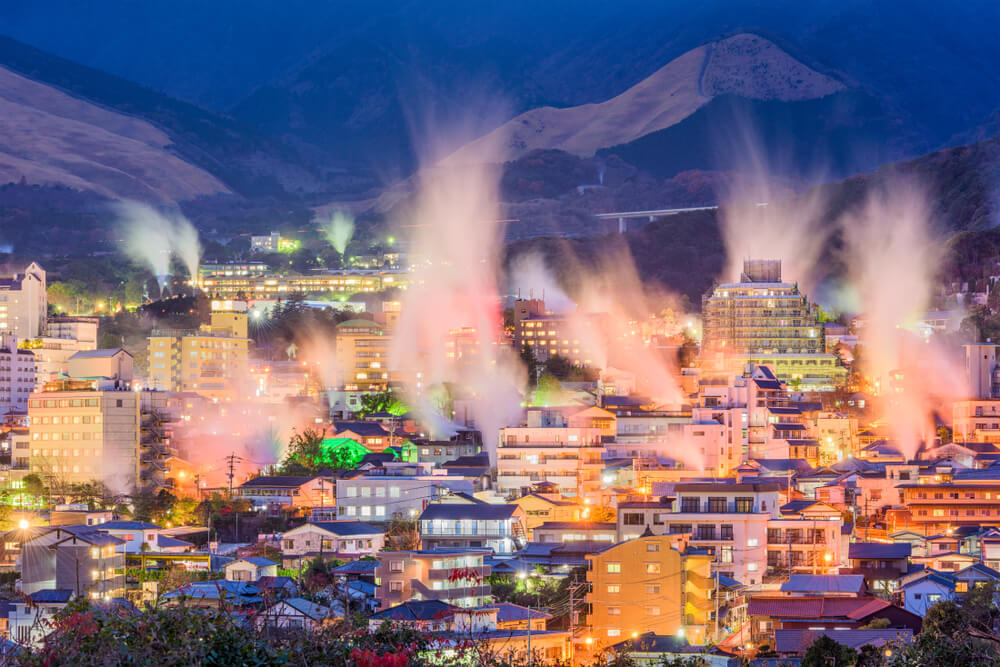 The Yukemuri Observatory, which is about a 20-minute drive from JR Beppu Station is a popular spot with a panoramic view of Oita.
Enjoy the steam rising from the city and the panoramic view of the magnificent mountains. The color changes depending on the seasons of Tsurumi and Ogiyama.
In 2010, it was certified as "Japan Night View Heritage". The steam lit up at night from the observatory is a masterpiece.
Beppu Jigoku-Meguri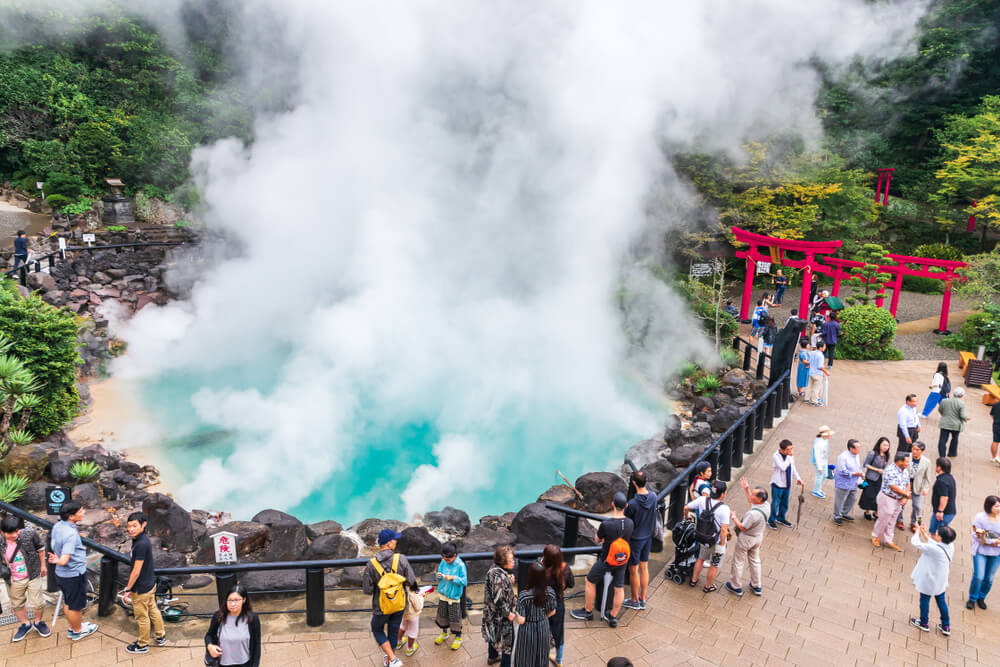 If you are traveling to Oita Prefecture for the first time, "Beppu Jigoku Tour" is indispensable.
"Beppu Jigoku Meguri" is a route that goes around seven natural hot springs called Beppu Jigoku.
Beppu Jigoku Tour is a 7-lap sightseeing course
・Umi Jigoku
・Onishi bozu Jigoku
・Kamado Jigoku
・Oniyama Jigoku
・Shiraike Jigoku
・Blood Pond Jigoku
・Tatsumaki Jigoku
The name "hell" comes from the fact that fumaroles, hot mud and hot water have been discharged for about 1,000 years.
"Blood Pond Jigoku" is powerful because red mud containing magnesium oxide and iron oxide is released by a chemical reaction that occurs underground.
Umi Jigoku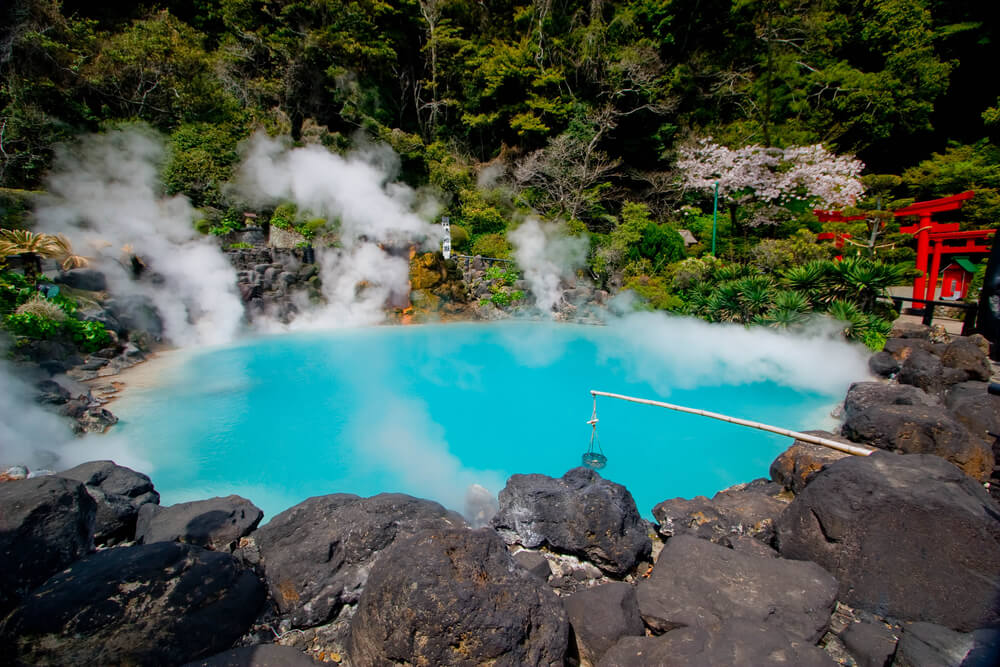 Of the seven sources of information in Beppu, we recommend "Umi Jigoku" which creates a fantastic atmosphere.
The mysterious and cool cobalt blue pond was created 1200 years ago by a mountain explosion. Tsurumi.
Iron sulfate, which is a component of hot springs, melts and turns into a beautiful blue color, giving it a cool color but the actual hot spring temperature is 98 ° C.
In the on-site greenhouse, you can admire tropical plants and sell hell-boiled hot spring eggs and hell-steamed pudding.
Myoban'onsen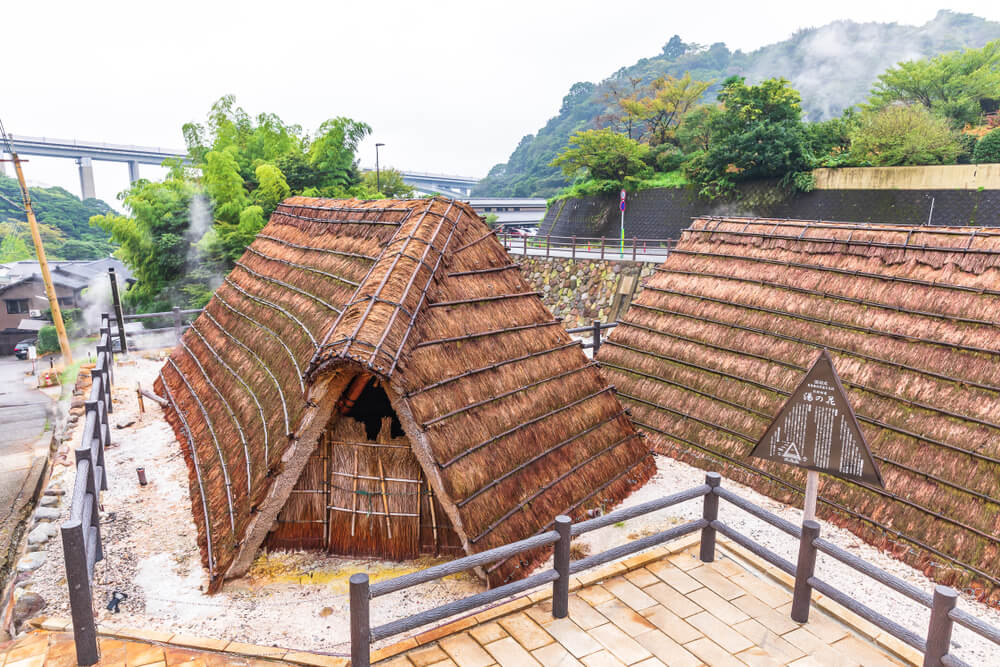 "Myoban' Onsen" is located at the foot of the mountain about 15 minutes by car from JR Beppu Station. Tsurumi.
Known as the highest hot spring resort in Beppu,
This hot spring is characterized by muddy water and sulfur springs.
The surrounding area is full of sulfur scent, and the natural bath salt "Yunohana", which is the raw material for hot springs is a popular souvenir.
In 2006, the tile-roofed hut called Yunohana Hat was designated as an important intangible folk cultural property of the country.
Kokonoe 'Yume' Suspension Bridge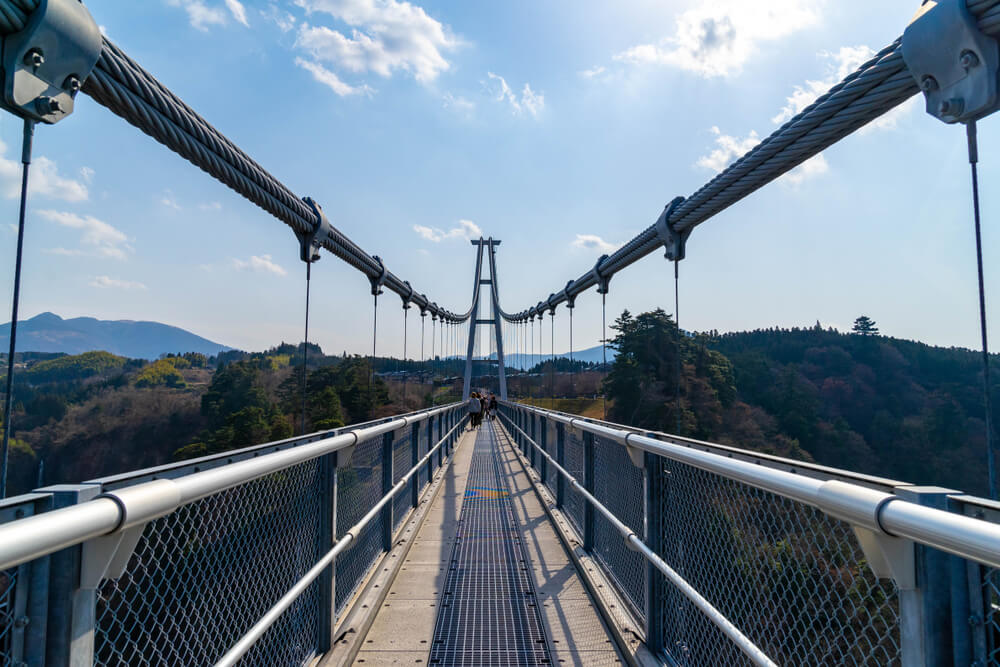 Kokonoe Yume Otsuri Bridge, about 50 minutes by car from JR Yufuin Station is the tallest suspension bridge in Japan.
Walk while gazing at the 173m high promenade and enjoy a 360-degree view.
The number of tourists increases during the fall foliage season and the 100 best waterfalls in Japan, "Shindou Falls" seen from the top of the bridge are impressive.
YUFUIN FLORAL VILLAGE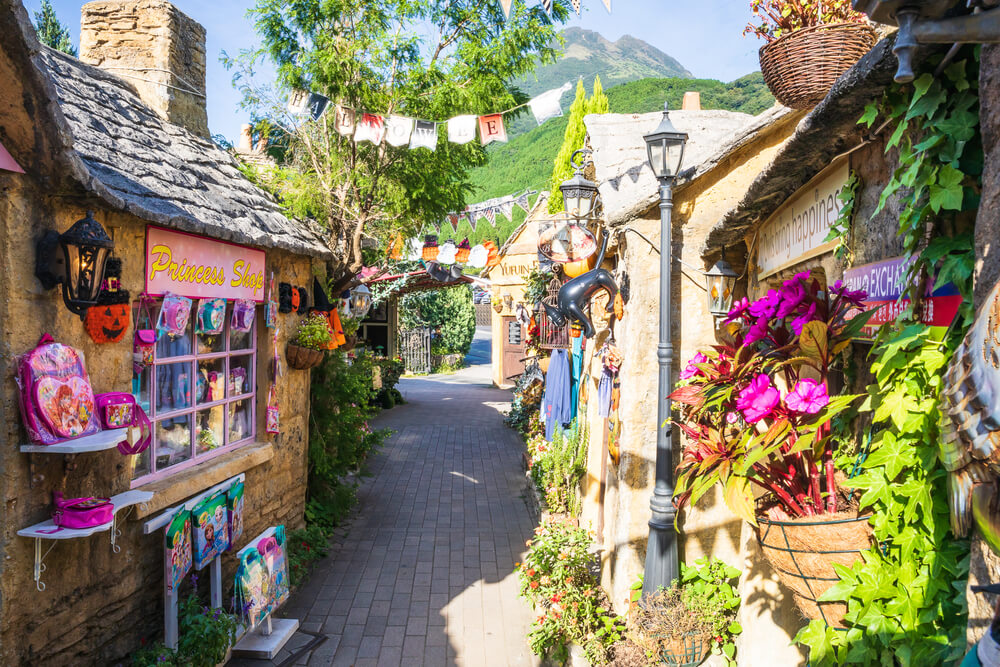 There is a small theme park "Yufuin Floral Village" in the center of Yufuin.
A spot that recreates a village in the Cotswolds region of England which is famous as the shooting location for the movie "Harry Potter".
There is a small flowering cityscape on the promenade on the premises. The local Yufuin souvenir shops are lined up beautifully.
At "THE HIDEOUT", you can enjoy the classic atmosphere of classic cars and antique goods.
Yamanami Highway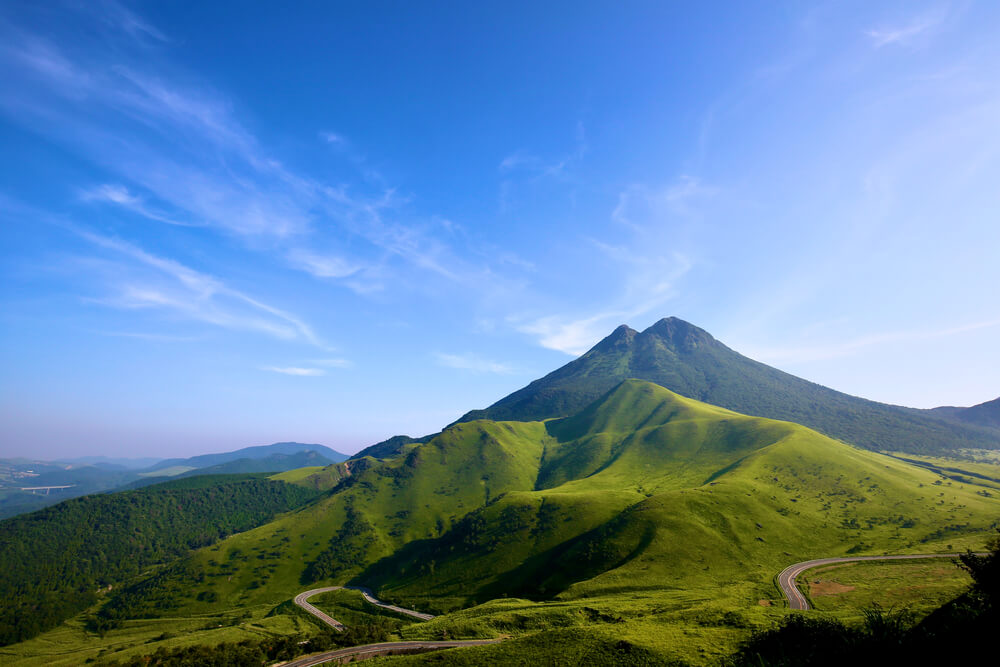 The Yamanami Highway (prefectural road 11) which has been selected as one of Japan's 100 famous roads is a 5-minute drive from Yufuin.
It connects Yufuin in the north and Aso in Kumamoto prefecture in the south and is known as the most famous drive course in Kyushu.
The drive course, which is about 50km long and takes about 1 hour is dotted with standard sightseeing spots and you can walk around.
There are many spots to stop by, such as superb views of the mountains, Iida Kogen, Senomoto Kogen, ranches and hot springs.
Shindou Falls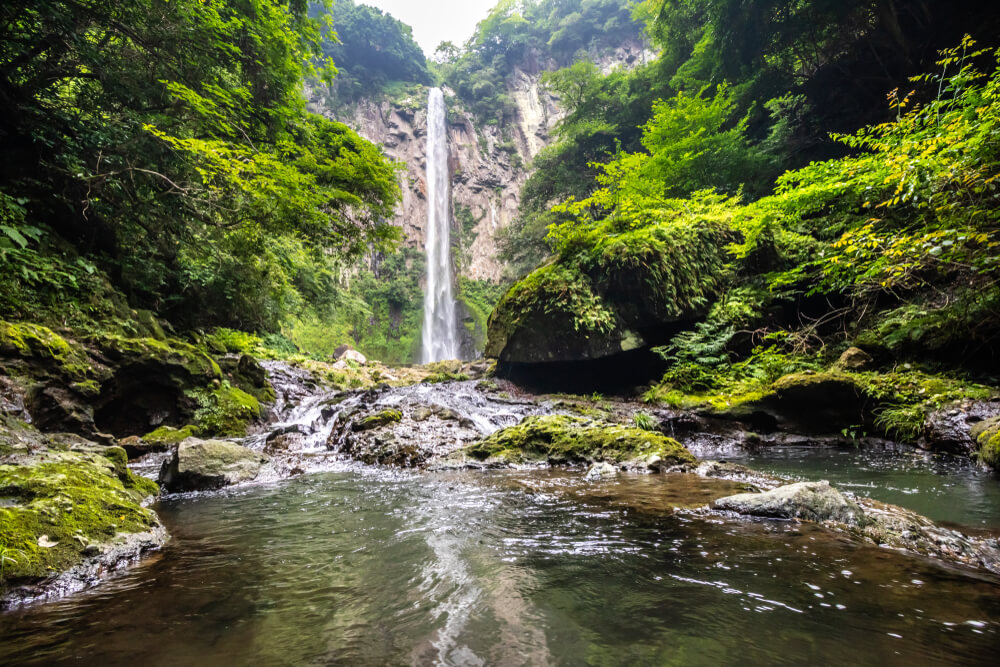 Shindou Falls, which was selected as one of the "100 Best Waterfalls in Japan" is about 30 minutes by bus from Bungo-Nakamura Station.
It is divided into Akitaki and Otaki, and you can see two waterfalls at the same time from the top of "Kokonoe Yume Otsuri Bridge".
In autumn, which is famous for its autumn colors, the waterfalls that flow in red and yellow between the piers of camphor are spectacular.
Firen Limestone Cave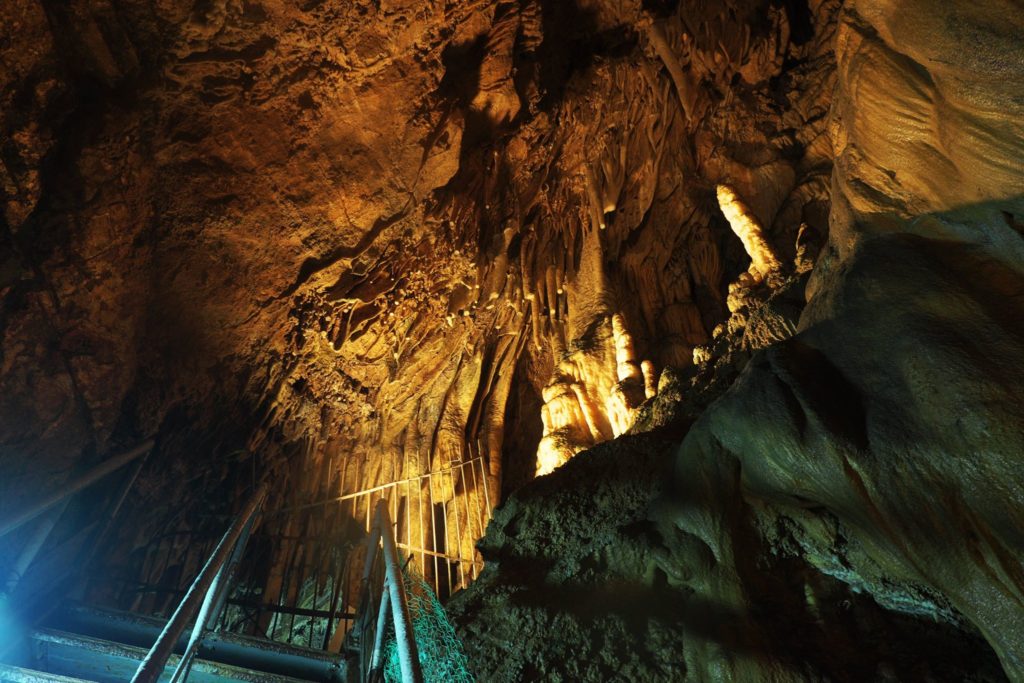 "Wind Ren Limestone Cave" About 15 minutes by car from Inukai Station. It is designated as a national natural monument.
The promenade is surrounded by beautiful mountains that change color with the seasons,
you will be impressed by the beauty of nature.
Located in a limestone cave hall, Ryugu Castle offers a fantastic and mysterious experience that is reminiscent of old tales.
Harajiri Falls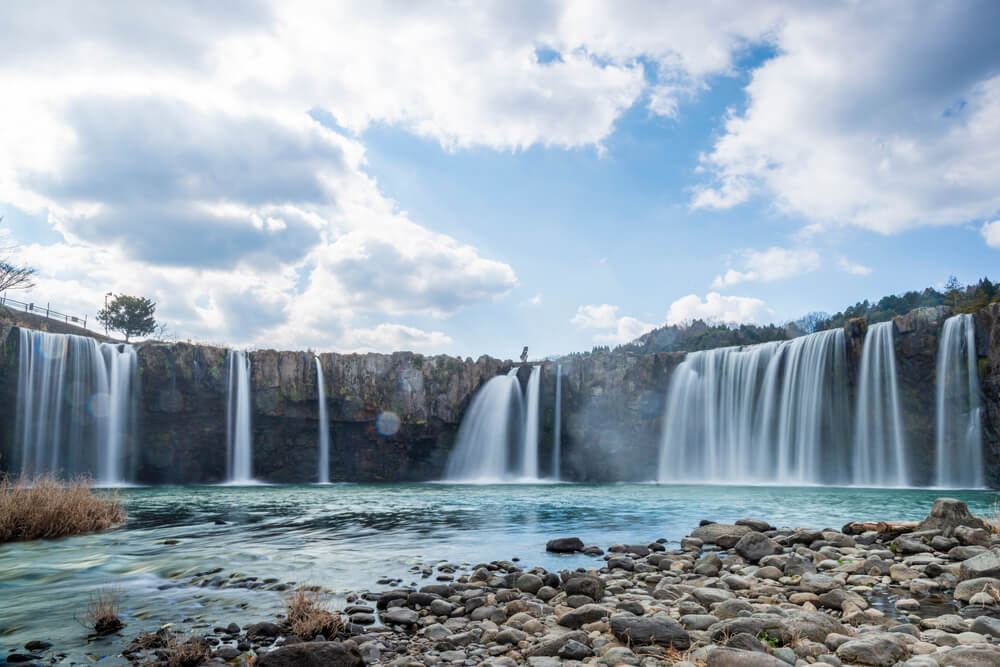 "Harajiri no Taki" in Bungoono City is a famous waterfall that has been selected as one of the "100 Best Waterfalls in Japan" and "100 Superb Views of Oita Prefecture".
Harajiri Falls is a powerful waterfall created by a pyroclastic flow generated by a large-scale eruption of Mt. Aso about 90,000 years ago.
The 120m wide and 20m high waterfall that suddenly appears in the middle of the plain is worth a visit.
How to get around while sightseeing in OITA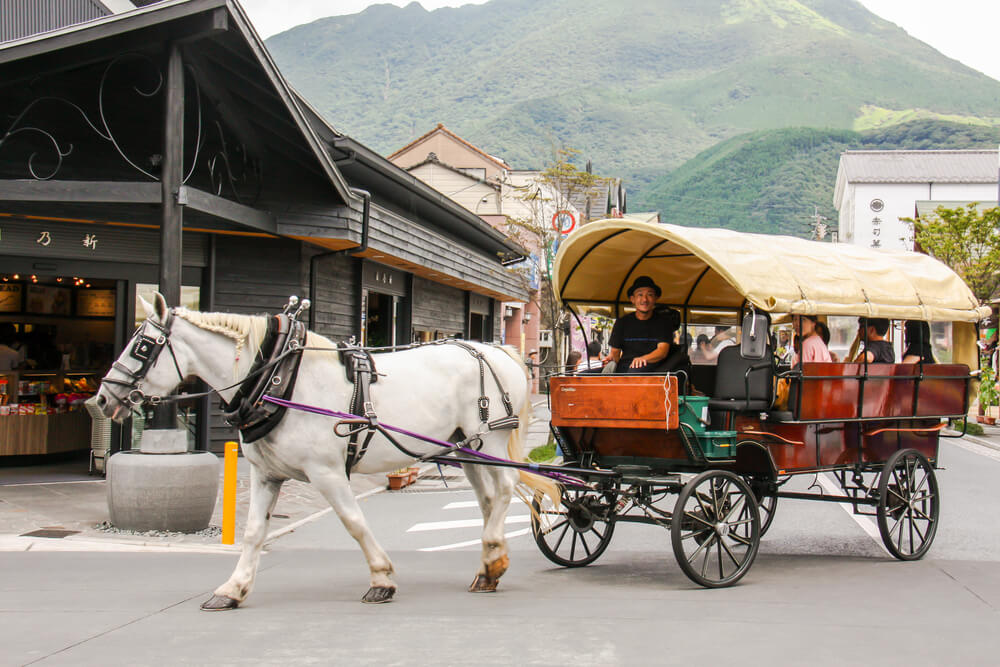 If you want to take a walk in Yufuin, we recommend Tsujisha, where you can go sightseeing at Tsujisha.
About 50 minutes from JR Yufuin Station to major hot springs and sightseeing spots.
If you come by car, you can use the special fare on the expressway with the NEXCO West Japan "Kyushu Sightseeing Tour Drive Pass".
How to enjoy walking around OITA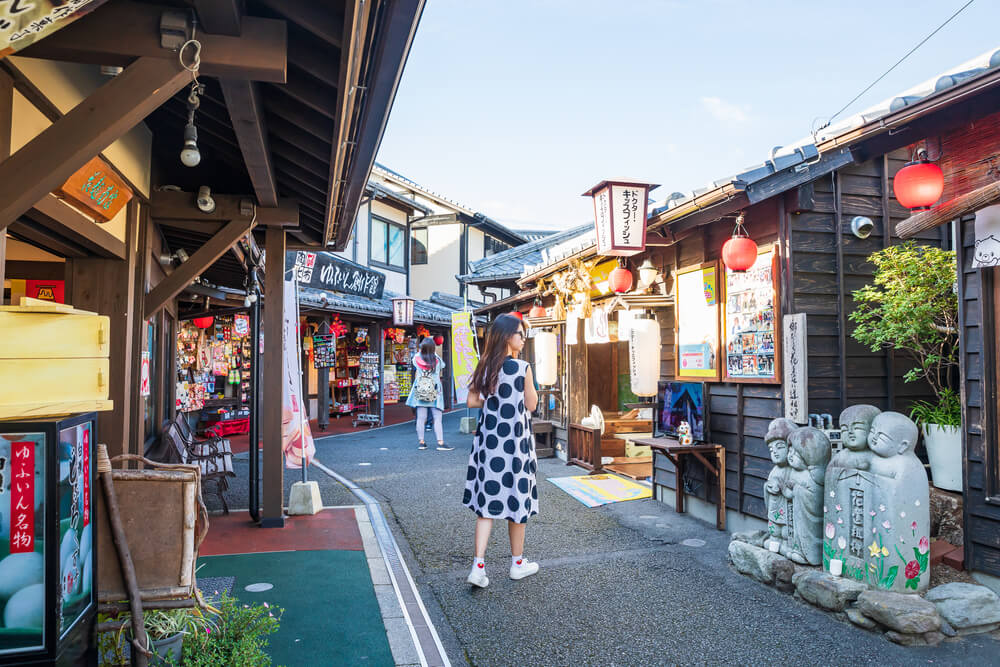 To explore Oita Prefecture, we recommend the Nioza area which is a 10-minute walk from JR Usuki Station.
There are samurai residences, temples and souvenir shops that have been famous since the Edo period, and you can enjoy the charming castle town.
How to choose an activity for sightseeing in OITA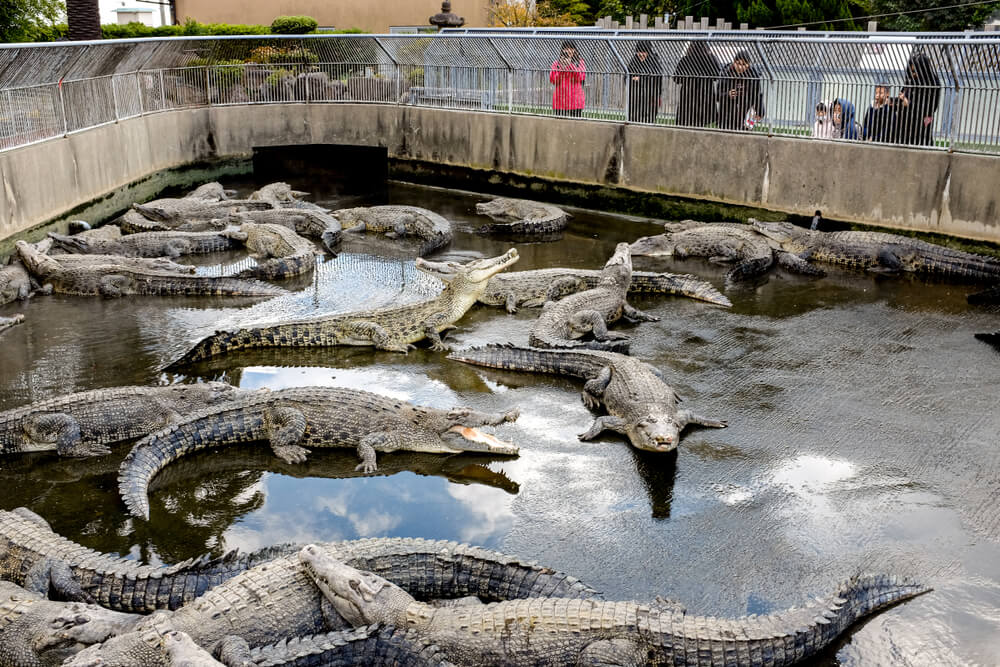 Japan's largest safari park "Kyushu Natural Animal Park African Safari" is home to about 1,400 wild animals of 70 species in a park spread over a vast grassland.
At the Oita Marine Palace Aquarium, you can enjoy the entertainment of sea creatures such as walruses and dolphins.
Sanrio Character Park "Harmony Land" is a must-see for girls full of shows and attractions such as Hello Kitty and My Melody.
How to choose a meal for sightseeing in OITA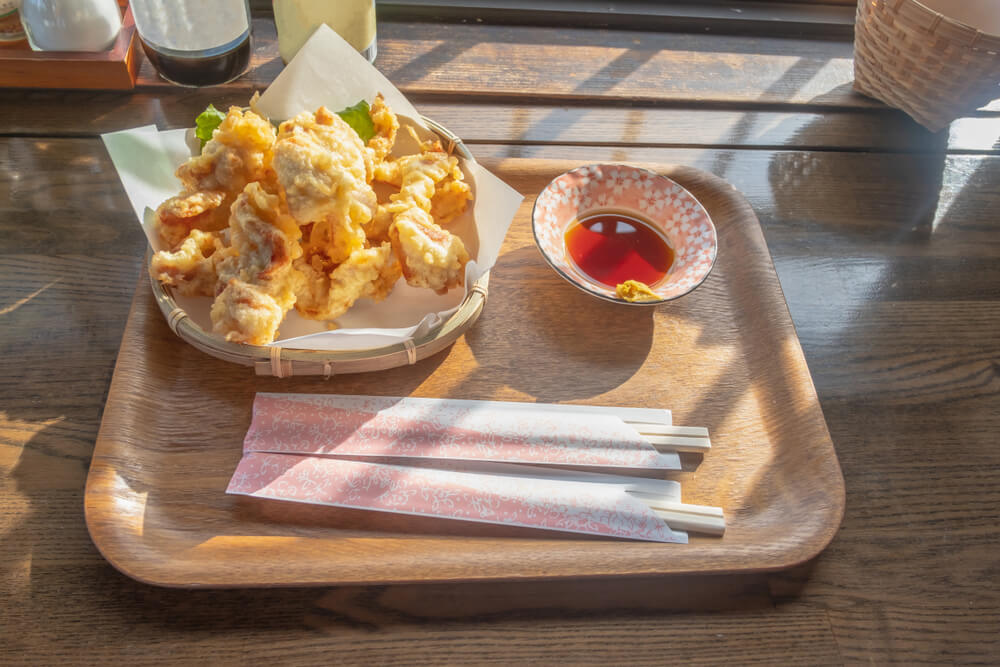 For local cuisine of Oita Prefecture, please see "Ajidokoro Yoneda" which is about a 15-minute drive from JR Beppu Station.
Oita's local dish "Dango Dashi" is an exquisite soup made with miso that contains plenty of seasonal vegetables.
The Yufuin Expressway on the way from JR Yufuin Station to Lake Kinrin is a popular gourmet spot in Oita Prefecture.
Check out the crispy "Gold Award Croquette" and the rich soft serve "Yufuin Milch".
"Toriten" is an Oita specialty made by soaking chicken tempura in vinegar soy sauce or ponzu sauce.
The restaurant "Toyoken", which originated in Toriten was founded in 1918 and retains the traditional taste of using only domestic chicken thighs.
"Kabosu vinegar soy sauce" doubles the crispy and soft toriten.
How to buy souvenirs for sightseeing in OITA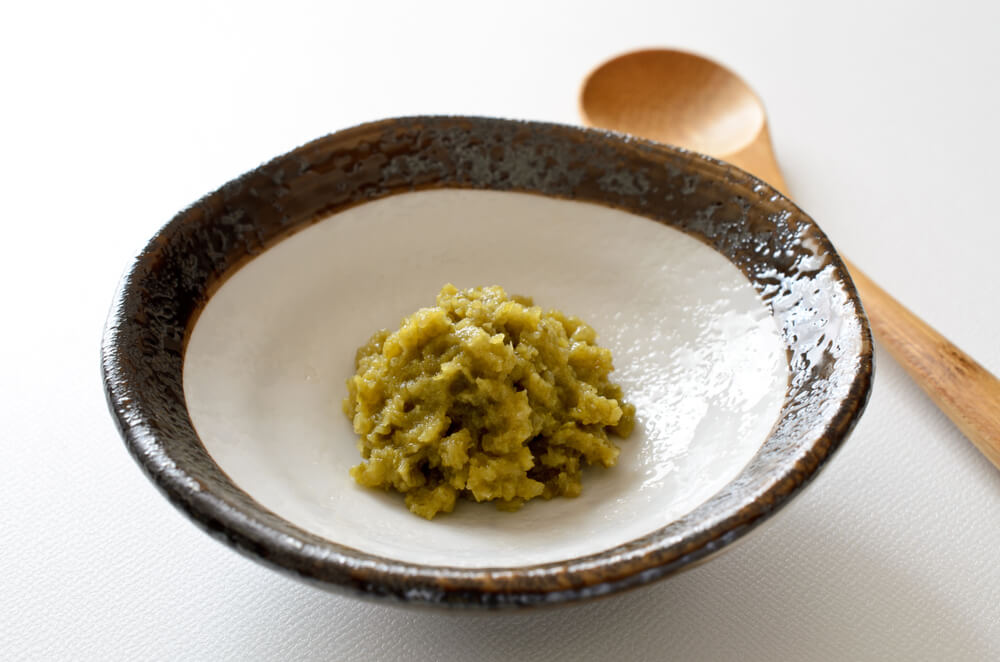 In Oita prefecture, there are many famous sweets and fresh dairy products made from local specialties.
"Kojo no Tsuki" is named after Takitaro's masterpiece. Namagashi from Japan's long-established sweets shop "Tajimaya".
Marshmallow dough with agar and namagashi wrapped in egg yolk sauce is recommended as a souvenir.
Yuzu pepper, a popular seasoning in Kyushu is a flavorful spice that uses yuzu peel, pepper and salt.
"Yuzukosho" from "Kawazu Foods" is a popular additive-free and coloring-free product that uses raw materials from Kyushu.
Good season for sightseeing in OITA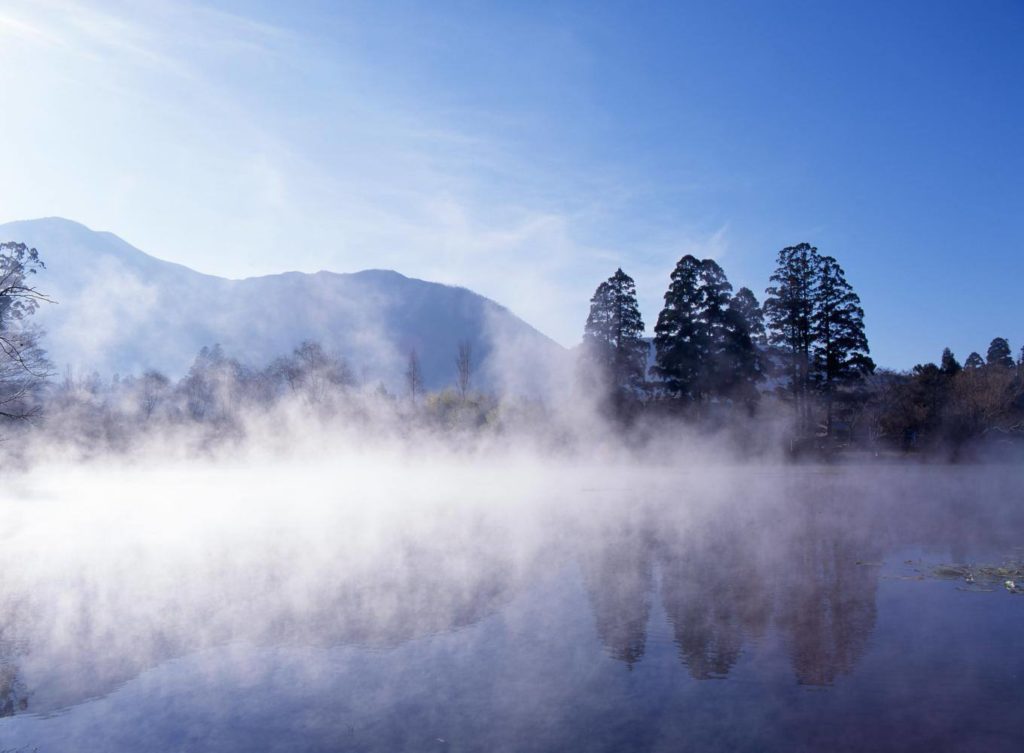 The climate of Oita varies greatly from region to region.
The northern part, which borders the Seto Inland Sea is a region with many cloudy days in winter due to the influence of the monsoon.
The central part adjacent to Beppu Bay has a relatively warm climate,the western part of the inland area is a region with many thunderstorms in the summer.
The southern part facing Miyazaki prefecture is warm, but it is raining, so please check the weather forecast.
Gourmet foods in Oita Prefecture include Seki mackerel, Seki hydrangea and raw shirasu in the fall when you can enjoy the autumn leaves and morning dew.
Summary
Oita Prefecture is a fascinating tourist destination that cannot be seen at a glance.
Why don't you go out to hot springs and theme parks with your family and have a good time in Oita ?