Nara Prefecture was the ancient capital of the Heijo Valley during the Nara period.
Visiting the Buddha statue is a popular tourist course, as many buildings and national treasures have been designated as World Heritage Sites
We will introduce the tourist spots to visit in Nara, tips for walking around the city, transportation and souvenirs.
Location of Nara
Nara Prefecture is located in the center of the Kii Peninsula in the center of Japan.
It is a long rectangular prefecture in the north and south.
Nara prefecture is an inland prefecture with no sea and is surrounded by Osaka, Kyoto, Wakayama and Mie prefectures.
There are many national treasures and Buddha statues in Nara and you can enjoy activities in the mountains surrounded by nature.
6 must-see sightseeing spots in Nara
There are three World Heritage sites in Nara and you must visit Buddha statues such as "Todaiji Temple" and "Horyuji Temple".
There are many temples and shrines where you can enjoy seasonal flowers and we recommend the magnificent spring scenery.
Let's participate in activities with the whole family in "Odaigahara" and "Mitarai Valley" surrounded by rich nature.
Todaiji Temple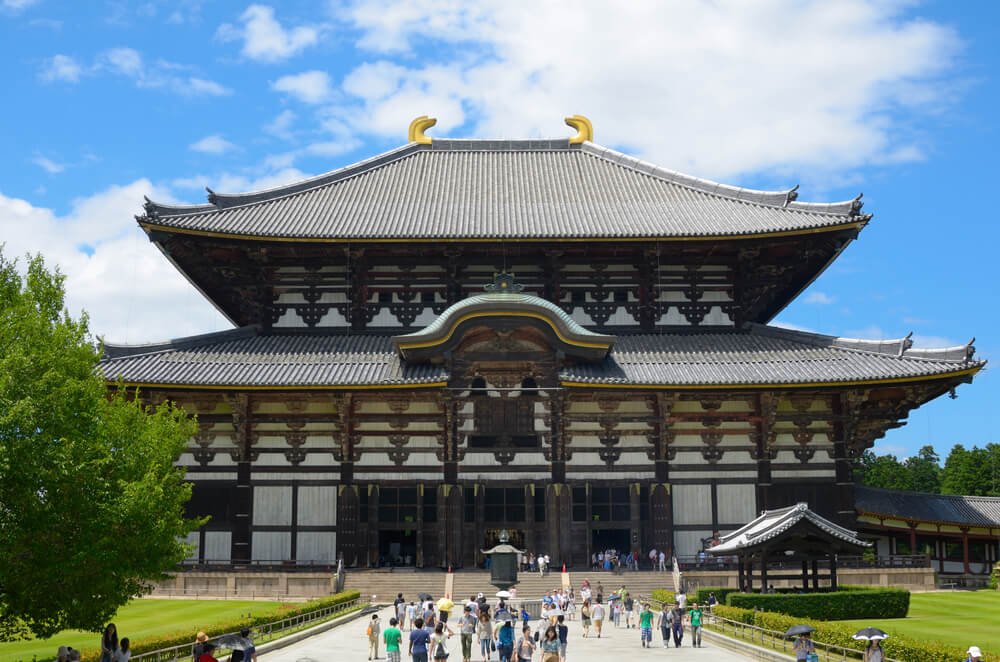 Todaiji Temple is a standard tourist spot visited by the most people in Nara Prefecture.
Built in the Nara period in 758, Todaiji is the main hall of the Kegon sect.
Todaiji disappeared in the last two races and the current building was built in 1709 during the Edo period.
Todaiji Temple was registered as a UNESCO World Heritage Site in 1998 as a cultural property of Nara Prefecture.
In Kondo, Todaiji Temple which is the Great Buddha of Nara stands quietly from a height of 15 meters.
Nara Park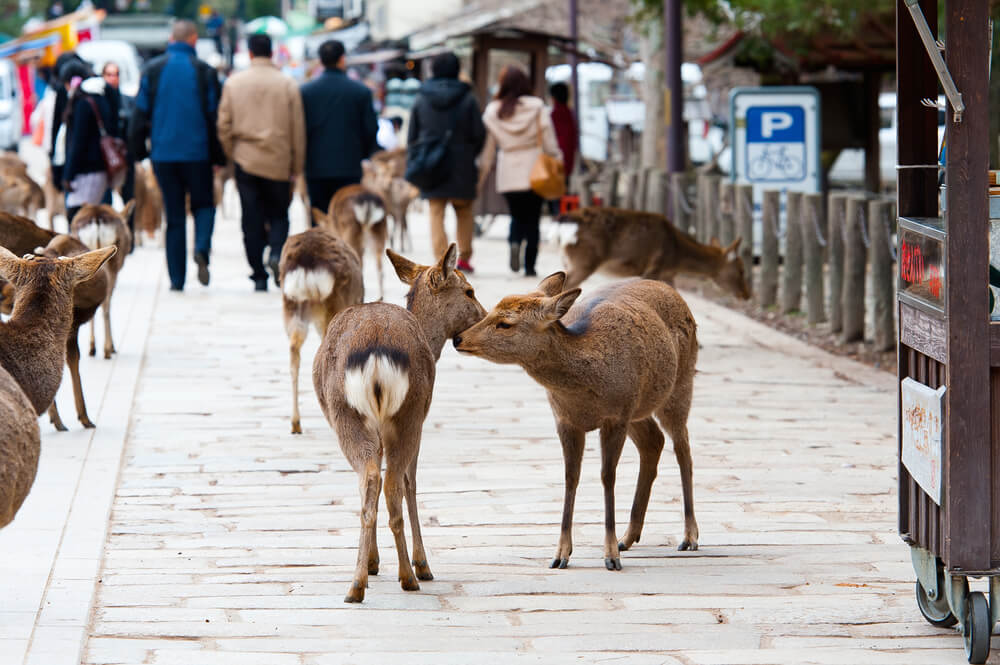 Nara Park which has a vast site is home to more than 1,000 wild deer.
The deer that inhabits Nara Park is a wild animal that has been designated as a natural monument as a "natural messenger" of the country.
Wild deers have lived in the large grasslands of the mountains for hundreds of years.
If you buy deer rice crackers at a store in the park area to feed, it will be easier for you to get close to them.
From Ukimido at the southern end of Nara Park, you can enjoy the magnificent view of the autumn colors and the sea.
Kofukuji Temple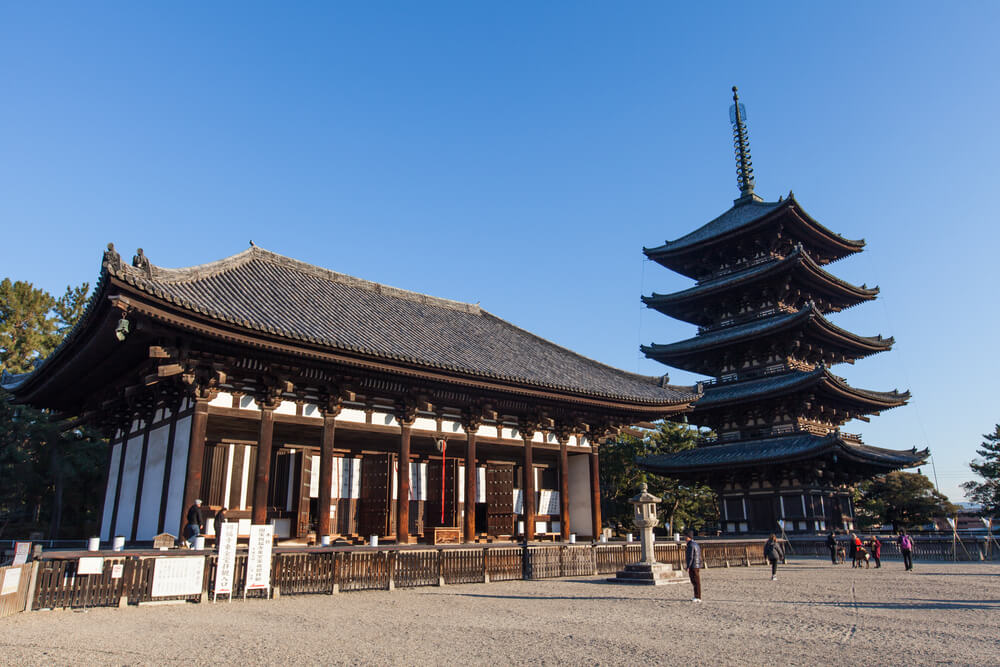 Kofukuji Temple, located in a corner of Nara Park is registered as a World Heritage site as a cultural property of the ancient capital Nara.
Kofukuji Temple has more than 100 historical treasures and important cultural properties such as Goto Tower, Kondo, and Hokuendo.
The wooden "five-storied pagoda" with a height of about 50m is also illuminated from sunset until around 22:00.
The National Treasure Museum houses the famous statue of Ashura which has been designated a national treasure.
The statue of Asura has three faces with three faces and six arms, showing different expressions at different times.
Kasuga Shrine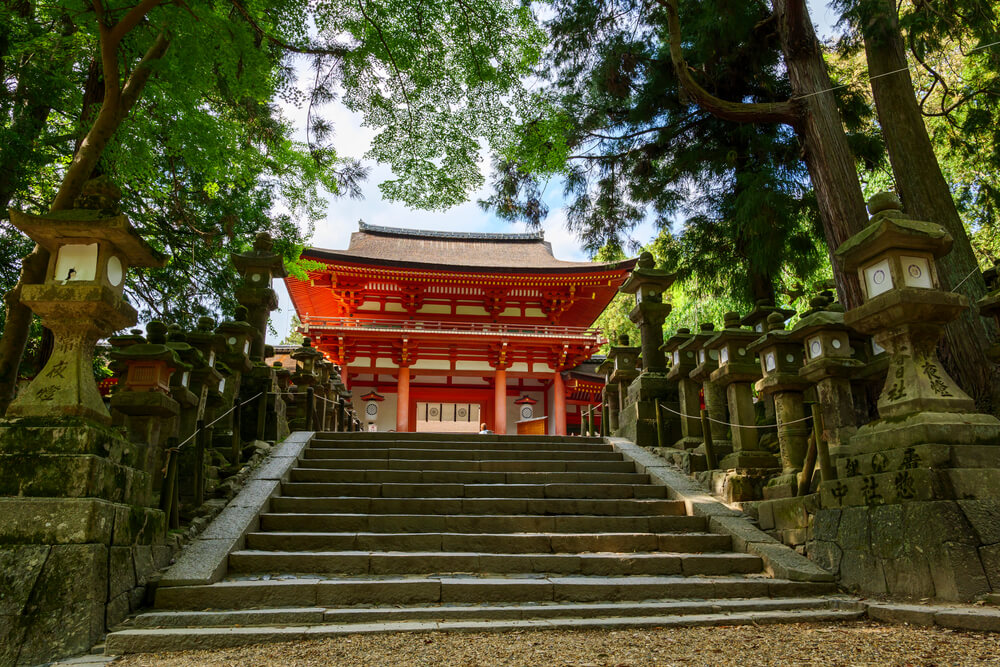 Kasuga Taisha Shrine, which has a history of 1300 years is the main hall of Kasuga Shrine.
Aabout 1,000 shrines are enshrined throughout the country.
The "Kasuga Shrine" was built to protect the Heijokyo and pray for the prosperity of the people.
Part of a historical building designated as an important cultural property.
The magnificent lanterns are lit up and you can feel the ancient city.
Mid-autumn, shrine festival, demise of Kasuga ShrineThe "Unume Festival" will be held here.
"Kasuga Taisha" and "Kasugayama Primitive Forest" are registered as UNESCO World Heritage Sites and are also popular as power spots.
Todaiji Nigetsudo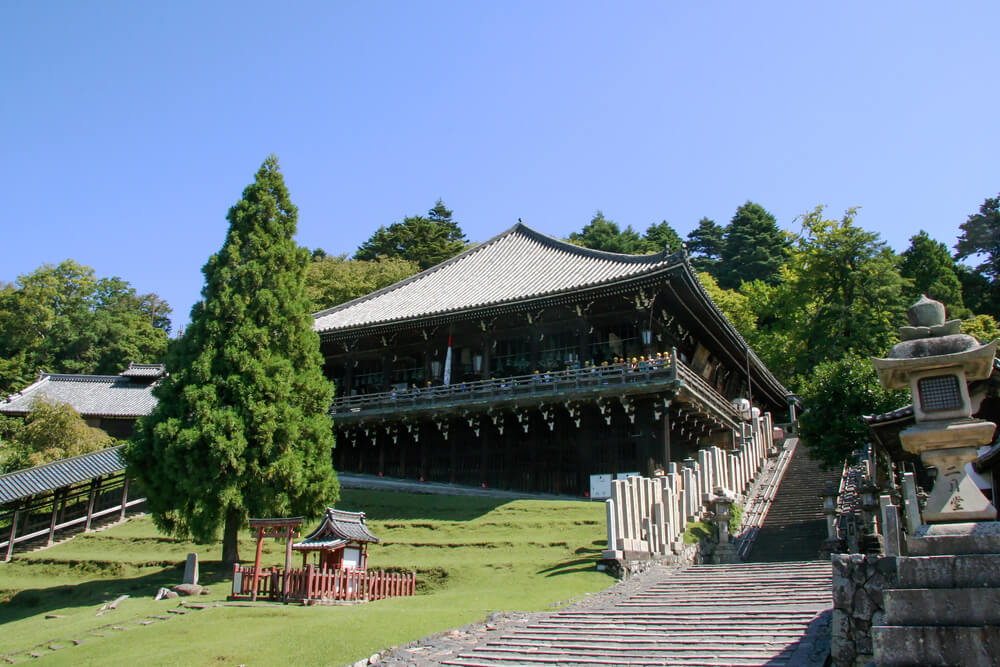 One of the temples of Todaiji Temple designated as a national treasure, Nigetsudo is a healing spot where you can feel the quiet atmosphere of the ancient city.
The Nigetsudo, rebuilt in 1669 is named after the "Omizutori" held in February of the lunar calendar.
The main images are two Jyuichi kamenon images with 11 faces called Okanon and Koganon.
On the stage of Nigatsudou, there is a spot where you can see the Daibutsuden, the city of Nara and the view of Nara Mt.Ikoma.
If you visit early in the morning when there are few people around, you can feel the nature of Nara while enjoying the quiet atmosphere.
Naramachi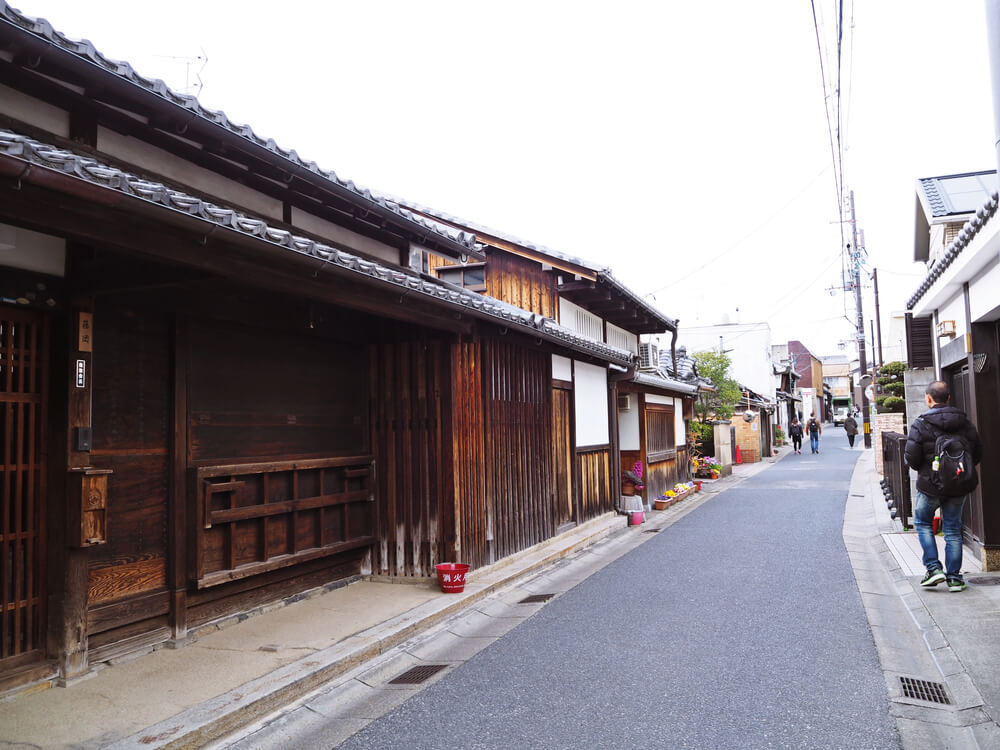 Nara's tourist attractions are often associated with the ancient capital of Nara, such as temples and the Great Buddha.
In Naramachi, you can enjoy a relaxing Japanese-style cafe lined with traditional Japanese souvenir shops and townhouses.
100-year-old house built in the Edo period is marked as "Tangible cultural property registration" and is registered as a national tangible cultural property.
If you go up to the second floor with a low roof, you can enjoy the atmosphere of a townhouse.
How to get around while sightseeing in Nara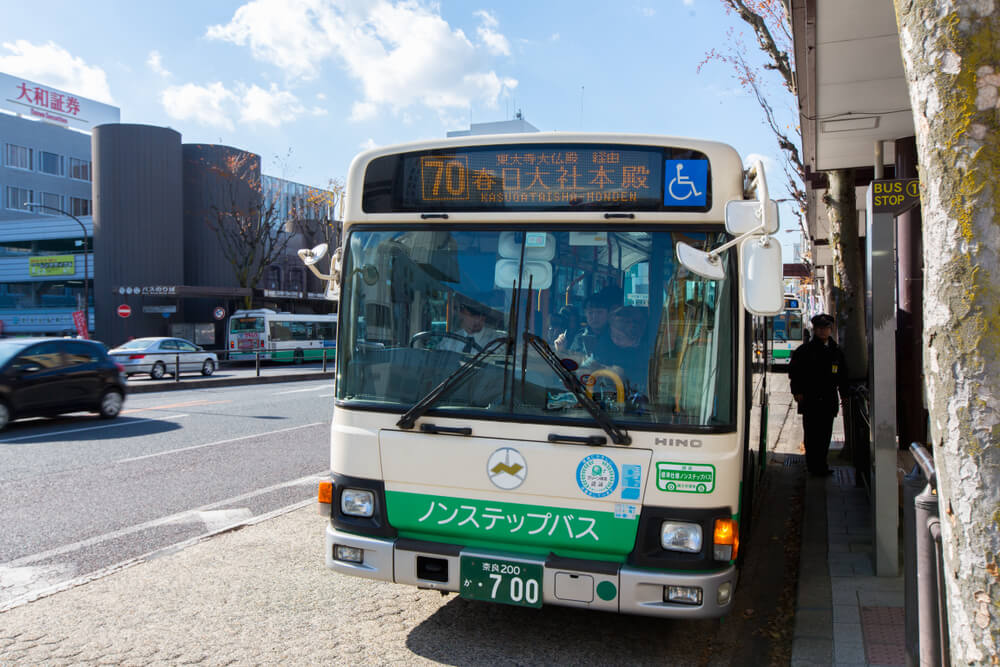 You can see the main areas of Nara by renting a car."Unlimited bus ride" tickets are recommended.
The Kintetsu Electric Railway "Nara World Heritage Free Ticket" is a perfect set to travel between Kyoto and Nara.
You can use the city shuttle bus to visit Gangoji Temple, Naramachi Lattice House.
There are few JR lines, but it is within walking distance from JR Kyoto Station to Kintetsu Nara Station and JR Nara Station.
How to enjoy walking around Nara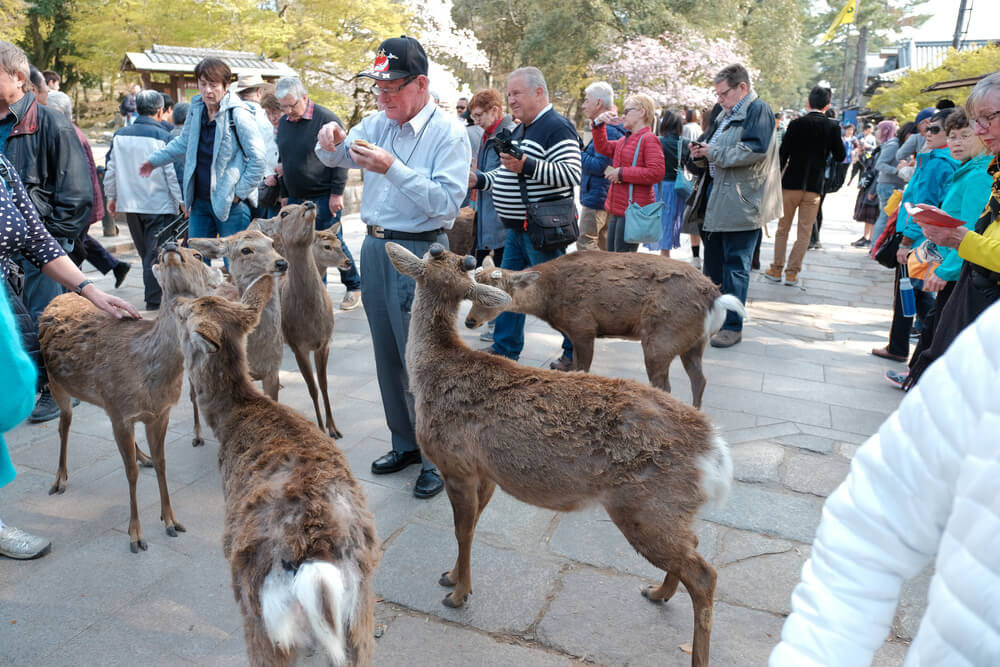 World heritage tours of Nara Park concentrate on Nara Park such as Todaiji Temple, Kasuga Taisha Shrine, Kofukuji Temple and Genkoji Temple.
Enjoy the cityscape of Nara, where the world's best cultural heritage stands, while watching Buddha statues and buildings with a single camera.
We also recommend a tour around the sightseeing spots and historical streets of Nara Prefecture with your guide.
There are many general stores and restaurants along the Kyokaido which is crowded with many tourists.
How to choose an activity for sightseeing in Nara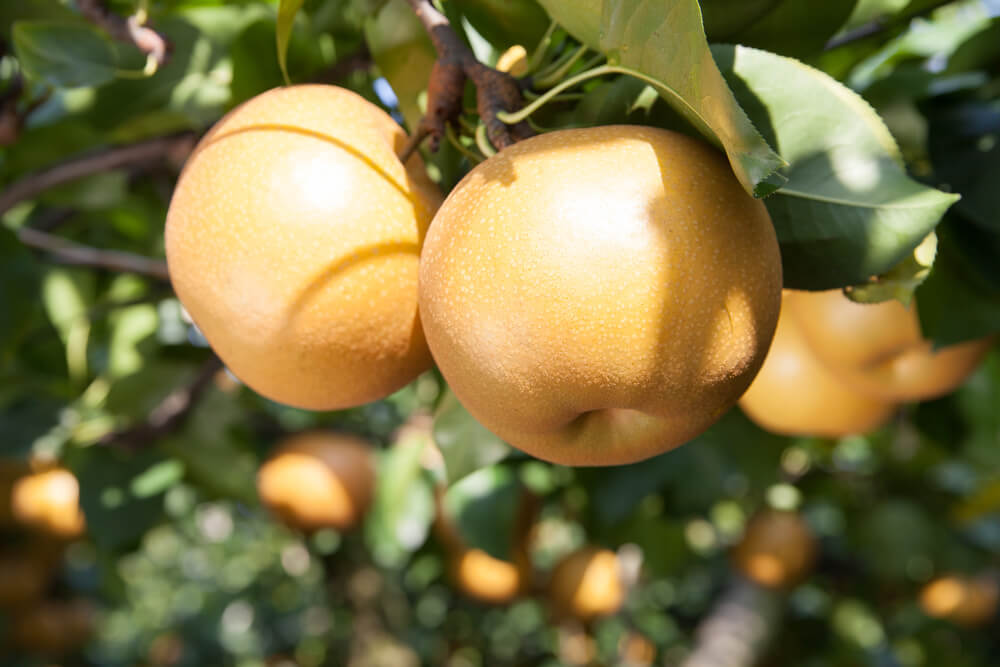 Nara Prefecture is surrounded by nature, check out the recommended activity spots for the whole family.
"Hakusuien" is a pear picking farm in Ota Kogen, the gateway to Yoshino.  
We cultivate several types of pears, including Akizuki pear and Shintaka pear and you can enjoy plenty of fresh pears.
Nara Uda Zoo Park is a vast park where you can interact with various animals such as goats, sheep, ponies and cows.
You can experience butter making, milking, pony riding and feeding.
The all-you-can-eat Keiyo is popular at Yamamoto Kanko Vineyard, where a lot of grapes are sold.
How to choose food for sightseeing in Nara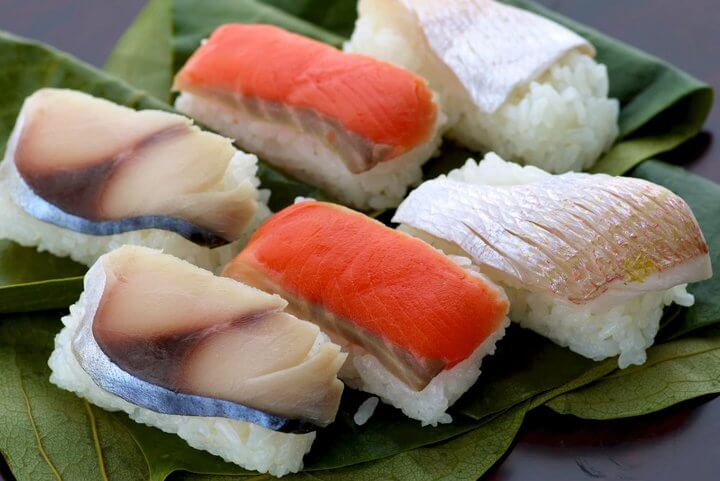 In Nara Prefecture, you want to fully enjoy the local gourmet food loved by locals.
"Kakinoha zushi", which has a history of over 100 years is a special product born in the Yoshino region of Nara Prefecture.
A local dish in which fish fillets such as mackerel and salmon are placed on rice, wrapped in persimmon leaves and aged.
First start using persimmon leaves, which have antibacterial and antioxidant properties to grow marine products in the mountains of Nara.
We also recommend Nara-zuke, a pickled melon and cucumber, Warabi-mochi and Kuzumochi, which uses Yoshino Masaru and Nara sake.
How to choose a meal for sightseeing in Nara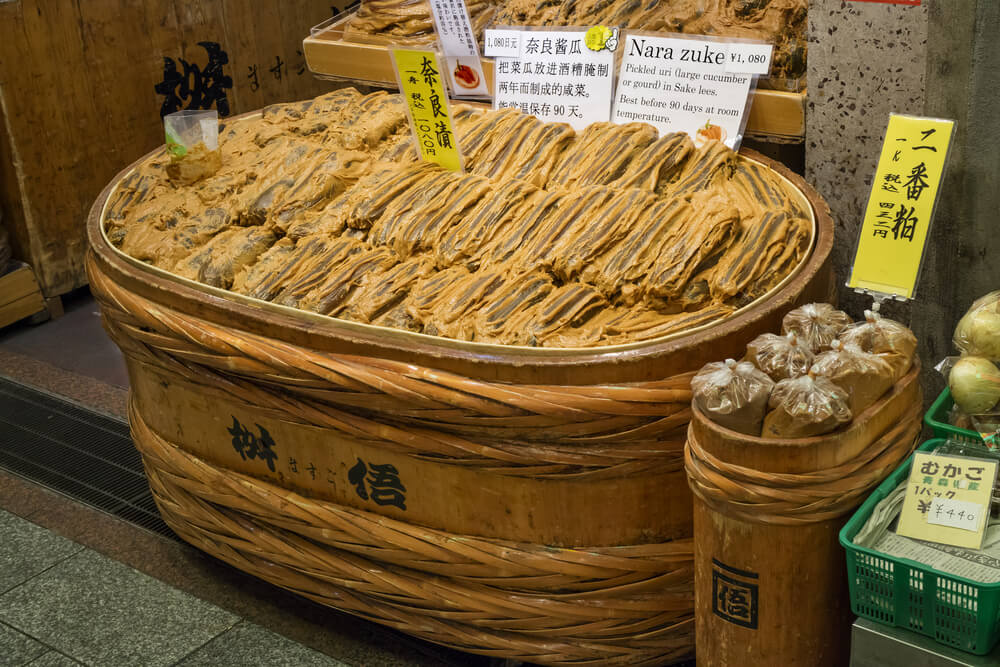 Nara souvenirs, check out specialty products such as Nara pickles, persimmon leaf sushi, and Miwa Somen.
Nara pickles from the well-established "Imanishi Main Store" are popular products in which black cucumber and watermelon are pickled for 5 years.
"Kuzumochi", which uses Yoshimoto Hon-Kuzu from the well-established confectionery store "Kaya" founded in the Meiji era is a dish where you can enjoy the original taste of Kuzu.
Good season for sightseeing in Nara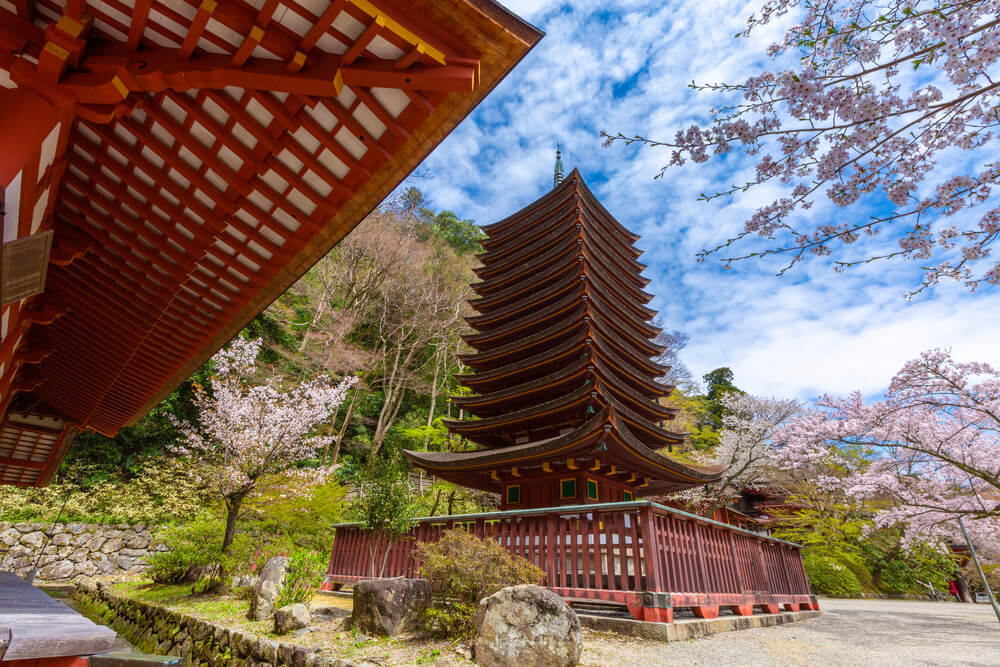 The best time to visit Nara is from March to May when it's sunny.
The temperature is around 20 degrees, so you can enjoy the city and Nara Park while feeling the breeze.
During the cherry blossom season, there are many sightseeing spots such as Nara Park, Todaiji Temple and Kasuga Shrine.
The Shosoin Exhibition, held from late October to mid-November, will be crowded even on rainy days, so make sure you have plenty of time to spare.
Summary
In recent years, along with the popularity of Kyoto, Nara prefecture and foreign tourists are increasing.
Please enjoy a precious trip around the sightseeing spots of Nara Prefecture and experience the ancient city.