About Nagoya sightseeing, you think that it is only going to Nagoya Castle and eating misokatsu(pork cutlet with miso sauce)?
Nagoya sightseeing spots and food which are not in Tokyo and Osaka are increasing.
Nagoya is easy to visit from Tokyo or Osaka. You can enjoy sightseeing for a day or two days.
We introduce 5 must-visit sightseeing spots and the tips for walking around Nagoya.
Where is Nagoya located ?
5 must-visit sightseeing spots in Nagoya
If you go out of main area of Nagoya like Sakae or Osu, you and your family will find good sightseeing places.
1. LEGOLAND Japan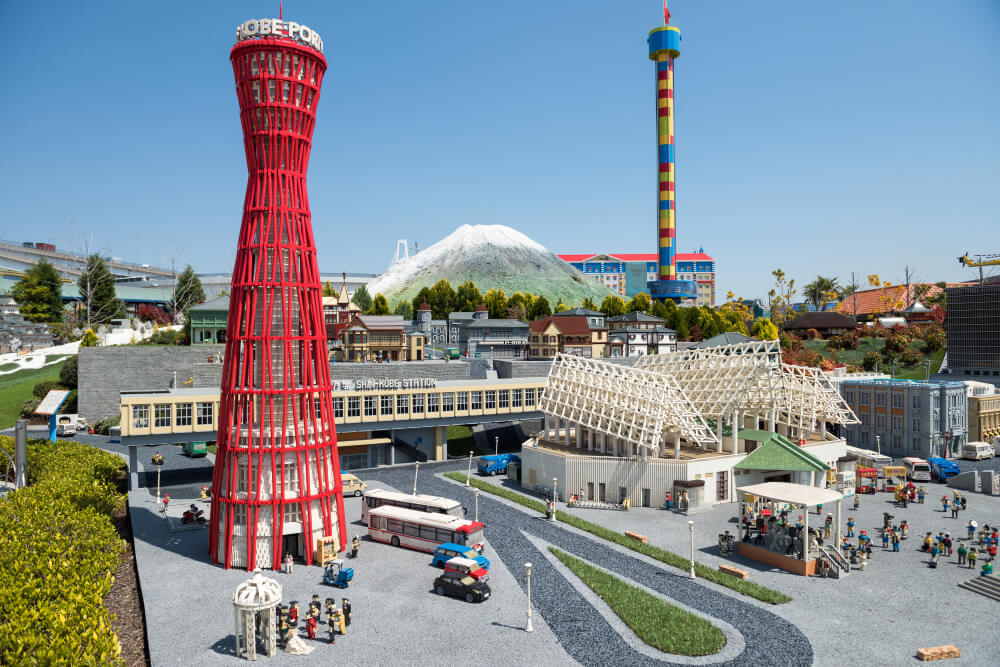 LEGOLAND Japan was opened around Kinjofuto in April 2017. It is an amusement park produced by LEGO.
The opening of LEGOLAND Japan got attention in Japan. It became a new sightseeing spot where many tourists visit.
It is one of LEGOLAND in seven countries. Facilities, rides and attractions in there look like being made of lego bricks.
There are "miniland" which shows the miniature version of locations in Japan with lego blocks, a factory which makes lego blocks, shows and restaurants. You feel lego everywhere.
There are a lot of places to experience. The whole family enjoy playing for a day.
If you want to go to an amusement park, Tokyo is Disney land, Osaka is Universal Studio Japan and Nagoe is LEGOLAND Japan
2. Nagoya Castle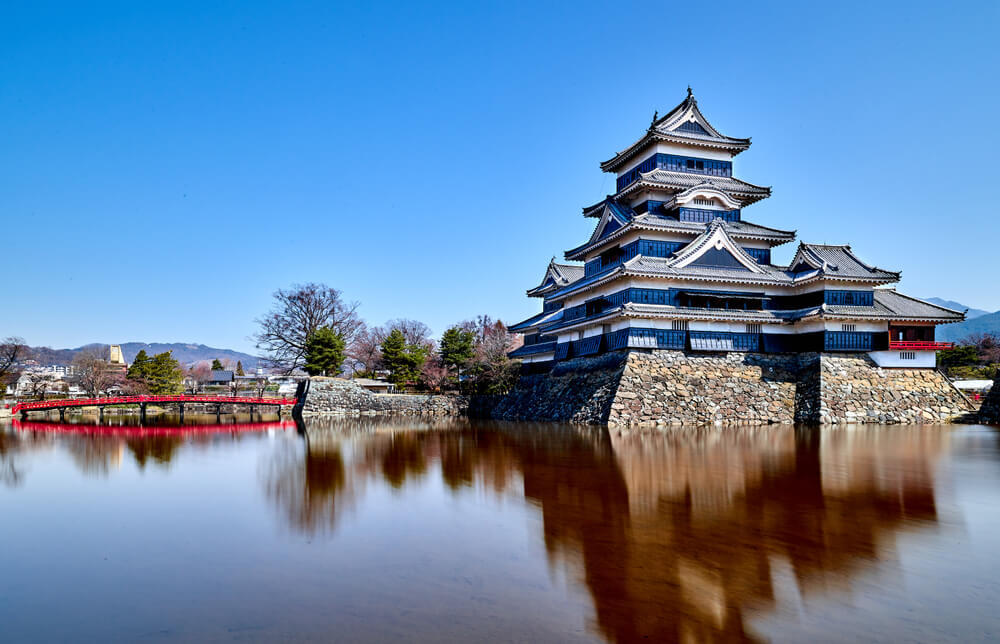 Nagoya Castle is a standard sightseeing spot. You should take your time looking around because it is the symbol of Nagoya.
It is registered as one of Nippon 100 meijo(Japan top 100 castles) and National Historic Site.
The castle was built by Ieyasu Tokugawa for his son, Yoshinao. This is a popular site to take some souvenir photos.
It was destroyed by fire during the World War 2. It was rebuilt in 1959 with Golden Shachihoko (it is a mixture of a dragon and fish with thorns and sharp fang).
A new facility called "tonarino" is opened in Meijo Park next to Nagoya Castle in April 2017.
Near the main gate of Nagoya Castle, an eating and drinking facility "Kinshachi Yokocho" is opened, which you can taste Nagoya food.
3. Oasis 21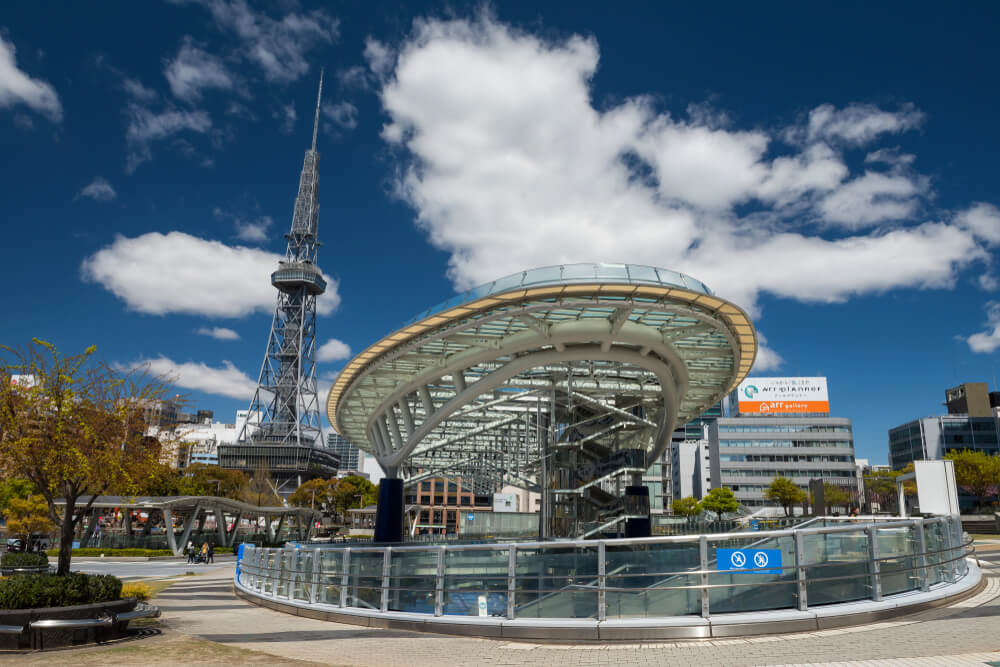 Oasis 21 has a pathway 14 meters above the ground, called "Spaceship Aqua."
The pathway is consisted of frosted glass floor. When you are on the lower floor, you see people on the pathway walking.
The pathway is along with a large elliptical fountain. When you walk there, you can see water ripples on the water surface of the fountain.
There are 32 shops under the ground, a grassy field on 1st floor, and the pathway on the top. The pathway is a relaxing spot where you walk around the fountain.
Oasis 21 is connected with a bus terminal of Sakae Station and museum. If you stop by here during shopping and sightseeing, you will be fine by the power of nature.
4. Kinshachi Yokocho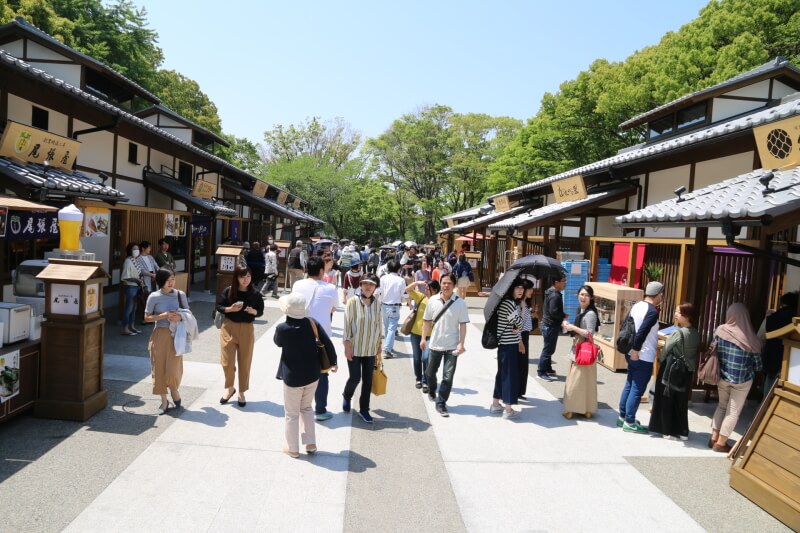 Kinshachi Yokocho is an eating and drinking facility opened near Nagoya Castle in March 2018.
This is a kind of a food entertainment spot. The exterior of all of these buildings has been reconstructed the town in Edo era. You can eat Nagoya food, feeling rich taste.
The facility is divided into 2 courses. These courses are named after the lords of domain in Edo era. One is Yoshinao course. The other is Muneharu. Both of them introduce Nagoya food culture.
At Yoshinao course, there are traditional local foods served in only Kinshachi Yokocho.
Nagoya food culture never stop developing. At Muneharu course, you can eat the latest Nagoya food. You will meet original dishes with local ingredients and gluten-free dishes.
You should go there at evening because you get a great night view.
5. Nagoya City Science Museum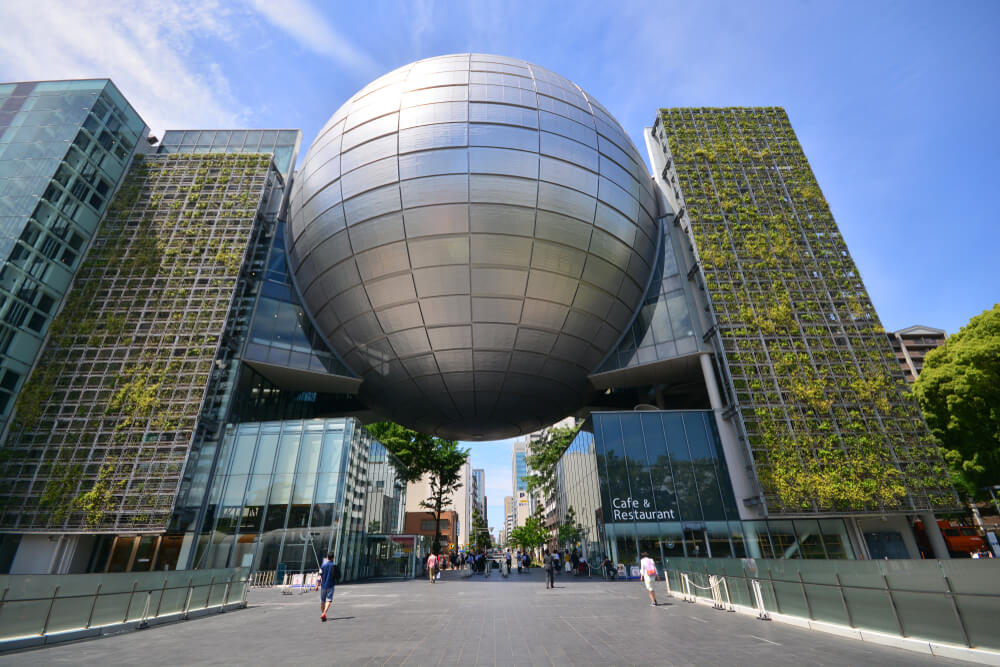 Nagoya City Science Museum has reopened in 2011 after a renovation, which has the biggest planetarium in the world.
The biggest planetarium called "Brother Earth" is awarded a Guinness world record. The silver spherical shape of the planetarium is a diameter of 35 meters.
The theme of the science museum is "Watch, Touch and Discover." As they introduces the latest technology, you can enjoy watching and learning from a highly realistic starry sky.
In addition, you will have amusing scientific experiences at Deep Freezing Laboratory with a room at -30℃ and Tornado Laboratory which experiences 9 meters high artificial tornado.
Curators use the latest video equipments to tell you about Myth of the stars, astronomical phenomenon, cosmic wonders like the expansion of the universe and a black hole.
How to travel while sightseeing in Nagoya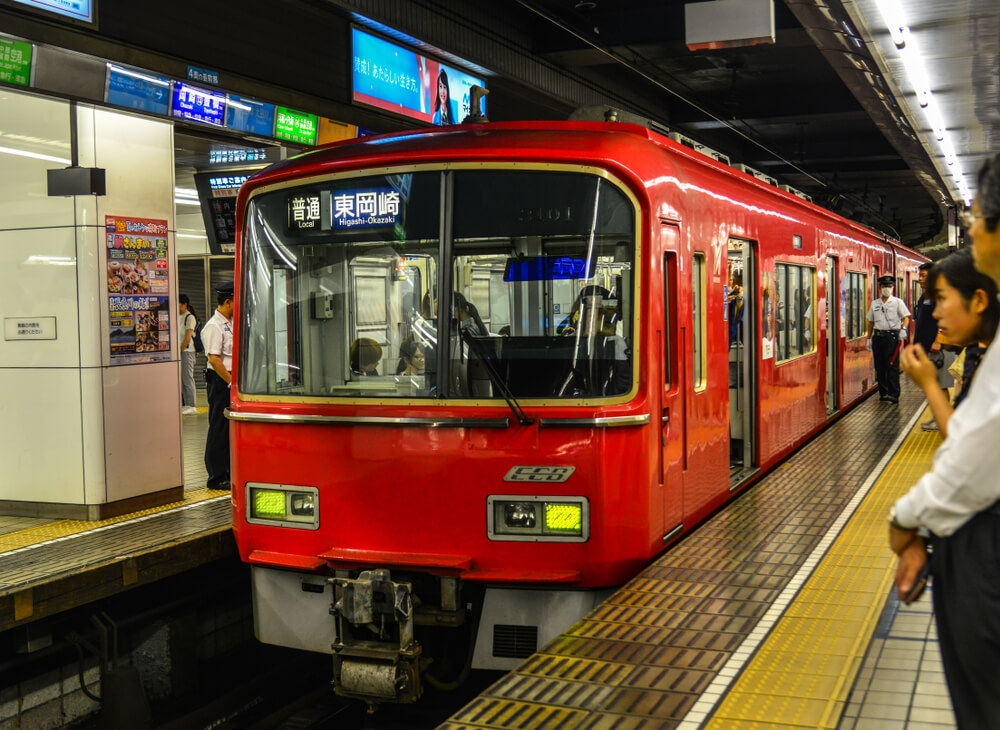 To go around Nagoya smoothly, you should use a one-day pass.
Transportation Bureau, City of Nagoya offers three kinds of one-day pass, which are for bus and subway, only bus, and only subway. Moreover, tickets changes on weekdays and holidays.
You can buy them at subway ticket machines and ticket windows at bus terminal.
Enjoy walking around Nagoya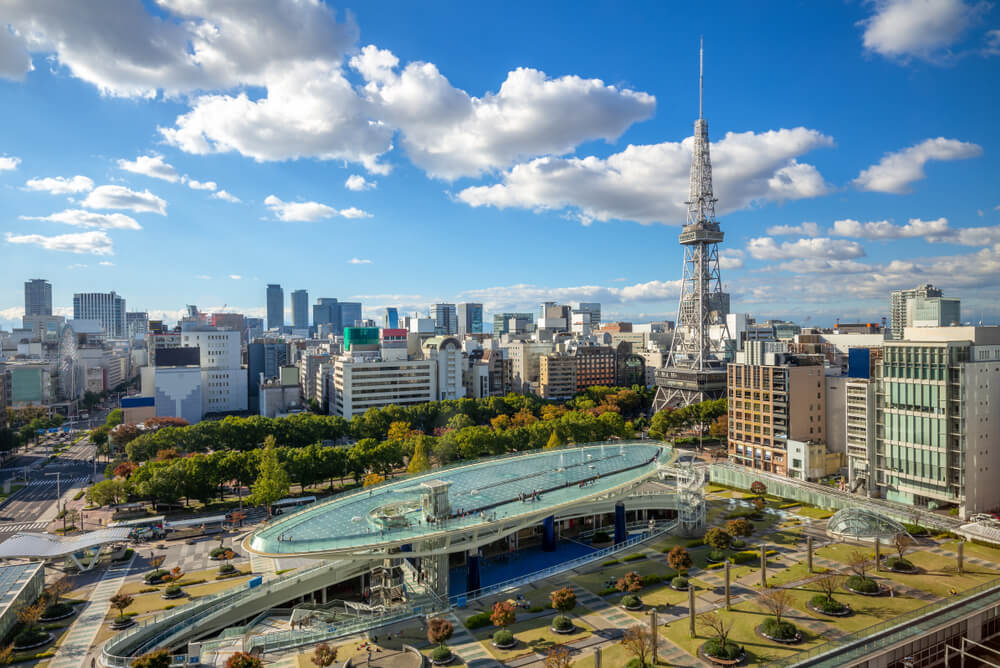 New high-rise buildings has been built and opened around Nagoya Station because of the redevelopment project.
You will have fun time to walk in 53 floored JR Central Towers, JP Tower Nagoya and Dainagoya Building.
Sakae Station is two stations away from Nagoya Station by subway. It is one of the representative town of Nagoya and good for walking around.
Sunshine Sakae is a shopping mall with Ferris wheel called "Sky-Boat." This has a popular SKE48 theater.
If the weather is bad, you can enjoy Nagoya food at an underground shopping street, ESCA.
Nagoya sightseeing activities
At Expo 2005 Aichi Commermorative Park, you can enjoy cycling in nature.
If the weather is bad, you can go iceskating in the park.
At Mt. Chausuyama, you can enjoy seeing the natural scenery during climbing; Spring is moss phlox. Summer is fresh green leaves. Autumn is red leaves. Winter is snow.
There are hiking trails for beginner or senior. So everyone goes up a mountain with seasonal scenery.
Meals in Nagoya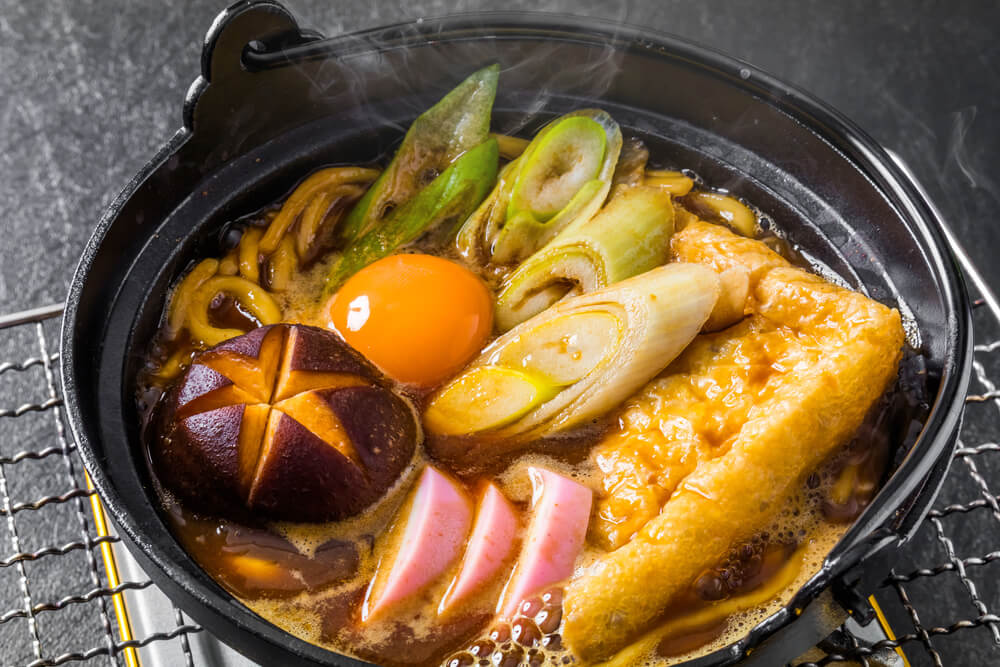 The breakfast in Nagoya is "Morning set" at cafe.
Many regulars visit a cafe "Cooktown," which is 5 minutes walk from Nagoya Station.
They serve a morning set with toasted egg sandwich. It is a good deal because you eat the sandwich for free.
A cafe "Riyon" serves morning set all day. If you order a cup of coffee, your favorite toast will come with it.
Marunaka Food Center in Yanagibashi central market is one of the largest super market in Japan, which is 5 minutes walk from Nagoya Station.
You will buy fresh fish, dried fish, shell, meat, vegetable, seaweed, fish paste, dishes, wrapping goods and kitchen tools.
At "Magroya Yanagibashi," you can make your original fish rice bowl. And you meet a rare rice bowl which uses only squid.
In addition, you will meet many kinds of Nagoya cheap eats like kishimen(flat and thin udon noodle), Udon noodle with miso broth, Taiwan ramen(soy sauce based ramen with chili and garlic), Spaghetti with a sticky sauce, Neapolitan(Japanese spaghetti made with ketchup).
Sumiyoshi, which opened in Nagoya Station in 1902, offers you slipper kishimen with tasty soup.
Furaibo founded 48 years ago is well known for a restaurant which creates tebasaki(spicy fried chicken wings in a sweet-hot sauce). The feature of it is frying twice, original sweet-hot sauce and white sesame.
Souvenir in Nagoya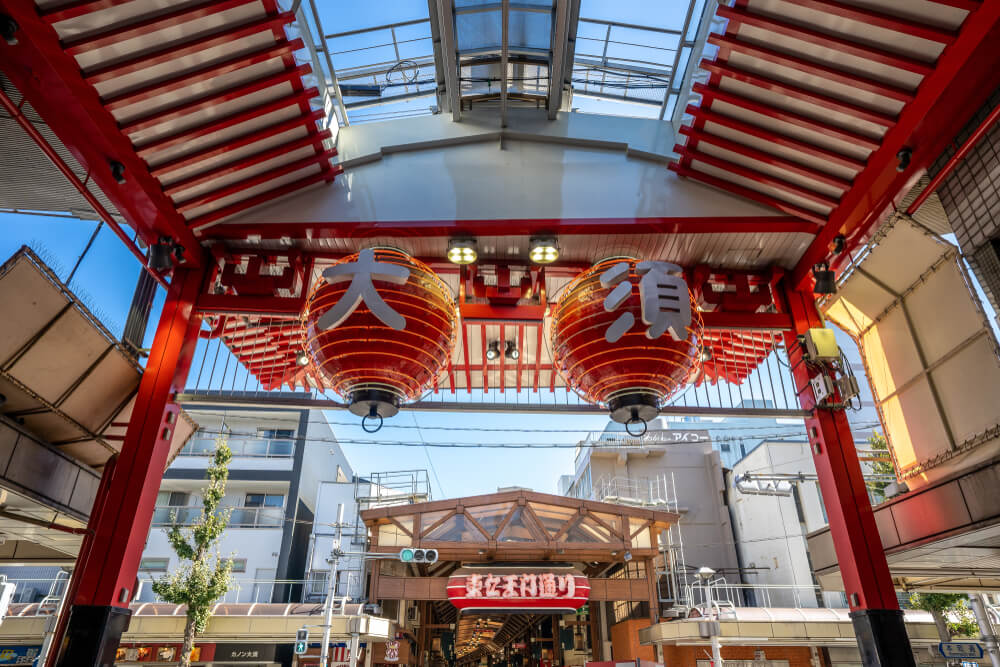 There are a lot of shops in Nagoya Station. Especially, "grand kiosk Nagoya" offers much choice.
You buy standard goods and food, or new ones. For example, Japanese sweets, snacks.
One of the standard food is yukari(shrimp rice cracker). It is so crunchy that you can't stop eating.
And "nagoya france" is also good, which is dacquoise sandwiches with mocha and cream. The standard flavor is chocolate and green tea.
The flavor of red bean paste and margarin is seasonally limited one. If you find it, you should get it.
Fukuen serves Japanese sweets, especially monaka(Japanese wafers filled with red bean paste). They sell a unique monaka that you put red bean paste on a crispy wafer by yourself.
Best season for Nagoya sightseeing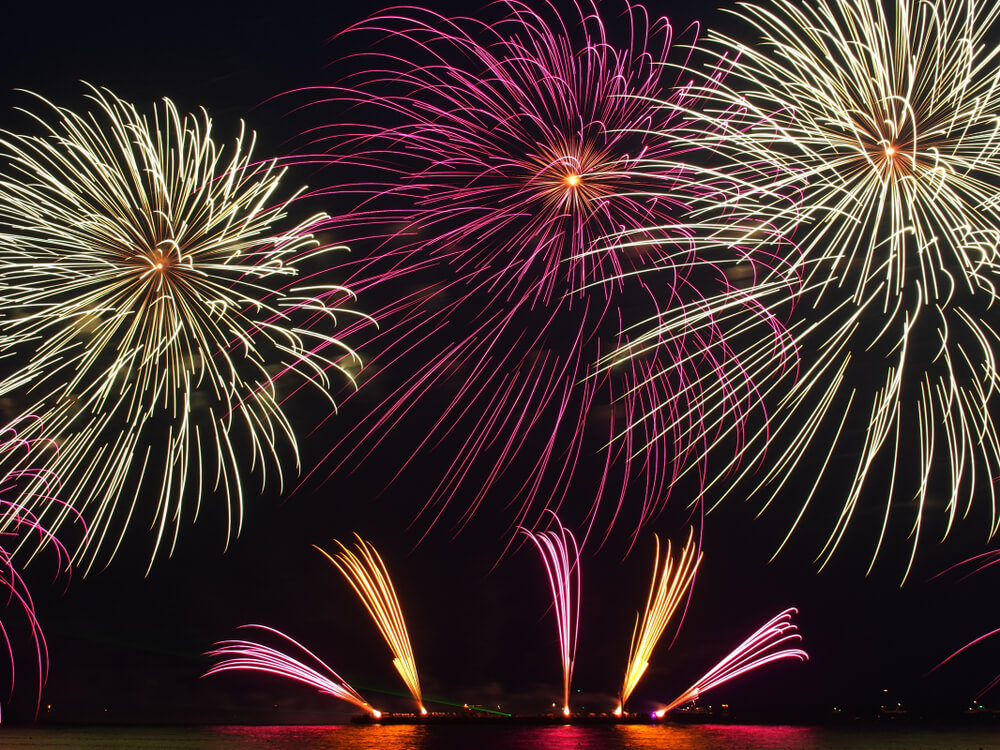 Atsuta Festival is held in Atsuta shrine on June 5 every year. You can see 1000 fireworks at night.
There are many street stalls at the festival. The climate is suitable for walking around.
The largest festival in Nagoya is Nagoya Festival hold on Saturday and Sunday in every early October. You see a spectacular parade of people dressed up historical person.
Summary
You take only an hour and half hours to go to Nagoya from Tokyo by bullet train.
Except Nagoya castle and Atsuta Shrine, sightseeing spots and shopping areas have increased like LEGOLAND Japan.
Nagoya food like a morning set and misokatsu tastes absolutely better than eating at other places.
We wish this article help you have a great time in Nagoya.