Known as "Udon prefecture", Kagawa prefecture has the smallest area in Japan, but has many hidden charms.
Enjoy activities, arts and gourmets with your family in nature surrounded by sea and mountains.
We will introduce tourist attractions and tips for exploring Kagawa.
Location of Kagawa
Kagawa Prefecture, which is the gateway from Honshu to Shikoku, is located in the northeastern part of Shikoku.
The Sanuki Plain faces the Seto Inland Sea in the north and is surrounded by the Shikoku Mountains in the south.
The capital of Kagawa Prefecture is Takamatsu City, and there are more than 110 islands in the Seto Inland Sea, including  Shodoshima,Shiwaku-shoto and Naoshima.
6must-visit sightseeing spots in Kagawa
A trip to Kagawa Prefecture is a walk in Takamatsu City and Shodoshima in the Tosan area is a must-see spot.
Ritsurin Park / Garden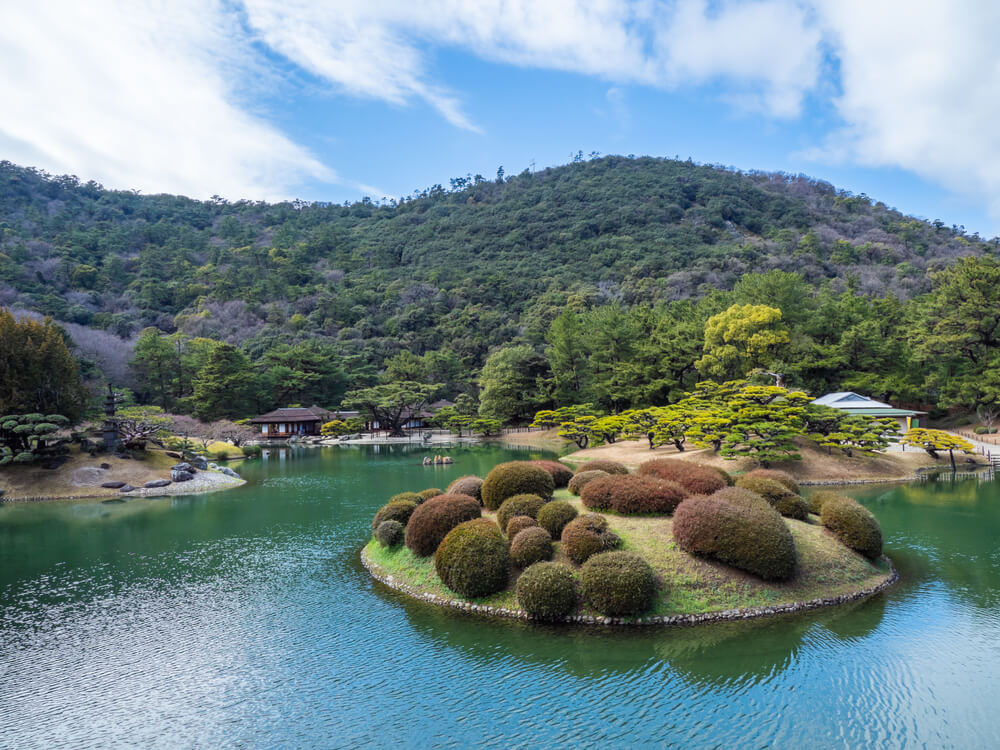 Ritsurin Garden, located in the center of Takamatsu City, is a Japanese garden designated as a national scenic spot.
The vast green garden has 6 ponds, 13 built mountains and a beautiful view of the beautiful pine forest.
The viewpoint against the backdrop of "Hiraiho" and "Kikugetsutei" is worth seeing.
It is also famous for its autumn leaves, and taking a walk in the garden early in the morning will relieve the tiredness of your trip.
Nakano Udon School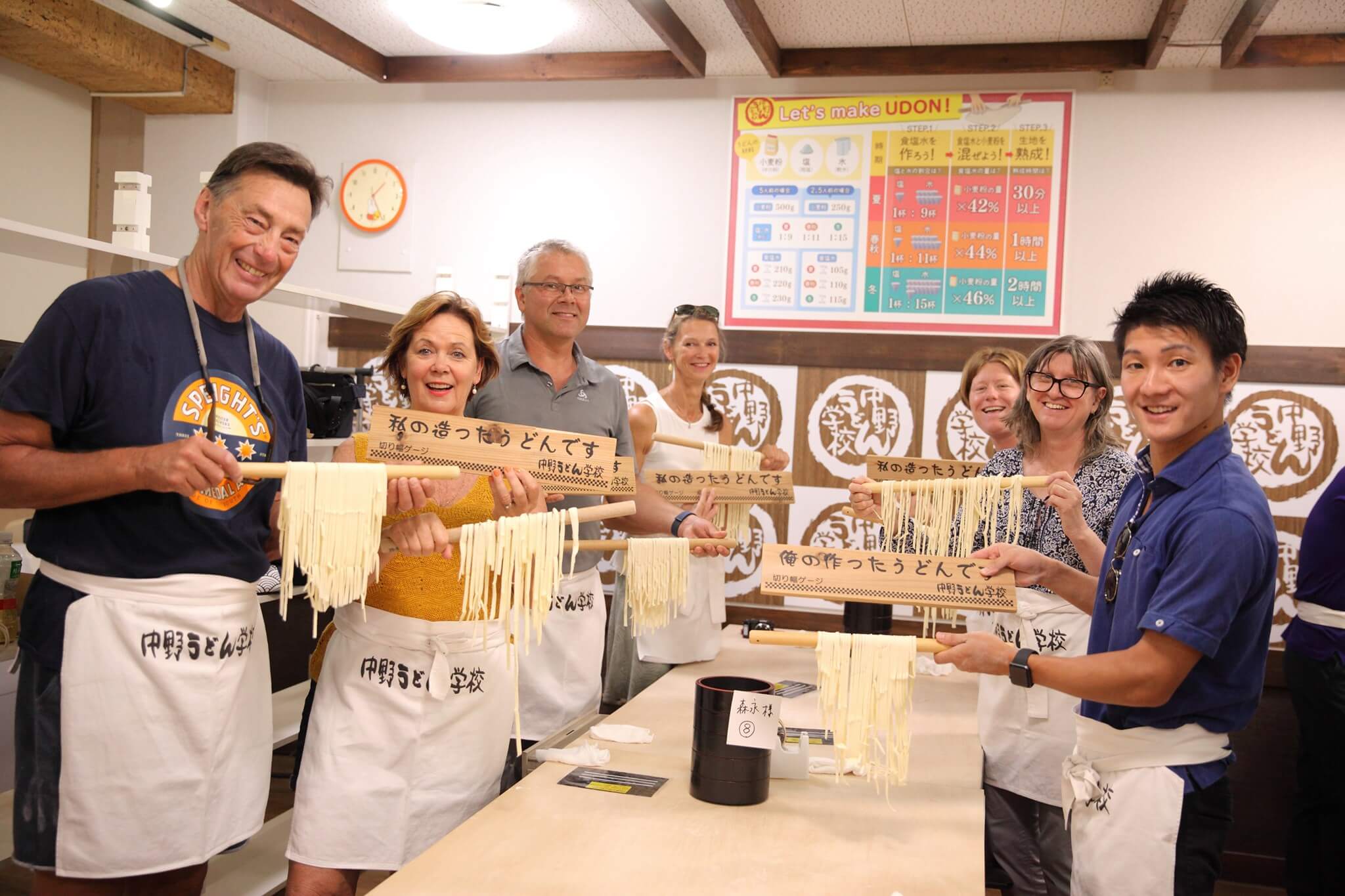 This is Japan's first popular culture school where you can experience authentic Sanuki handmade udon noodles.
It is the only place in Japan where you can experience making Sanuki Udon which boasts a 100-year history.
A trial lesson where a teacher called Udon teacher teaches how to boil flour with a rolling sticks.
You can participate hands-free. The 60-90 minute lessons include tastings and rolling pin souvenirs perfect for making memories.
Naoshima
Naoshima, Kagawa-gun, Kagawa Prefecture belongs to the Naoshima Islands in the Seto Inland Sea.
Access to Naoshima is approximately 1 hour by ferry from Takamatsu Port and 30 minutes by high-speed boat.
It has a history of prospering as the center of shipping since the Edo period, the old townscape is beautiful, and it is a popular island for hamachi and seaweed cultivation.
It is also known as an island of contemporary art, such as "yellow pumpkin" and "red pumpkin" famous for the polka dot pattern of Yayoi Kusama.
Shodoshima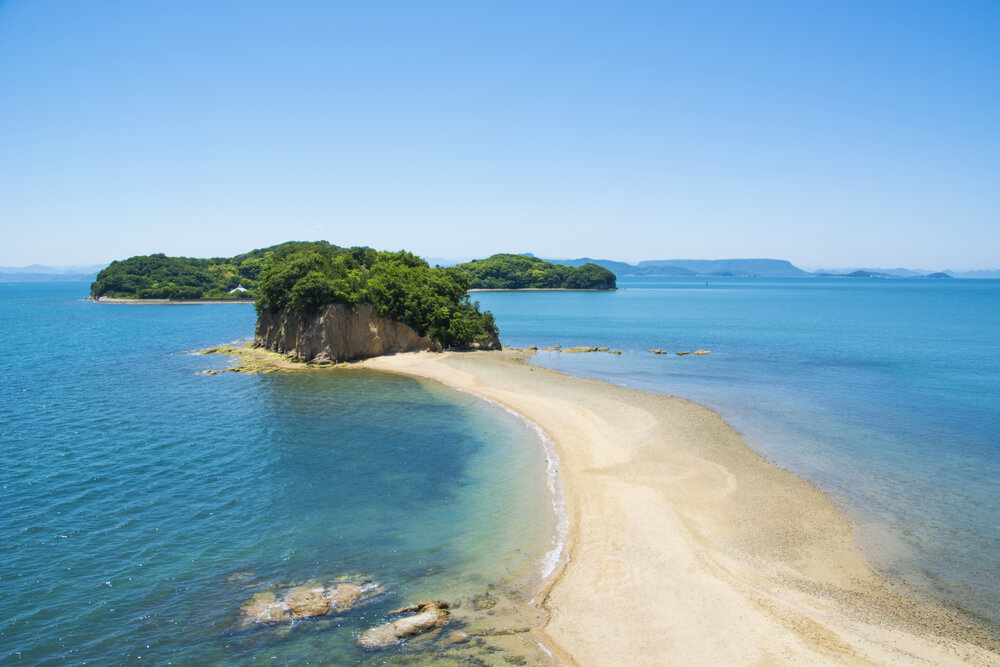 Shodoshima Island in the Seto Inland Sea, located in Harimanada, is the second largest island in the Seto Inland Sea after Awaji Island in Hyogo Prefecture
Shodoshima is known as "Olive Island" and is also famous as the stage for the movie "24 Eyes".
The coastline surrounded by the calm sea has many peninsulas and coves and the nostalgic Showa landscape extends inland.
Don't miss "Kankakei", one of Japan's three major valleys where you can enjoy a walk in the air, and "Angel Road" that you can see from the sea at low tide.
Chichibugahama Beach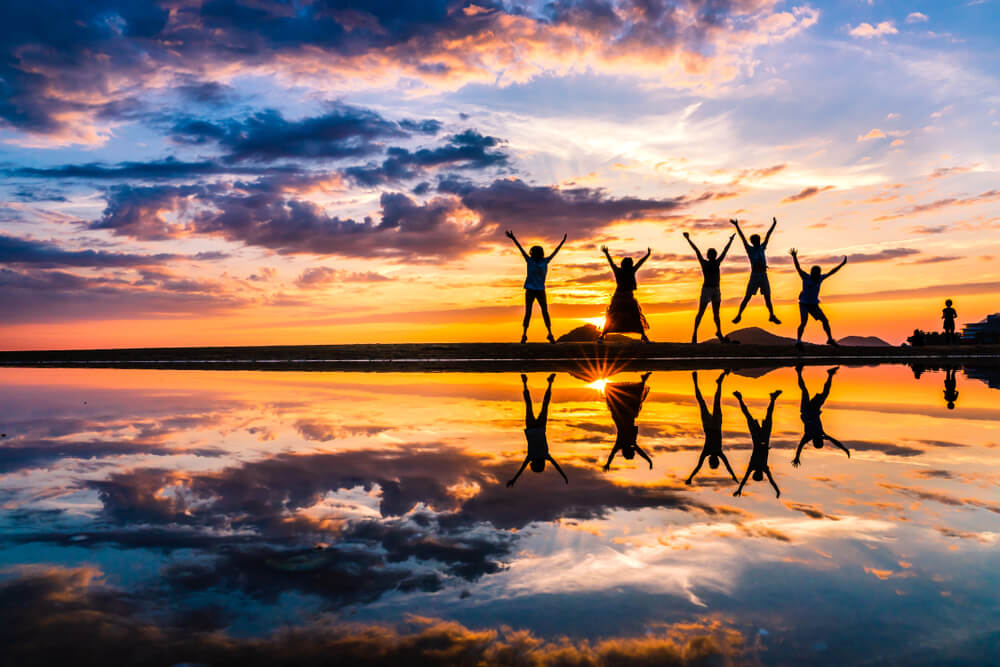 Chichibugahama Beach, located in Mitoyo City in the western part of Kagawa Prefecture, is a beautiful beach with a total length of 1km.
It is called "Japan's Uyuni Salt Lake" because of its resemblance to the Uyuni Salt Lake, a mirror of the sky in western Bolivia, South America.
As it is not affected by waves, it creates a pool on a calm surface at low tide, providing a wide field of view.
A beautiful sunset like a mirror that reflects the sky is also a spot selected as one of the "100 Best Selections in Japan."
The coast is right in front of the "Chichibugahama" bus stop, so you can relax at a cafe overlooking the coast.
Zenigata-Sunae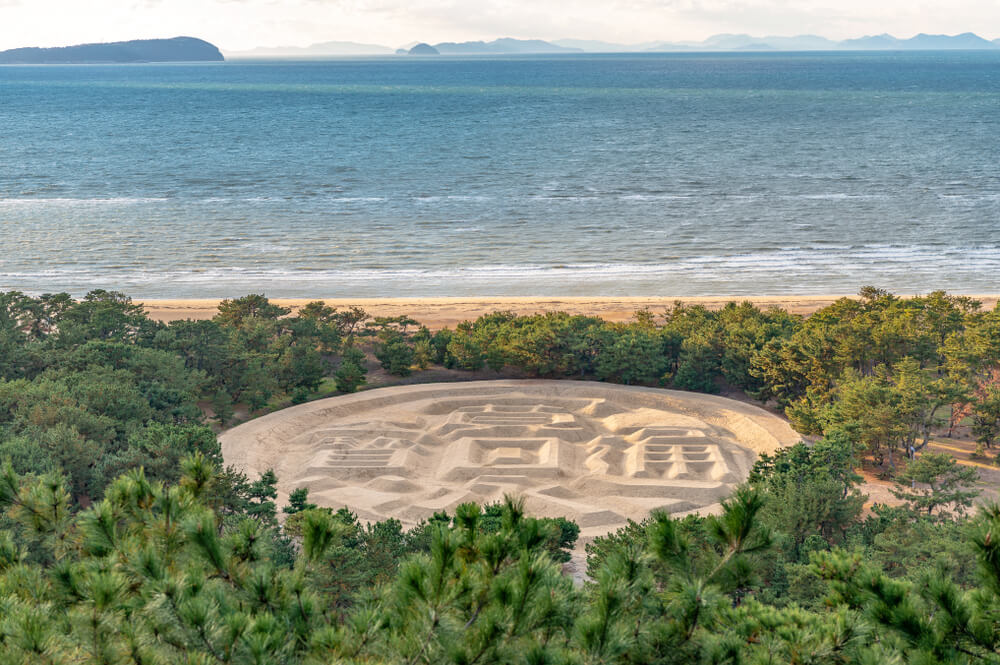 Square sand painting in Kanonji city, Kagawa prefecture .It is a huge sand painting imitating Kanai treasure.
It has become a hot topic as Fukuchi that once you see it you will be protected in good health or money.
It is an elliptical shape with 122k east and west and 90m north and south, but you can see it from the observation deck at the top of Kotomagari Summit Park.
The clear view is around 14:00, but it is recommended to illuminate from sunset until 20:00.
How to get around while sightseeing in Kagawa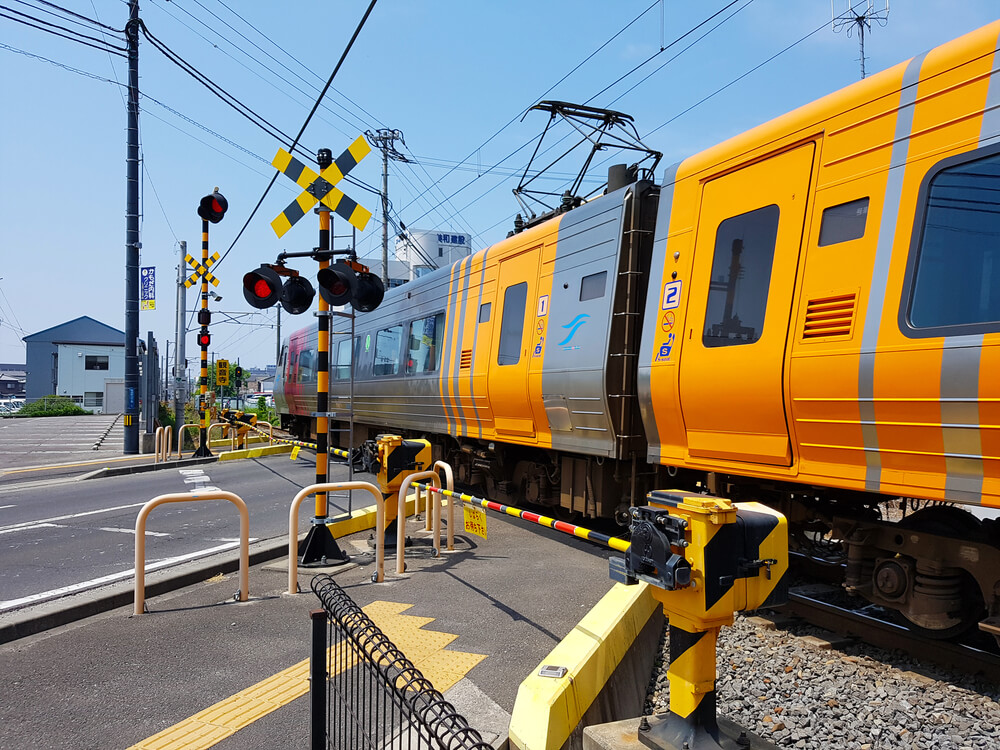 The public transportation in Kagawa prefecture is by train/ JR line, Kotoden. They also operate ferries, high-speed vessels.
The Kotoden/JR Kururin Ticket is a convenient way to get around sightseeing spots efficiently.
You can board and alight freely on all lines of the Takamatsu Kotohira Electric Railway and free sections of the JR line.
Take a ferry, speedboat or other liner to explore the artistic islands.
How to enjoy walking around Kagawa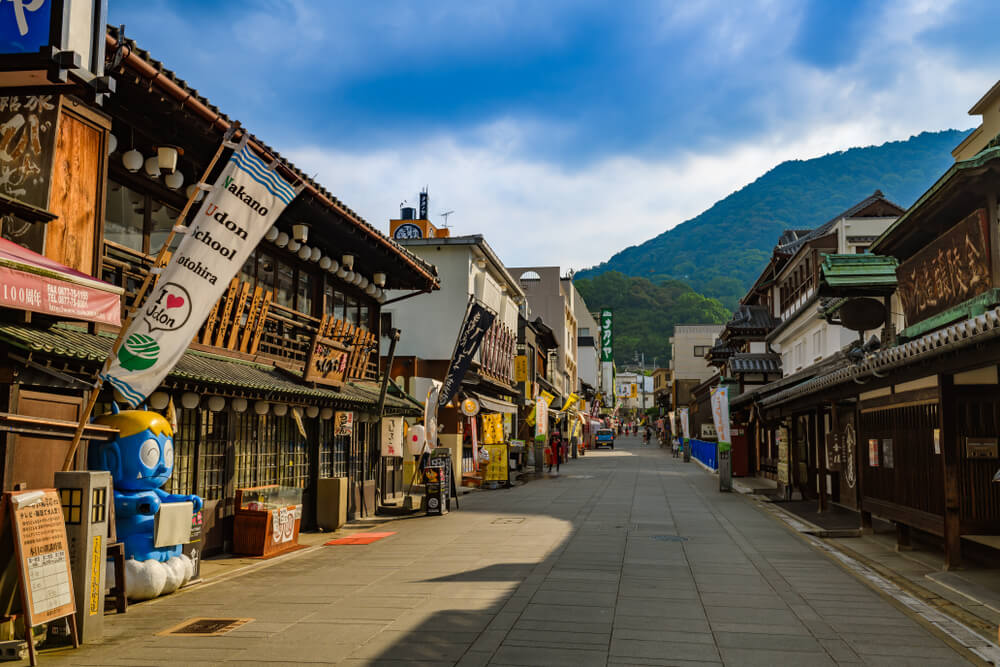 There are many restaurants and hotels in Takamatsu City, Kagawa Prefecture, which is a popular gateway to Shikoku.
Based in Takamatsu City, this is the first trip to Kagawa with easy access to buses, trains and boats to remote islands.
It is also popular to take a walk through Ritsurin Garden, which is designated as a scenic spot in Japan or visit a udon shop by renting a car.
How to choose an activity for sightseeing in Kagawa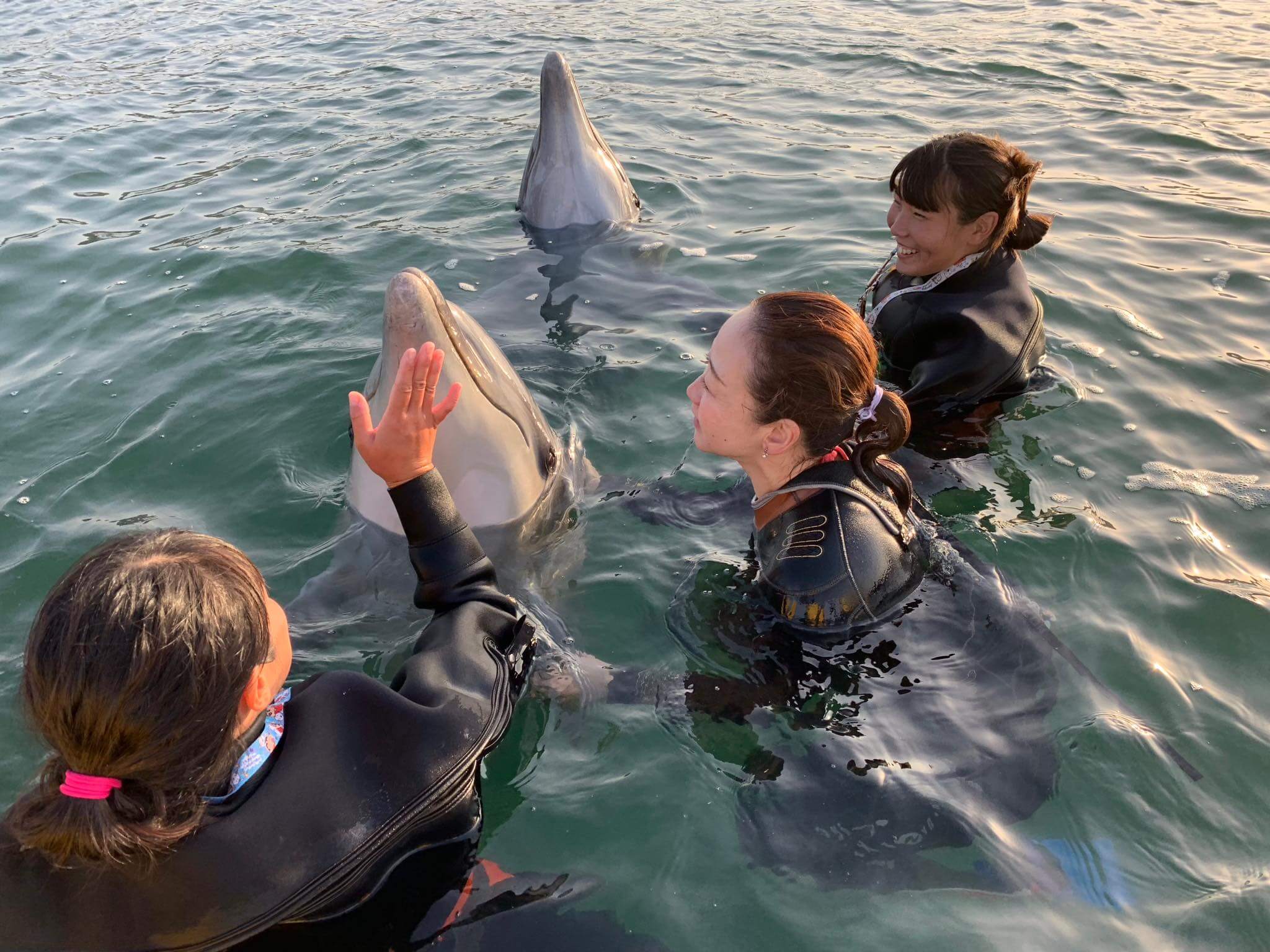 The most popular experience activity so far is the udon making experience, but please check the Sanuki Wasanbon dry cake making experience using "Wasanbon".
The "Dolphin Swim" at the "Japan Dolphin Center", where you can swim with dolphins in the Seto Inland Sea, is popular with families with children.
Even if you can not swim, you can play with dolphins with confidence because you are wearing a wet suit floating in the water.
How to choose food for sightseeing in Kagawa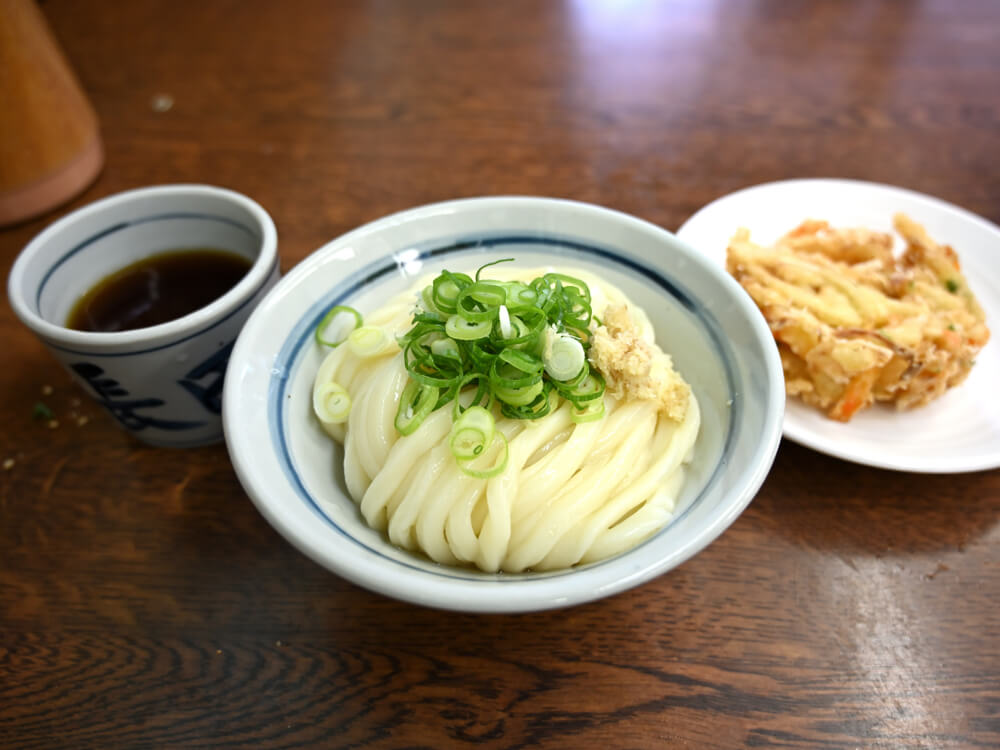 You can enjoy not only Sanuki Udon which Kagawa is proud of but also its local gourmet food.
Born in Marugame City, Kagawa Prefecture, "bone chicken" is chicken thigh meat that is seasoned with boned garlic and spices and then carefully grilled an Exquisite gourmet.
The outside is crispy and the inside is full of juicy chicken.It is a highly satisfying dish.
The local gourmets of Shodoshima and Setouchi Island have a history of 400 years and Shodoshima Somen has an elegant taste like white silk.
How to buy souvenirs for sightseeing in Kagawa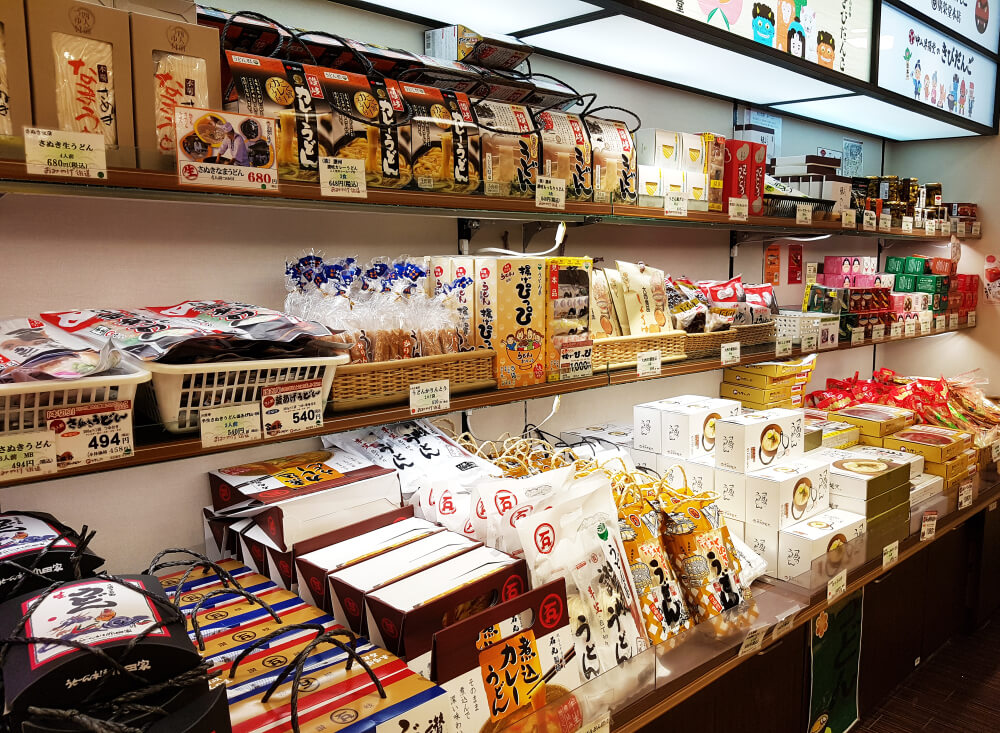 "Tesage Hansei Udon" comes with noodle soup and that is how it is made.
Heiwado Shodoshima Soy Sauce Castella, a long-established Japanese confectionery shop in Shodoshima is a popular product with the scent of soy sauce.
High quality olive oil from Shodoshima, the origin of olives is recommended as a souvenir for girls.
Good season for sightseeing in Kagawa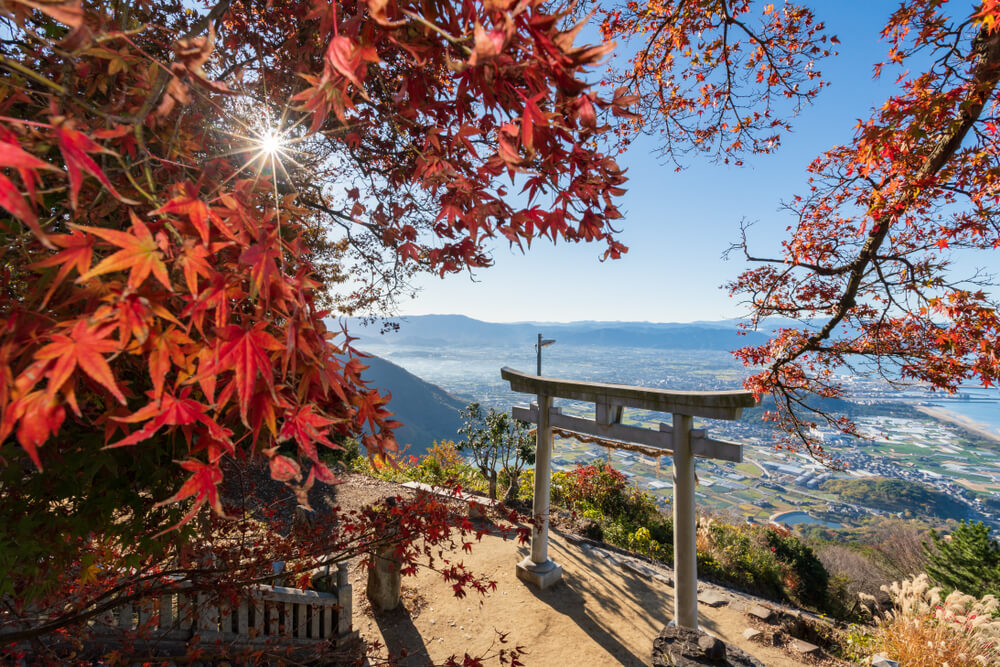 The climate of Kagawa Prefecture is the Seto Inland Wind which has a lot of fine weather and less rainfall.
The best time to visit a remote island and enjoy the magnificent scenery of the four seasons is to enjoy the long sunshine from spring to autumn and the late night sightseeing.
Shodoshima is a place where families can enjoy the sea in spring-summer season is from May to August.
Summary
Kagawa Prefecture, which faces the Seto Inland Sea is a must-see "Ritsurin Park" where you can take a stroll while enjoying the scenery of the Seto Inland Sea and island tours.
After enjoying authentic Sanuki Udon in Takamatsu City, discover new discoveries in Naoshima and Shodoshima.