Morioka city, the capital of Iwate prefecture, has many popular places to visit.
For example, Morioka Castle Ruins Park which is famous for cherry blossoms, and picturesque sawtooth coastline.
In addition, a historic town Hiraizumi and Hanamaki hot spring are also sightseeing spots which a lot of tourists visit.
You can also go skiing here because it snows a lot in winter. It is an attractive place in all seasons.
We introduce 5 must-visit sightseeing spots including a place based on a fairly tale by Kenji Miyazawa.
Where is Iwate prefecture?
5 must-visit sightseeing spots in Iwate
Iwate prefecture has many sightseeing spots depending on areas, which are coastal area, the center of the prefecture, Southern area and Northern area.
Flower & Garden Mori no kaze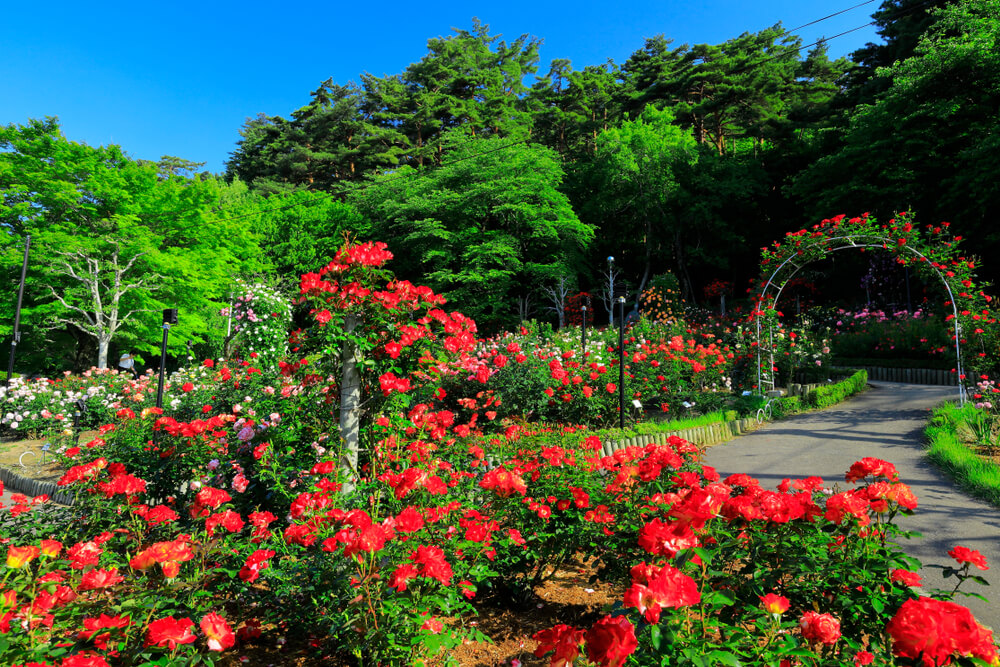 Flower & Garden Mori no kaze is the biggest garden park in Japan, opened July 26, 2014.
The vast place (23,191 square meaters) has hundreds of plants, small stream, singing birds.
You see beautiful scenery of each season.
Main Garden called Mori no keikoku is divided into 4 kinds of garden.
At Community Garden, Mori no Oka, a variety of seasonal flowers bloom such as moss phlox, rose and hemophilia.
You would be relaxed by just looking at them.
At an observation deck, you can see mountains and greens around the park.
It is known as "Holy land of lovers" because it is equipped with a bell called "a bell of love and peace."
So it becomes a new spot for couples as it is a best place to make a proposal of marriage with nice breeze blowing.
You can stay here to enjoy yourself to the full because a hotel, "Mori no Kaze Ousyuku," is next to the garden.
The garden would be a nice photo spot with a lot of colorful flowers.
Every year from November through January, the garden is illuminated by 340,000 lights. You will see fantastic scenery than usual.
Geto Onsen Motoyu Geto(Hot Spring)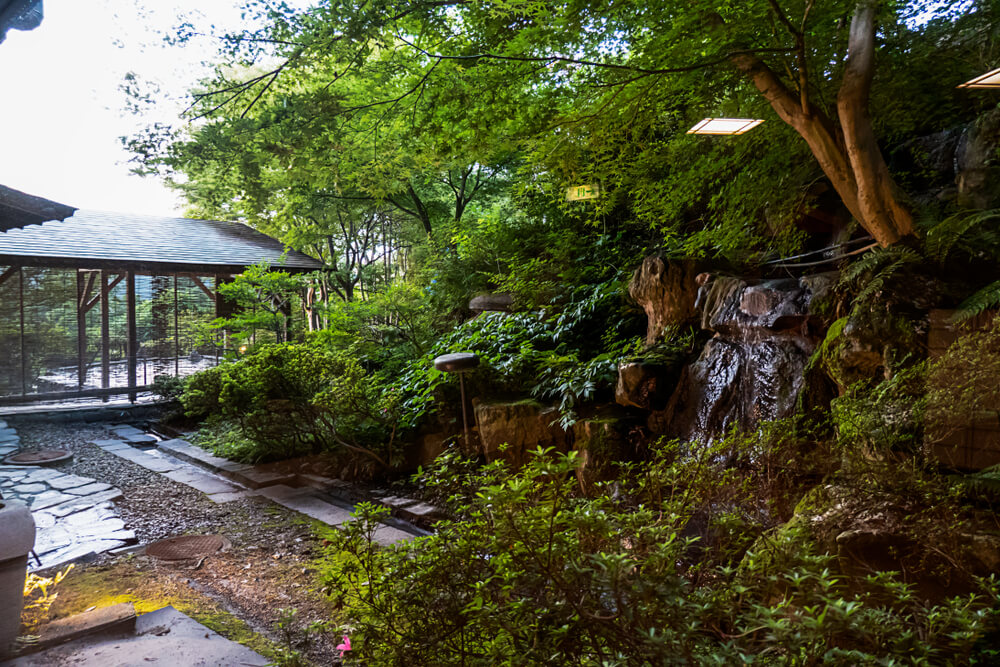 Geto Onsen Motoyu Geto is a secret hot spring in Kitakami city in Iwate.
It is a famous open-air bath in Japan and selected as one of famous spas in Japan.
The hot spring has 4 kinds of open-air bath and is located along stream.
The source is directly connected with the bath.
As the hot water is sprung from the bottom of the bath, you can soak in 100% pure hot spring.
The style that the source of the hot spring is linked to the bath is really rare in Japan.
It is known as one of secret hot springs in Japan.
While you are in the bath, you will enjoy watching bubbles by springing out the hot water.
The popular way to have a good time here is to go around 4 kinds of ultimate hot spring.
You should visit the secret hot spring near Geto canyon surrounding primeval beech forests, in the north of Kurikoma National Park.
If you can stay for a day, you should travel light to go around easily.
If you stay for a couple days, it is good that you walk around the hot spring in Yukata.
Jodoga-hama Beach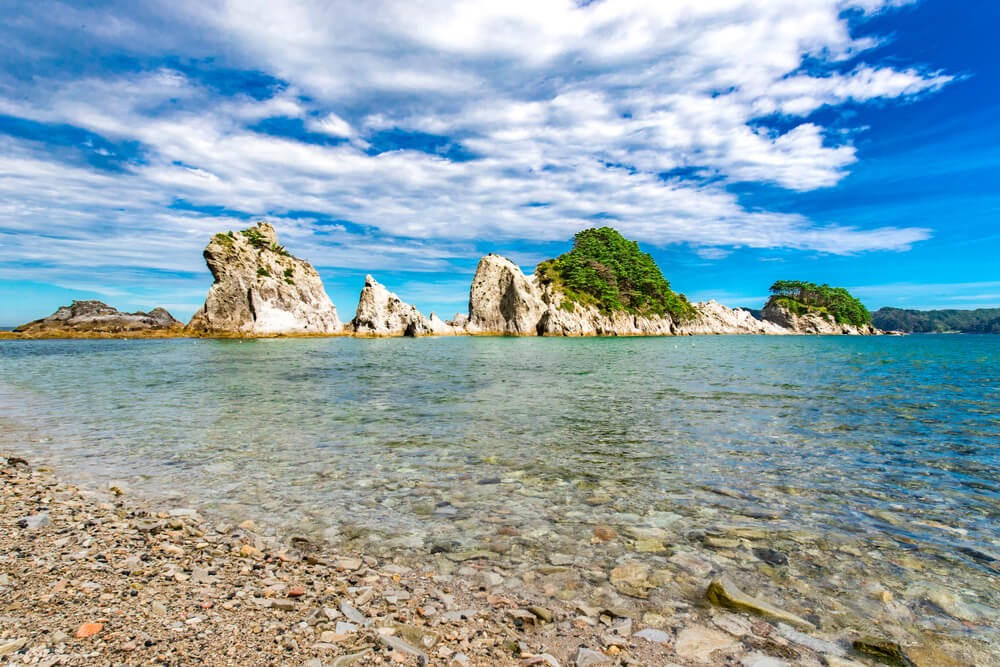 Jodoga-hama beach is a scenic place at Sanriku revival national park, which is one of the representative places in Sanriku coastal area.
The beach commands an extensive view of sharp white rocks green of pines and blue ocean.
The contrast of the scenery is really amazing.
It is said that Kenji Miyazawa used to get the view of the beach.
The standard sightseeing spot is selected as one of the 88 most excellent sea-bathing beaches and the 100 most comfort sea-bathing beaches in Japan.
Every summer, many people including outside from Iwate prefecture gather at the beach.
And a popular tour is to going around "blue cave" or inside the bay by boat.
It is worth watching the white rock that created from volcanic rock 52 million years ago.
Hiraizumi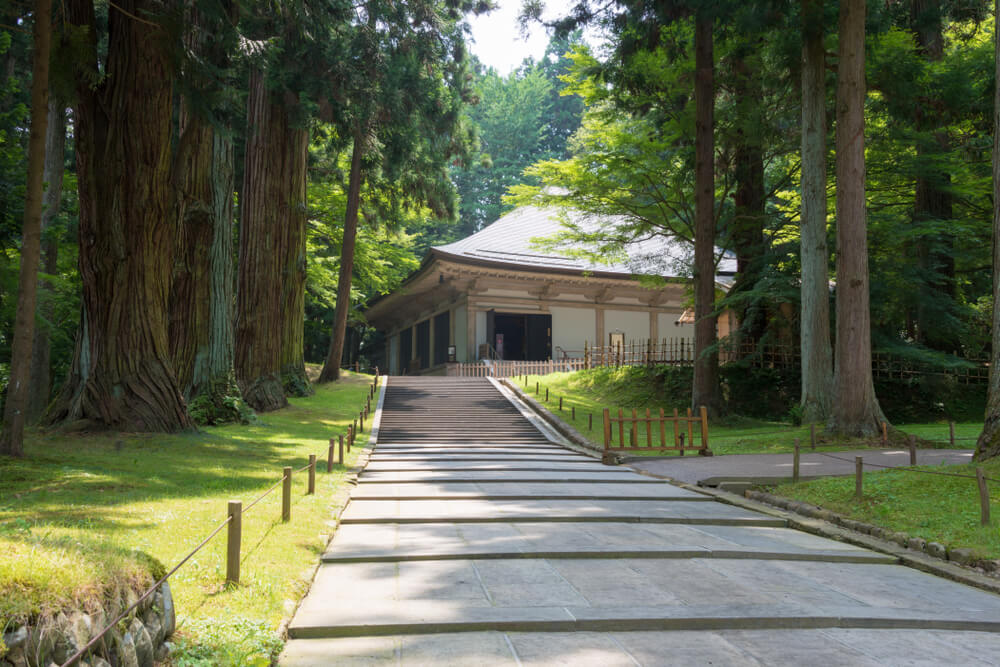 Hiraizumi is registered as world heritage in 2011, 12th in Japan, and also the representative sightseeing spot in Iwate.
It is located at the southwest of Iwate prefecture.
Hiraizumi is known as an area where Oshu Fujiwara clan used to build strong power.
And it is thought as precious cultural heritage because we can see original culture developed in Tohoku Region.
The only existing building is "Konjikido Golden Hall."
The feature of architecture is that Its roof covered with wooden tile and laid like pyramid.
And the building except the roof is glided.
Hiraizumi is thought as a place why Japan is called the golden country of Jipang in "The Travels of Marco Polo."
Every day, many tourists visit to see Chusonji and Mitsuji which are the first world heritage in Tohoku Region.
Koiwai Farm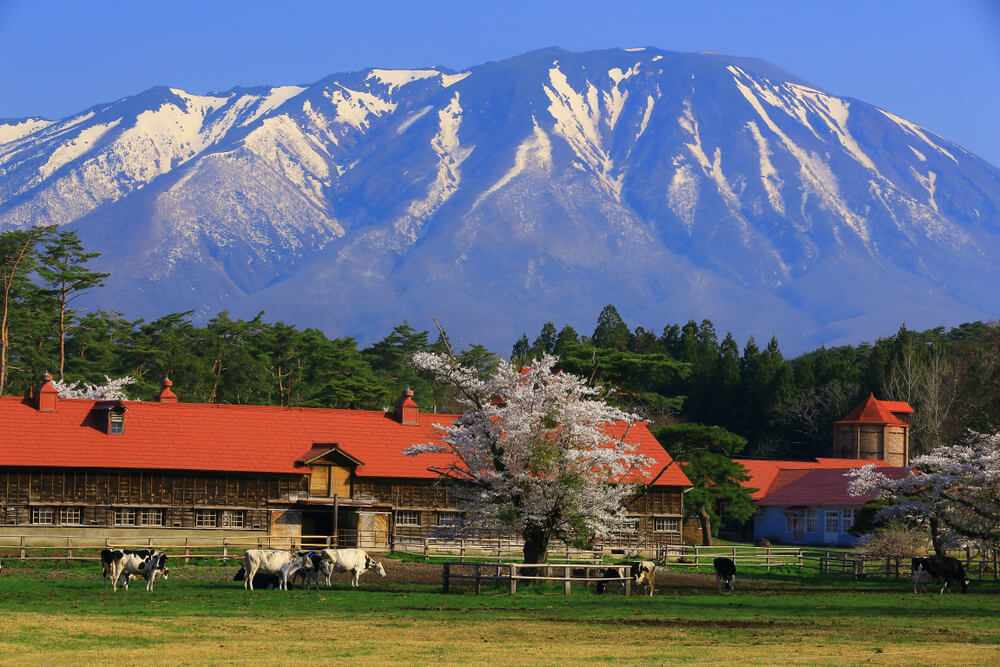 Koiwai Farm is about 30 minutes from Morioka station by car, located at Shizuku cho next to Morioka city.
Eggs, milk and daily product made from the farm are nationally famous. So it is one of popular spot in Iwate.
The private farm reached 128th anniversary in 2019. The present situation is completed by spending a lot of time.
The farm has 3,000 hectares, 640 times of Tokyo Dome. You will join some tours some activities here.
At Makiba-en in the farm, you can touch animals, watch sheep show, ride a horse. It is good for families with children.
And there are 10 kinds of activities such as boating and archery. You can select what you want to do.
The nature tour with a guide takes you to a closed area of the farm. It is worth joining it.
How to travel while sightseeing in Iwate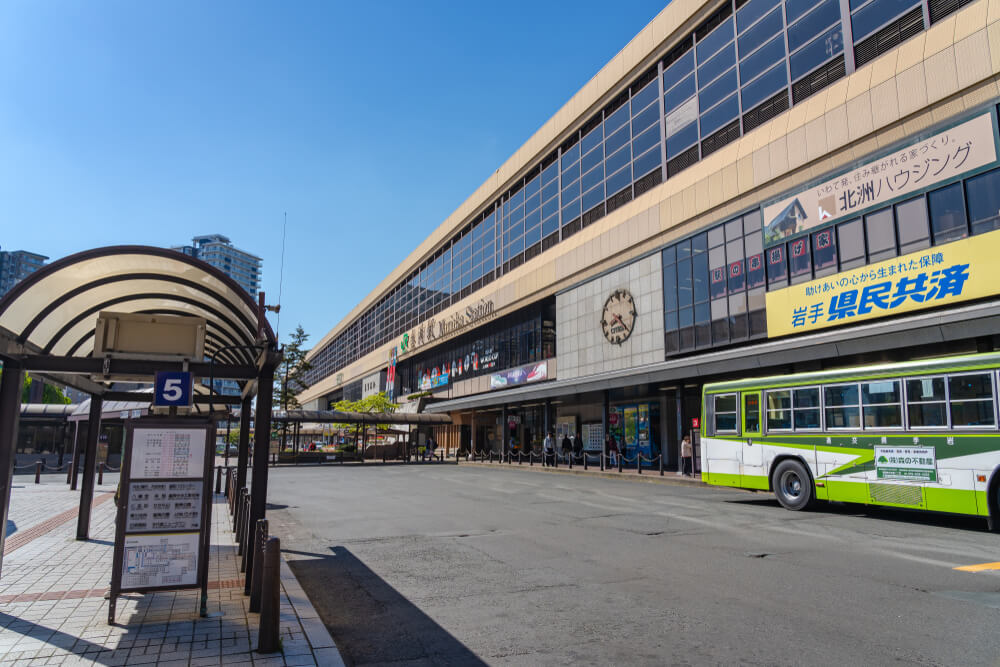 If you visit Iwate alone, you should use bullet train or bus. But if visit with family, it is better to rent a car.
Especially, you should select a bus or rental car to go around in Morioka city.
A Morioka city loop bus by Iwatekenkotsu, "Dendenmushi," depart from Morioka Station and has 42 buses every day.
We can ride it freely if you have a one-day ticket. It is 100 yen for adult and 50 yen for child (under elementary student).
You can purchase a ticket at No2 Window of Morioka station bus information desk or 2nd floor of "Plaza Odette."
How to enjoy walking around Iwate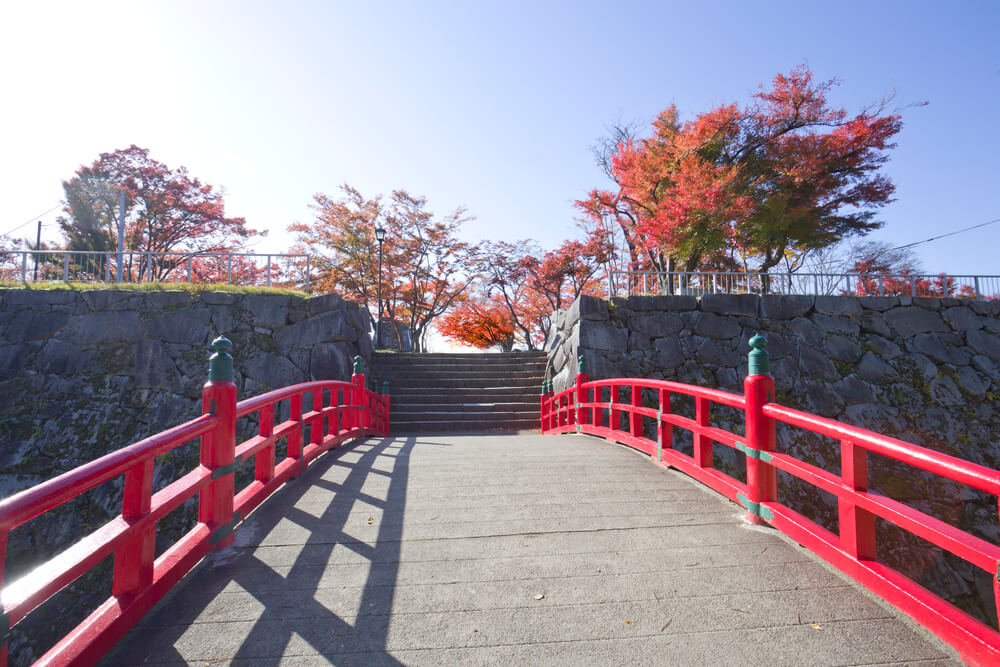 "Plaza Odette" is a tourist information center, 10 minute walk from Odori shopping street at the center of Morioka city.
You can get information about sightseeing spots in Morioka city. And the help desk is available in English.
Old town atmosphere is still preserved in Morioka city.
So why don't walk and watch historical architecture and old buildings of Meiji and Taisho period.
Moreover, there are some places related with Takuboku Ishikawa and Kenji Miyazawa, Japanese poet.
If you meet local people by joining in an activity of traditional crafts, you will make great memories in Morioka city.
How to choose an activity for sightseeing in Iwate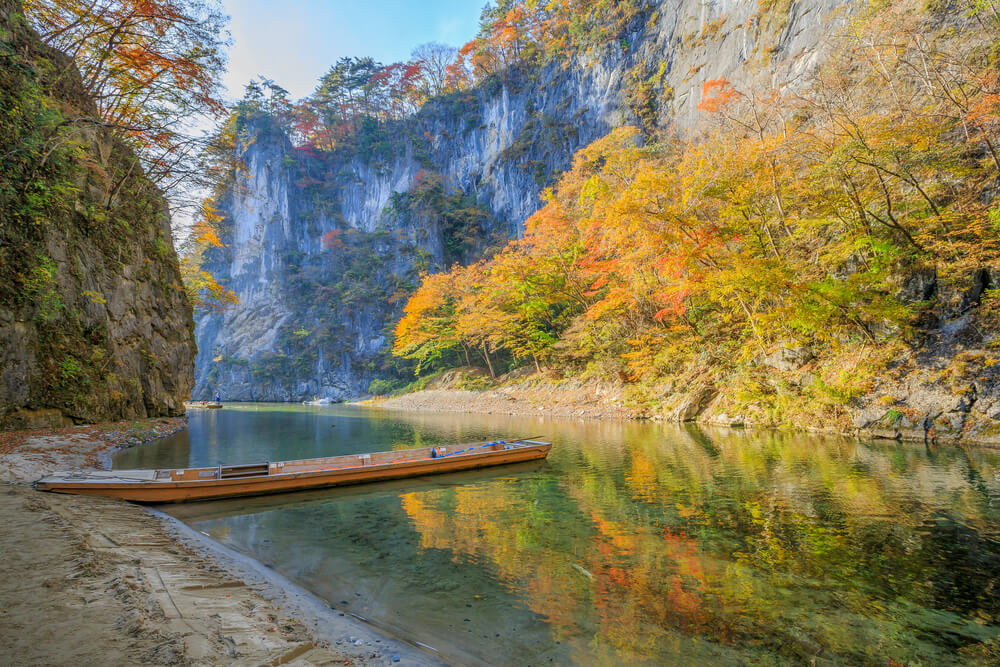 Sea kayaking is a popular activities for families at Jodogahama Beach in Sanriku Coast, Miyako City, Iwate Prefecture.
Feel the power of the white rock called Jodogahama rhyolite, and enjoy the dynamic appeal of the Sanriku Coast.
In Iwate and Tanohata, you can enjoy enjoy the view of the cliffs of the Coast by riding a small fishing boat called Sappa boat.
When you pass through the large hole in the cape and the reef, you can see the 200-meter-high cliffs seen from beneath are well worth seeing!
And we recommend the speedy mountain bike rides in Tohoku and Hachimantai.
Beginners will be safe with a guide and experienced riders will be very satisfied with the full-scale downhill.
How to choose local food in Iwate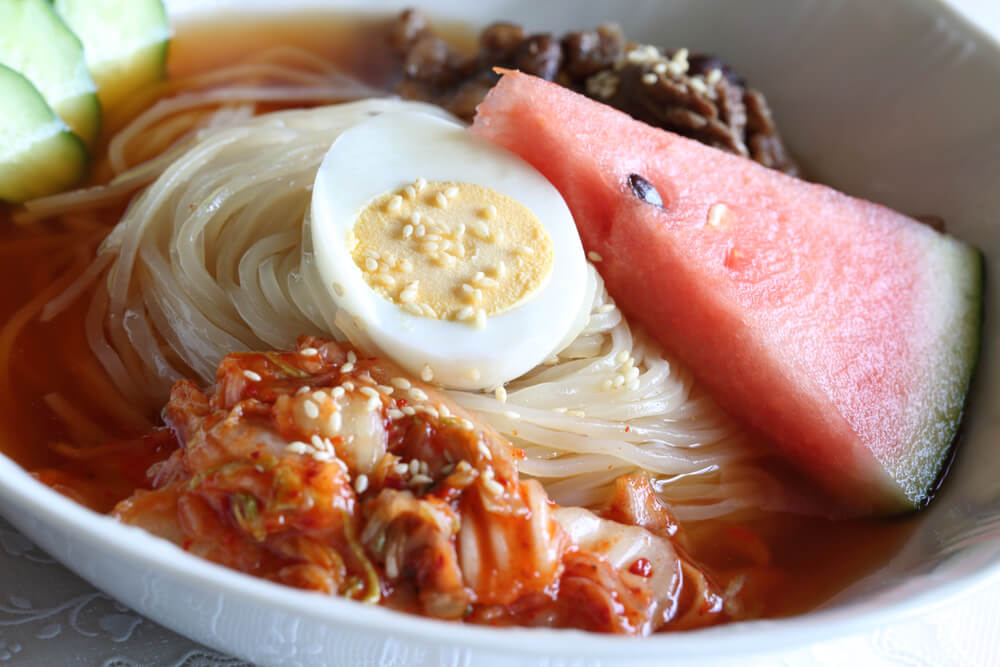 If you love noodles, you should complete famous three noodles in Iwate.
The first noodle is wanko soba. Soba noodles are served in small bowl continuously so that our bowl never has no empty.
Wanko means a small bowl in Iwate's dialect.
The second is morioka reimen. It is that chewy noodle is topped with kimchi, watermelon and boiled egg in cold chicken or beaf soup stock.
The last is jyajya-men that hot noodles is topped with ground meat mixed with miso.
One of famous local food is hittsumi, which is wheat dumplings cooked with some vegetables and chicken in soup.
The soup is different depending on restaurants. Some restaurants use oil for the soup.
You can find various mochi (rice cake) dish such as zouni (mochi stewed with soup stock and some vegetables).
Moreover, Iwate has local food using multigrain. You will find various multigrain products like dumplings and rice cakes.
Ofunato Port has one of the largest catch of pacific saury in Japan.
And there is Ofunato sanma ramen which offer you the taste of seafood from Pacific Ocean around Iwate prefecture.
The ramen has chewy noodle and fatty pacific saury in rich soup.
It is so popular so that you can find many restaurants serving the ramen in Morioka city
How to buy souvenir in Iwate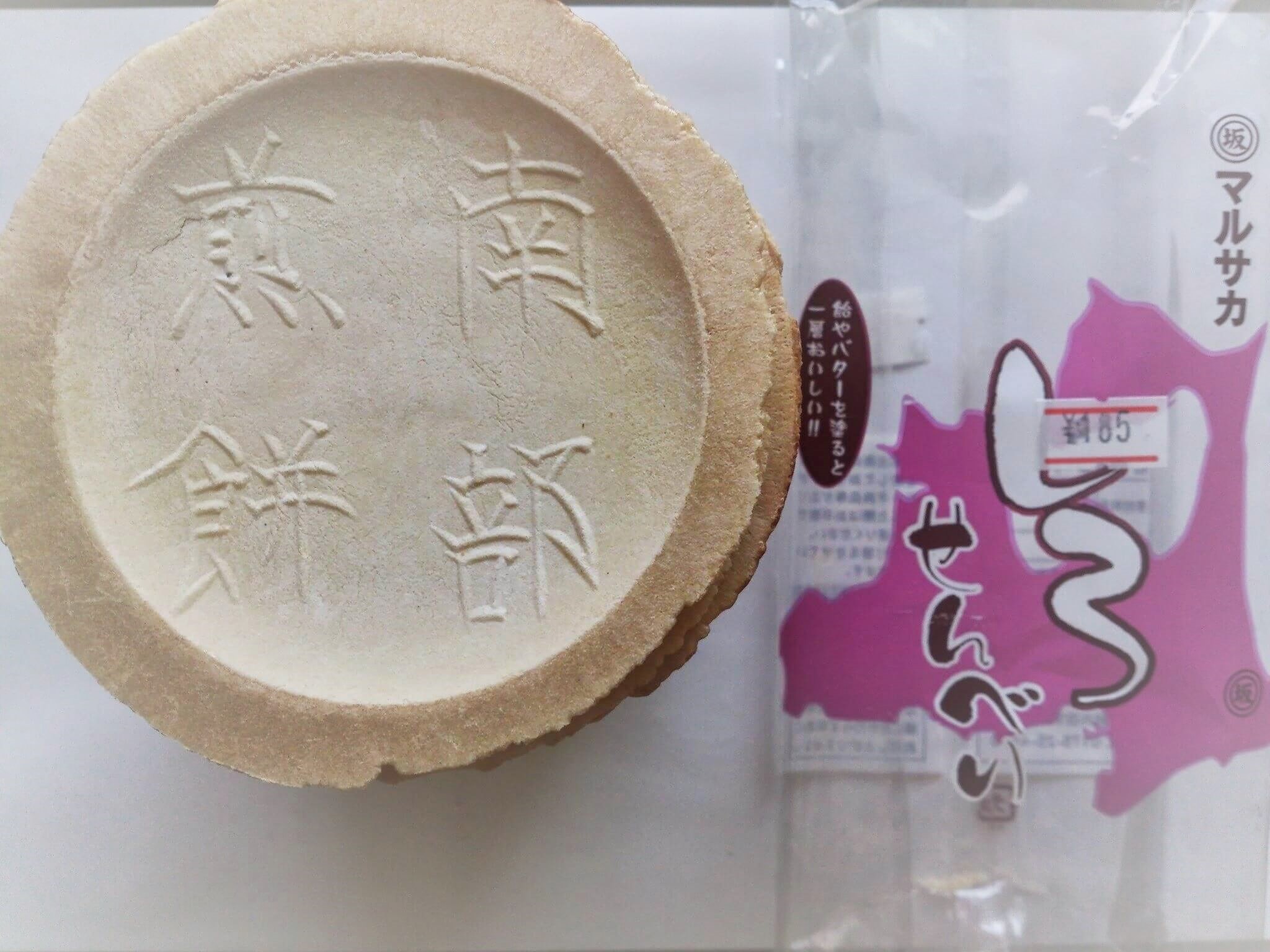 If you buy souvenirs, Morioka Station is a best place. There are many souvenir shops inside the station that you can easily access.
A department store, Fesan, connected with the station has a wide variety of souvenirs from standard to the latest sweets.
We introduce some popular souvenirs. For example, "wanko soba with a small bowl" by Oyama-seimen is wanko soba set.
The accompanied small bowl is painted local mascot character like Iwate's traditional craft.
"Morioka reimen set" by Pyonpyon-sha includes chewy noodle and light soup.
Best season for Iwate sightseeing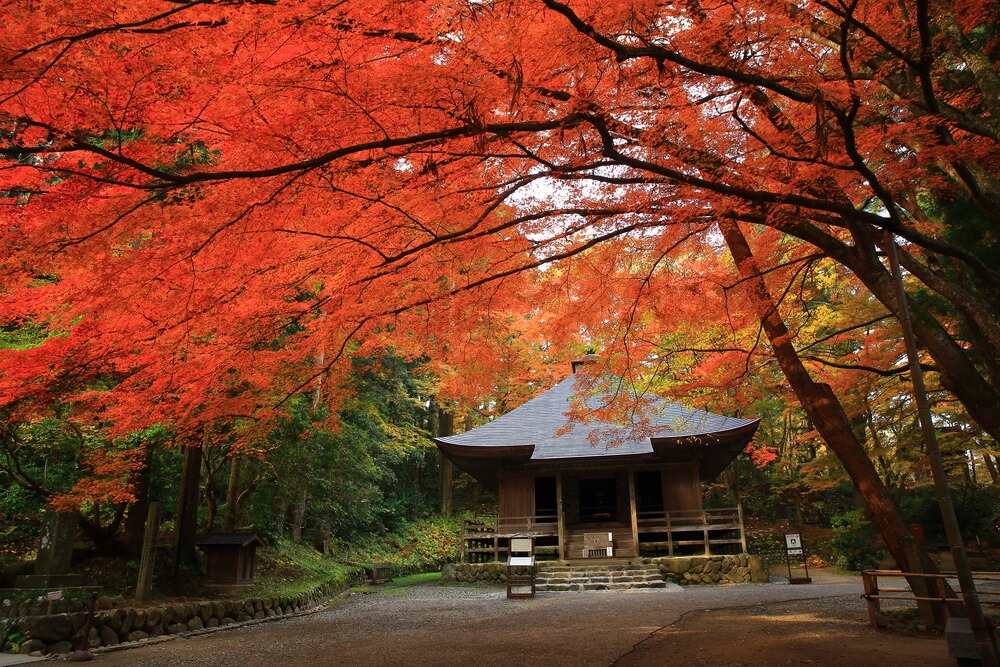 If you go to Morioka city in Iwate, the best season is from early summer rich in flowers and plants.
During hot season from July through August, you should visit underground lake and limestone cave far from Morioka city because it is really cool.
So don't forget to bring your long sleeve jacket.
Autumn is also a good season because of nice and dry climate. So you can enjoy watching red leaves.
Summary
We introduced popular sightseeing spots and tips for going around in Iwate prefecture.
You would find many things to do in Iwate. For example, visiting the world heritage or eating wanko soba as much as you want.
We hope you make a great plan for Iwate trip to be able to go to sightseeing spots you want to visit.