Fukuoka is the largest sightseeing place in Kyushu region. There are a lot of historical spots, delicious foods with local ingredients and cheap eats.
Fukuoka is good area to access from the main island of Japan. Moreover, the area is nice to go to sightseeing and eat delicious food.
We introduce sightseeing spots and the tips for walking around Fukuoka.
If you don't decide where to go, this helps you.
Where is Fukuoka located ?
5 must-visit sightseeing spots in Fukuoka
Fukuoka located in front of Hakata Bay has a lot of shopping spots and delicious food.
Moreover, you will visit historical spots like Dazaifu Tenmangu and Kushida shrine and Yanagawa area with rich nature.
1. Canal City Hakata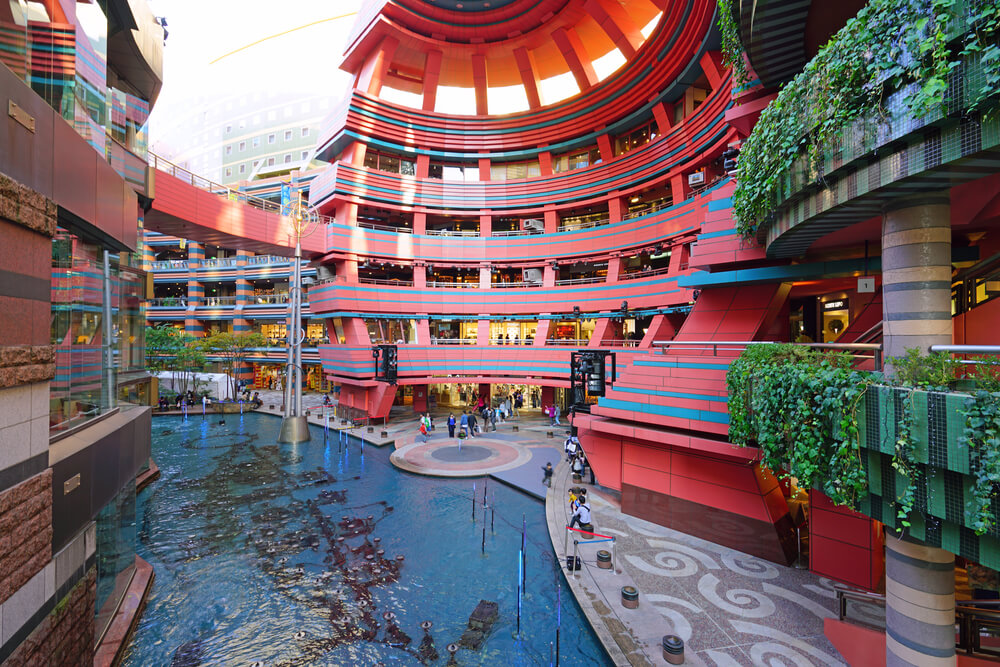 "Canal City Hakata" opened in 1996 is the largest shopping mall in Kyushu region. It consists of 7 facilities.
It is designed with "urban theater" in mind. There are over 200 shops, movie theater, hotel and offices.
You see gorgeous water show at a canal stretched about 180 meters from north to south in the facility.
Everyday, events and music live concerts are held in the center area of the facility, "Sun Plaza Stage."
On weekends, you see local TV station shooting TV programs. This is the source of cultural trends in Fukuoka.
It is 10 minutes walk from JR Hakata Station. It's easy to access.
2. Hakata Port Tower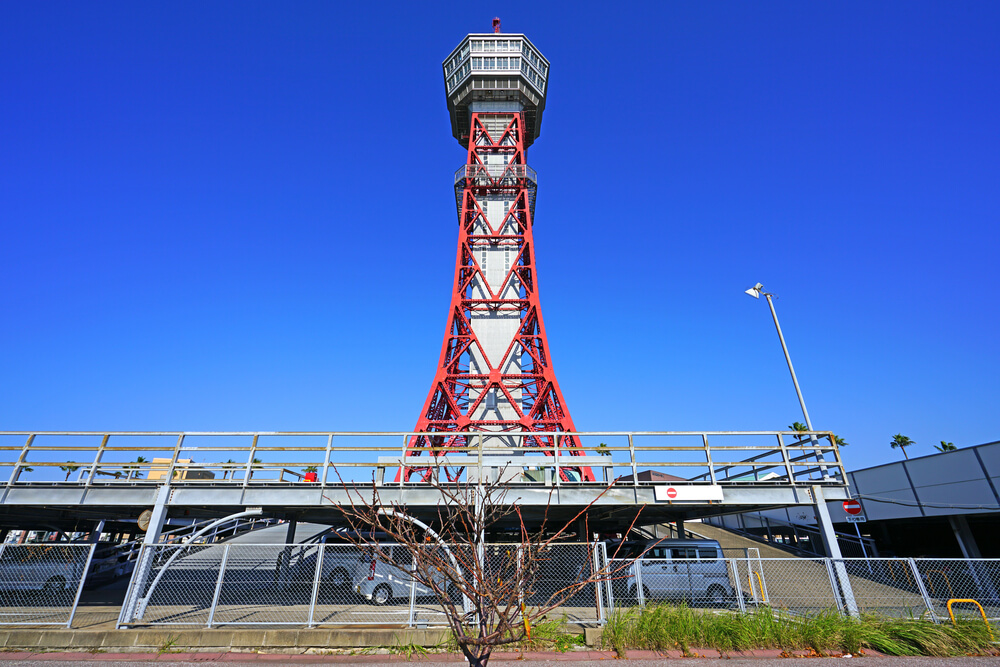 "Hakata Port Tower" opened in 1964 is a symbolic facility of Hakata port.
It is the highest seaside tower (100 m) in Japan. You overlook Fukuoka city and the port of Hakata from the observation deck, which is 70 meters above the ground and no admission fee.
It is known for "Koibito no Seichi (the place for couples)." At the 3rd floor of the deck, there is a spot called "Tikai no fence (the fence to vow)" to attaches padlock shaped heart. So it is popular to couples in Fukuoka.
At "Port of Hakata Bayside Museum" next to Hakata Port Tower, you learn the history of the port of Hakata by videos and exhibitions.
At night, the area is brilliantly illuminated. You see the night view of the port. It is good to go sightseeing at night.
3. Dazaifu Tenmangu and Kyushu National Museum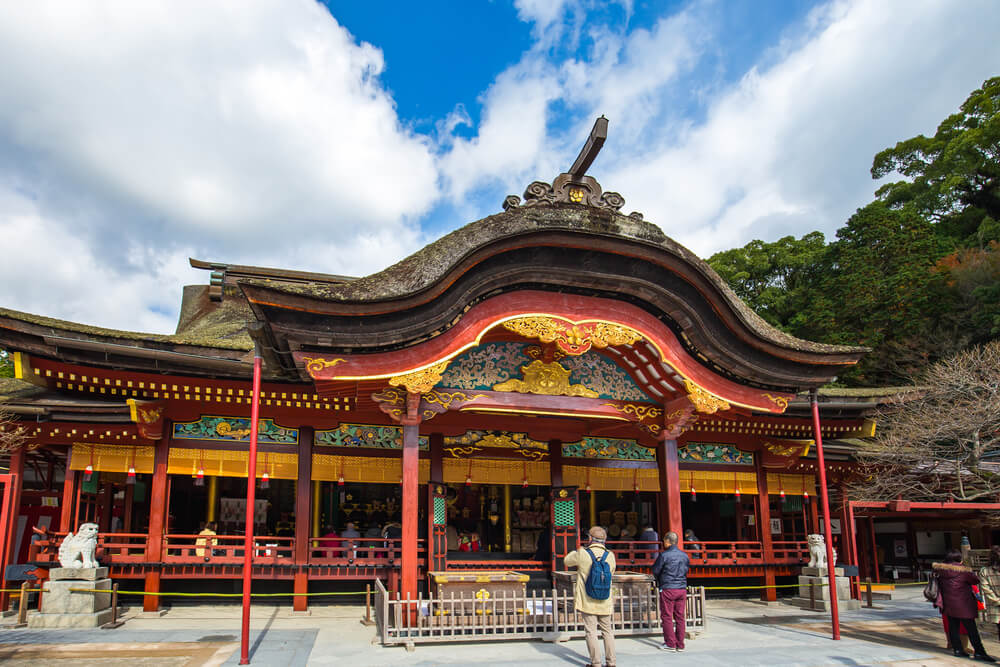 "Dazaifu Tenmangu" enshrines Sugawara Michizane who is well-known for the deity of study, sincerity and avoidance of bad luck.
In the shrine, there are some historical architectures such as "Jyosuisha" where Kuroda Kanbe (Japanese legendary strategist in Edo period) lived in his later years, the statue of "Kirin" which is donated to the government by Fukuoka merchants in Edo period and so on.
"Kyushu National Museum" opened in 2005 is located next to Dazaifu Tenmangu.
Local people call it "Kyu-Haku." It is such a popular sightseeing spot that over a million people comes in a year.
you see a lot of national treasures, important cultural properties and historical items.
4. Ohori park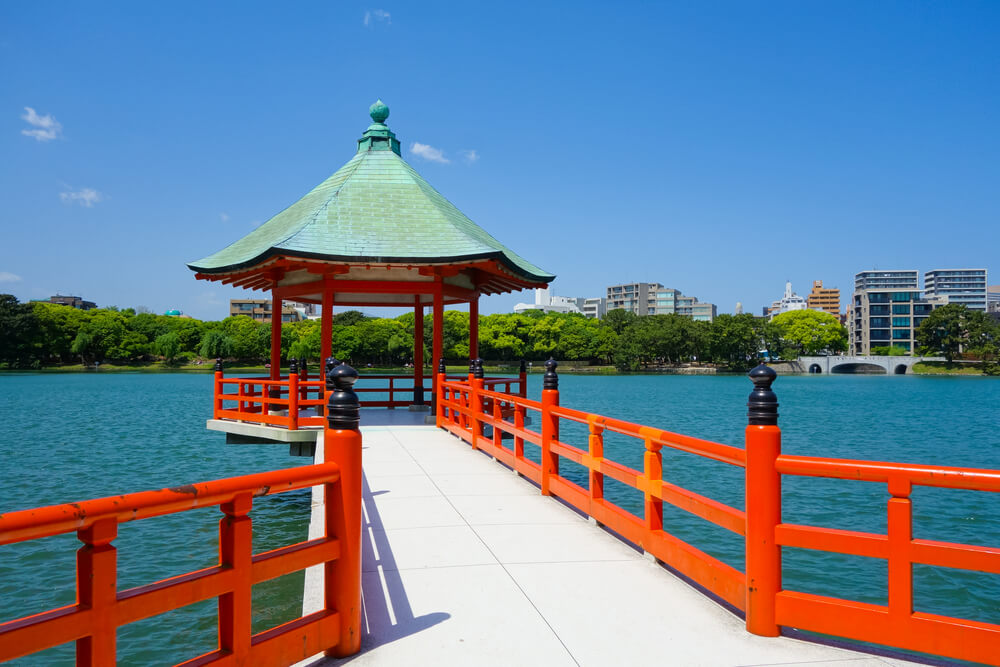 "Ohori park" is an area used to be the outer moat of Fukuoka Castle in the past.
This large park has Fukuoka national museum and Japanese garden. It is the place that local people feel history, culture and art.
The park has a 2 km pavement around the pond, Japanese garden and children's playground.
There are three islands and 4 bridges across the pond, called "Nakanoshima." "Ukimi Pavilion" is located in the pond. They are good spots to take a walk on a sunny day.
5. Yanagawa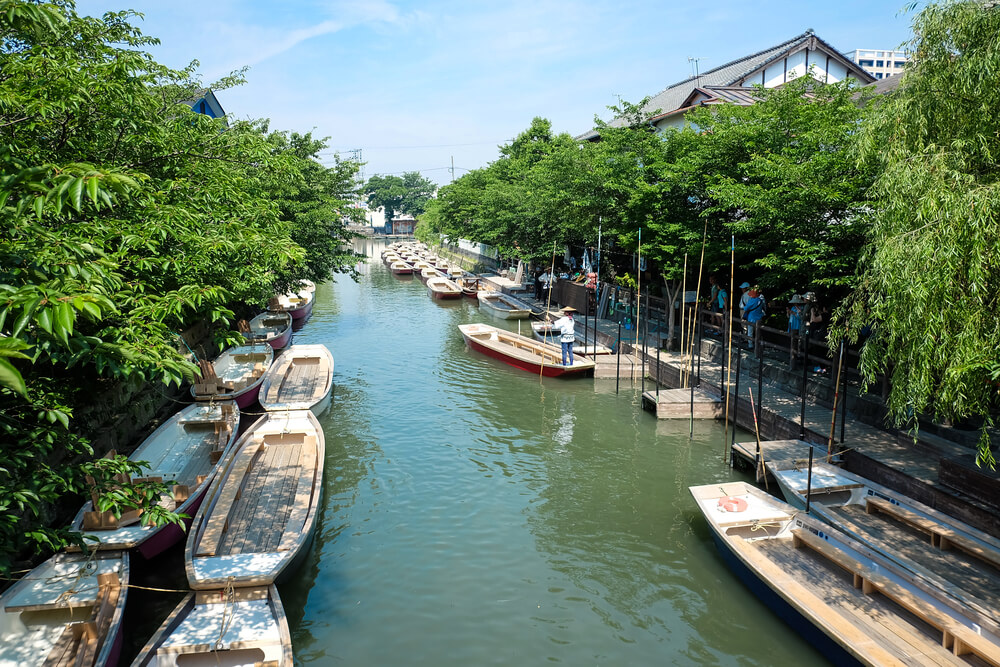 Yanagawa is a popular sightseeing place one-hour drive from Fukuoka City.
You will experience kawakudari that is to go around the water way of the moats in a boat with listening a song by a professional boatman.
There is water way called horiwari in Yanagawa. Kawakudari is the tour of the water way by rowing a boat with a pole.
There are 5 boarding points. They depart every 30 minutes. You aren't worred about reservation.
In only winter, you enjoy kotatsu (a low table with an electric heater attached to the underside of the table) on a boat. At night, you see good night view from a boat.
How to travel while sightseeing in Fukuoka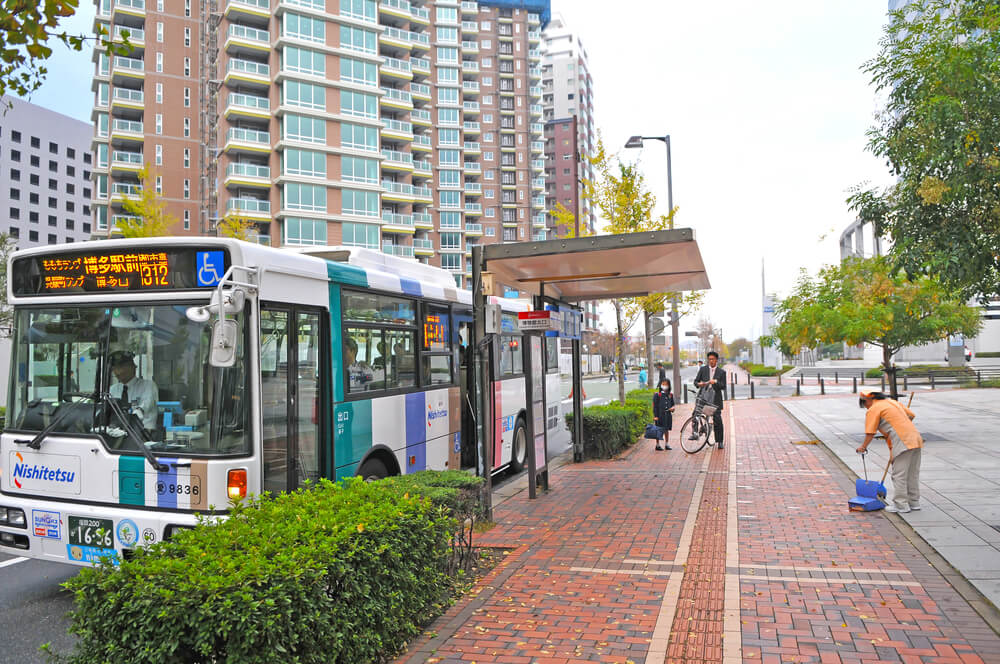 If you stay and go sightseeing in Fukuoka City, "Fukuoka City One-day Pass"(Adult 900 yen, Children 450 yen) of Nishitetsu Bus is good for you. You can take all local bus in Fukuoka City, which go to sightseeing spots in the city.
There is another all-you-can-ride ticket for a day, "FUKUOKA 1 DAY PASS"(Adult 2650 yen, Child1330 yen). You can ride Nishitetsu Train and Bus freely for a day.
Enjoy walking around Fukuoka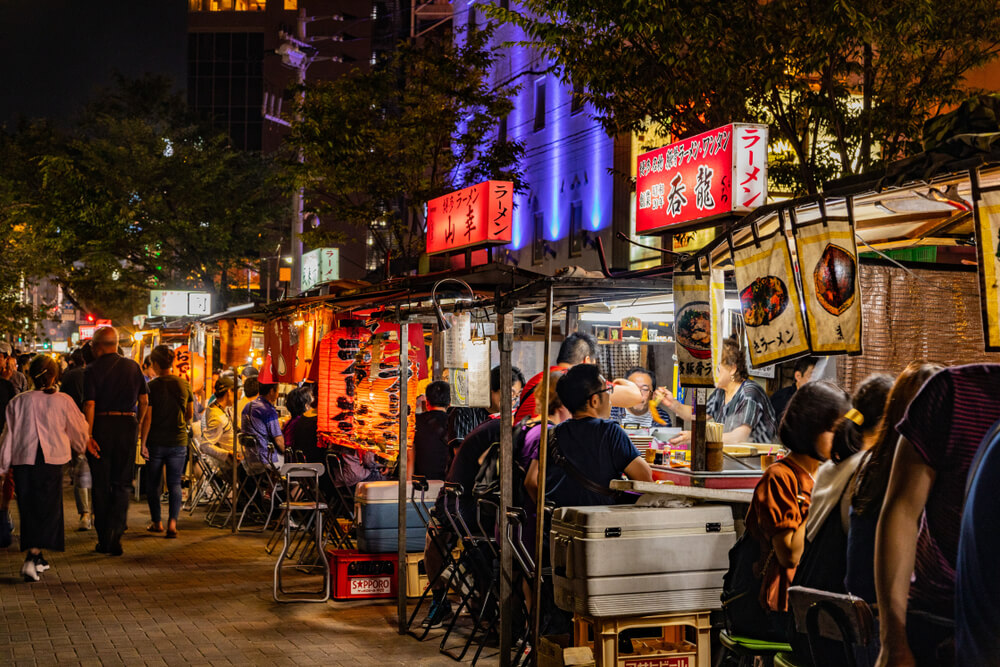 If you want to enjoy walking around regardless of the weather, an underground shopping center, "Tenjin Chikagai" connected with Tenjin and Tenjin-minami Station, is a good spot.
The shopping center stretches about 590 meters from north to south in Tenjin area. This large place is divided into 12 areas to walk around easily. There are over 150 shops including clothings, restaurant, book.
Fukuoka sightseeing activities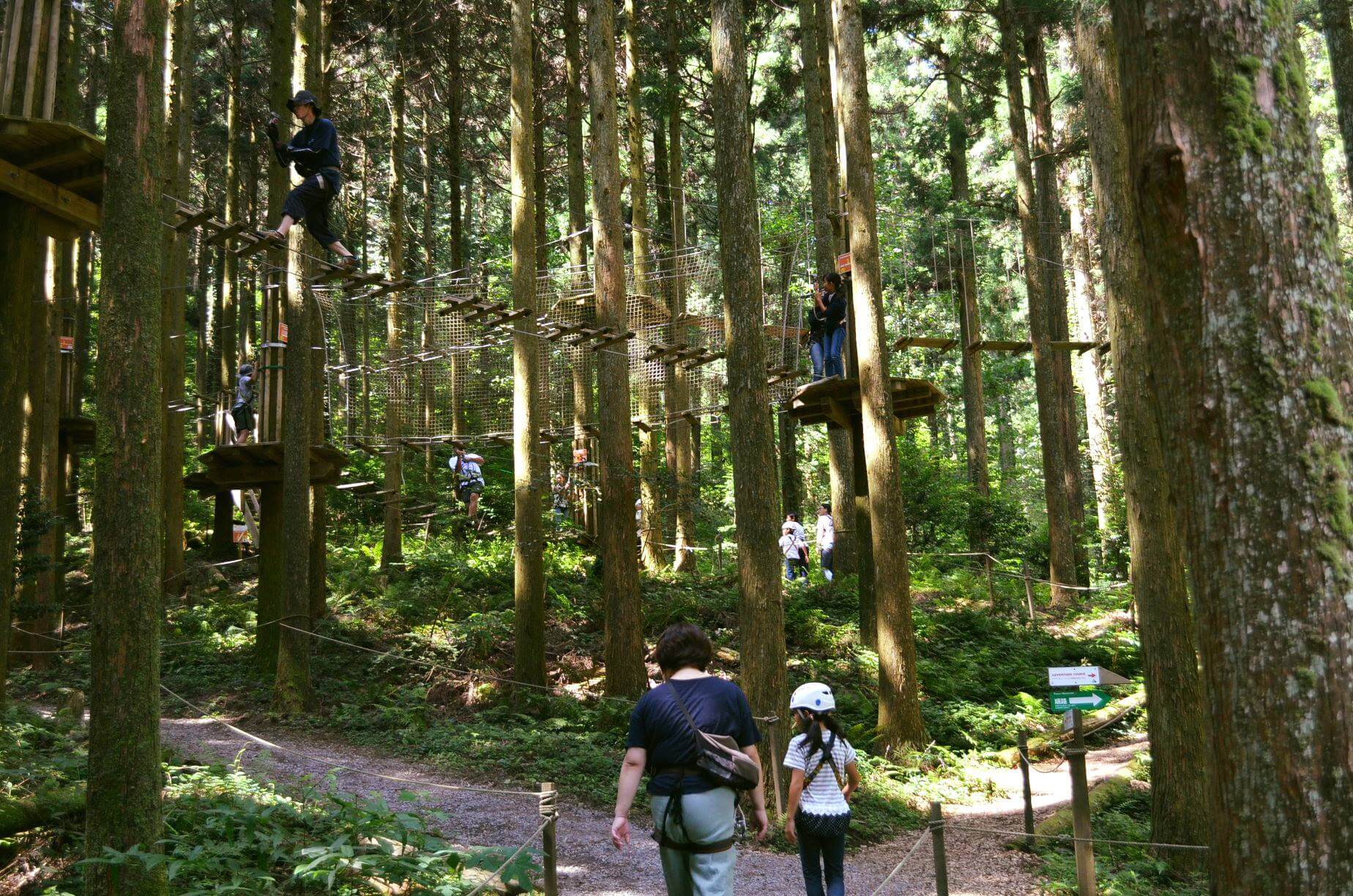 You will have fun not only shopping and food but also playing in nature.
Canadian camp riding club gives you a horse-riding experience at sandy beach with the great view of Genkainada sea.
You play outdoor obstacle courses at Forest Adventure Itoshima.
Meals in Fukuoka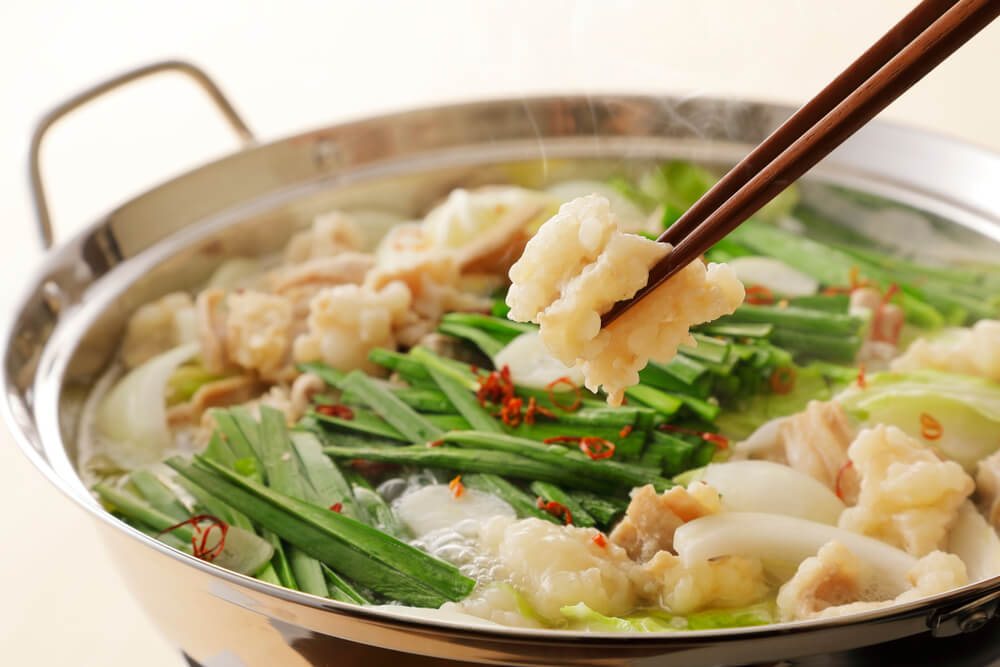 Fukuoka has one of entertainment districts in Japan. It is "Nakasuyataigai"(street with food stands at Nakasu area). There are over 120 food stands.
Food stands along Naka River may give you a chance to have meal with local people.
You will eat oden (stewed vegetables and fish paste), yakitori(Japanese grilled skewers), ramen, motsunabe(Japanese hot pot with offal and vegetables), tempura, French food, Asian food.
If you want to eat at the restaurant, you should go to "Ship's Garden" which is a restaurant in Mizukami park at Tenjin area.
The building is shaped like the ship. It is a popular photo spot to women.
▶【Restaurants in Fukuoka】6 local foods to eat during Fukuoka sightseeing
Shopping in Fukuoka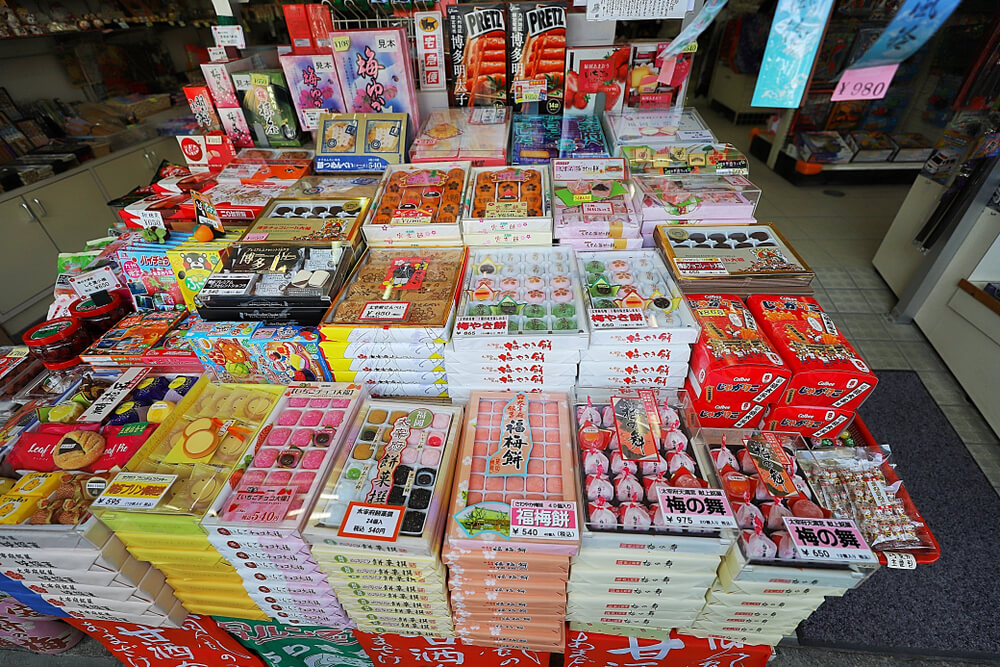 The spot to buy souvenir is at Fukuoka Airport, in Tenjin Chikagai and around Hakata Station.
Hakata Station is connected with some department stores named Amu Plaza, Hata Deitos, Hakata Hankyu, mainguIt.
Each department store has many kinds of famous souvenirs and foods of Kyushu region. We recommend trying a food sample to decide what you buy.
At the biggest shopping street in Kyushu, Tenjin Chikagai, you find good goods and clothings.
Best season for Fukuoka sightseeing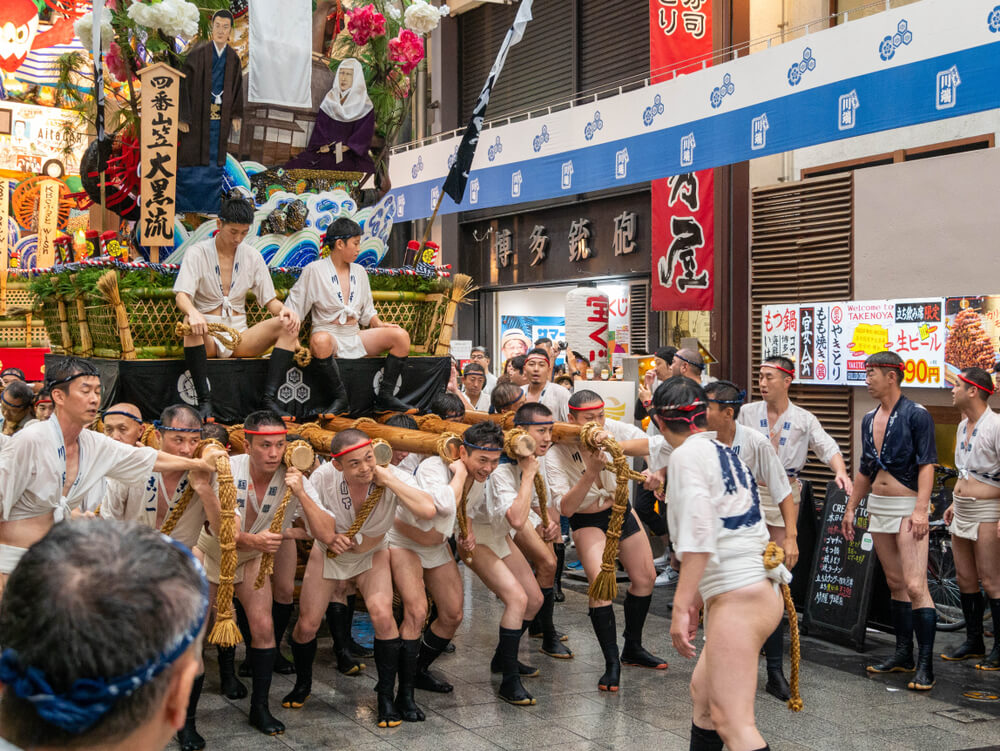 In march, the average temperature is 10.5℃. It is still cold. In April, it is getting warm.
From the end of Mach to the beginning of April, "Fukuoka Castle Sakura Matsuri" is held. At the same time, flower season comes.
From the middle of April to of May, the highest average temperature rises to around 20 ℃. It is a good season to travel in Fukuoka.
June is rainy season. If it is a rainy day, try to see all over "Canal City" and "Tenjin Chikagai."
When Hakata Gion Yamagata(7/1~ 7/15) ends, the summer season comes.
The highest average temperature in July is about 33℃. Until September, the climate keeps hot and humid. You need to care for yourself if you walk outside.
If you like festival, summer is a good season for you. You go to see some fireworks festival.
After the middle of September, the average temperature falls to about 24 ℃. In October, it becomes under 20℃.
The autumn season in Fukuoka is from October to November. It is a good season to walk outside. You will see red leaves everywhere.
At the beginning of November, the temperature is over 20℃ for few days, however in the middle of November, the lowest average temperature goes down under 10℃. As it is like winter, you need to wrap up warm.
People think that Fukuoka is warm area, however winter season is really cold. If you like walking outside, it is important to wear a coat and neck warmer.
If you go to Fukuoka in winter, you have fun with eating warm Fukuoka food like motsunabe and mizutaki(Japanese hot pot with chicken and vegetables).
Summary
We introduced the recommended spots for sightseeing in Fukuoka and tips for walking around the city.
Hakata has ever flourished from Edo period because it is located near a castle and trade port.
Now, there are some modern building and shopping center. You see modern and urban scene.
Fukuoka is known for eating delicious food in Japan. Many foreign tourists visit to eat it.
If you come to Fukuoka, enjoy sightseeing and food. We hope your happy trip.