Hokkaido "Niseko" is famous as a tourist destination where you can enjoy skiing with its finest powder snow.
In recent years, the number of foreign tourists and immigrants from overseas has increased.
Did you know that rapid internationalization is progressing and soaring in popularity?
So we will introduce the charm of Hokkaido "Niseko",the reasons why it is popular with foreigners and recommended sightseeing spots.
Niseko location
Niseko is located in the western part of Hokkaido and about a 2-hours drive from Sapporo and Chitose Airport.
"Niseko" is a general term for the mountainous region consisting of Iwanai, Kyowa, Kutchan, Niseko, and Rankoshi towns.
Among Niseko, Kutchan-cho, Niseko-cho and Rankoshi-cho are popular with foreign tourists and are called "Niseko sightseeing area".
Access to Niseko
From New Chitose Airport
New Chitose Airport Station → Otaru Station → Niseko Station
New Chitose Airport → Otaru (Rapid Airport about 75 minutes)Between Otaru and Niseko (usually about 90 minutes)
From Sapporo Station
From Sapporo Station → Otaru Station → Niseko Station
From Sapporo to Otaru (Rapid Airport 33 minutes, usually about 45 minutes)Between Otaru and Niseko (usually about 90 minutes)
From Hakodate Station
Hakodate Station→Shin-Hakodate Hokuto Station → Oyamabe Station → Niseko Station
Hakodate / Shin-Hakodate Hokuto → Osamabe (about 85-70 minutes by limited express)
Oshamanbe → Niseko (usually about 100 minutes)
Please check the schedule in advance as the number of buses are limited.
Characteristics of Niseko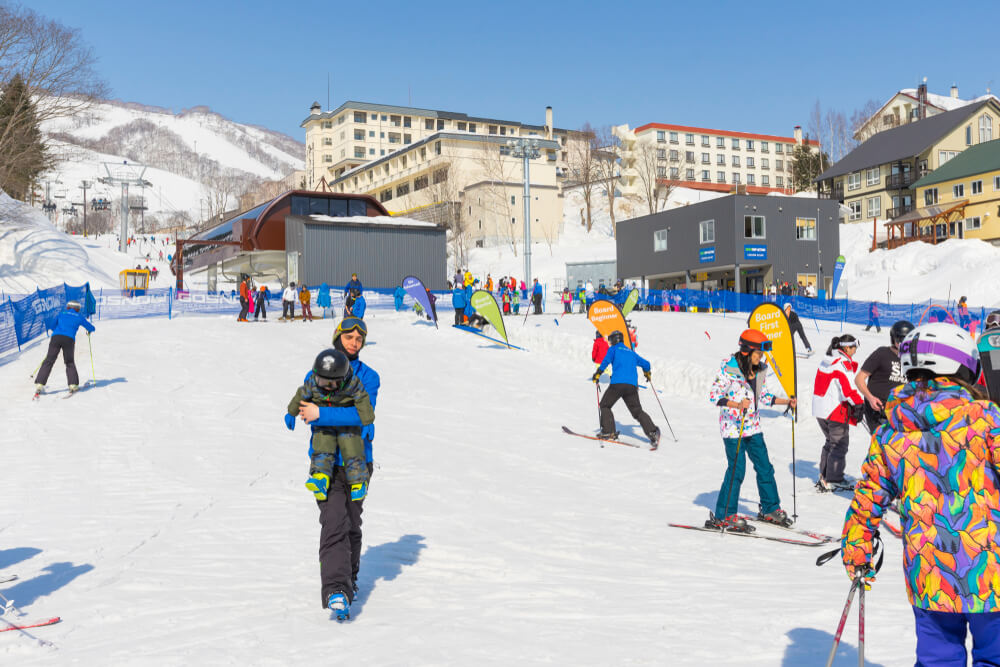 Niseko has many ski resorts that make use of the unique terrain and climate and in winter it is full of locals and tourists.
Niseko United, built on Mt. Niseko Annupuri at an altitude of 1,308m, is a huge ski area composed of four unique ski slopes.
In recent years, the number of foreign tourists from China, Taiwan, Australia, and other countries has increased rapidly and Niseko's ski resorts are becoming more and more famous.
There are a variety of courses that can be enjoyed by beginners to advanced riders, and the snow quality of powdery snow.
At tourist spots that make use of the vast land and rich nature and you can also enjoy gourmet food such as hot springs and delicious vegetables and meat.
Some tourists fall in love with Niseko's wilderness and decide to move in search of business opportunities.
In fact, long-term stay condominiums for foreigners are increasing around the Niseko Hirafu area and around Niseko Annupuri.
There are many international schools, supermarkets and restaurants for migrants and it has an international atmosphere.
The finest powder snow ski resort in winter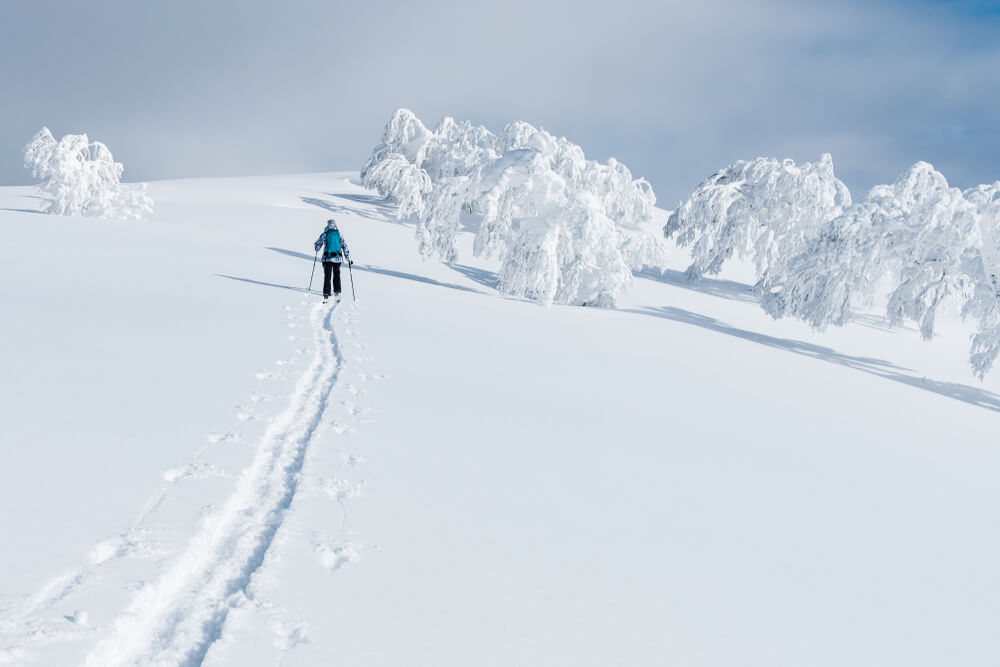 One of the world's finest powder snows, Niseko's foreign tourist destinations have amazing snow quality.
"International skiing area" at the foot of Niseko Annupuri has a wide range of courses, and features a gentle course that can be enjoyed by beginners.
Surrounded by the rich nature that spreads between Mt. Yotei and Niseko Annupuri, the superb view is a highlight.
There is a kids school for children, a place where you can play with snow and you can also enjoy snowboarding.
There are 9 long courses with a maximum length of 5600m and 9 courses over 1000m, so you can enjoy the best long run experience.
Outdoors and activities in summer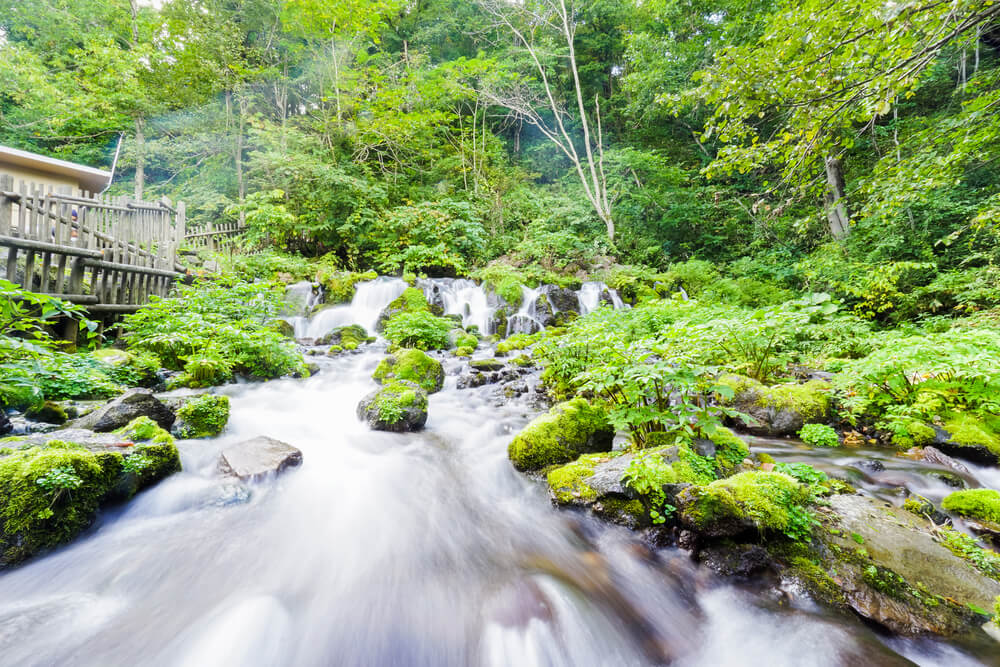 In the summer of Niseko, outdoor activities such as mountain climbing, trekking and rafting are popular among the great nature.
Niseko Annupuri trekking, where the whole family can easily participate and offers a view from the summit to Mt. Yotei and the Sea of Japan.
It takes about 90 minutes from the climbing entrance of Goshiki Onsen to the summit, but the large panorama seen from the summit is worth a look.
Why not try kayaking, hot air ballooning and horse trekking in Niseko in summer?
the reason why popular with foreigners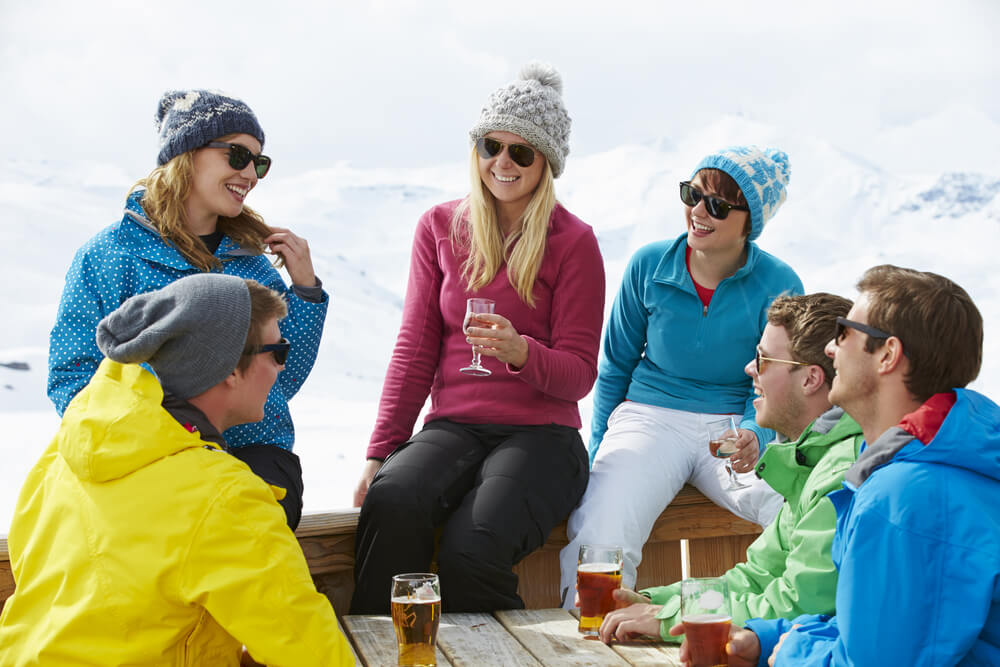 Hokkaido Niseko has become so famous that it is called the most international resort in Japan.
According to Expedia, a hotel reservation search site, it will be fully booked from December this year, and will fill up until next season.
It can be said that Niseko is booming like a bubble period.
The reason was that around 2000 Australians spread the appeal of Niseko through social media.
Later, it spread to Europe, including France, the United Kingdom, Germany, and Northern Europe, and skiers came from Asian countries.
Niseko has a lot of night games so you can enjoy hot springs and gourmet foods in Hokkaido.
Niseko specializes in targeting foreign tourists such as Hong Kong, Singapore and Malaysia.
There is a booming to build villas and condominiums and build luxury hotels with foreign capital and investments.
Niseko was ranked first as the high rising land prices for the third consecutive year in Japan.
Prices target high-end resorts around the world because they target the wealthy foreigners.
For luxury hotels that cost more than 500,000 yen per night and the other hotel prices ranges between 10,000 to 30,000 yen.
Niseko winter sports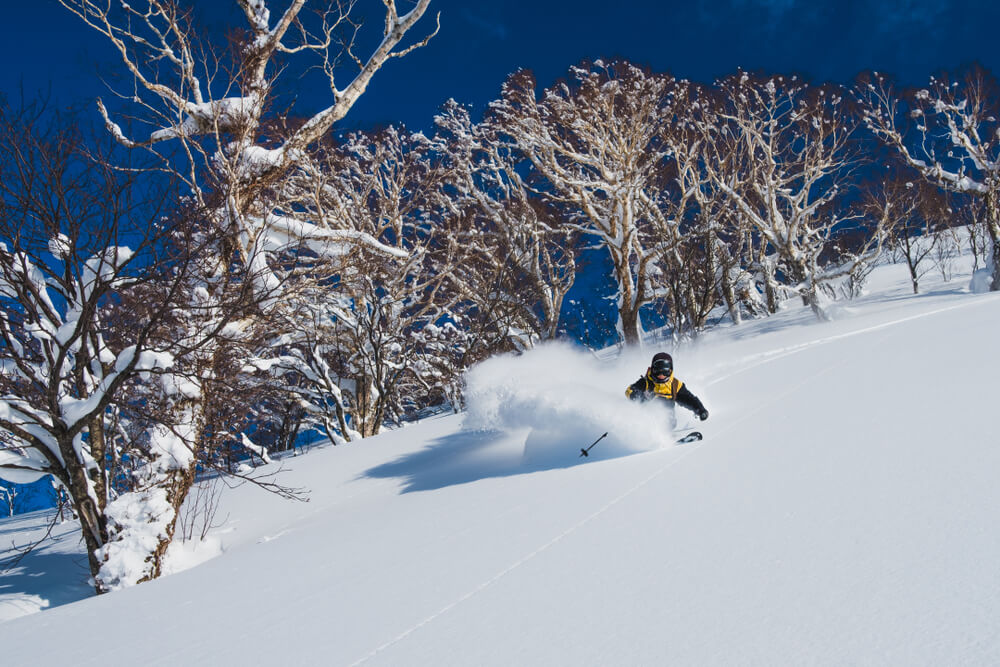 Here are some recommended ski resorts in Niseko where you can ski, snowboard and enjoy winter sports.
Niseko Mountain Resort Grand Hirafu
"Niseko Mountain Resort Grand Hirafu" is the largest ski area in Niseko United.
There are abundant 30 courses consisting of 11 elementary, 12 intermediate and 7 advanced courses, and a family course at the bottom.
And also there have many accommodation facilities and restaurants in the surrounding area.
It's perfect ski resort for winter sports and sightseeing.
Niseko Village Ski Resort
Niseko Village Ski Resort, famous for advanced skiers has recently started a new course.
There are a total of 27 undulating courses that are unique and you can enjoy high and long distance runs.
Niseko HANAZONO Resort
"Niseko HANAZONO Resort" has a stable snow quality in Niseko United.
Although it is suitable for intermediate courses of all seven courses, there is also a beginner course of 3,300 m which is perfect for training.
Niseko Annupuri International Ski Area
"Niseko Annupuri International Ski Area" is for beginners with many gentle slopes and wide courses.
Once you get used to skiing, try the intermediate course with a slope of 14 to 20 degrees.
Niseko gourmet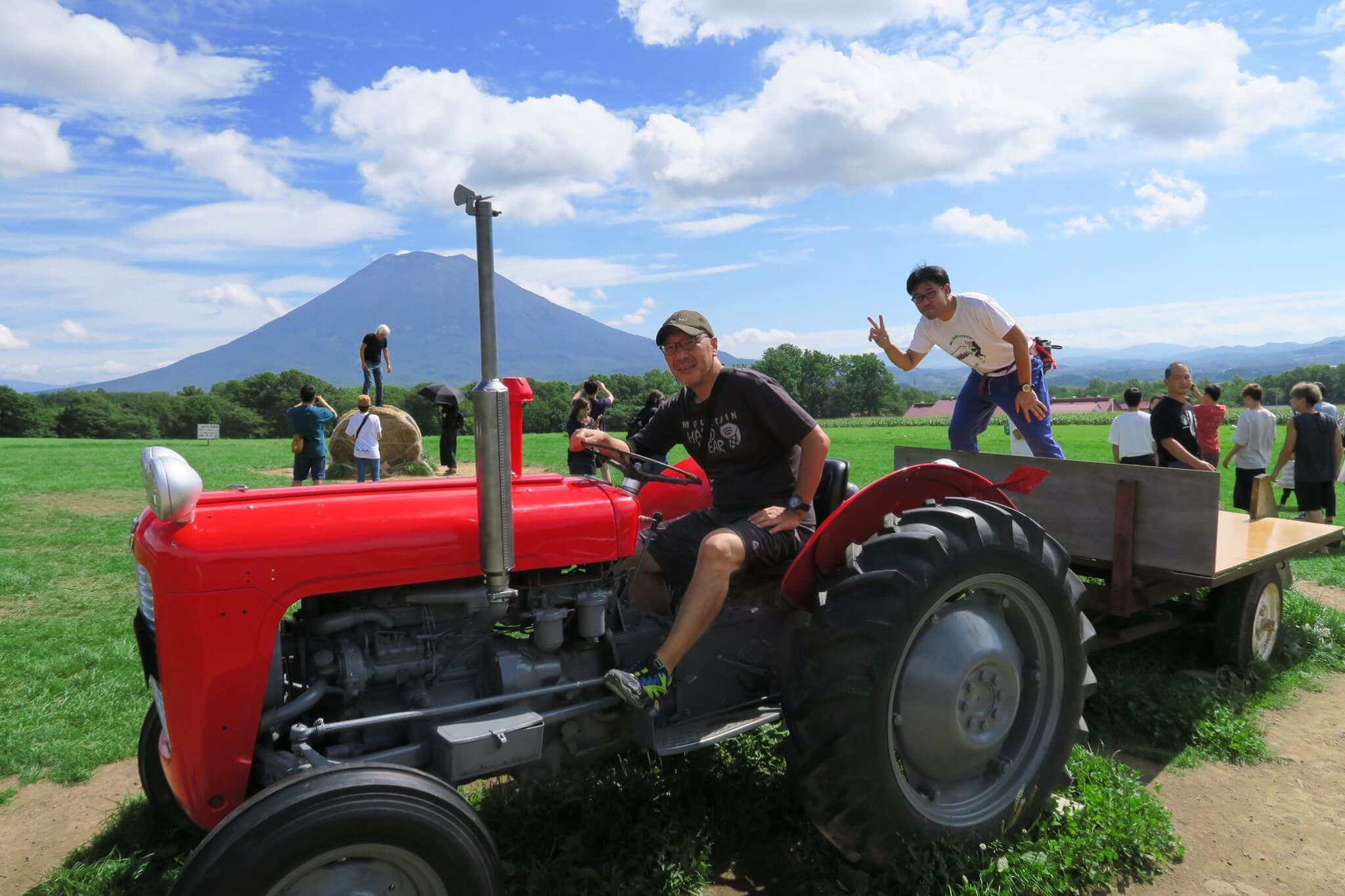 Hokkaido, a treasure trove of food is one of the pleasures of gourmet. Here are some recommended gourmets
Kamimura
"Kamimura" is Niseko where you can taste exquisite a French restaurant with a reputed Michelin star.
Check out Shiraoi Wagyu beef stewed with red wine using local seasonal ingredients.
Dinner is open all year and lunch is only open during the summer.
u-respa
 
Tonkatsuya "u-respa" is located across the road from Niseko View Plaza.
Tonkatsu made from local orchid rice and meat pork is very popular.
Also check out the chicken cutlet set and sandwiches for lunch.
L'ocanda
Locanda, located in northern Niseko, in Kutchan-cho, is a restaurant run by an Italian chef and a patissier brother.
Dessert cakes with menus using ingredients from Hokkaido and ingredients from the Shiribeshicho.
Niseko Milk factory Takahashi Farm
At Niseko Milk Kobo Takahashi Ranch, you can taste gelato soft ice cream using fresh milk.
Sweets such as cream puffs, puddings, and roll cakes eat while looking out at the prairie and Mt. Yotei scenery are exceptionally delicious.
Niseko hot springs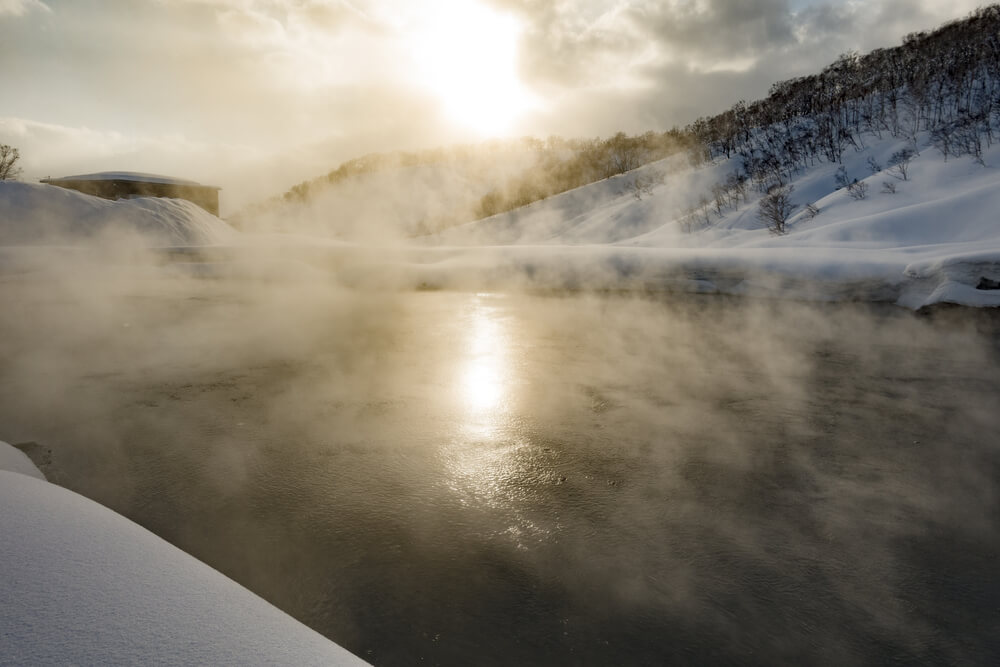 After enjoying skiing, snowboarding and activities in Niseko relax in the hot springs.
Niseko Goshiki Onsen
Niseko Goshiki Onsen, located in the depths of the mountain at an altitude of 750m has the unique atmosphere of a deep hot spring.
Sulfuric acid hot water warms the cold body from the core and is also recommended for climbing back to Niseko Annupuri and Iwaonupuri.
There are no shops around in areas with lots of snow, so the starry sky is the best at night.
Niseko Kogane Onsen
"Niseko Kogane Onsen" is a one-day hot spring facility located in Rankoshi-cho.
When a couple of farmers digging the soil on their home premises, a hot spring suddenly springed out.
So they created their own mixed bathing of hot spring facility.
All are carbonated springs and the bathing period is from May to October, and the bathing fee is 500 yen.
Niseko popular destination for foreigners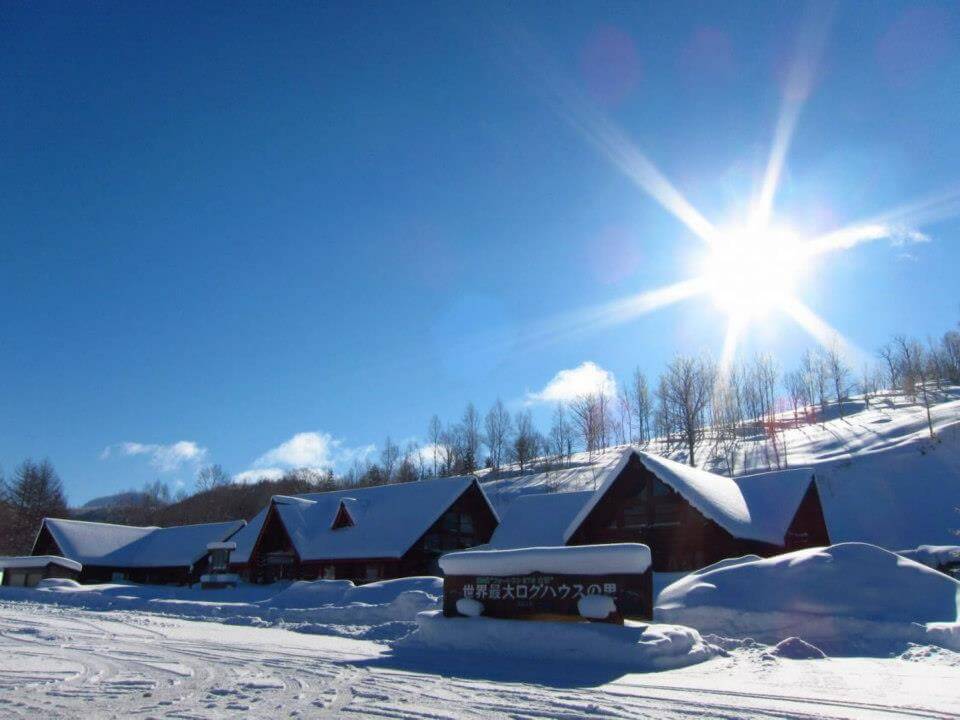 For a stay in Niseko, we recommend accommodations that include a hot spring.
Tsukimino-yado Akahane
Niseko Yumoto Onsen Township Tsukimino-yado Akahane is a renovated old hot spring inn.
It is limited to 12 sets per day, and you can enjoy the seasonal scenery from the open-air bath featuring Nigoriyu.
It is also an advantage that you can relax and enjoy the dishes that make use of the taste of the mountains and seas of Hokkaido.
Niseko Kelp Onsen Hotel Kanro no Mori
Niseko Konbu Hot Spring "Hotel Kanro no Mori" is a hotel where you can enjoy a famous hot spring, also called Bihada no Yu.
A forest open-air bath, a large public bath, a sauna and a cold bath with a pleasant smell of sulfur are provided.
Hilton Niseko Village
The Hilton Niseko Village adjacent to the Niseko Gondola is a hotel with 506 guest rooms, a spa facility, spa and restaurant.
Overlooking the majestic Mt. Yotei, you can ski in winter and enjoy golf, horse riding and rafting in summer.
Tips while staying in Niseko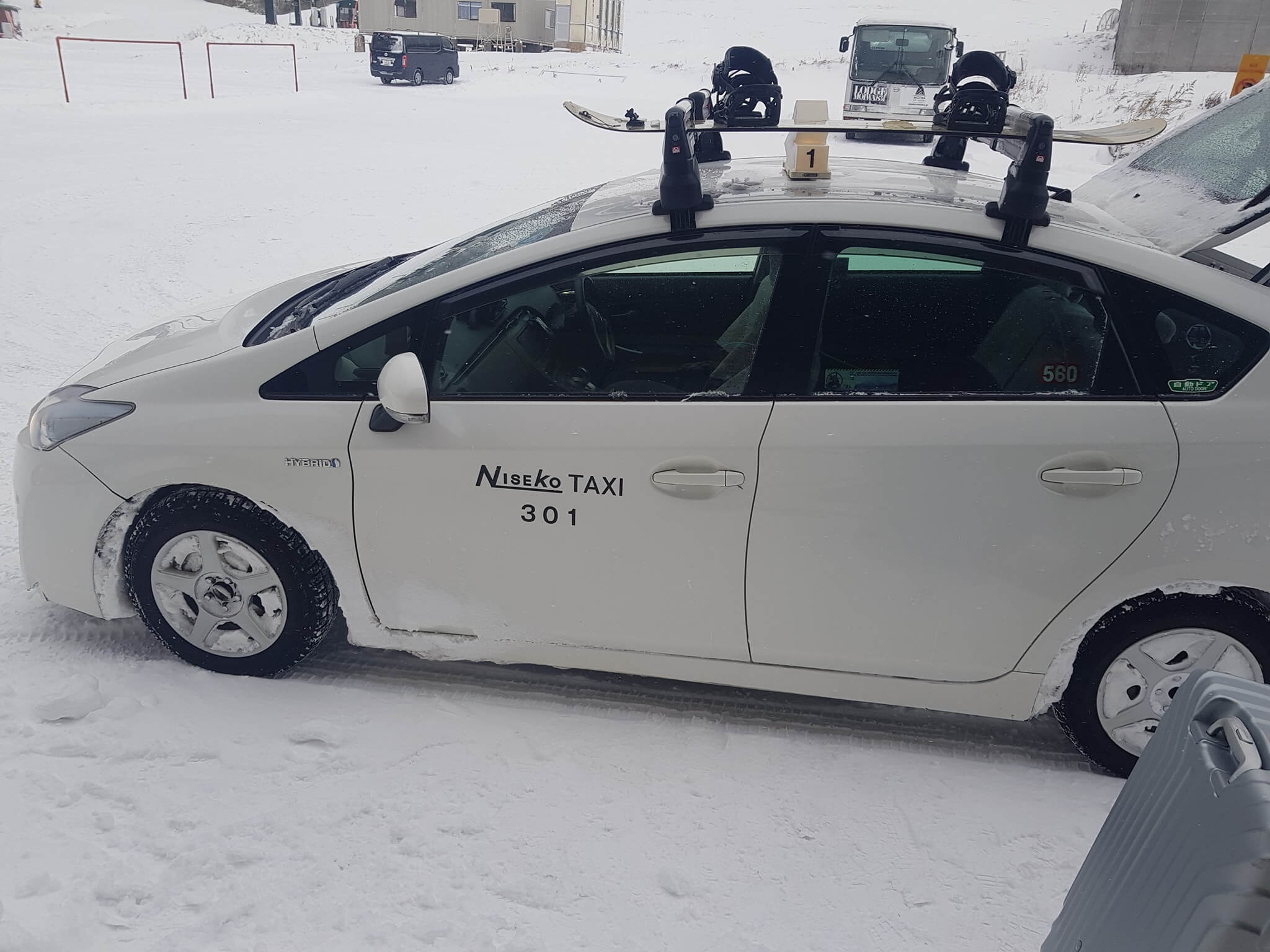 Niseko has many hotels, ryokan, and condominiums that you can choose for your travel purpose.
When choosing a cottage in Niseko, there is no transportation around the area.
So you must make a rental car reservation around Sapporo Station.
Summary
In Niseko, Hokkaido, you can also enjoy wonderful natural scenery, high quality ski resorts, hot springs and gourmet.
Why don't you travel to Niseko with your whole family in Japan and enjoy your winter vacation ?