Kagoshima Prefecture is home to Yakushima and Sakurajima a world heritage sites and there are more than 100 famous hot springs.
Kagoshima Prefecture boasting magnificent nature is blessed with ingredients such as local chicken and black beef so you can not miss the real taste of the gourmet.
When you go sightseeing in Kagoshima Prefecture please check out the local gourmet recommended by locals.
We will carefully select and introduce Kagoshima gourmet, classic food and recommended shops to visit.
Must try foods in Kagoshima
Speaking of Kagoshima Prefecture many people nationwide think of a livestock culture such as black pigs, local chickens and black cattle.
In addition to meat such as black pigs and polar bears, we also recommend fresh fish, sashimi and local chicken sashimi made of fish grown in Kinko Bay area where the tide is fast.
After lunch and drinking sake it's fun to go around Kagoshima for ramen.
Kagoshima Black Pork shabu-shabu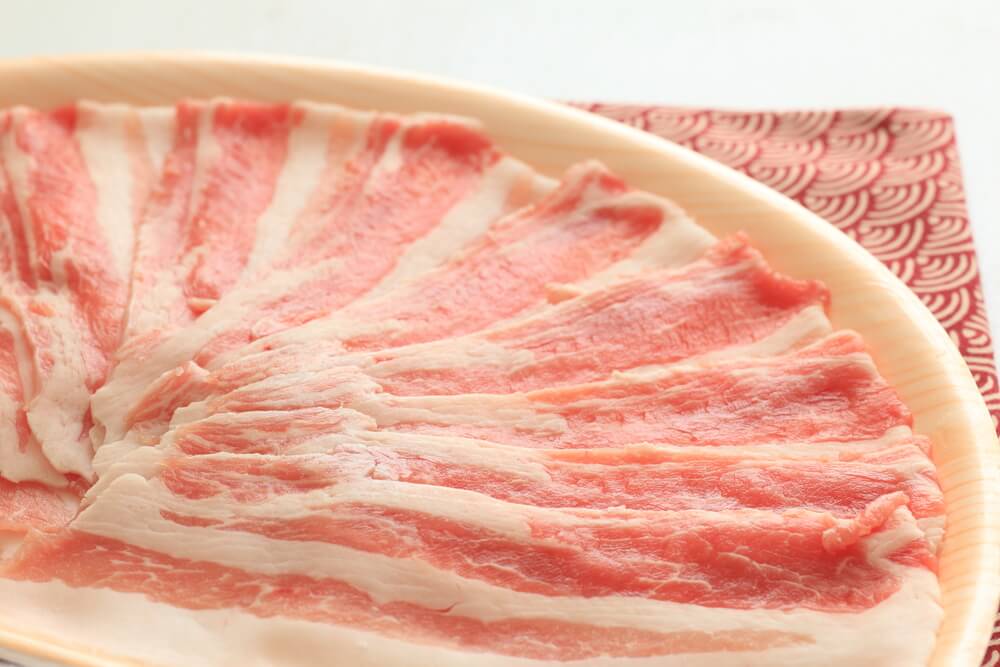 Kagoshima Prefecture is famous for producing Kagoshima Black Pork which is called Satsuma Black.
"Kagoshima Black Pork" is a brand of pure Berkshire pork raised in Kagoshima Prefecture using sweet potatoes as a compound feeding.
"Kagoshima Black Pork" has been loved by locals since the Edo period and is known as high-quality pork in Japan.
In Kagoshima Prefecture,you can enjoy a variety of dishes using "Kagoshima Black Pork" that is strictly quality controlled.
"Black pork shabu-shabu" using exquisite black pork you will be able to enjoy the melting texture.
Lava Grill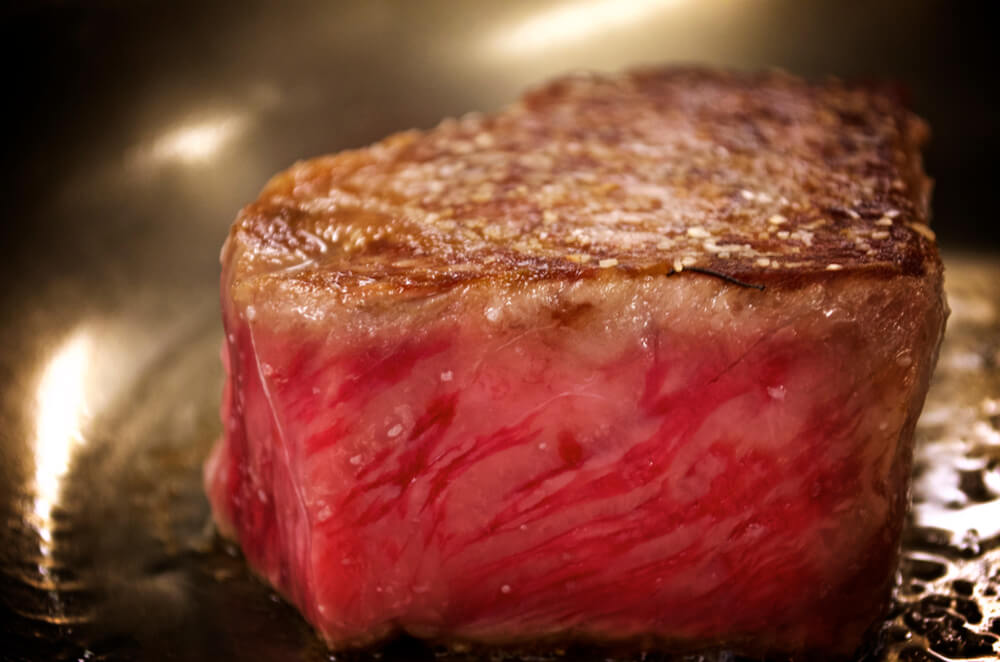 Kagoshima's specialty lava-yaki is a dish where you can enjoy grilled meat on a lava-plated iron plate.
As the representative and typical active volcano Sakurajima in Kagoshima.
The Local commitment to making the lava plate of "Sakurajima" an iron plate.
Bake black beef, black pork, local chicken and vegetables on a lava plate that keeps raising smoke like a volcano.
Lava stone has a high far-infrared emissivity, the surface of meat and vegetables is burnt and the inside is soft and juicy soft and exquisite.
Check out Kagoshima-style yakiniku "Lava Yaki" as there are many shops in Kagoshima Yatai Village and Kirishima City.
Kibinago(Spratelloides gracilis)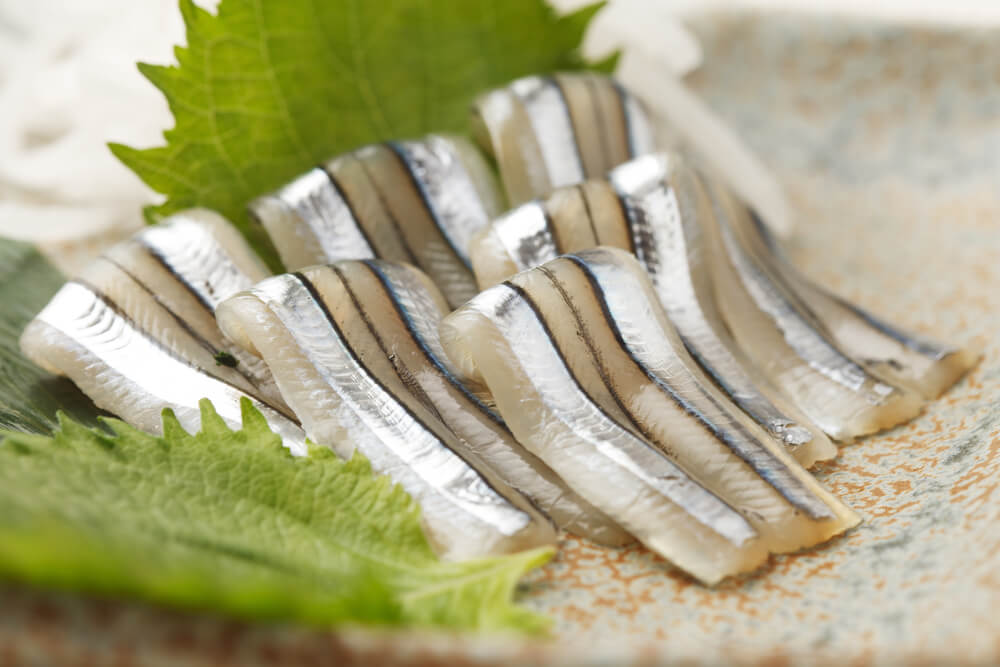 The representative fish "Kibinago" in Kagoshima Prefecture is a small fish with a bluish silver skin and a total length of about 10cm.
Landed throughout the year in coastal waters such as mainland Kagoshima, Koshikishima, and Tanegashima.
In Kagoshima, fresh "Kibinago" offers a variety of dishes including sashimi, fried, boiled and dried fish.
Kibinago contains a lot of unsaturated fatty acids such as DHA and EPA, and is popular as a healthy and healthy food.
Although it is harvested in large quantities in the warm current,it is relatively rare and is rarely distributed outside of the fishing area.
"Kikuhana-zukuri" a hand-opened sashimi arranged in the shape of a chrysanthemum flower is a unique way of eating in Kagoshima.
Tsukiage/Satsumaage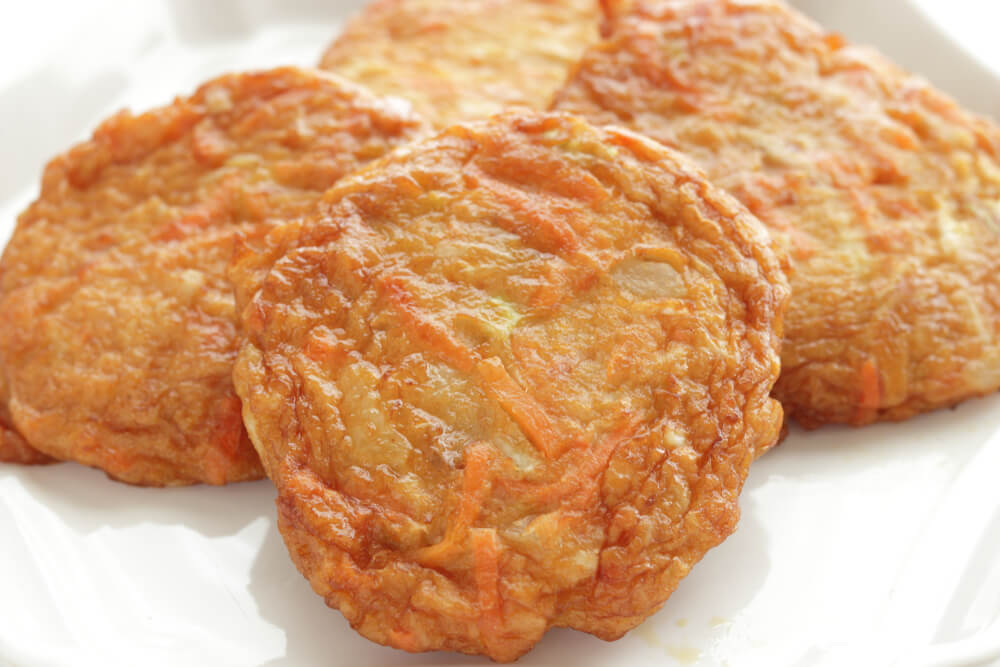 "Tsukiage " means fried fish surimi with sake and seasonings which is a fish paste classified as "fried kamaboko".
In Kagoshima it is called "Tsukeage" and generally eaten as it is on a plate.
"Fried kamaboko" is a dish originally from China,it is said to have spread throughout the country after passing through Ryukyu islands and Satsuma.
Since "Tsukeage" lasts for a long time,It is also recommended as a souvenir of Kagoshima.
Cha Buri(Yellowtail)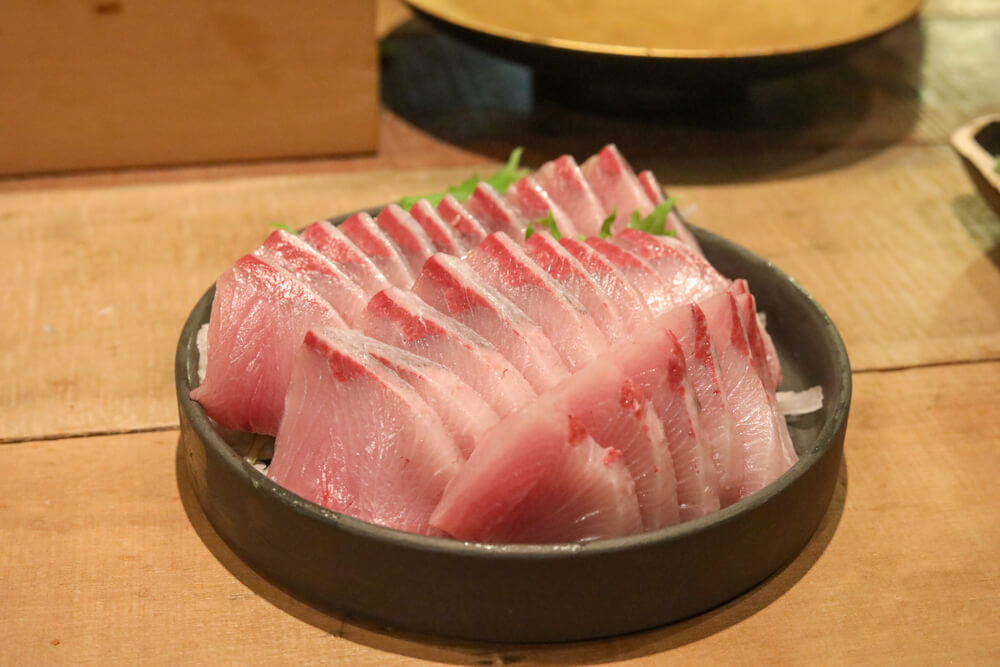 Cha Buri is a high-quality yellowtail grown on bait mixed with Tochu tea and black vinegar.
Nagashima-cho which is the largest producer of yellowtail in Japan.
Nagashima's Cha Buri is characterized by its lean and firm meat quality.
It is recommended that you try a fresh sashimi from the markets in Kagoshima.
Kurobuta Tonkatsu(Pork cutlet)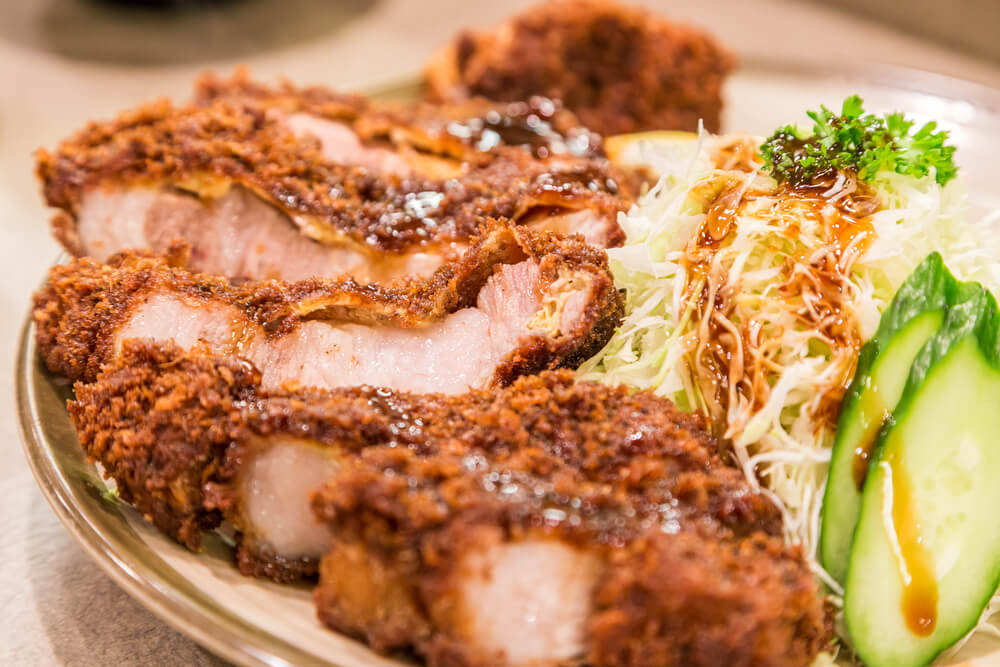 There are many places in Kagoshima where you can taste a "Kuro-buta tonkatsu".
Kagoshima tonkatsu for juicy and delicious meat such as Japanese black beef and black pork.
There are many specialty tonkatsu set restaurants around Kagoshima Chuo Station.
So why not stop Kagoshima tonkatsu restaurants by for a lunch?
Meat sushi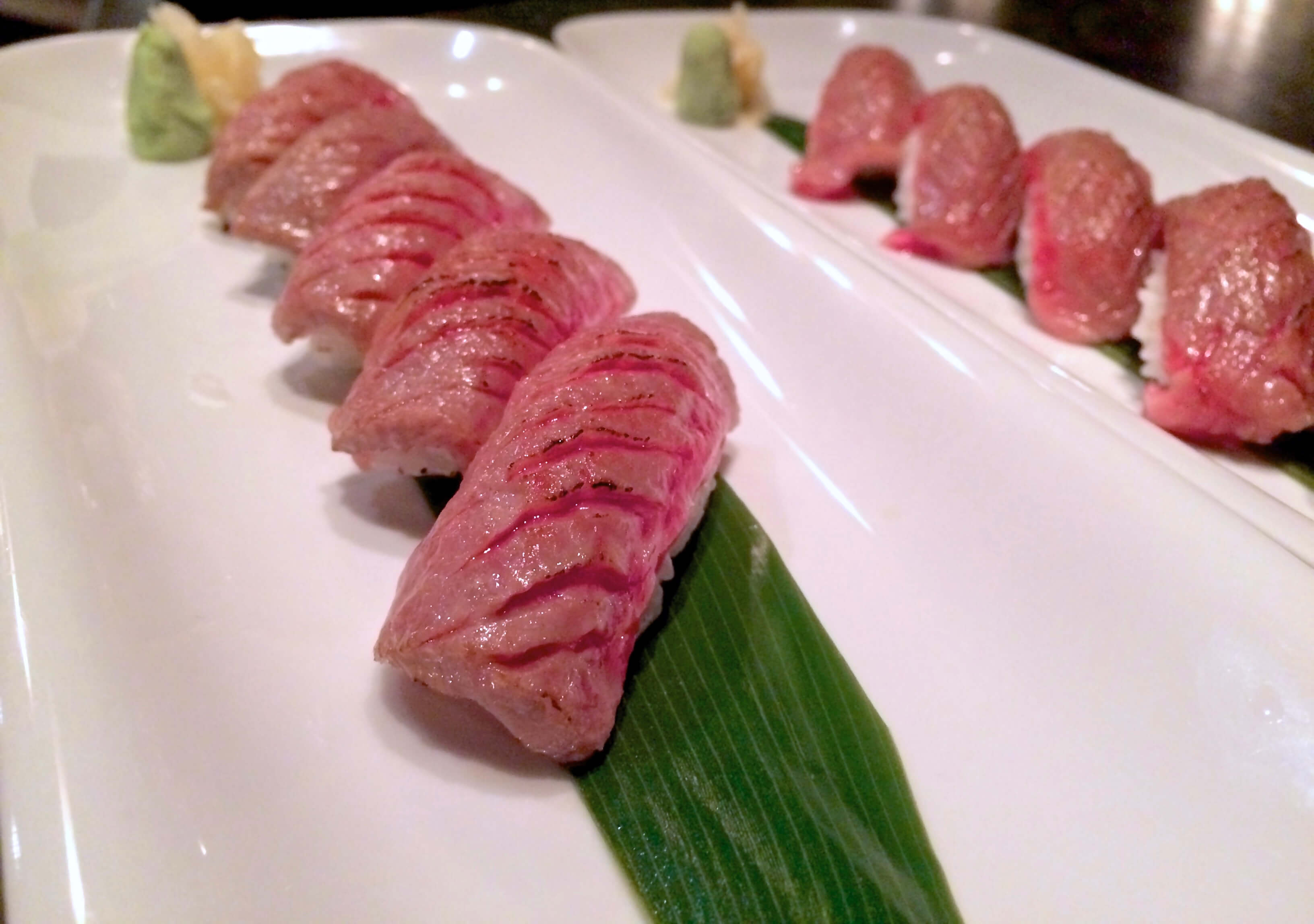 "Meat sushi" is a sushi made of various types of meat such as beef, pork, chicken, and horse meat on a shari.
Let's taste the fresh meat with Kagoshima black pork and Japanese black beef.
Kanpachi Pickled Rice Bowl(amberjack)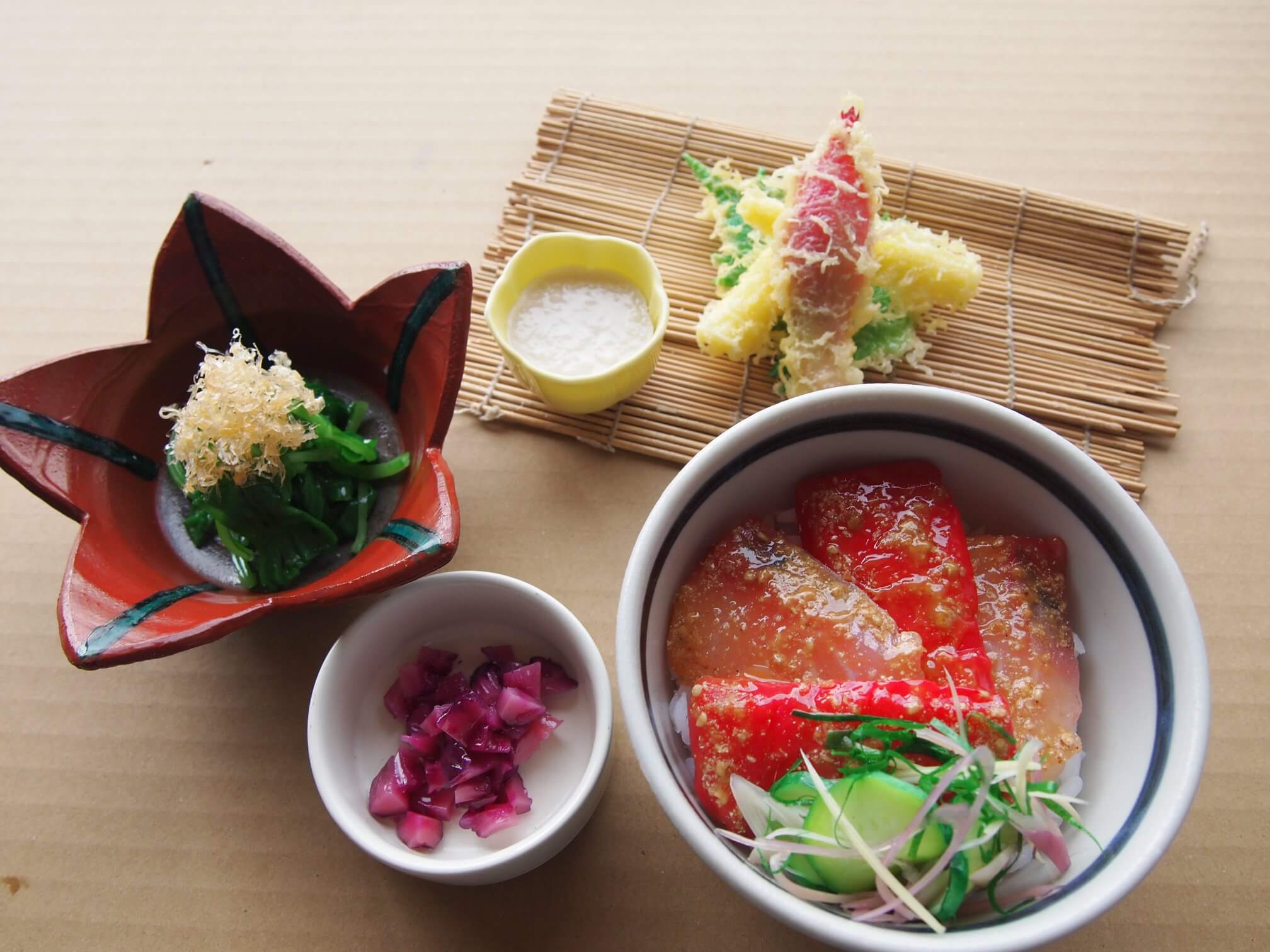 "Kanpachi pickled rice bowl" a rice bowl with Kanoya amberjack fish which is a brand certified by Kagoshima Prefecture.
The luxurious specialty rice bowl made with fresh ingredients is delicious available only in Kagoshima.
In addition to the specialty pickled rice bowl, you can also taste sashimi amberjack dishes and set meals.
Kagoshima Ramen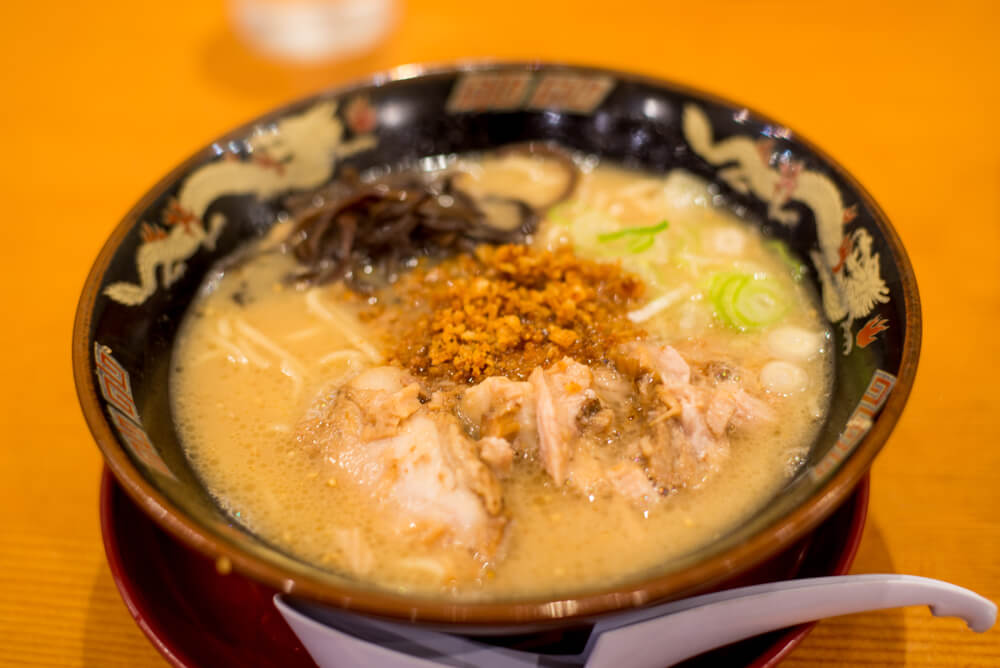 "Kagoshima Ramen" is characterized by a tonkotsu base which is made by a beautiful, clear, opaque soup.
There are tonkotsu ramen in Fukuoka and Kumamoto but the Kagoshima version is particular about not completely opaque.
There are many shops that offer pickled radish and takuan as a side dish for Kagoshima Ramen.
The sweet, mellow and elegant soup can be served with tonkotsu ramen.
What is the feature of Kagoshima foods?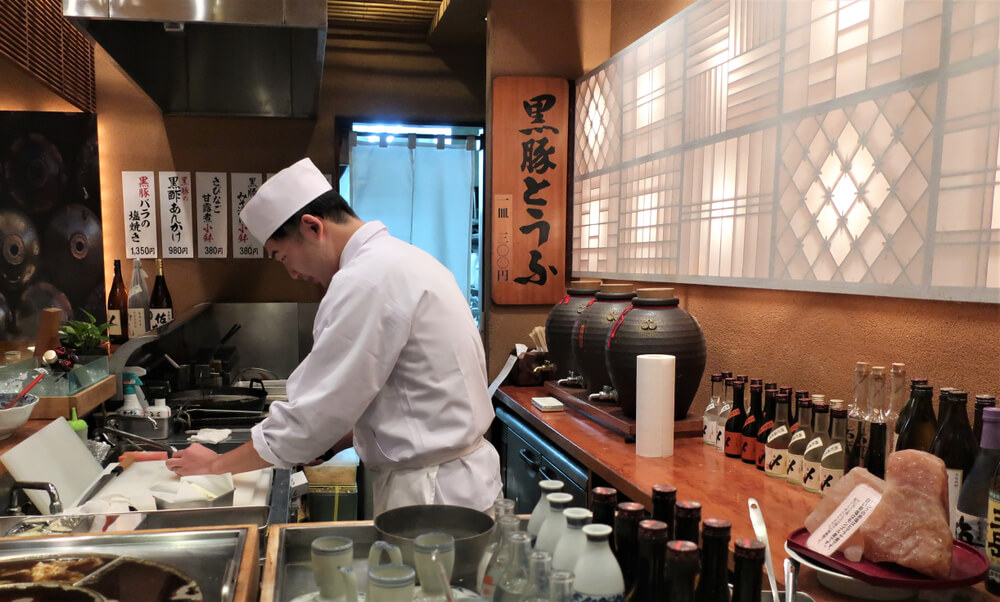 Kagoshima Prefecture is known as one of the largest livestock kingdoms in Japan and its high quality agricultural products are famous nationwide.
Local gourmet has abundant variations such as black pork,satsumaage,shochu and sweets.
When you first visit Kagoshima Prefecture,Let's fully enjoy local ingredients and local cuisine.
Must visit restaurants in Kagoshima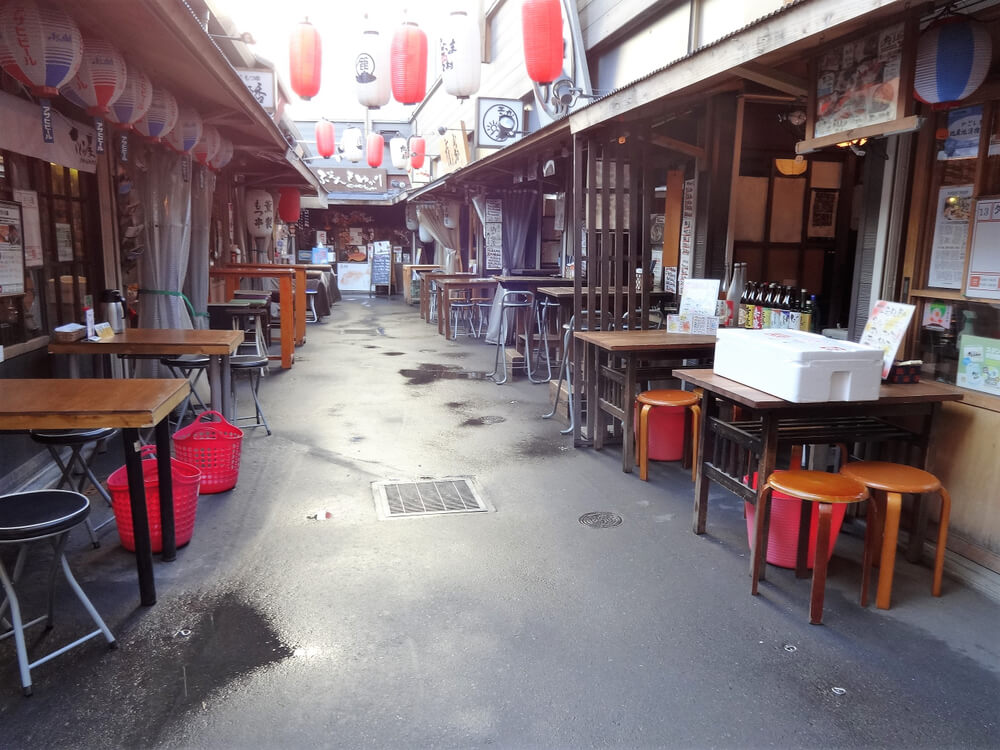 We introduce you can enjoy the ingredients of Kagoshima in the background of Sakurajima which is the symbol of Kagoshima.
Tenmonkan Wakana Honten
Founded in 1946, "Aikato (Wakana) Honten" is a long-established restaurant in Kagoshima that attracts many people and also celebrities.
In addition to the high-quality of "Kurobuta Shabu-Shabu",there are a variety of local dishes of Kagoshima such as sashimi of kibinago, fried fish and miso oden.
The exquisite balance between the sweetness of the "Kagoshima Roppaku Kuro-buta" meat which meets strict breeding standards is light with an elegant taste.
Address:9-14 Higashisenishi-cho, Kagoshima City
By train:Tenmonkan-dori
Hours:17: 15-23: 30 (LO22: 30)
Closed:Sunday
Miyama Honpo Tenmonkan
"Miyama Honpo" is a local chicken specialty store where you can find special dishes using fresh local chicken.
You can get carefully selected high quality chicken with sashimi,Sakurajima lava plate can also be used for grilled black Satsuma chicken.
Why don't you sit in a table where you take your shoes off and relax eating and enjoying the taste of the delicious local chicken in Kagoshima.
Address:13-25-1F, Chikamachi, Kagoshima City
By train:Tenmonkan Dori
Hours:17: 30-23: 30 (L.O23: 00)
Closed:Irregular holiday
Shuko Yuguchi tenmon-kan Honten
"Sake Appetizer Yuguchi Tenmonkan Main Store "Is a restaurant where you can taste the local cuisine of Kagoshima.
We recommend "Kagoshima Black Pork Shabu-Shabu" and "Kibinago Sashimi" in which you can feel the sweetness of black pork.
The special soup of Yuchi"Kagoshima Black Pork Shabu-Shabu" is a reasonable price of ¥1,500 per person.
Address:12-37-1F, Yamanoguchi-cho, Kagoshima City
By train:Takami Baba Station
Hours:18:00 to 00:00 (L.O.23: 30)
Closed:Sunday
Agetateya
Satsuma-age is found all over Japan but the authentic taste of authentic Kagoshima is exceptional.
"Agetateya" is a long-established store of delicious Satsumaage that is loved by locals in Kagoshima.
"Agetateya" is committed to no additives and thorough hygiene management and offers delicious sweetfish fried in Kagoshima.
Address:7-31-10 Higashiyayama, Kagoshima City
By train:Bunkandori Station
Hours:9: 00-20: 00
Closed:Irregular holiday
Kuro Buta no Yakara
The famous pork cutlet "Kurobutano-yakata" in Kirishima city, "Shabu-katsu set meal" using juicy soft black pork is very popular.
It is a popular restaurant that is crowded with customers from outside the prefecture during weekend lunchtime.
Address:4962 Kirishima Eizu, Kirishima City
By train:Kirishima Jingu Station
Hours:11: 00-15: 00, 17: 00-20: 00
Closed:Wednesday
Yamaei
Founded in 1933, Yamaei is a long-established Japanese cuisine that offers traditional Satsuma cuisine and Kuroge Wagyu beef black pork that Kagoshima is proud of.
The second generation of fresh sea fish carefully selected"Omakase" is available with Kagoshima sake.
Address:2-18 Shiroyamacho, Kagoshima City
By train:Kagoshima Station
Hours:11: 30-14: 00, 17: 30-22: 00
Closed:Irregular holiday
Kagoshima Ramen Butatoro Tenmon-kan Honten
Since its opening in 2003, it is a Kagoshima ramen restaurant that has been well received by customers from outside the prefecture.
The most popular food for many people looking for is "Pork toasted ramen and char siu rice with soft-boiled eggs".
They put soft char siu made by cooking marbled meat and pork towel for 12 hours using a unique burning method is exquisite.
Address:9-41 Yamanoguchi-cho, Kagoshima City
By train:Kagoshima Chuo Station Hours:11:00-3:30 (L.O.)
Closed:Irregular holiday
Summary
We introduced local food and local gourmet famous restaurants that you should definitely try when you go to Kagoshima.
In Kagoshima, where nature is abundant you can relax in the hot springs visit historic sights and enjoy activities.
The rich taste of Kagoshima will also be a good memory of your trip.